I'm a bigger fan of eggplant everyday. It's a funny thing because I grew up with only ever having it fried in a lasagna and didn't care for it at all. I can't remember when I first discovered it could be used in other ways, but I've run with it ever since. This Moroccan eggplant dip is really easy to make and uses fresh ingredients. The eggplant is the featured flavor and is only highlighted by the Moroccan-inspired spice mix.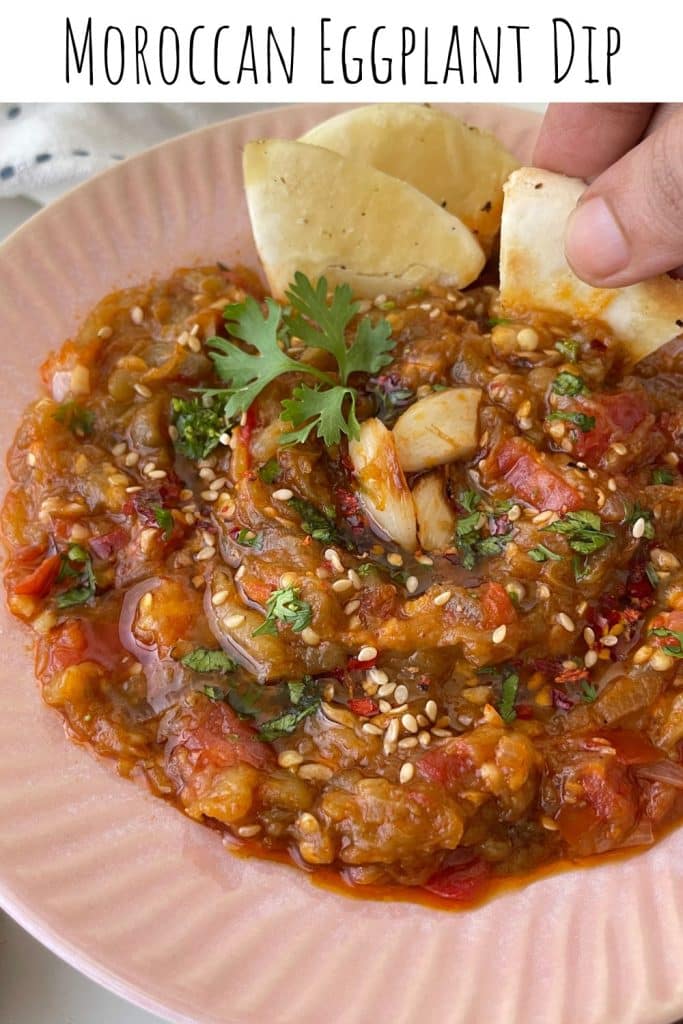 Ingredients:
1½ lbs eggplants, medium size
4 tbsp extra virgin olive oil
2-3 tomatoes chopped
2 cloves garlic minced
1 tsp ground cumin
1 tsp chilli powder
Salt to taste
3 tbsp chopped cilantro
1 tbsp lemon juice adjust per taste
½ tsp red pepper Flakes
1 tsp sesame seed toasted
1 tbsp chopped onions (optional)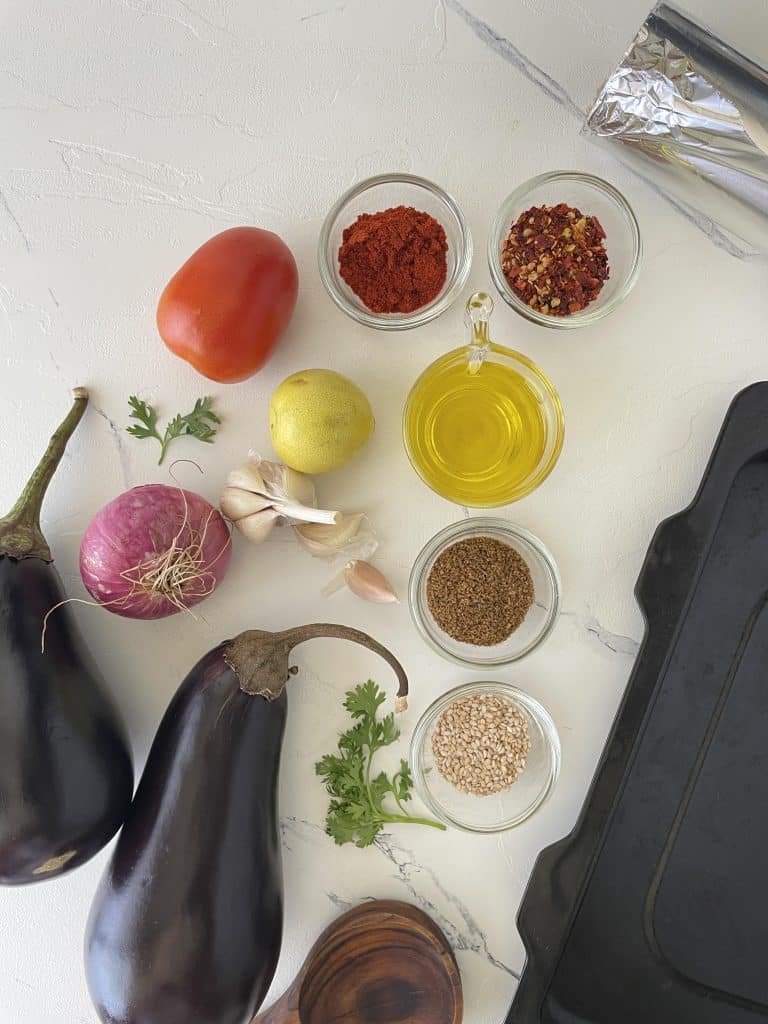 Instructions:
Preheat oven to 400˚F. Prick the eggplants with a knife in a couple spots, insert garlic cloves into eggplant and place them on a baking tray lined with foil paper.
Bake for 35 to 45 minutes until the skin turns darker and shrinks.
Remove the eggplant skin and scoop out the soft cooked flesh and mash it with a fork and set aside.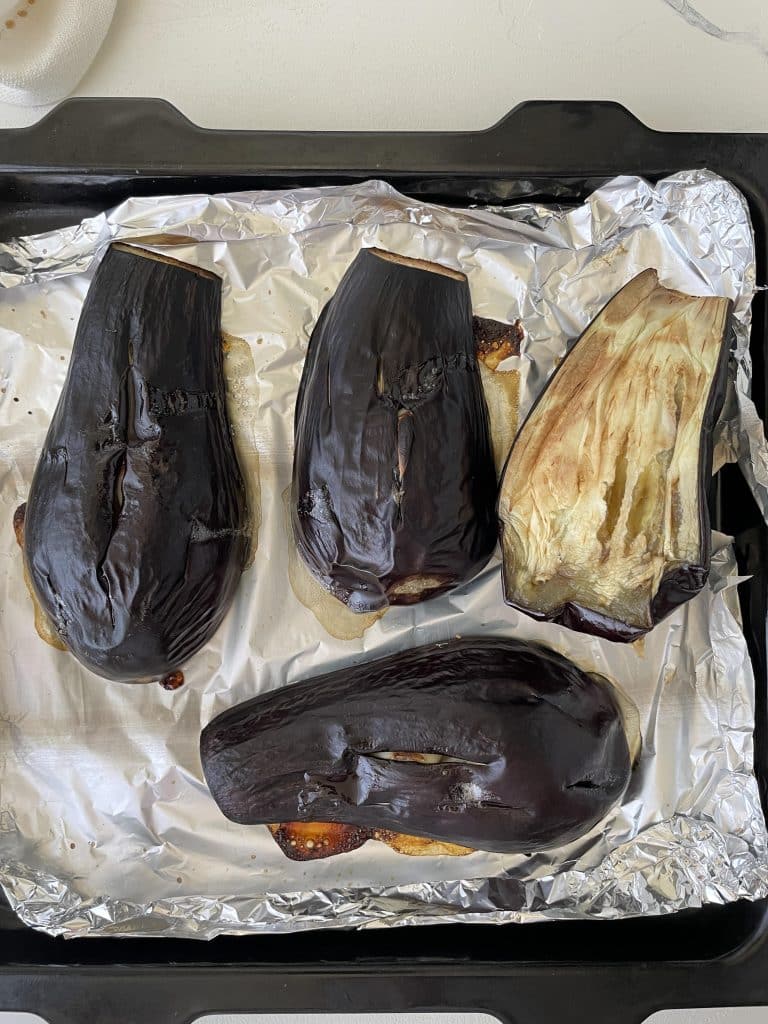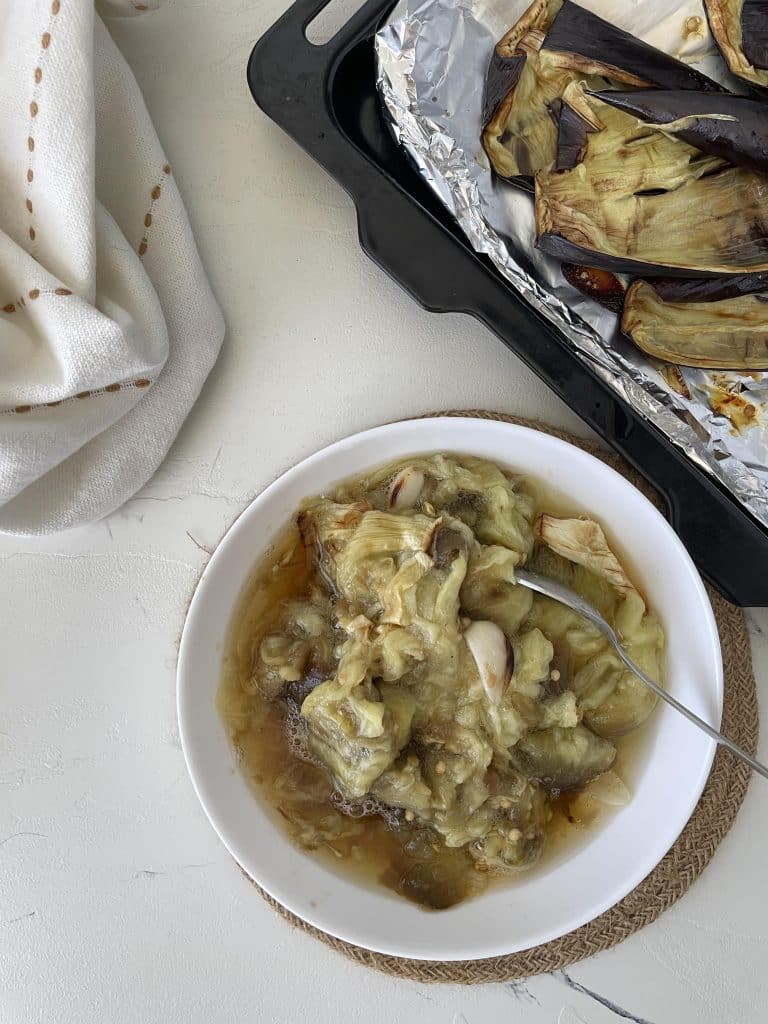 Chop the tomatoes, discard seeds if you wish.
Heat 2 tablespoons of olive oil in a pan on medium heat. Add the chopped onion, tomatoes, minced garlic, cumin, chili powder, salt and cook until tomatoes are softened, stirring in between, about 5 to 8 minutes.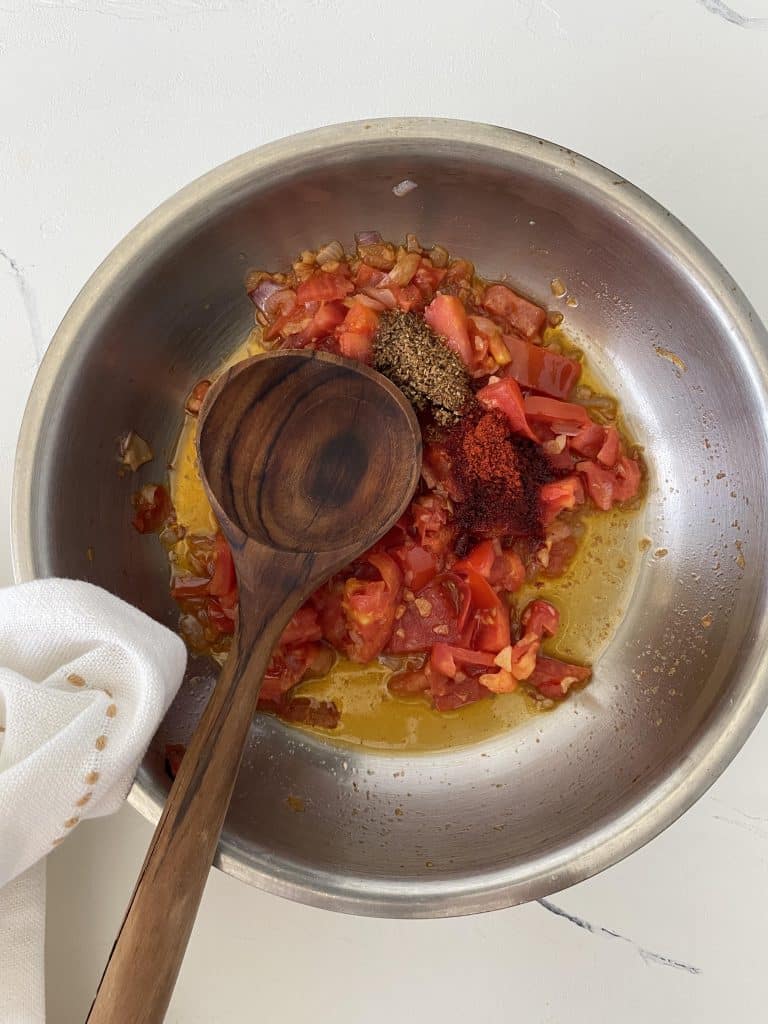 Add the mashed eggplants and continue to cook over low heat for another 8-10 minutes, stirring occasionally, mashing it if needed. Stir in the lemon juice.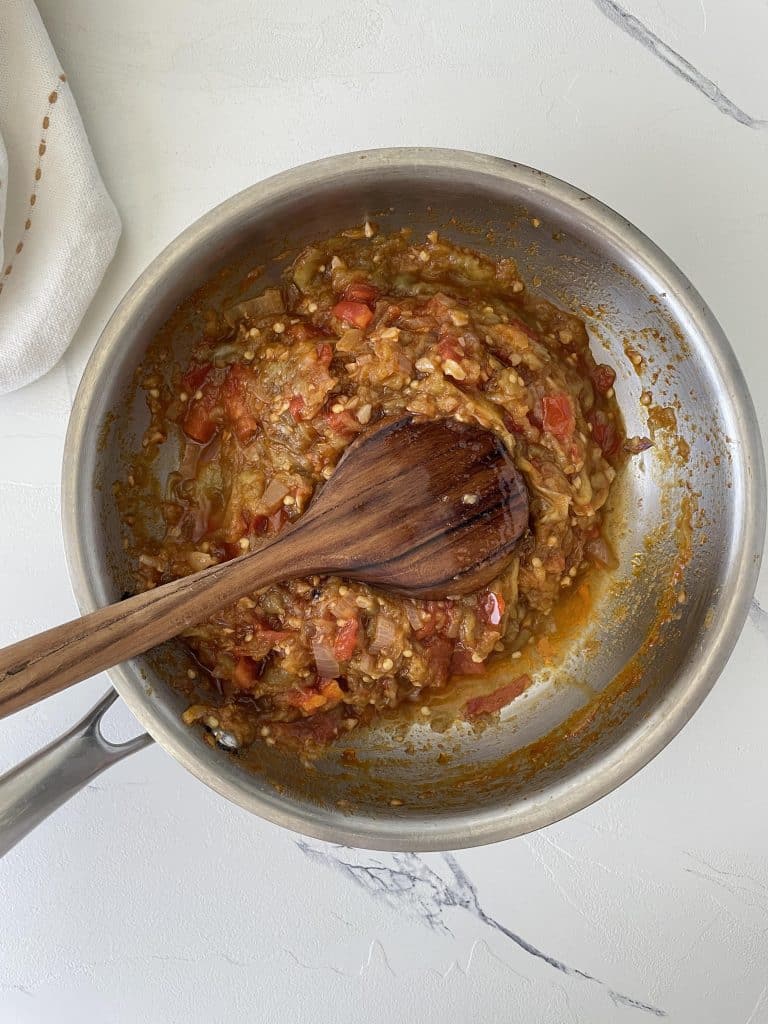 Carefully pour or scoop the dip into a serving bowl. Drizzle with the remaining olive oil. Garnish with cilantro, red pepper flakes and sesame seeds.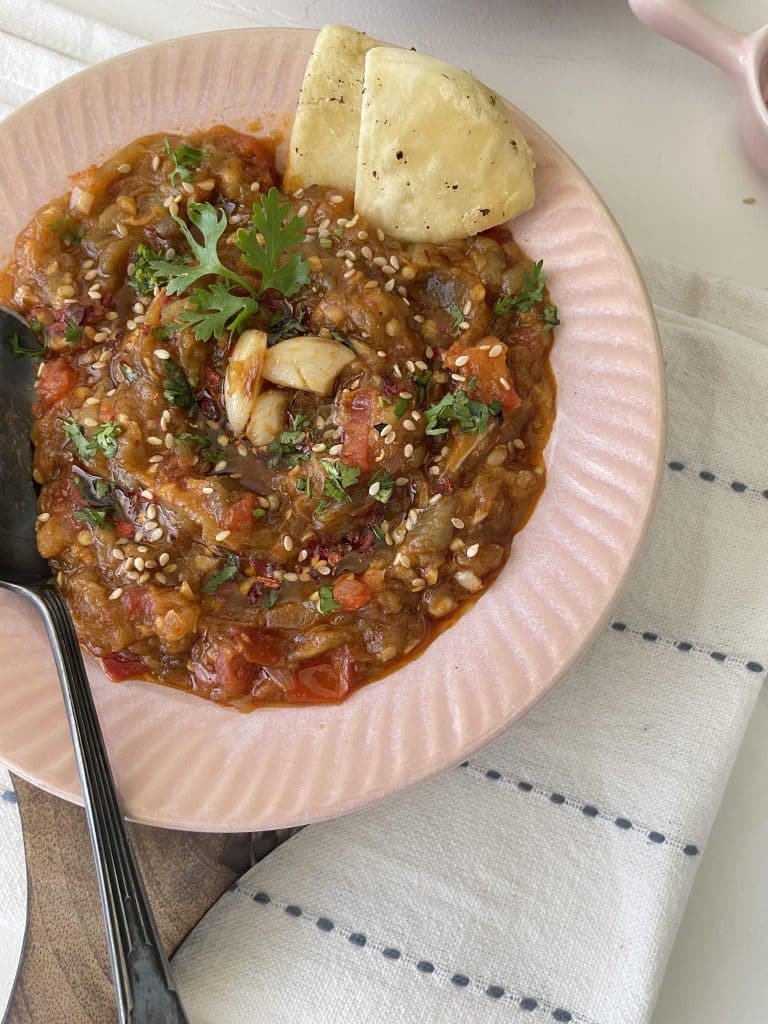 This Moroccan Eggplant Dip is easy and fresh. It'll be a hit as a snack, appetizer, or party food. Serve it warm with pieces of pita bread and you'll be amazed at how quickly the bowl is empty!
Looking for more summer fresh dishes? How about this cucumber and tomato salad!