This is a sponsored post written by me on behalf of Kohler for IZEA. All opinions are 100% mine.
We started our kitchen remodel completely on accident. We needed to fix a wall, which led to a new backsplash, which led to talk about extending the backsplash, painting cabinets, adding a window, and putting in a new faucet. Of all of those things, choosing a new faucet has proven the most difficult. The faucet that came with the house was outdated and broken. We're a family of six, so a functional faucet is necessary. The kitchen is also the center of our home, so choosing a faucet that was nice to look at was on the list, too. I was excited to find two faucets that fit the bill–the Cardale Kitchen Faucet and Elliston Kitchen Faucet from Kohler, both available exclusively at Lowe's.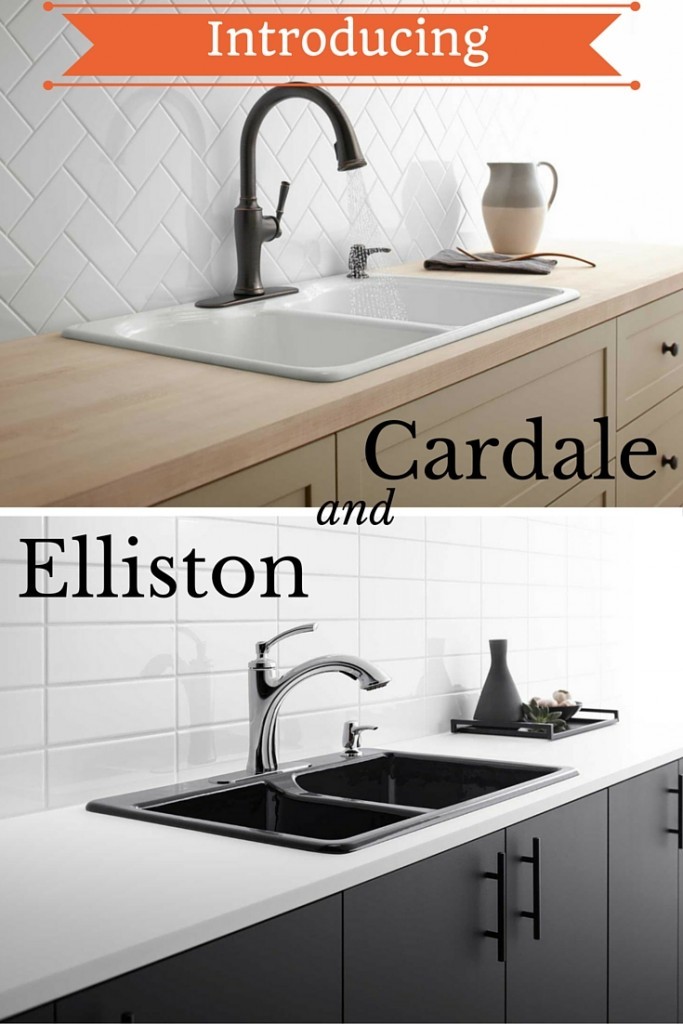 With four young kids, there are specific features that we're after in a kitchen faucet and the Cardale and Elliston both deliver. The Cardale has a 2-function spray head with touch control, Sweep(TM) spray, and aerated stream settings. The DockNetik (TM) ensures a secure spray head fit. So not only do you get your different spray head settings, it's easy to put back! The Sweep Spray (TM) creates a forceful blade of water designed to sweep away stuck-on food. I don't know about you, but I don't always get to the dishes immediately after a meal (four kids!), so this is huge for me. It's also long enough that you can fill a pot next to the sink–not in it. The temperature memory allows the faucet to be turned on or off at any temperature setting. It has a 1-Piece, self-contained ceramic disc valve that allows both volume and temperature control. The Cardale comes in Kohler Scratch Shield (TM) finishes that resist corrosion and tarnishing, exceeding industry durability standards over two times. My family can be hard on faucets, so knowing that these are built to last means a lot to me. The faucet can be installed with a left or right handle installation and 360° spout rotation. It comes with a 10-1/2 in (267mm) escutcheon plate and soap dispenser (yes!!). The Cardale is kid-friendly to use and let's just mention how pretty it is!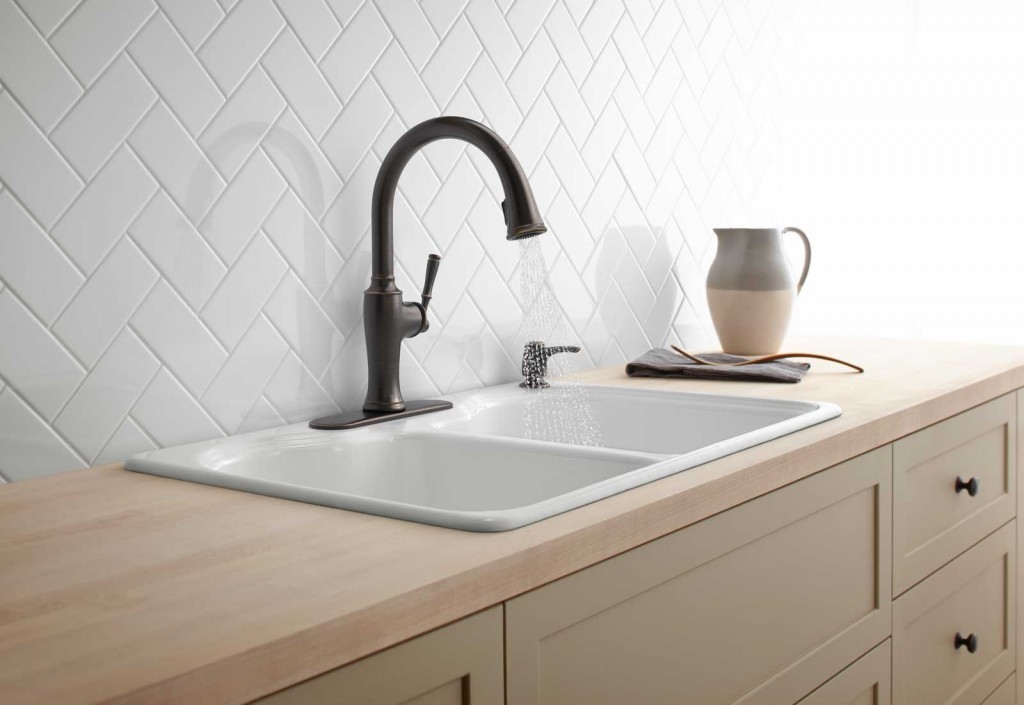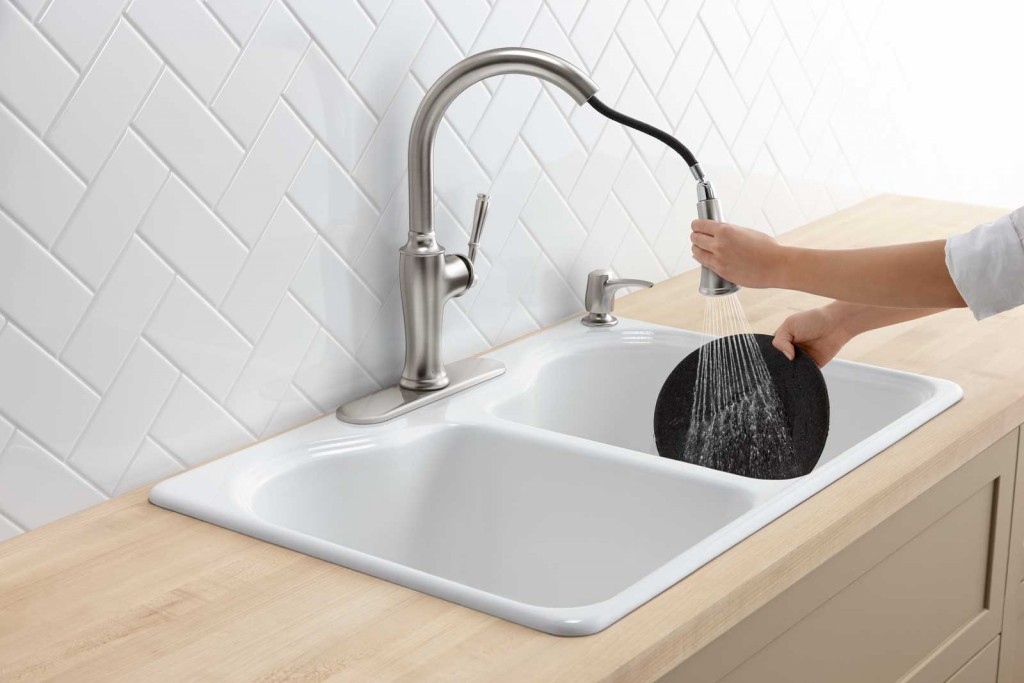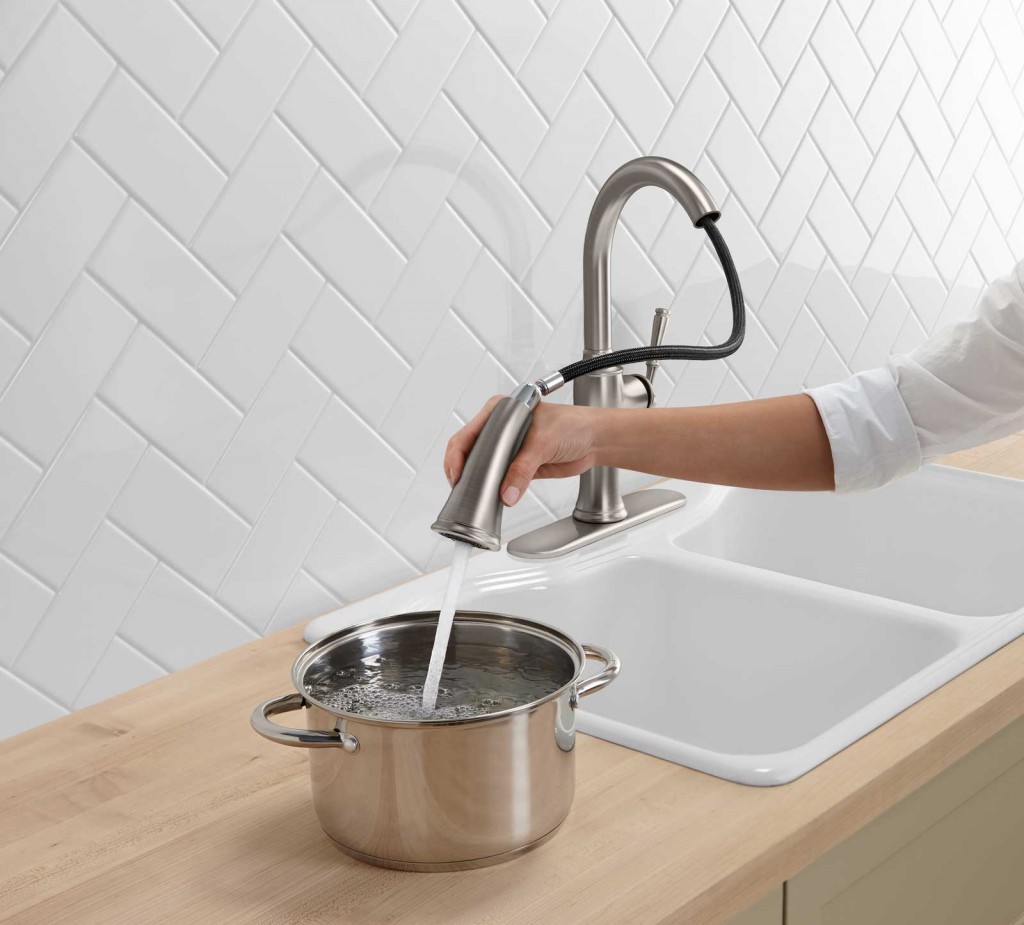 The Elliston has a sleek, refined design that will complement modern kitchen decor perfectly. It also comes in the Kohler Scratch Shield (TM) finishes. The MasterClean (TM) spray face resists mineral buildup and is super easy to clean. Easy to clean are some of the best three words ever! The Kohler ceramic disk valves crush and remove line debris, making it exceed industry longevity standards by over two times, which ensures durable performance for life. Since we're replacing a faucet that didn't last, this is music to my ears! The Elliston has a high temperature limit stop that allows you to preset your comfortable maximum temperature so you can eliminate scalding. I can't tell you how handy this is! It is the optimal height and reach and provides plenty of clearance beneath the spout.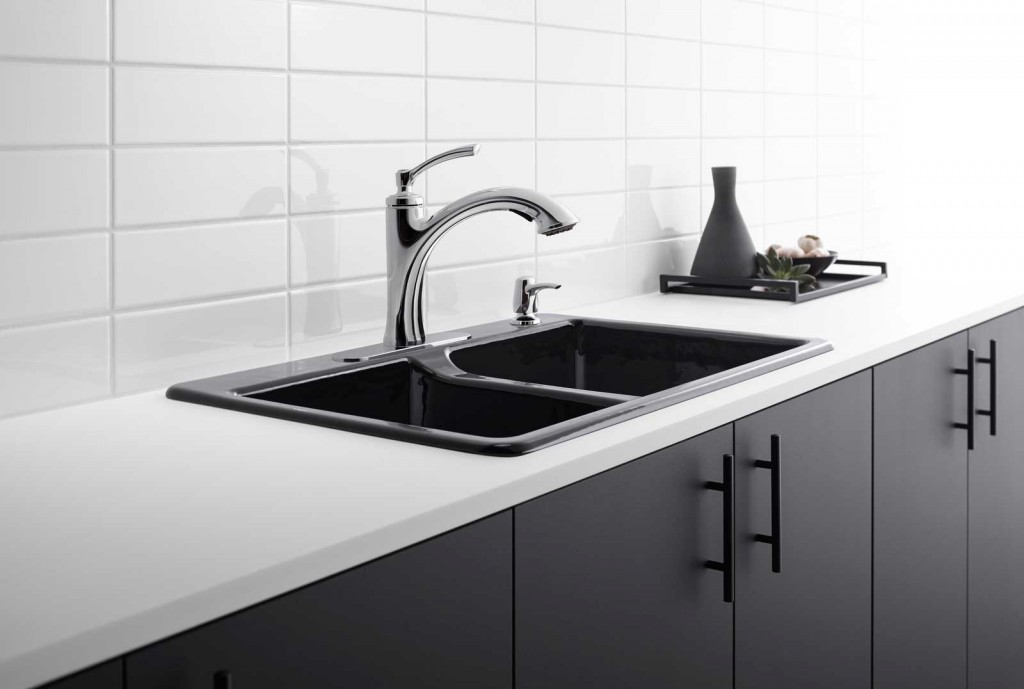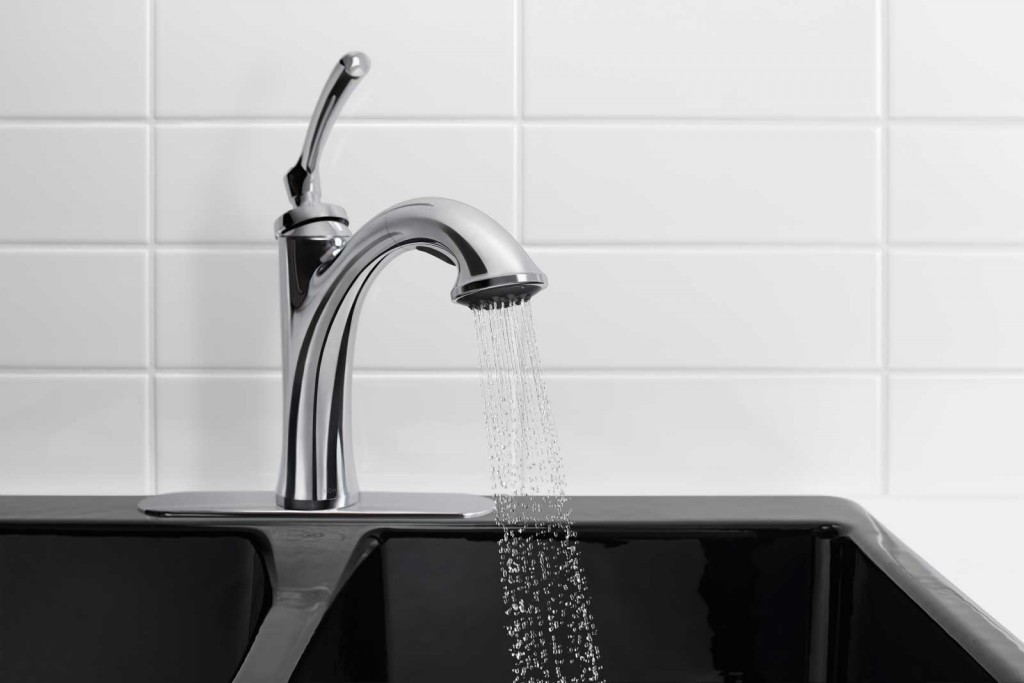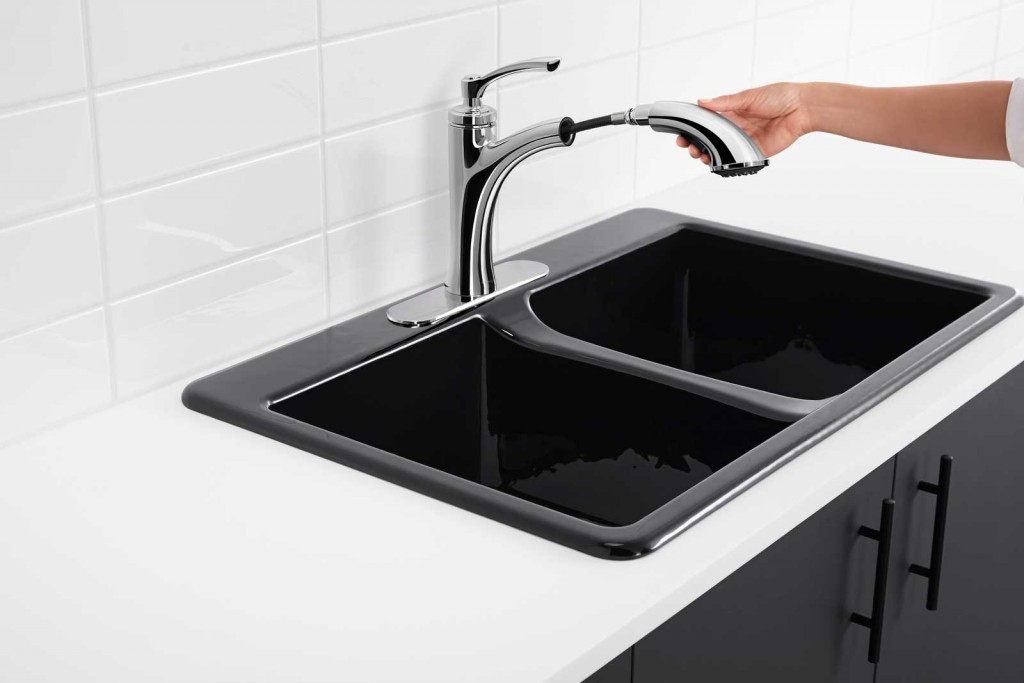 I can see both the Cardale and Elliston kitchen faucets in our soon-to-be updated kitchen. It's funny to say that two different styles are exactly what I'm looking for, but these two faucets are perfect. They're kid-friendly, durable, and pretty. Which style would you choose?