Brussels is one of those cities that I could happily go back to at any time. I fell in love with it during our visit in December and I don't say that about every place we travel. We spent most of our time playing it by ear, but one thing we booked ahead was chocolate making. I mean, when you think of Belgium, the first thing you think of is chocolate, right? Chocolate making in Brussels is a special experience that you should try the next time you're in the city.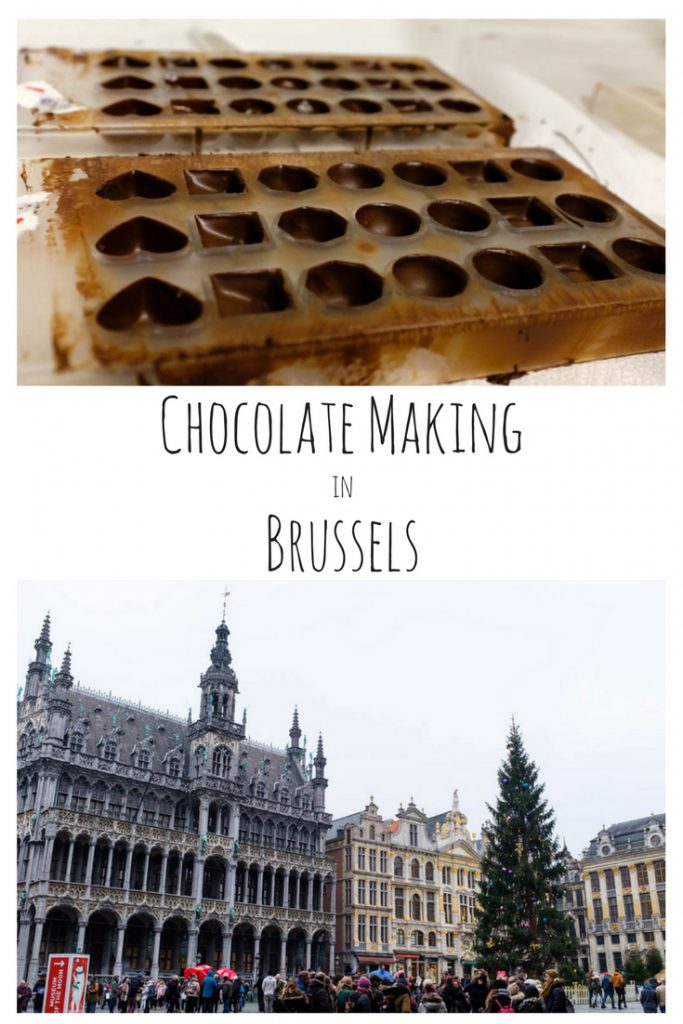 This post contains affiliate links.
We met our instructor at a designated spot at the Grand Place (you will get this info when you book). He arrived on time, checked everyone in, and led us to the workshop location which was nearby. It was an unassuming door and the entry didn't have the feel of a professional workshop space, but once we got up the stairs we were ushered into what was clearly the right place.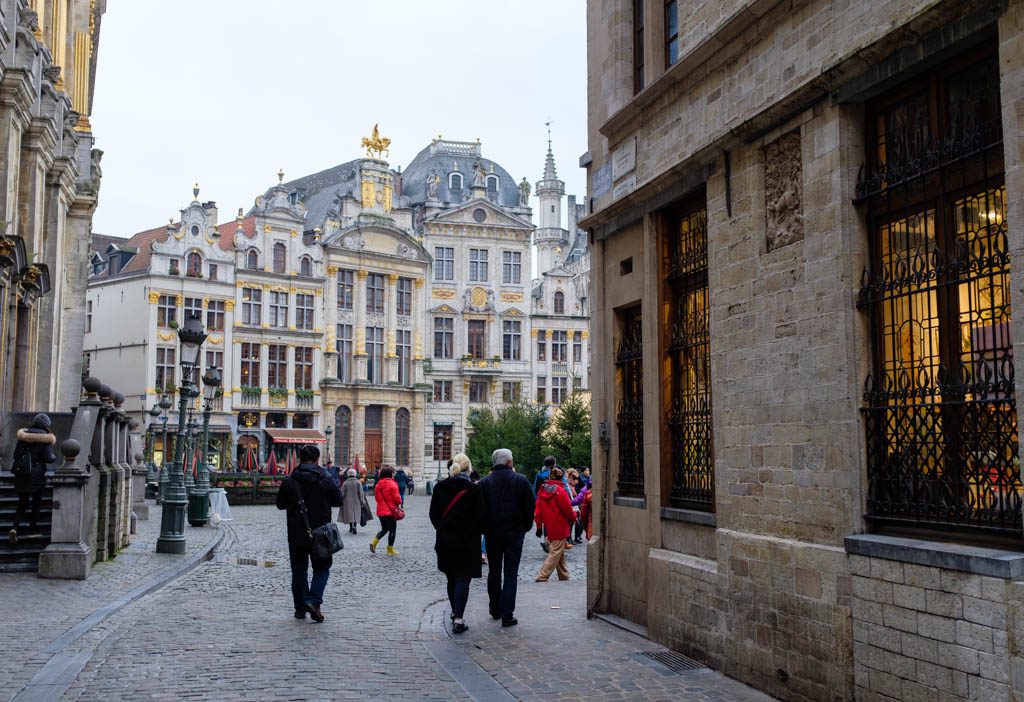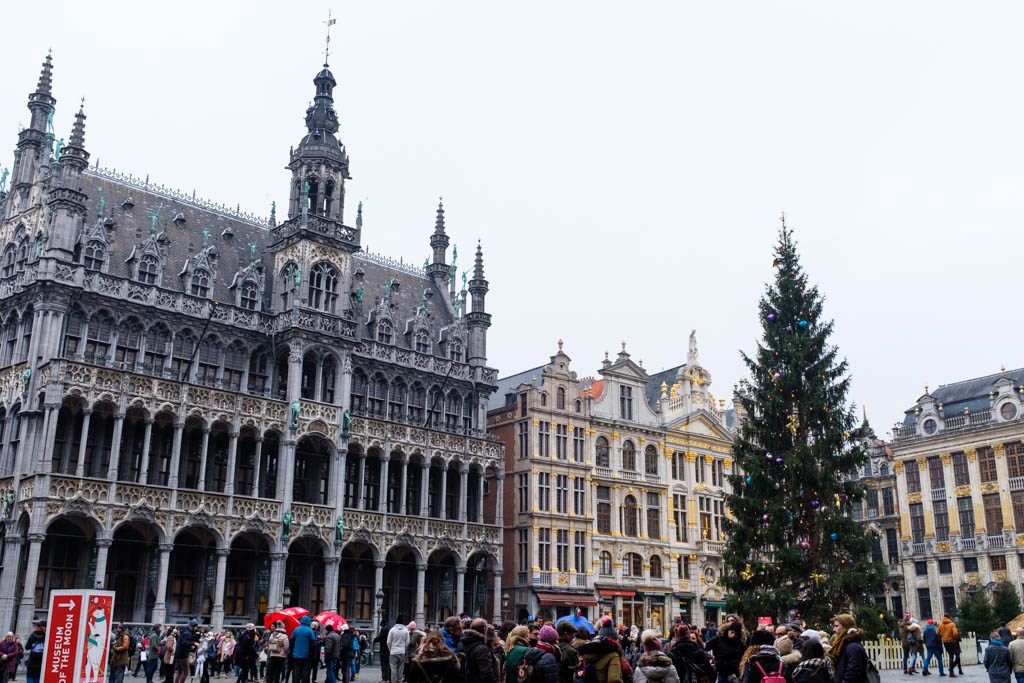 We started our Belgian Chocolate Workshop with introductions and an overview of how the next few hours would go. We were shown how La Chocolatiere worked as it would be the basic tool we'd be using (and boy did it immediately go on my wish list!). The only downside to the workshop was that we were told that there were three people to a machine, but most people were there in groups of two. Scott and I were able to be at the same machine, but other couples were split up, including the third person at our machine.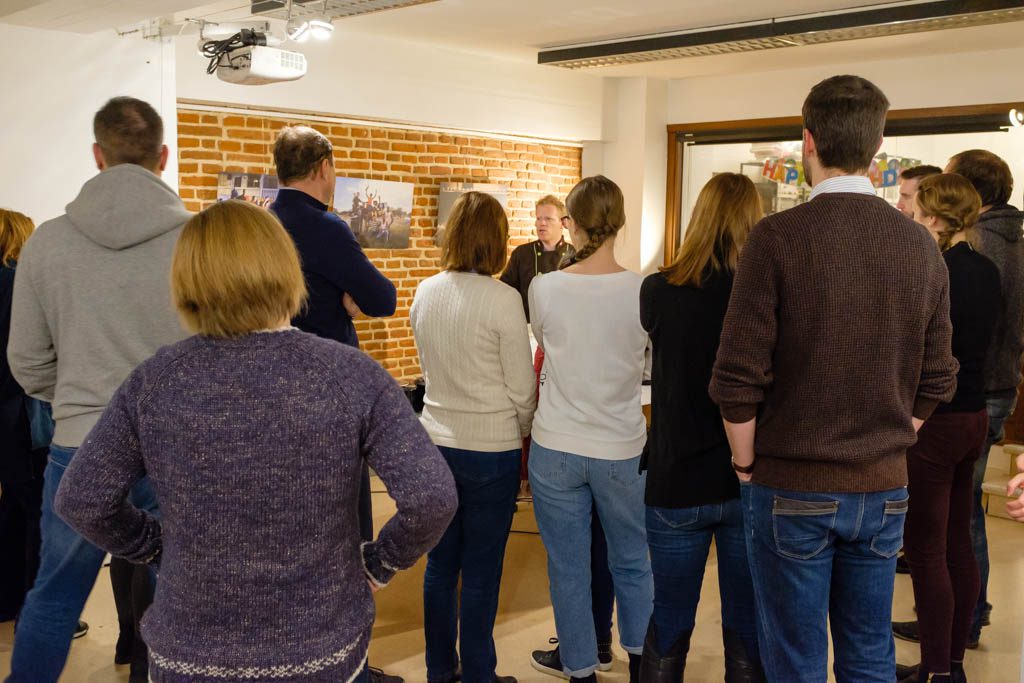 We made two types of chocolates–mendiants and pralines. We started with a crash course on how to temper chocolate. Our instructor kept a watchful eye on us and offered help any time we needed it.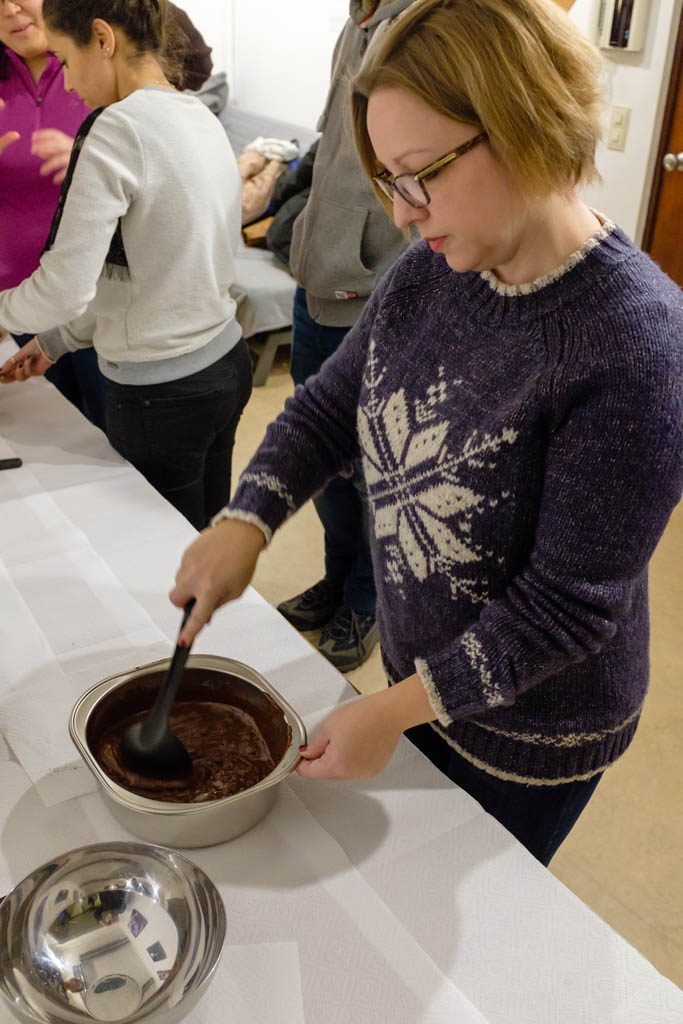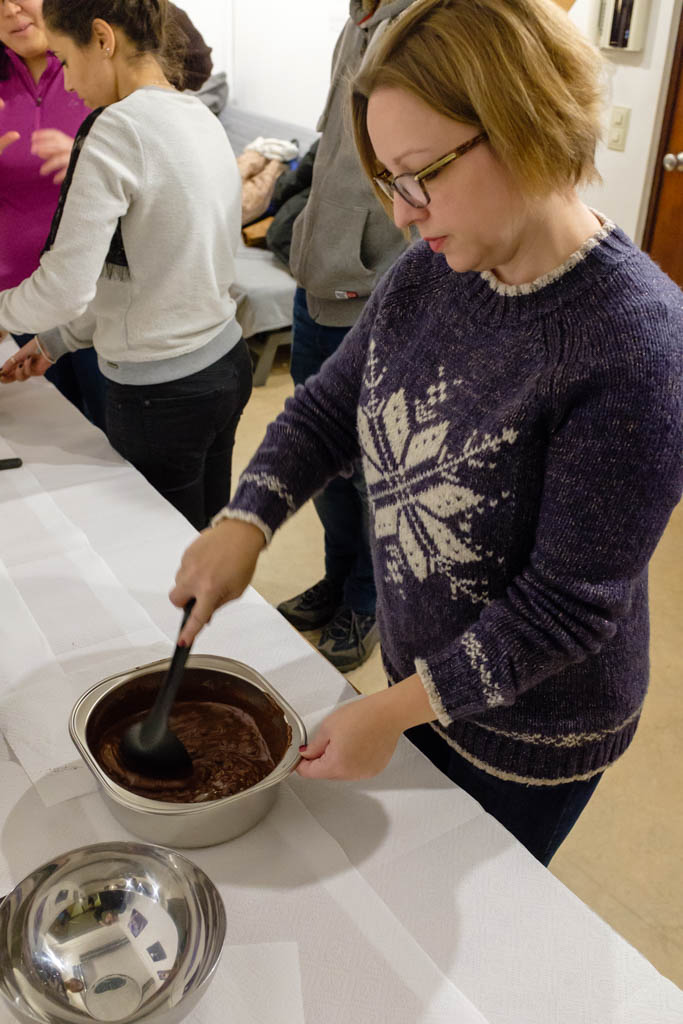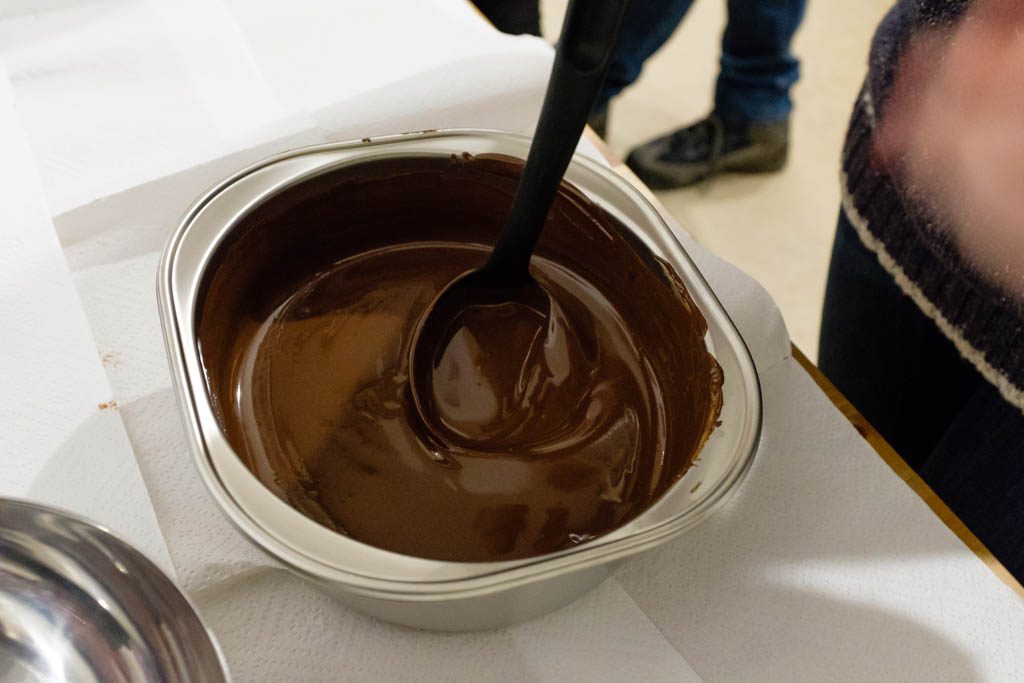 Pouring chocolate into a mold seems like it should be easy, but there was definitely a trick to it. Making sure that we didn't have any holes or bubbles in what would be the top shell of our pralines took a bit of trial and error, but I think most of us did well in the end.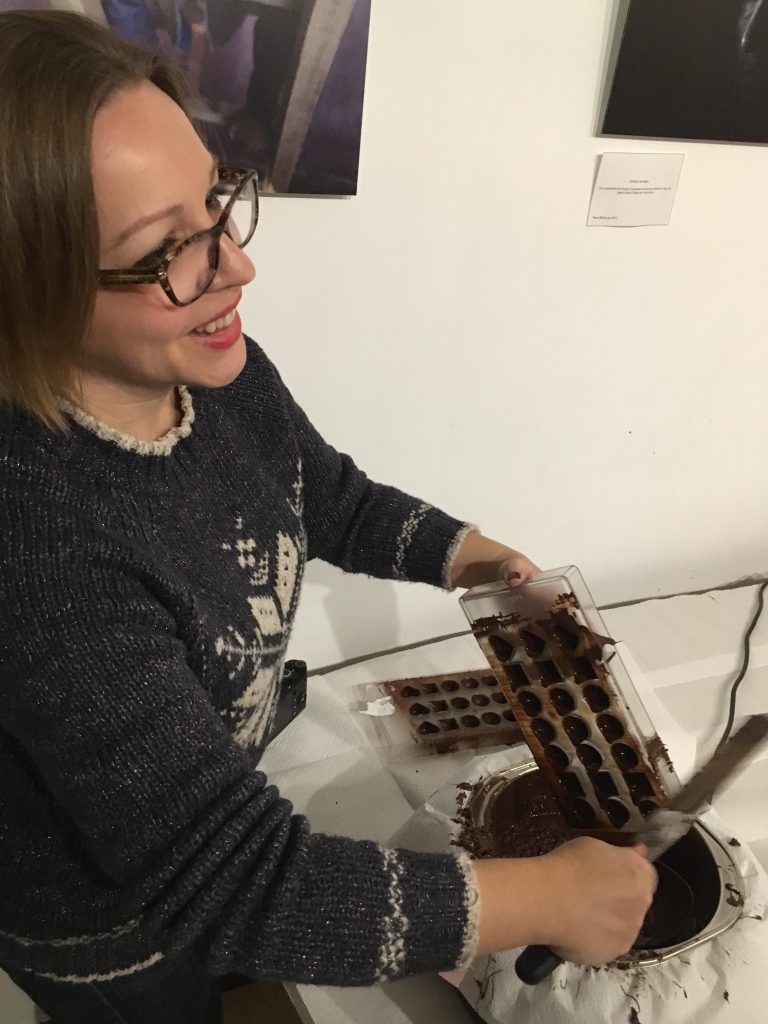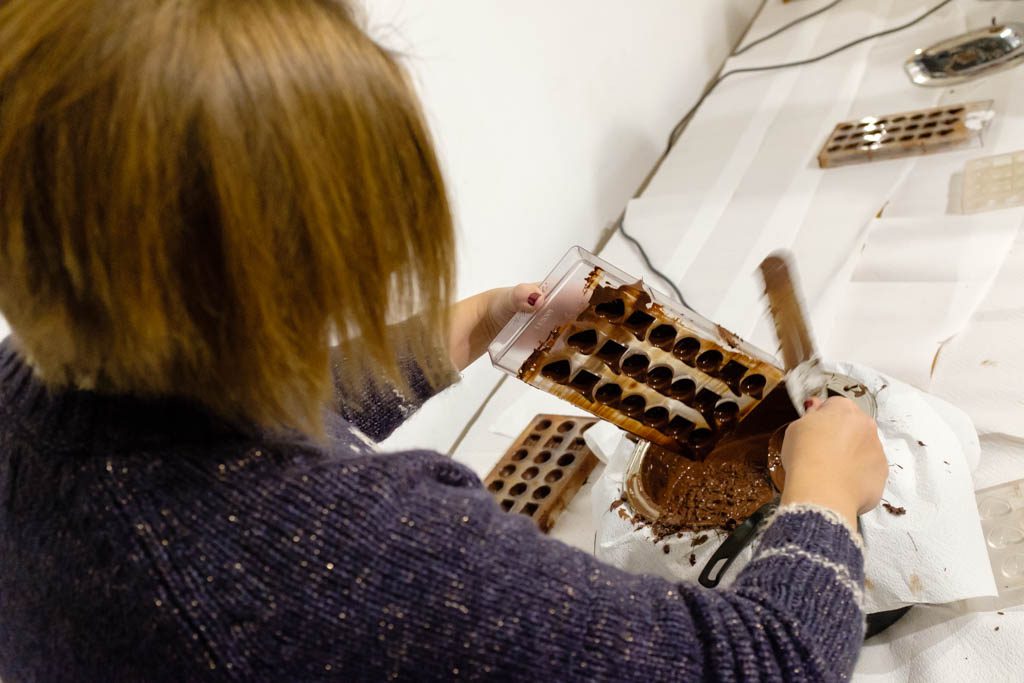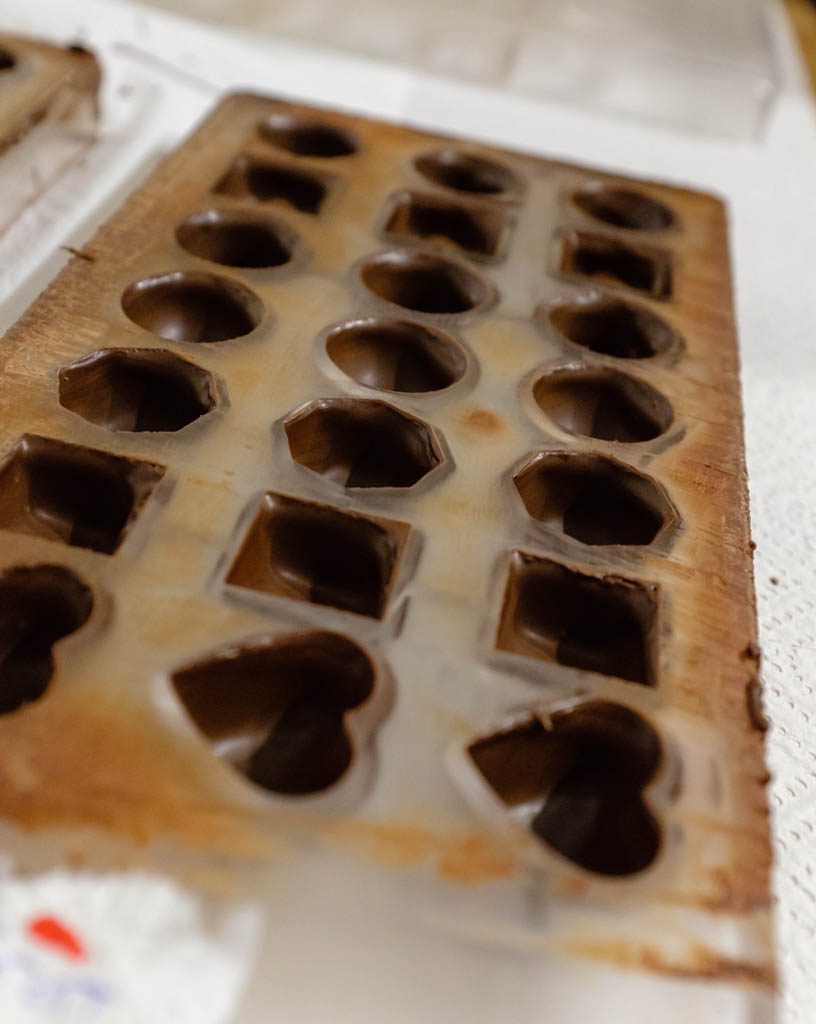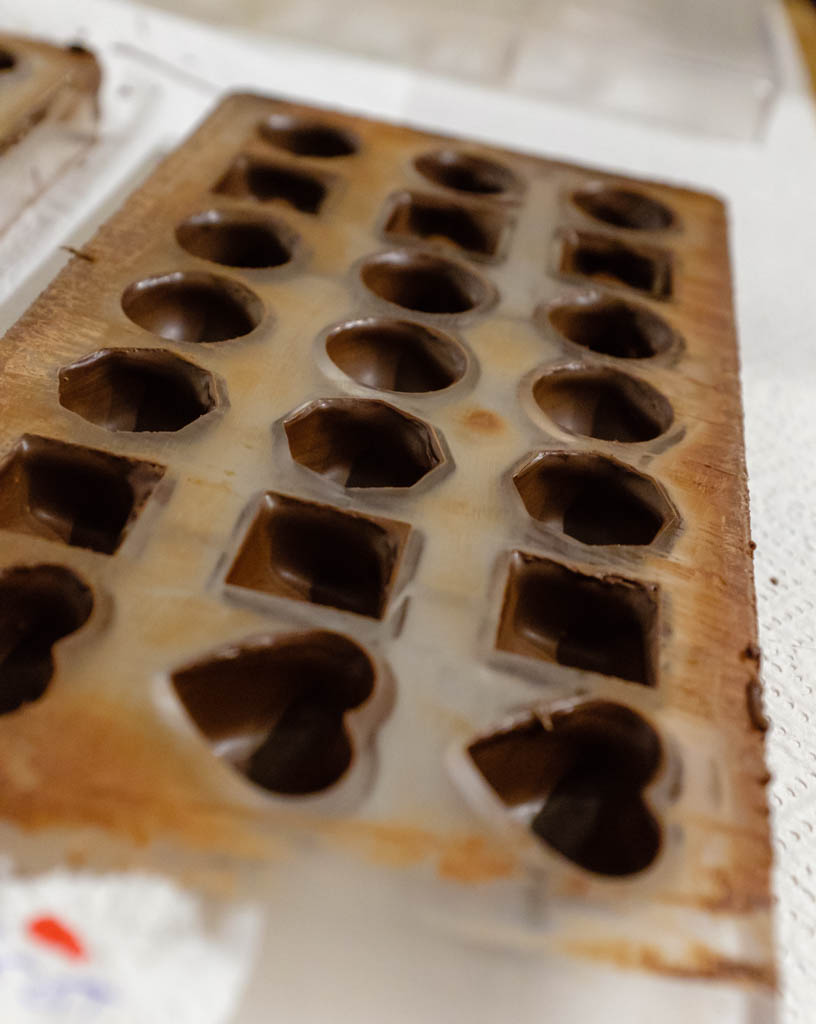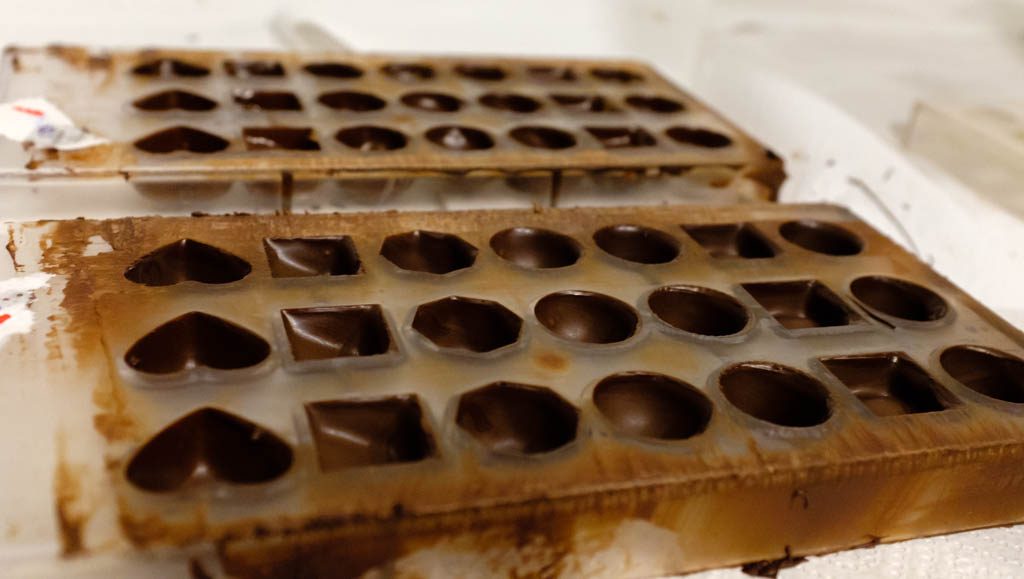 We had a fun combination of tourists and locals. There were some friends who had come over for the day from London, a family on an epic European trip, a couple on their honeymoon, and some people from Belgium itself. Everyone chatted and helped each other.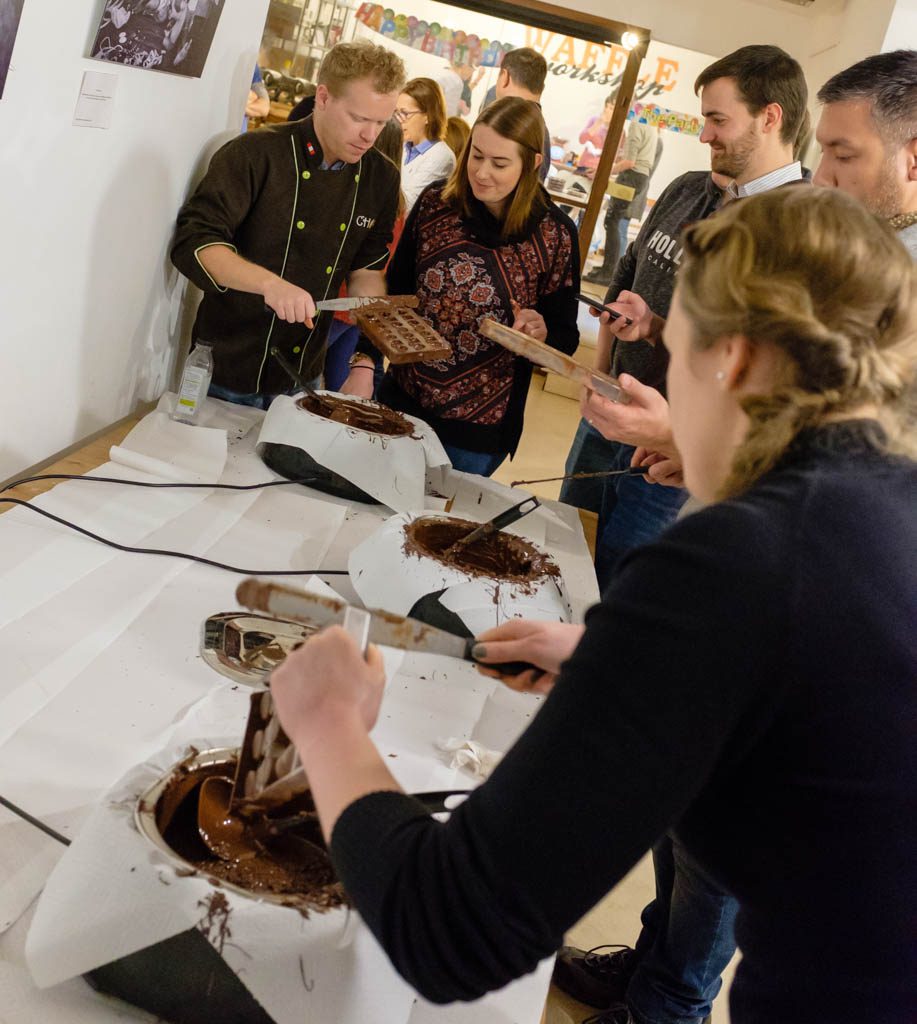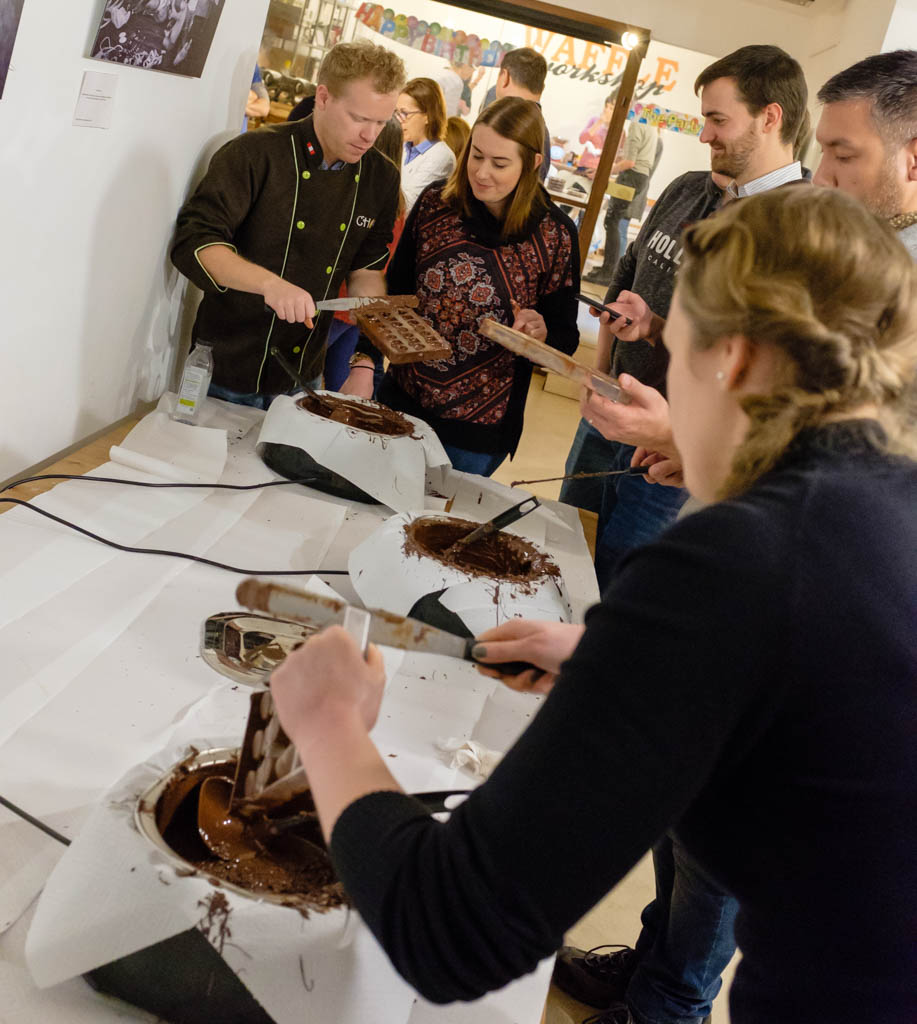 Once the shells were set, we filled them with the ganache.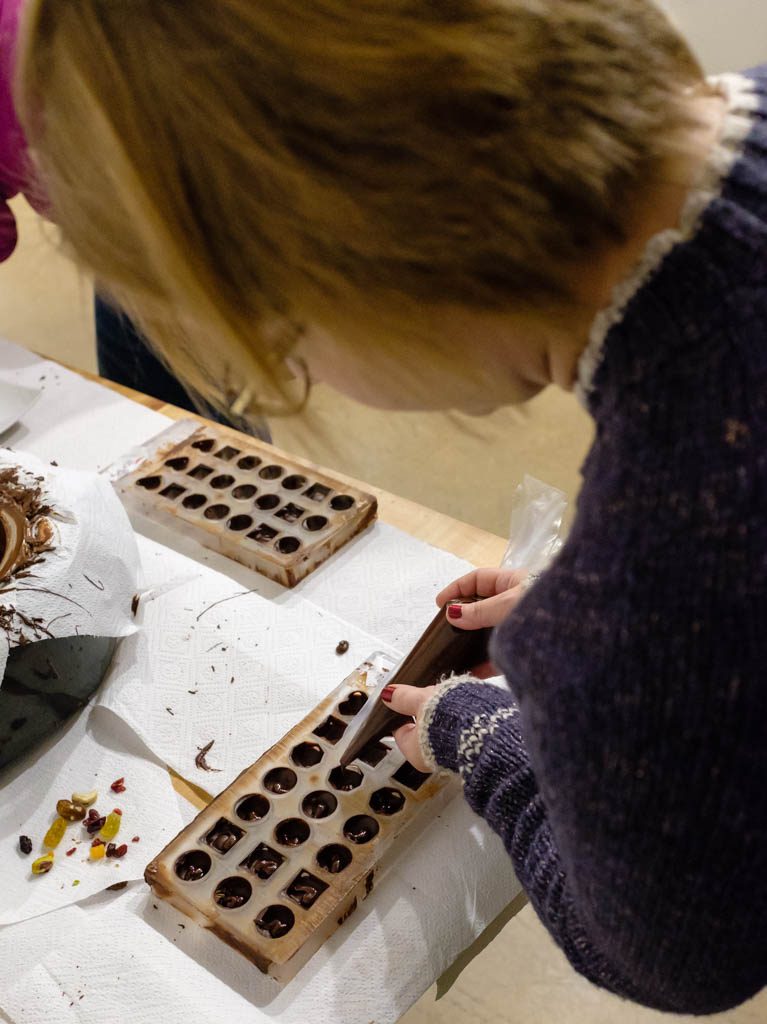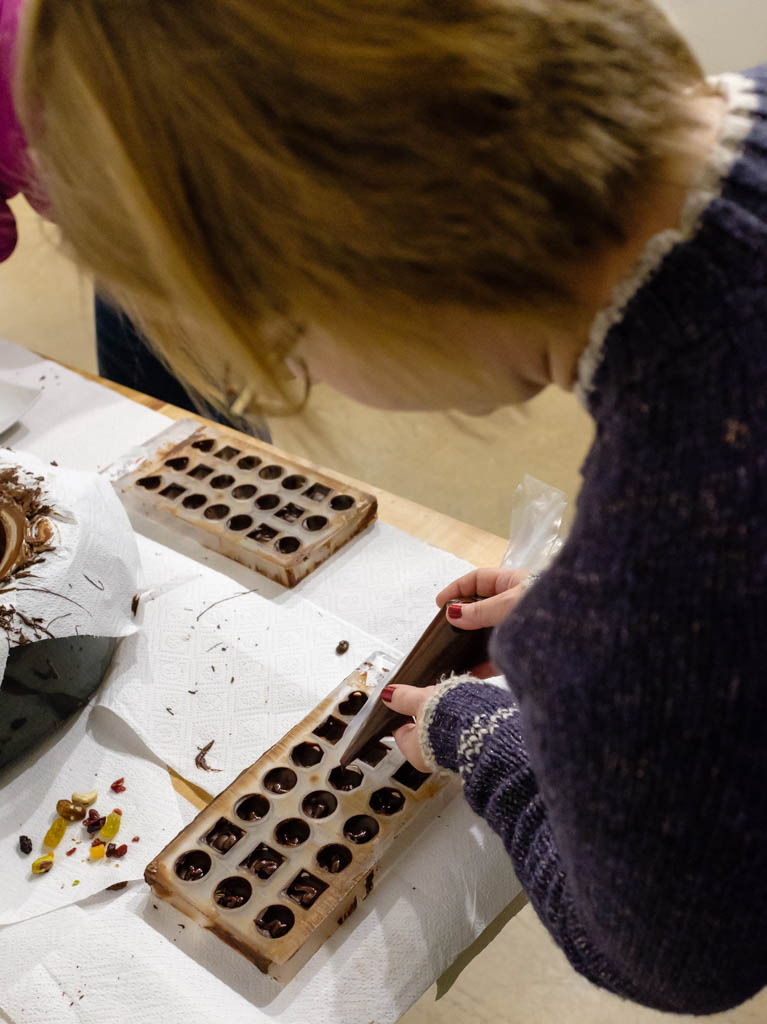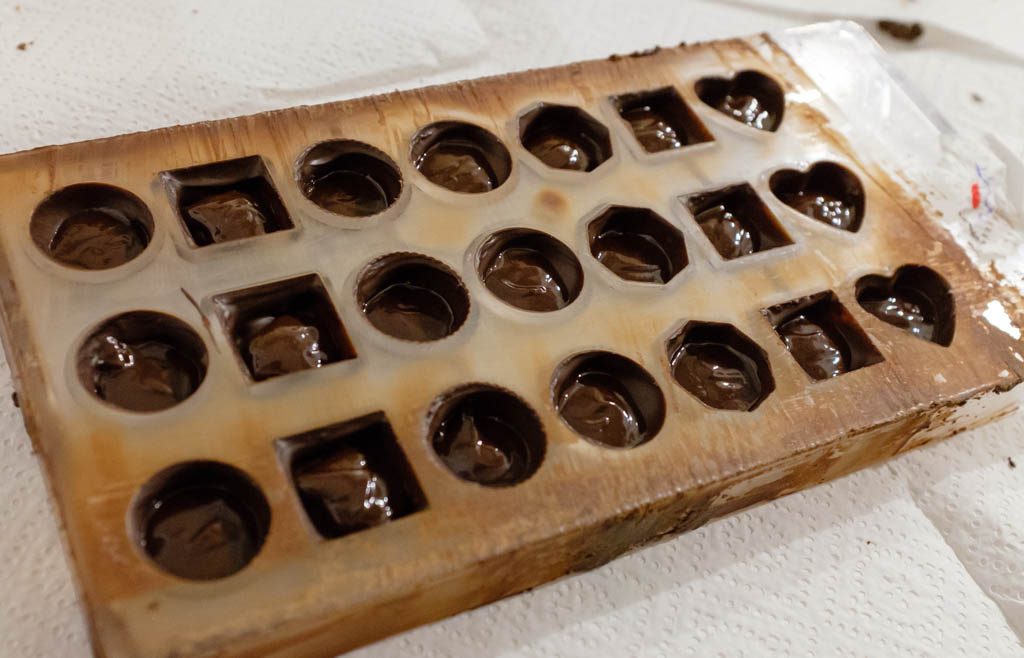 And then the bottom of the pralines was poured on and left to set.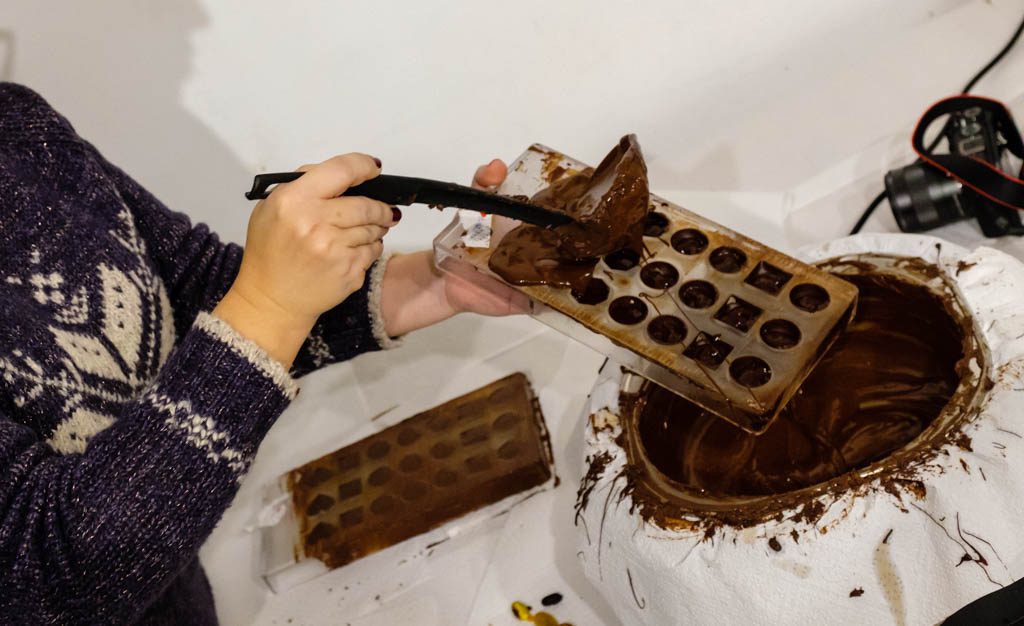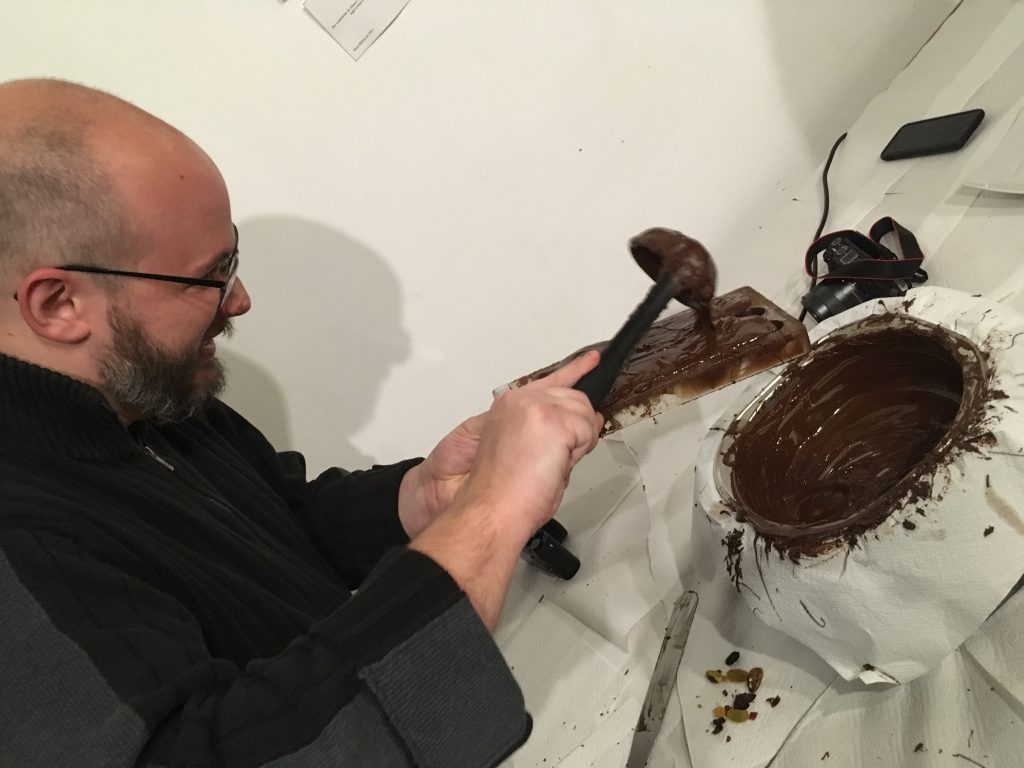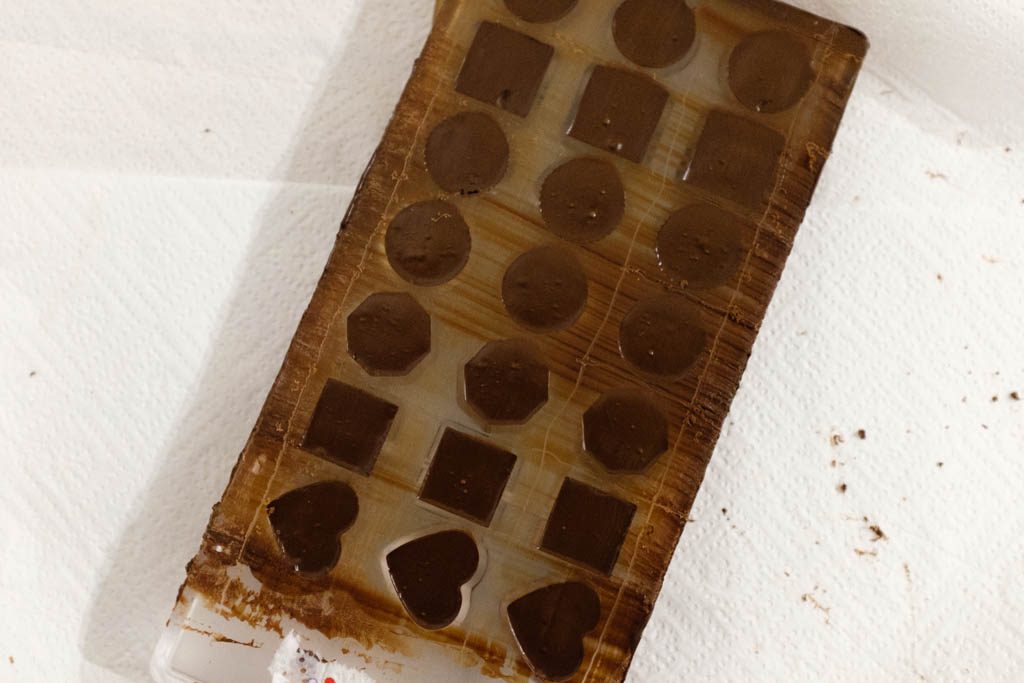 While the pralines were setting in the next room (which had been turned into a giant fridge just by keeping the windows open!), we made our mendiants. Some people were super creative with how they put their nuts and dried fruits on top, but I just crammed as many on as I could because yum.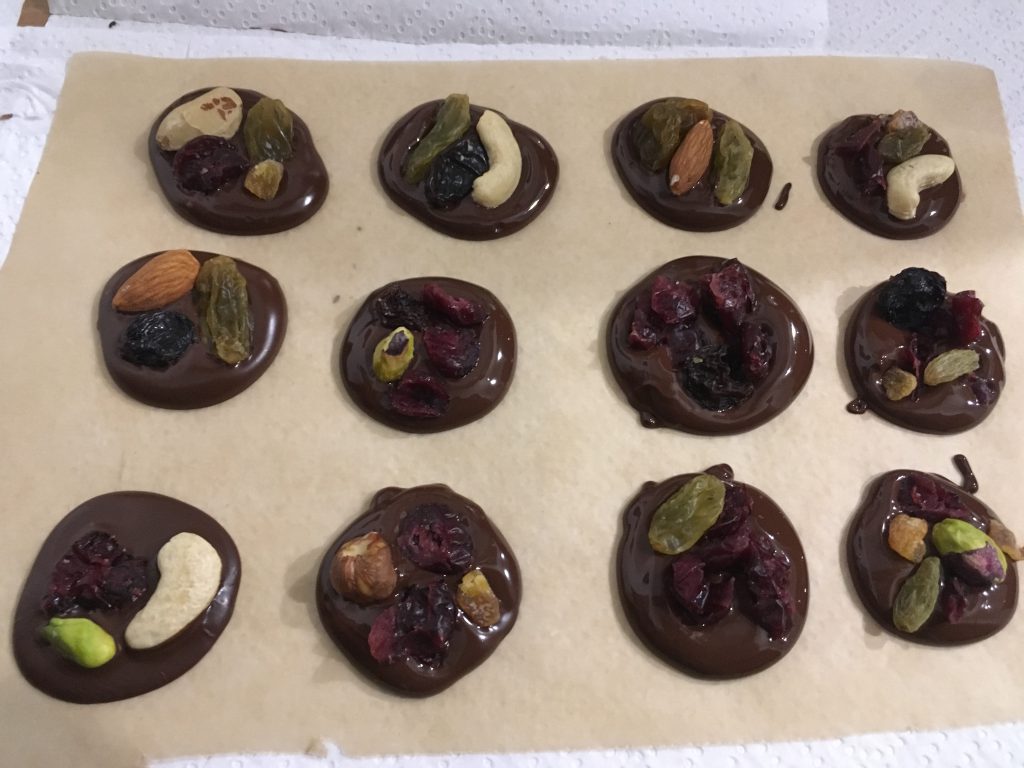 To finish off the workshop, we had cups of hot chocolate made from the leftover chocolate. I would take another cup of it right now if I could!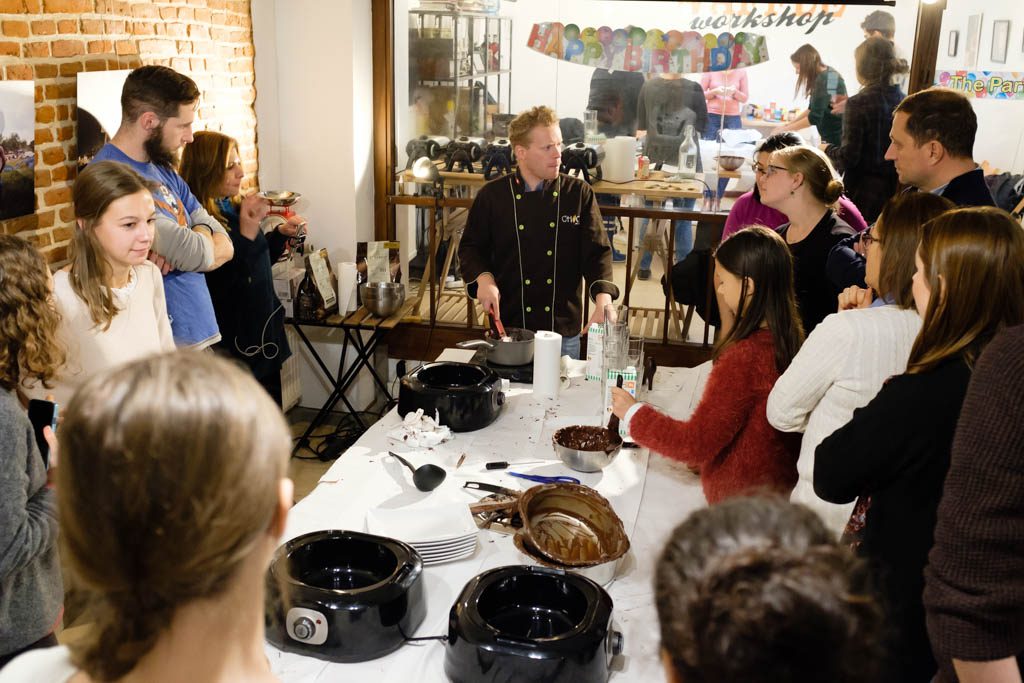 There was more than once person sneaking bits of dried chocolate at the end!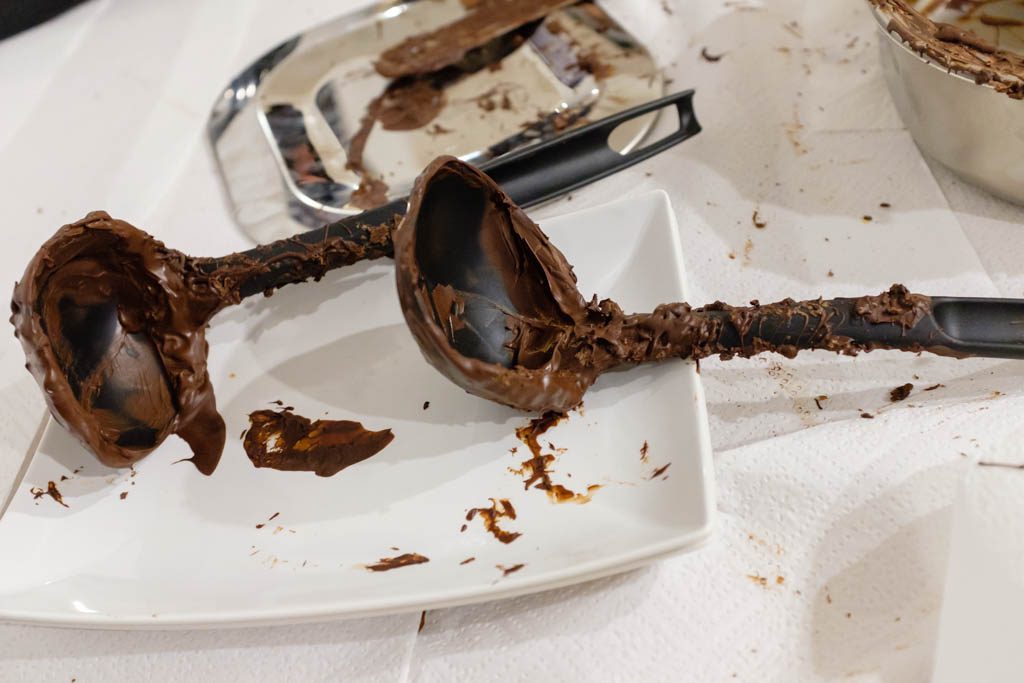 Once all of our chocolates were set, we were given boxes to put them in so they could be taken home. Scott and I each had a chocolate each, but we were saving them to share with the girls. Properly stored, the chocolates lasted a good while (or at least they were still good when we finished them off!).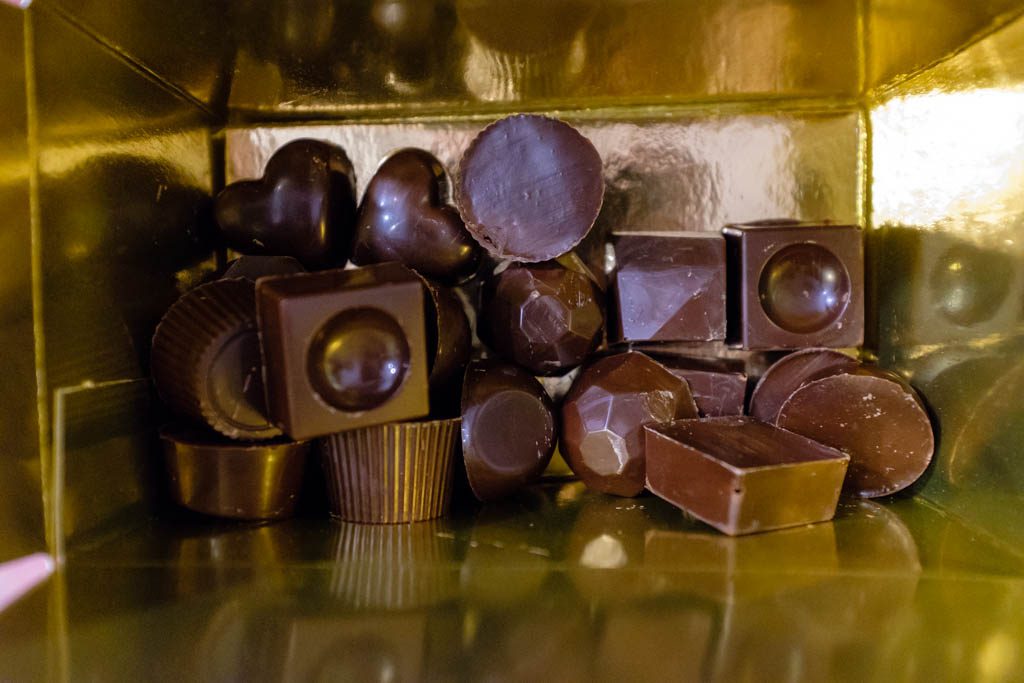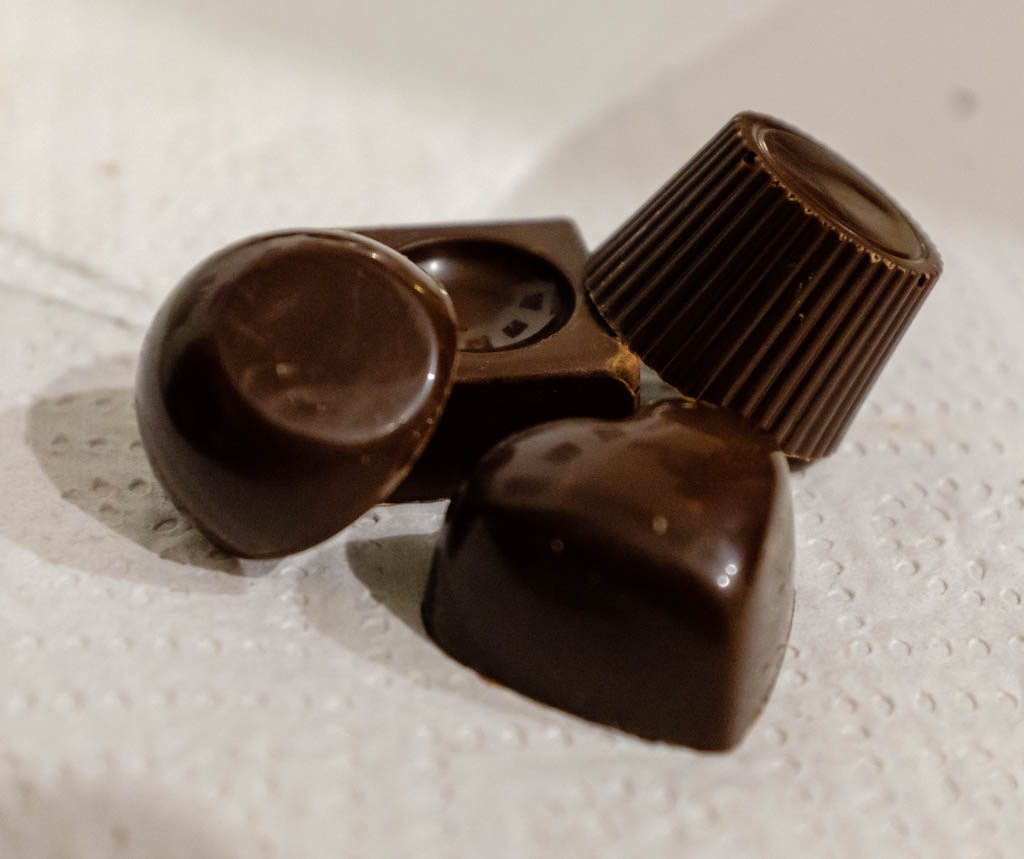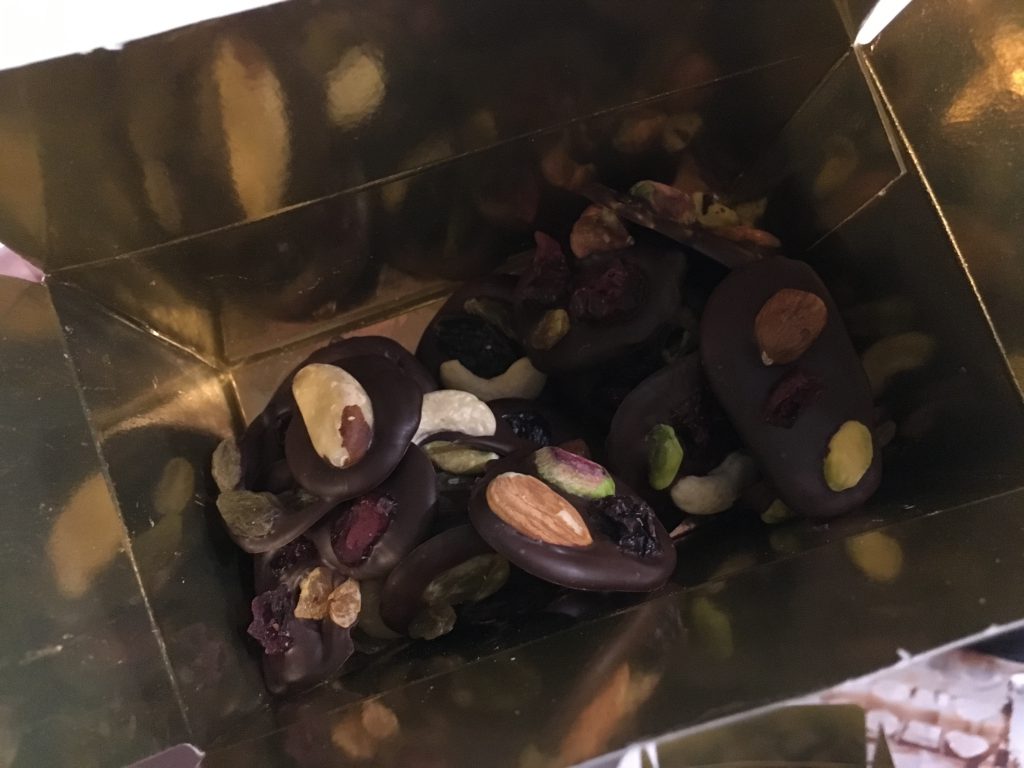 Chocolate making in Brussels is an activity that you really should consider. Not only did we learn the basics of how to make chocolates, we learned about Belgian chocolate in particular and why they use fair trade cocoa beans. And the very best part (obviously!) is getting to take home boxes of chocolates that you've made yourself.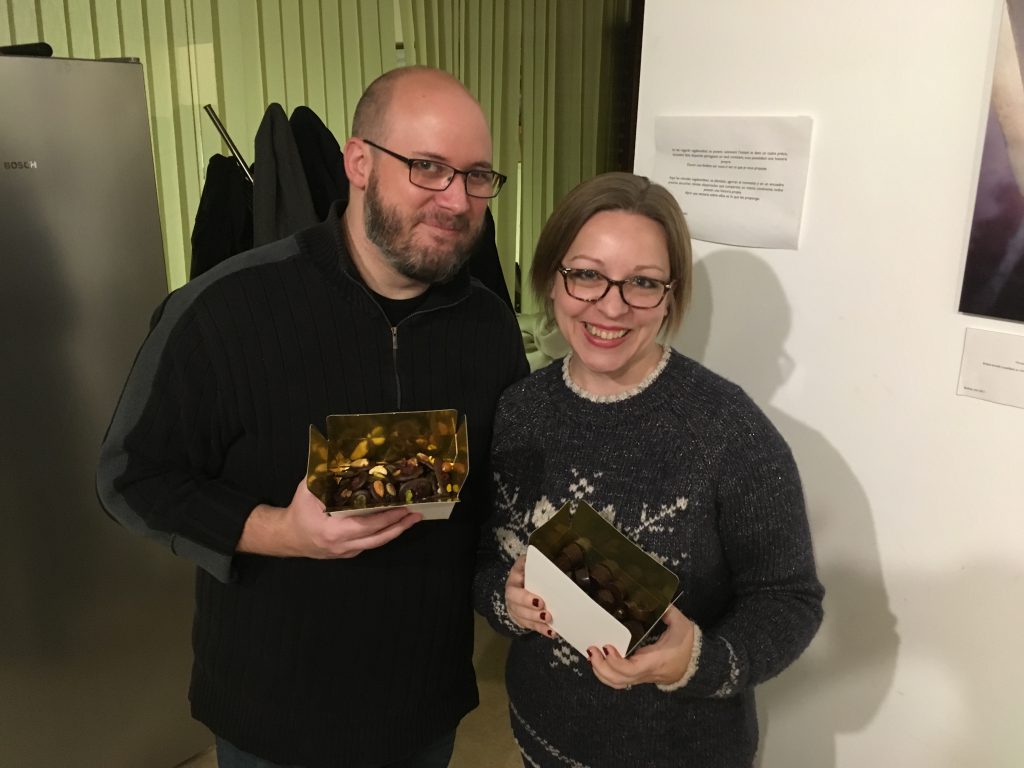 You can book your chocolate making experience at Belgian Chocolate Experience. Workshops are available in English, Spanish, Portuguese or French.
SaveSave
SaveSave
SaveSave
SaveSave
SaveSave