I can clearly remember the first time I had a White Russian. I was at university in New York City and had gone out with a bunch of people on my floor (the dorms were in a high-rise–it was NYC!). We ended up at a hole in the wall bar (as you do) and I had never seen anything like it. Where I was from, beer was basically what bars served. The idea of a cocktail was beyond anything I knew at the time, so when I was asked what I wanted, I didn't have the slightest idea how to answer. A friend asked the bartender what a great first cocktail would be and I was handed a White Russian. More than twenty years later and it remains one of my favorite drinks. This Warm White Russian Cocktail is a slight twist on the classic and is the perfect drink to sip on while snuggled up on a cool evening.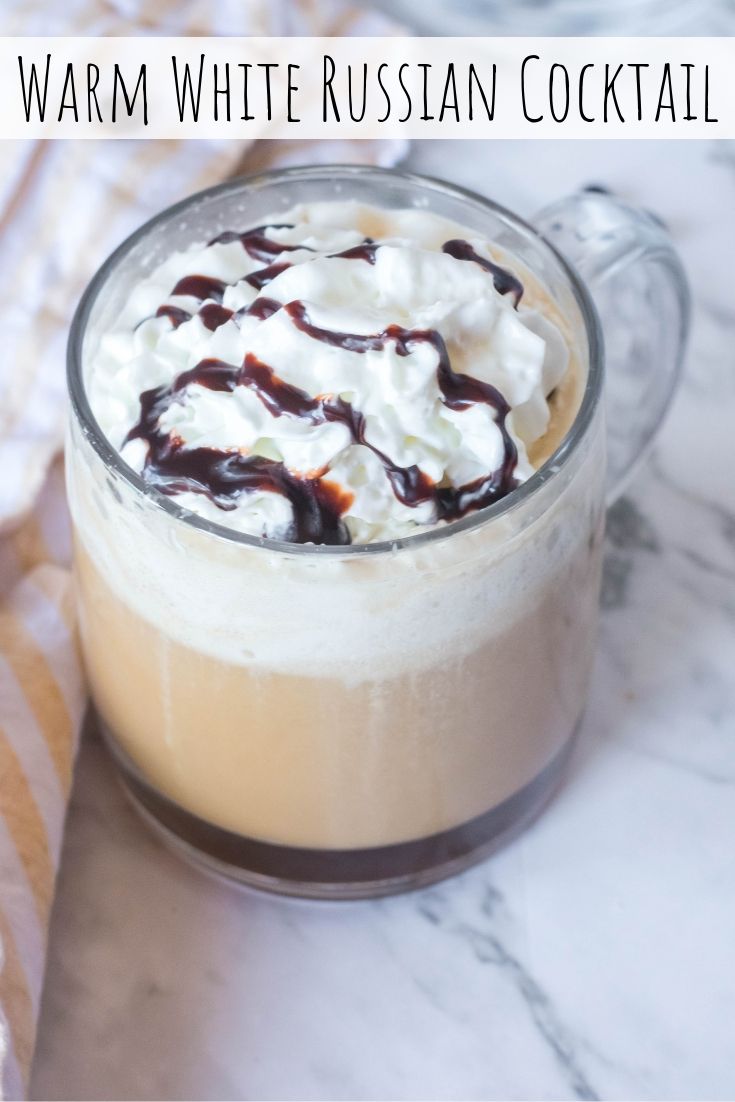 Ingredients
5 oz. fresh brewed coffee

1 ½ oz. Kahlua

½ oz. vodka

1.5 oz. warm heavy cream
Servings: 1 drink
Optional topping
Whipped cream

Chocolate sauce
Instructions:
Brew 5 oz. of coffee. Pour it into your favorite mug.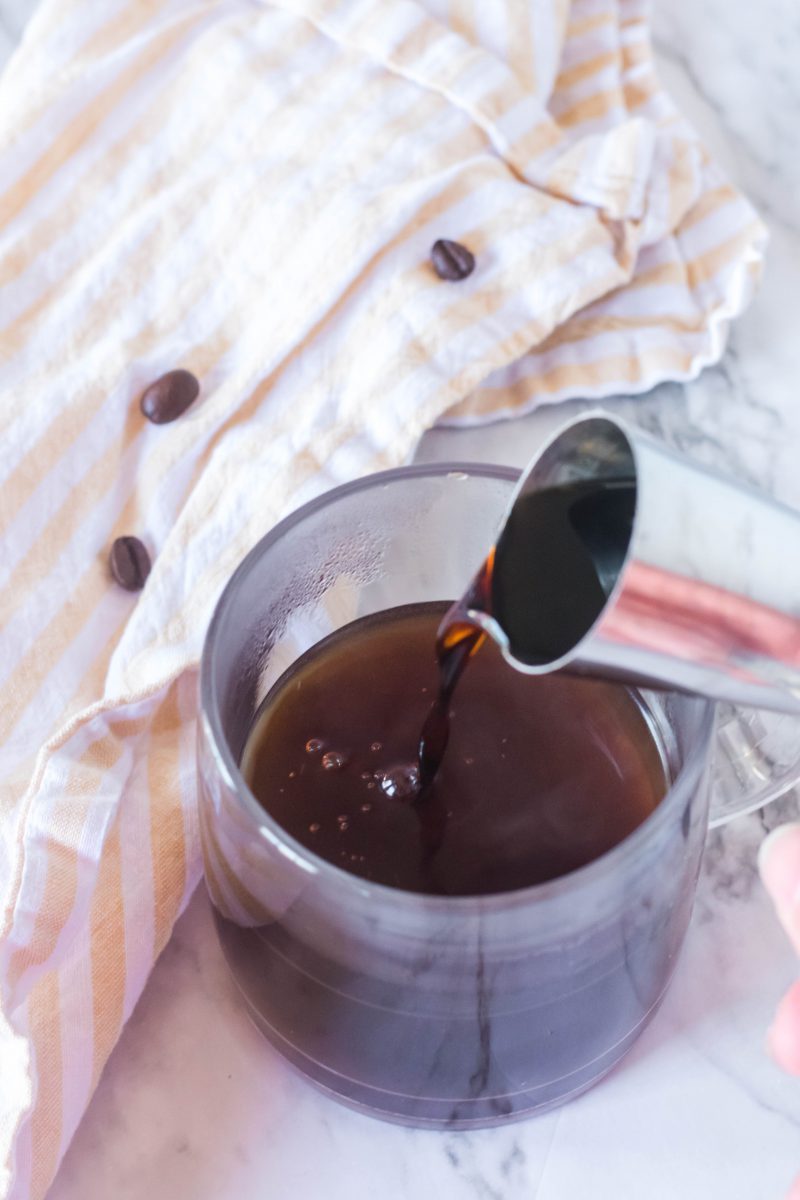 Add in the Kahlua and then the vodka.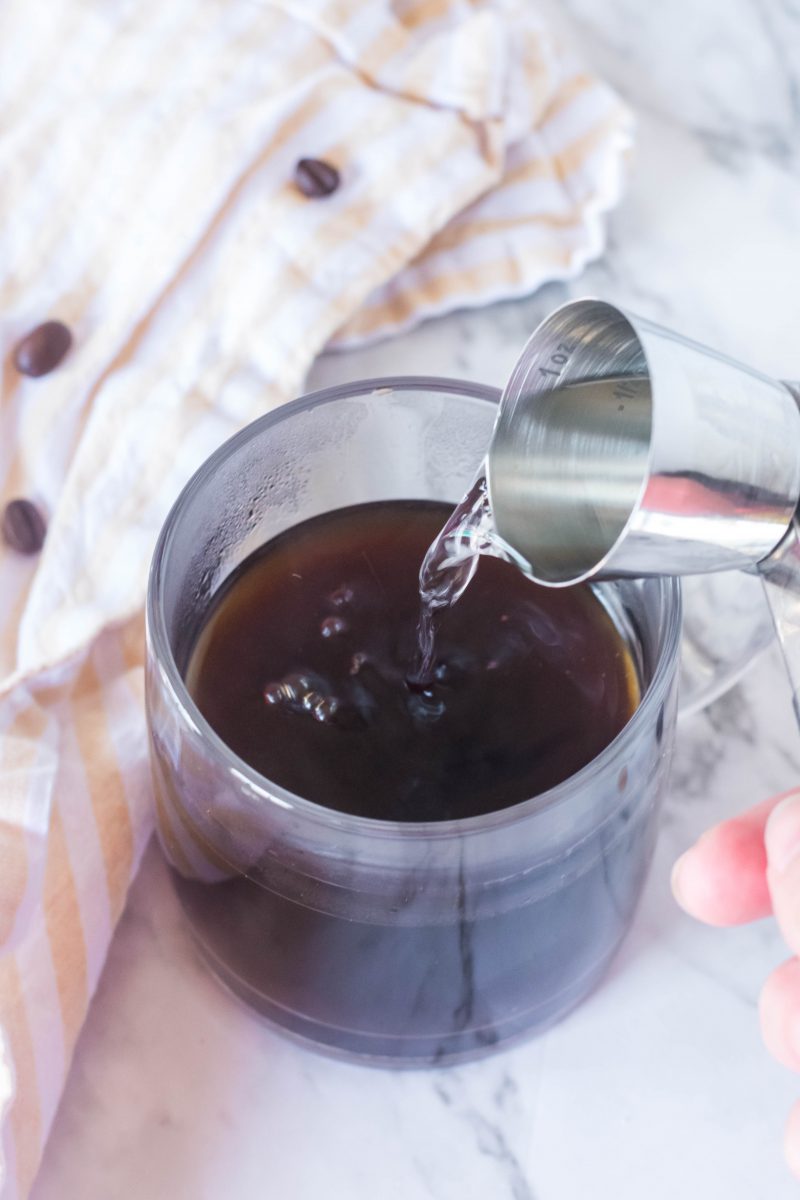 Warm the cream in a microwave safe cup for about 30 seconds and add it into the coffee mixture.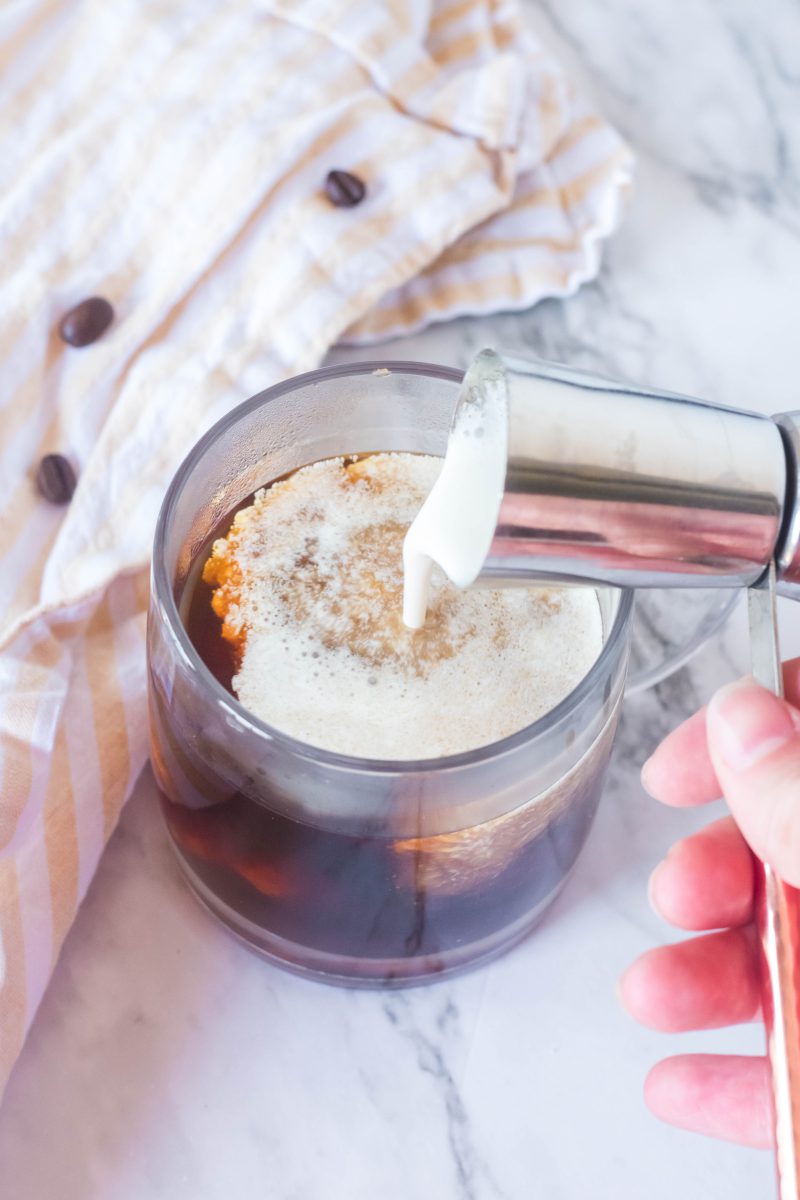 Stir and top with whipped cream and chocolate syrup.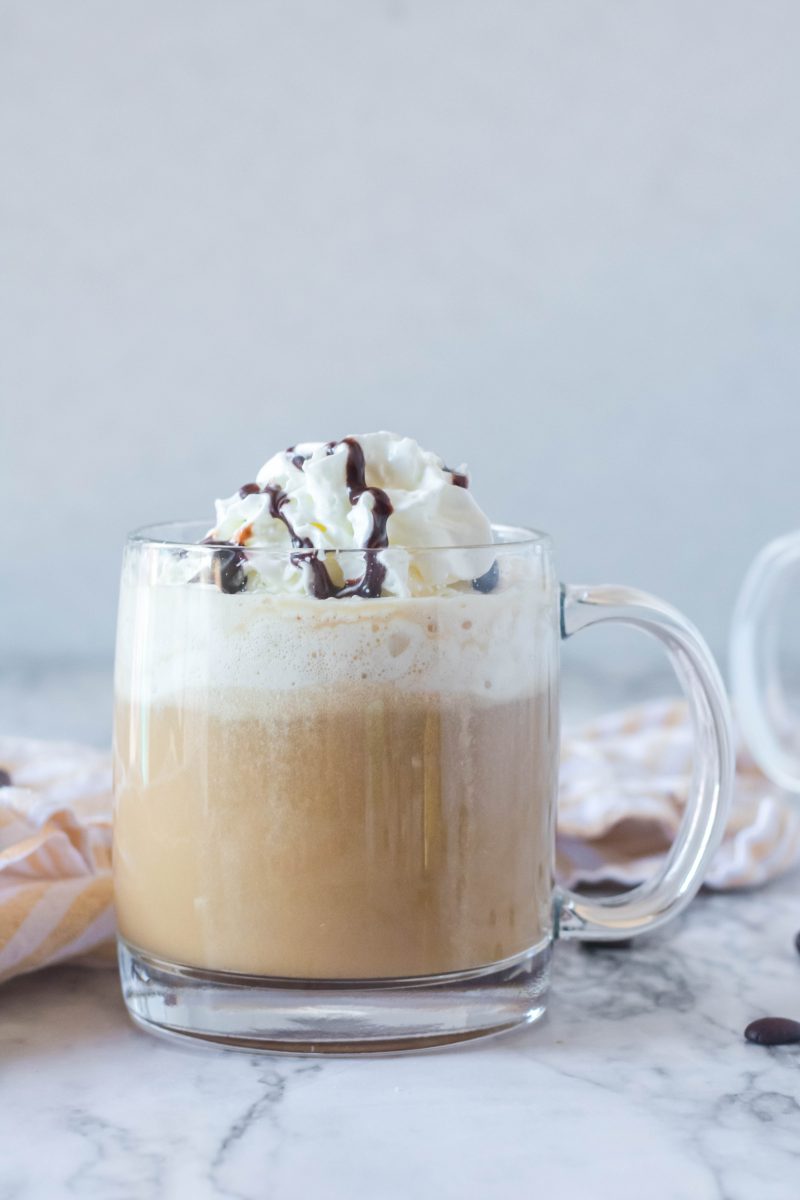 A Warm White Russian Cocktail has become a cool weather comfort drink for me. It's a great sipping cocktail and brings back fun memories of a former life. It's so easy to make and is super tasty even without the optional whipped cream and chocolate. If you want to add another layer of taste to it, use a peppermint stick to stir it!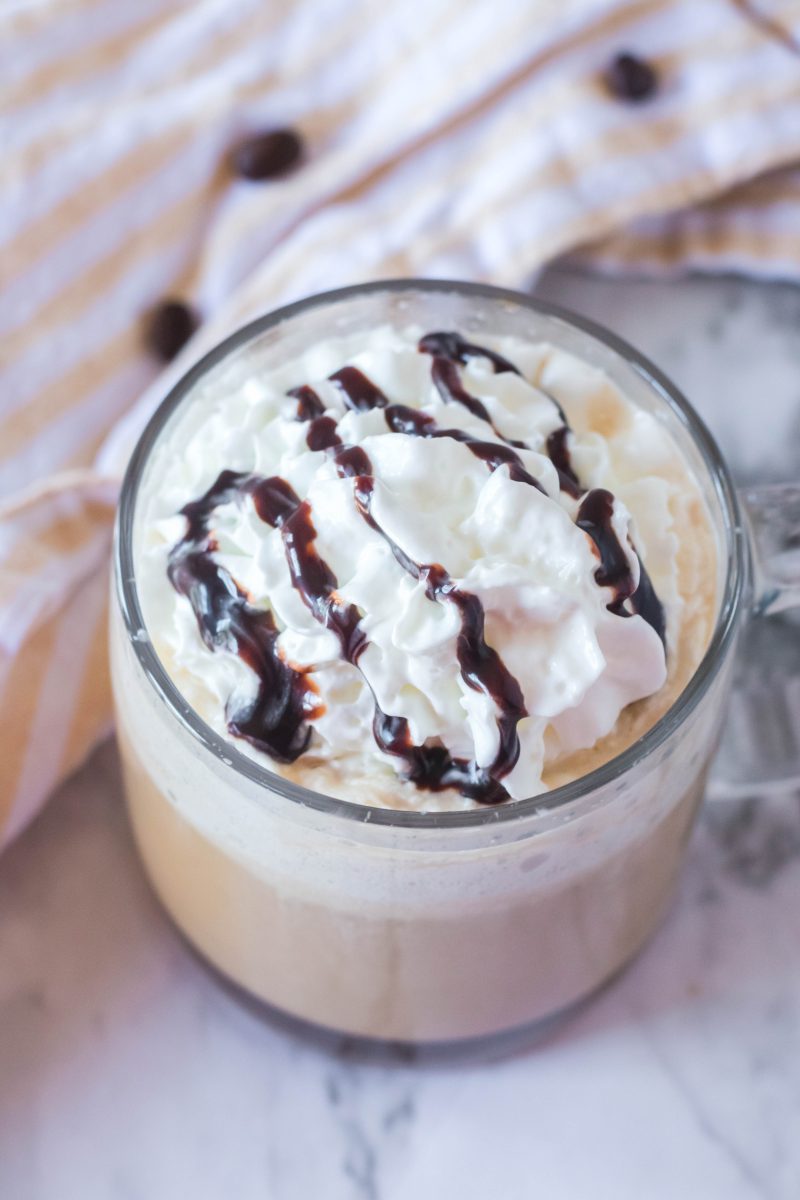 Want to try more warm cocktails? Try this Spiked Winter Cider or Caramel Apple Cider Hot Toddy!