I've been wanting to start updating our kitchen since we moved in. It's totally functional, but it's kinda boring and outdated. We have a built in kitchen desk that really needed some personality and I wanted it to be a comfortable place to work.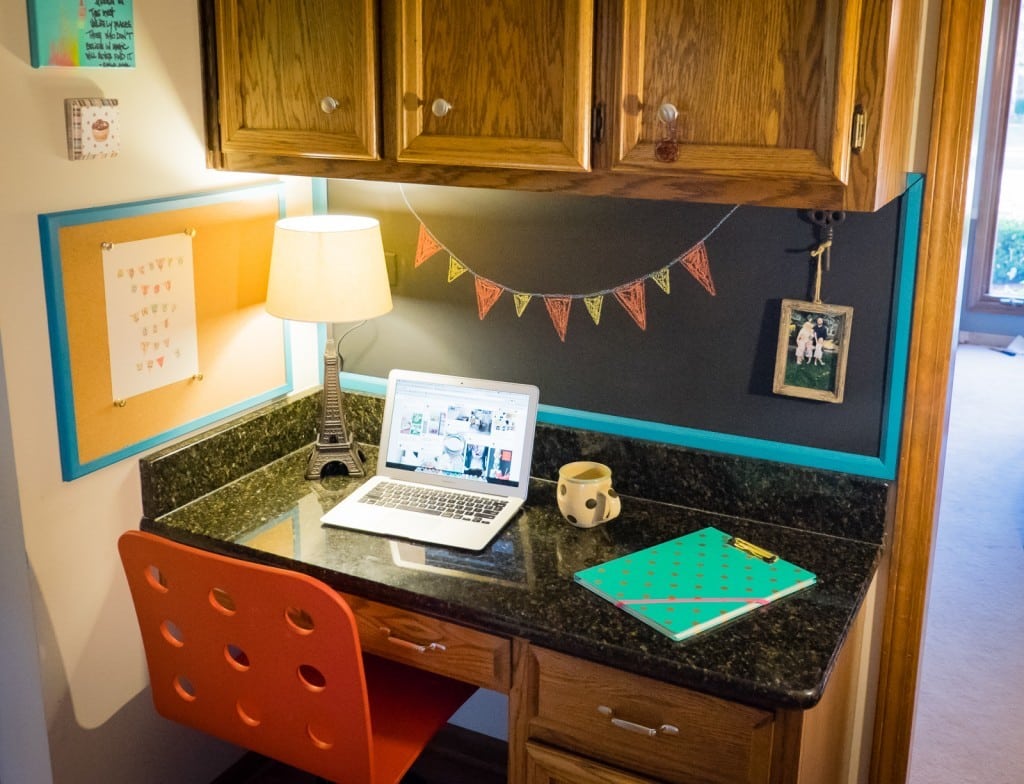 So that you have a point of reference, here's what we started with.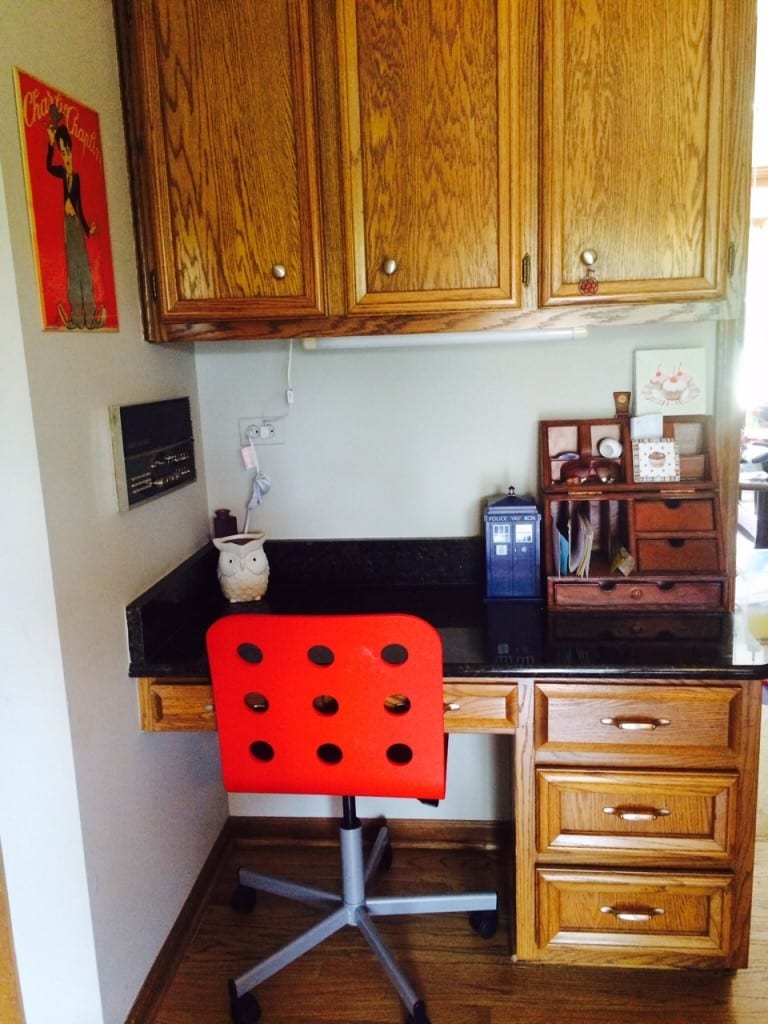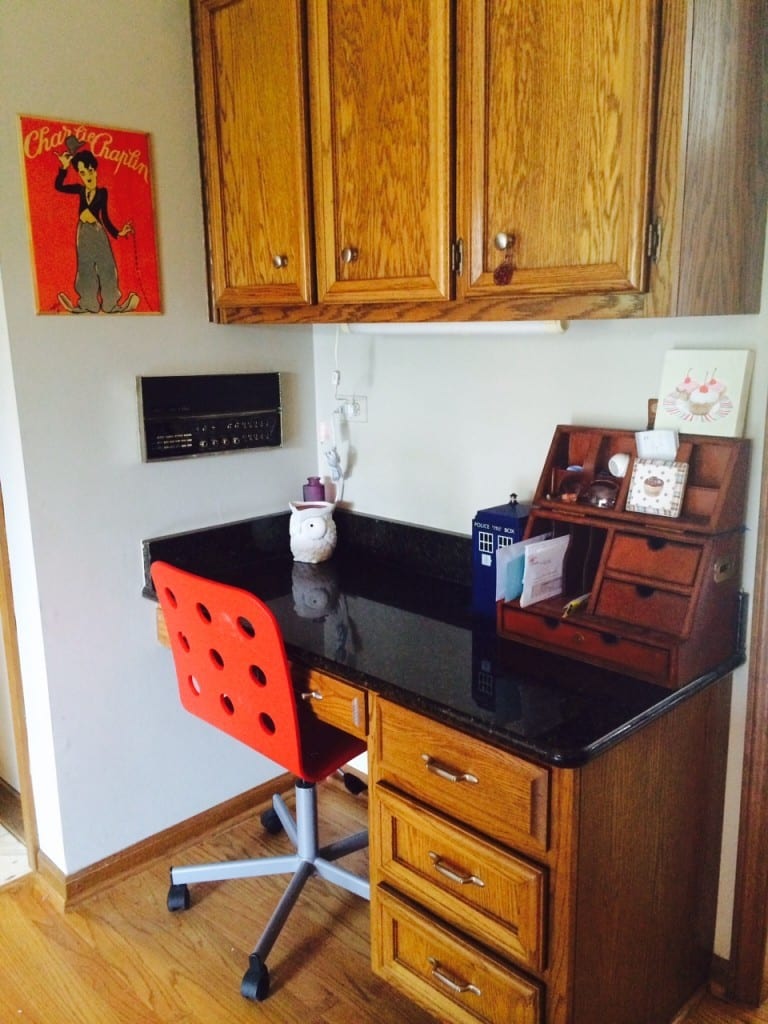 The old radio system panel was crooked, clunky, and just plain ugly. The light was velcroed onto the cabinet. Sometimes I really wonder about the previous owners!
I started by taping off the back wall.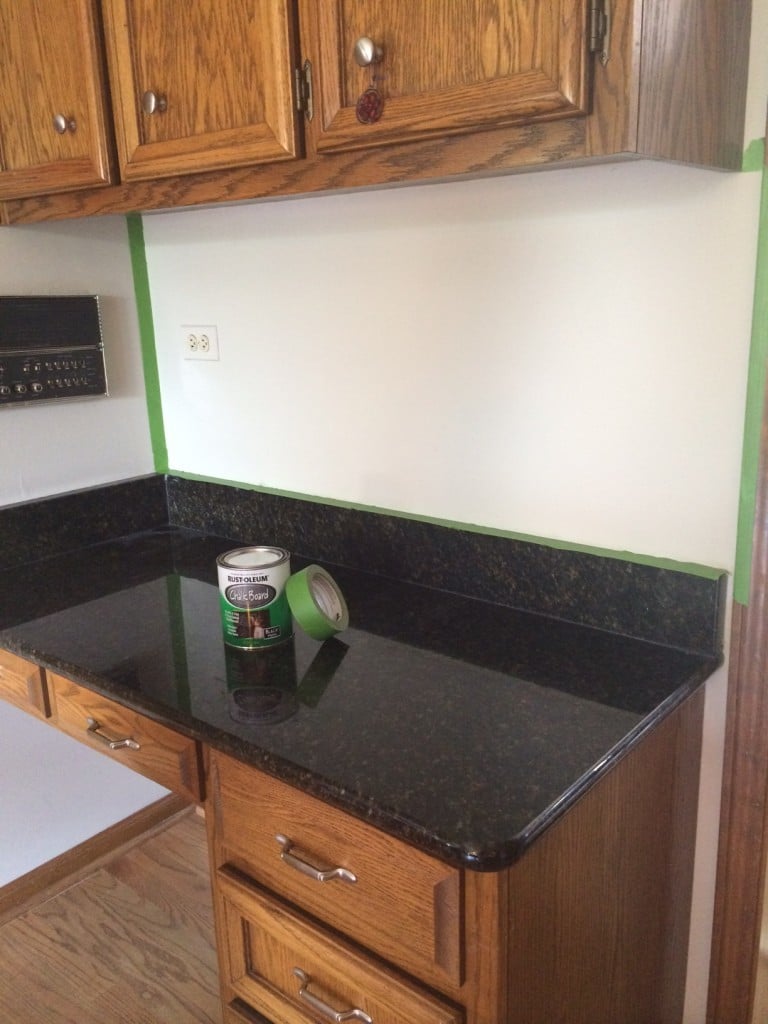 And the first coat of chalkboard paint went on!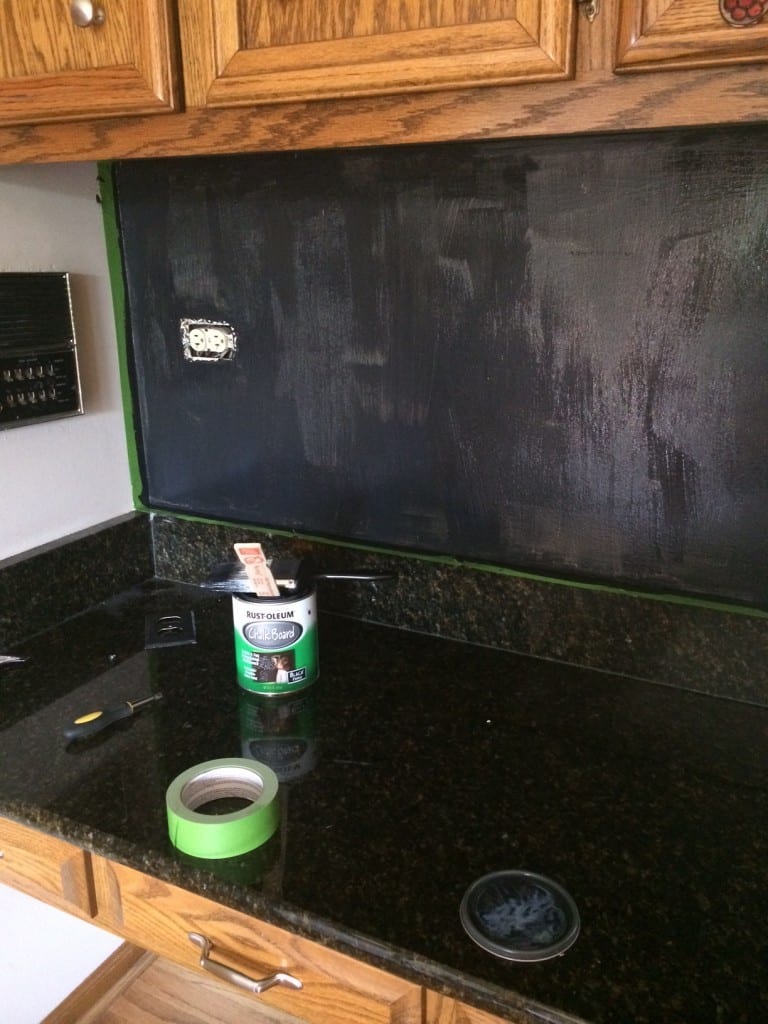 In between the four coats it took me to get the coverage right, we worked on removing the radio panel.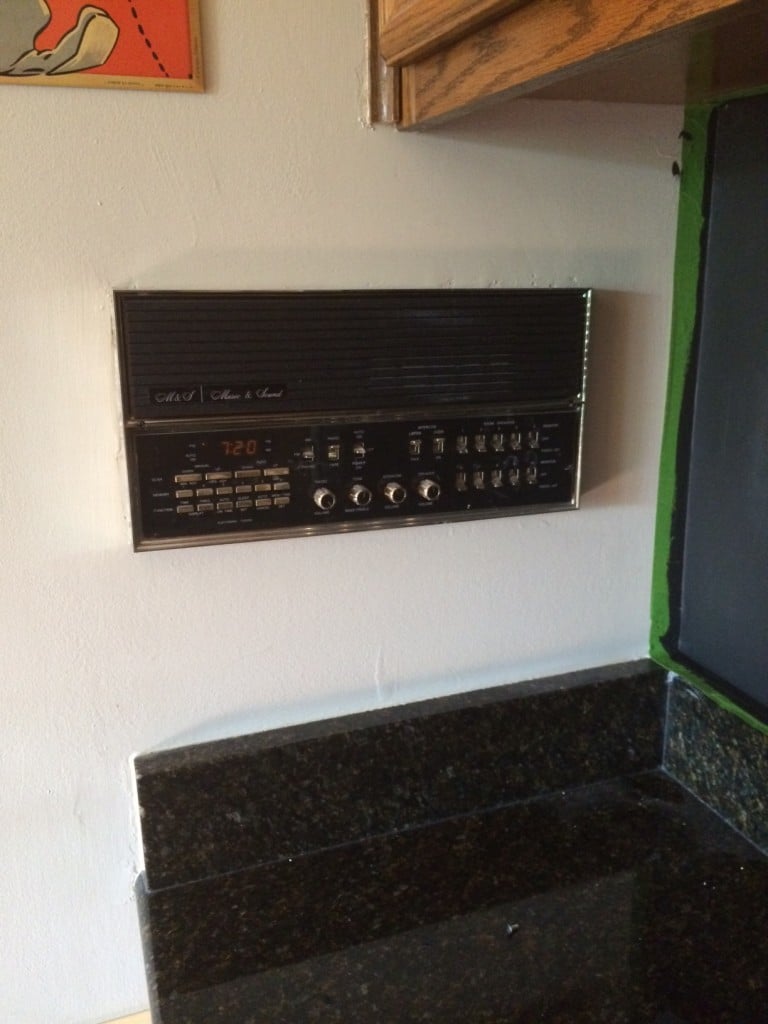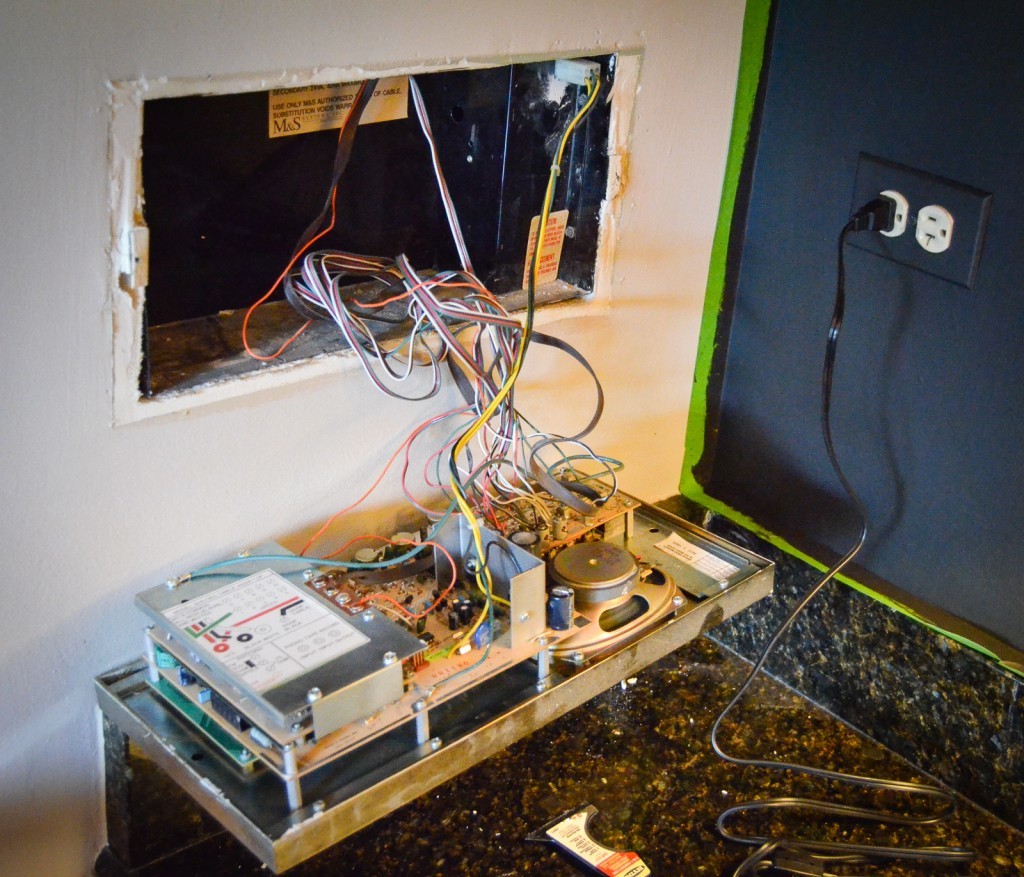 I can't tell you how nice it was to see that thing out of the wall. I briefly thought about keeping the panel, but couldn't come up with a reason beyond thinking that old electrics look cool on the inside. It wasn't a good enough reason.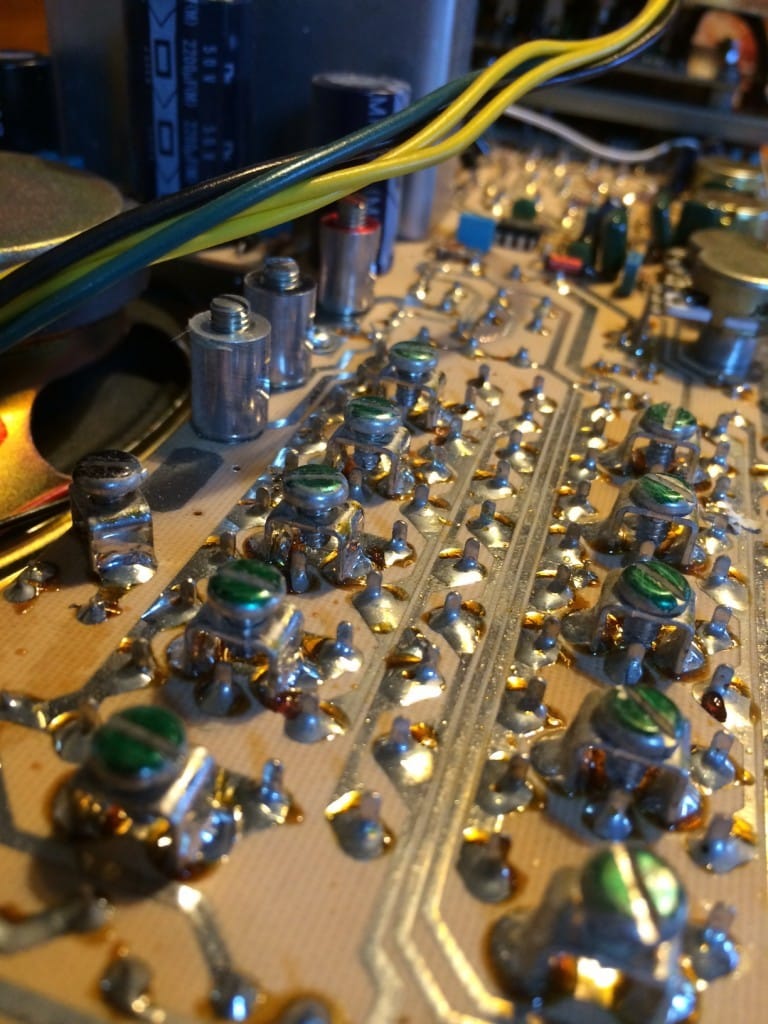 It is kinda cool, though, isn't it?!
I'm bringing in teal as a major color in as many rooms as Scott will let me. We bought a piece of trim and cut it to frame the chalkboard. We painted the trim and the frame on an old cork board the same teal.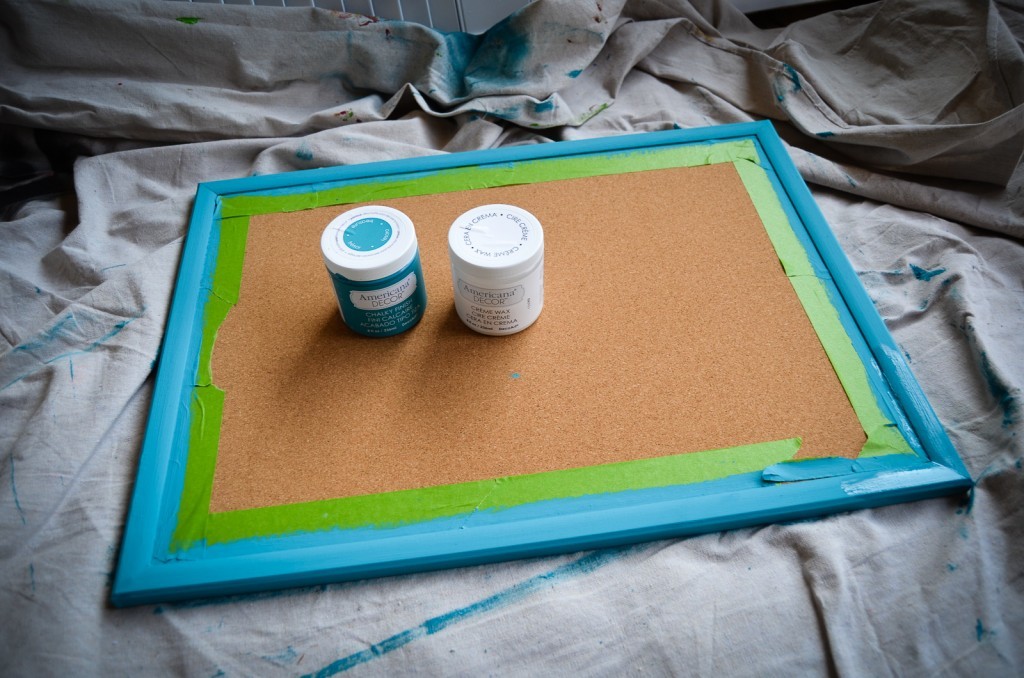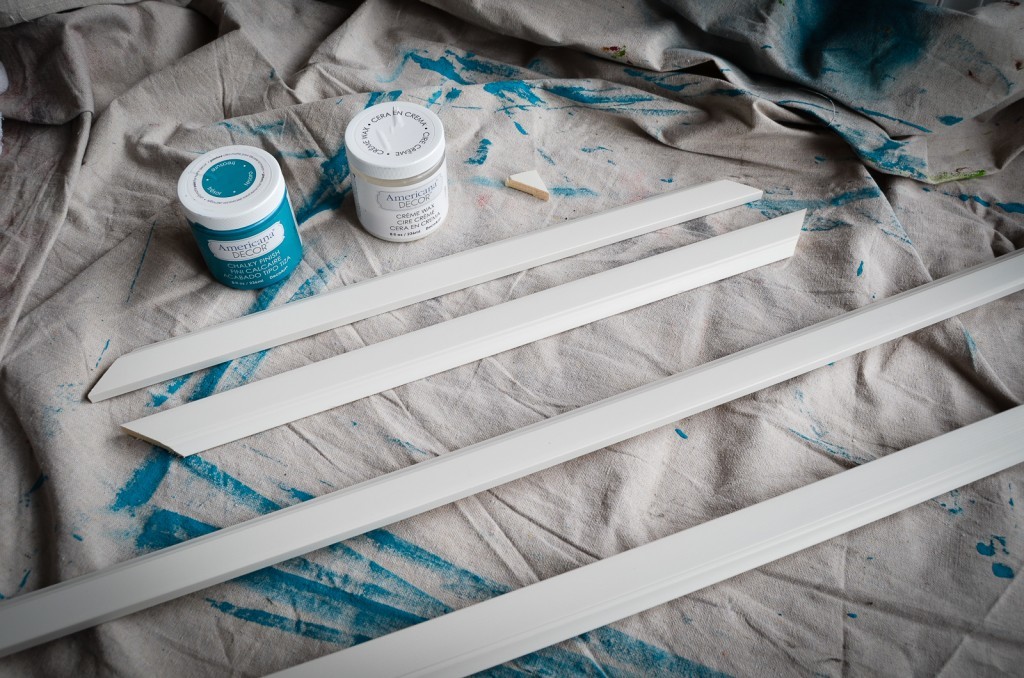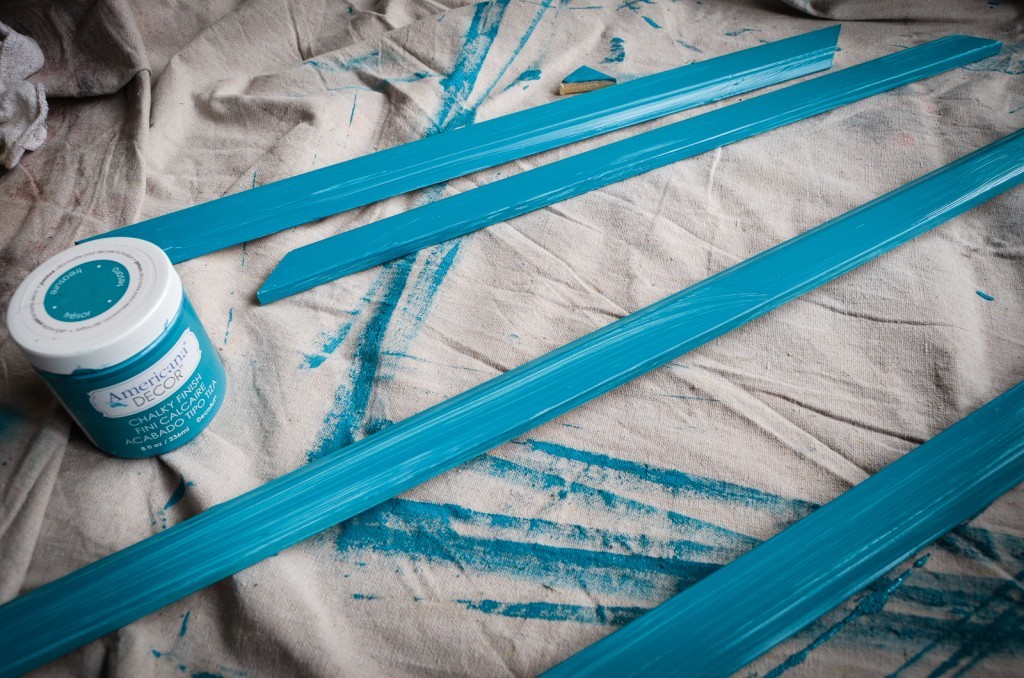 All that was left to do was to finish off the area. We hung the cork board over the radio panel space and installed the trim.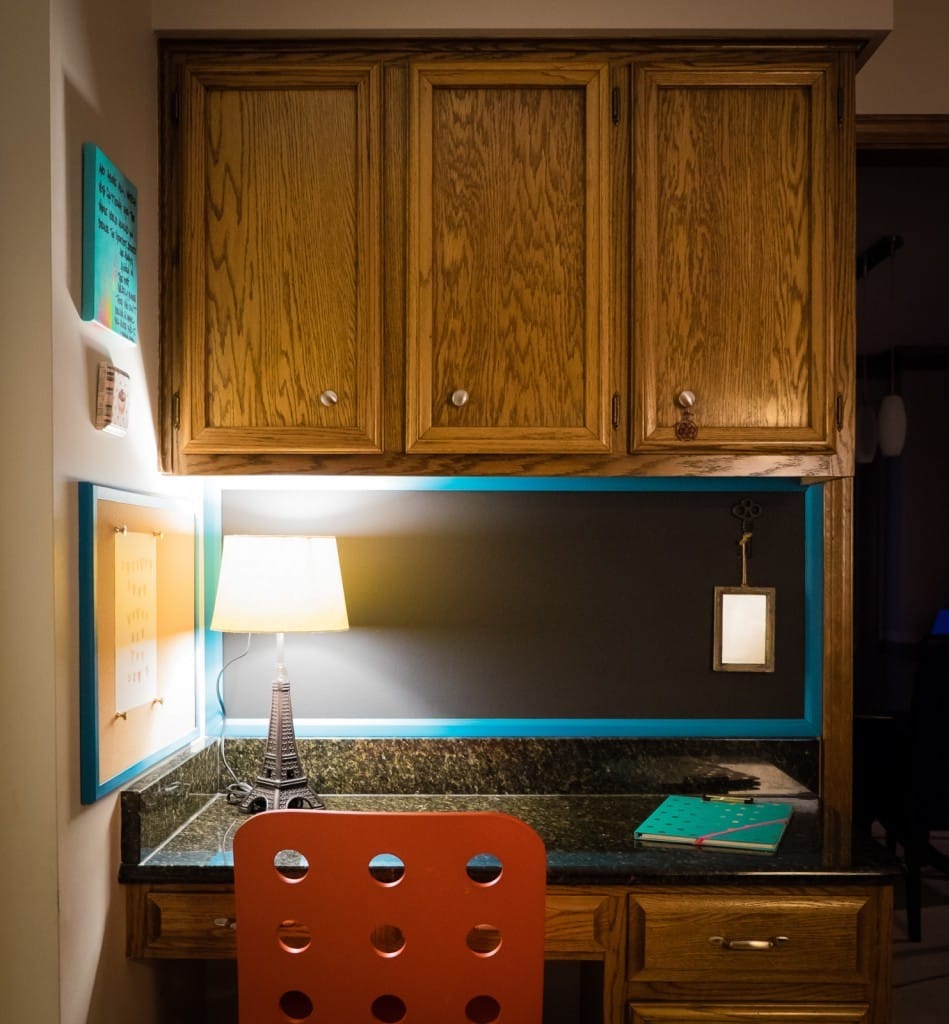 A quick trip to World Market was rewarded with the Eiffel Tower lamp to aid in my French obsession and the key picture frame. I hung the Roald Dahl quote painting by bubblewrappd and the cupcake art by Everyday is a Holiday to finish our new happy corner. The ABC print on the cork board is by Mandy England.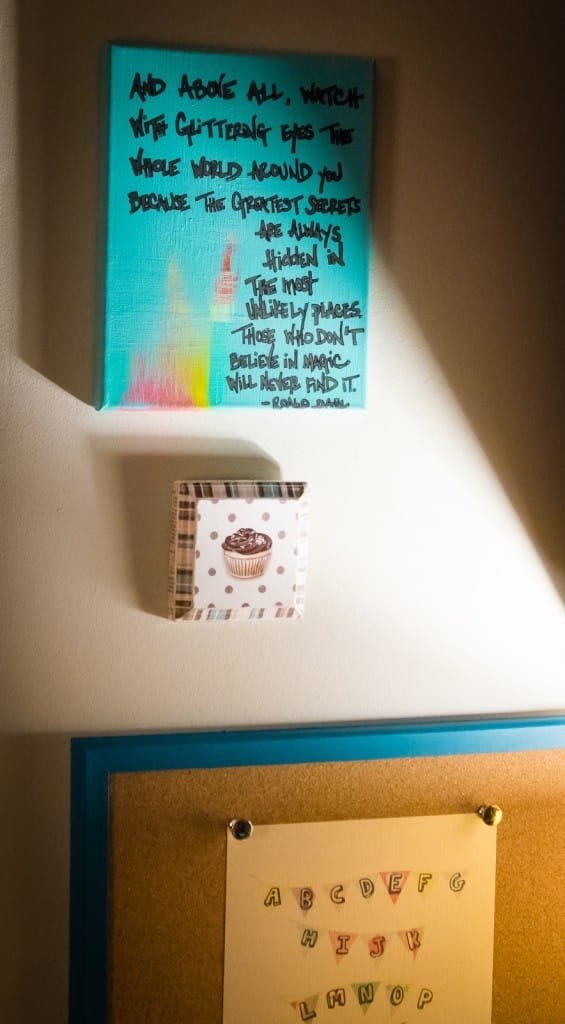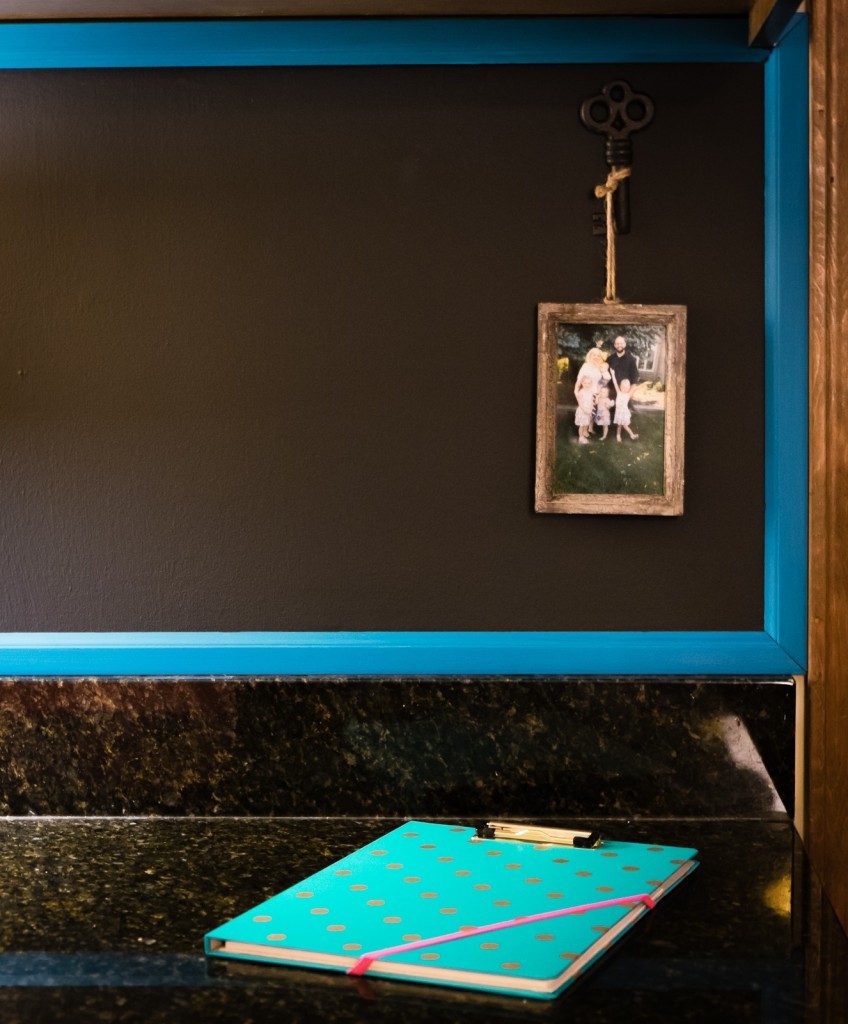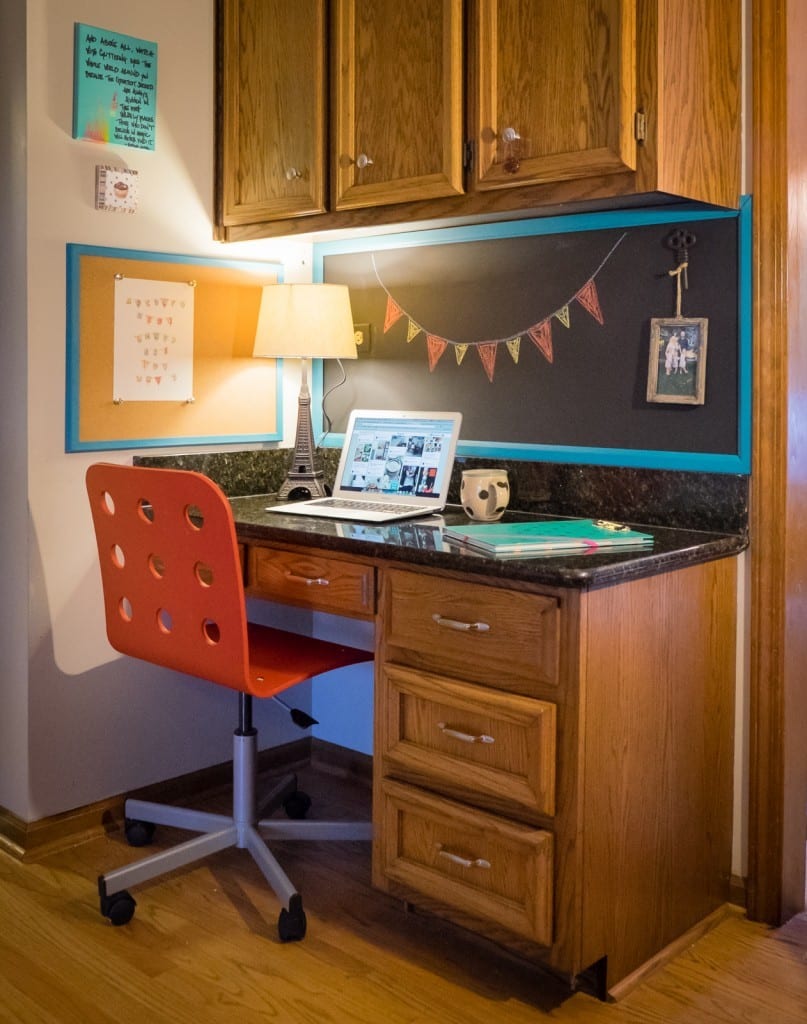 We're really happy with how this turned out. It was basically paint and trim and rearranging artwork we already had. Don't worry–Charlie has a new home in the house!