We had our first hint of warmer weather last week and it had us craving summer foods. We were laughing about the fact that no one can celebrate a 50 degree day in mid-March like Chicagoland! Our summer dreaming became a yummy Chicken, Peach, and Avocado Salad and the whole family ate every last bite.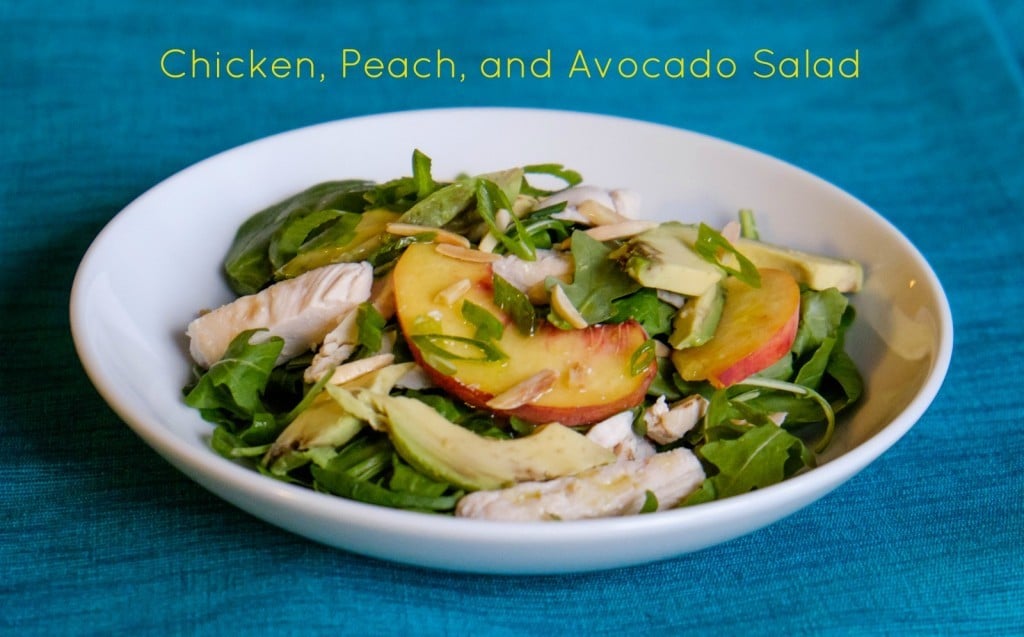 To serve two people, you will need:
a bag of spinach and arugula mix (or some combination of the two)
two peaches
one avocado
8 oz grilled chicken
1/4 cup slivered almonds
2 spring onions (sliced thinly, green part only)
2 tbs olive oil
2 tbs lime juice
good pinch red chili flakes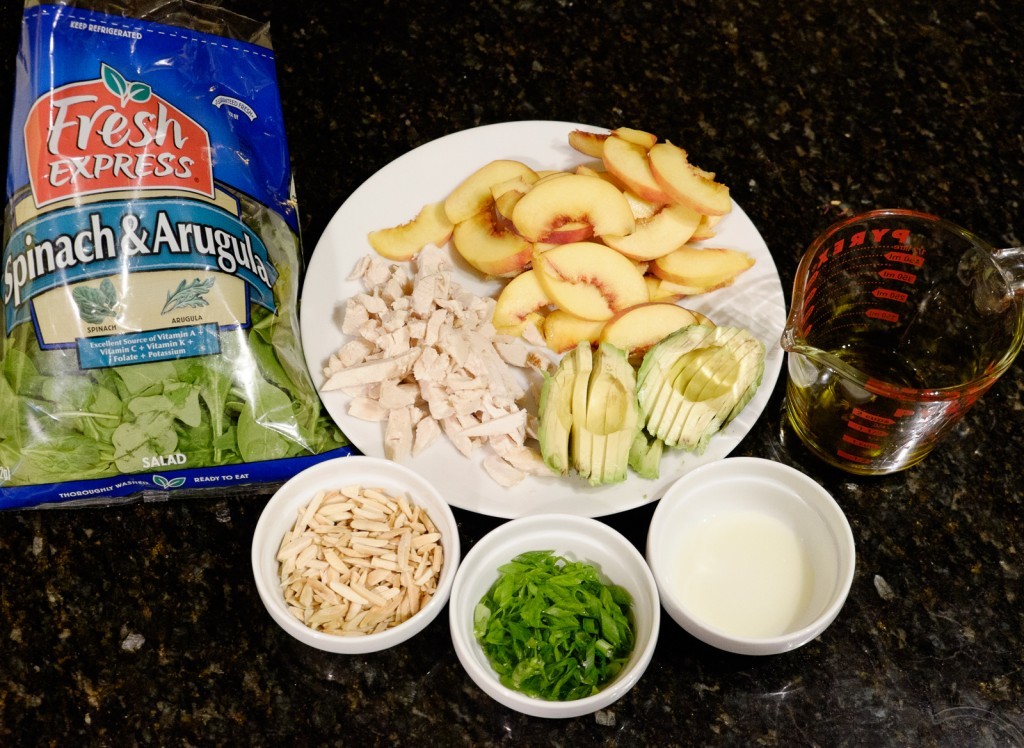 Heat the olive oil with the red chili flakes for a few minutes over medium heat. Set aside and let cool.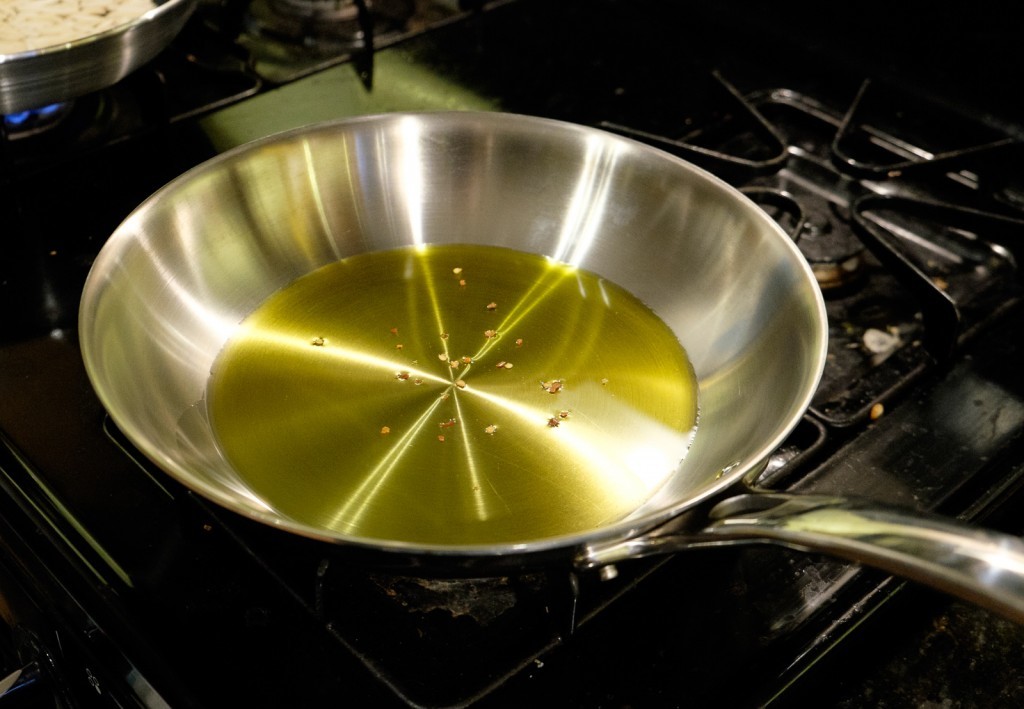 Dice the chicken. Slice the peaches and avocado into thin strips.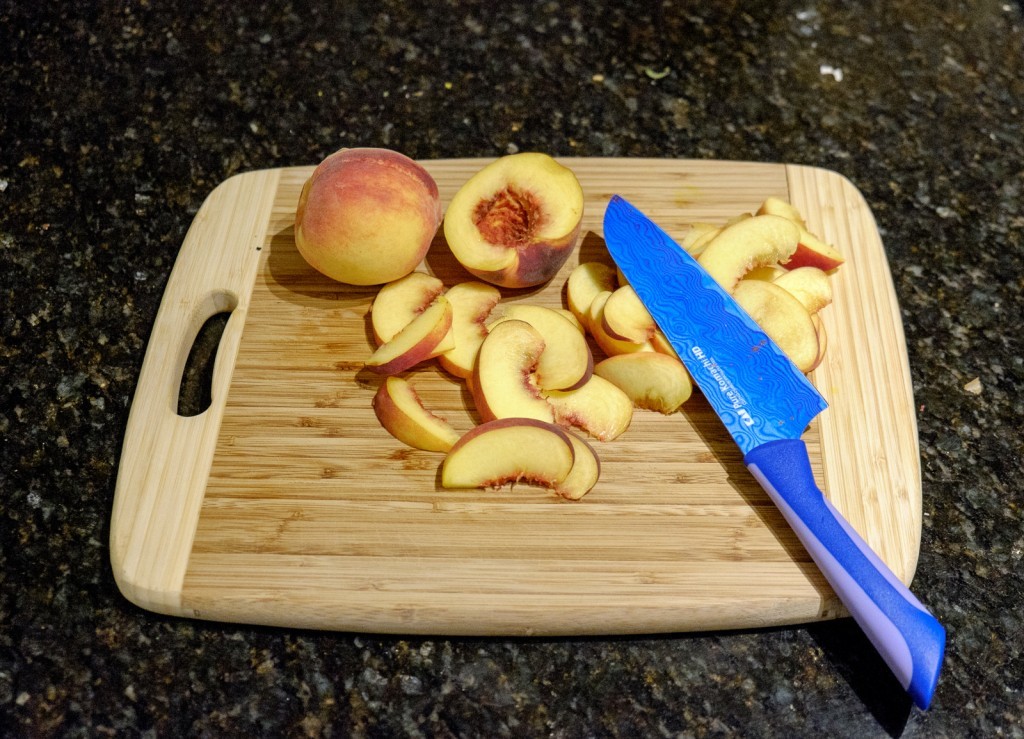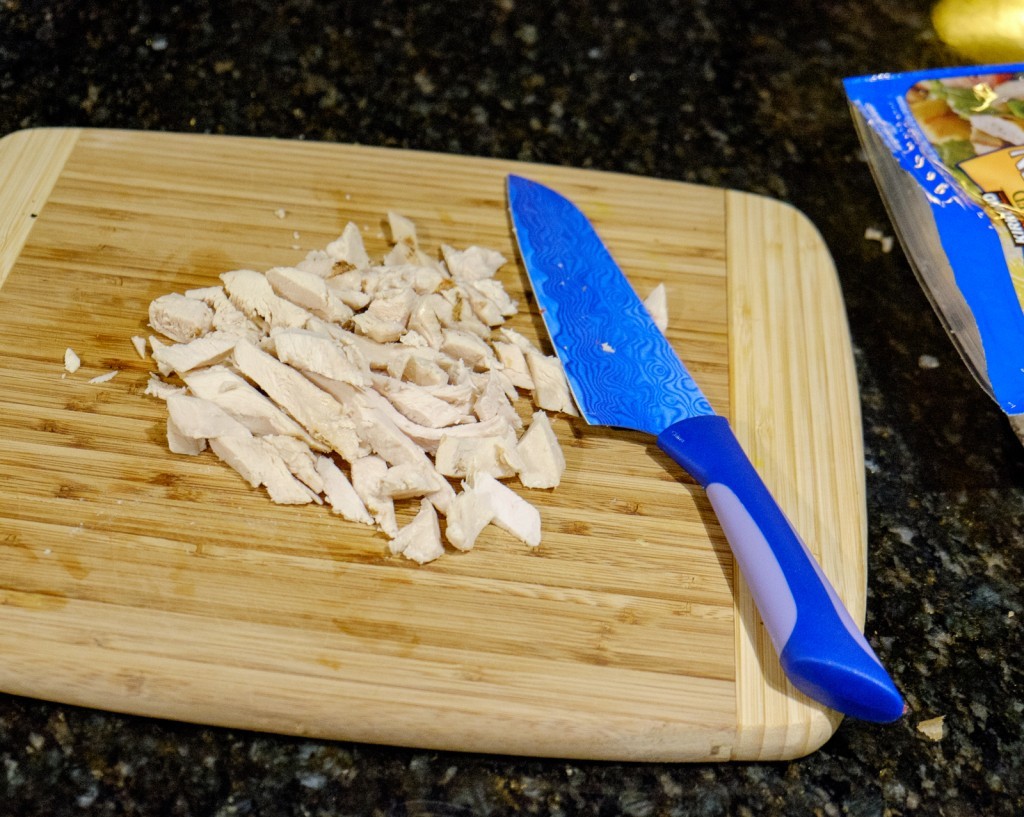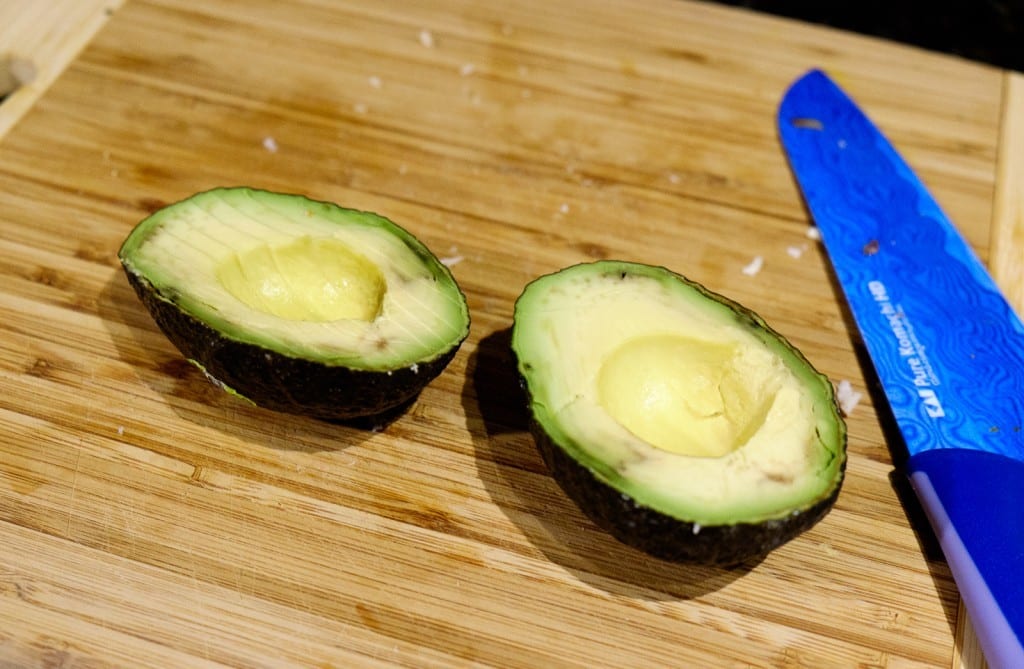 Toast the almonds over low heat until they are just starting to brown, tossing frequently.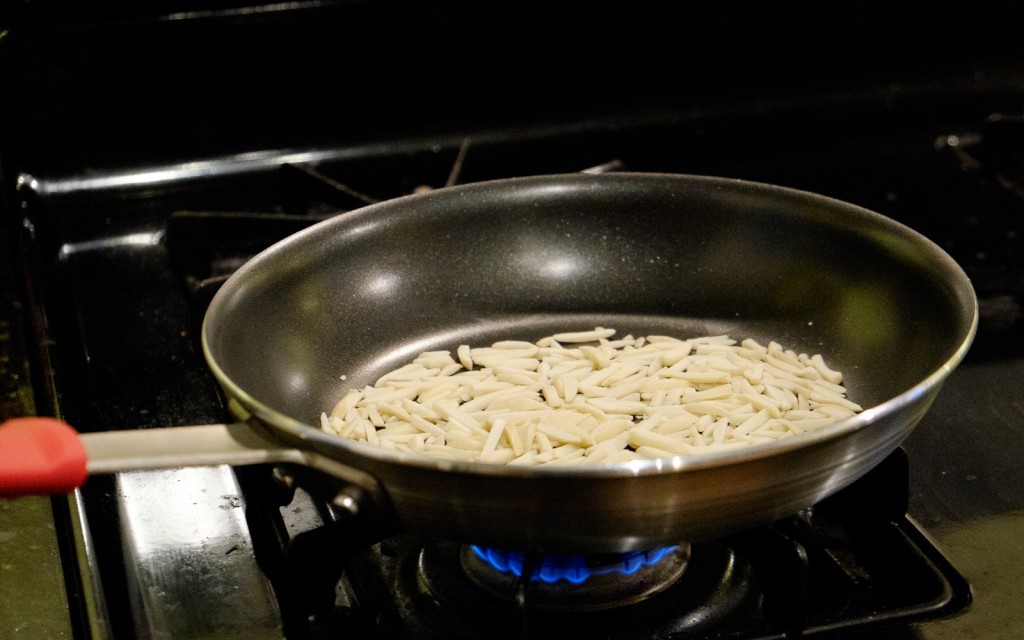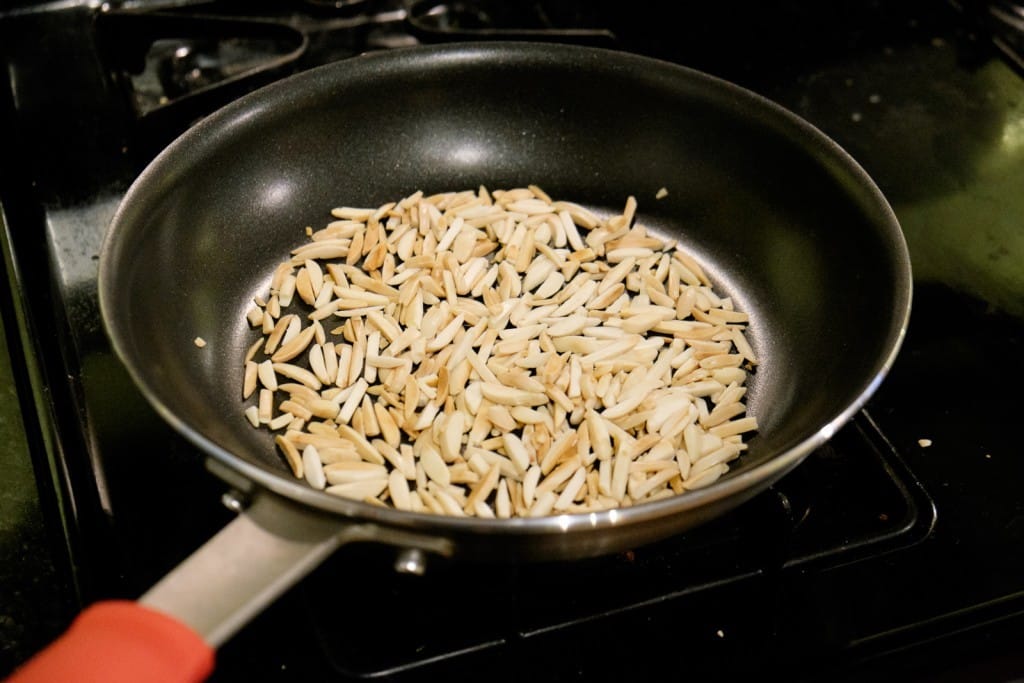 Toss the spinach, arugula, chicken, peaches, and almonds together. Top with avocado and spring onions. Drizzle the olive oil and chili flake mixture on top, finishing with the lime juice.
Our Chicken, Peach, and Avocado Salad is easy to make and tastes like summer. It helps scratches the itch while we wait for the real thing! The only thing better will be when we can pick fresh peaches off of our own tree in a few months. Enjoy!!