Have you been waiting for what seems like forever to plan a trip to the Grand Canyon? Is the time finally here? For many Americans, the Grand Canyon is a bucket-list, once in a lifetime vacation. I can remember being fascinated by the idea of going to the Grand Canyon at a young age when my grandparents fulfilled their own dream of heading there on a road trip. If you are going to go for it, you want your vacation to go perfectly. That's why it is best to start preparing in advance for your trip. The truth of the matter is that a trip to the Grand Canyon is actually a pretty easy one to plan. This is How to Plan an Amazing Grand Canyon Trip!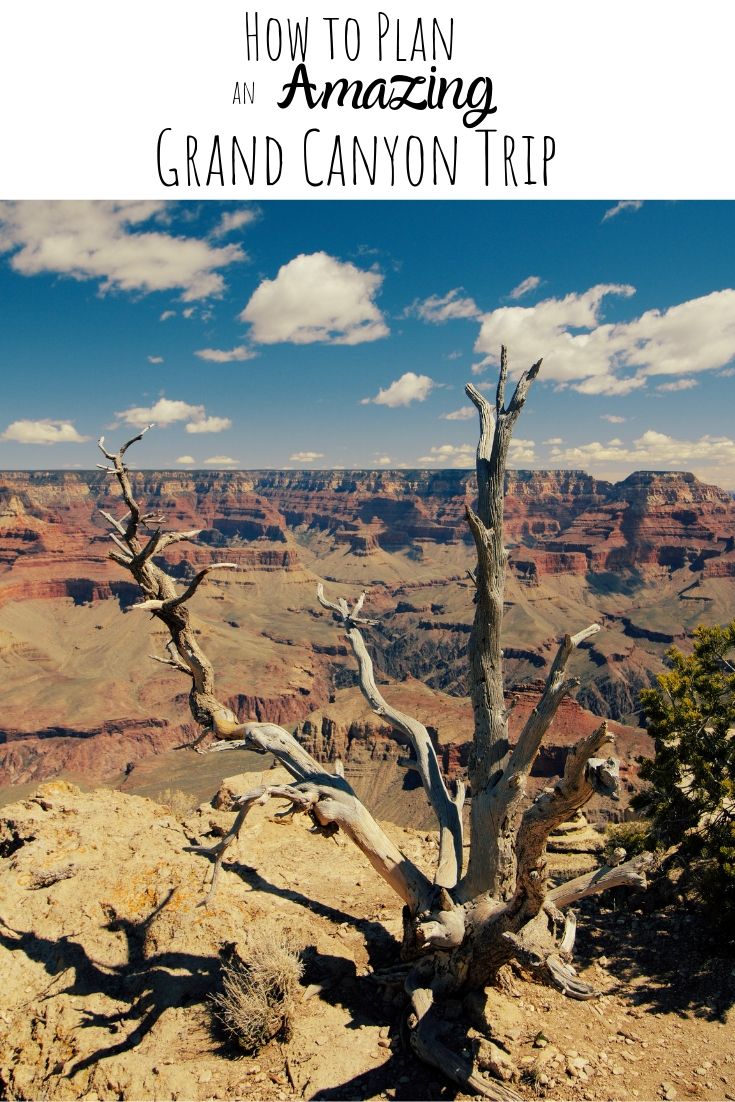 The Grand Canyon is one of the 7 Natural Wonders of the World and is also one of the very top tourist destinations in the entire United States. The park sees over 5 million visits per year. It is also one of the oldest national parks in the country having been designated as such in 1919 by President Woodrow Wilson, making it the 17th national park.
Go in the Off Season
When you are planning your trip, remember this: the Grand Canyon is in Arizona. Arizona is wicked hot during the summer months (June, July, and August). In reality, June is totally doable, but July and August are just very very hot and you won't be able to spend too much time outside exploring, due to the heat. Planning your visit during spring or fall will ensure that you get to see more of the park. As an added bonus, you will see fewer crowds in those seasons. You can go in the wintertime as well, just make sure to keep an eye on the forecast, because the Grand Canyon is not immune to a good amount of snow on occasion. When I visited the Grand Canyon in March 2012, there was a bit of snow but it wasn't too cold. There were very few tourists, too, which is always a bonus to me.
Plan Ample Time
If you are just going to stop and look at the Grand Canyon, then sure, just plan a day or an afternoon. If you have any intention of actually exploring the park, one day is just not enough time. Be sure to know what you want to do and plan the length of your visit around that. I only spent a day walking along the top of the canyon but was left wanting to do so much more. I've been antsy to spend more time there ever since. To be fair, it was totally spur of the moment to go at all, but that's how easy it is if you just want to catch a glimpse of the Grand Canyon.
Get Ready to Hike
This is based on personal preference and fitness level, but if you really want to enjoy your visit to the Grand Canyon, you need to plan to hike at least part of it so that you get the real experience. No, I'm not suggesting you plan to hike clear to the bottom or for days on end, but definitely plan for a shorter hike or two. For instance, the Kaibab Trail to Cedar Ridge is only 3 miles roundtrip and is on the easier side. Hikes like this are the best way to really get an idea of the beauty of the canyon.
Get Ready to Learn
I know, I know, you are going on vacation, not to school. The reality is though, just like with most National Parks, the opportunities to learn are extensive. Even if you don't generally view yourself as a history buff, you might be surprised at how interesting tours of Grand Canyon National Park are. The canyon itself tells an impressive story of geological history and knowing that history makes your visit that much more meaningful. There are also park rangers dotted around the rim who give super informative talks for free.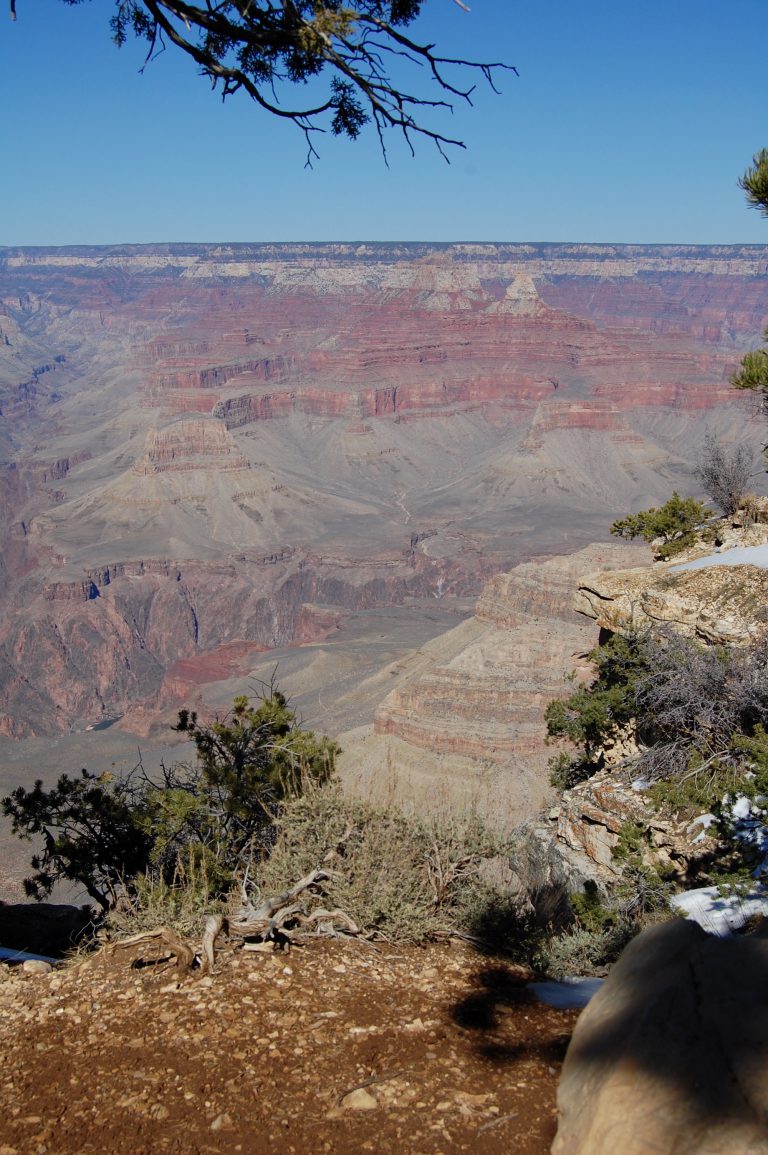 Pack Smart
In a different post, I will give you a rundown of the best ways to pack for a trip to the Grand Canyon, but the reality is, you really do need to plan your packed items around the season that you are there, how long you will be there, etc. Packing smart will lead to more fun and less money being spent because you won't have to worry about buying the gear that you forgot to bring.
I don't know when my next visit to the Grand Canyon will be, but I am very much looking forward to it.