My family goes crazy over fresh fruit. We love picking up whatever catches our eye at the local farmers' market and if there's something that New Zealand has in abundance, it's fresh fruit. The girls have been introduced to a larger variety of fruit since we've been here and were taken with the idea of dragon fruit from the first time they saw it in the supermarket. I mean, it has dragon in the name and looks so different! These Dragon Fruit Fruit Salad Bowls use fresh fruit and are a fun way to introduce your kids to dragon fruit.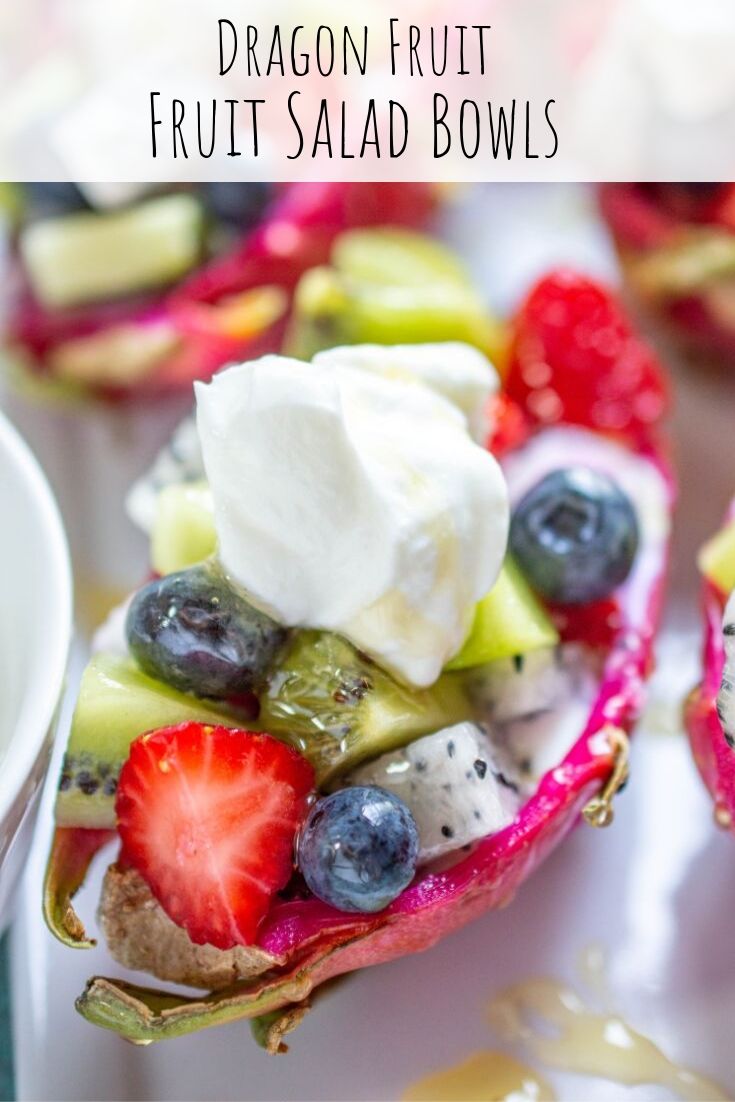 Ingredients:
3 white dragon fruit

4 kiwifruit

½ pint strawberries

¼ pint blueberries

½ lime

1 cup plain greek yogurt

Honey (for drizzling)
Serving Size: 1 bowl
Servings: 6 bowls
Directions:
Wash strawberries and blueberries.
Cut dragon fruit in half.
Use a spoon to gently separate the fruit from the skin. Put skin to the side to use as bowls.
Chop into bite-sized pieces.
Peel and chop kiwifruit.
Cut strawberries into bite-sized pieces.
Add all fruit to a bowl and squeeze with ½ lime.
Add about 1-2 tablespoons of yogurt to the bottom of the dragon fruit skin "bowl".
Fill with fruit.
Drizzle with honey.
Top with a dollop of more yogurt if you'd like.
Serve immediately.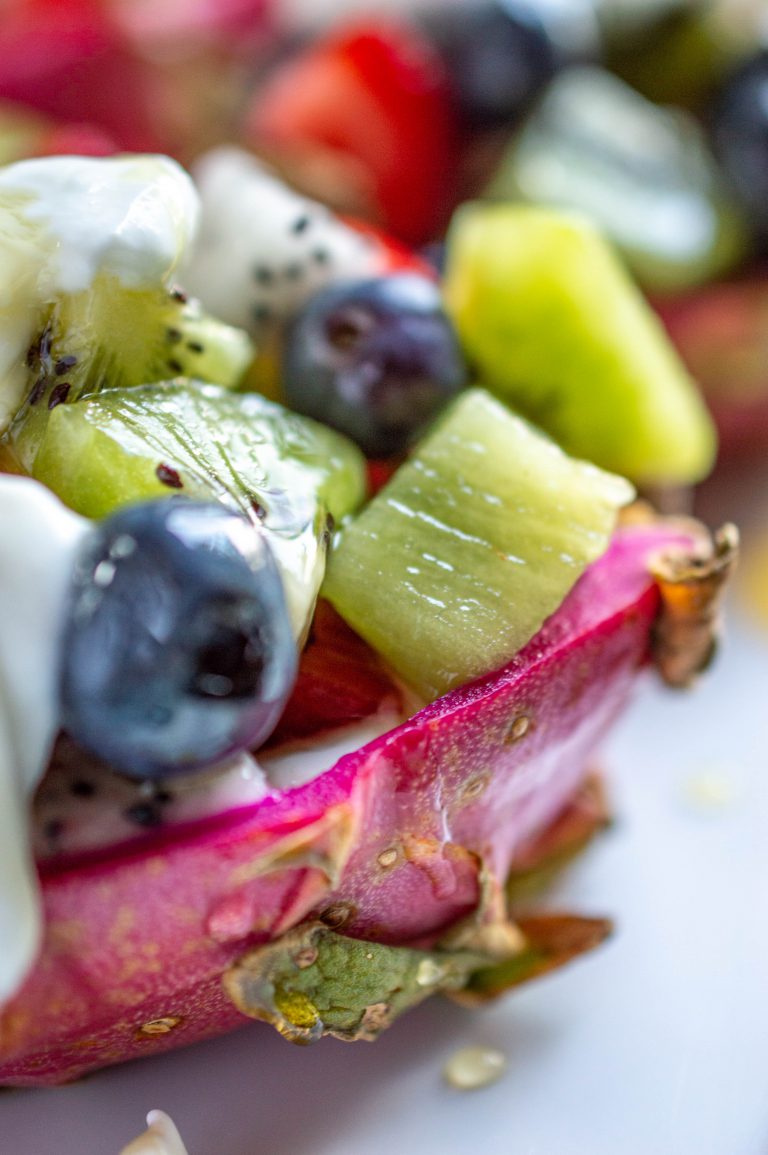 These are crazy good as a breakfast or after school snack! The Dragon Fruit Fruit Salad Bowls are super pretty, too, so would work well for a brunch!
Tips:
When you cut the dragon fruit, keep in mind how the skin will "sit" when you use it as a bowl.
Make it your own! Add your favorite fruit or yogurt to suit your taste. If an interesting fruit catches your eye at the supermarket, go for it!
Fresh fruit is best.
For more fun warm-weather treats, try one of these amazing sugar cookie recipes!