So much of my crafting inspiration comes directly from my travels. I've never travelled and *not* come home with fresh ideas that were a direct result of where I'd been. Whether it's unique craft supplies, skylines, or embracing a new culture, creativity and travel go hand in hand. This rainbow row houses tea towel embroidery is just one example of how I've brought our travels into our home.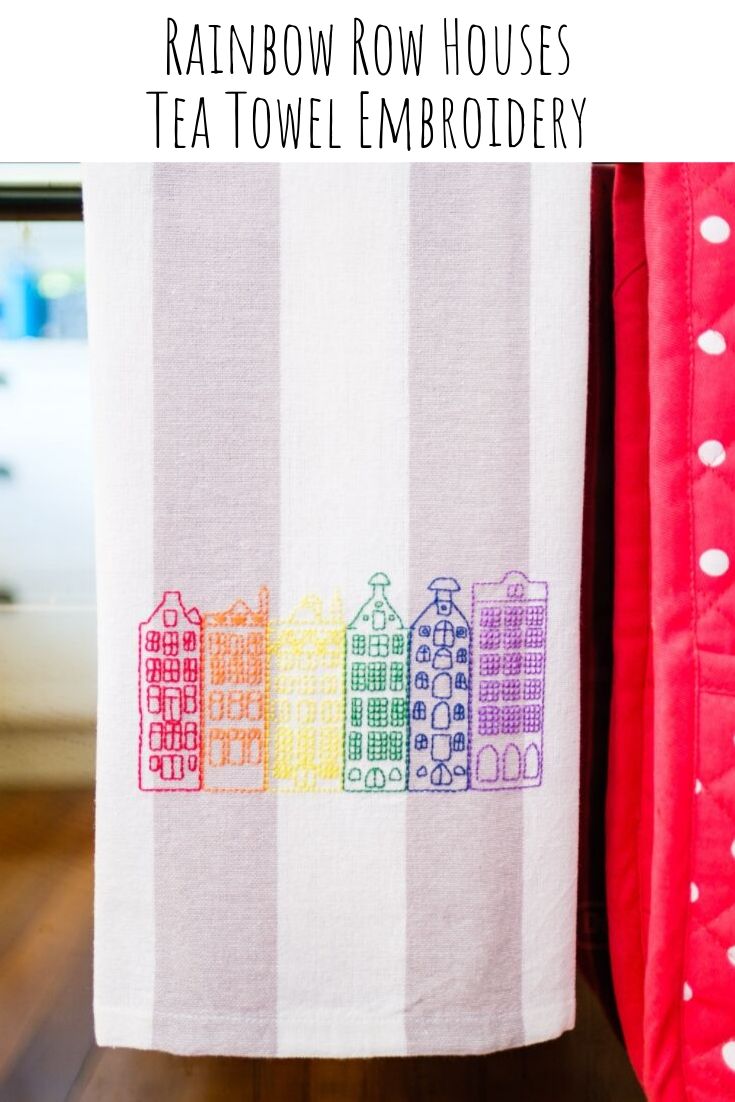 This post contains affiliate links.
Supplies:
This pattern is inspired directly by the crooked houses in Amsterdam (sometimes called the leaning houses). The houses are located along the canals and I've always been fascinated by them.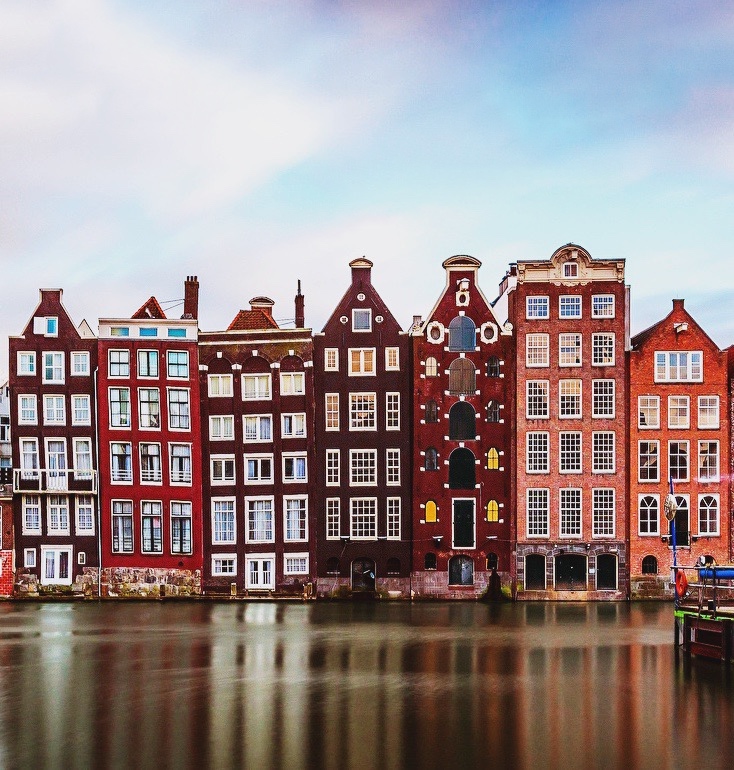 Download the PDF from the supplies list and adjust the sizing as needed. Print it out.
Place the pattern on the light box with the tea towel over it. With the light box turned on, you should be able to see the pattern clearly enough to trace it with the washable fabric pen.
I use a Q-Snap for most of my stitching and the 11×11 size is my favourite. You can, of course, use a hoop if you prefer. (If you love the idea of stitching the row houses but don't want the rainbow, it's just as easy to change it to a single colour.)
I stitched the houses in order from the left. For each house, I stitched the outline of the house first and then moved onto the windows, working from top to bottom.
You can see that my lines didn't line up exactly–I was able to straighten them as I went because of the grain of the tea towel. It wasn't intentional, but my particular tea towel ended up being pretty perfect cross stitch fabric.
When everything is stitched, run the area with the washable fabric pen under cold water. It should come out easily. I always lay my pieces out flat on top of a folded towel to dry overnight.
When the tea towel is dry, iron it from the back. The Rainbow Row Houses Tea Towel Embroidery is a functional and fun reminder of travel.