When we went to the ice sculptures in 2017, we didn't realize that it was a one-off exhibit. The ice sculptures were set up in what was essentially a giant tented freezer on George Street in Edinburgh and was a paid ticket. It was one of the listed events of that year's Christmas Market and was such a fun (and freezing!) experience. It was one of those experiences that has stayed with all of us and gets brought up in conversation on a regular basis. While I can't tell you to go there or give you links to tickets, I can share what was a fun event for us and leave you with the advice to jump on things that look interesting–there may not be another chance to experience them. Please enjoy these memories of our visit to the ice sculptures at the Edinburgh Christmas Market.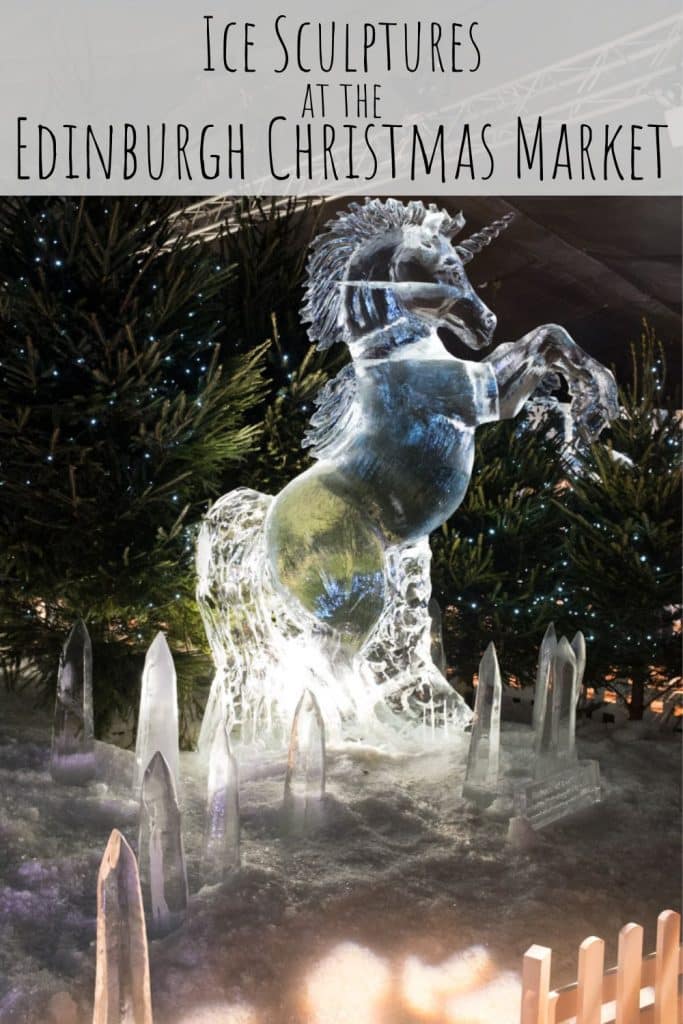 I miss Edinburgh every day and even though we didn't end up living there all that long, we packed in a lot of fun events and exploration. The ice sculpture exhibit was a new to us experience and felt extra special as the theme was simply Scotland.
It was crazy cold in there. The workers inside were given 45 minute shifts because they couldn't be in there that long. The attraction included a bar, but we didn't partake–mostly because a cold drink didn't sound appealing at all!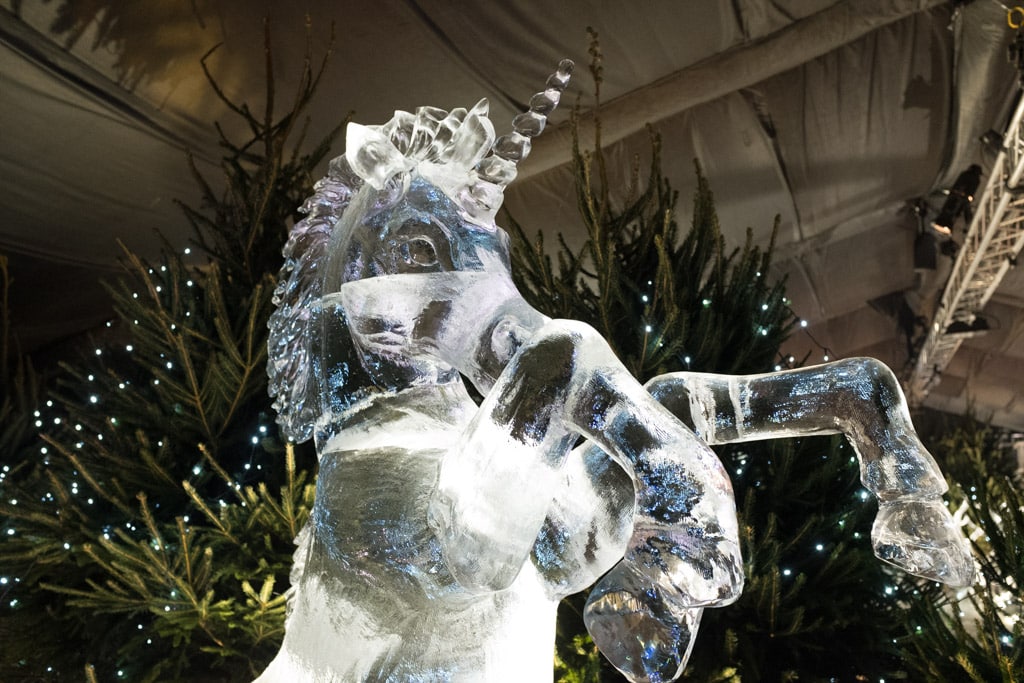 I remember that it wasn't crowded. It was one of the few paid tickets during that year's market, so that might have had something to do with it. Or it could have simply been that they limited tickets so that it was a more relaxing experience. Either way, it was certainly a respite from what had felt like a wall of people in other areas of the market.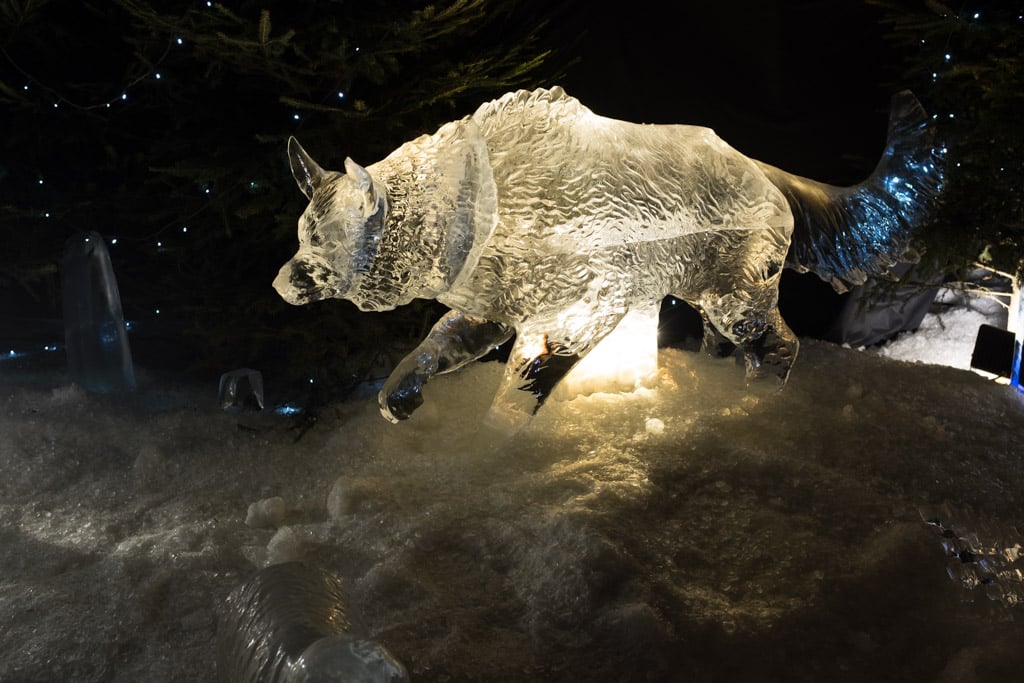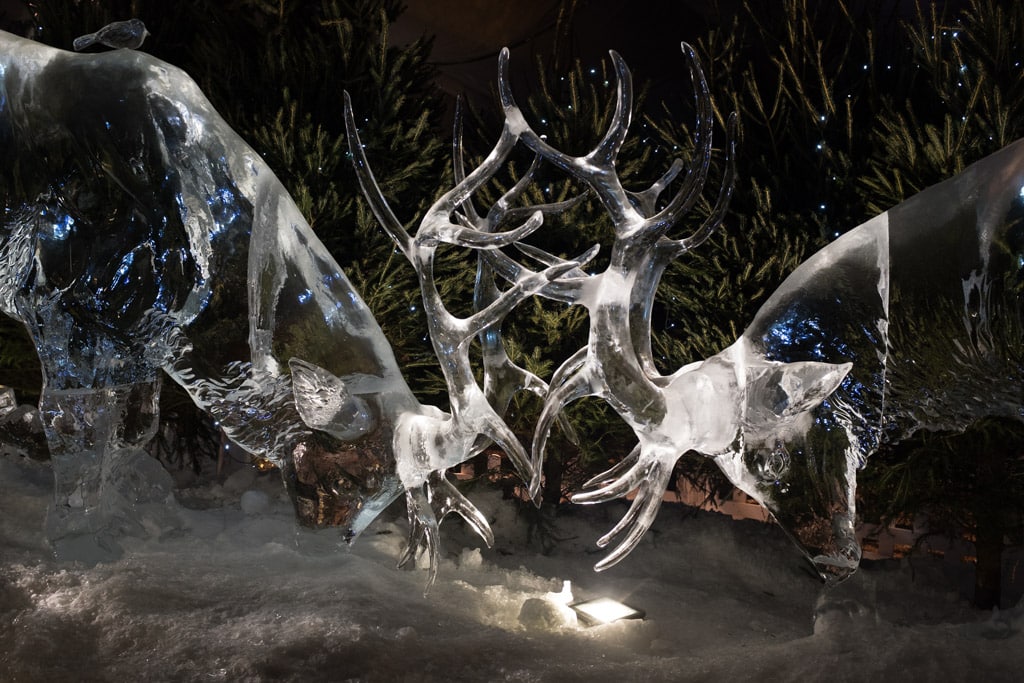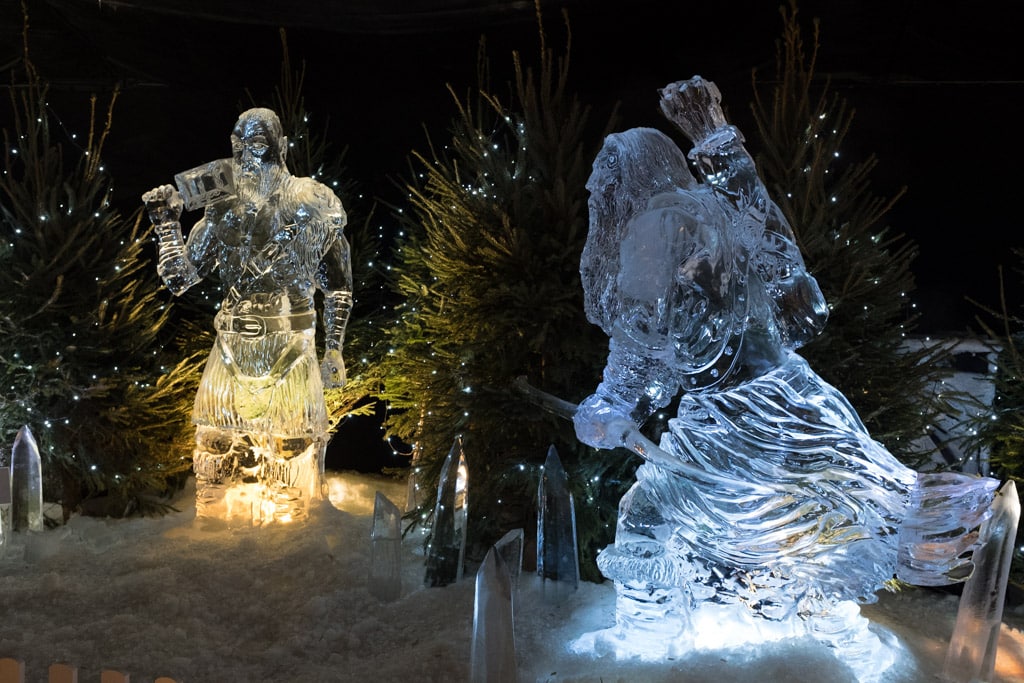 There were plenty of photo opportunities and we cycled through the girls with each one. They remain favorite pictures of ours.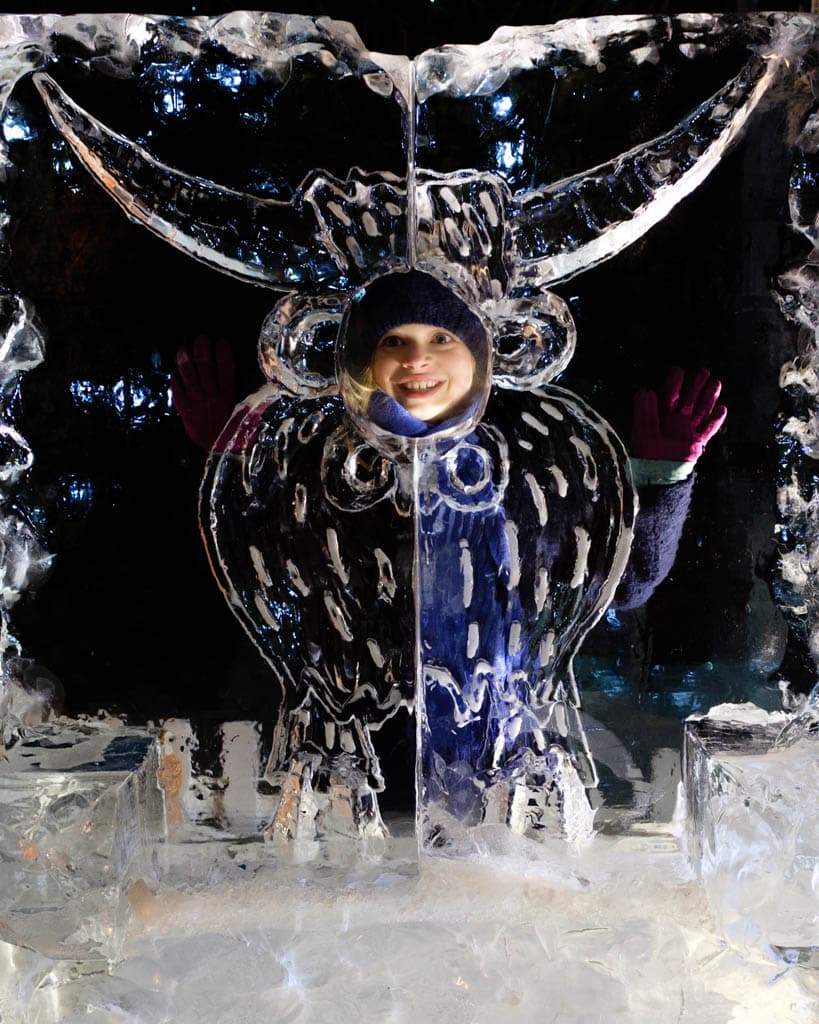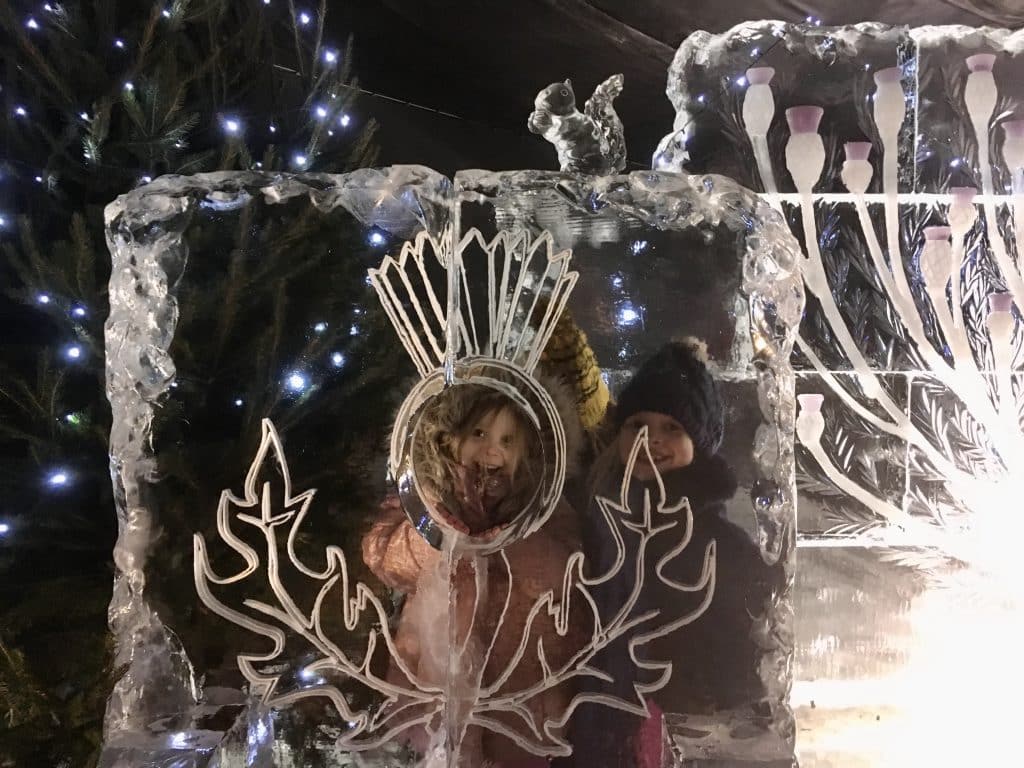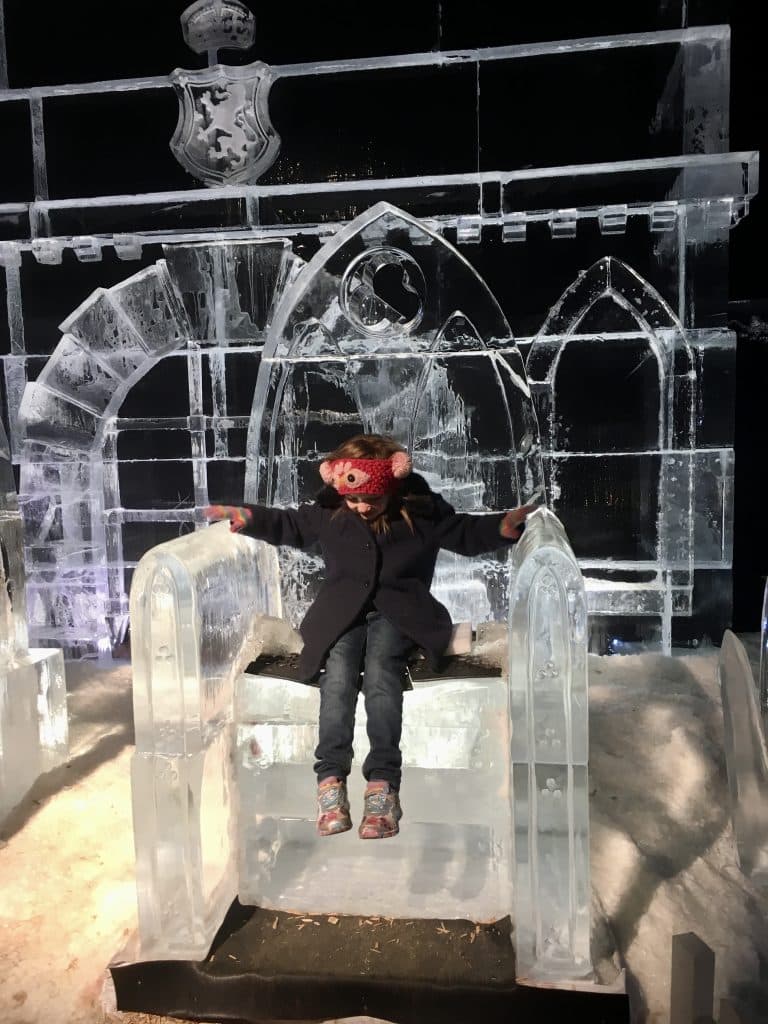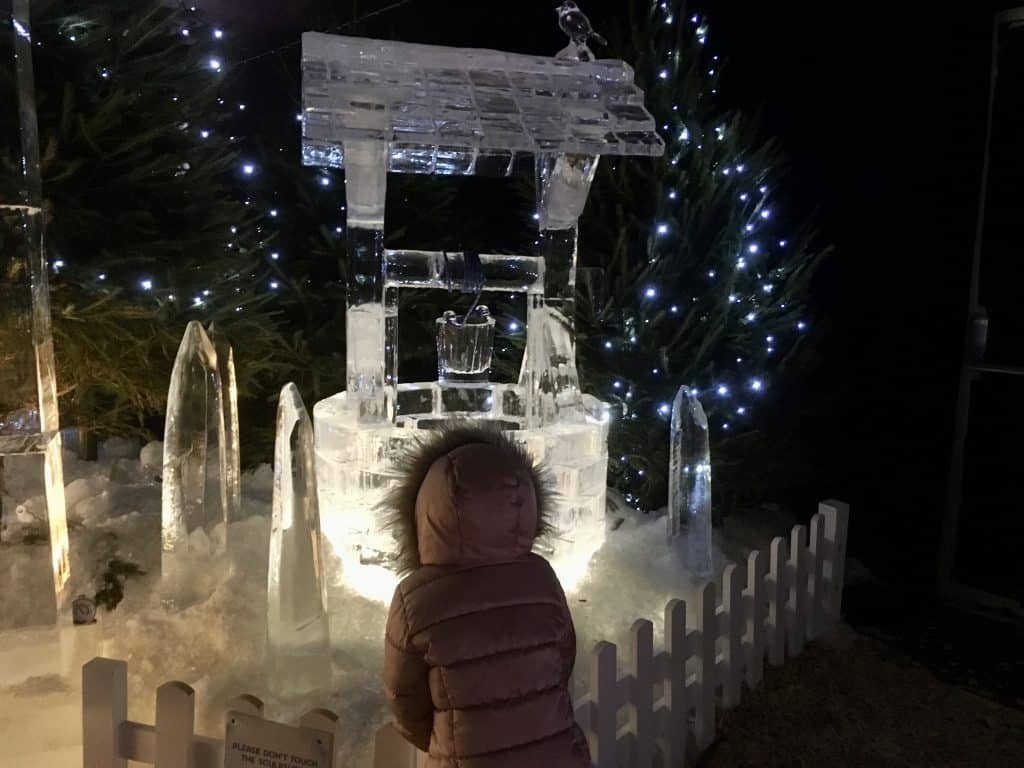 It was a lot of fun to place all the sculptures in the context of Scotland. Scottish symbols, mythical creatures, real people and landmarks…the exhibit was full of Scotland pride and we loved every second of it.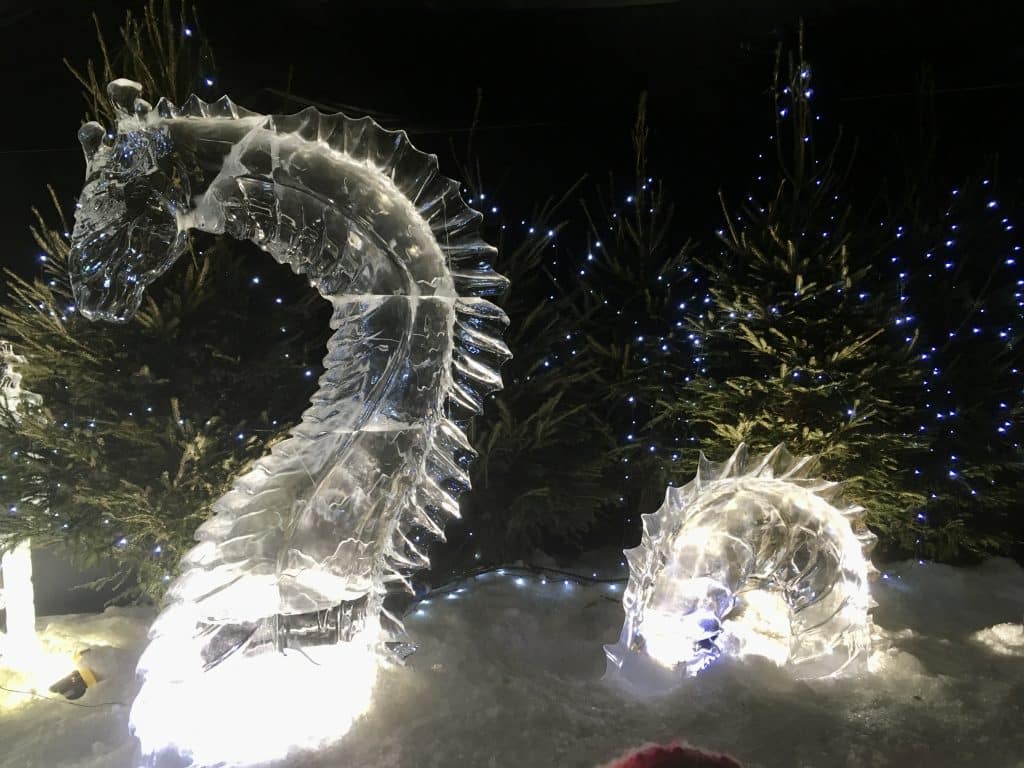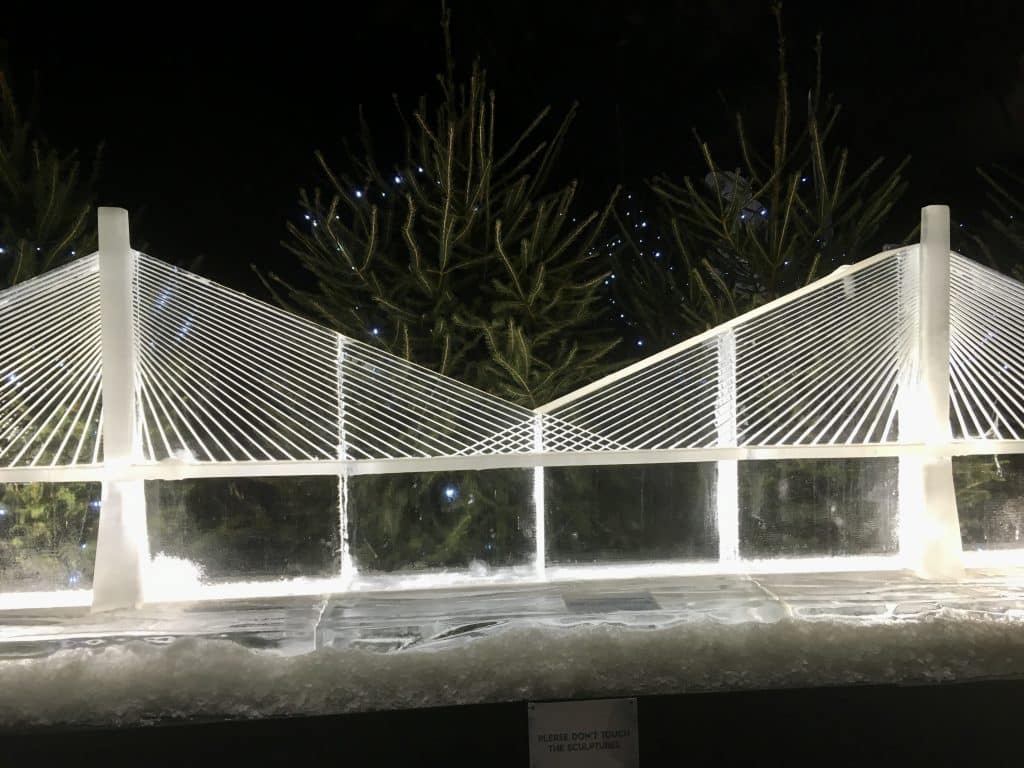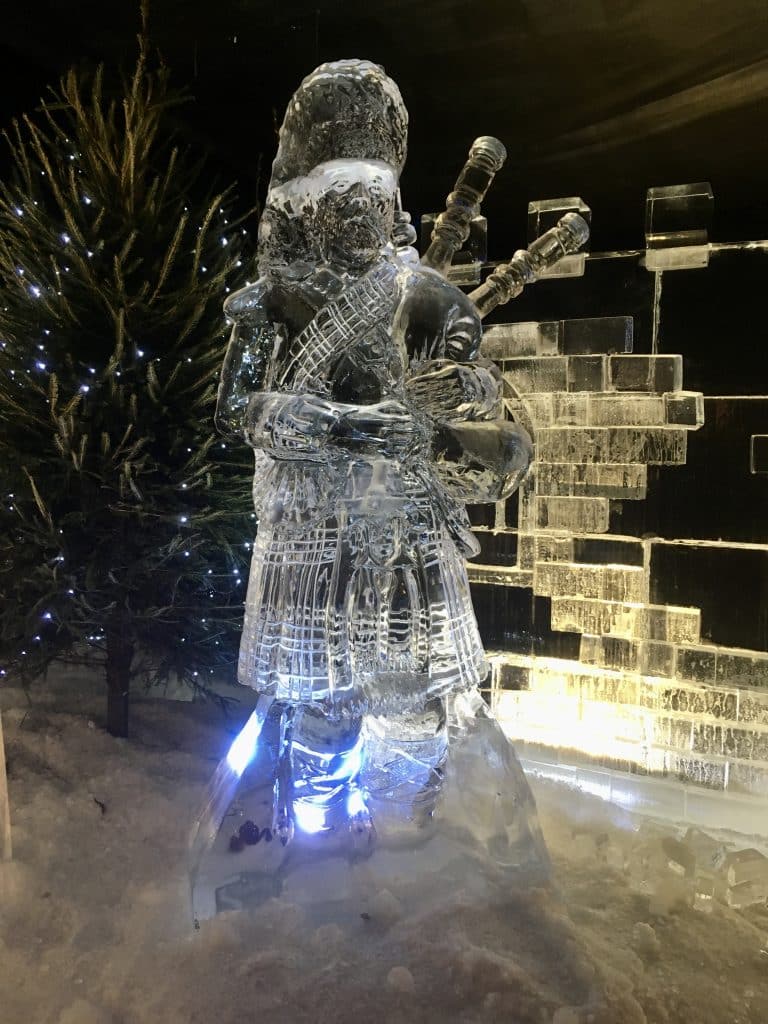 We were fairly new to Edinburgh at the time with no inkling that our time was going to be super short. We were very much feeling Scotland pride and so lucky to be there.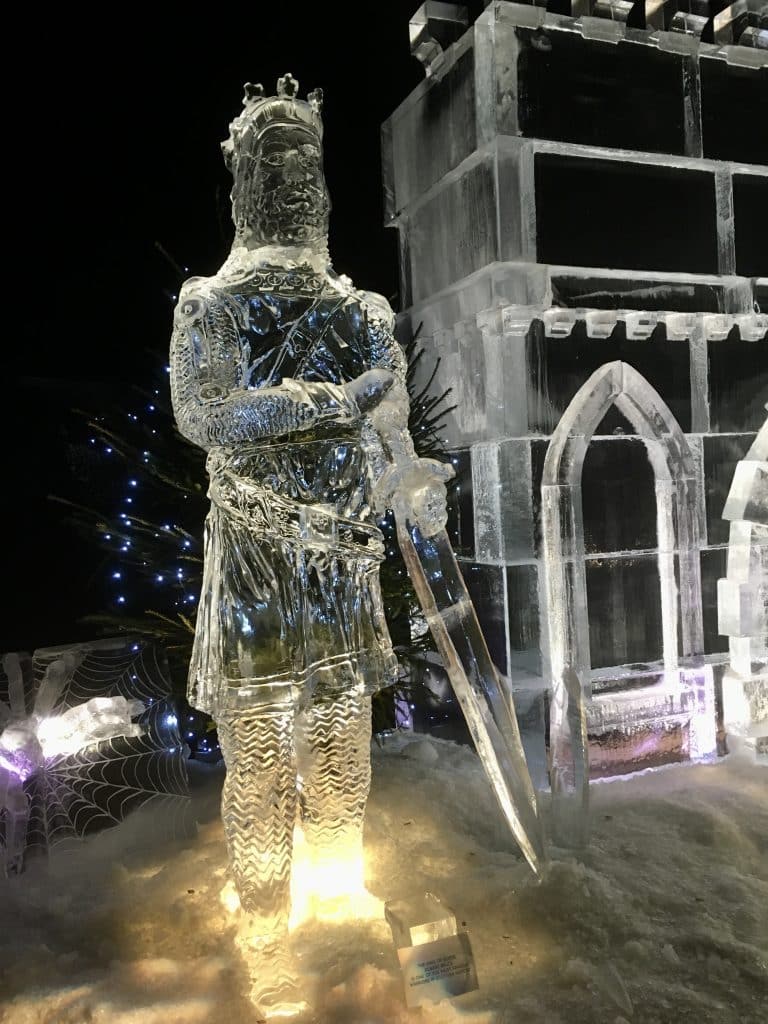 The ice sculptures were replaced the following year with a silent disco thing that we didn't go to (we were so disappointed). We absolutely would have gone back to the ice sculptures, whatever the theme was, but it wasn't to be. The cost of the tickets had us debating whether to go, but I'm so glad we did. It was such a unique (to us) experience and I still get the warm fuzzies looking at freezing cold photos.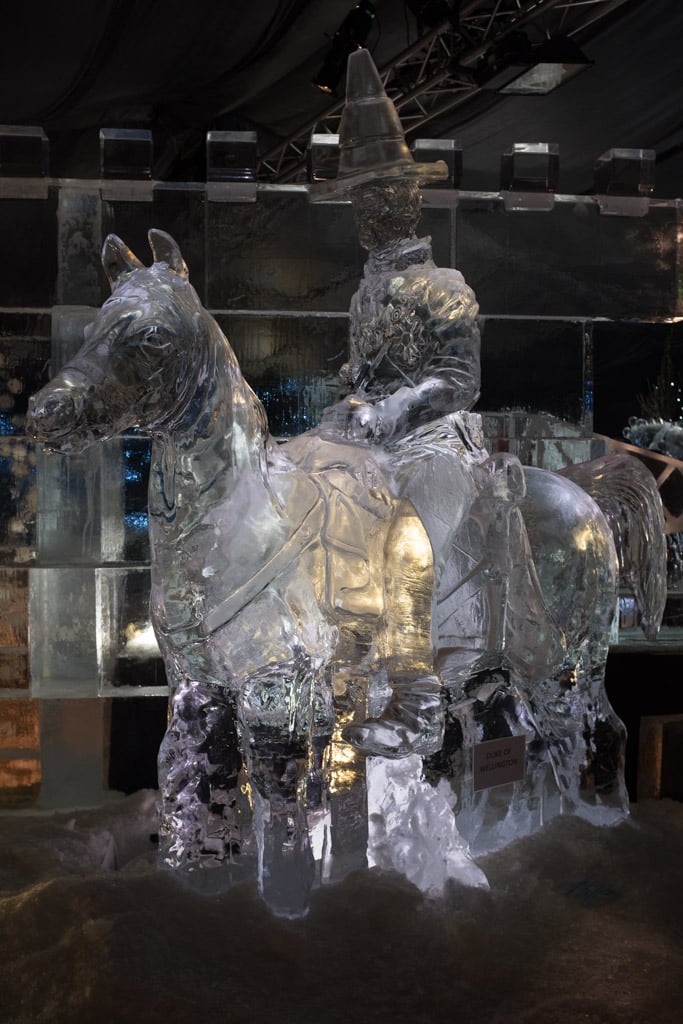 I hope you enjoyed this trip down memory lane with me. Life is still super weird for us with travel so it's fun, if a little bittersweet, to look back on these memories we've made.
The tickets to see the Edinburgh ice sculptures may have cost, but there are plenty of free things to do in Edinburgh to balance it out.