I love warm cocktails. If there's a warm cocktail on offer, especially in the fall or winter, that's what I'll get. Aside from warm cocktails, apple cider is among my favorite drinks ever–I look forward to it all year. I've combined my love of apple cider and warm cocktails with this super easy Caramel Apple Cider Hot Toddy. Imagine a crisp fall evening while you curl up under a blanket with this tasty drink! It's comfort in a mug and so easy to make that it will quickly become a seasonal favorite.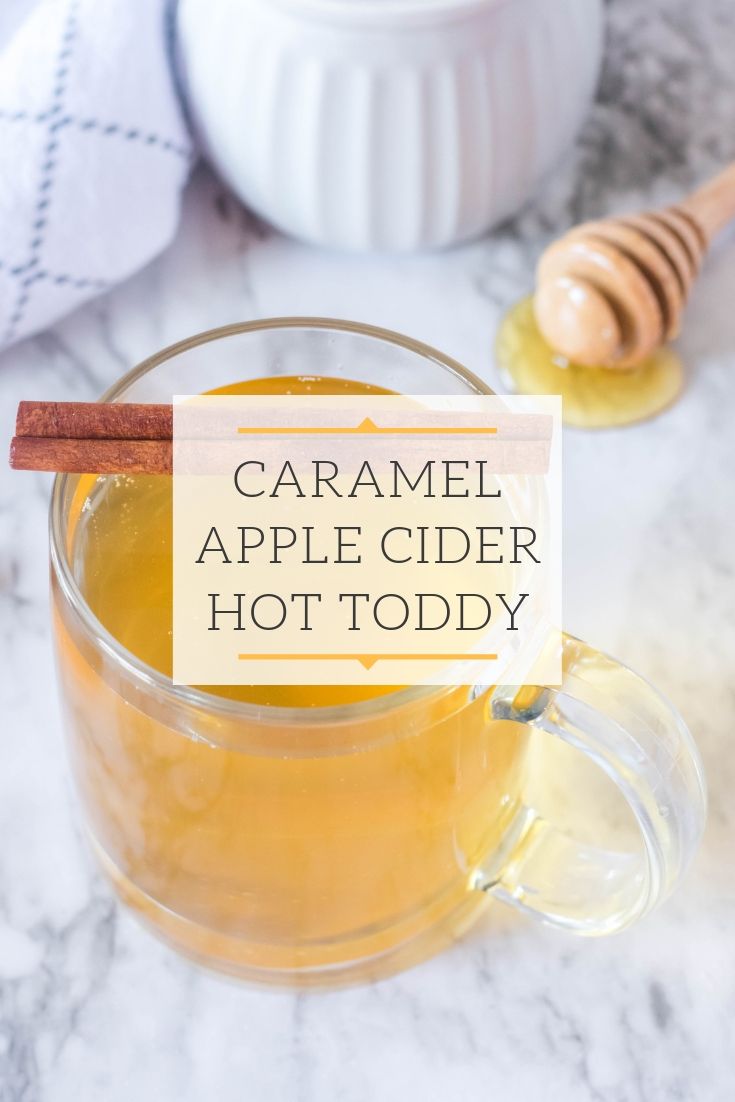 Ingredients:
8 oz. warm apple cider

1 cinnamon stick

1 oz. caramel vodka

1 tsp honey
Serving: 1 drink
Directions:
In a small sauce pan, warm the apple cider with the cinnamon stick. You can also just warm the cider in the microwave if you prefer.
Next, add the honey into the bottom of your glass.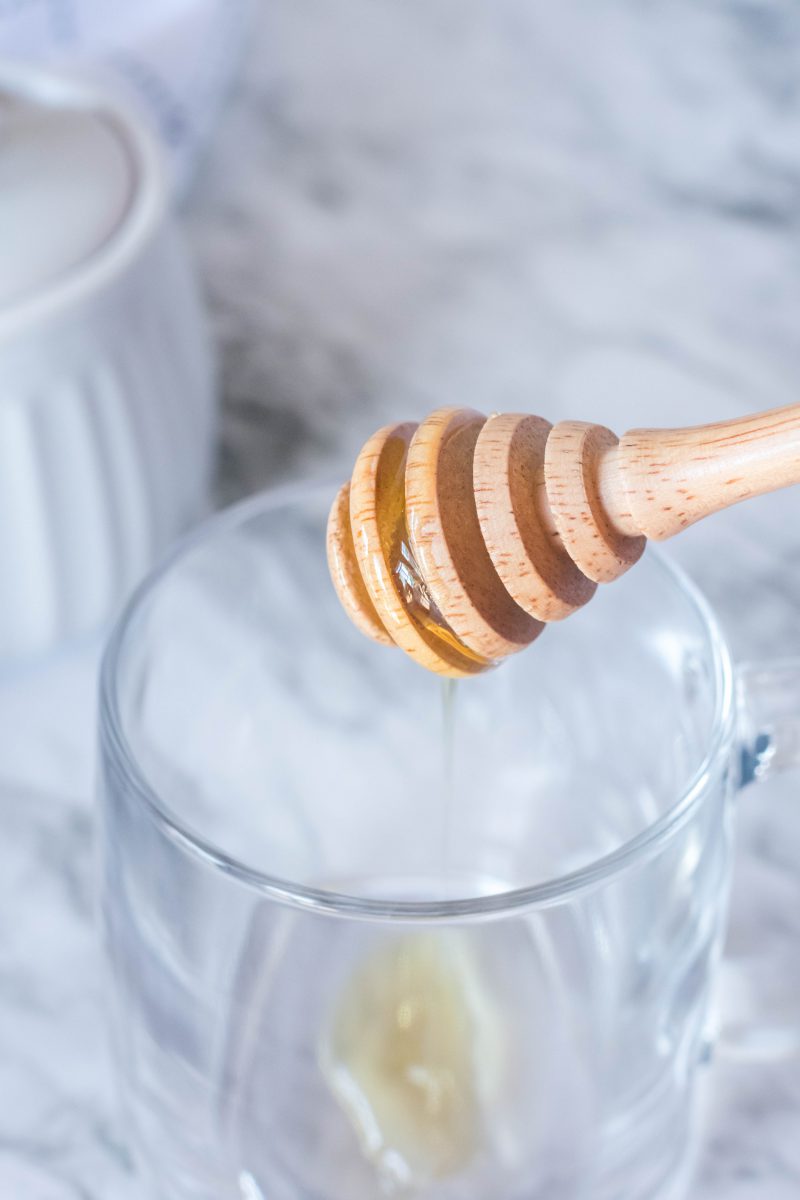 Add in the warm cider and mix well. Lastly, add in the vodka and give a quick stir.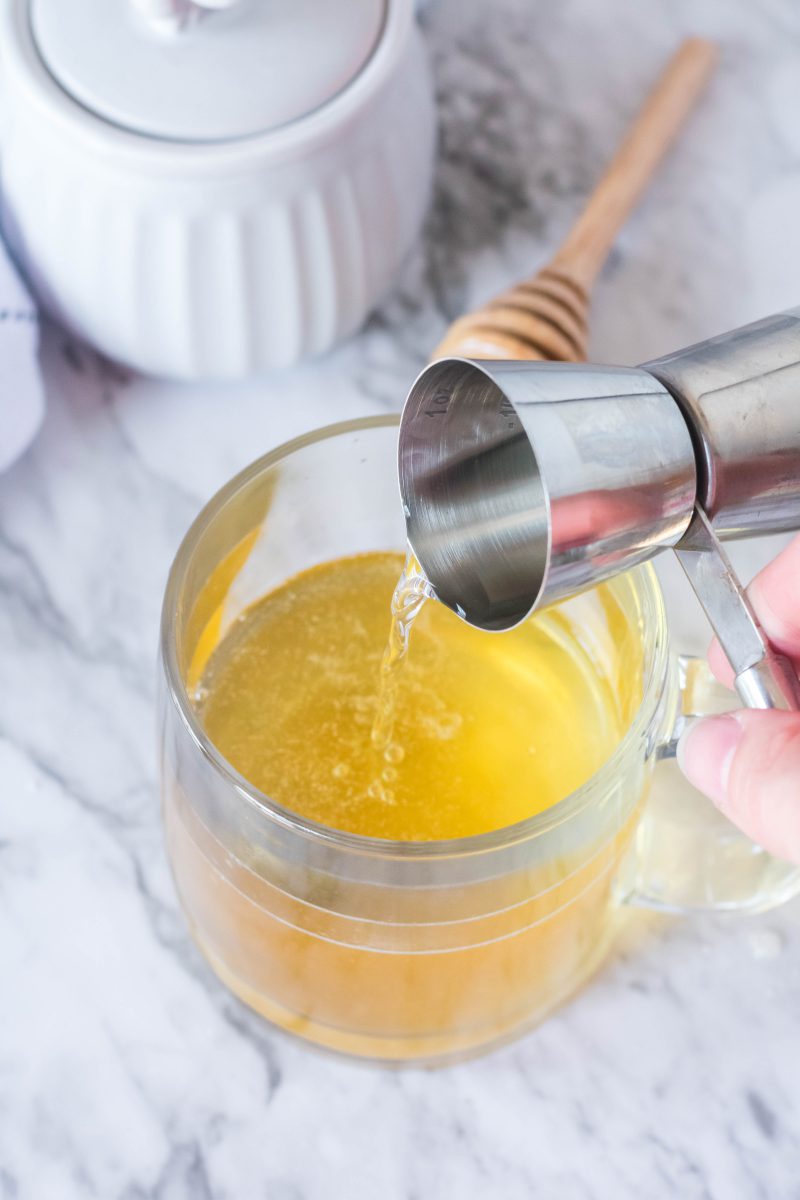 This post contains affiliate links.
Garnish with a cinnamon stick and enjoy! Quick tip–I often stir it with the same cinnamon stick I use to garnish (because let's face it–if I'm making this for me, the garnish isn't going to be my top priority!). I let the cinnamon stick soak in the drink as well (almost like a tea bag), but that is totally optional. Also, if you don't want to make it alcoholic, try a caramel syrup that's used for coffee! Just make sure to put in just a splash at a time because it will be sweeter.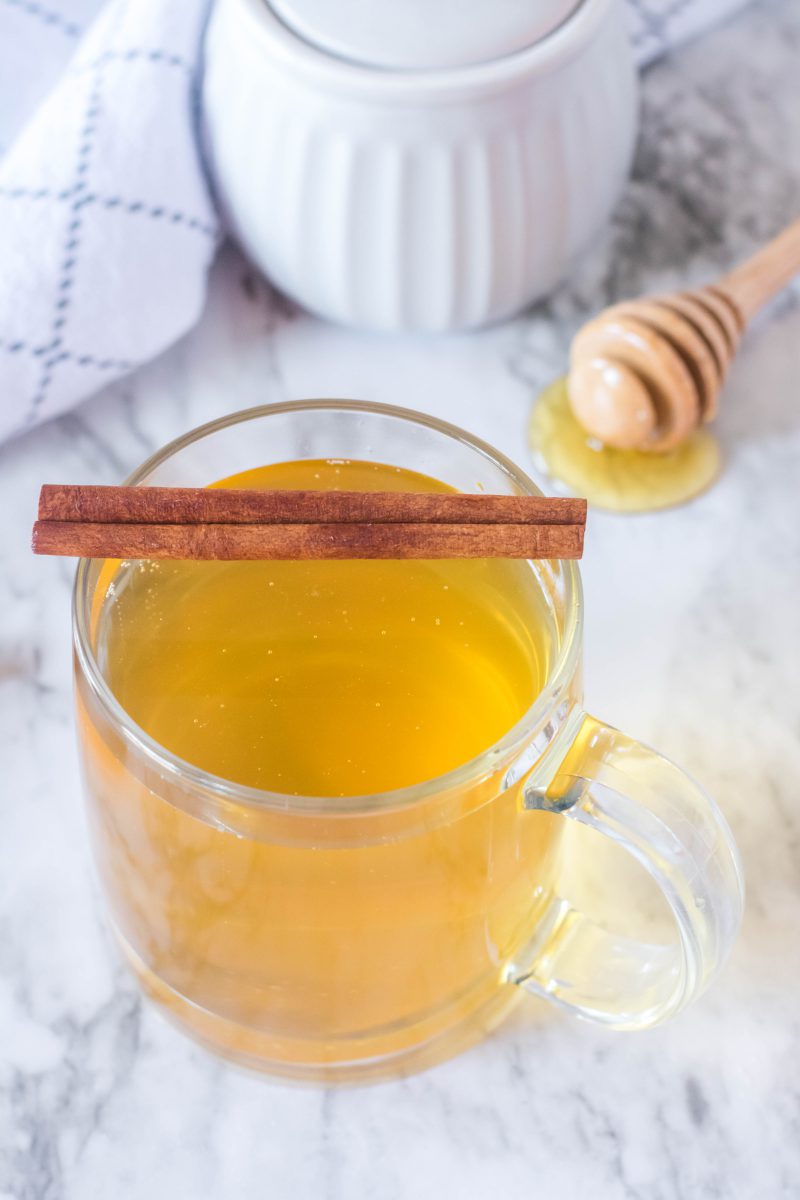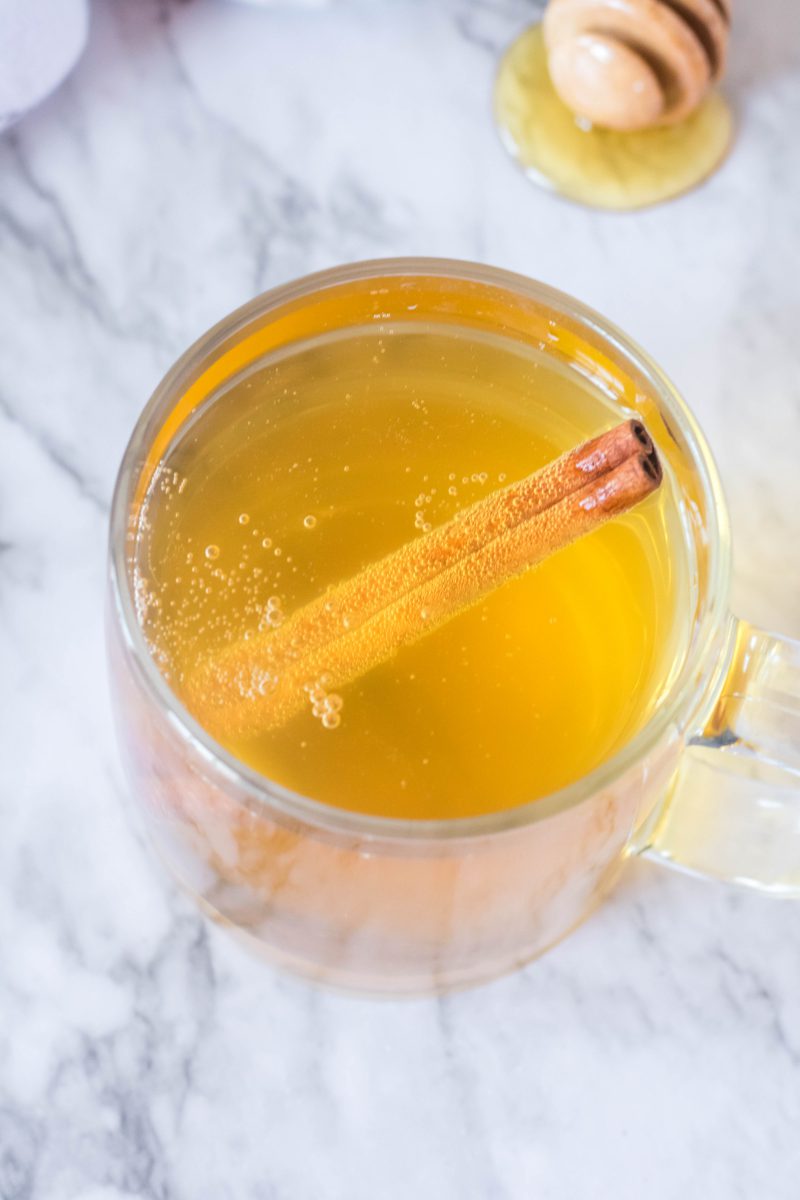 I love sipping on my Caramel Apple Cider Hot Toddy while tucked under a blanket and stitching the evening away. Fall comfort indeed!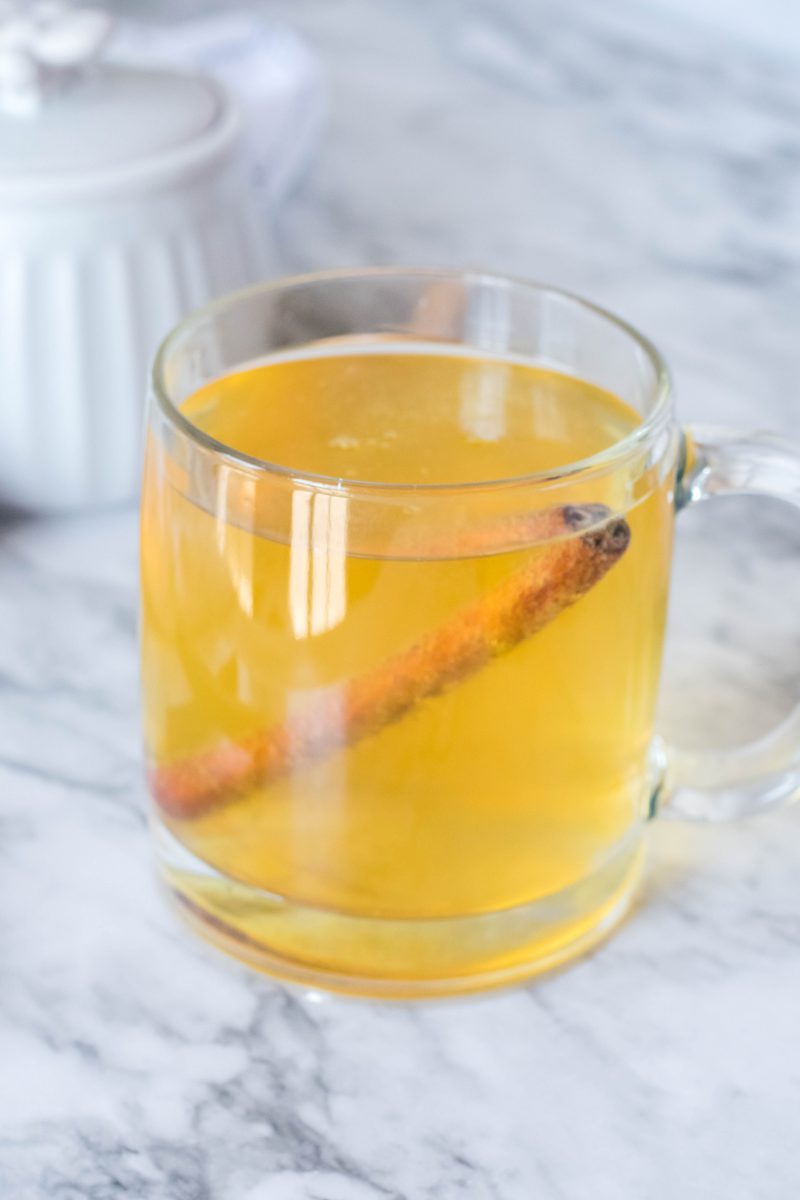 Want to try a variation on this drink? Try my Spiked Winter Cider that was inspired by autumn in Edinburgh!