If you're looking for a refreshing summer drink that's a bit out of the ordinary, this pomegranate rose iced tea is what you're after. I'm always looking for more uses for pomegranates–I love the flavor but often find myself making the same things with them over and over. This drink is a wonderful companion to a summer's afternoon and a good book or as an option for a summer gathering.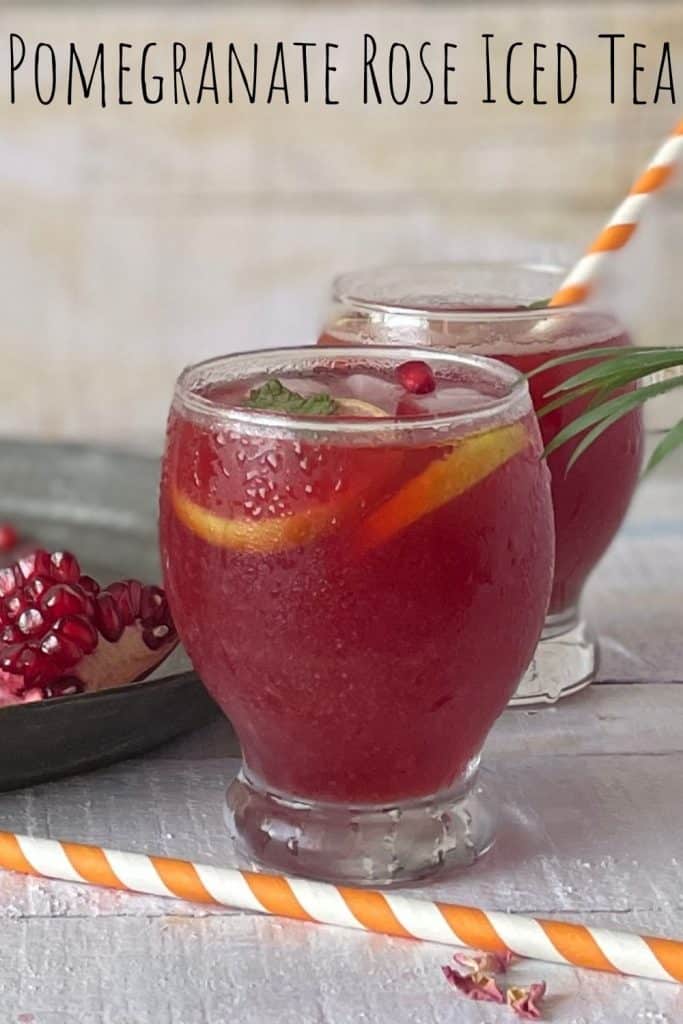 Ingredients:
1 whole pomegranate, juiced
½ lemon, juiced
2 tea bags
10-12 mint leaves
2-3 cups water
10-12 dried rose petals
4 tbsp sugar
Lemon slices, rose petals, and mint leaves for garnish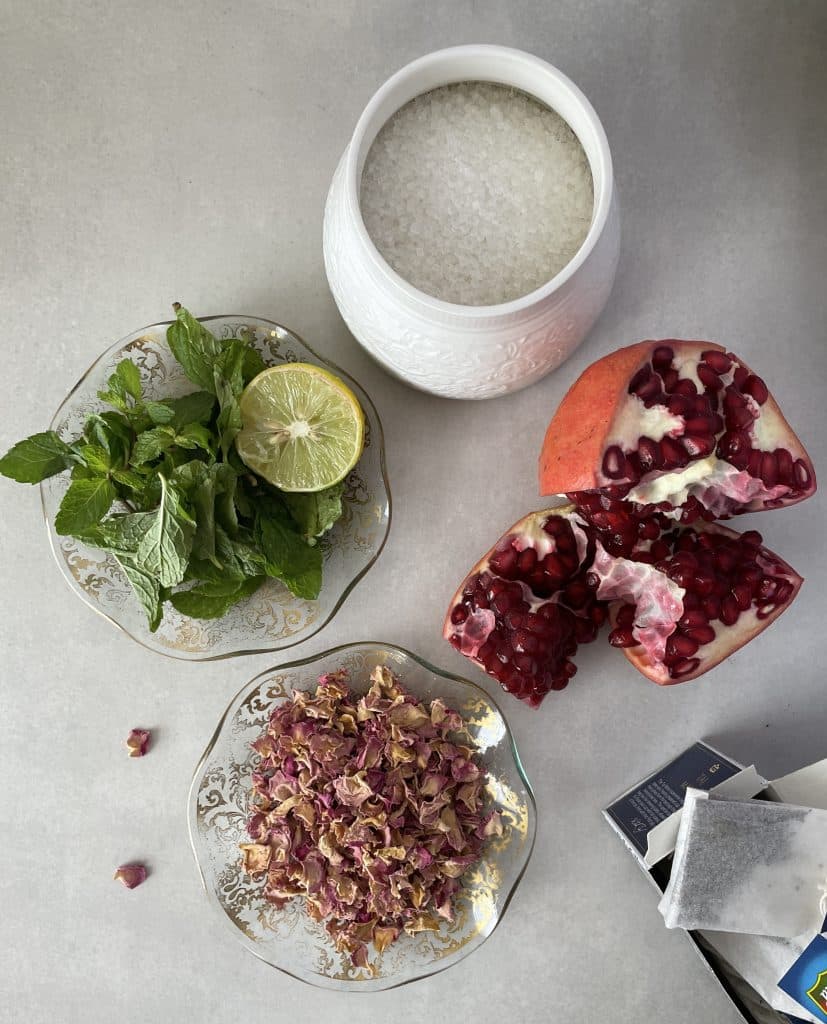 Instructions:
Juice one pomegranate and strain it to separate the solids away.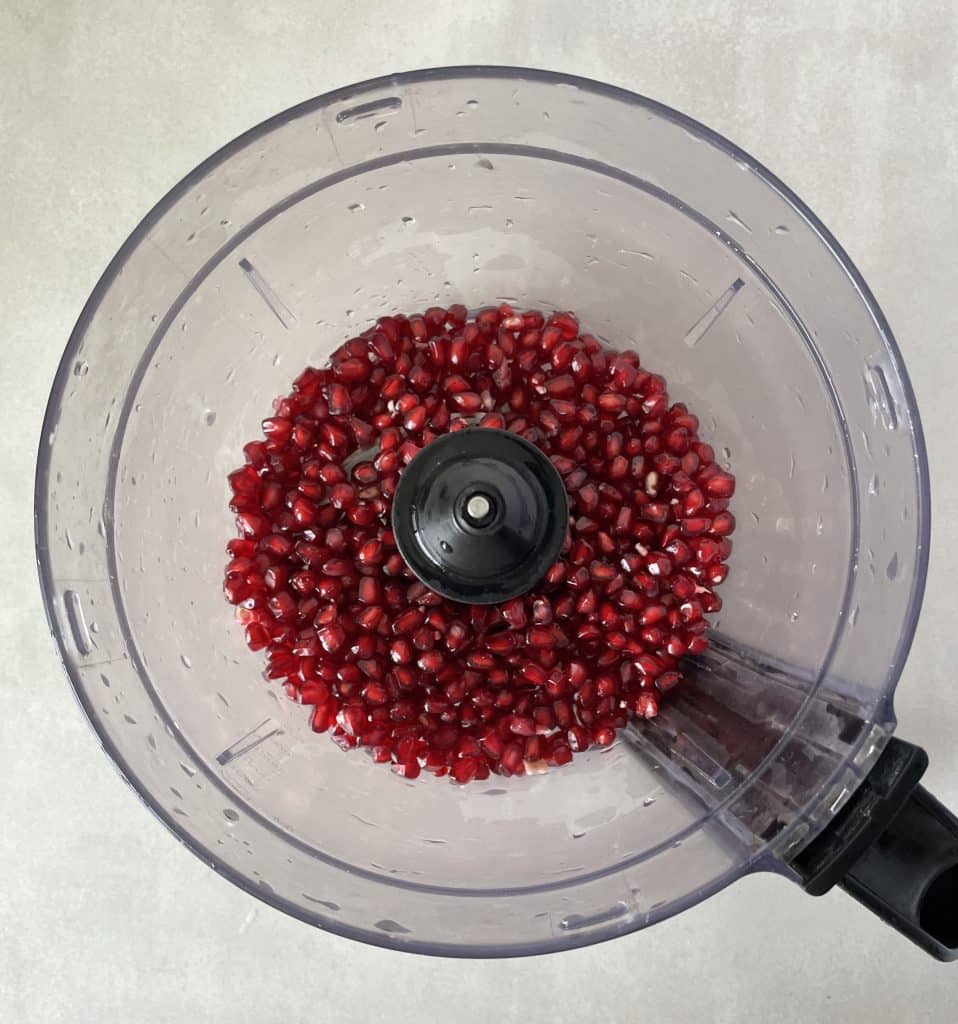 In a small pot, combine the pomegranate juice, lemon juice and sugar and let it cook on low heat until the sugar is completely dissolved.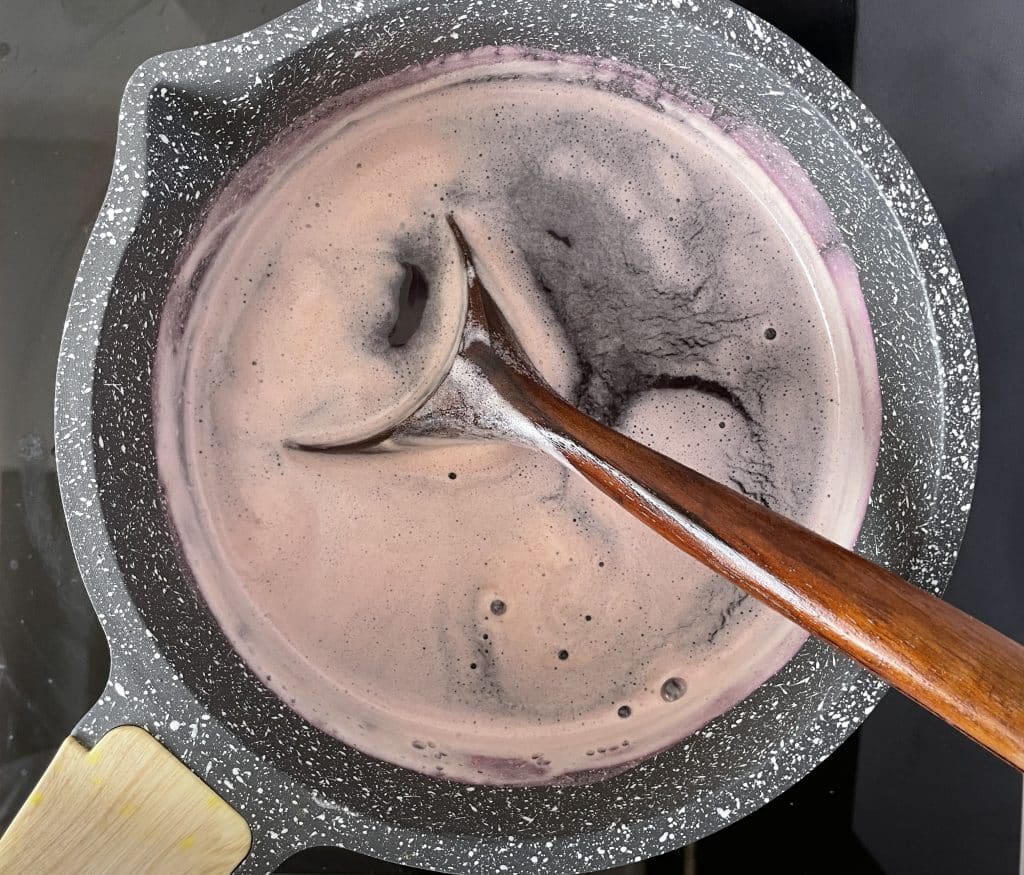 In another pot, combine water, tea bags, mint leaves, and rose petals and let it come to a boil.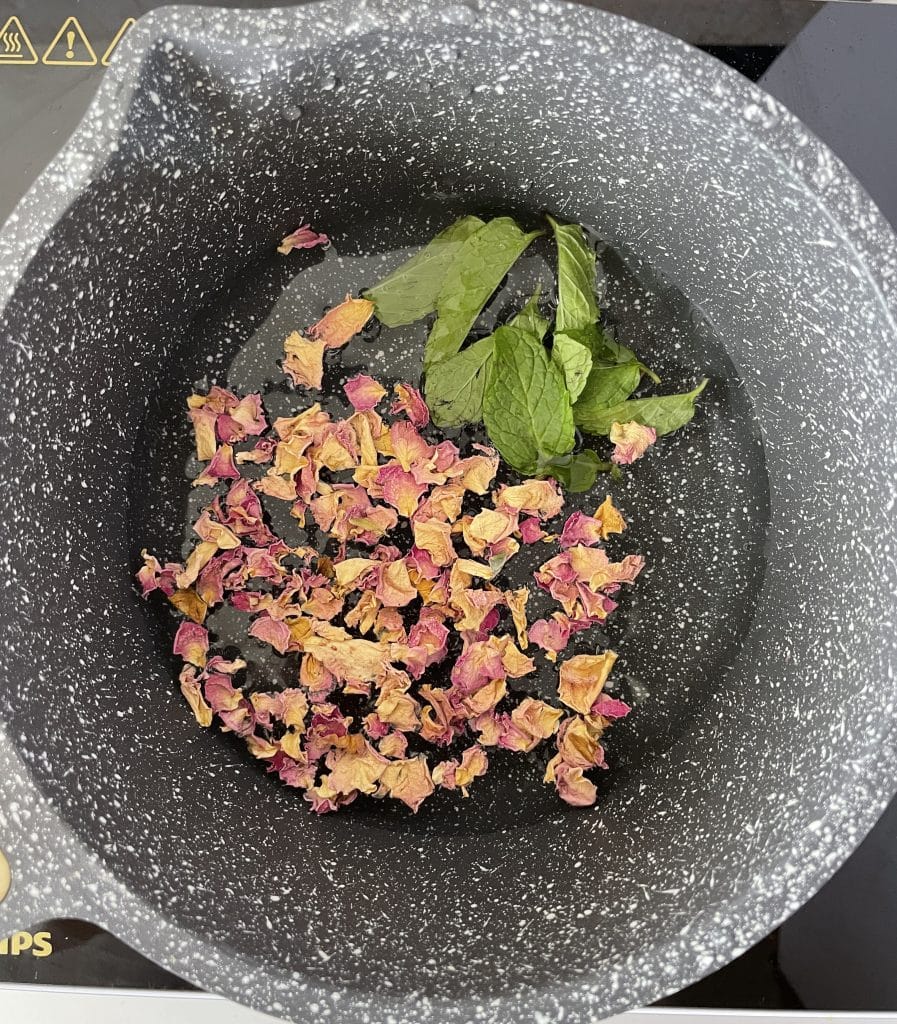 Strain the mixture and allow it to cool down completely.
Combine all these together and pour in individual serving glasses. Top with lemon slices, mint leaves, and rose petals to garnish.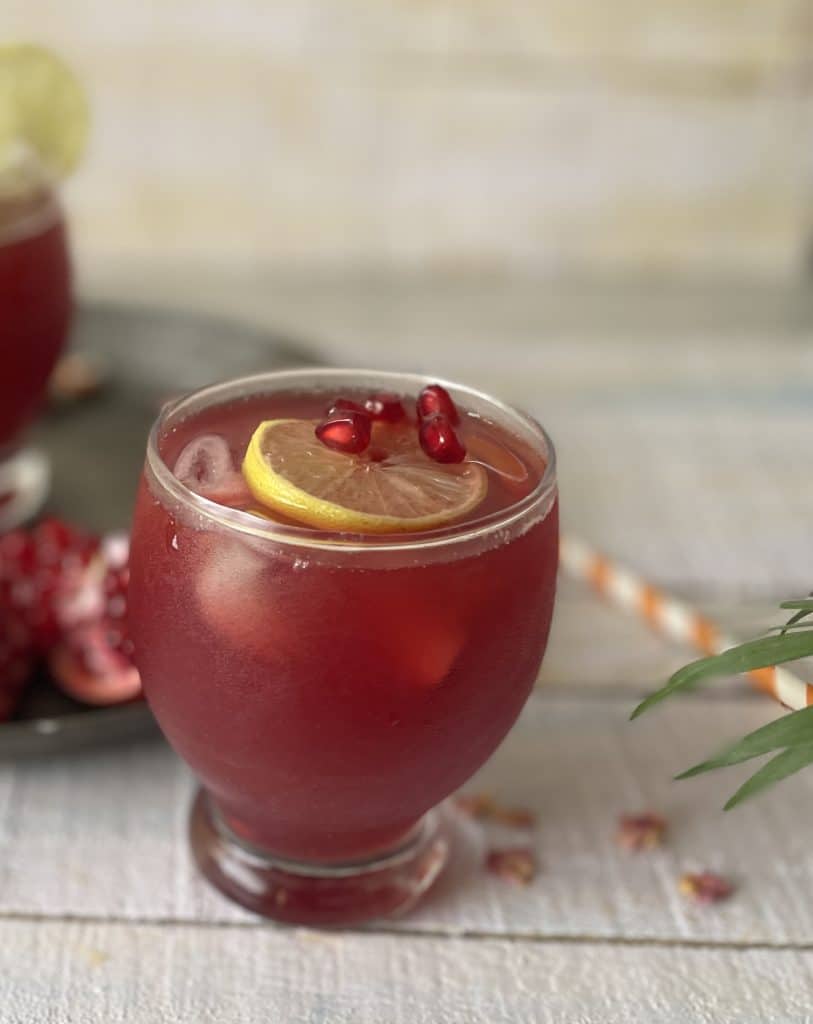 This pomegranate rose iced tea is so easy to make that I'm having a hard time getting enough words in for that dreaded SEO we need these days. Drink it as it is or turn it into a cocktail with a splash of vodka. Honestly, the hardest part of this drink is juicing the pomegranate. If you really want to cheat, try finding pomegranate juice that doesn't have added sugar and use that.
Try some more easy pomegranate recipes with this pomegranate vinaigrette!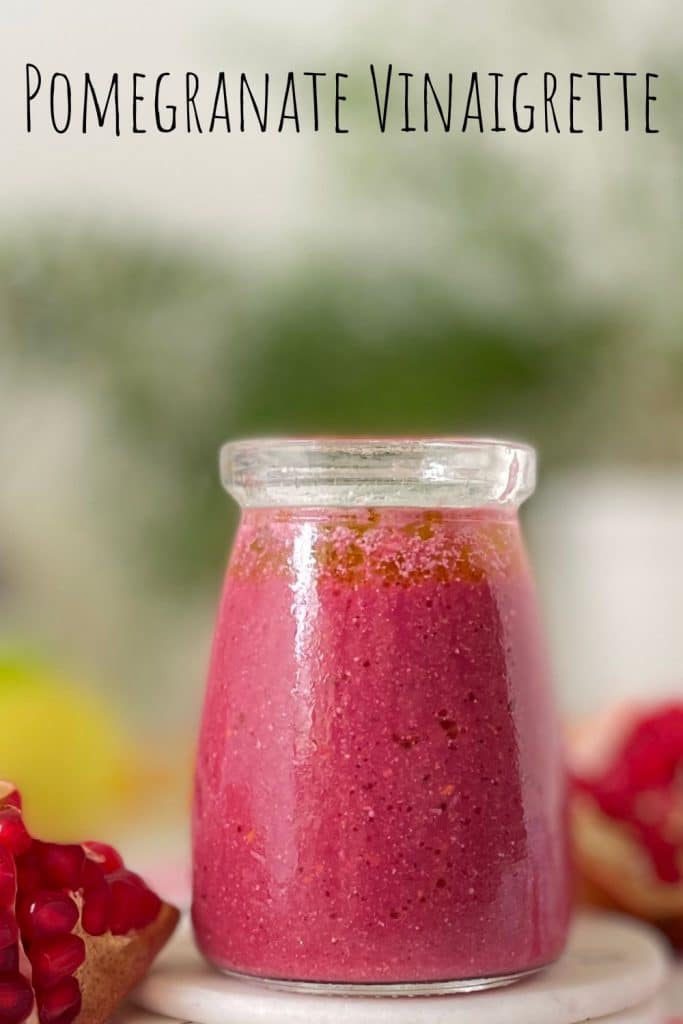 Or go full on cocktail with a pomegranate moscow mule.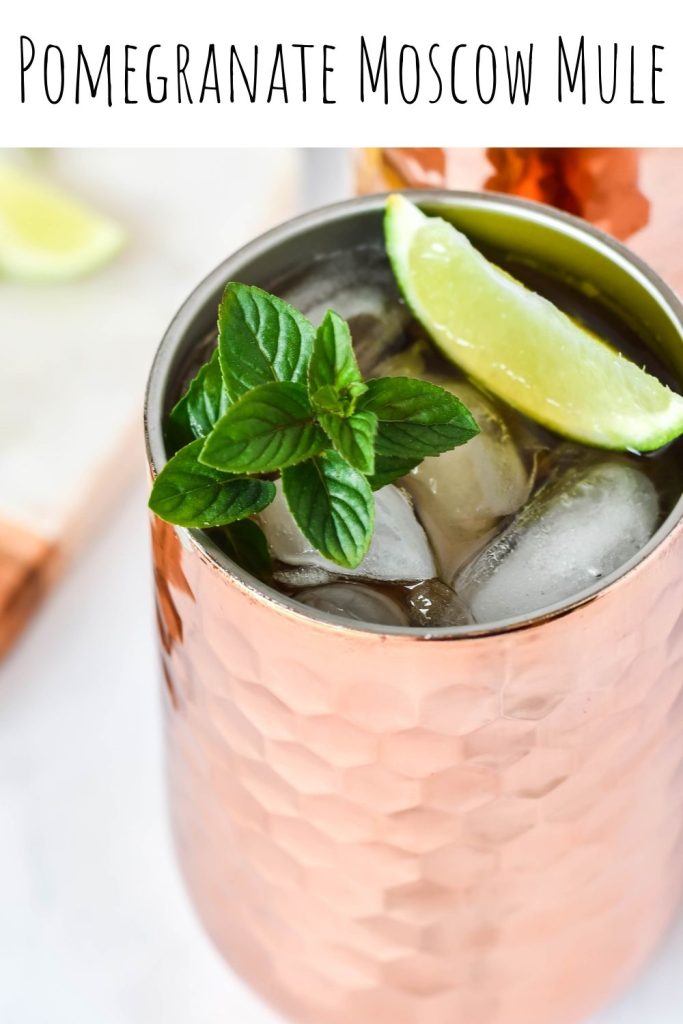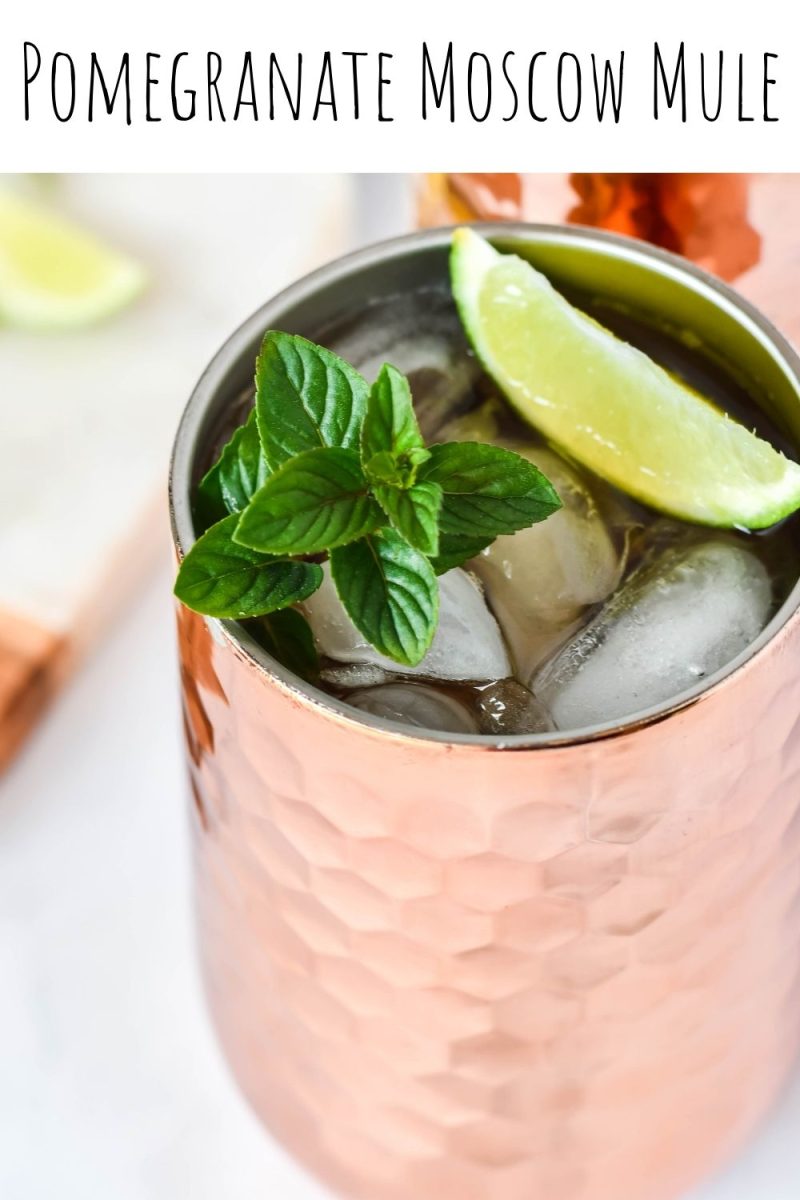 If you want something tasty to eat with your pomegranate rose iced tea, try this Egyptian Barley Salad that features juicy pops of pomegranate.