Ever since my visit to western Montana and getting to visit some working ranches, I've had daydreams of the cowboy life. Which American hasn't at some point?? We grew up with cowboys. It's easy to think of cowboys and the wild west life as something long gone, but there are still many ways to experience it. From working ranches to ghost towns, trail rides to cowboy museums, this wild west inspired travel bucket list printable will give you inspiration and ideas on how to experience that cowboy life–at least for a short while.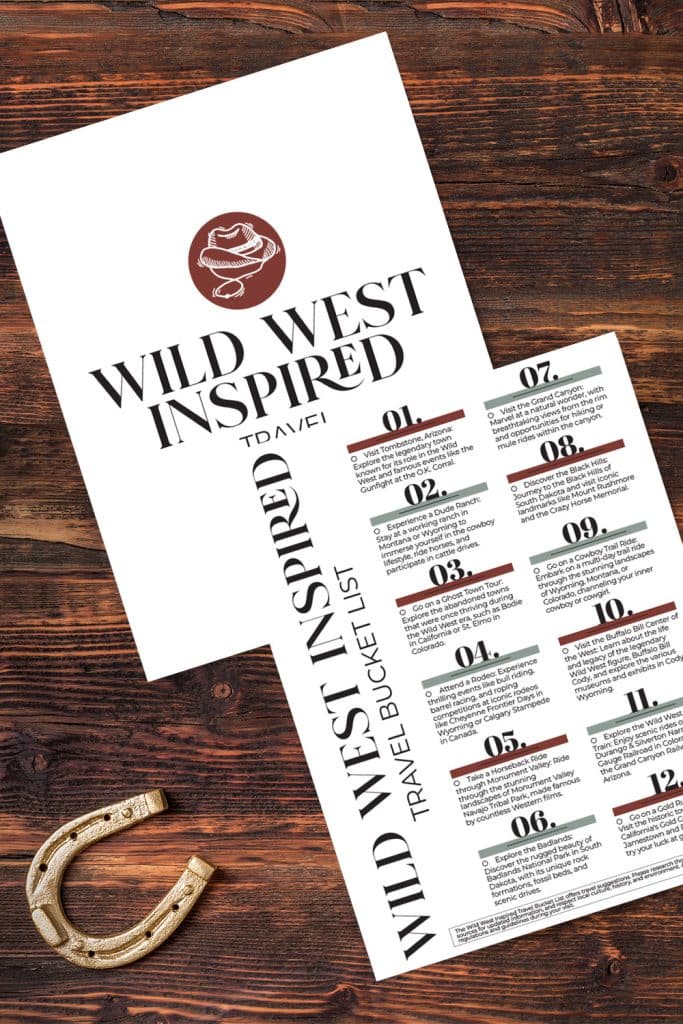 The Wild West was an integral part of the States' history and development. It's often romanticized today, but is very real history. The Wild West period started after the Civil War ended and the push that people felt to head west is often referred to as manifest destiny. Communities were created and defended, land was claimed and used, and states were eventually formed. It definitely wasn't always pretty–there are a lot of ugly truths to the western expansion, but it remains an important part of American history. The States wouldn't exist as it is today without the Wild West and it's worth learning about.
This printable is a checklist for places where you can experience and learn about the Wild West way of life. They are scattered across the western side of the United States, so it's a great idea to pair it with some road trips. Click on the image below and save the PDF to your computer.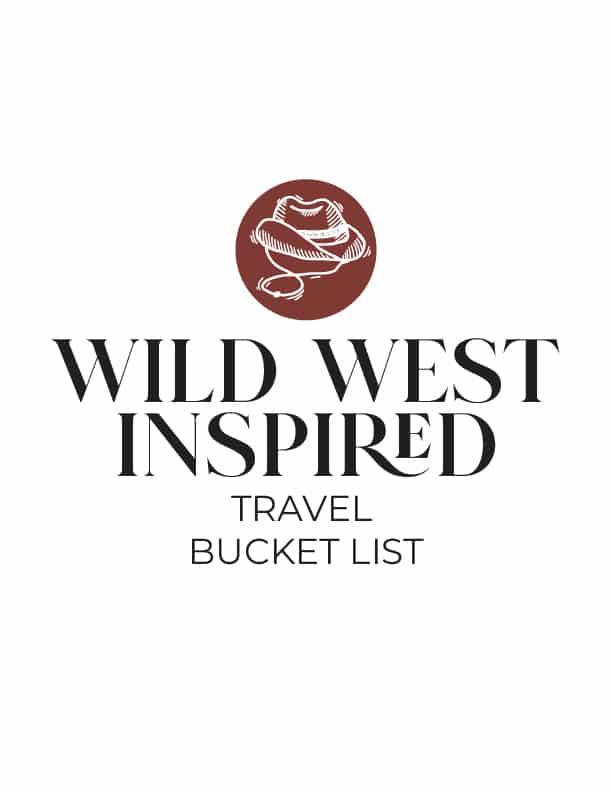 Put on your cowboy hat and immerse yourself in this important part of American history. This wild west inspired travel bucket list printable will guide you on where to learn about manifest destiny, the realities of life at that time, and how cowboys continue to live today.