There is nothing better than the all-American road trip. Like many Americans, I grew up with them. I spent my summers with my grandparents and they took me all over the south–I loved settling into their van and see where our next adventure would be. My grandmother would pack sandwiches and we'd eat at the classic rest area picnic tables and stay at motels that had a swimming pool. As an adult, I love to drive and am always looking for new road trips to take. Today I'm offering up a printable of the best road trips to take in all 50 states.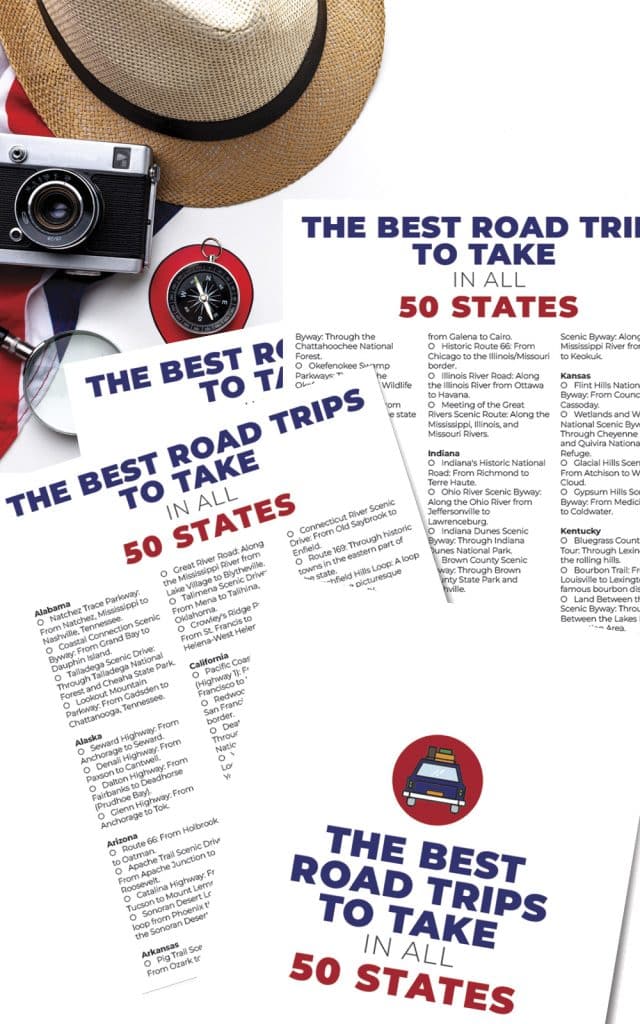 When it's possible, I'm a massive fan of taking a road trip instead of flying. You can be your own boss–if you see something interesting coming up, you can totally pull off and check it out. It's also fairly easy to plan a road trip on a budget. Pack your own food and drinks, do some pre-planning (something I'm not great at–I drive everyone crazy because I often don't have much of a plan at all!).
Anyway, I know you're actually here for the printable. It's pretty hefty seven pages, but click on the image and the PDF will come up. You can download it and use it as inspiration and a checklist! It obviously includes the classic of classics–Route 66. And if you're looking for seasonal specific roadtrips, check out these American fall road trips!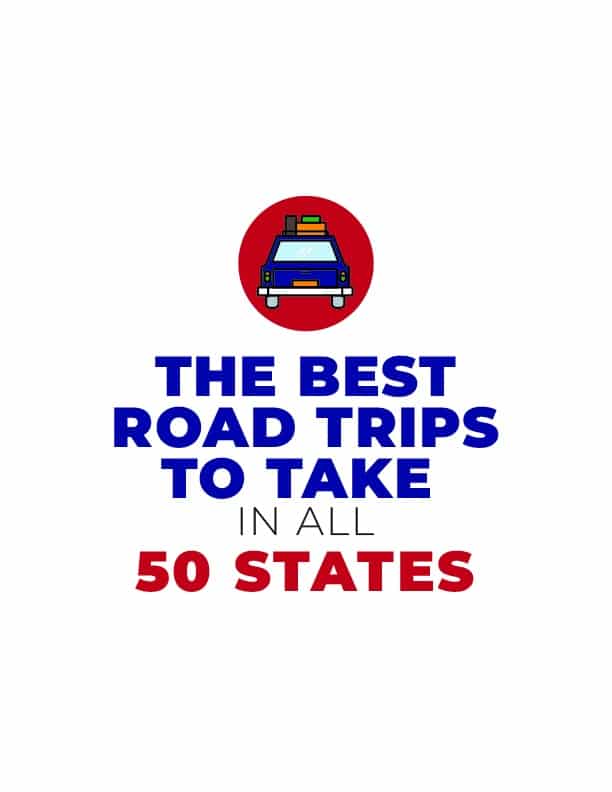 Some of these road trips are obviously much longer than others (I like long ones!). Plan accordingly and have a great time! I can't imagine an American summer without taking at least one road trip–I've really missed them when I've been in places where it wasn't really possible. I think maybe I feel my own road trip coming on! Now just to decide where…with these best road trips to take in all 50 states, there's no shortage of ideas!