Moving back to the States after being overseas has reminded me just how many options we have for food here–think of the salad dressing aisle in your supermarket! It's crazy. We make salads at home often, but have been having a difficult time finding a dressing we're all happy with. I had forgotten how easy it can be to make tasty dressings at home– especially when all the ingredients are at our fingertips again. This super easy pomegranate vinaigrette is a family favorite. The pomegranate flavor comes from juice, so there's no fumbling with the fruit, either.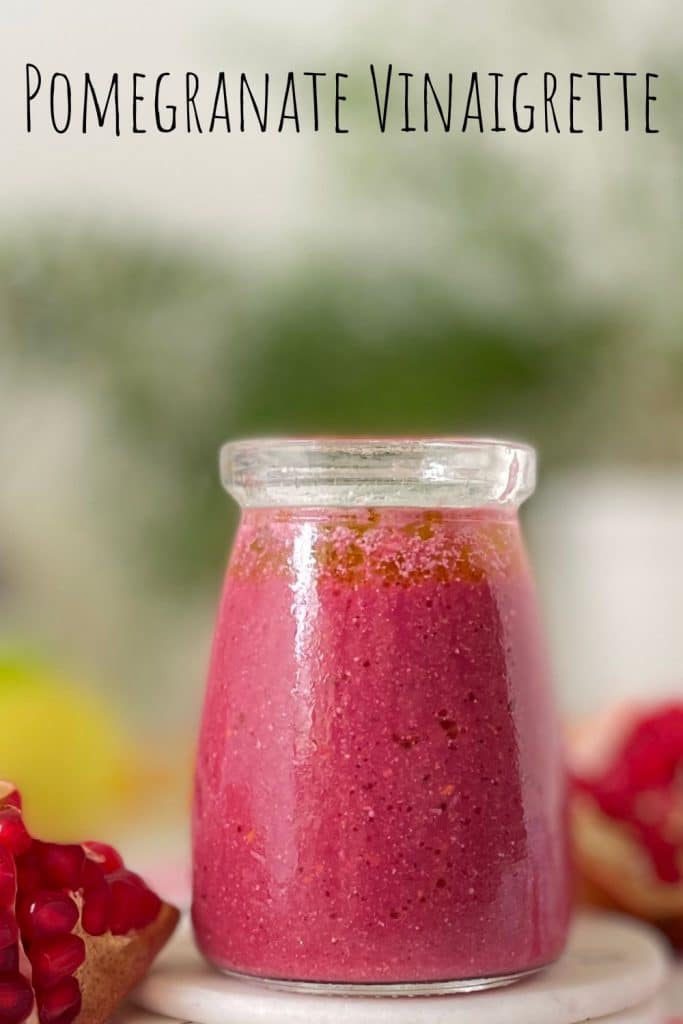 Ingredients:
1 cup pomegranate juice
2 tsp honey
1/2 tsp salt
pinch of pepper
1 tbsp vinegar
1/3 cup extra virgin olive oil
1/2 tsp mustard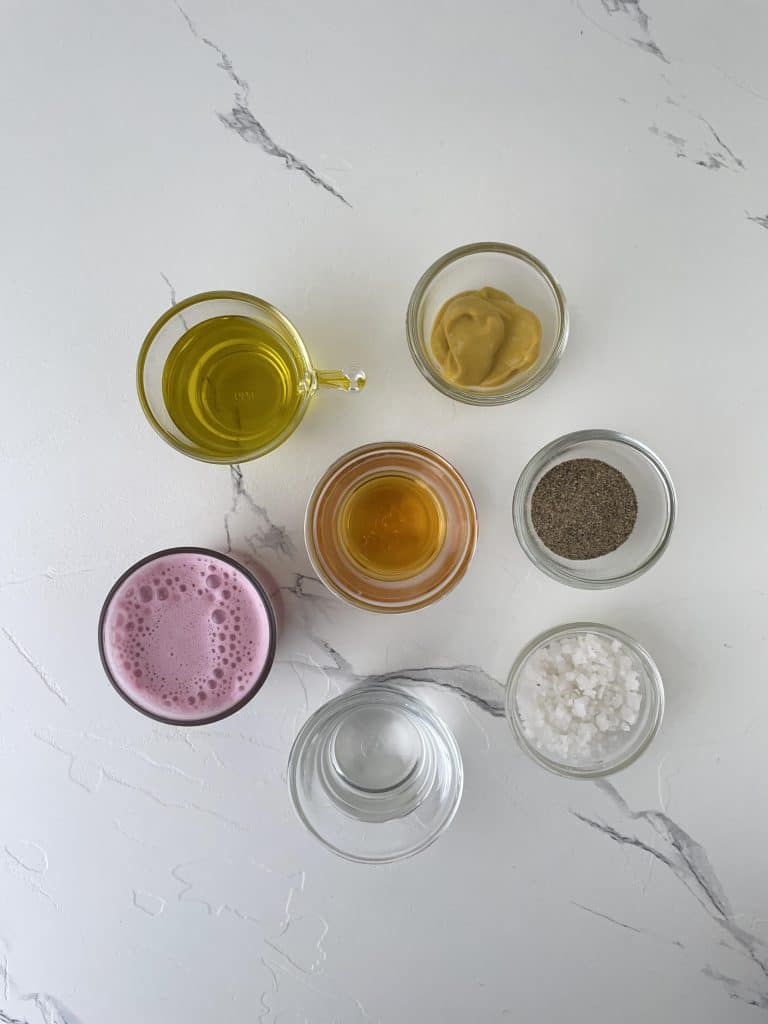 Instructions:
Bring pomegranate juice to a boil over medium heat.
Boil for 15 minutes until reduced to about 1/3 cup.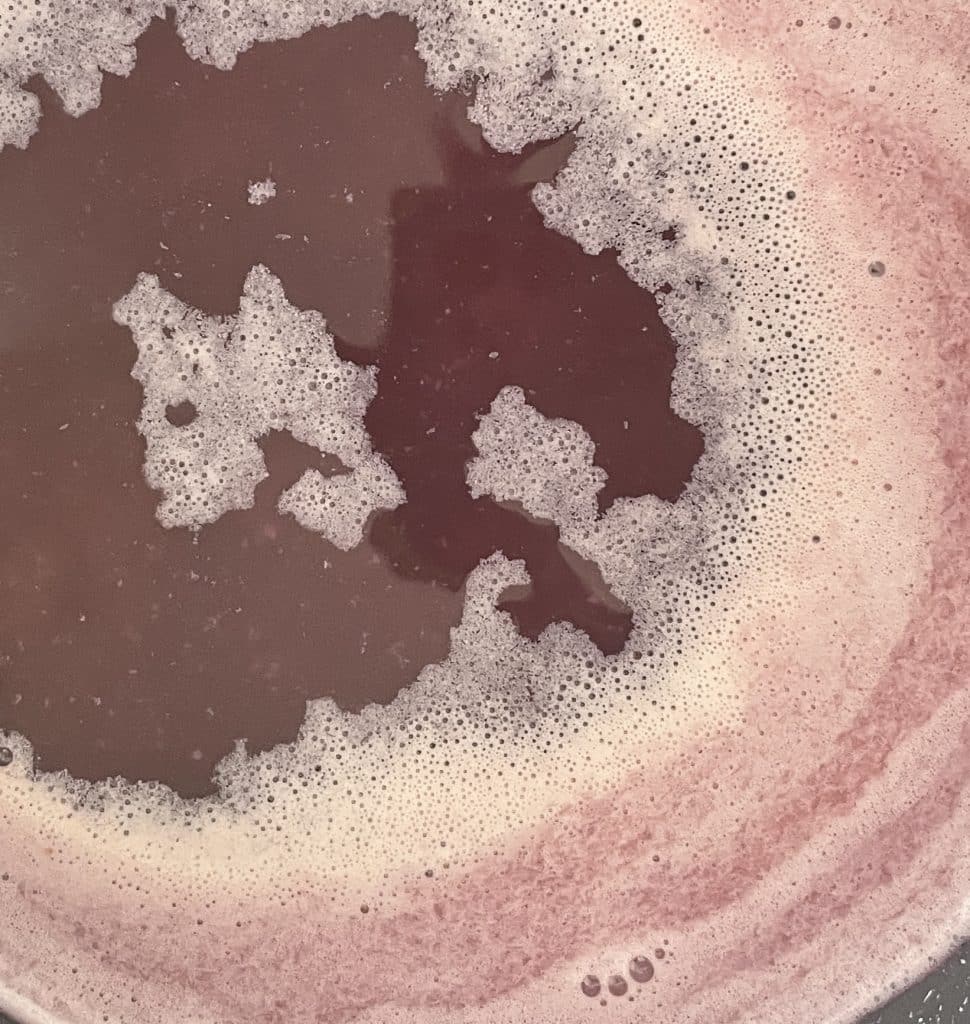 Allow to cool for 10 minutes.
Whisk in remaining ingredients and set aside to cool.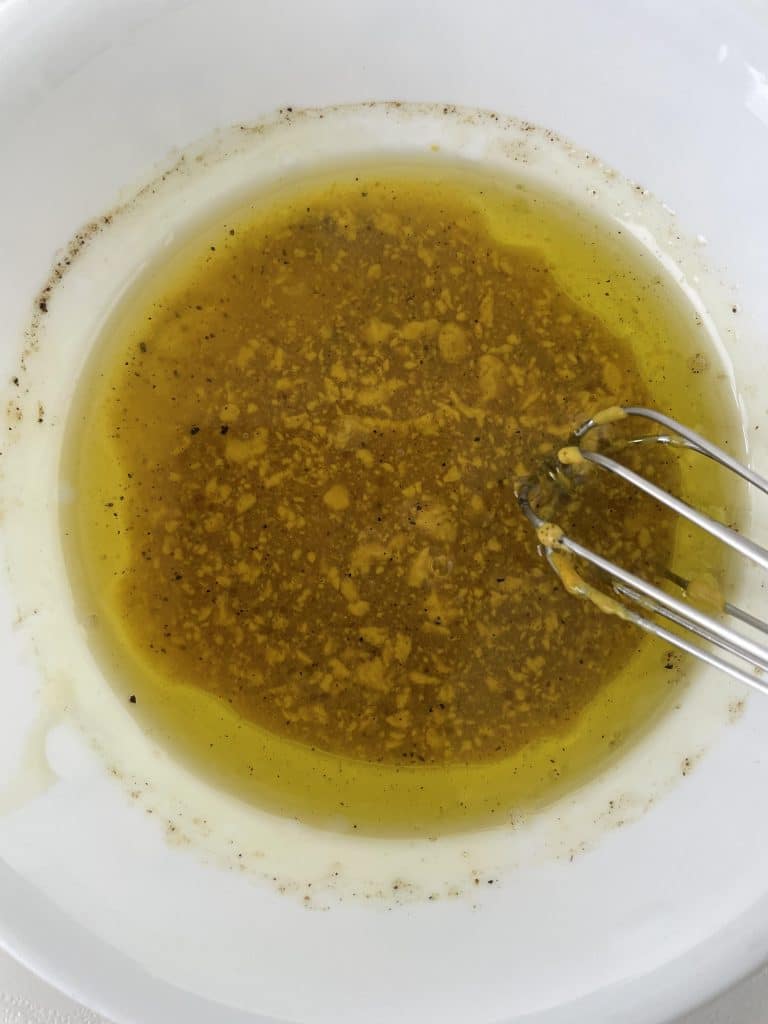 Once the pomegranate vinaigrette is cool, transfer it to the container of your choice. If you aren't going to use it immediately, I recommend a jar that can be sealed tightly. I tend to use it then, so transfer it to the serving container.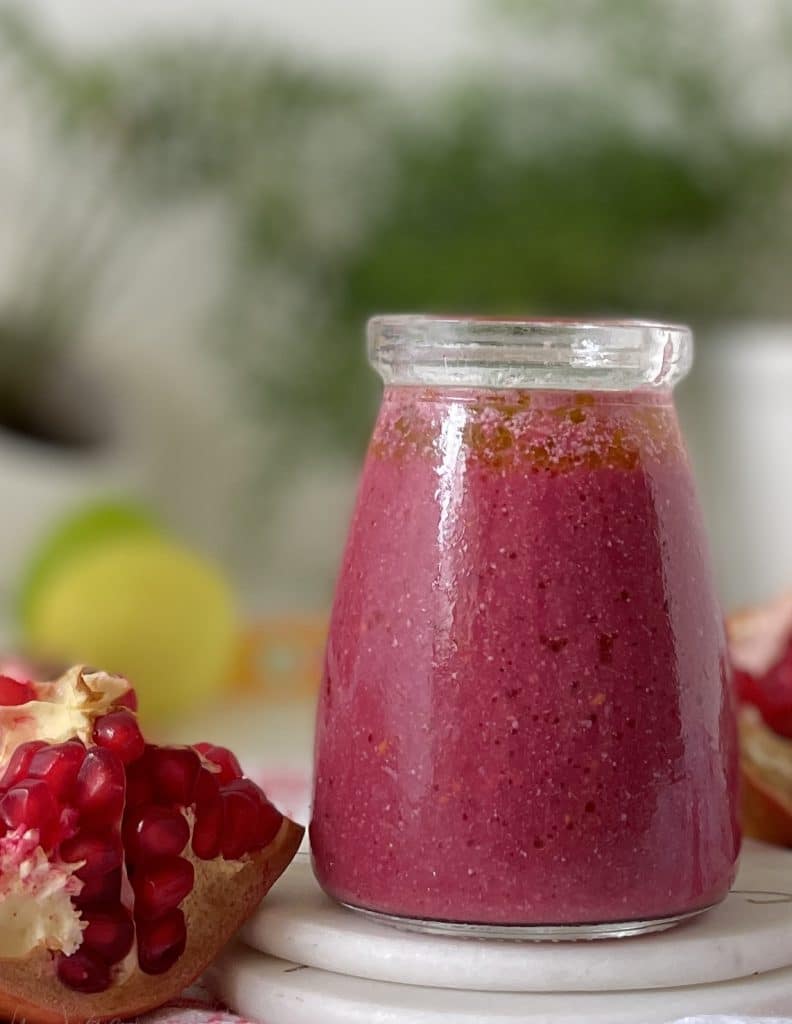 The ingredients will separate if it sits too long, but just give it a shake (if it has a lid) or a quick stir before using.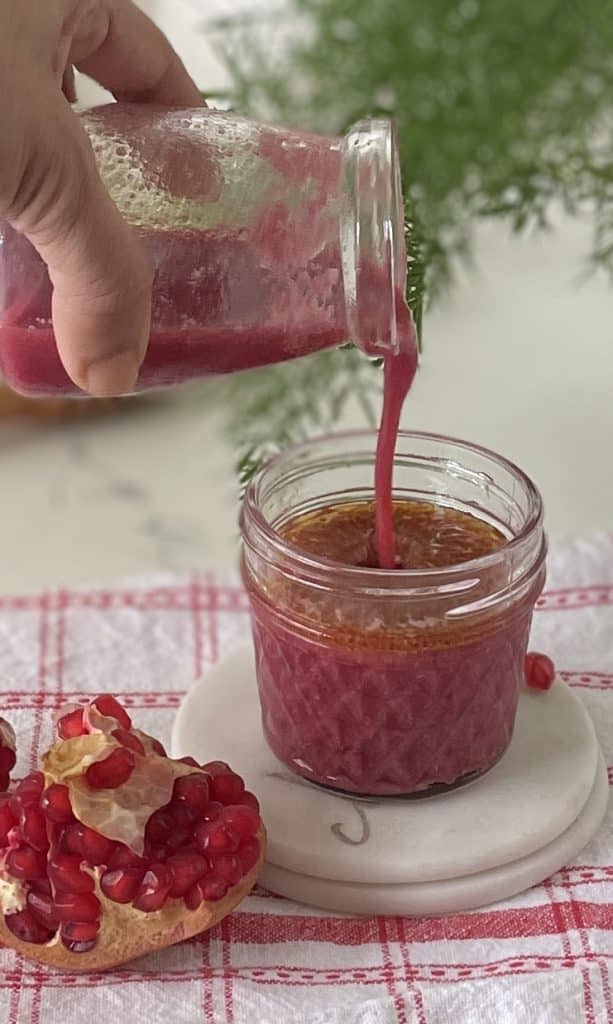 This easy pomegranate vinaigrette is my current favorite salad dressing–it's so crazy easy, not too sweet, and super tasty (not to mention how pretty it is!). The flavor profile works for all seasons. A jar of this would make a great hostess or housewarming gift, too!
Can't get enough pomegranate? Try this Egyptian barley salad.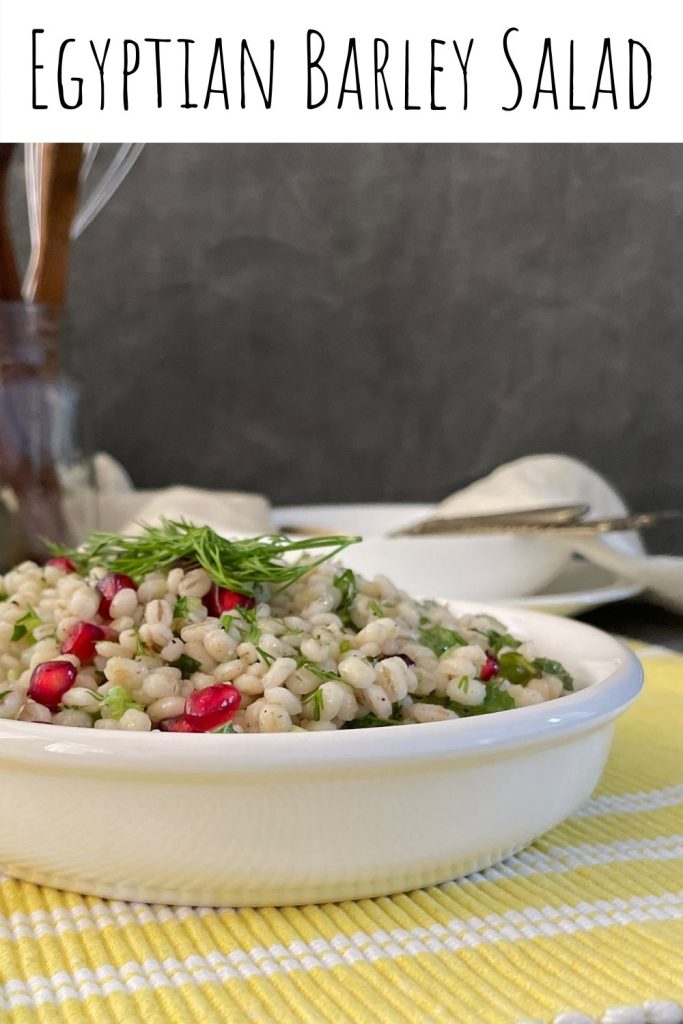 Or make yourself a refreshing pomegranate moscow mule.