Pumpkin season is my favourite. I wish it could be pumpkin season all year long and it's rare that I manage to not start pulling out my pumpkin decorations before September. Because we're still living the temporary lifestyle and Scotland doesn't go nearly as pumpkin crazy as I would like, I need to make my own pumpkin everything. With a basic sweater and some wool roving, you can make a super cute Felt Pumpkin Elbow Patch to celebrate the season wherever you are.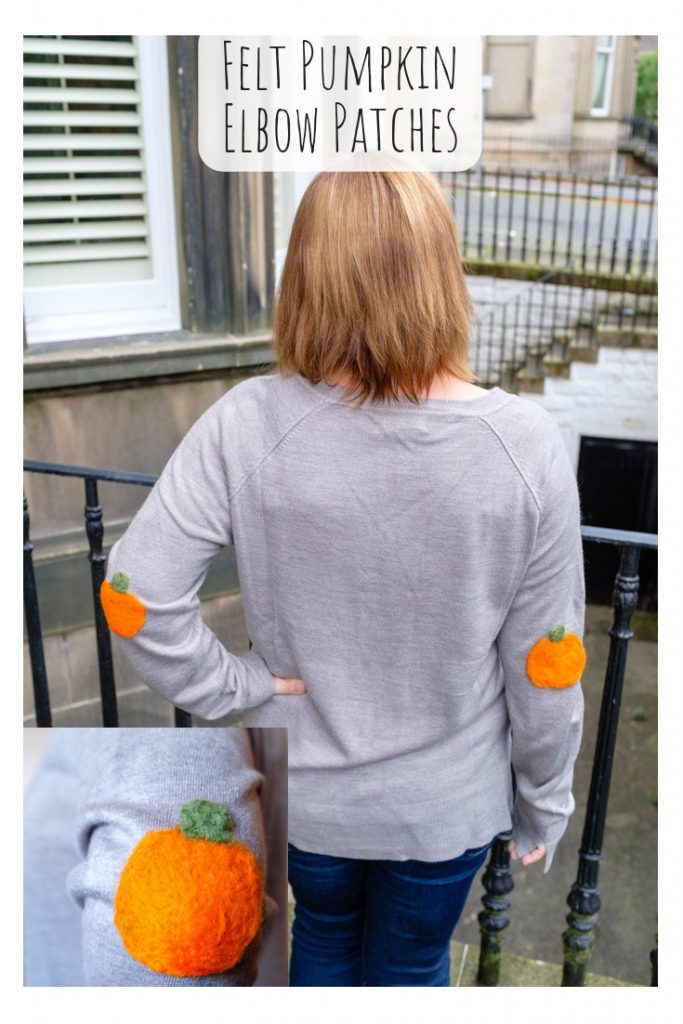 Supplies:
sweater (I got mine from Primark)
orange and green wool roving (I got mine from Feather Felts)
pumpkin cookie cutter
felting mat/ dense foam
felting needle
iron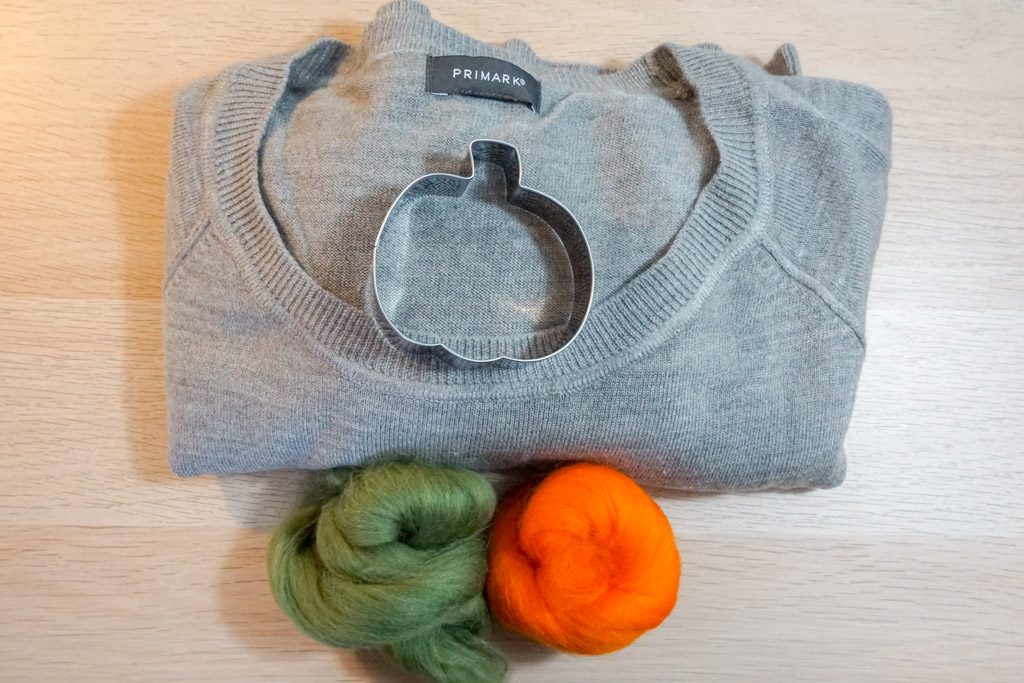 Please use only real wool roving. The acrylic roving just doesn't felt as nicely.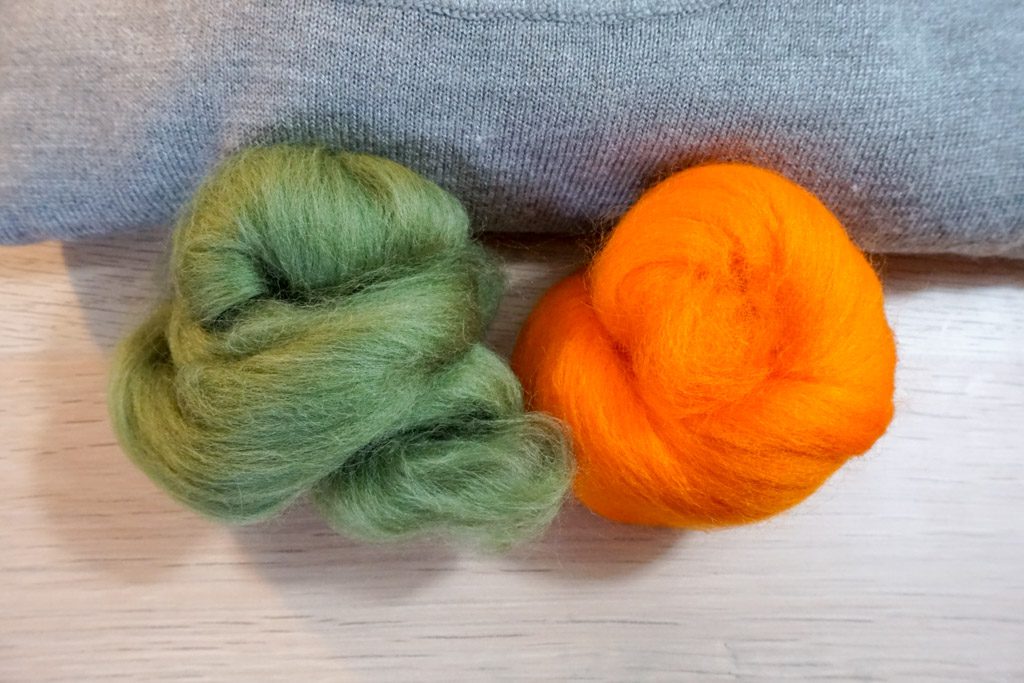 To get the right spot for the patch, I simply put on the sweater, bent my elbow, and marked the point with a washable marker.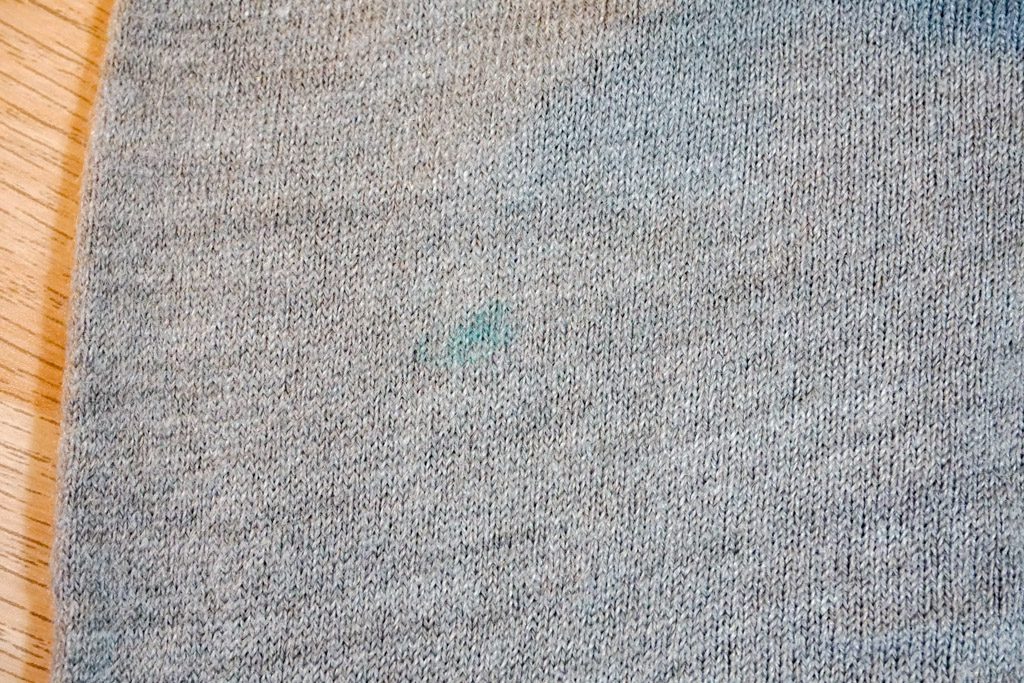 Put your piece of foam/mat inside the sleeve under the mark you've made. Place the cookie cutter over the mark so that it's centered.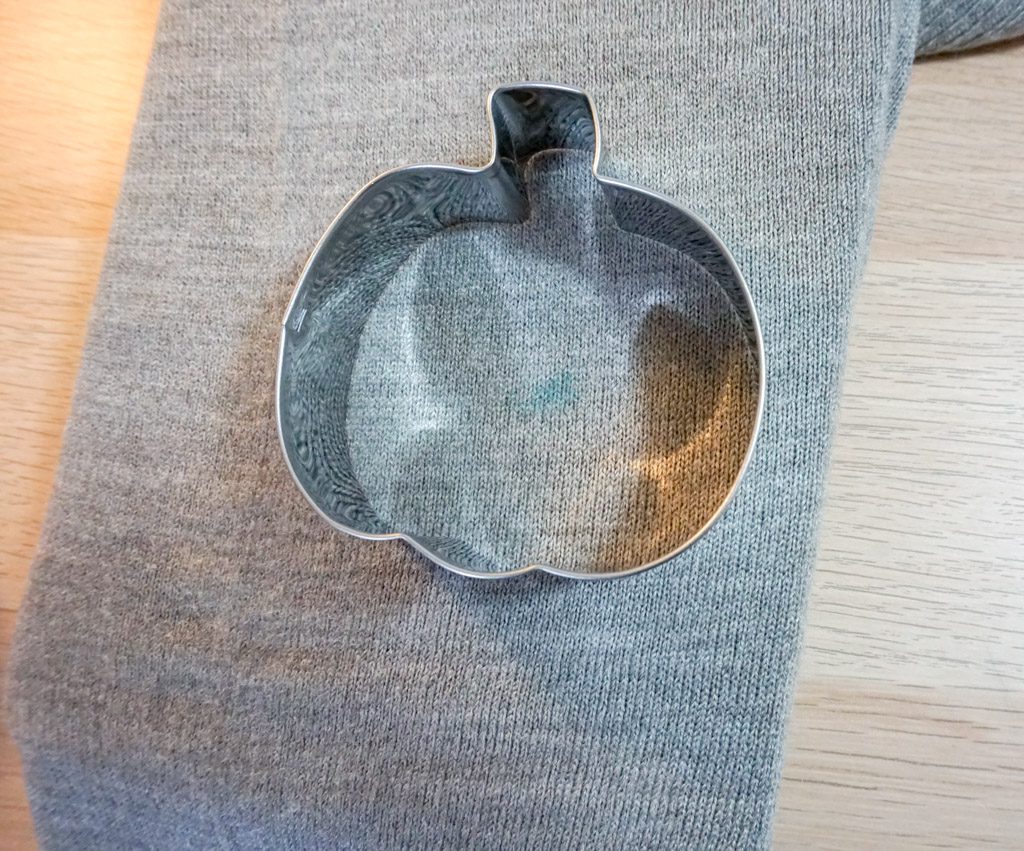 Pull out some small-ish pieces of roving and place them inside the cookie cutter.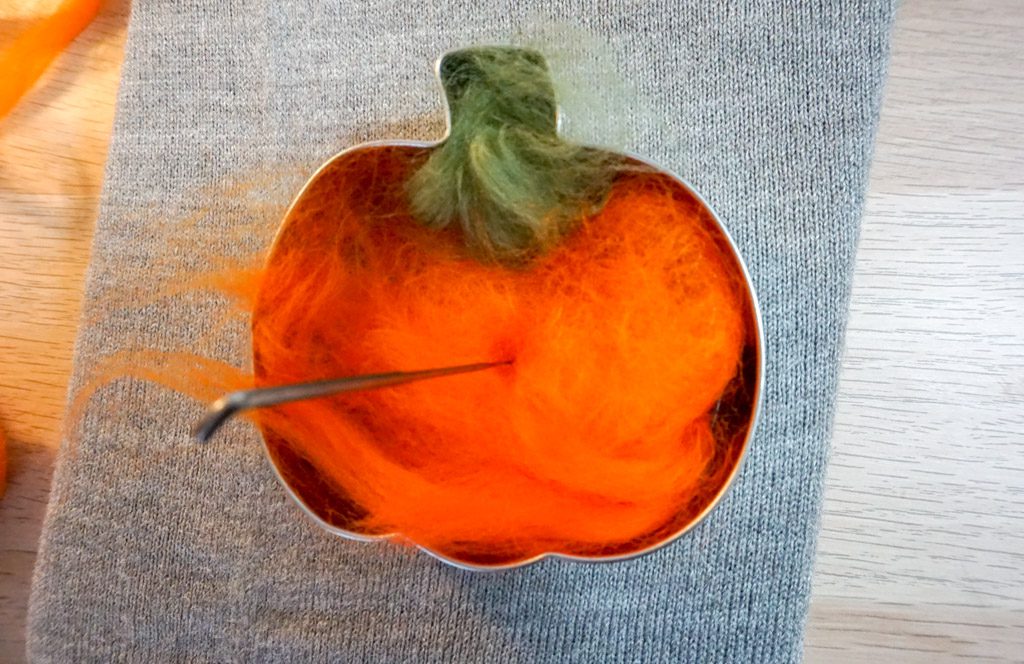 This is the fun part. If there's something that's been frustrating you or you need to vent, take it out on the pumpkin. All you need to do is repeatedly stab it felt the pumpkin. Keep going until it's flat and tight. I tend to start around the edges and work my way in. If you need to add some more roving for coverage, do it as needed.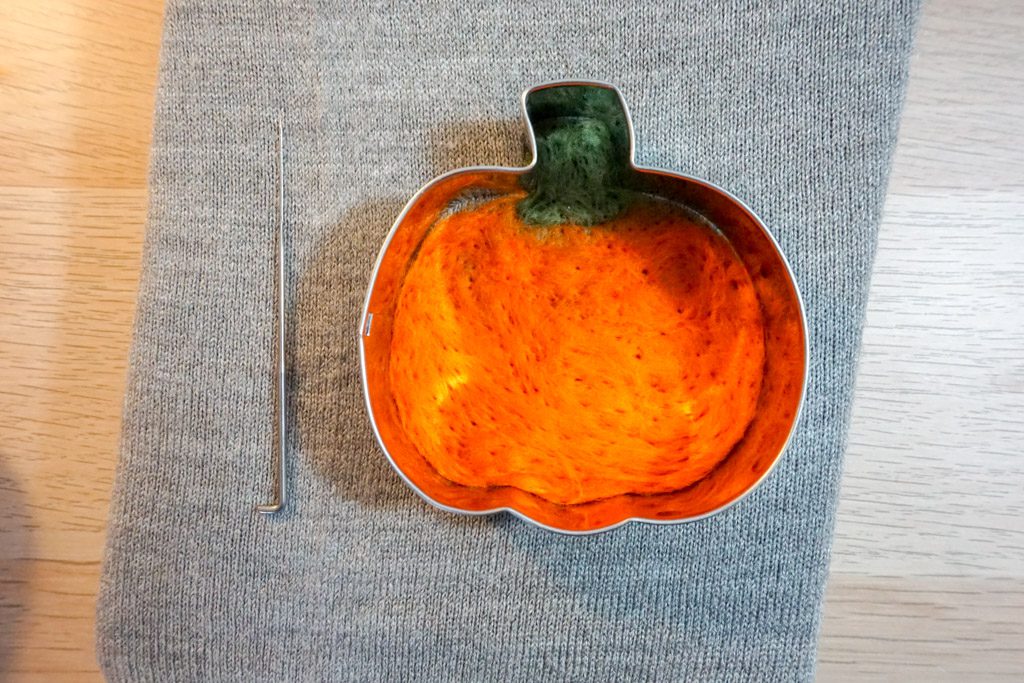 When you're satisfied that your pumpkin is fully felted and attached to the sleeve, remove the cookie cutter and carefully pull out the foam.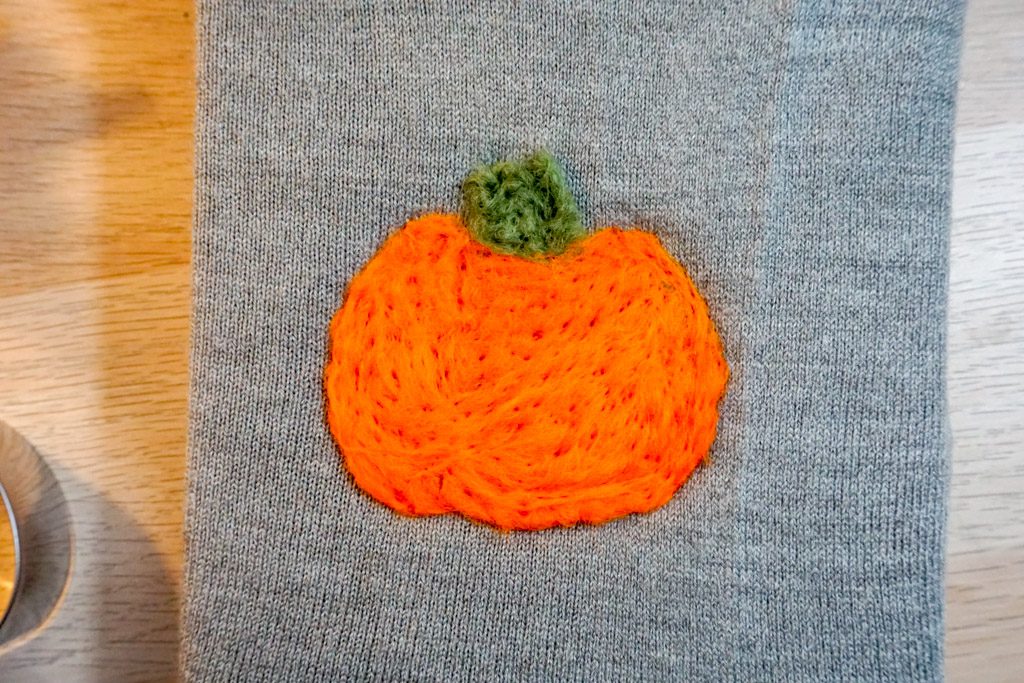 To smooth out the patch, give it a quick iron.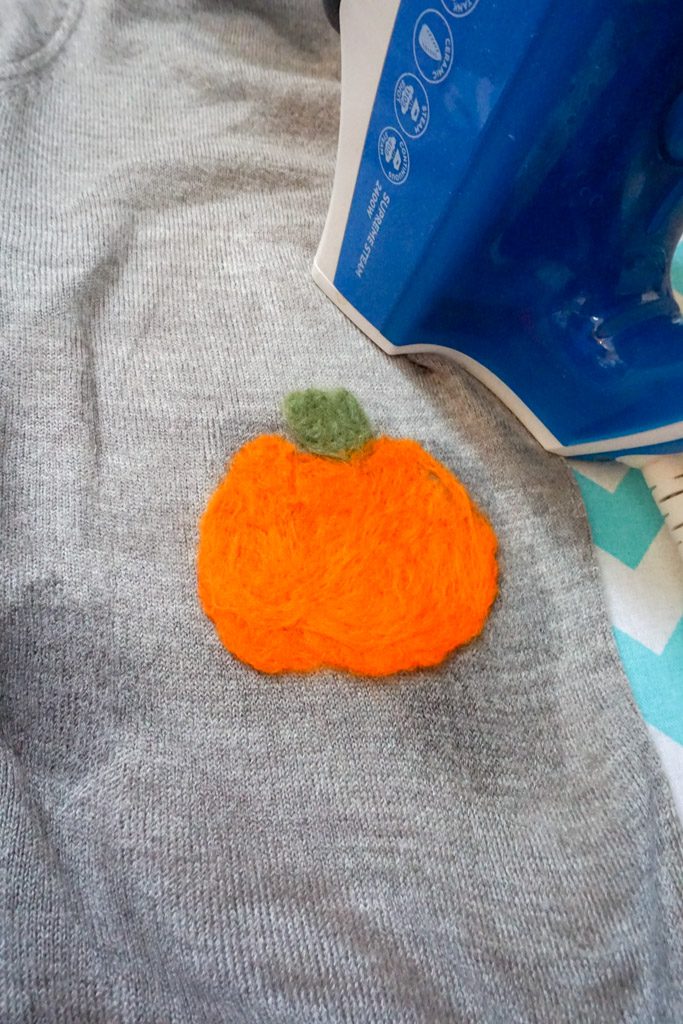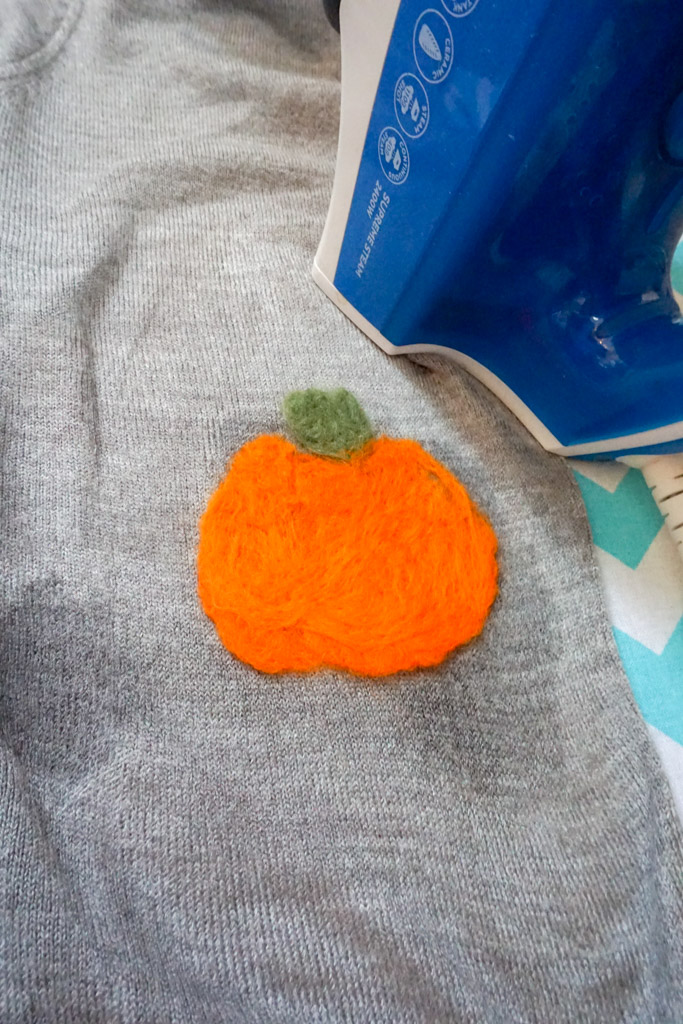 I love love love how my Felt Pumpkin Elbow Patch turned out. It's such a fun beginner level felting project. My only bit of disappointment is that my sweater is too big, but that's what Primark had in stock. I'm pretty sure that I'll remake this once I can find a sweater that's a bit more flattering. Still, I love walking around with my very own pumpkin patch (see what I did there?!?).