I love lists. I'm a list maker–I make lists of everything. They're all written out, sometimes in more than one place. I have loved the bullet journaling craze because there's finally a name for how I function. I love the trackers and lists and doodles. I started a page in my journal to list the cities we've visited so far this year and made some fun embellishments using paint chips and my Cricut Maker. I'm so happy with my Go See Do Bullet Journal Page and can't wait to fill it up!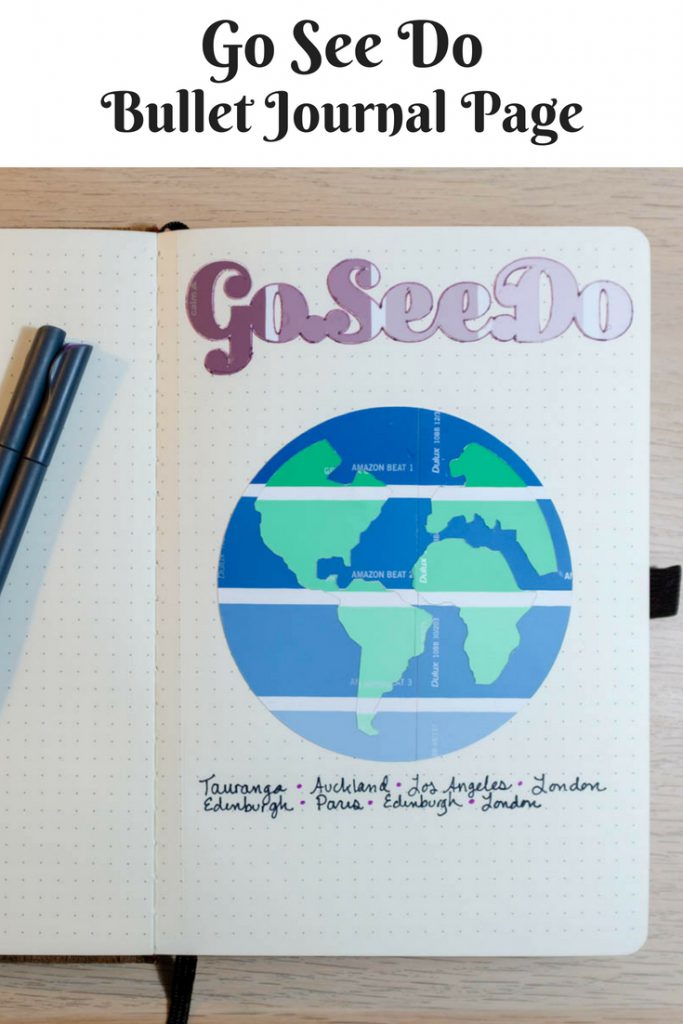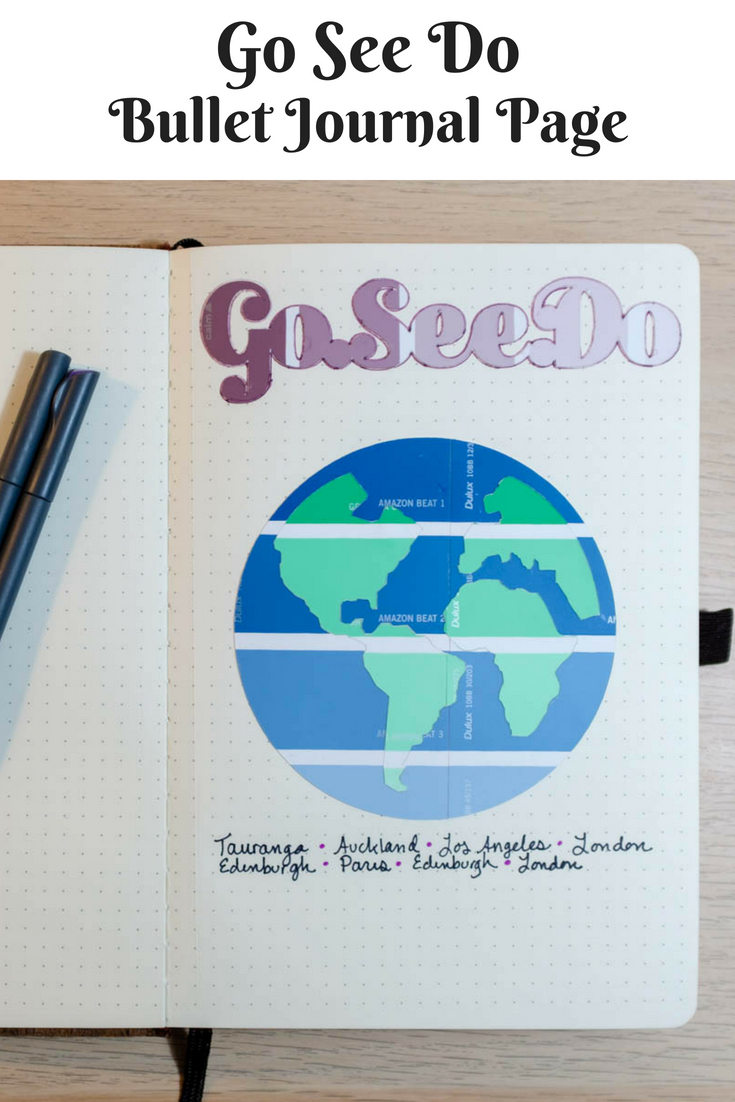 This post contains affiliate links.
Supplies: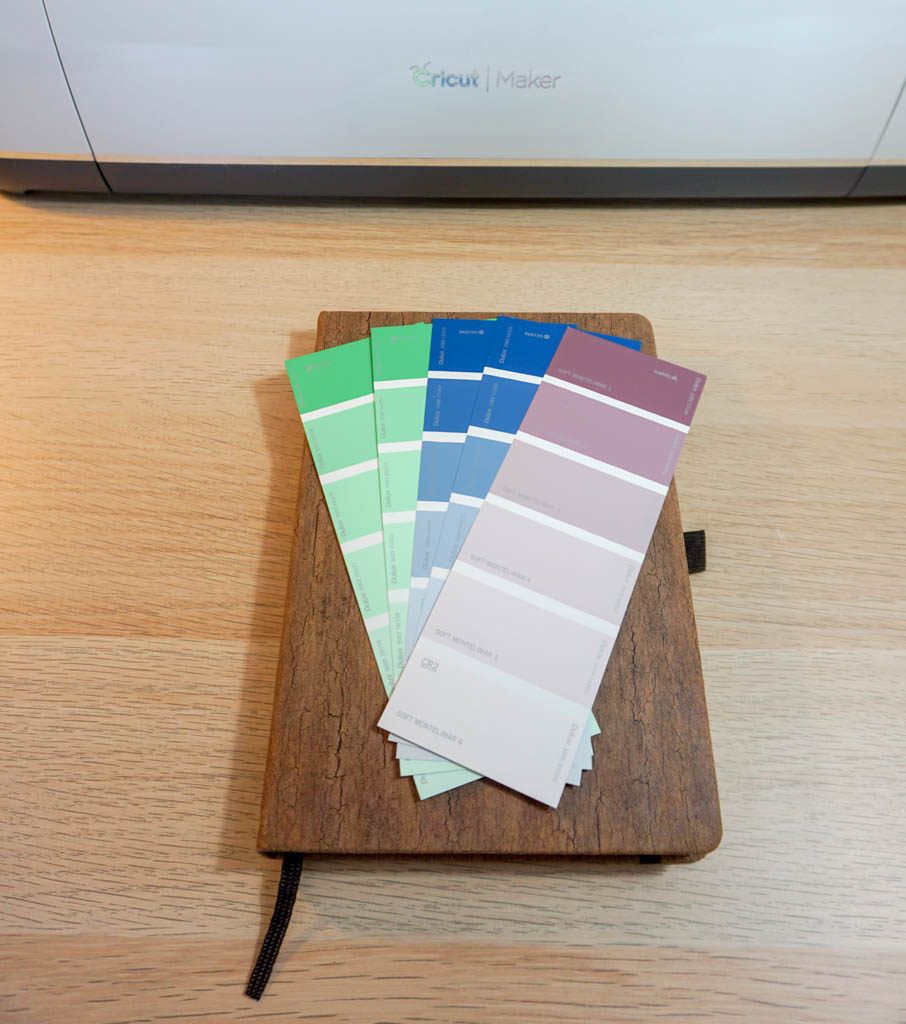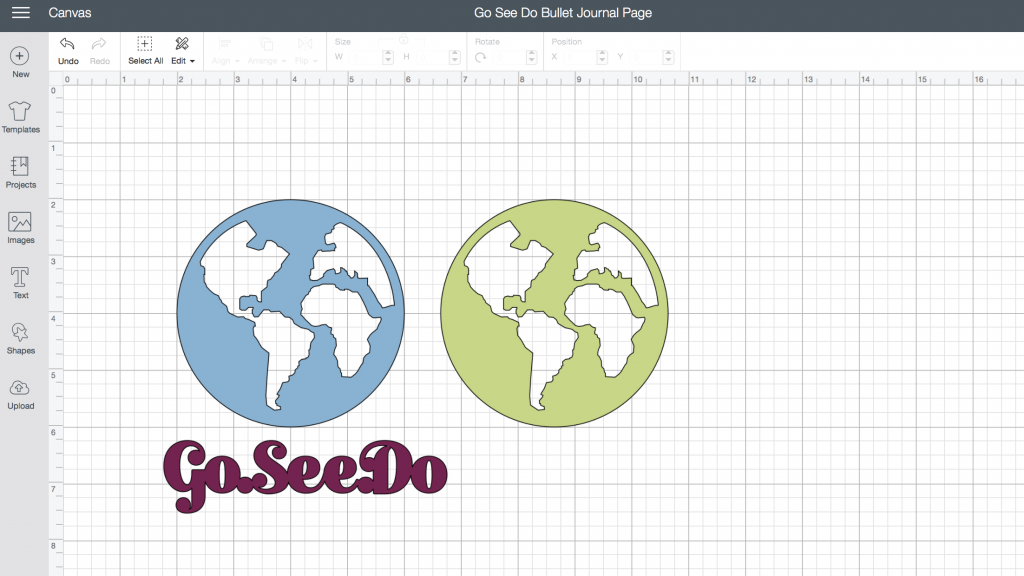 I have gone through a lot of journals, but this particular one is my favourite. It's so easy to write straight up lists or to go crazy with embellishments. It was the perfect place to make a paint chip craft for this month's Create with Cricut challenge. Paint chips are rather hard to find in Scotland and I had to do a bit of searching–it's not a matter of just running out to the hardware store. I had to take what I could get when I found some (and to be fair, I've never taken any for crafting purposes–any I've gotten in the past have been to check out the colour for painting a room). For my craft, I used two greens, two blues, and one purple-ish paint chip.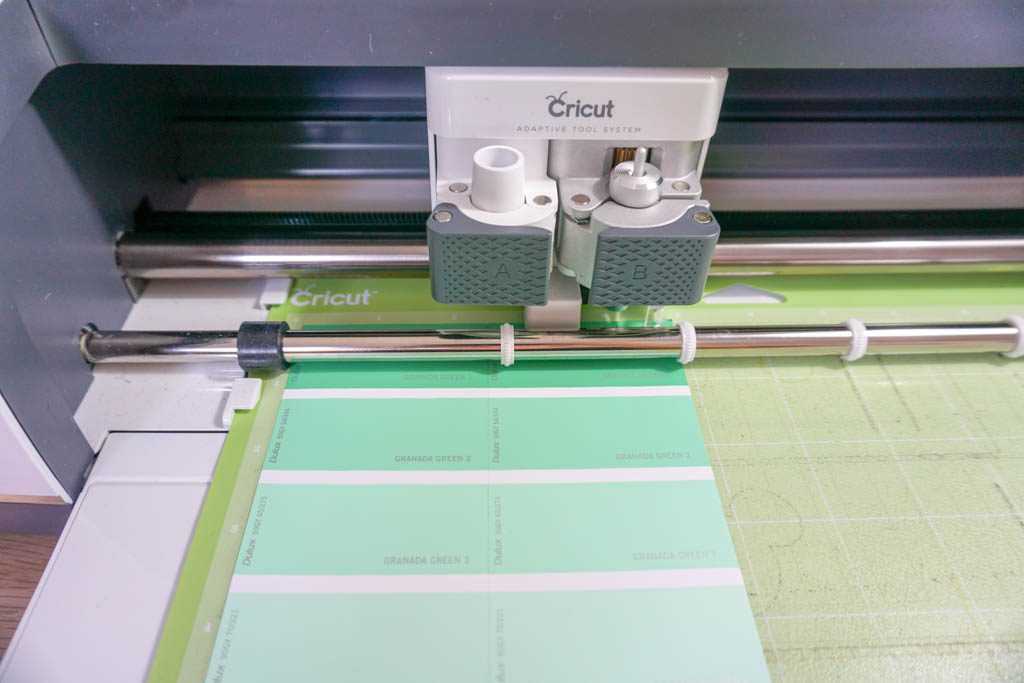 Cut out the world twice–once in green and once in blue. Line your chips up as perfectly as you can.
Use the blue bits for the water and the green for the land. They will fit like a puzzle and it's rather satisfying to put them together.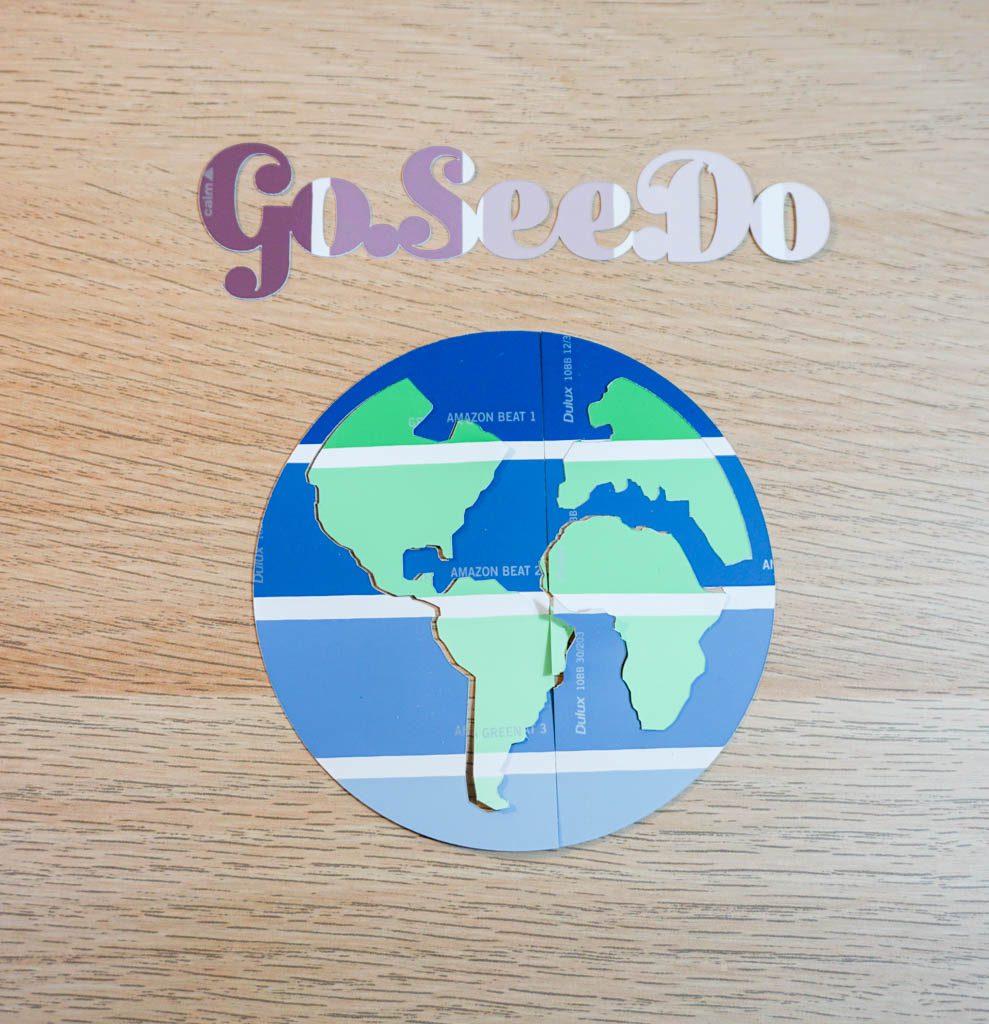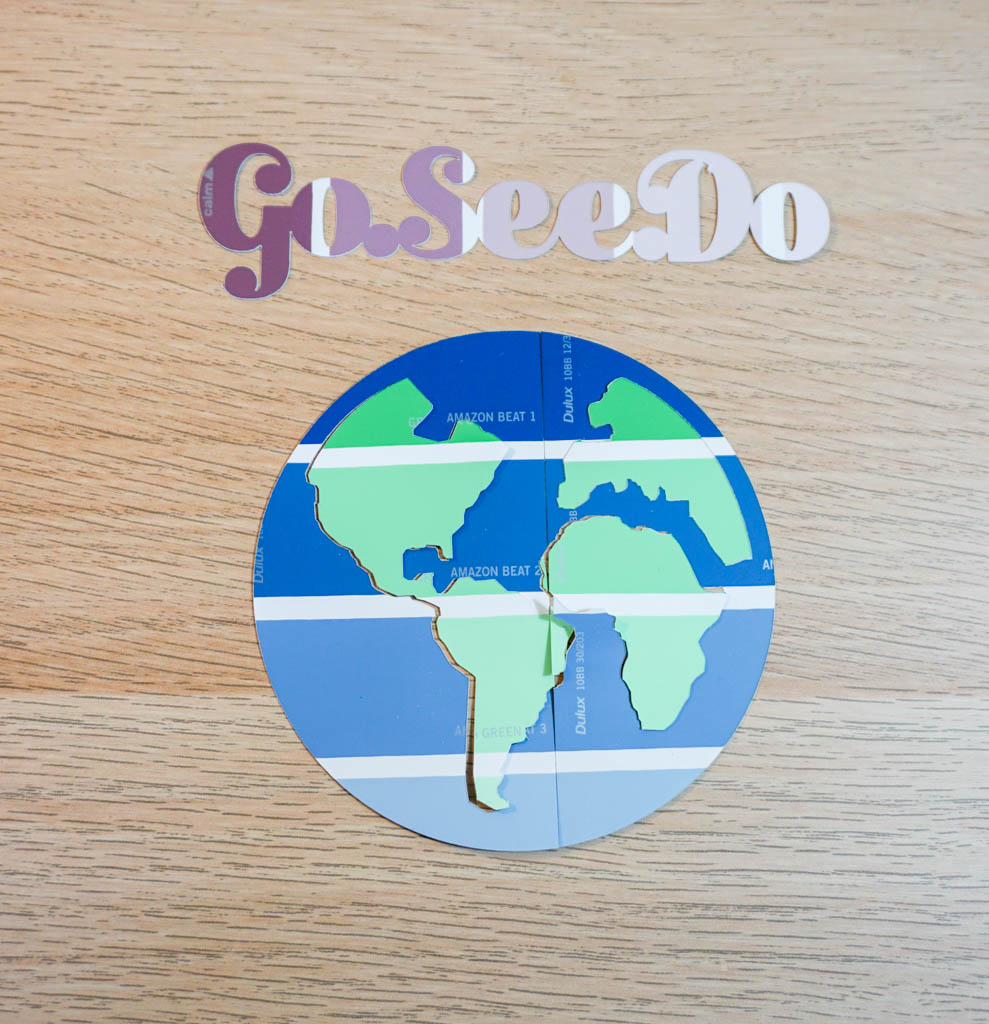 Grab your glue stick and put your pieces onto your journal page. The dotted grid makes placement easy.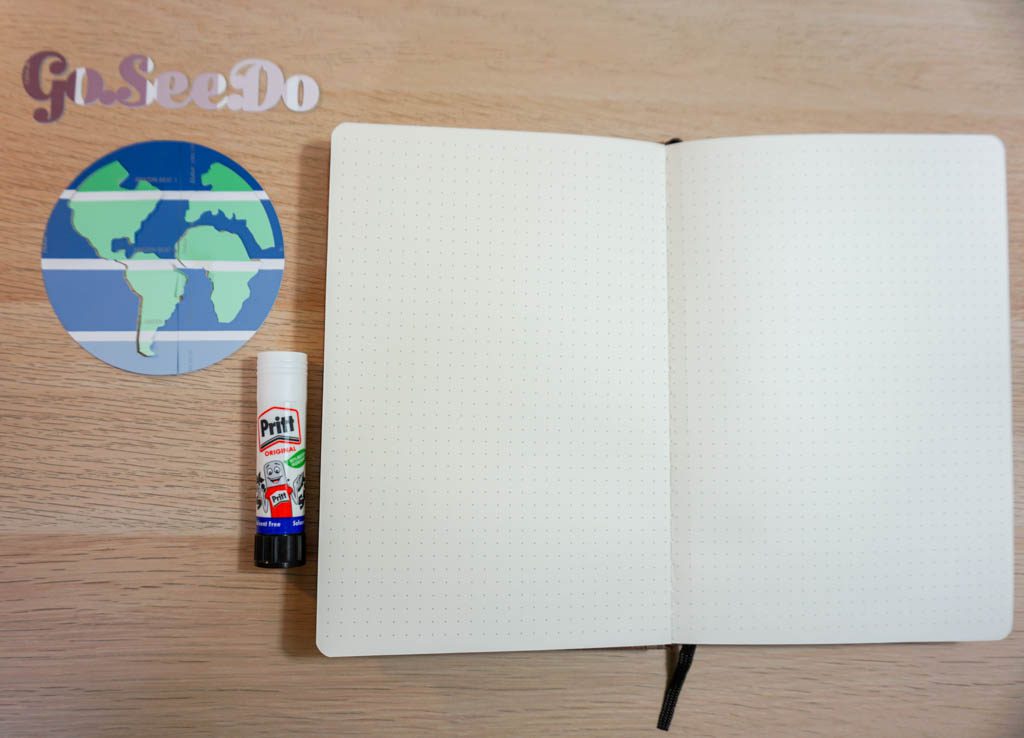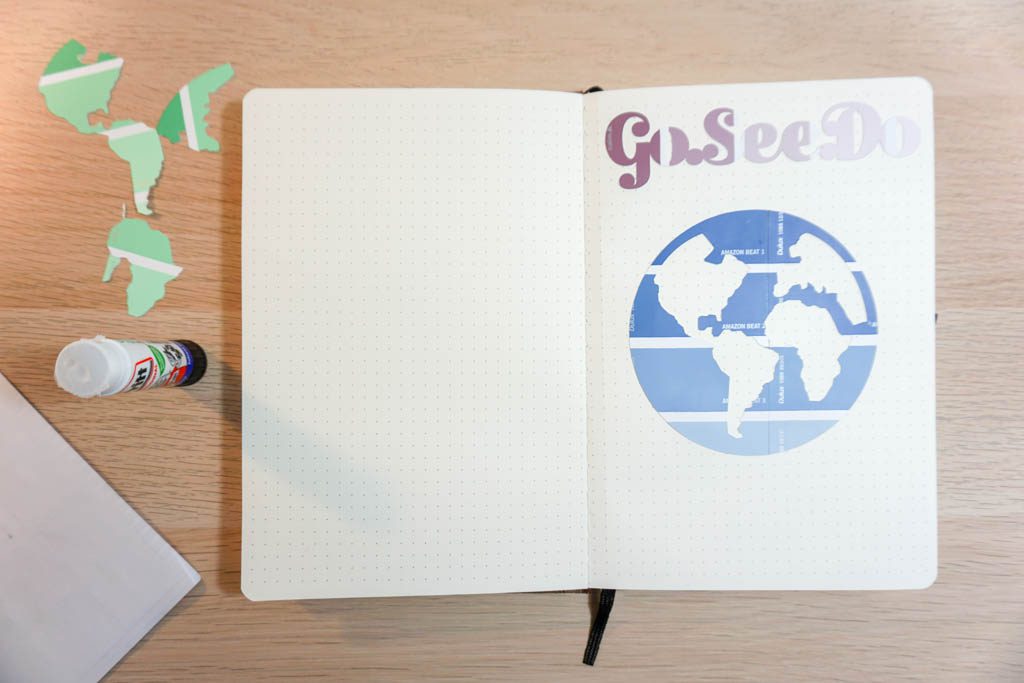 When you're finished, you can start writing out your list. Mine is cities we've gone to this year (and I left it at bigger cities–not towns, although that means our Hogwarts Express trip isn't represented). It will be fun to see how many cities we end up with! I'm really tickled with how my Go See Do Bullet Journal Page turned out and it's such a fun addition to my journal.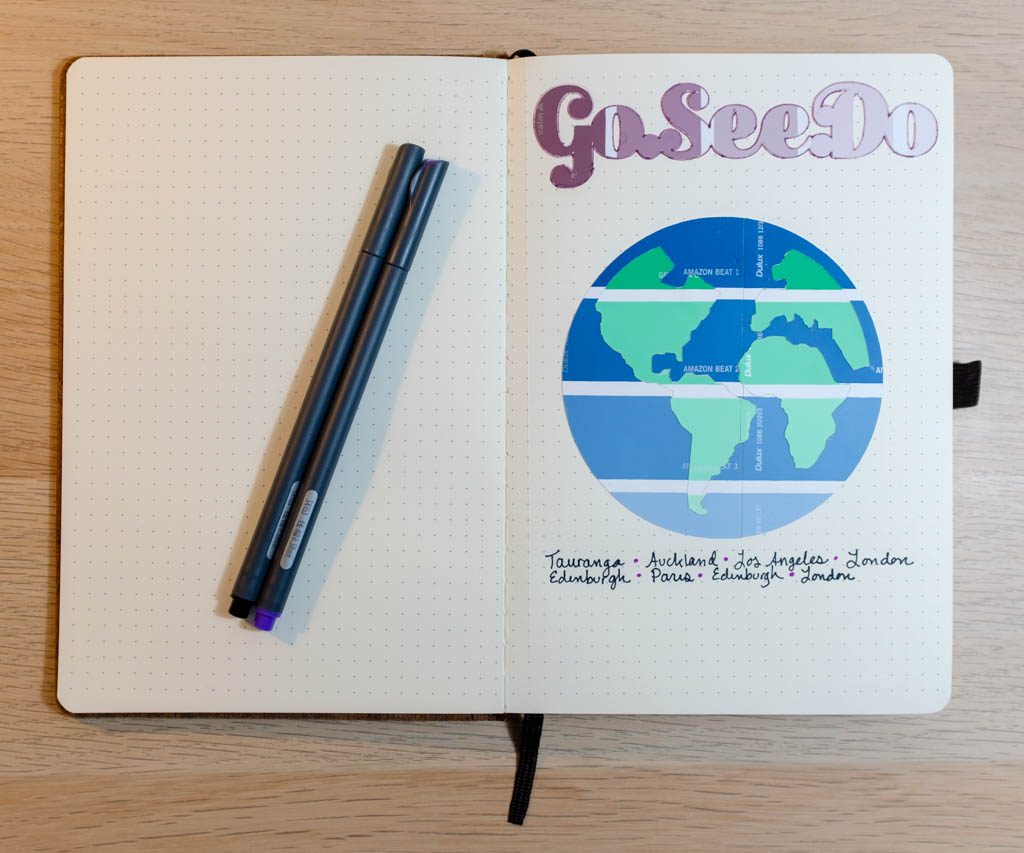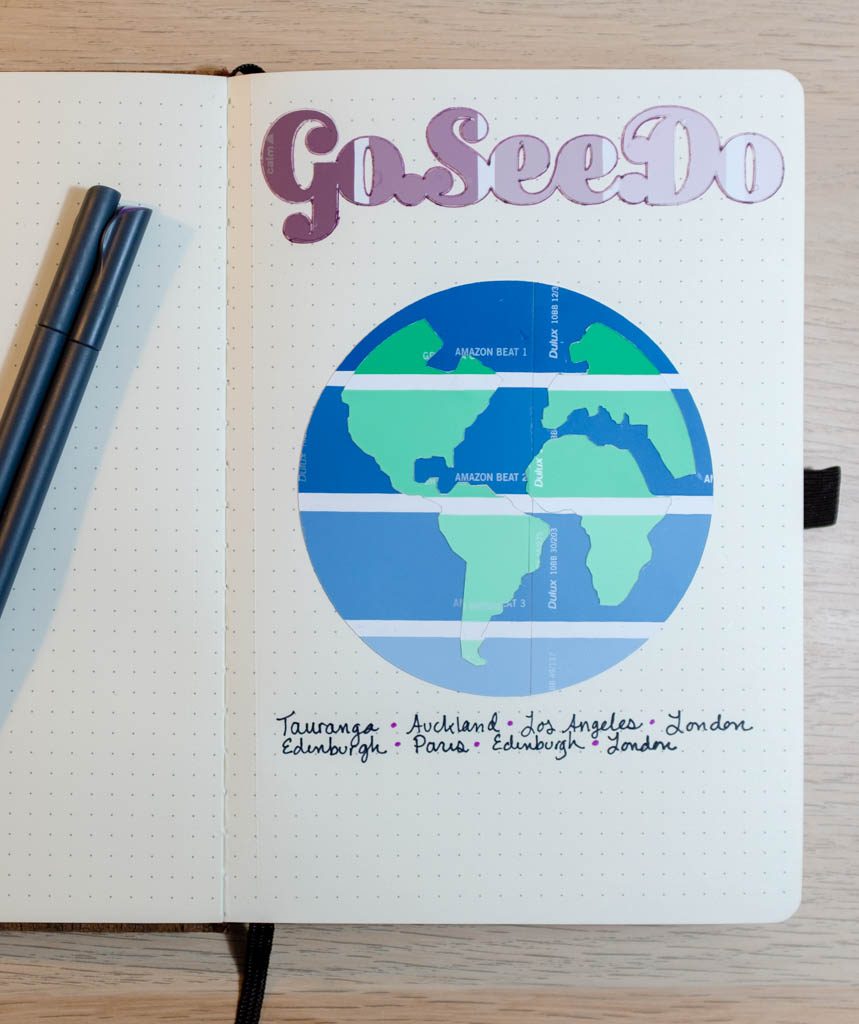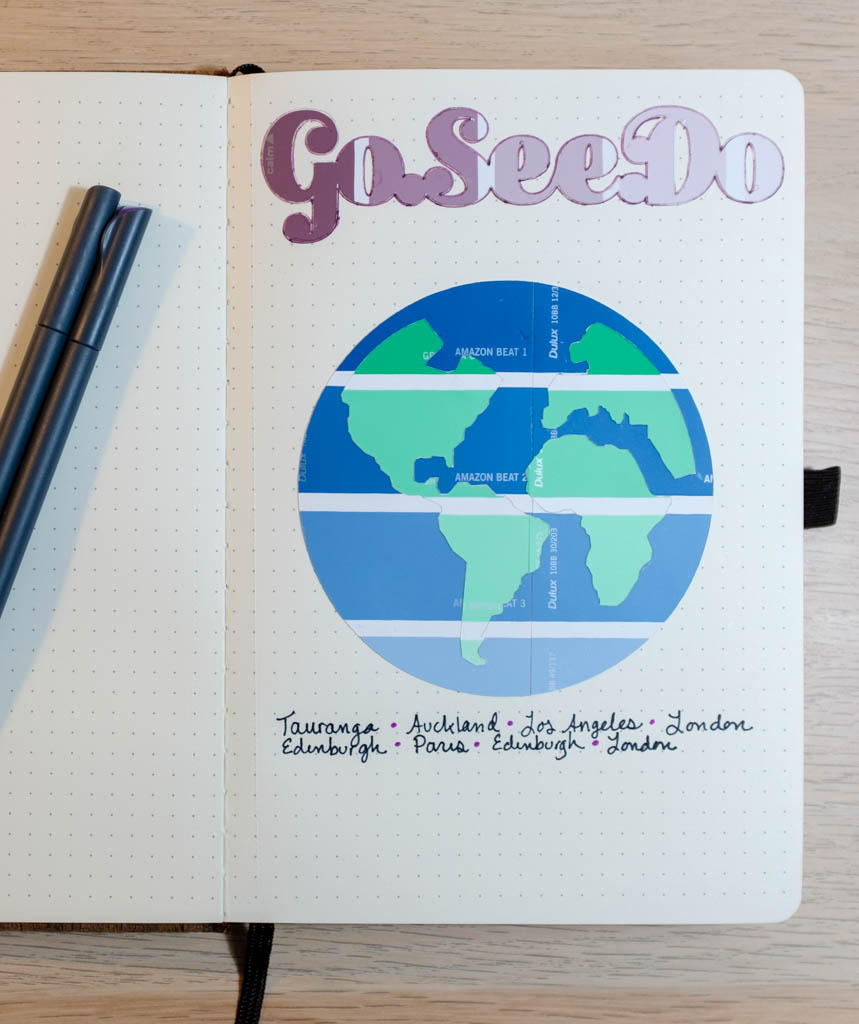 SaveSave
SaveSave
SaveSave