We change up a lot of our holiday decor every year and I'm always looking for ways to repurpose old supplies, so this year I made a Tinsel Snowflake Wreath using an old tinsel garland and a snowflake ornament. From start to finish, this took me about ten minutes! This post first appeared on See Vanessa Craft's 20 Crafty Days of Christmas.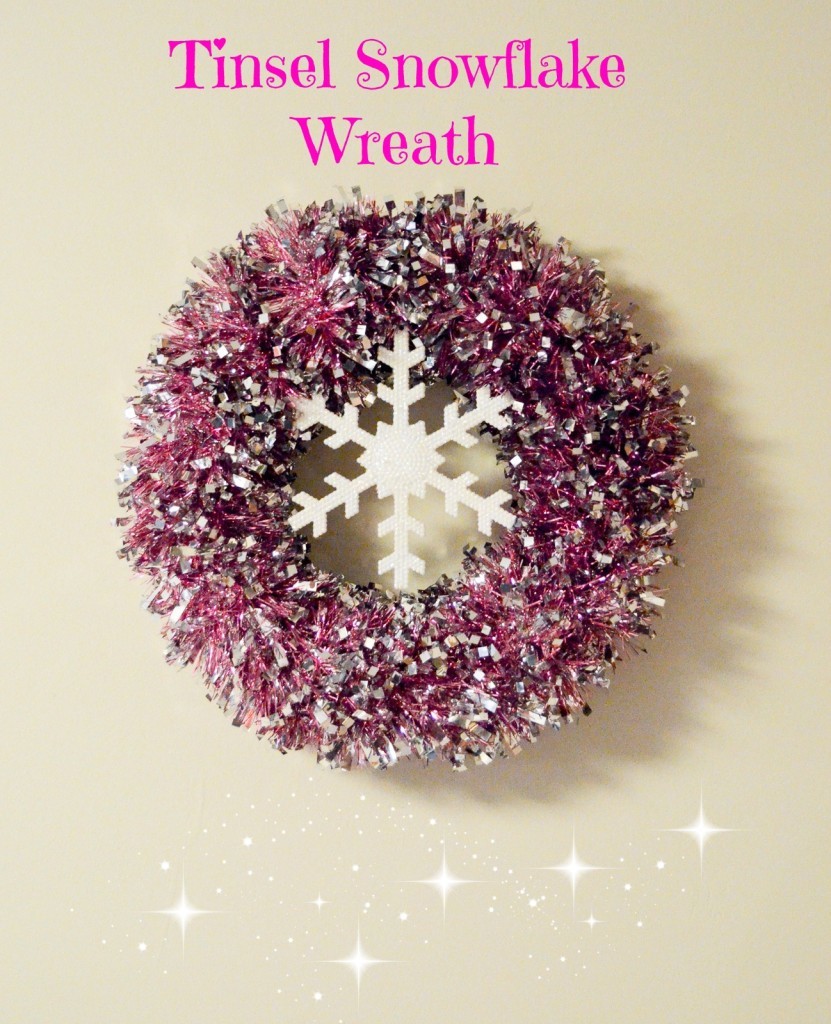 I used a basic wreath form, old garland, a snowflake ornament, and ornament hooks to hang it.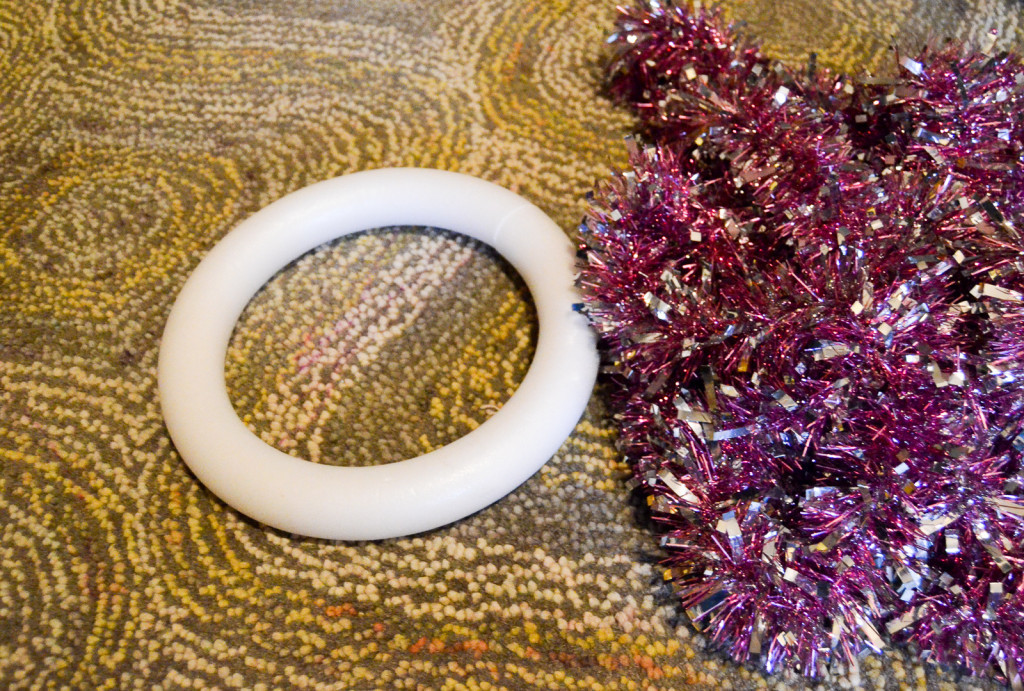 You guys know that I'm a huge fan of yarn wrapping. I just switched it up to garland wrapping! I wrapped the garland around the wreath until it was covered. Sparkly and fluffy and fun!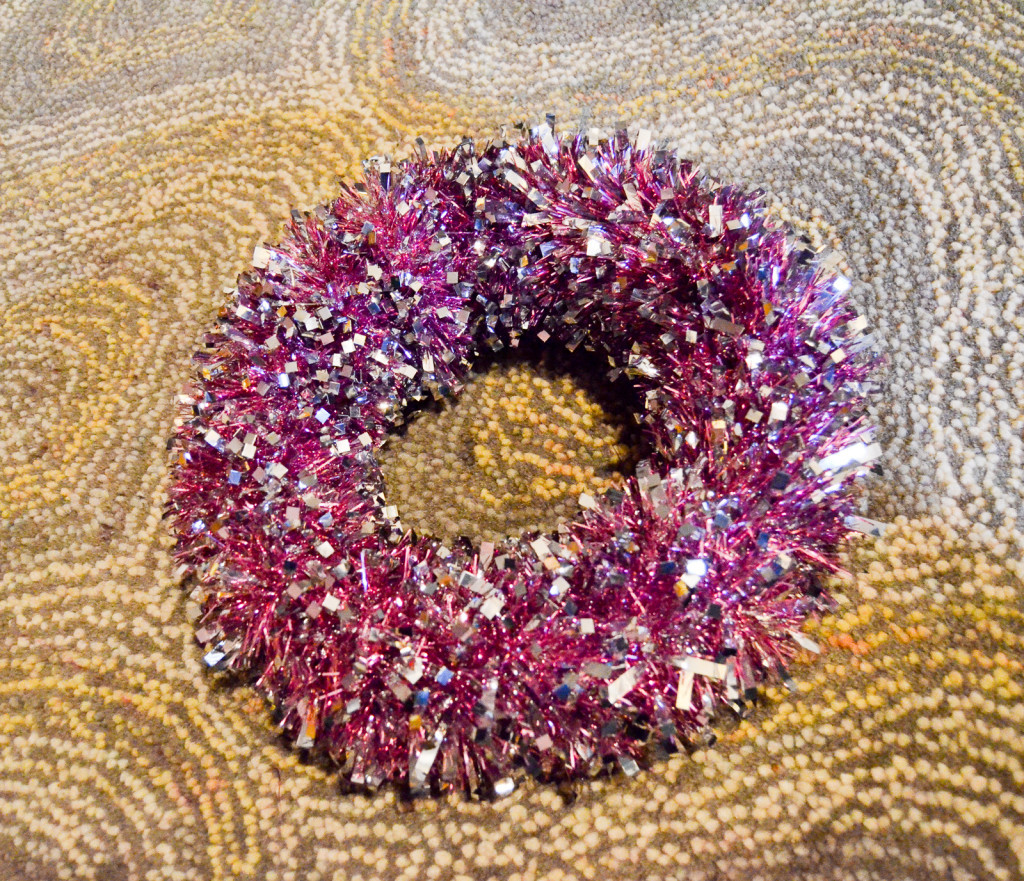 We decorated the tree in snowflakes one year, so we already had a bunch of ornaments to choose from. I picked a white sparkly snowflake and attached it to the wreath with an ornament hook. I then stuck another ornament hook on the back of the wreath for hanging purposes.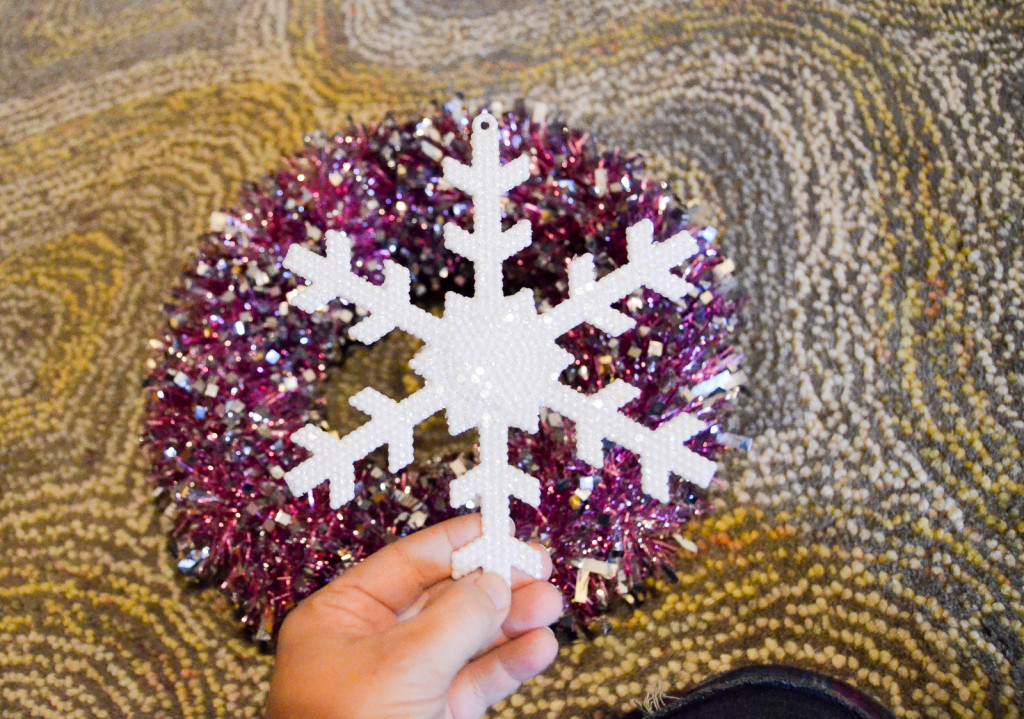 And that's it, my friends! Super easy and you probably have something similar in your Christmas decor stash! My girls are big fans of our new Tinsel Snowflake Wreath and it's fun to look at it and remember a tree from a past Christmas.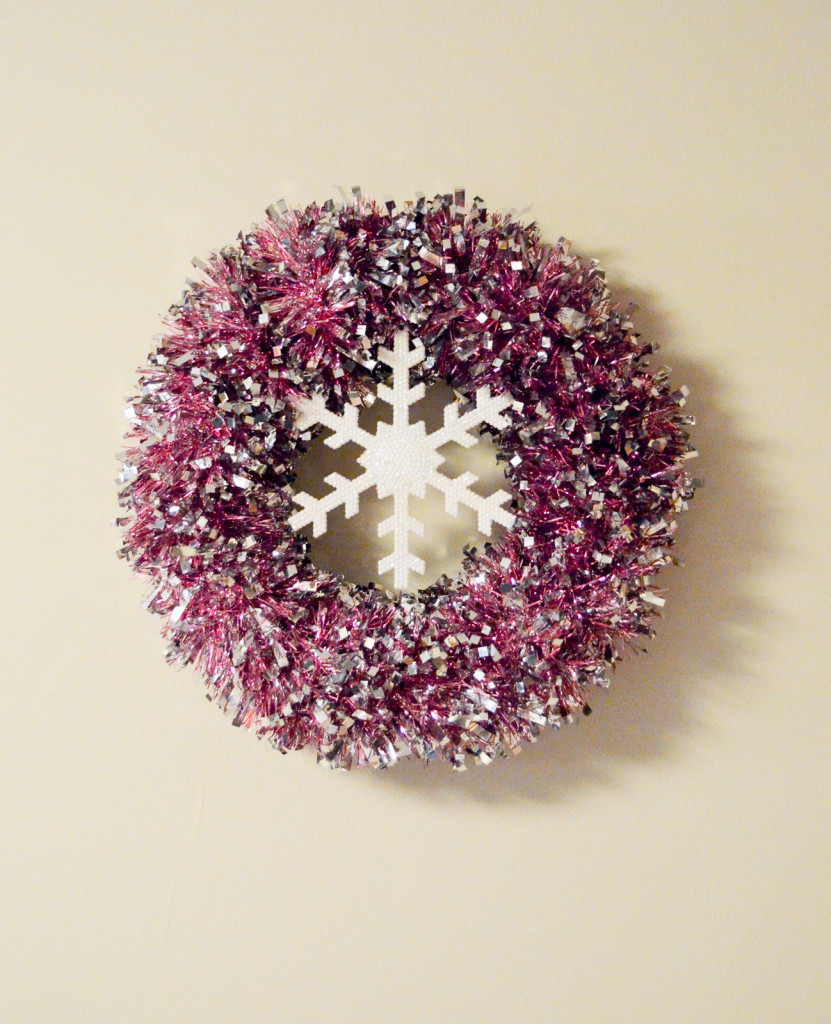 Add another fun holiday wreath to your decor with this Winter Rudolph Wreath!