I'm a big fan of primitive style ornaments and decor. I have a good sized collection of ornies and prims. I love the simplicity. I wanted to add some to our Christmas decor, so I stitched up a Primitive Tree Ornament. I'm imagining an entire tree decorated only with primitive style ornaments!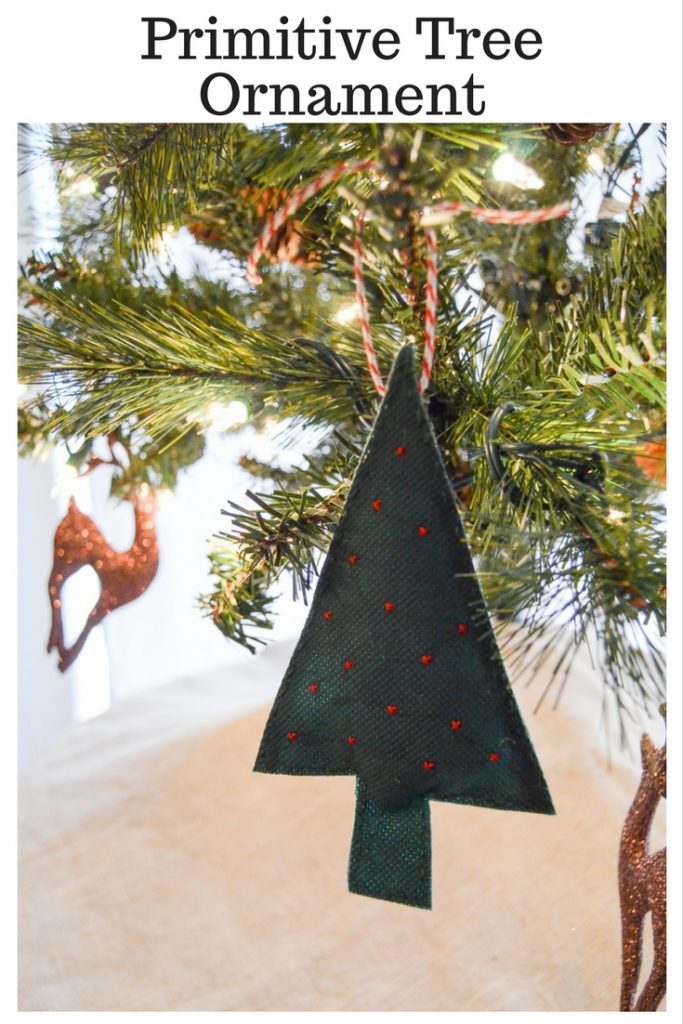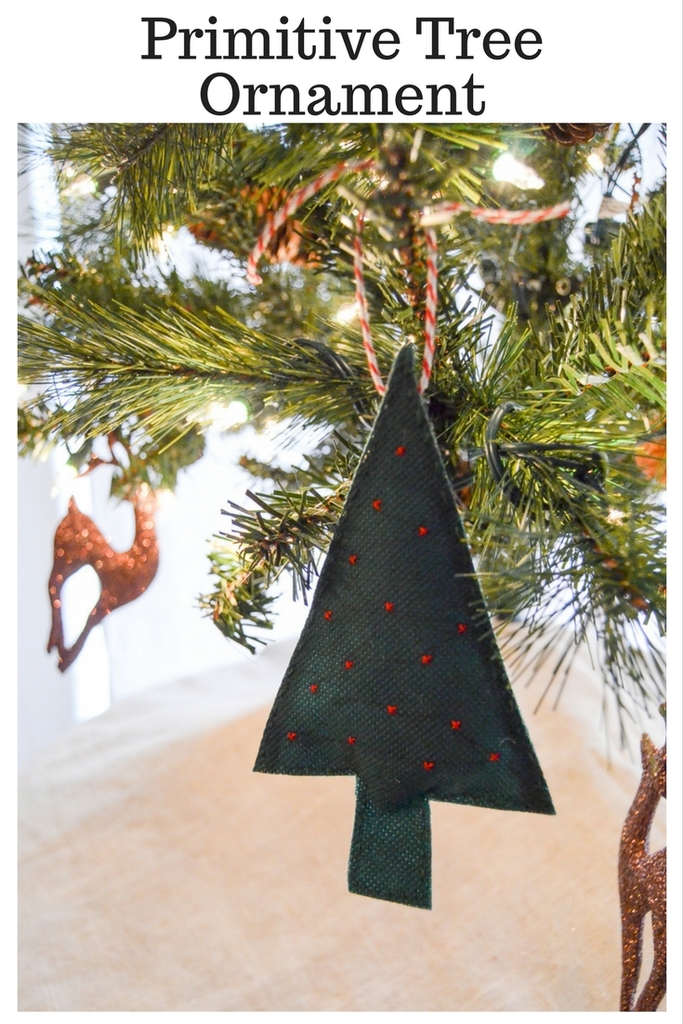 I used:
Pine Oly*Fun
scissors
red embroidery floss
green embroidery floss
needle
Poly-Fil Crafter's Choice
baker's twine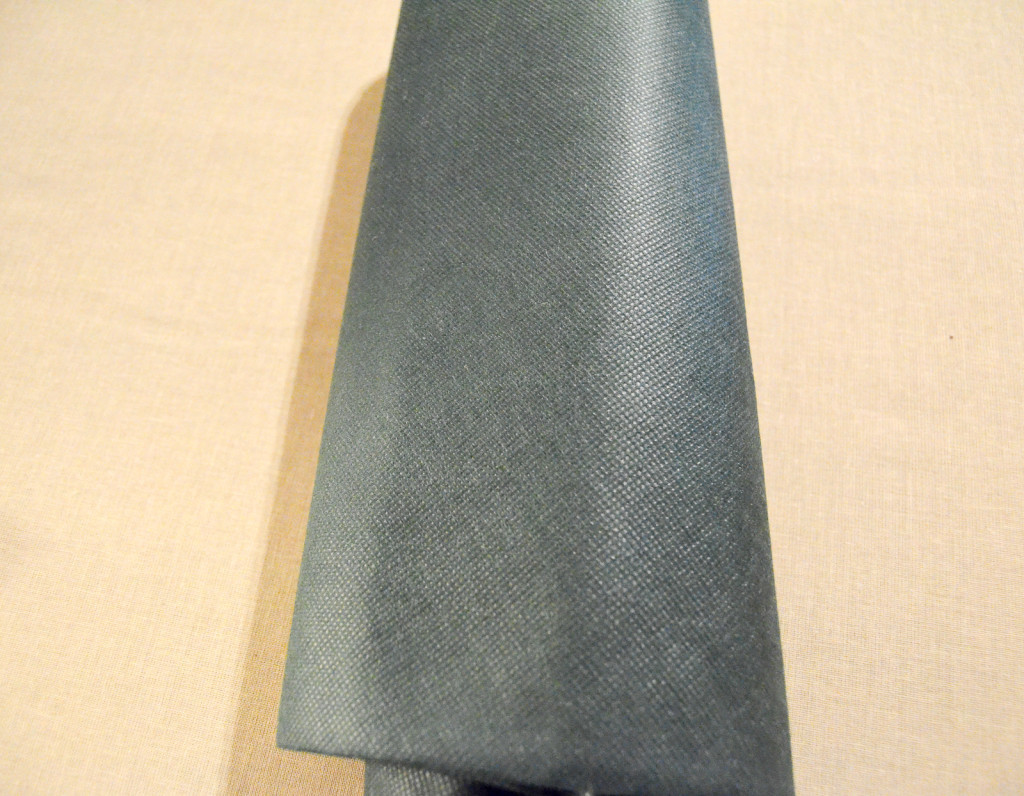 I cut two basic tree shapes.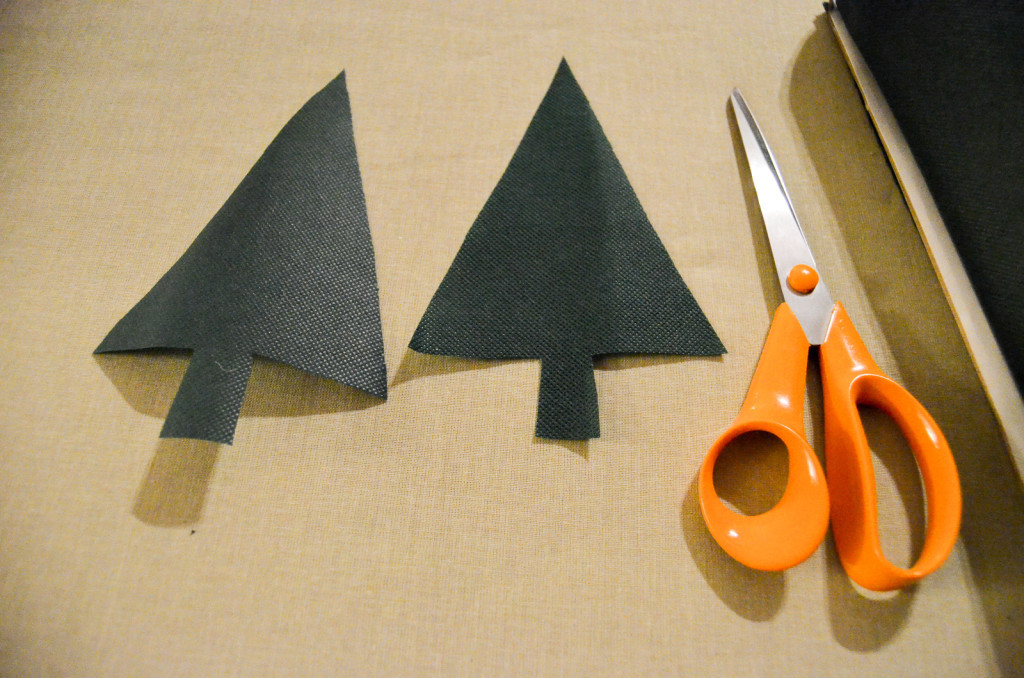 Using the red embroidery thread, I made little cross stitches. I did them randomly all over the tree. Oly*Fun is perfect for cross stitching. Just use the little dots as a guide!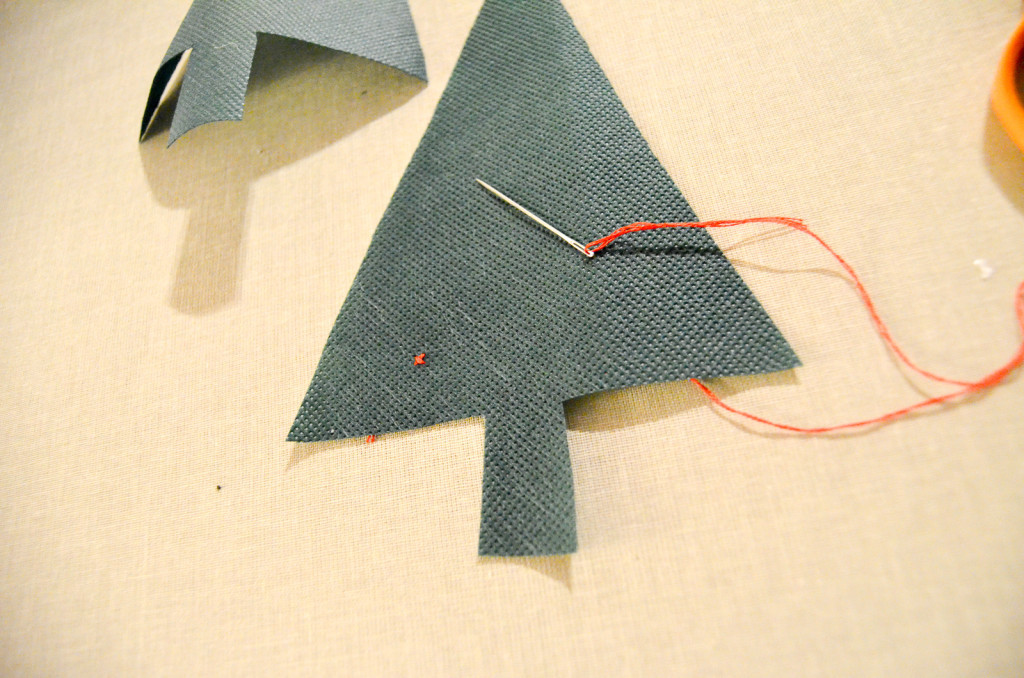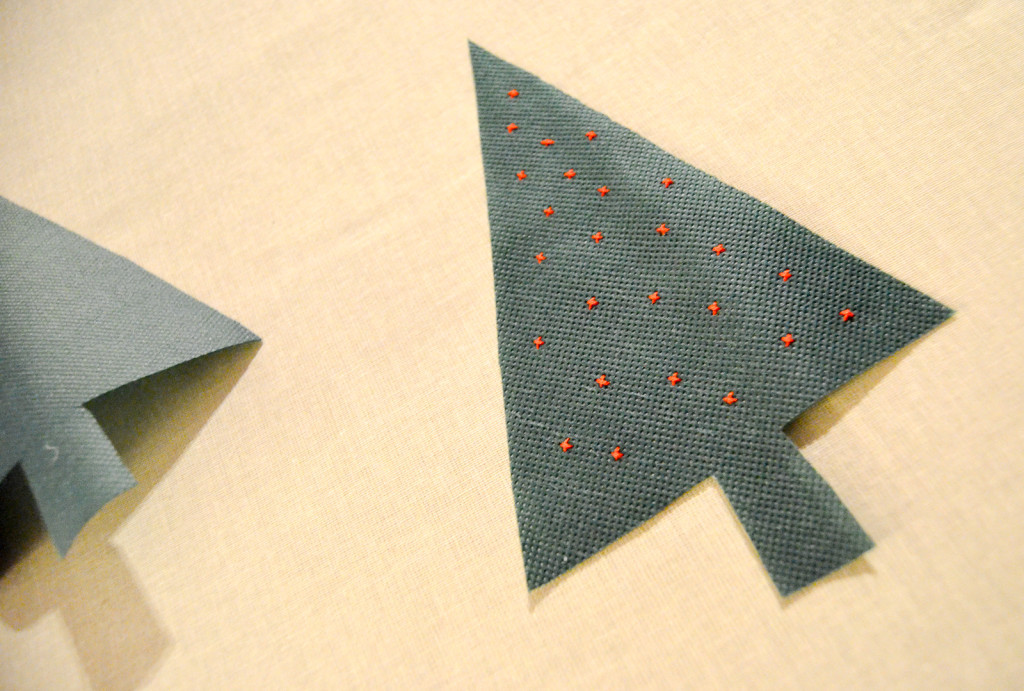 When you're finished stitching, turn the tree over and fold one side of the tree under.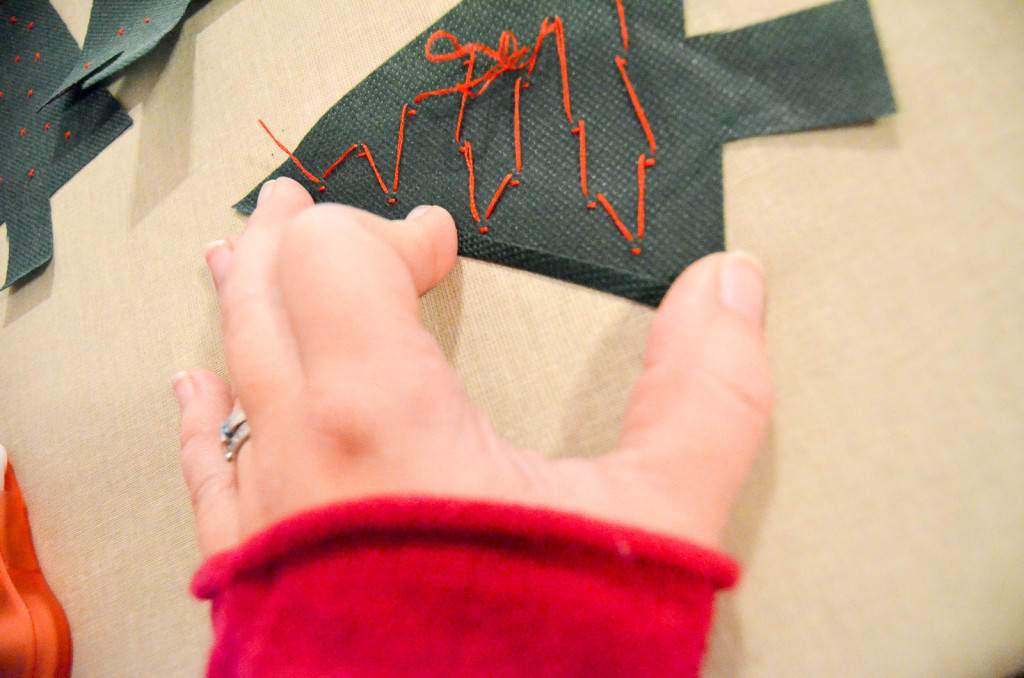 Do the same to the second tree so that the folded sides match up back to back. Stitch them together using the green embroidery thread.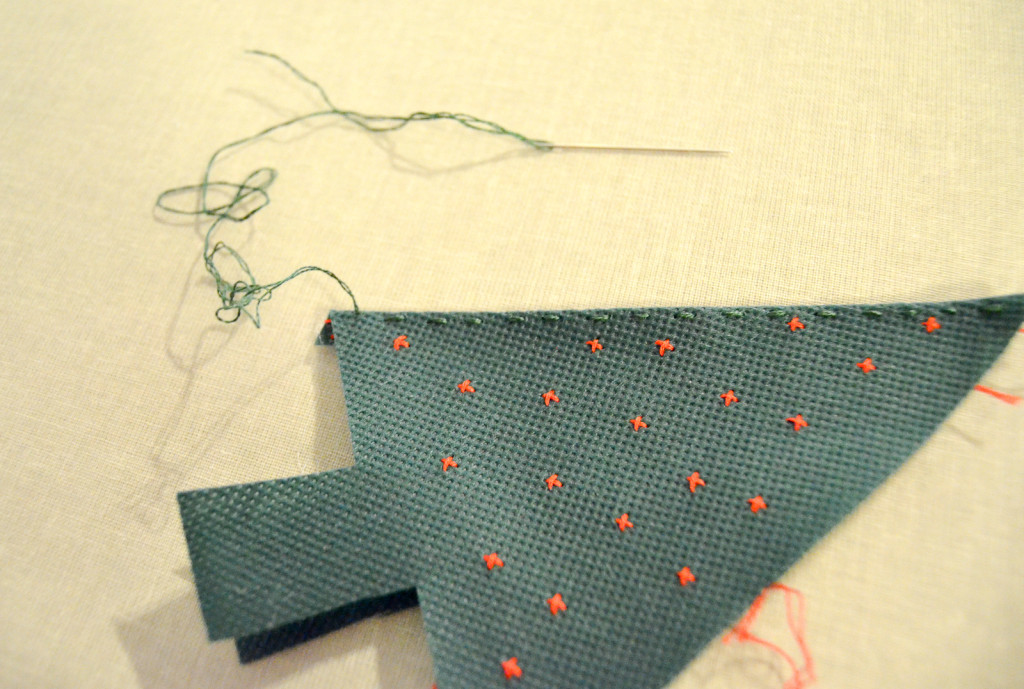 Keep stitching around the tree until you get to the final side. Before you stitch it closed, stuff a little Poly-Fil inside.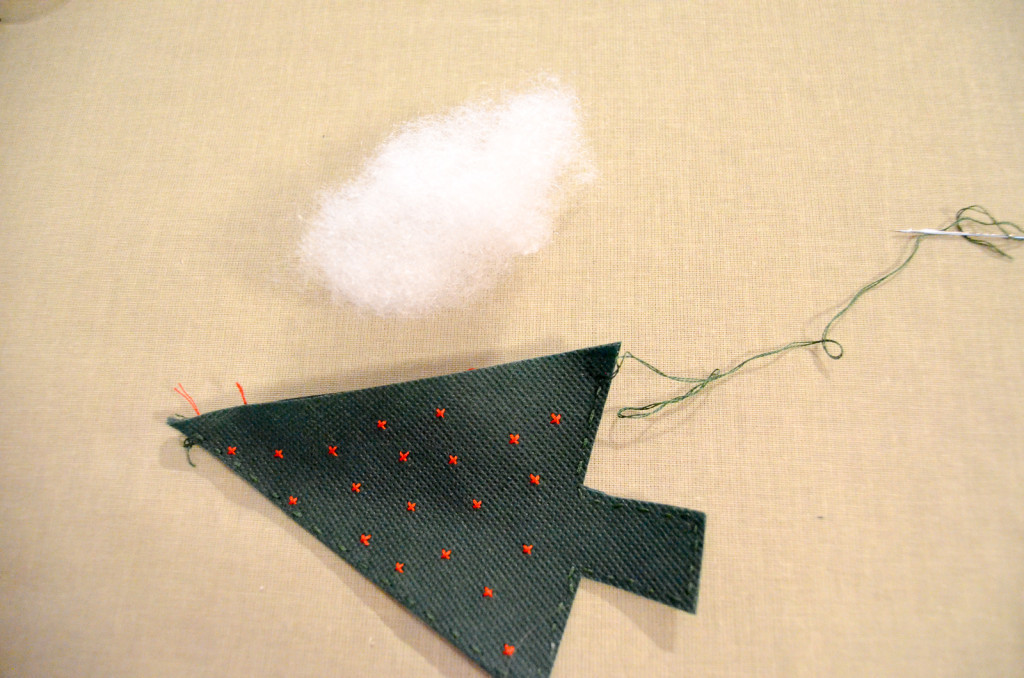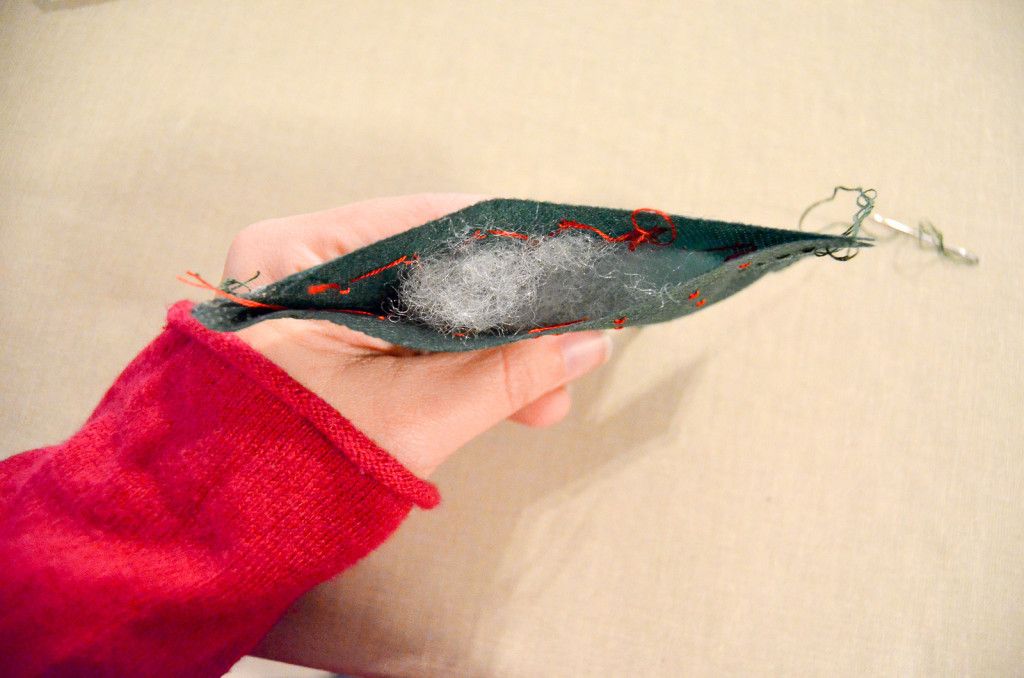 Fold the sides under and stitch the last side closed. At the very top, stick a piece of baker's twine through before you completely close it.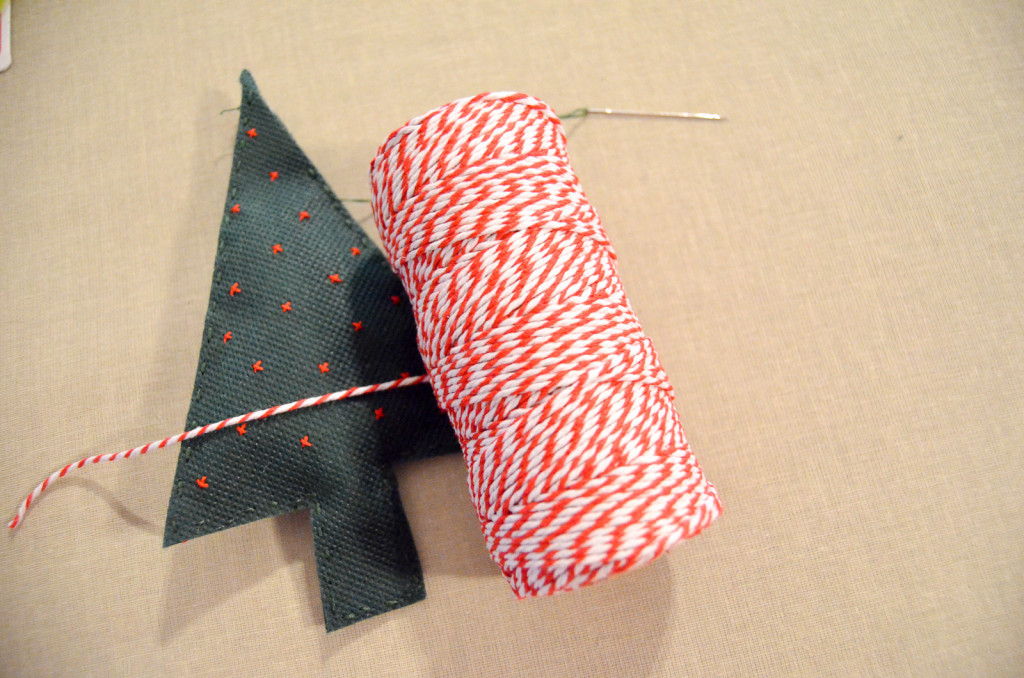 Close up the tree and snip off any excess thread. Tie the baker's twine in a bow or knot.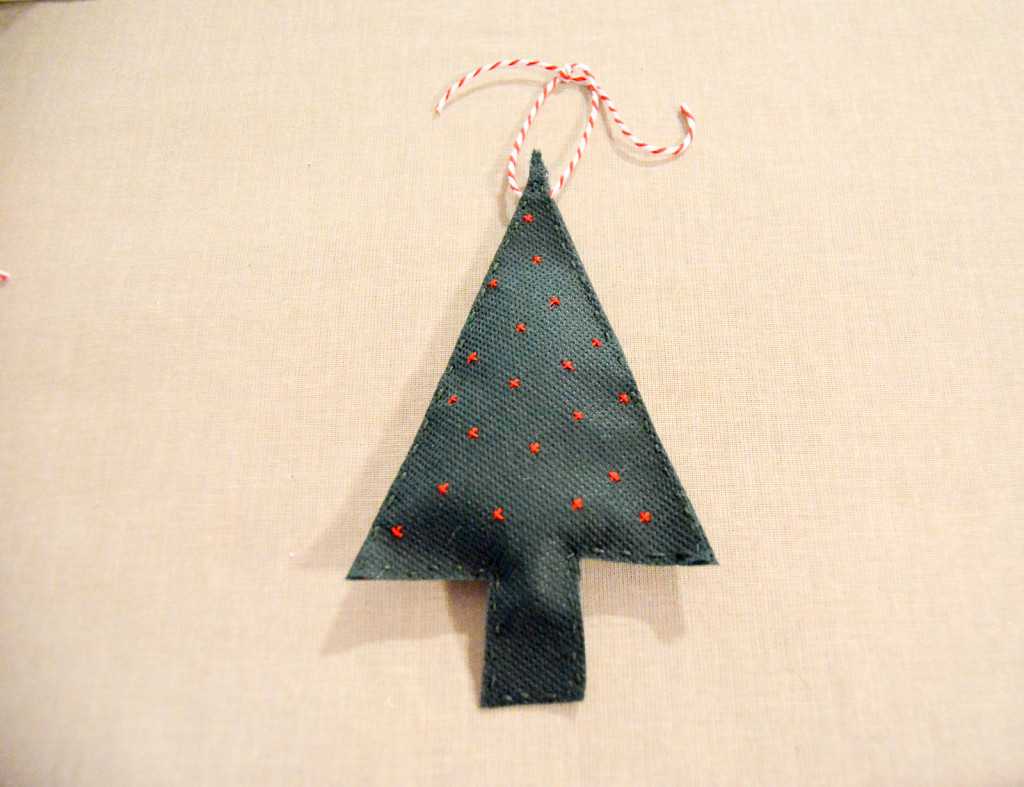 Your Primitive Tree Ornament is ready for hanging! And because both sides have the red stitching, there's no proper back and you don't need to worry about it twisting on the tree. It's a fun and simple addition to our tree this year.