This post contains sponsored content.
Sometimes it's the super simple treats that everyone goes crazy over. Sometimes you just get insanely busy during the holidays, so making something for that cookie exchange you forgot about or the bake sale fundraiser you signed up for is an added stress that you just don't need. This White Chocolate Cherry Macadamia Nut Bark is just three ingredients and so easy that it will be your go-to this holiday season!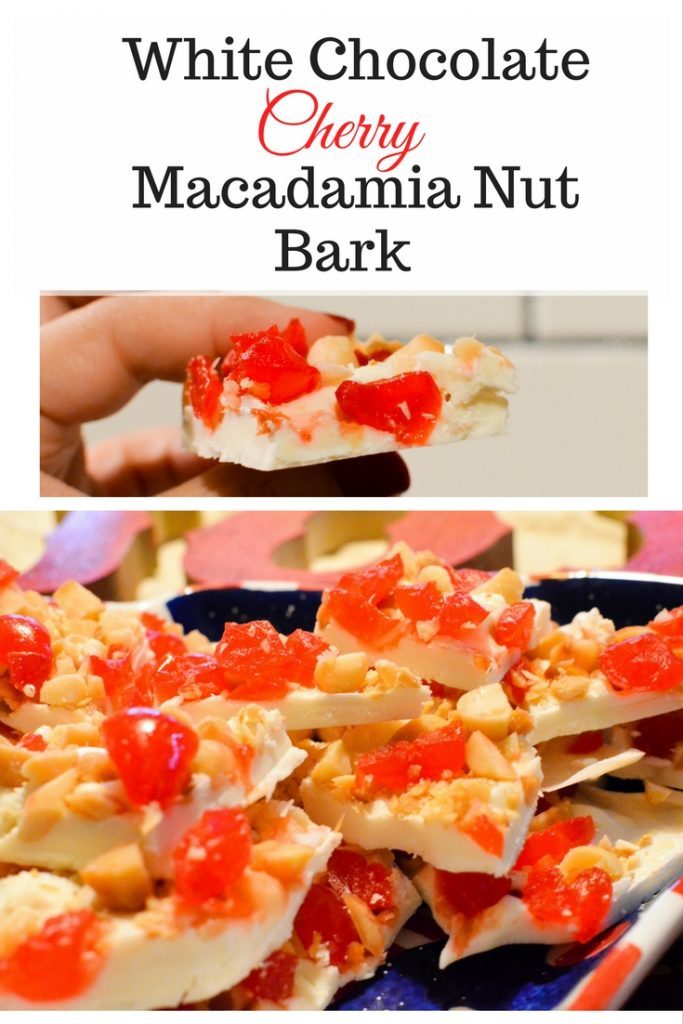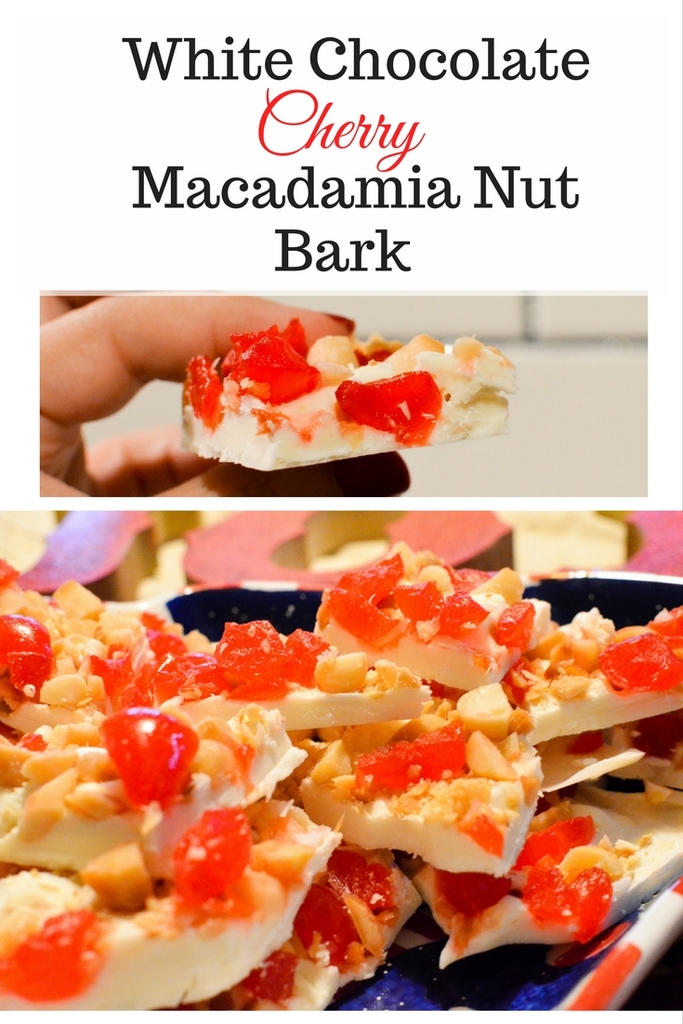 Ingredients:
24 oz white chocolate morsels
12 oz CherryMan Jumbo Topping Cherries
12 oz macadamia nuts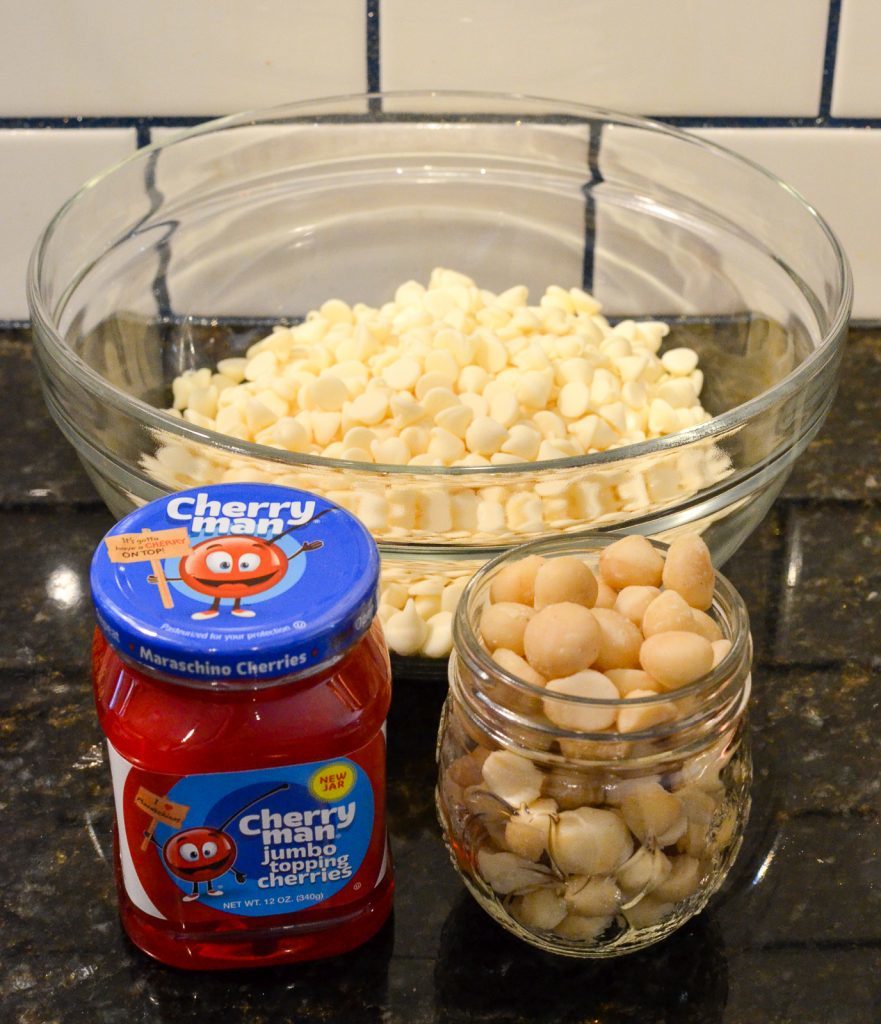 Do a rough chop of the macadamia nuts. I like having bigger chunks, but you can chop them as finely as you desire.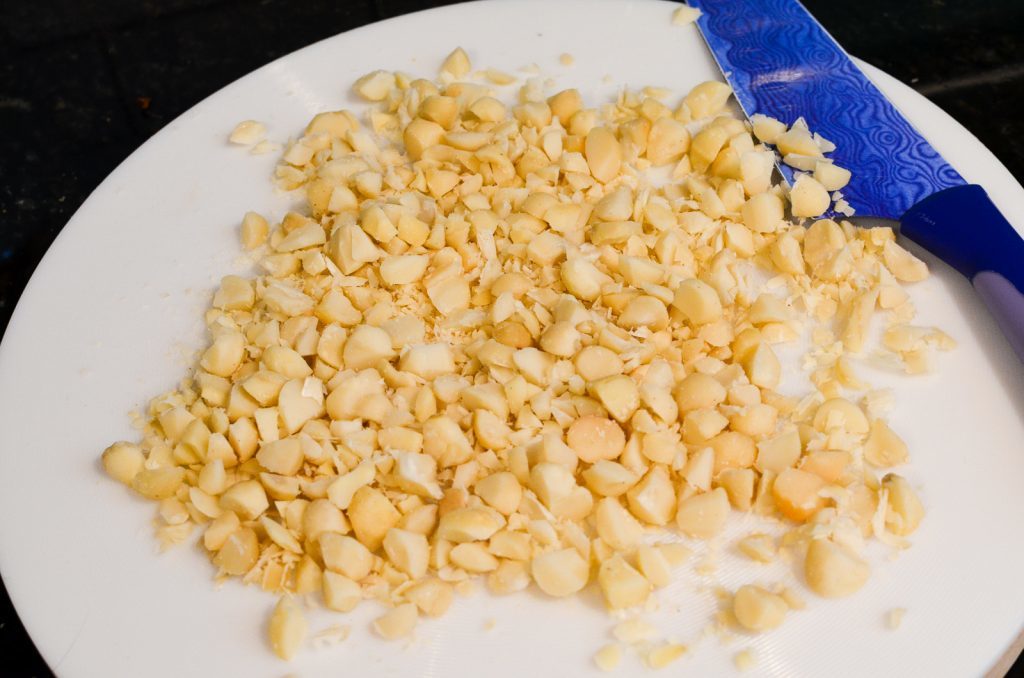 Spread the macadamia nuts on a baking sheet and toast in a 350* oven. I just kept an eye on them until they started to brown–it was just a few minutes.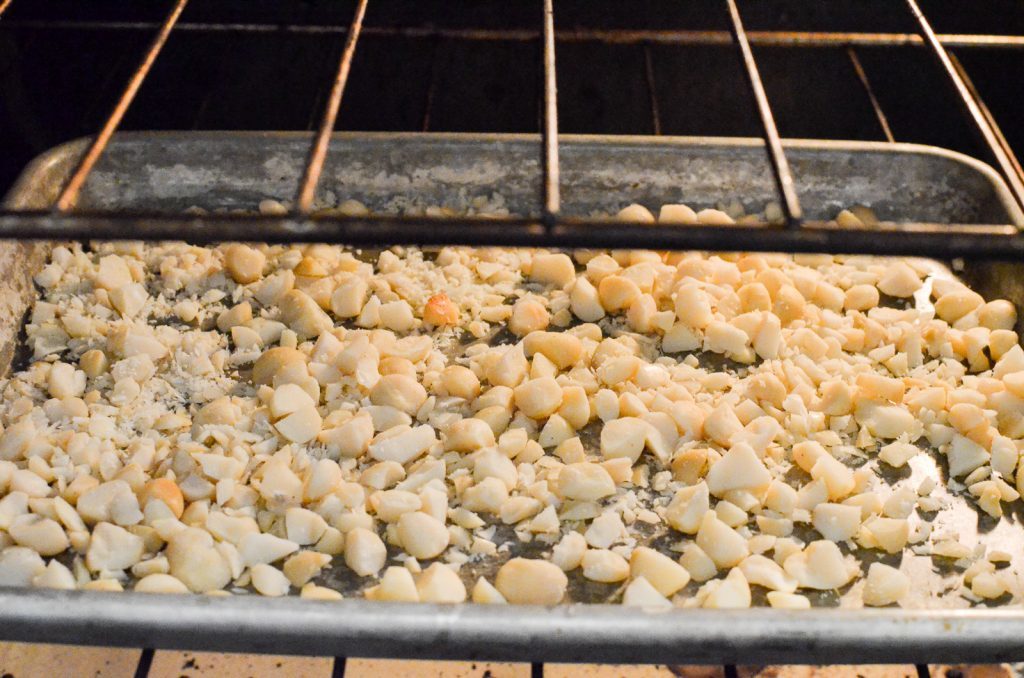 Chop the cherries after draining the liquid. Again, I wanted chunkier cherries, but you can chop them into smaller pieces.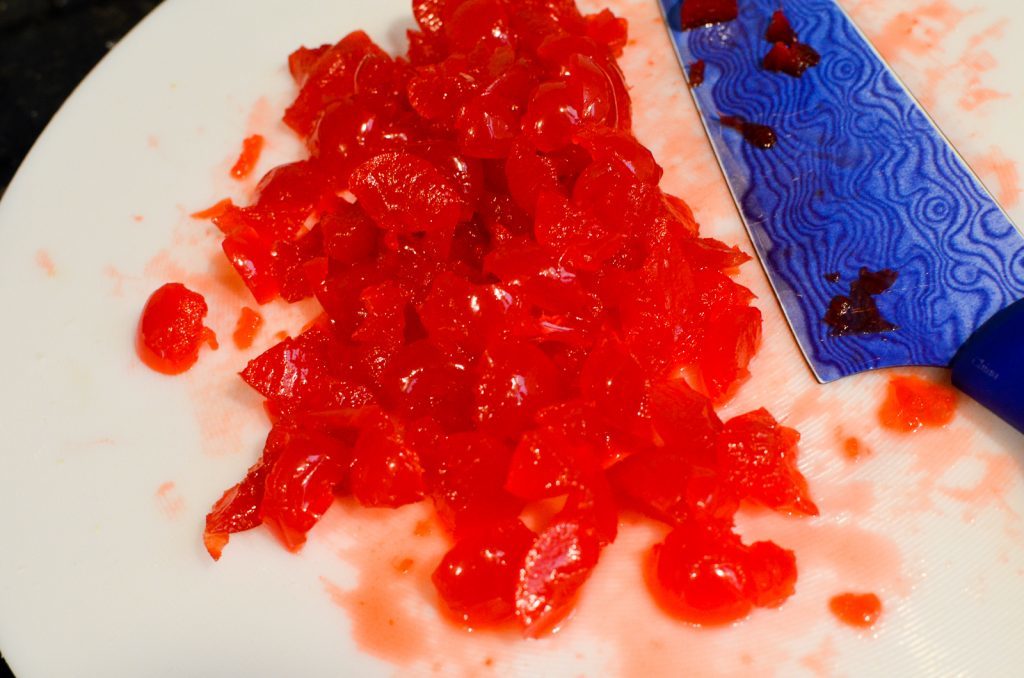 Melt the white chocolate. I used the double boiler method. The white chocolate doesn't take long to melt. Make sure you keep stirring.
When the white chocolate is melted, place a piece of parchment paper over a baking sheet and spread the white chocolate on top.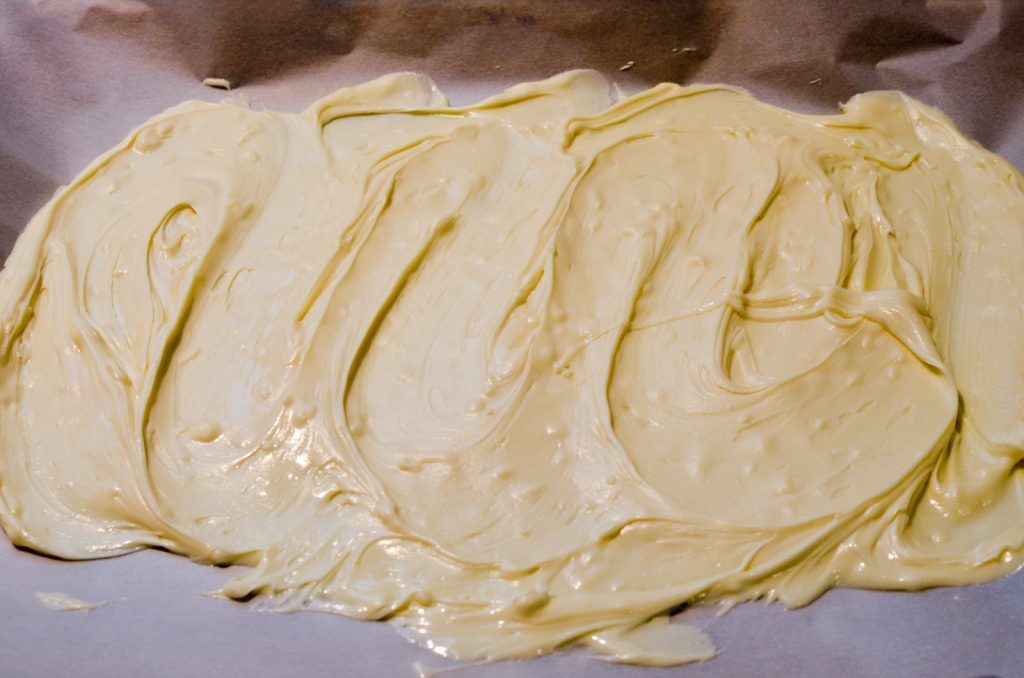 Sprinkle on the toasted macadamia nuts, gently pressing them into the white chocolate.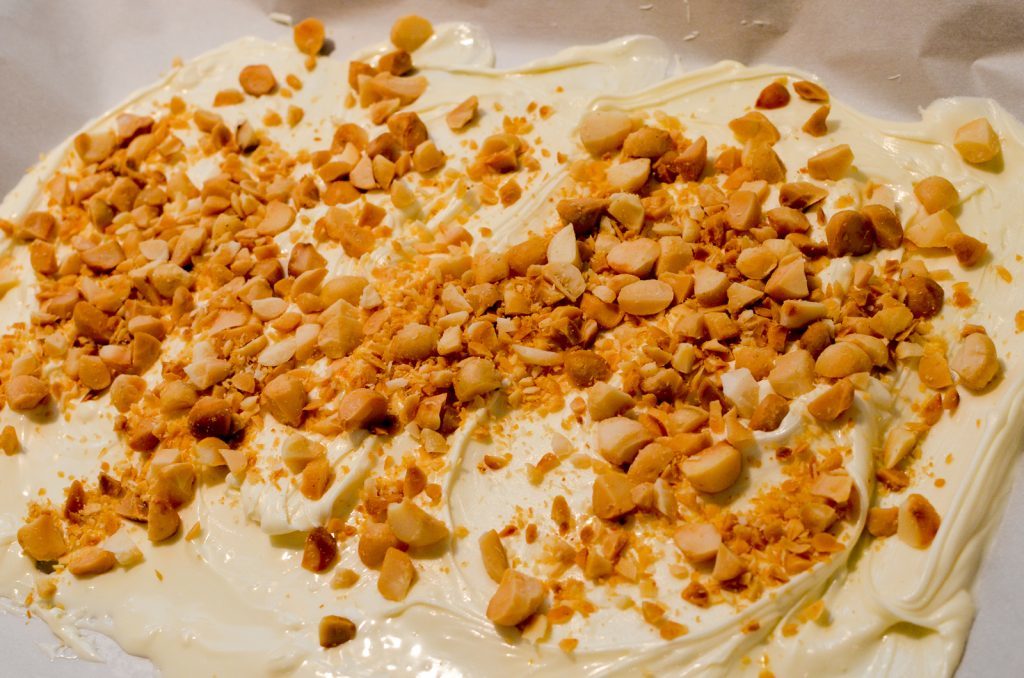 Put the cherries on top, again gently pressing them into the white chocolate.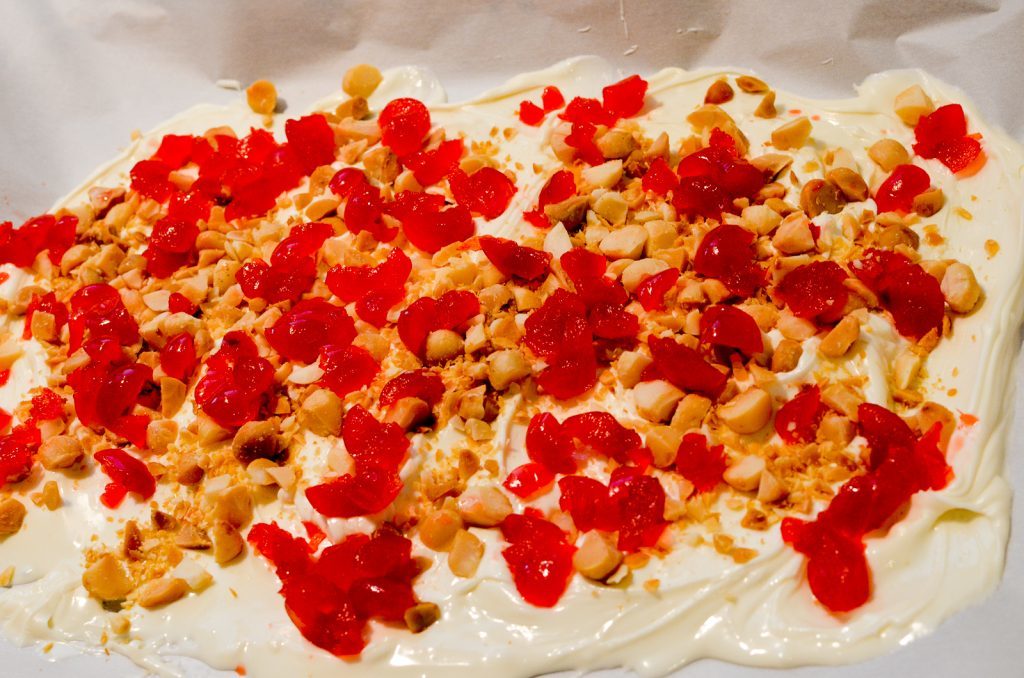 If you have space, put the tray inside your refrigerator to speed up the cooling of the white chocolate. If you don't have room, leave it on a safe patch of countertop away from the cherry loving fingers of your three year old. It will take between one and two hours to cool and harden.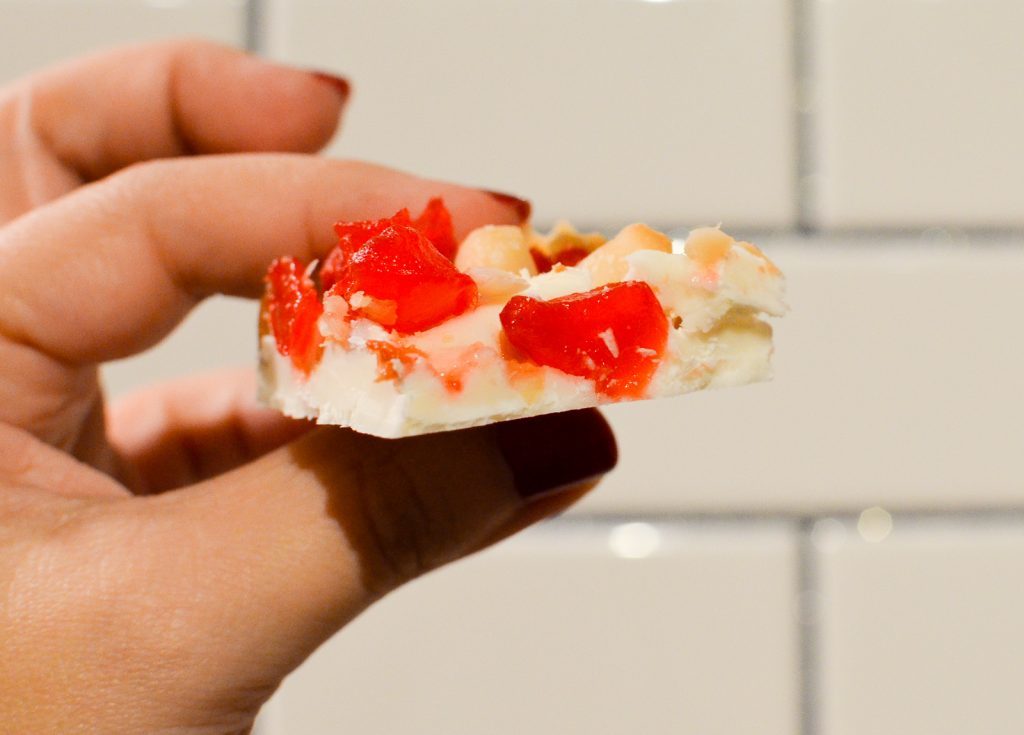 The girls LOVE the White Chocolate Cherry Macadamia Nut Bark–so much so that Madeline wanted me to take a video of her saying how much she recommends it. It's so crazy easy to make that you'll happily oblige when you're asked to bring a treat to the next event.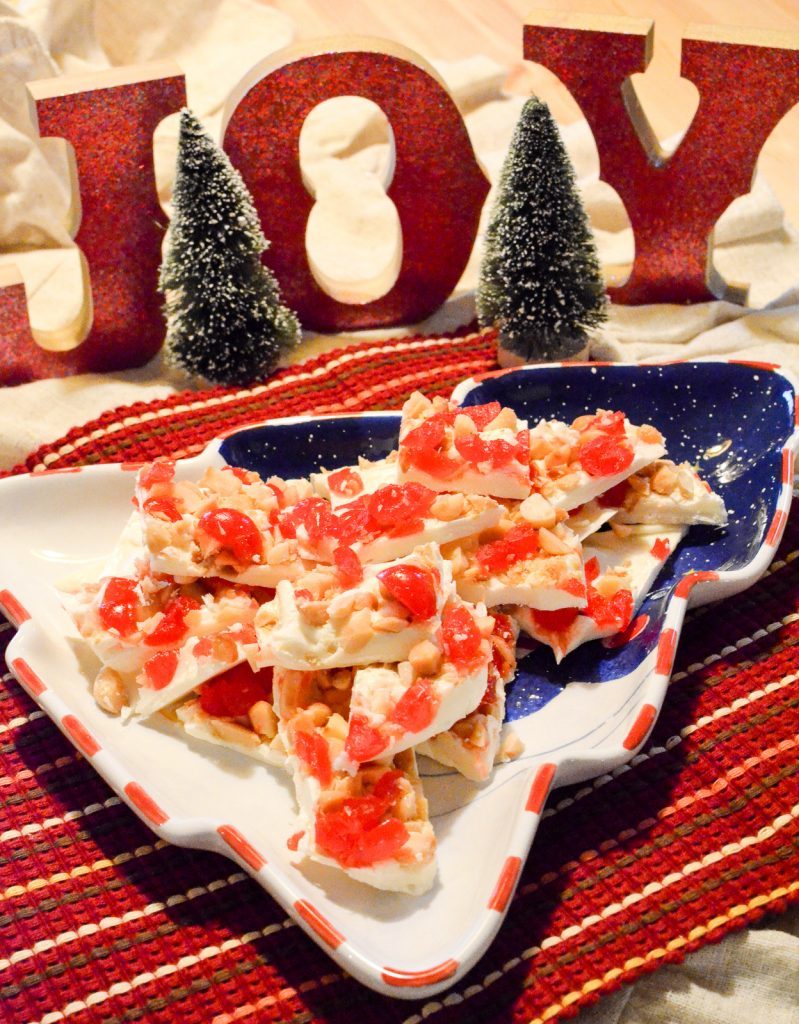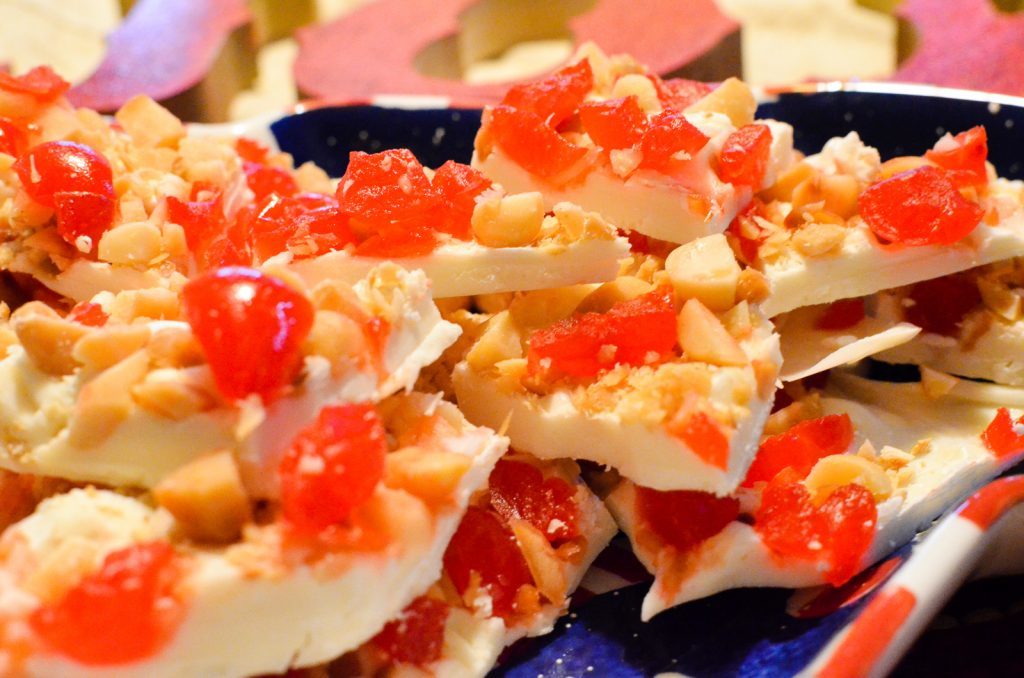 SaveSave