I love poinsettias, but plants don't last long in my house. They're such a part of Christmas in my head, though, that I can't pass up poinsettia decor. With a toddler who pulls and eats every living plant around her, I decided my best bet for poinsettias this year would be to make my own, so I created this quick No-Sew Poinsettia Wreath.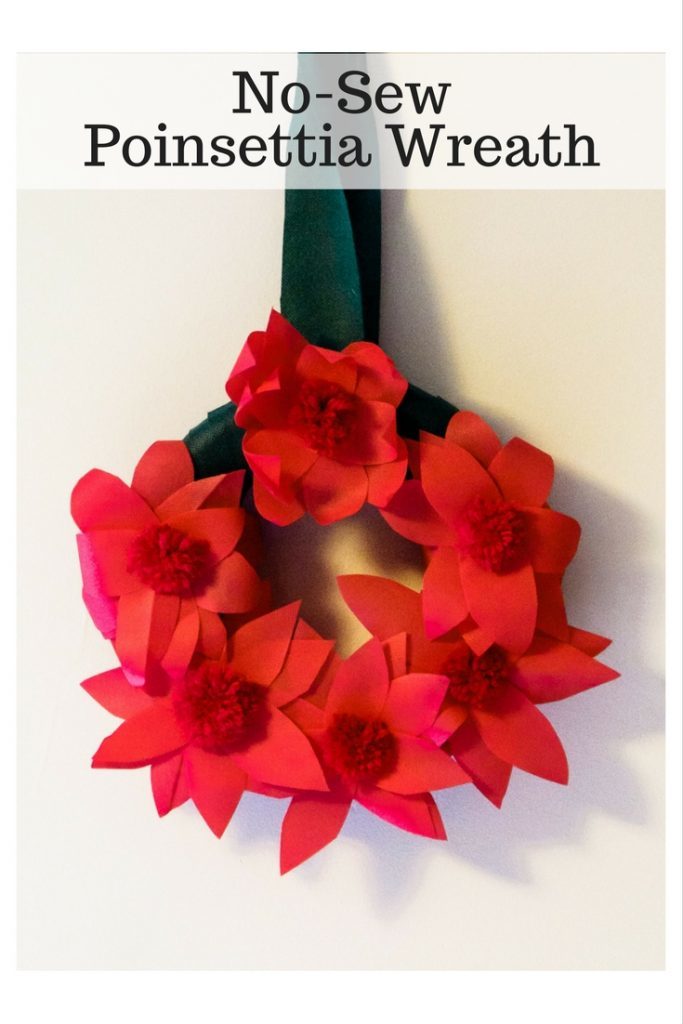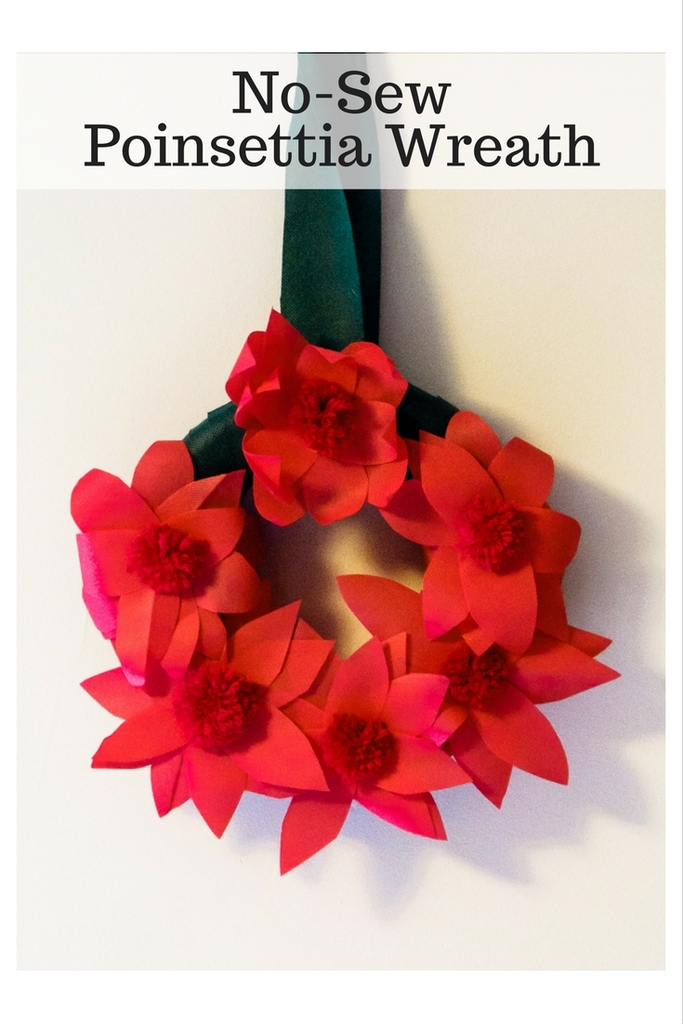 To make this, you will need:
wreath form
Cherry Pop and Pine Oly*Fun
scissors
straight pins
red yarn pom poms
To start, I cut my Pine Oly*Fun lengthwise into roughly 1.5″ strips. I then wrapped the strips around my wreath form and attached the final bit with a straight pin.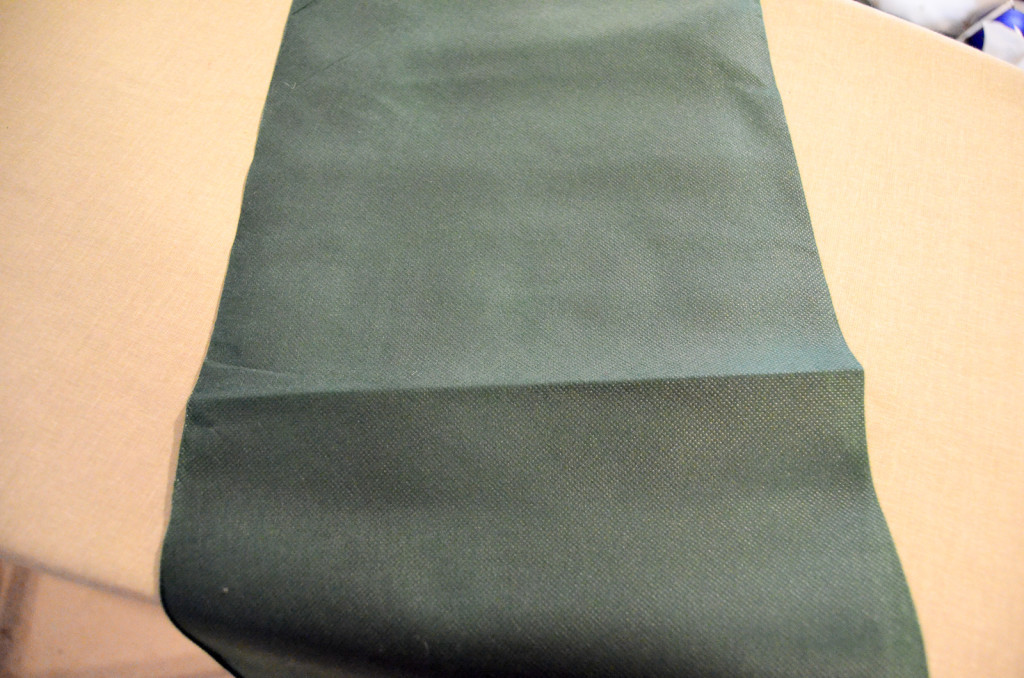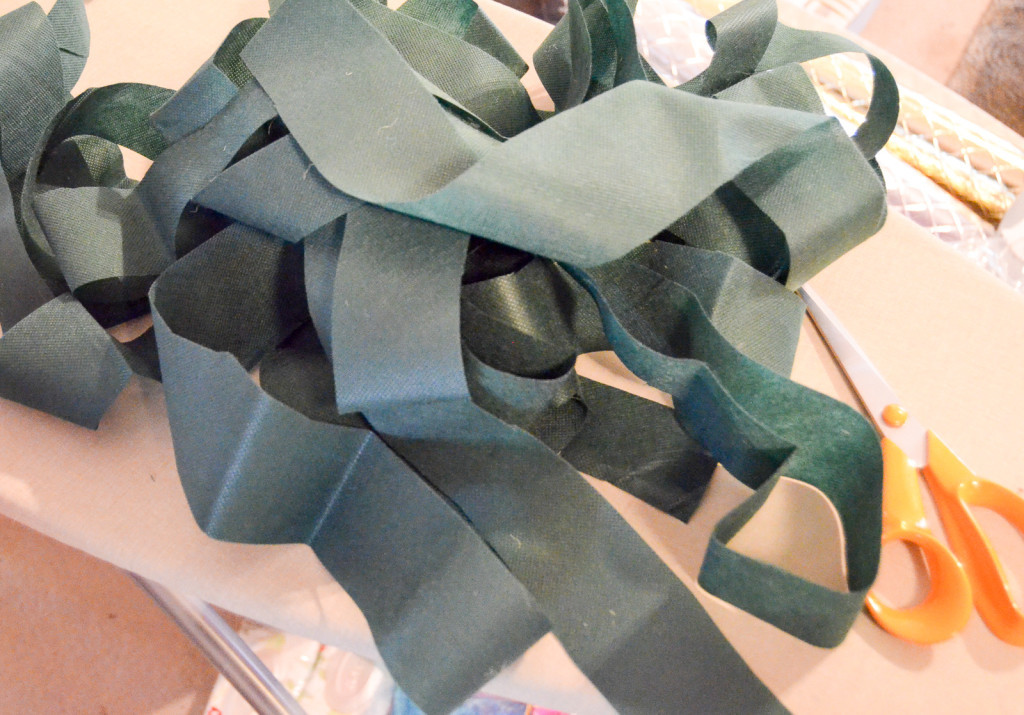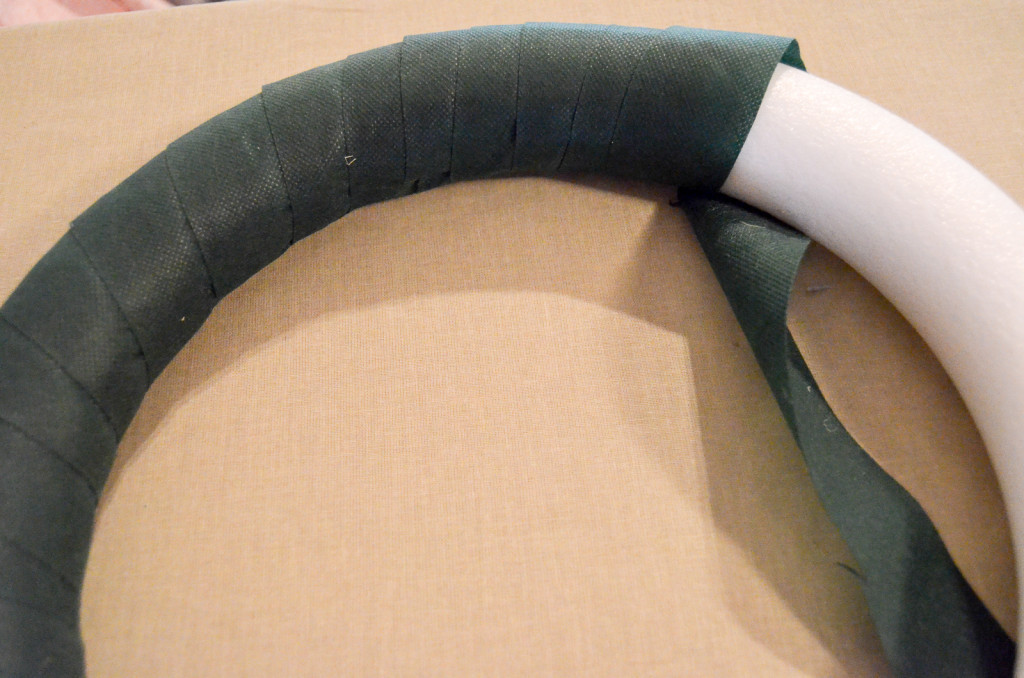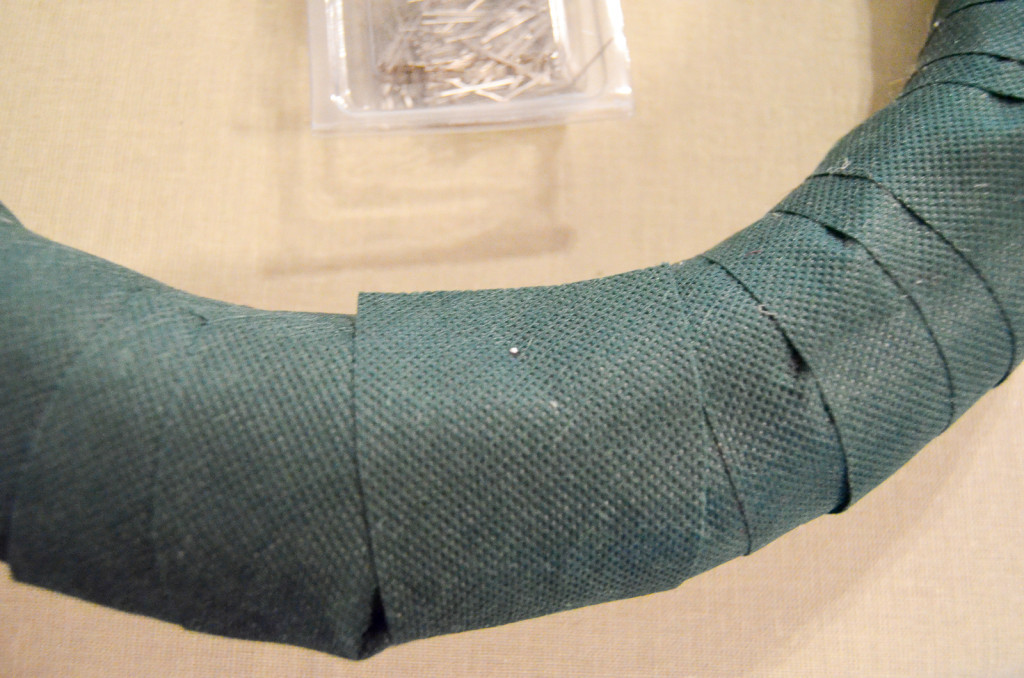 Next, I took the Cherry Pop Oly*Fun and cut petals. I just freehanded petal shapes and they roughly varied in sizes between 2″-3″.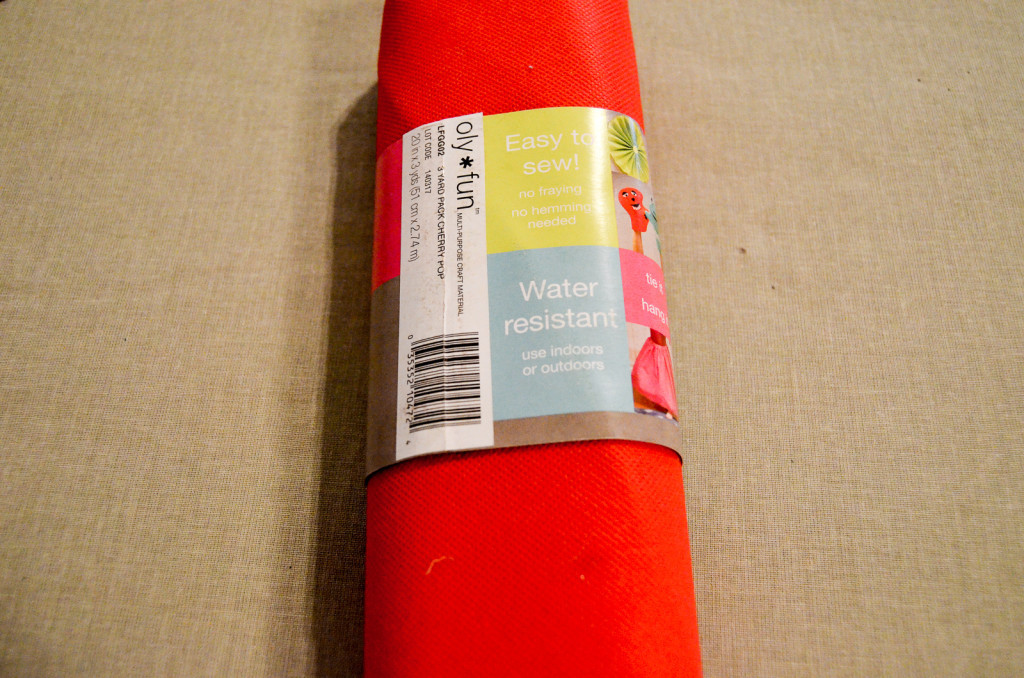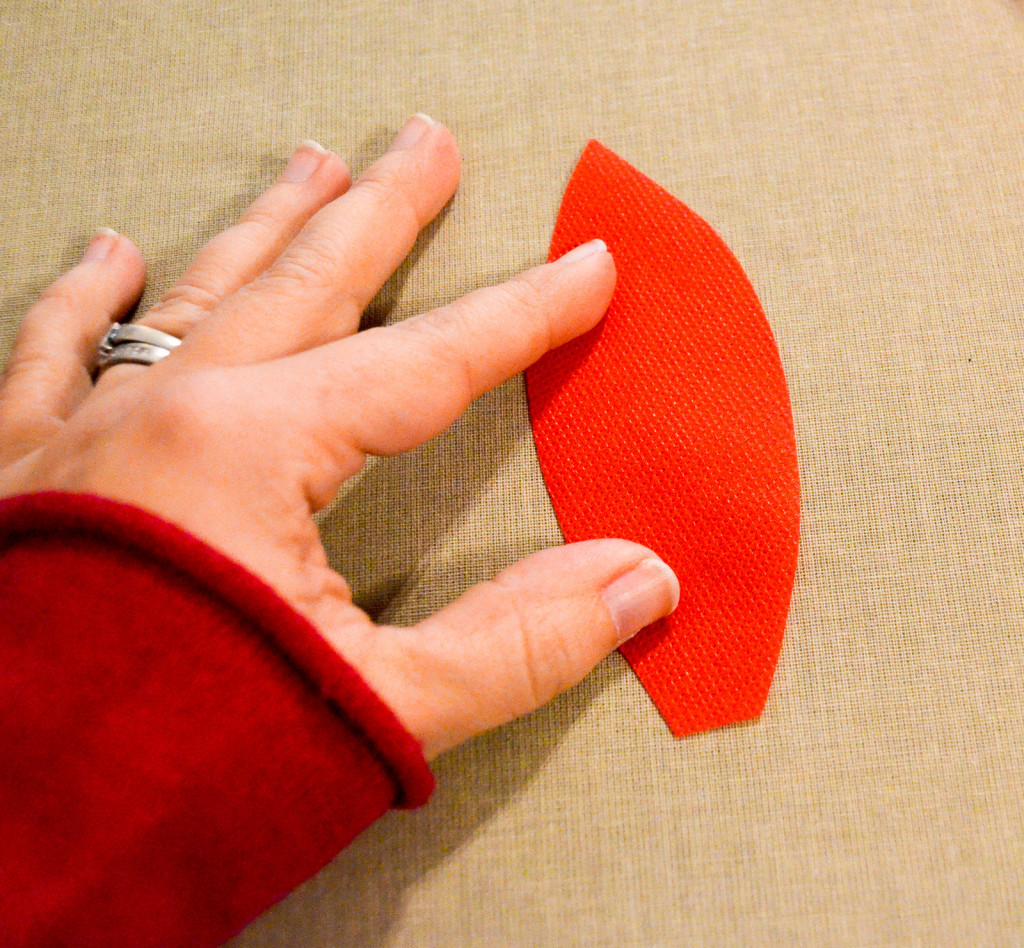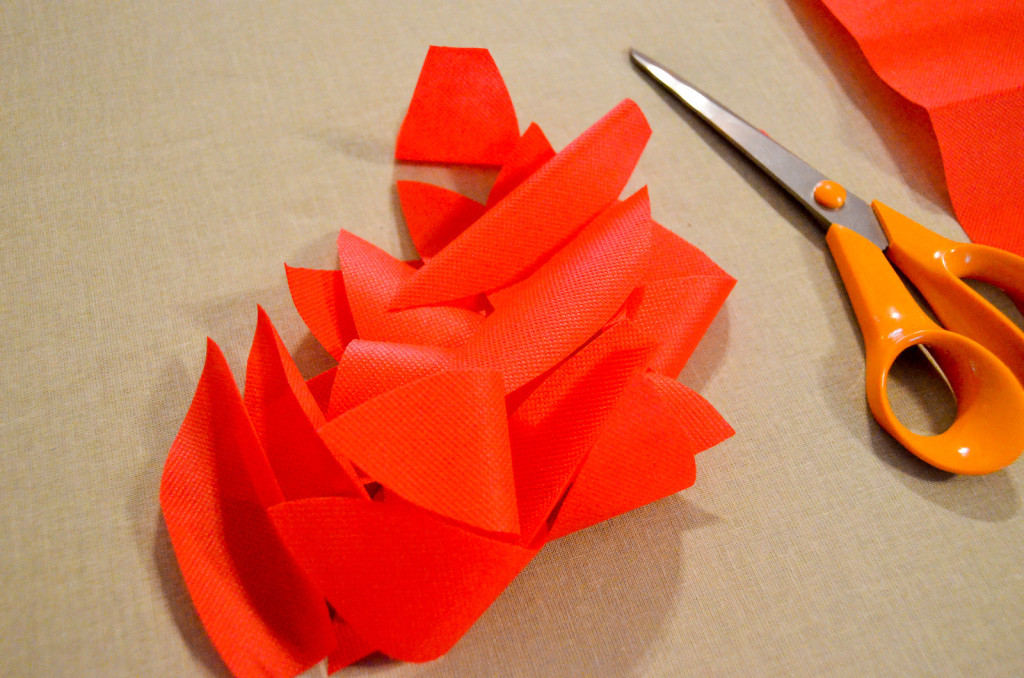 To make the poinsettias, I arranged five petals in a flower shape. I then did two more layers of petals to flesh out the flower. I attached the pom pom to the center, sticking a straight pin through it directly into the wreath.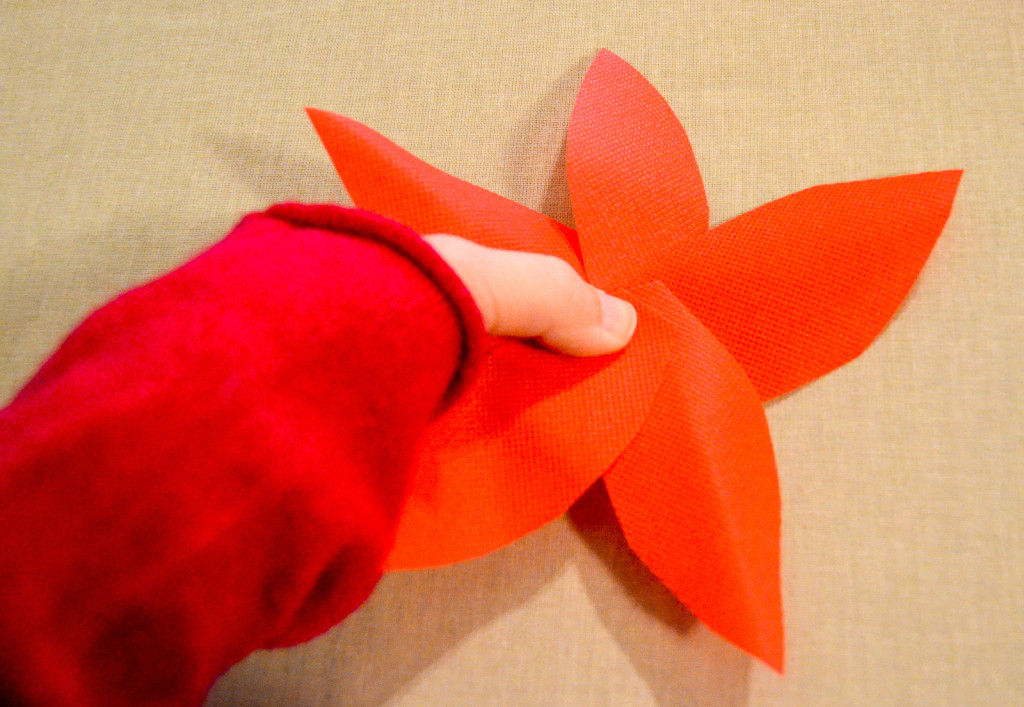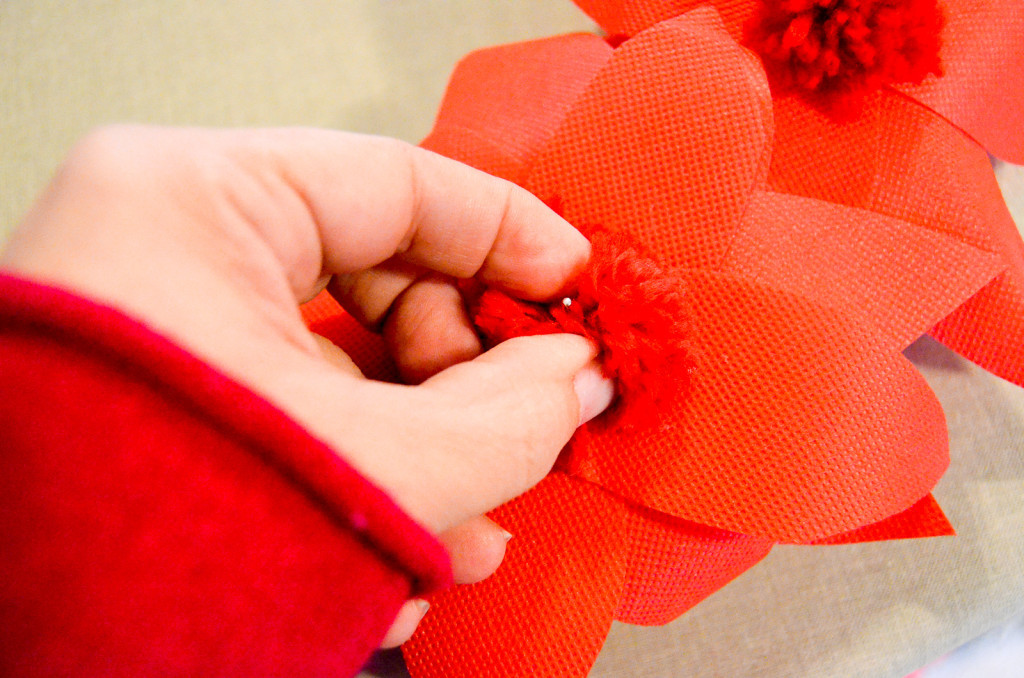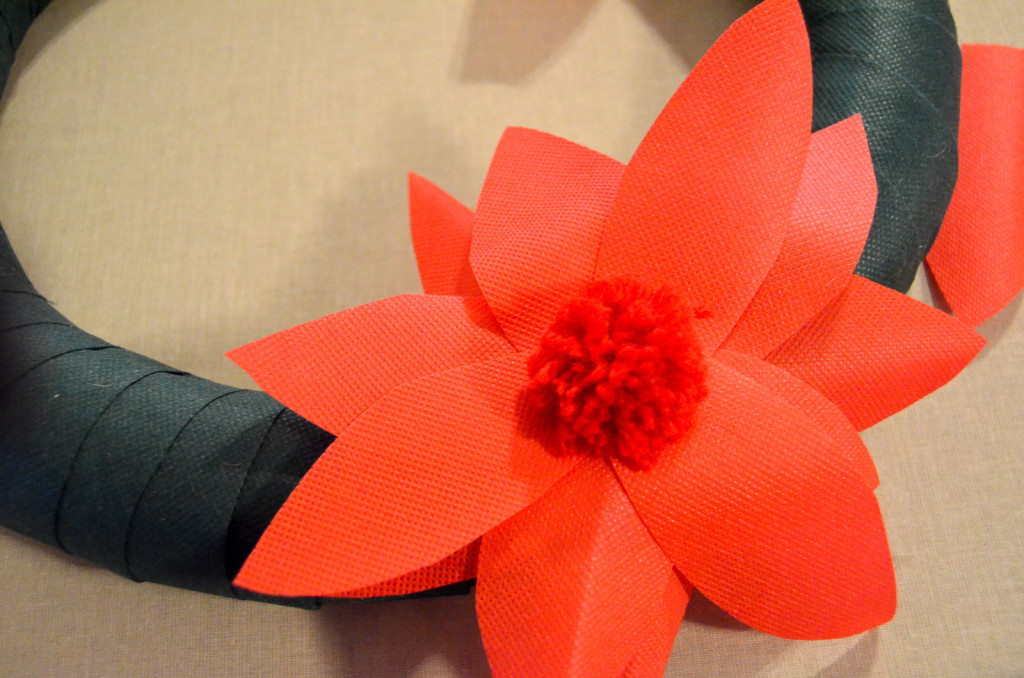 Continue until you have as many poinsettias on the wreath as you want!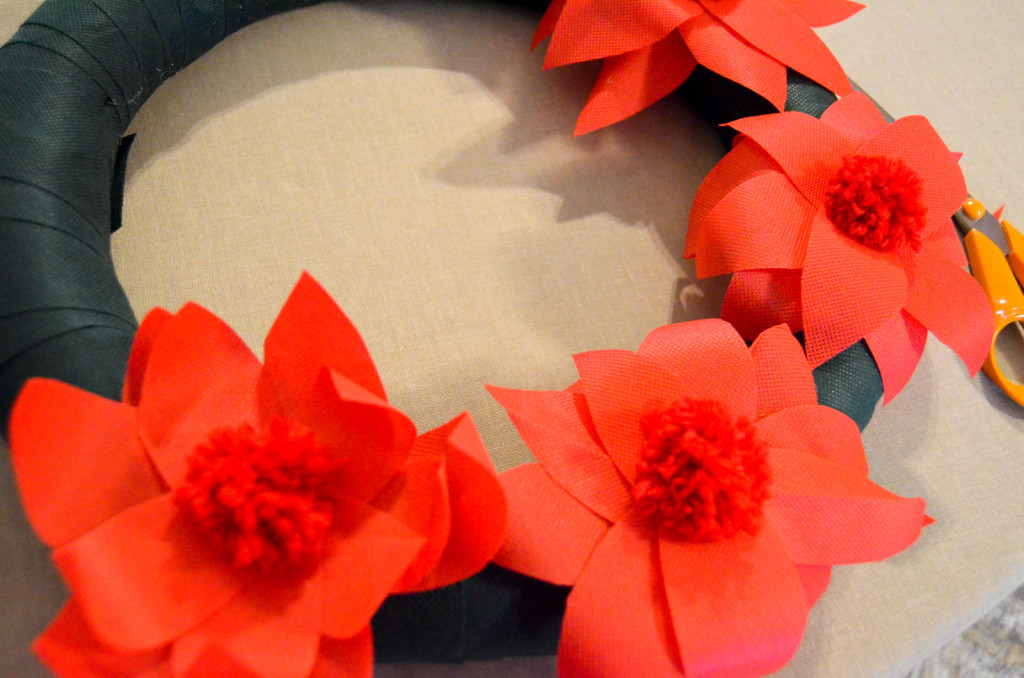 To finish it off, I looped a bit of a leftover strip of the Pine Oly*Fun around the top for hanging and attached a last poinsettia to it.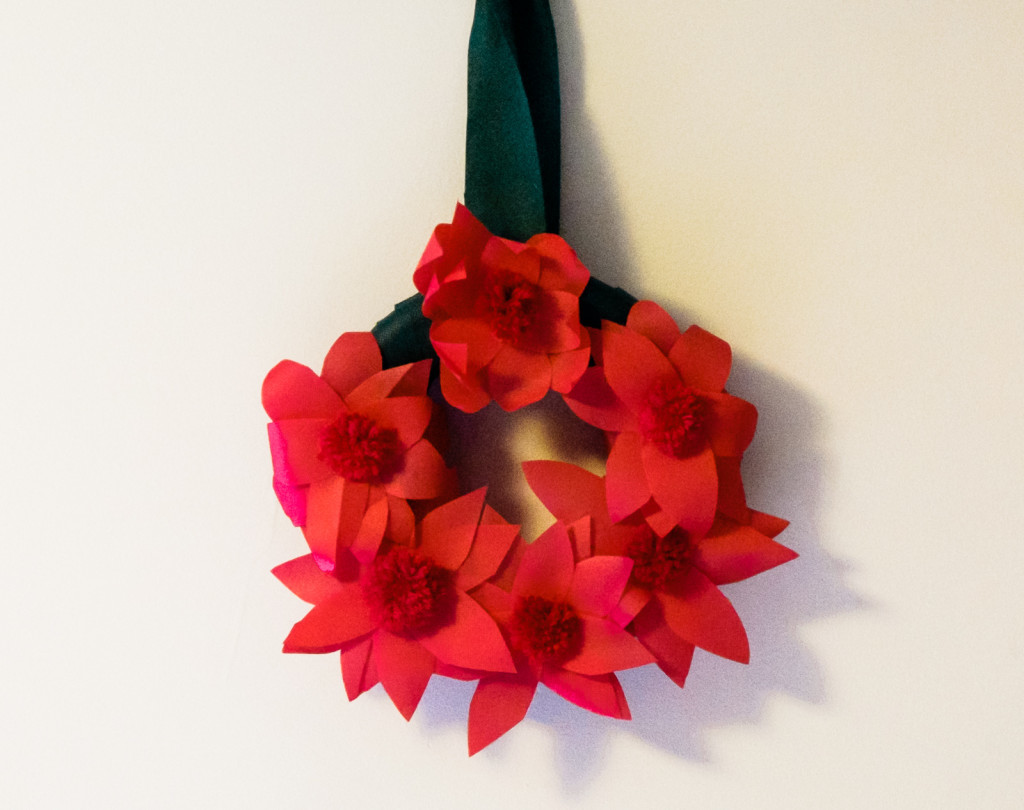 This No-Sew Poinsettia Wreath is such a fast make and I don't need to worry about watering it! It's a great addition to our holiday decor. It won't fray and can be hung anywhere!