Is there anything better than a bright pop of classic red and green for Christmas? No matter what kind of decor we're doing, I always include red and green somewhere. I started making some yarn flowers recently without knowing exactly what I was going to do with them, but after I had a few, I decided a nice retro-feel Christmas Yarn Flower Wreath was just what my Christmas decor was calling for.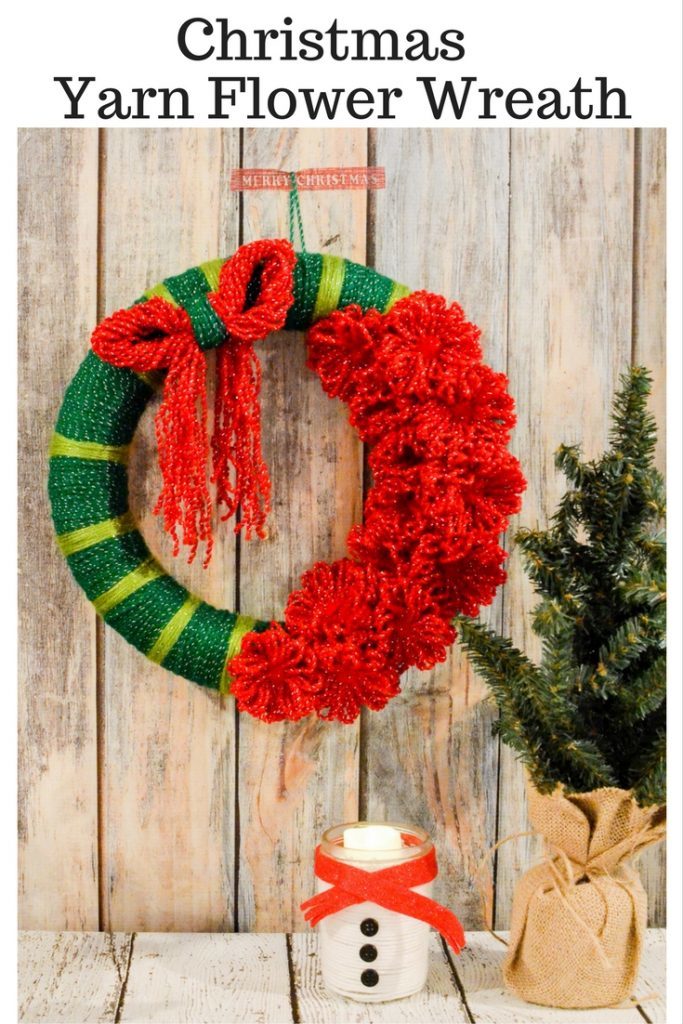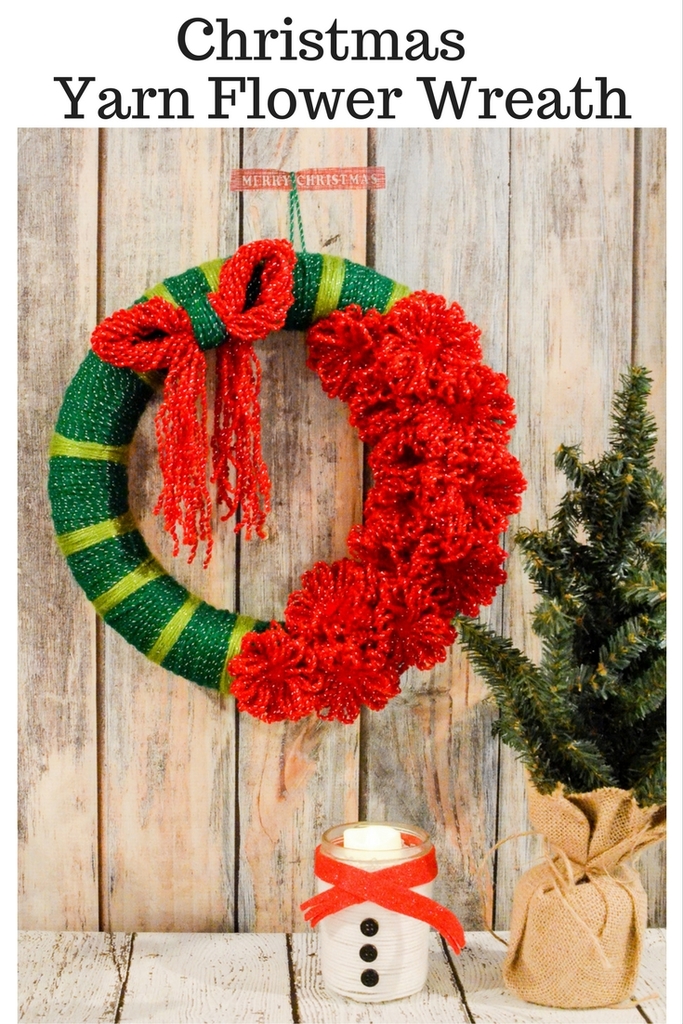 This post contains affiliate links.
straight pins
scissors
Wrap the wreath form in the darker of the two green yarns. Wrap stripes onto it with the lighter green.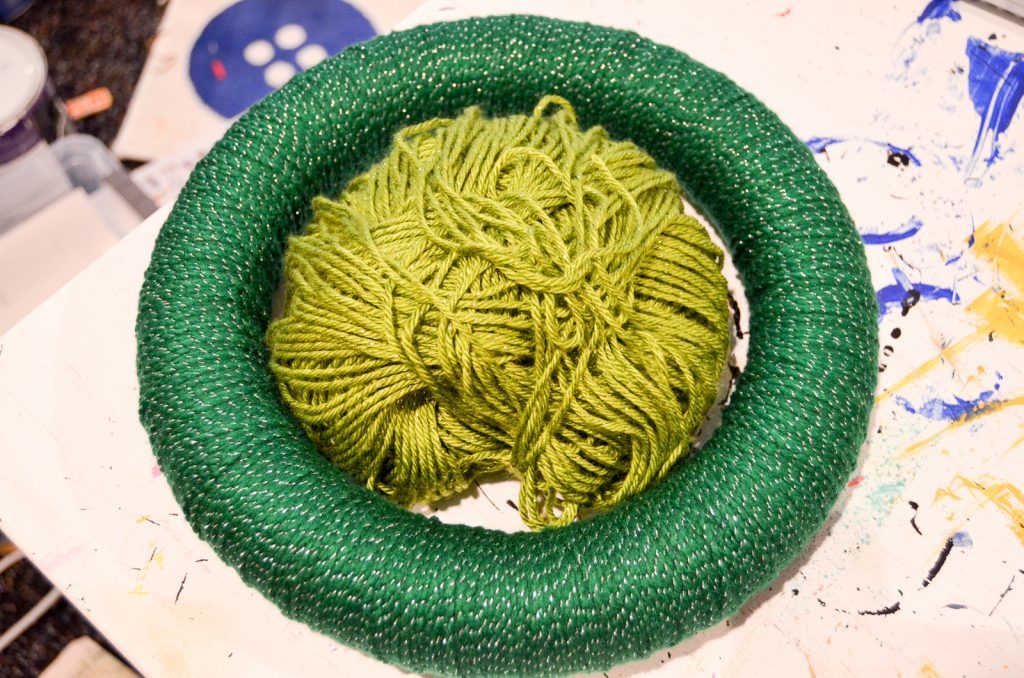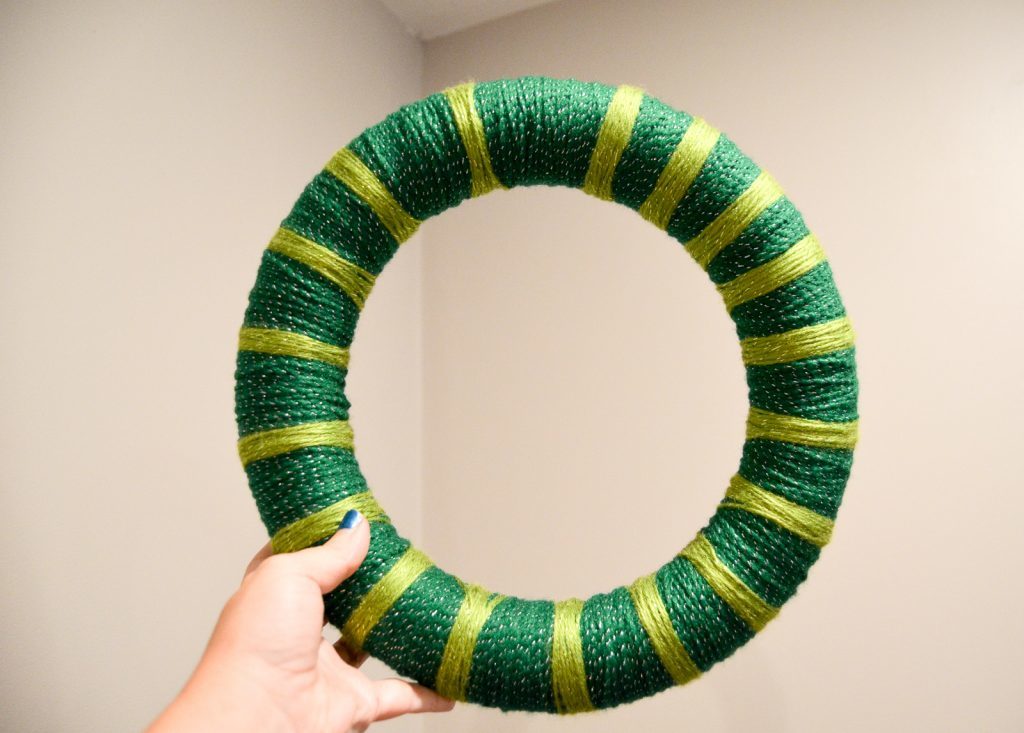 Make a bunch of red yarn flowers. I used the sparkly red for the flowers and the solid red for the centers.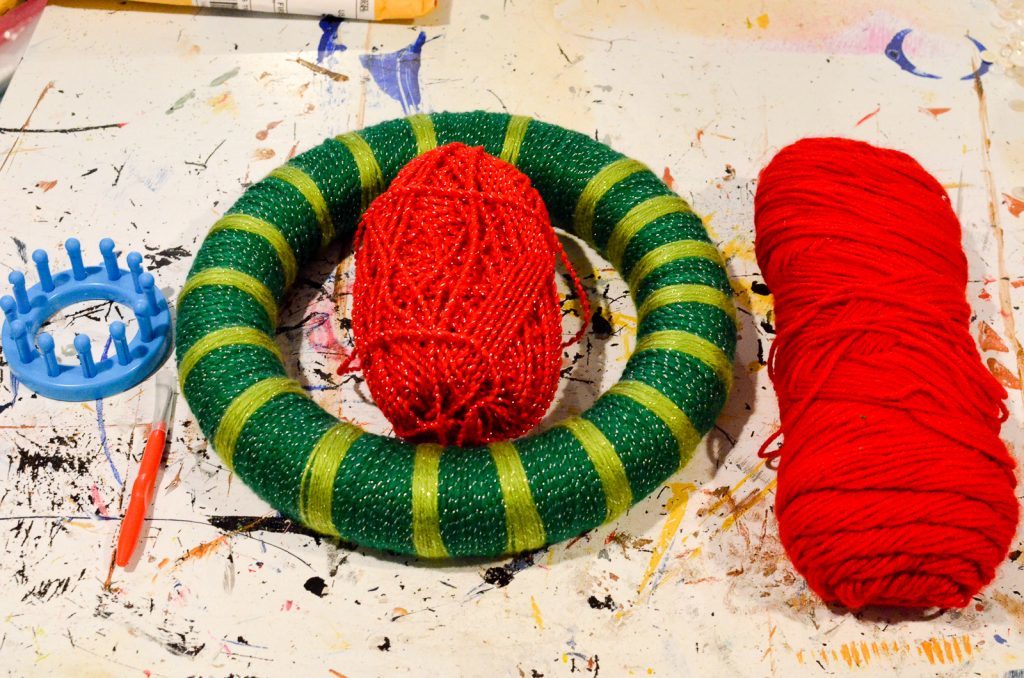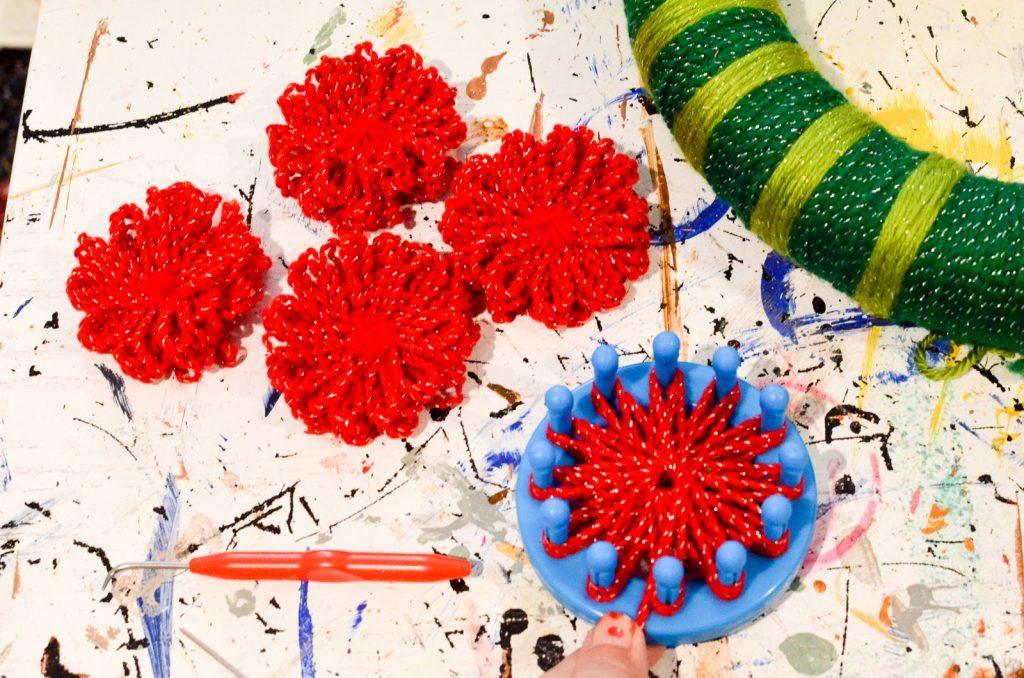 To attach the flowers to the wreath form, push a straight pin straight through the middle of each flower into the wreath. I like this method because the flowers are secure, but I can also remove them easily at a later date if I want to reuse the flowers for another project.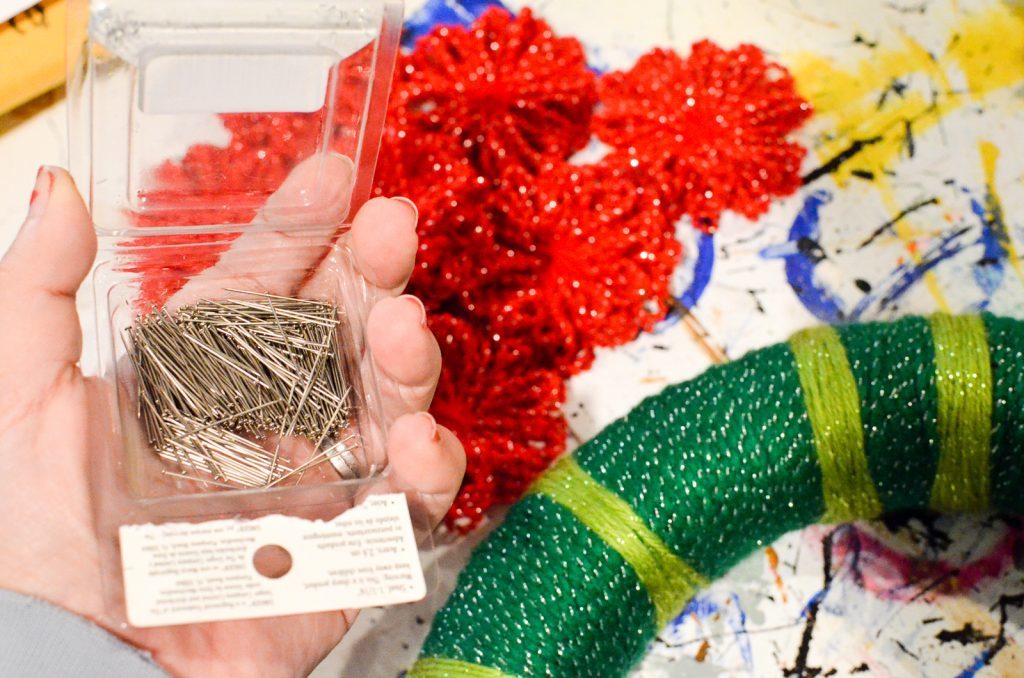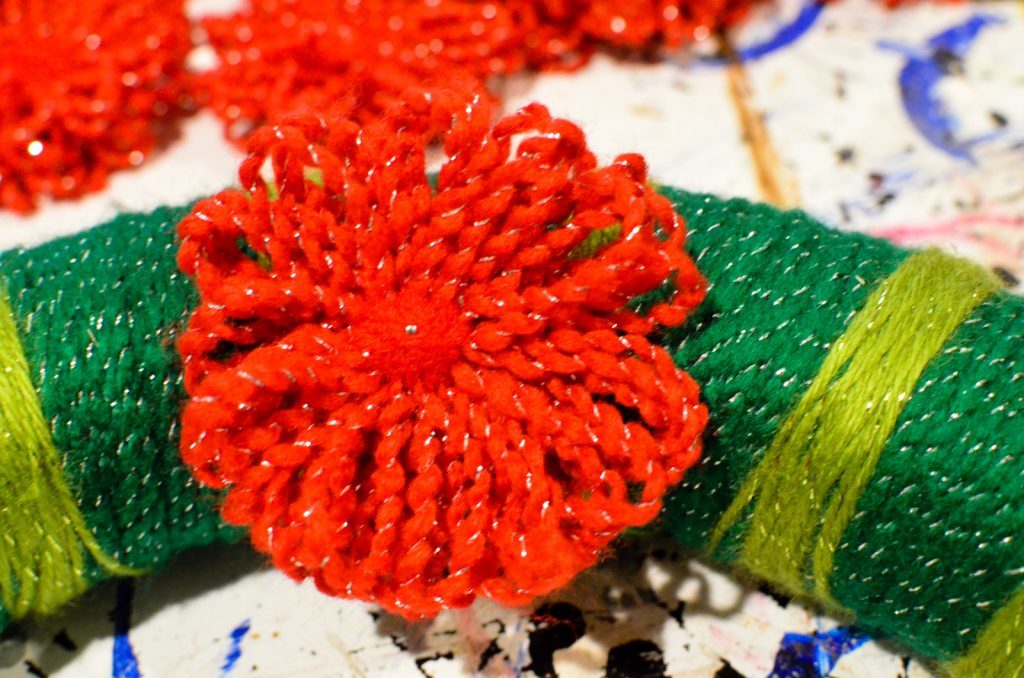 Cluster the flowers how you want them.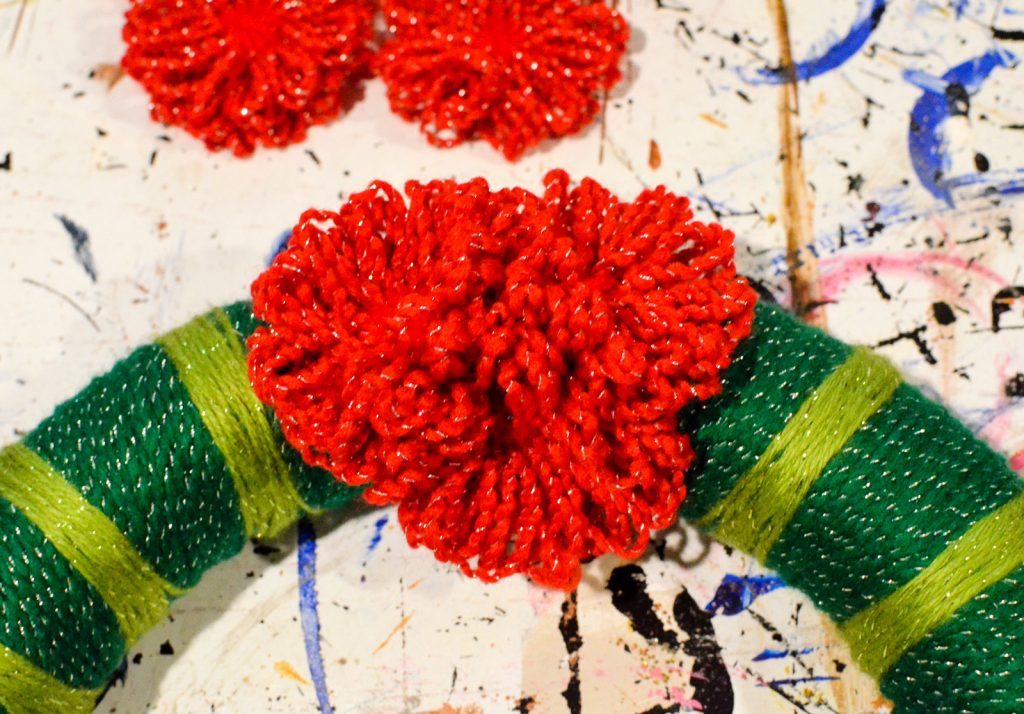 I finished off my wreath by tying a yarn bow with the sparkly red. I wrapped the knot with the sparkly green and attached the bow with another straight pin.
I'm pretty tickled with my Christmas Yarn Flower Wreath I love the sparkly yarns and fun flowers. It's the perfect addition to that bare corner that needs some bright Christmas spirit.