One of my favorite things is sitting in front of the Christmas tree. There is something so calming and relaxing about sitting in front of a Christmas tree with a crackling fire next to it. I love snuggling up with a blanket and working on some stitching or another attempt at knitting. I don't like hauling supplies around the house, so I made this Winter Project Crate so that I can keep some evening projects right next to me. It adds to our Christmas decor and will also work all winter long.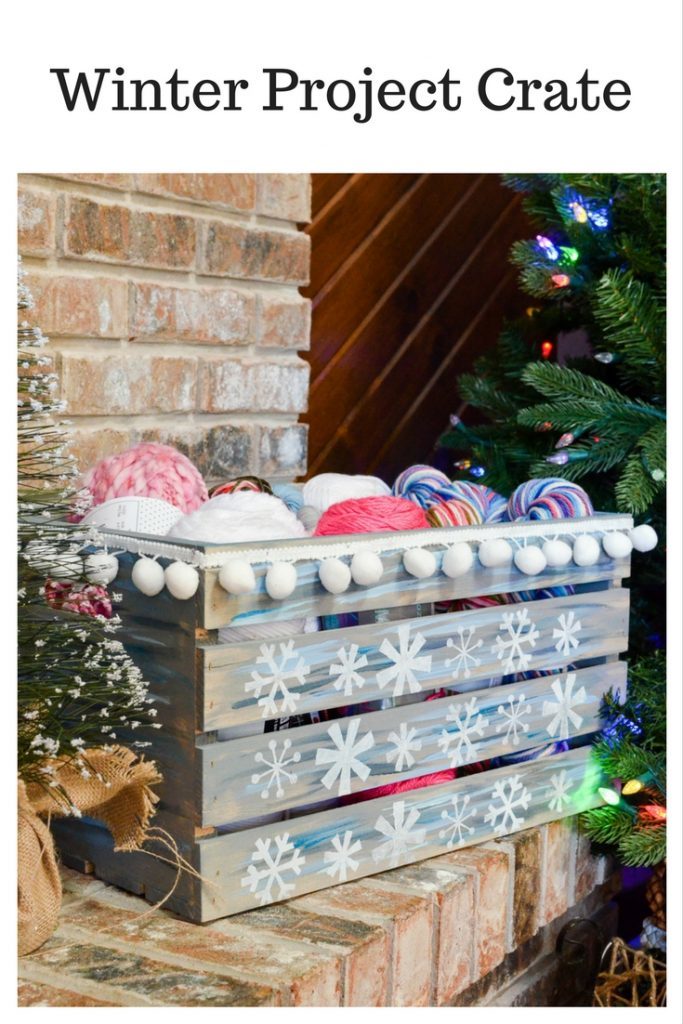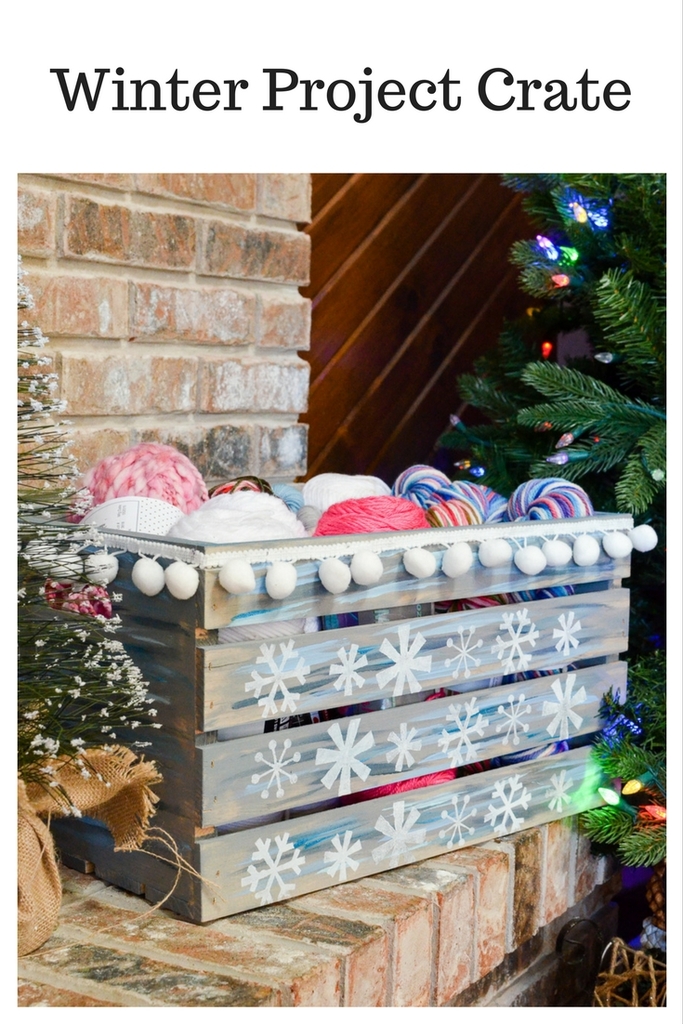 I used:
crate
DecoArt Satin Enamels in Smoke Grey and Warm White
DecoArt Metallics in Pewter
Americana Satin in Sky Blue
Americana Acrylic in Spa Blue
Glamour Dust in Turquoise Sparkle
Craft Twinkles in Silver
Decoupage
Cricut Explore 2
scrap vinyl
brushes
Paint the crate grey. It doesn't need solid coverage–I like a bit of the distressed, streaky look.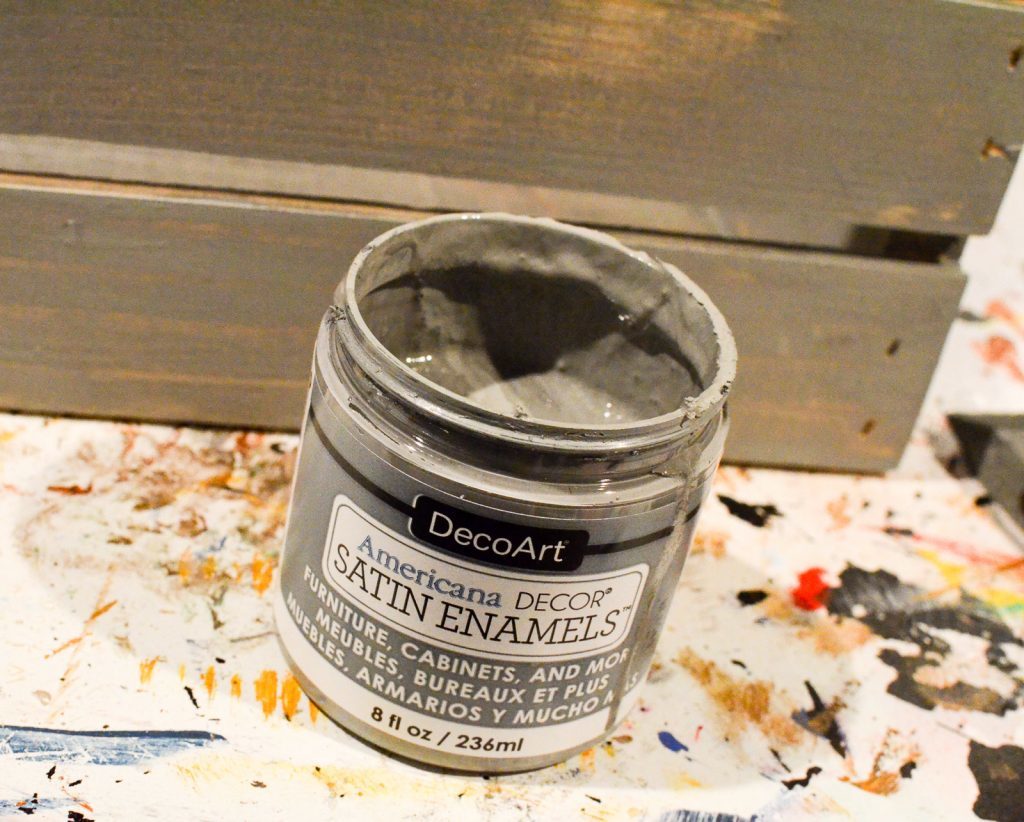 Streak through some of the pewter.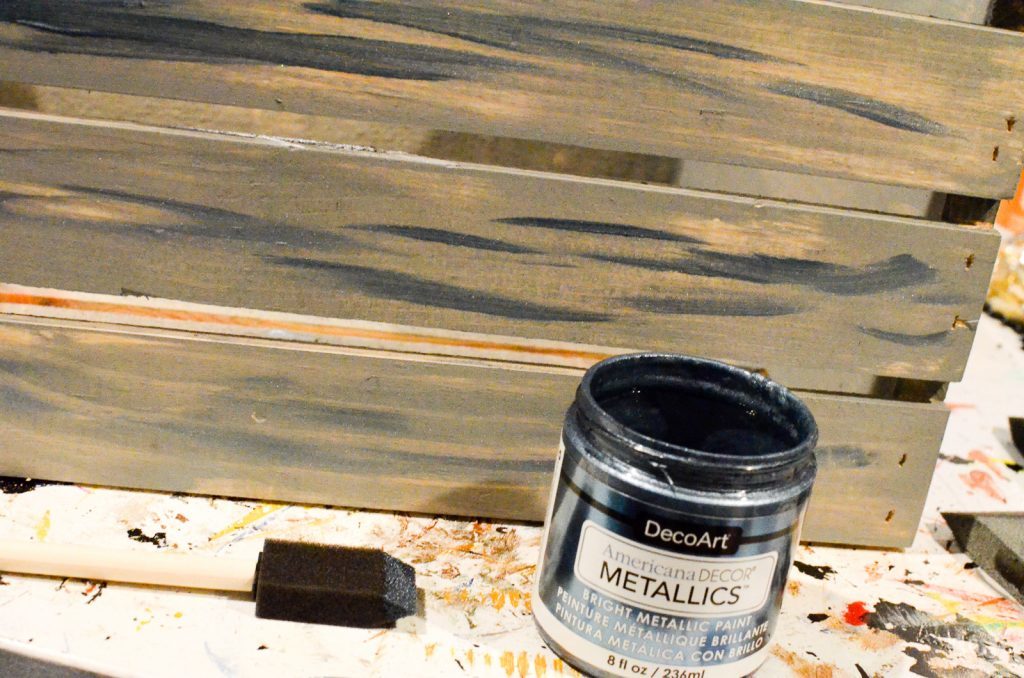 Streak through the blues.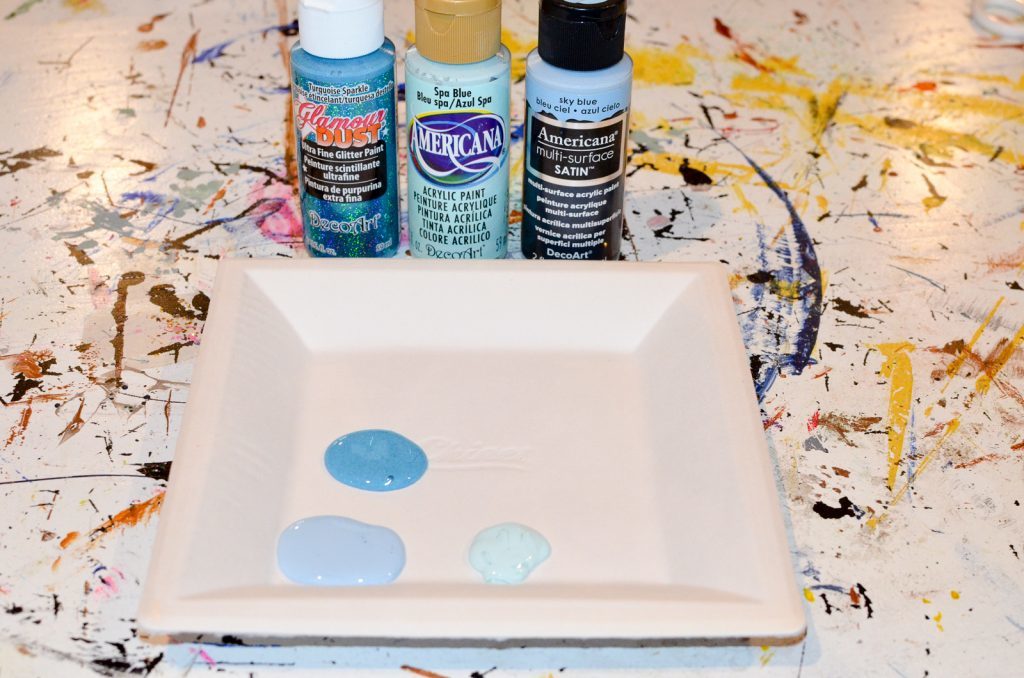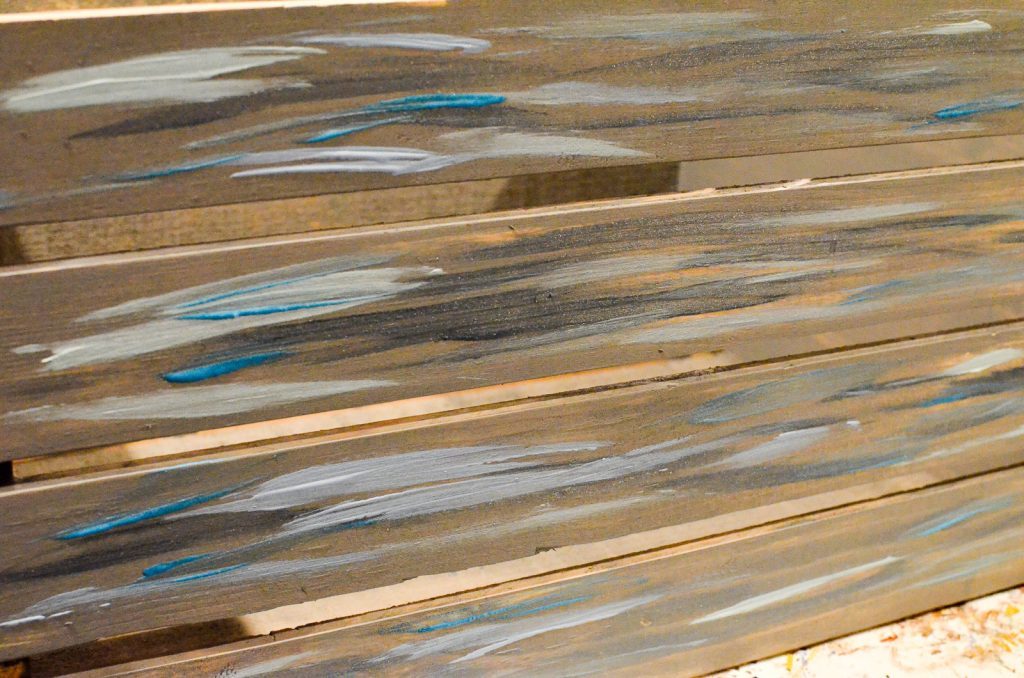 Take the pom pom trim and attach it to the top of the crate with the decoupage. Do one side at a time.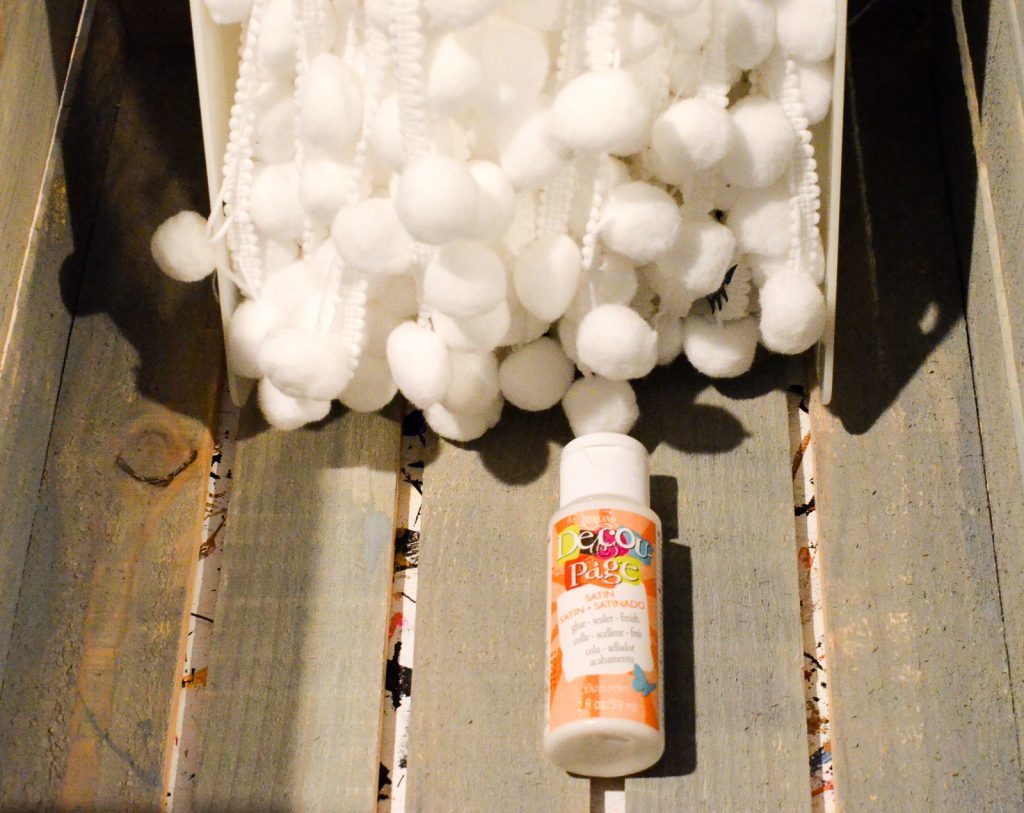 Cut out a snowflake stencil. I used Snowflake #M3118D and a piece of scrap vinyl.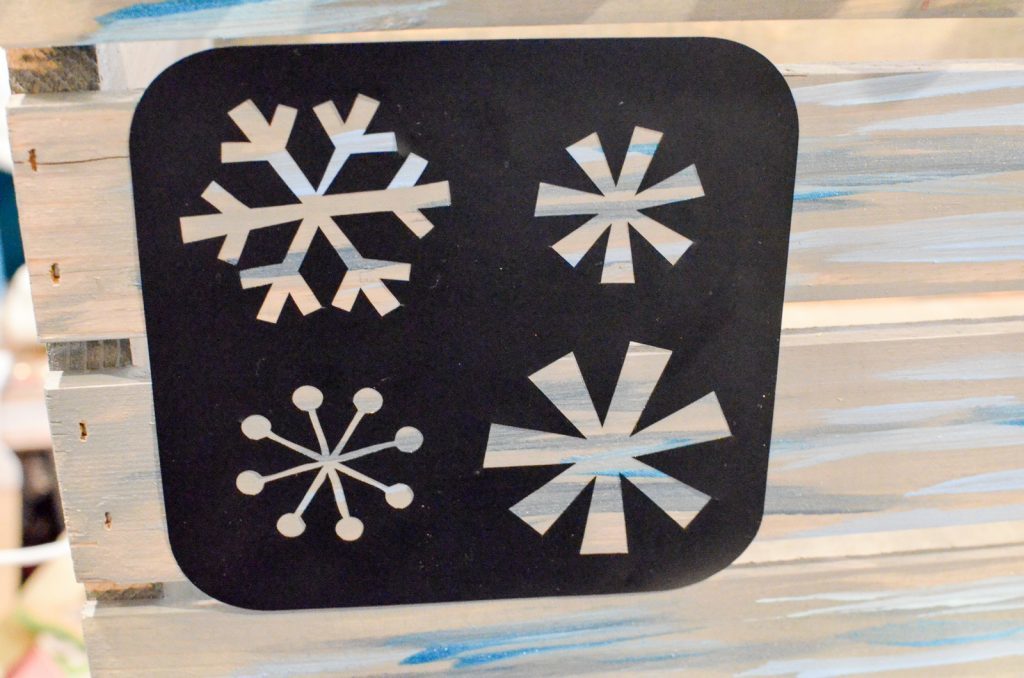 Paint the snowflakes white. When the white paint is dry, add the silver twinkles to the top. Keep going until the side of the crate is covered. You can do the entire crate or just one side–it's up to you!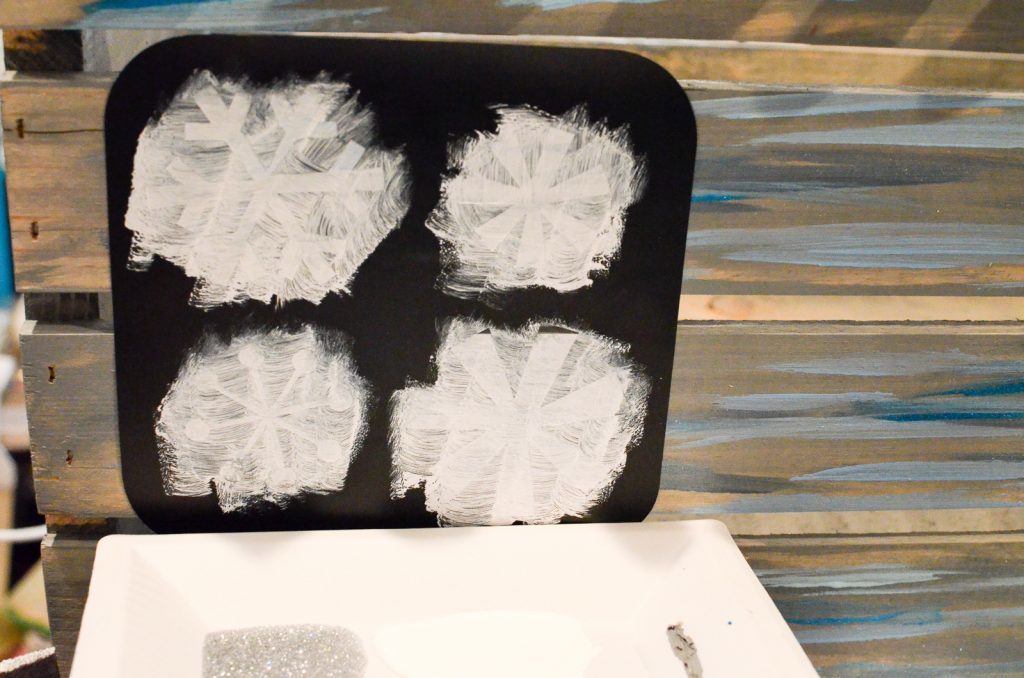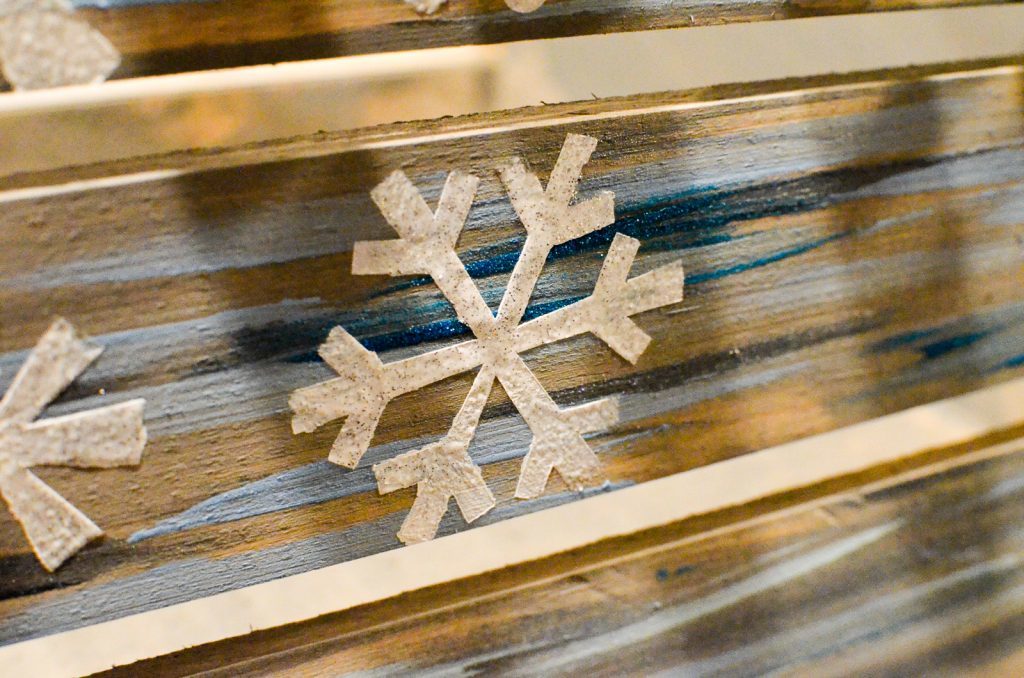 I'm looking forward to many cozy crafting evenings this winter. I'm imagining family movie nights and warm winter scarves.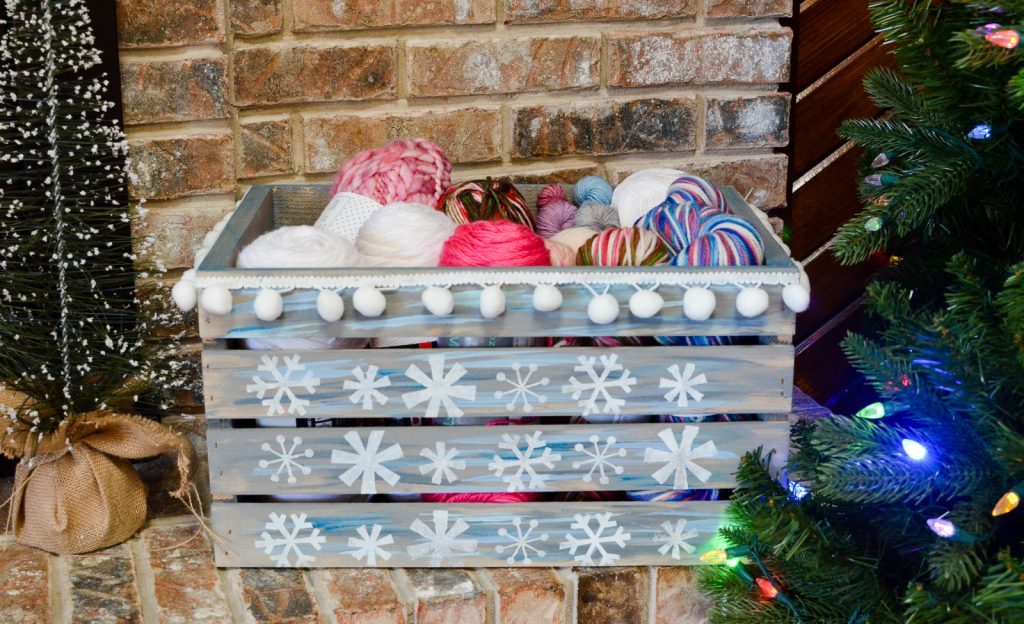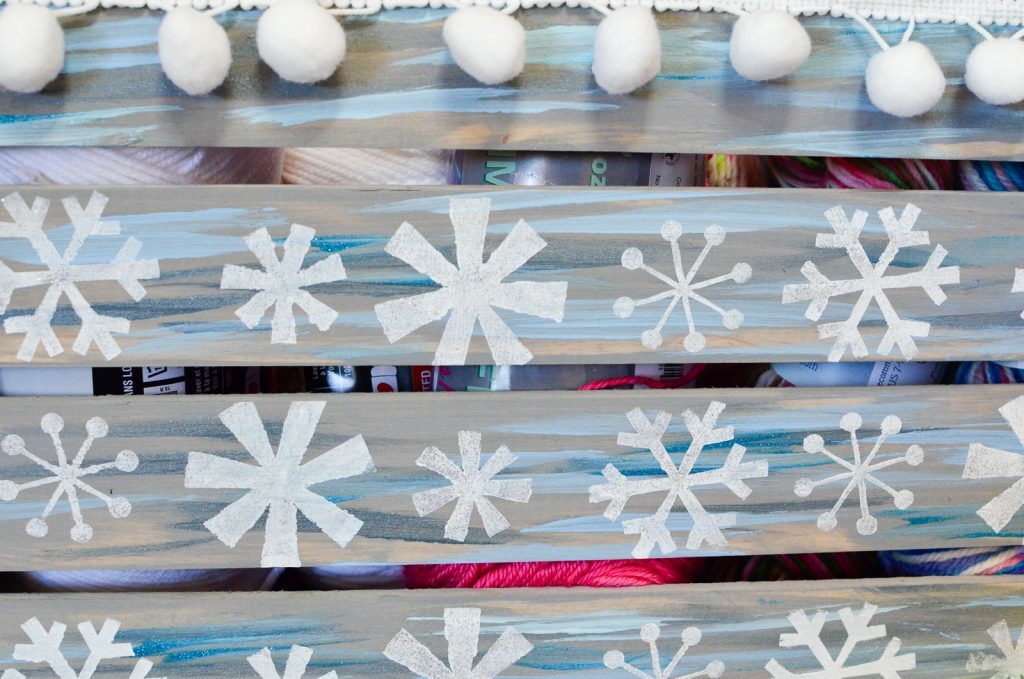 My Winter Project Crate is going to get a lot of use. It will be fun to see the supplies turn into projects over the course of relaxing winter evenings.