I love straight up Christmas crafting, but I also love crafts that can stay up past the holiday without being "too" Christmasy. Everything is shiny and bright for Christmas and then, for a lot of us, the real darkness of winter sets in for the next few months. I've always thought Christmas lights should stay up longer just to help with the winter doldrums. This twinkling winter Christmas wreath is the perfect way to go from Christmas to winter decorating–you can't go wrong with "snow" and trees and fairy lights!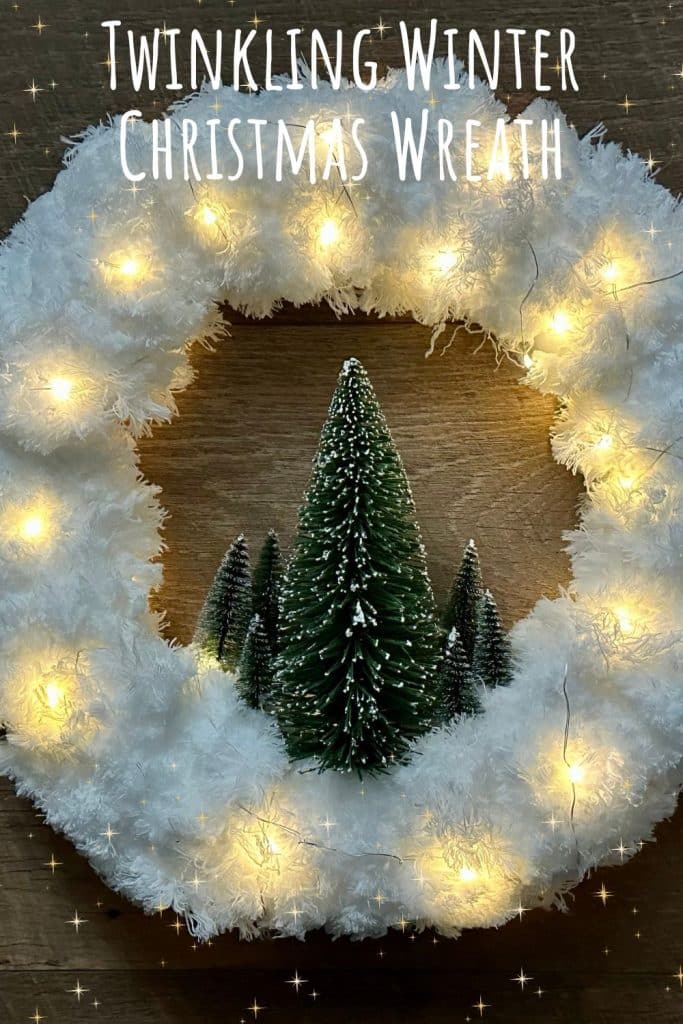 This post contains affiliate links.
Supplies:
14 inch wire wreath form (Dollar Tree)
4 microfiber duster clothes (found in the cleaning section of Dollar Tree–)
1 large bottle brush tree and 2 medium size bottle brush trees (Dollar Tree)
1 package of smaller bottle brush trees (Dollar Tree)
2 packages of fairy lights (you can get them at Dollar Tree or you can order them on Amazon for cheaper–you just get a ton of them, which I always use!)
scissors
hot glue gun/glue sticks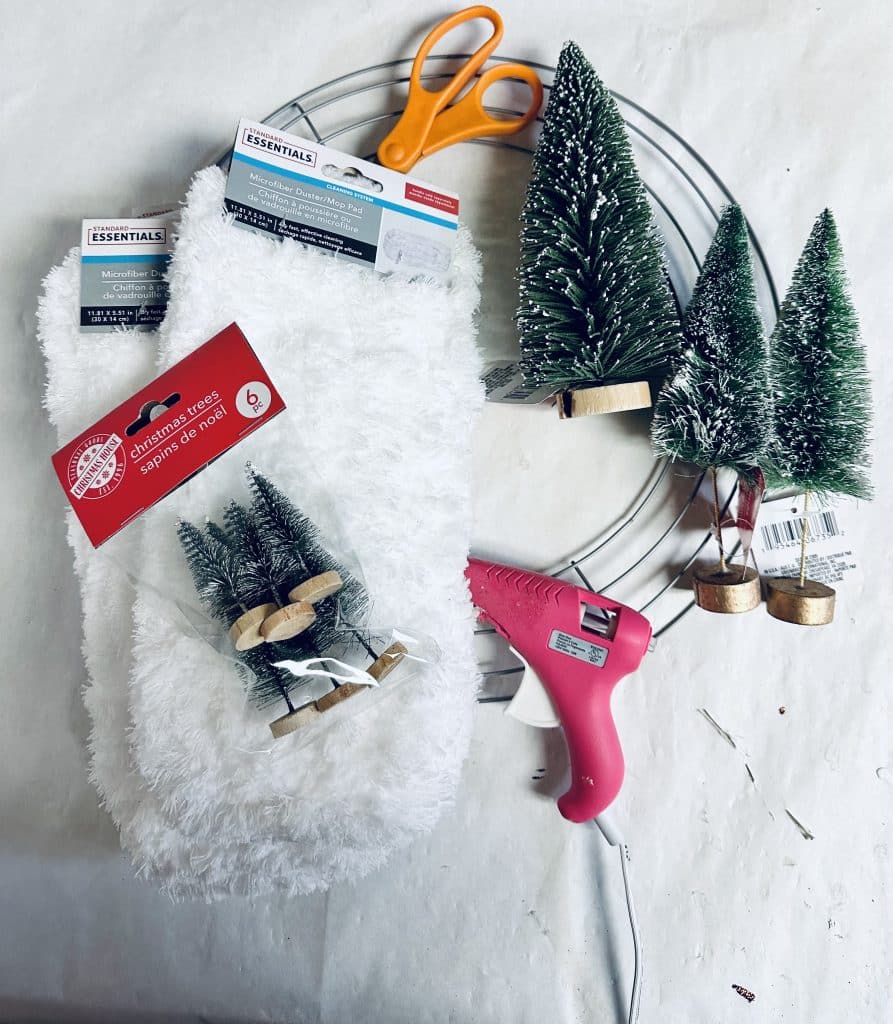 Instructions:
Start by cutting the microfiber cloths in half. You should have 6 pieces. You can try to cut them into thirds but the microfiber cloths start to shed a lot and it is harder to wrap it around the wreath form so I suggest cutting it in half. You will have more leftover cloth to wrap around but it is easier to work with. The cloths might be an unusual crafting material but they're perfect (and inexpensive!) for this wreath. Fluffy goodness!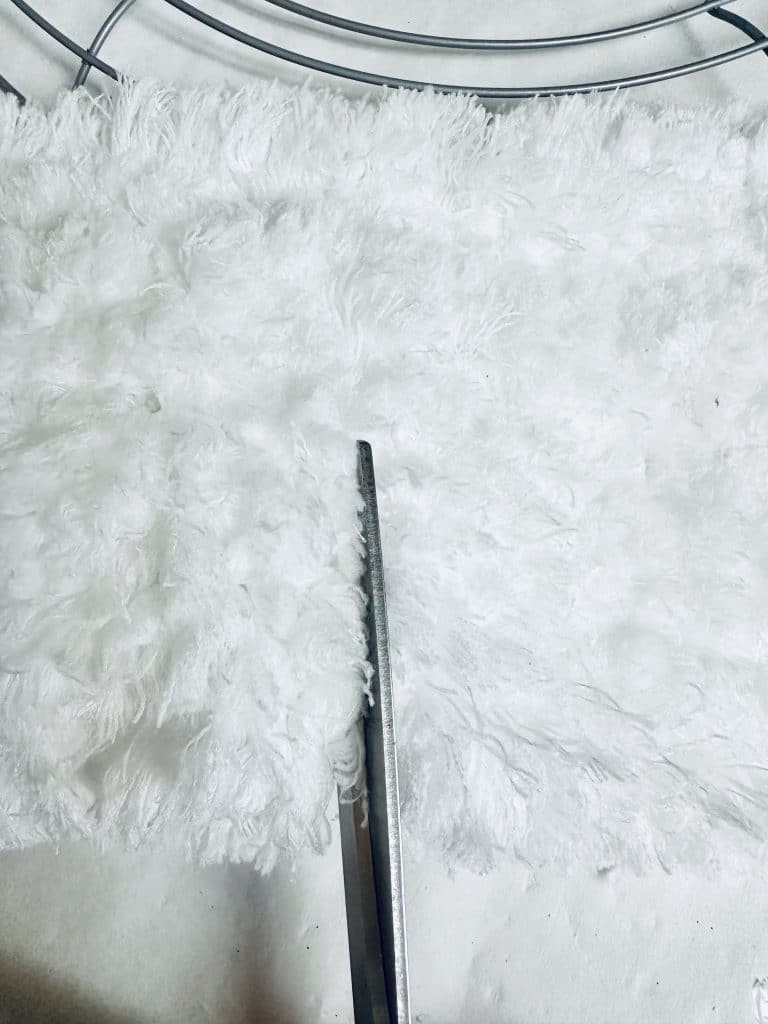 Flip the wreath form over so that the rounded part is on the bottom. Flip over the microfiber cloths so that the non fluffy side is up. Slide it underneath the wreath and wrap it around and secure with hot glue. Repeat this the entire way around the wreath form.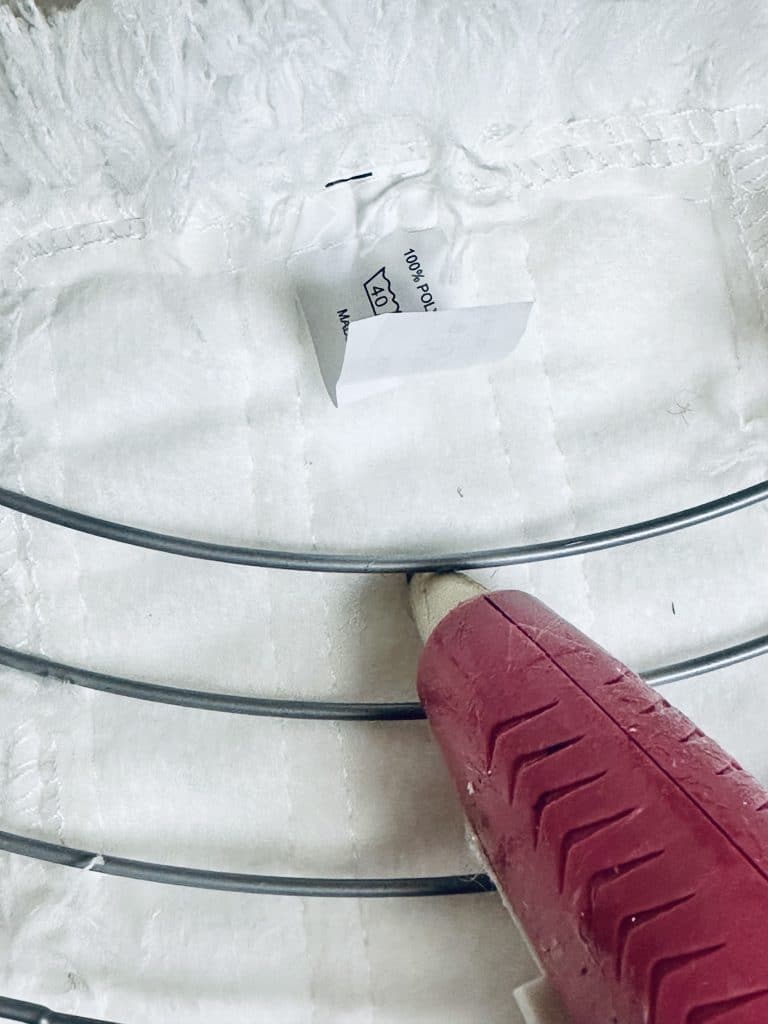 Flip the wreath form over and fluff the microfiber cloths in sections to make sure it isn't flat from when you were gluing.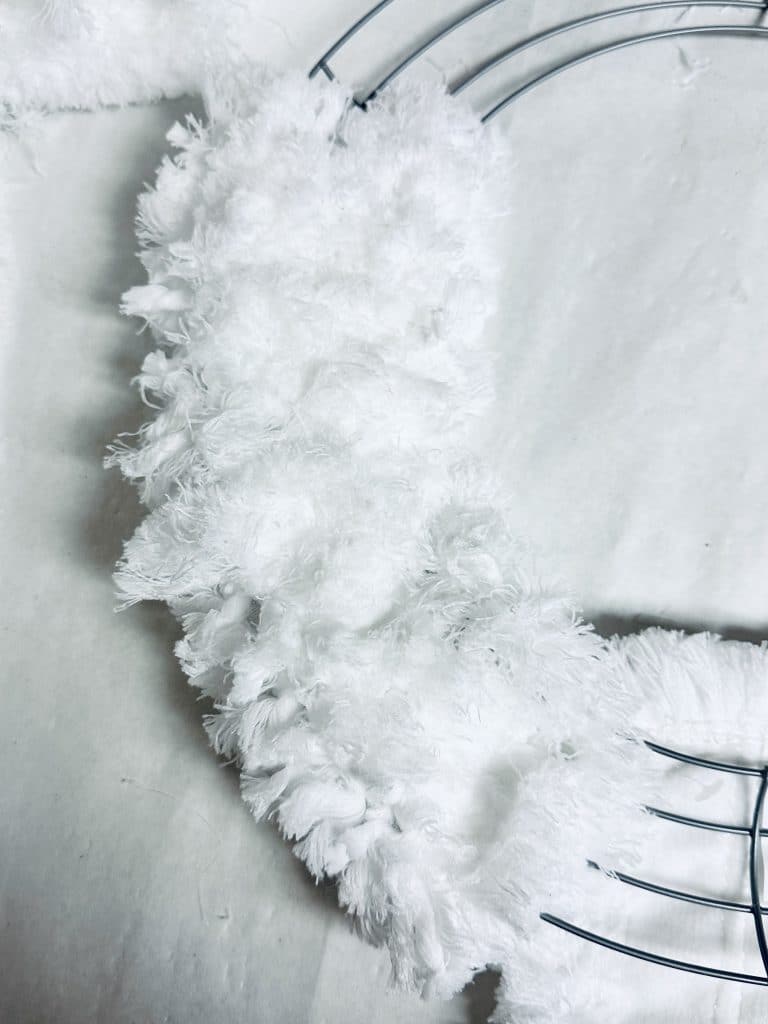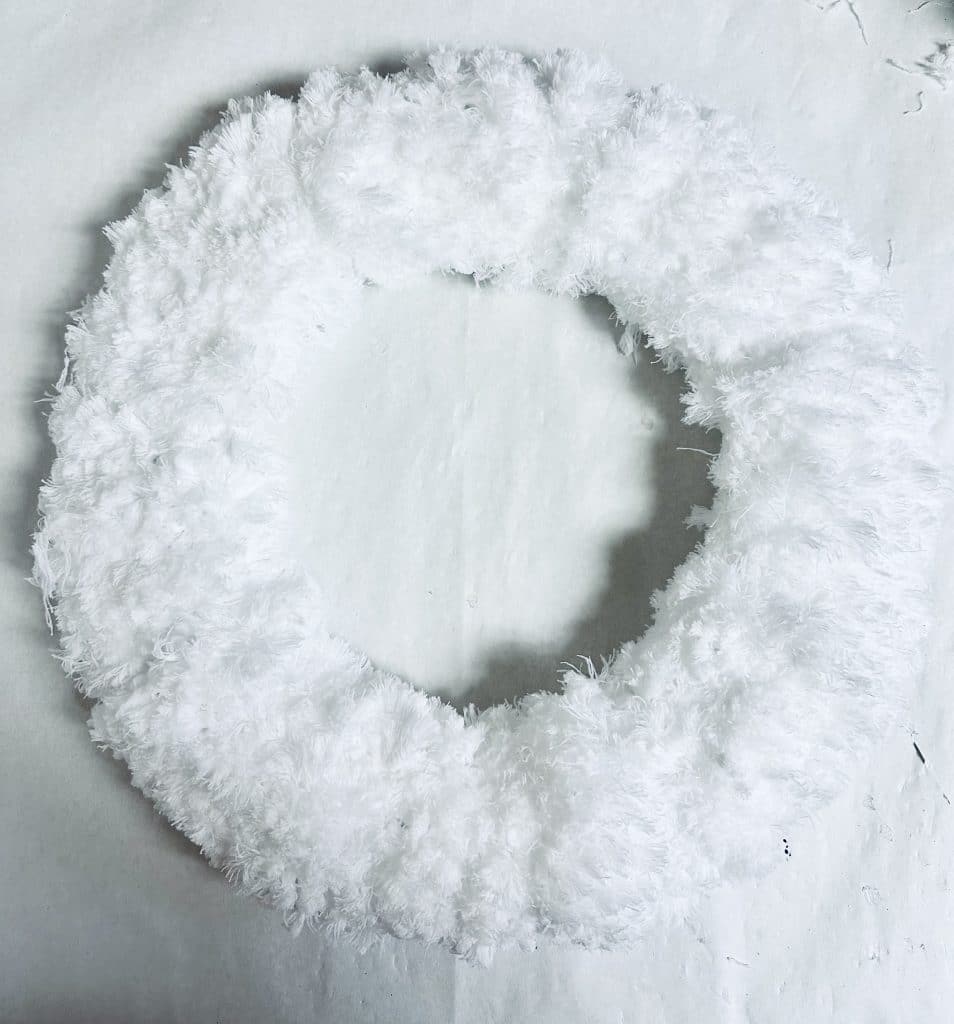 I next played around with how I wanted the trees to be. I decided that I wanted the largest tree in the middle and then the middle size trees on the sides. I then filled in the other spots with smaller trees. You can obviously arrange the trees however you want!
Remove the wooden piece on the bottom. I just twisted it a little bit and it came right off.
Add some hot glue to the wire end of the tree and pierce it through the microfiber cloth.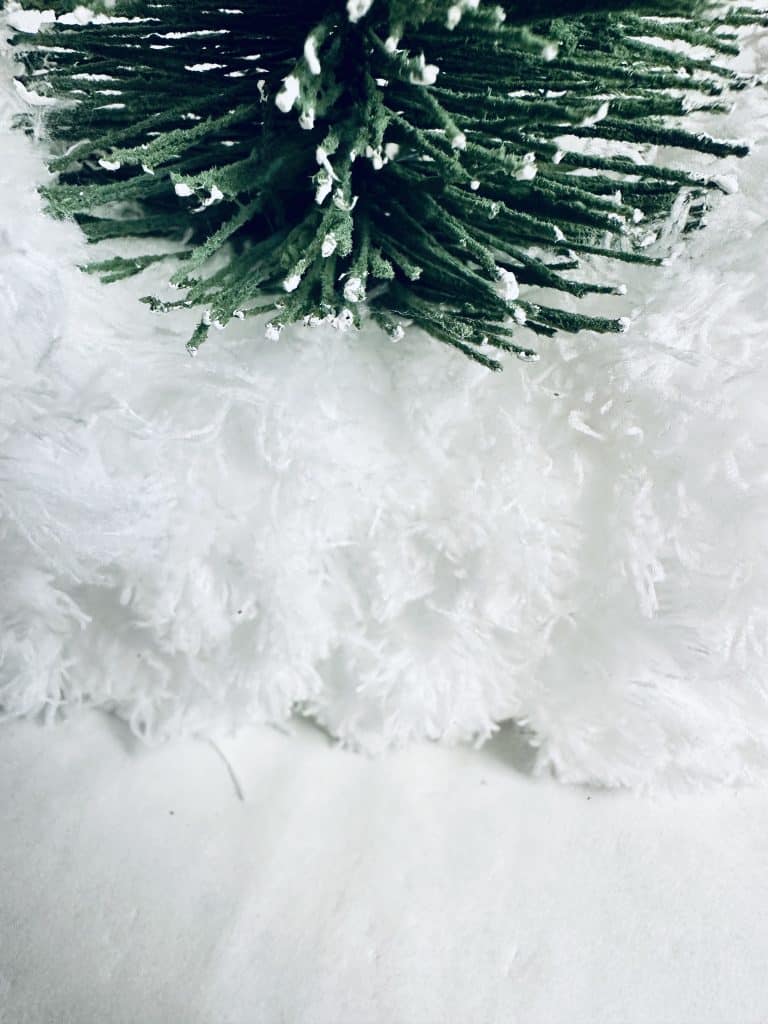 I wrapped the fairy lights around it and made sure that the switch part was on the back side.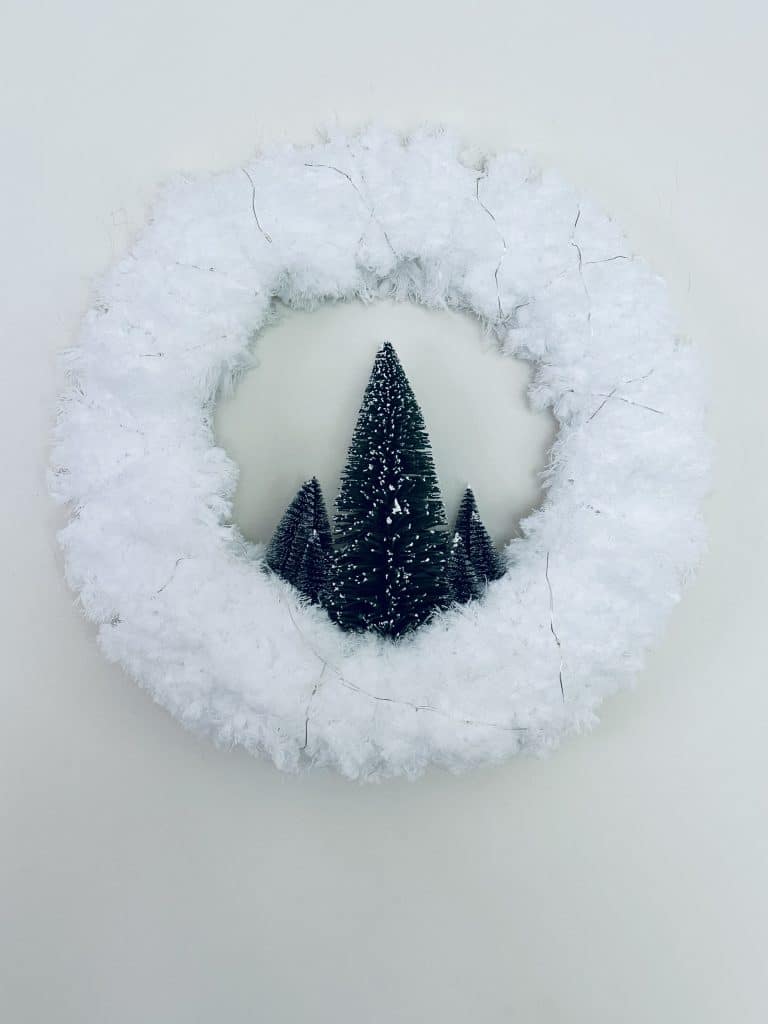 I'm kind of crazy in love with how this twinkling winter Christmas wreath turned out. You can tuck the light strands into the fluff a bit more if you want, but it doesn't show up as much in person as it did in these photos. Hang up your wreath and enjoy that sparkle all season long!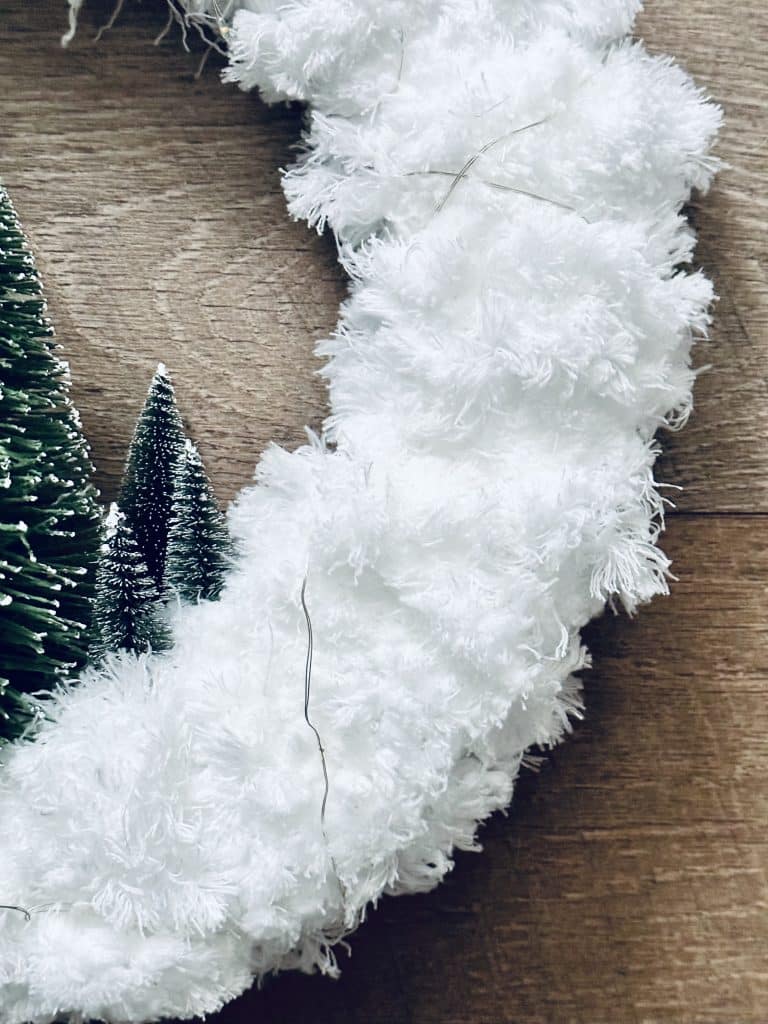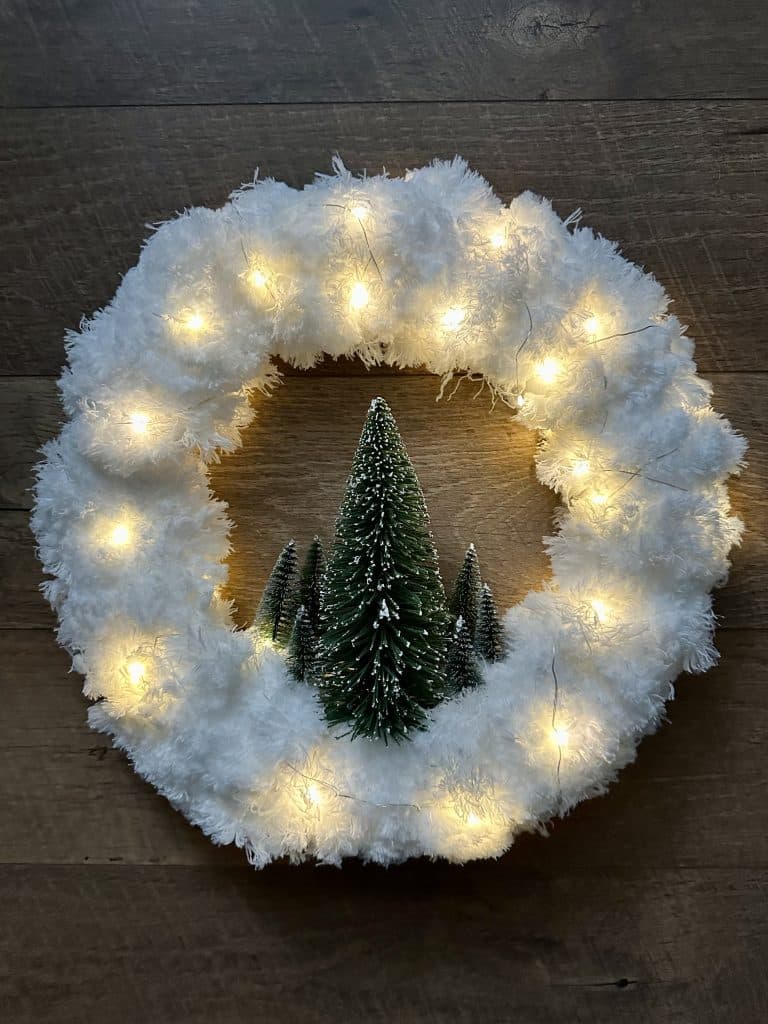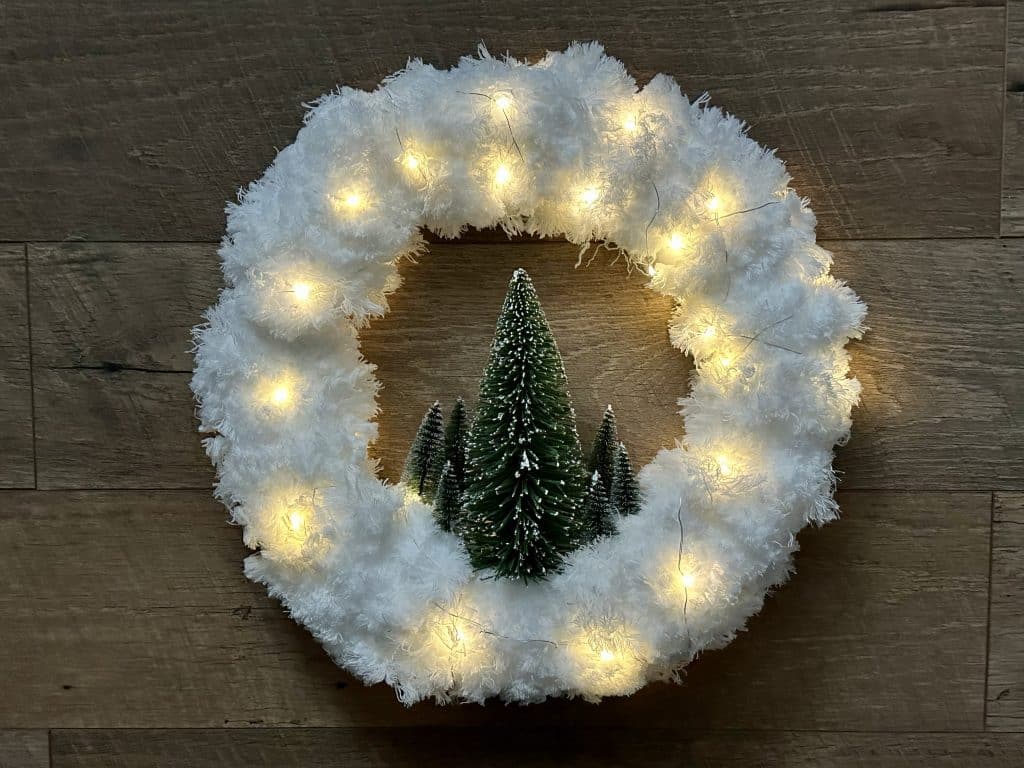 For more festive wreath fun, try this red ribbon farmhouse Christmas wreath!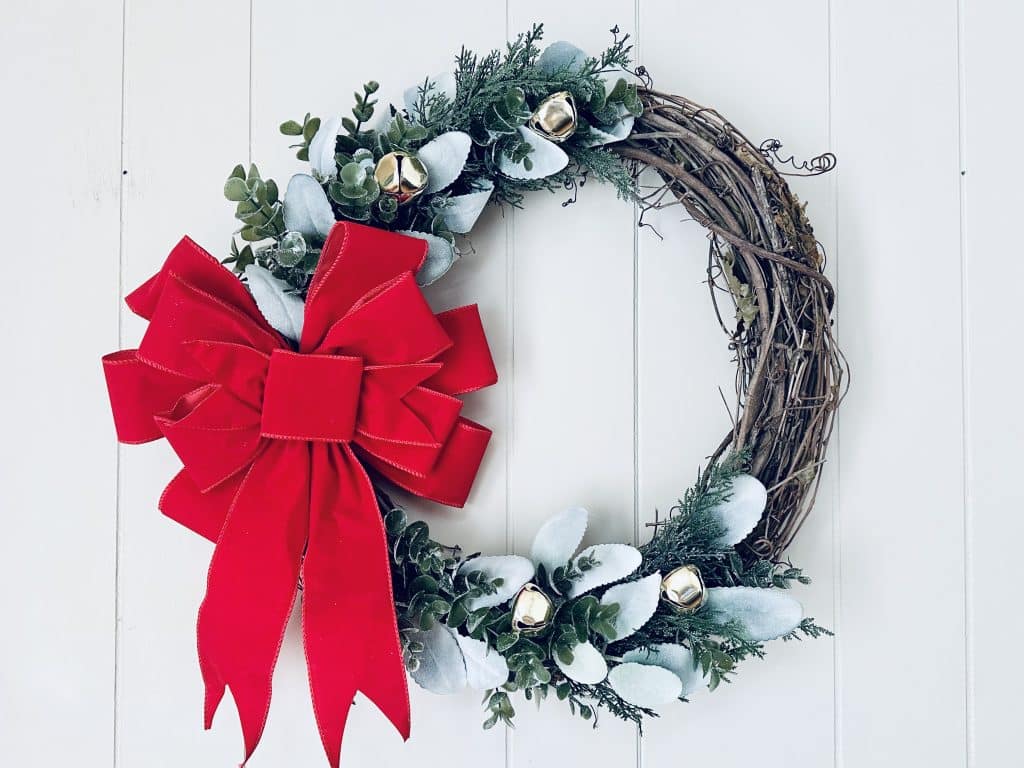 Or this retro yarn flower Christmas wreath.