Christmas is party season and where I'm from it's almost always potluck. Sometimes it's something general (like being assigned a side dish), sometimes a cookie (like for a cookie exchange), or sometimes it's something super specific. I went to a Christmas bingo party a few years ago and I was asked to bring jello shots. I'd never made them before and wondered at the time why on earth the hostess thought I could pull them off, but I had so much fun making them. Jello shots are so much fun and so versatile–from colors and flavors to how they're decorated. They don't have to be boozy, although these gingerbread jello shots are for adults only. Trust me–once you bring these to a party, you're going to be asked to make them every year.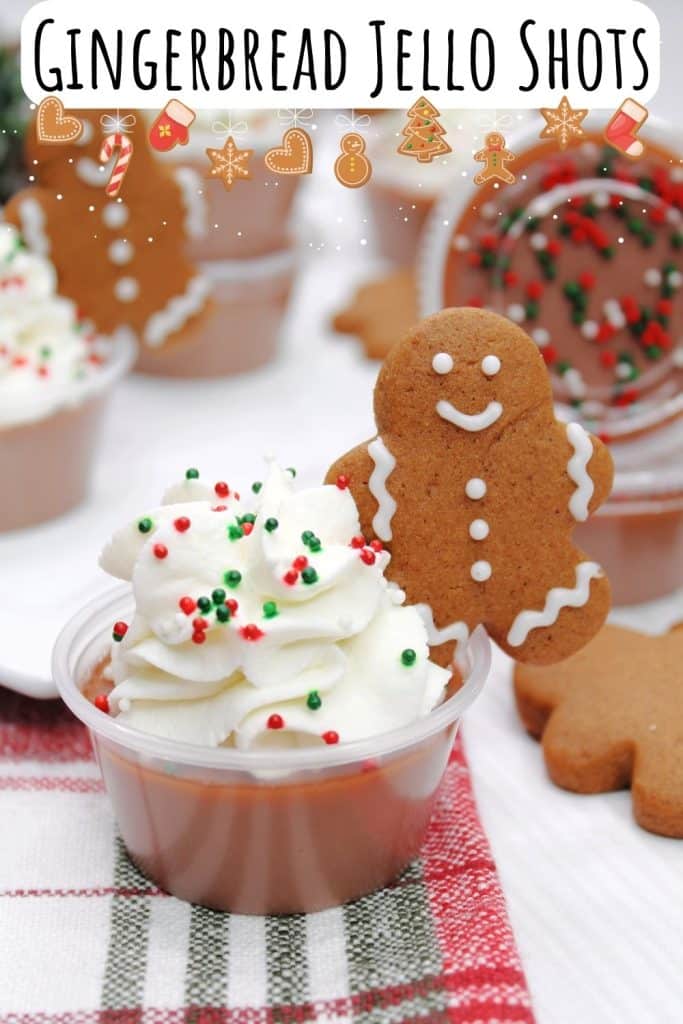 This post contains affiliate links.
Yield: 12 – 24 2 oz jello cups
Prep Time: 20 minutes
Chill Time: 2 – 4 hours
Total Time: 2 hours and 20 minutes – 4 hours and 20 minutes
Ingredients:
Gingerbread Syrup:
1 cup water
1 cup sugar
2 tablespoons molasses
1 teaspoon ground ginger
1 teaspoon ground cinnamon
Gingerbread Jello Shots: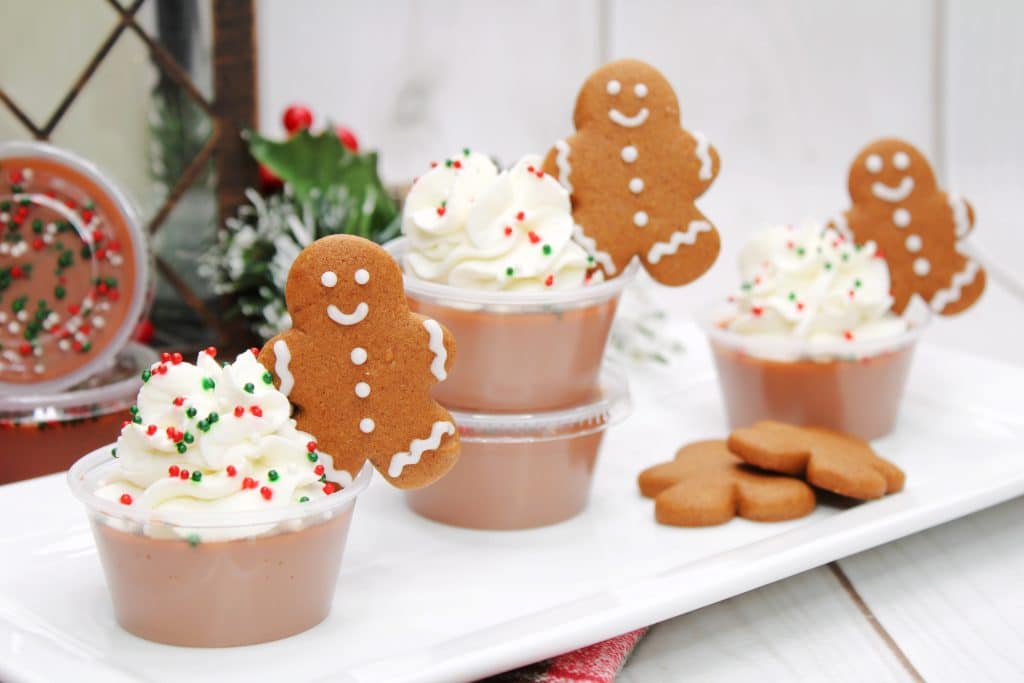 Gingerbread Syrup Recipe:
Add the water and sugar into a medium saucepan.
Turn the heat to medium and continuously stir until all the sugar is dissolved.
Add the molasses, ground ginger and cinnamon; stir until combined. Continue to heat for 2-3 more minutes, making sure all ingredients are well blended. Set aside.
Gingerbread Jello Shots Recipe:
In a medium size pot, boil 2 cups of water.
Grab a large bowl and combine the Baileys liqueur, Butterscotch Schnapps, vodka, gingerbread simple syrup, and cold water.
Stir the mixture well.
Using a whisk, stir in 4 Knox gelatin packets until all the powder is dissolved.
Pour the 2 cups of boiling water in and continue to mix.
Now pour the gingerbread jello shot mixture into the jello shot cups.
Chill in the refrigerator for 2-4 hours until all the gelatin is set.
Just before serving, top with whipped cream, Christmas sprinkles, and a small gingerbread man cookie (similar).
Enjoy!!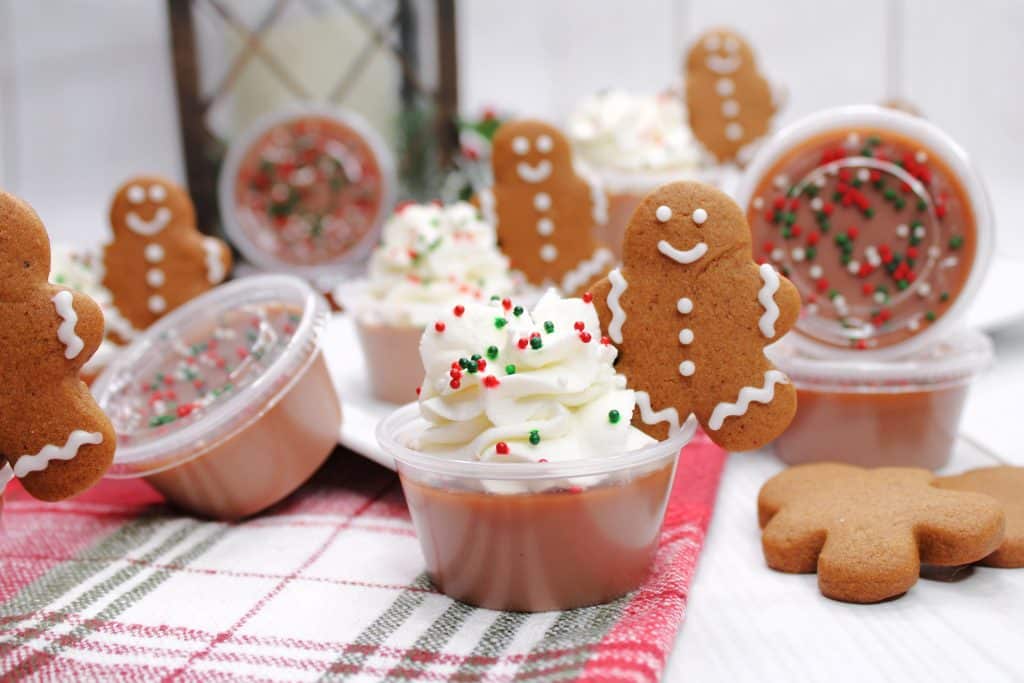 If jello shots aren't quite your thing or if you're just wanting to add another option, this Gingerbread White Russian Cocktail is what you're looking for!