It's been so nice to be back in the land of inexpensive crafting supplies! My crafting took a bit of a hiatus these last few years because supplies were pricey and often far junkier than I wanted to use. While I do use pricier materials at times, I try to balance my crafting out with supplies that don't break the bank. This red ribbon farmhouse Christmas wreath predominantly uses supplies from Dollar Tree, so if you're crafting in the States, head on over for festive and inexpensive fun.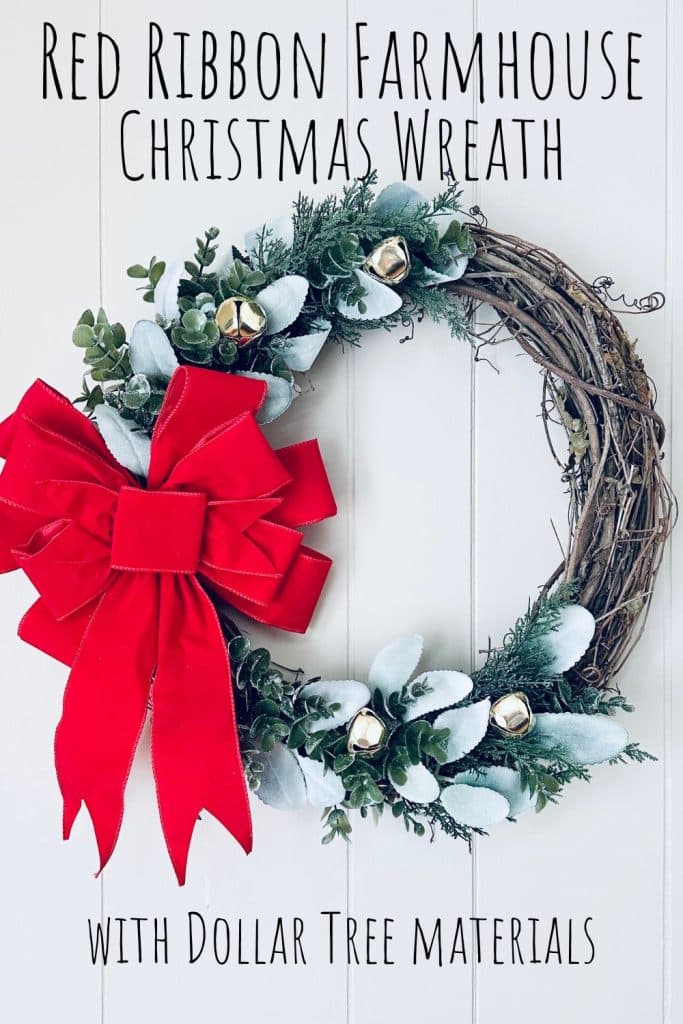 Supplies:
18 inch grapevine wreath
Large red ribbon bow (my Dollar Tree had these as it had some Dollar Tree plus items, it was $3)
4 eucalyptus bunches (Dollar Tree)
1 package of large gold bells (Dollar Tree)
2 bunches of Lamb's Ear (Dollar Tree, if yours doesn't have any craft store has them for cheap)
2 bunches of flat greenery (Dollar Tree in the Christmas floral section)
Scissors
Hot glue gun/ glue sticks (if you use the small hot glue gun you will need at least 5 glue sticks)
Wire cutters (mine are kind of heavy duty but helpful)
Zip tie (you could use string or the twist tie on the backside of the bow)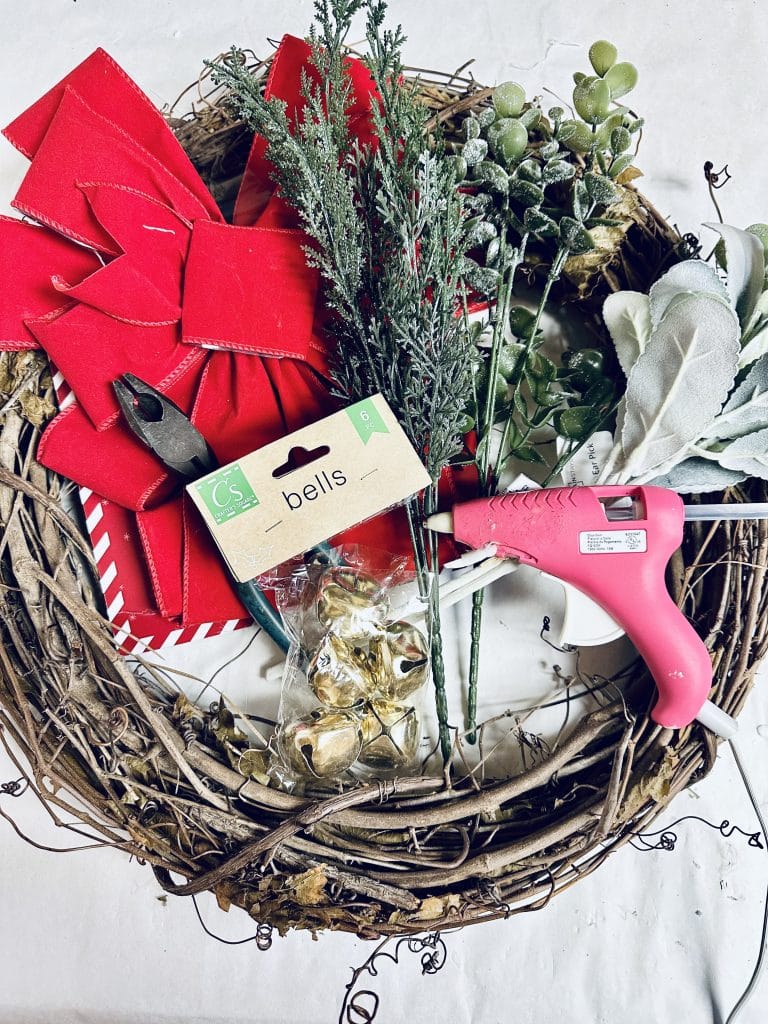 Instructions:
Start by removing the bow from the cardboard background. The tail pieces of the bow are super long so I cut mine to a desired length and then folded the bottom and cut at a slant to make the dovetail look.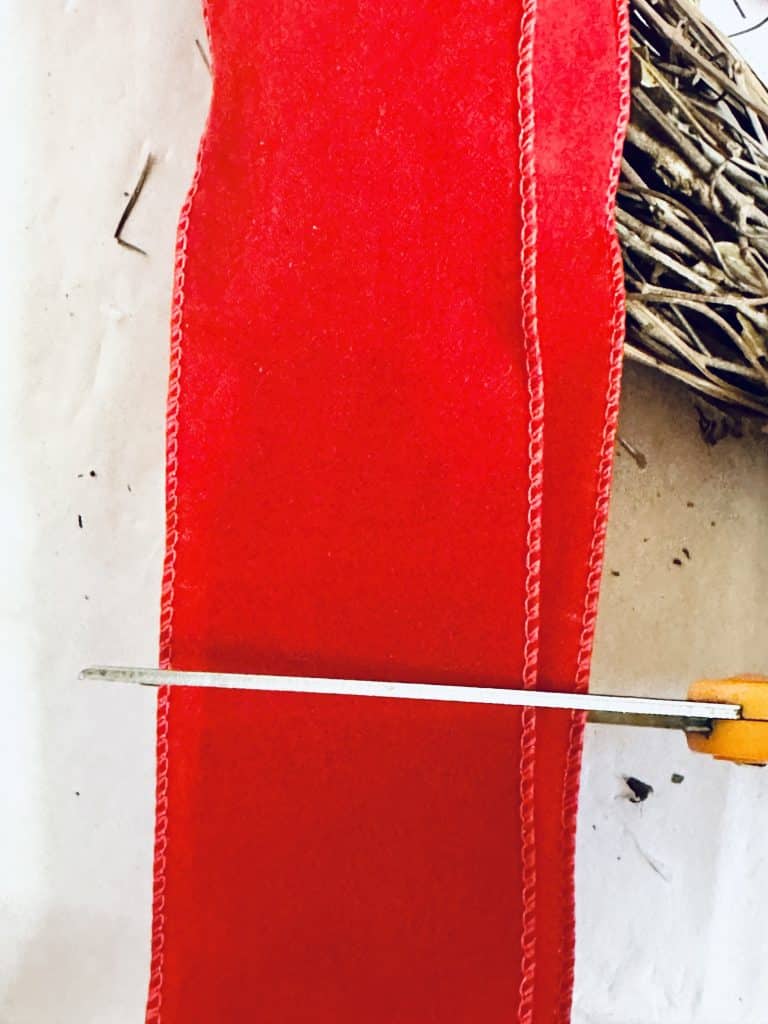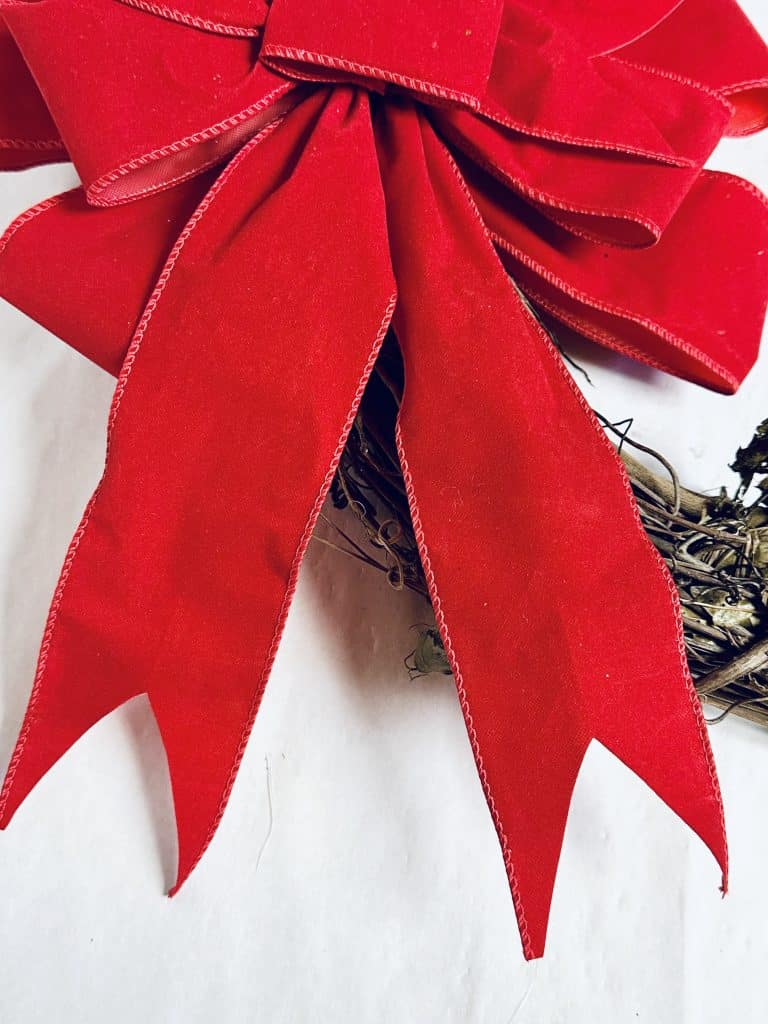 I then used a zip tie through the backside of the bow to secure it to the grapevine wreath. If you're using a bow that has a twist tie already, use that if it's long enough.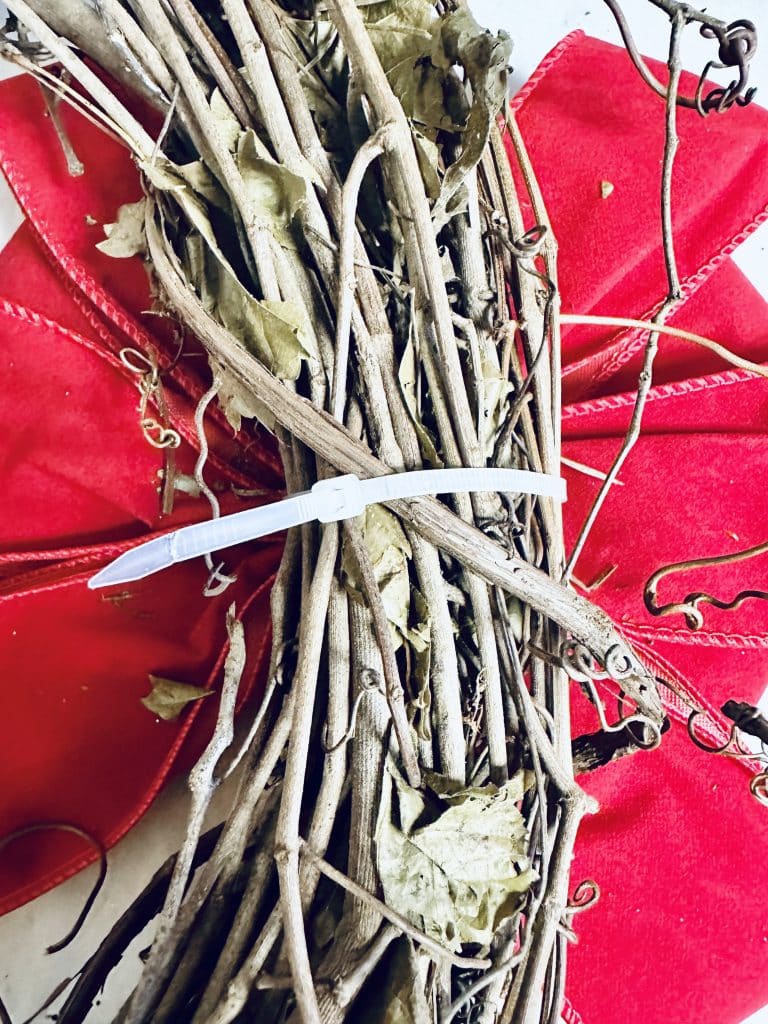 Using the wire cutters (and leaving about an inch or two), clip off the long stems of the lamb's ear, eucalyptus and flat greenery.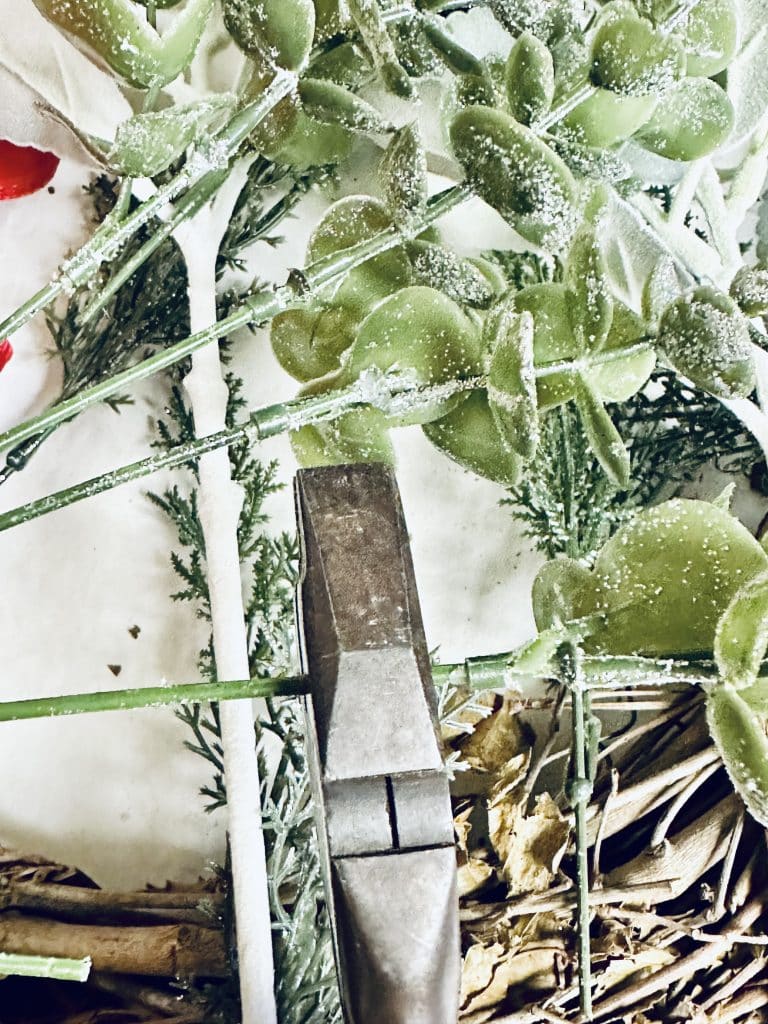 Add some hot glue to the stems of the greenery and weave into the grapevine wreath. I started by using the flat greenery first to create a base layer.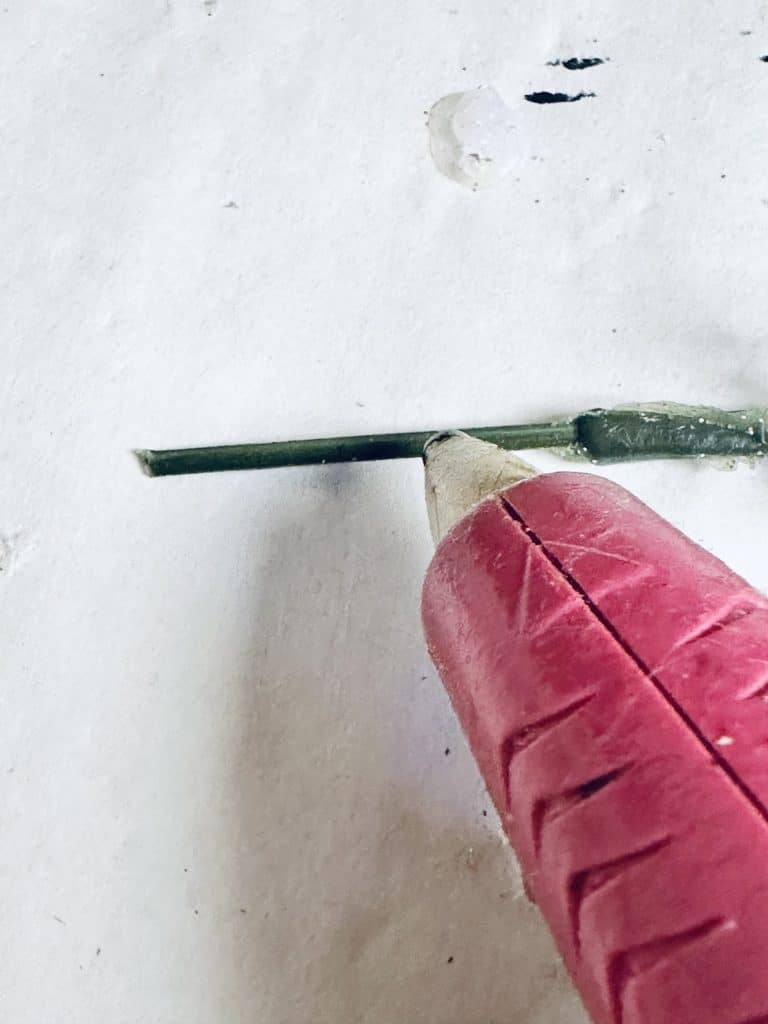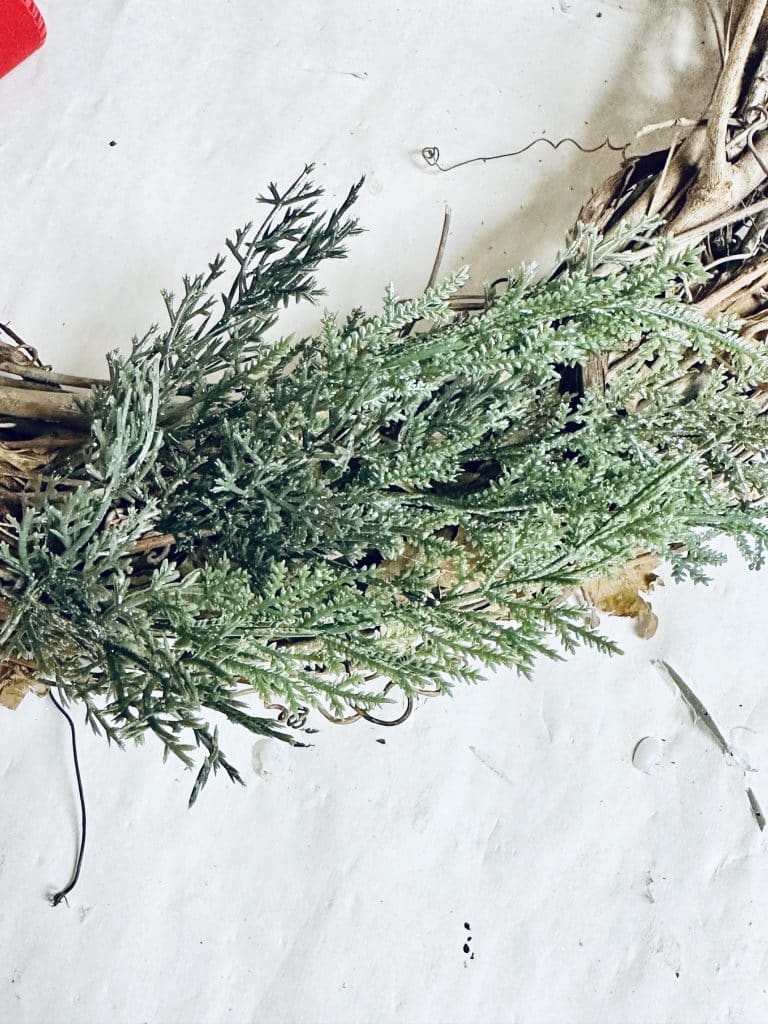 I then added pieces of the eucalyptus and used the lamb's ear to fill in the spaces.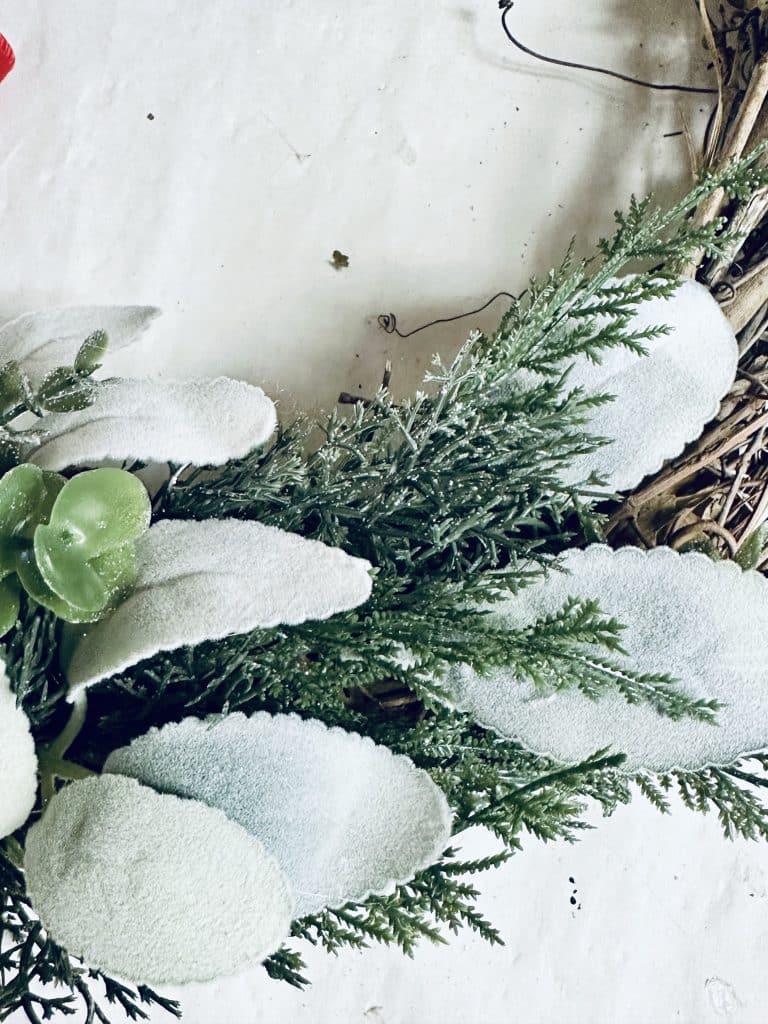 Repeat the same process on the top section of the wreath. You can cover the entire wreath if you prefer–I just like the look of some grapevine showing.
Add some hot glue to the top/ backside of the bells and press firmly onto the grapevine wreath where you want them.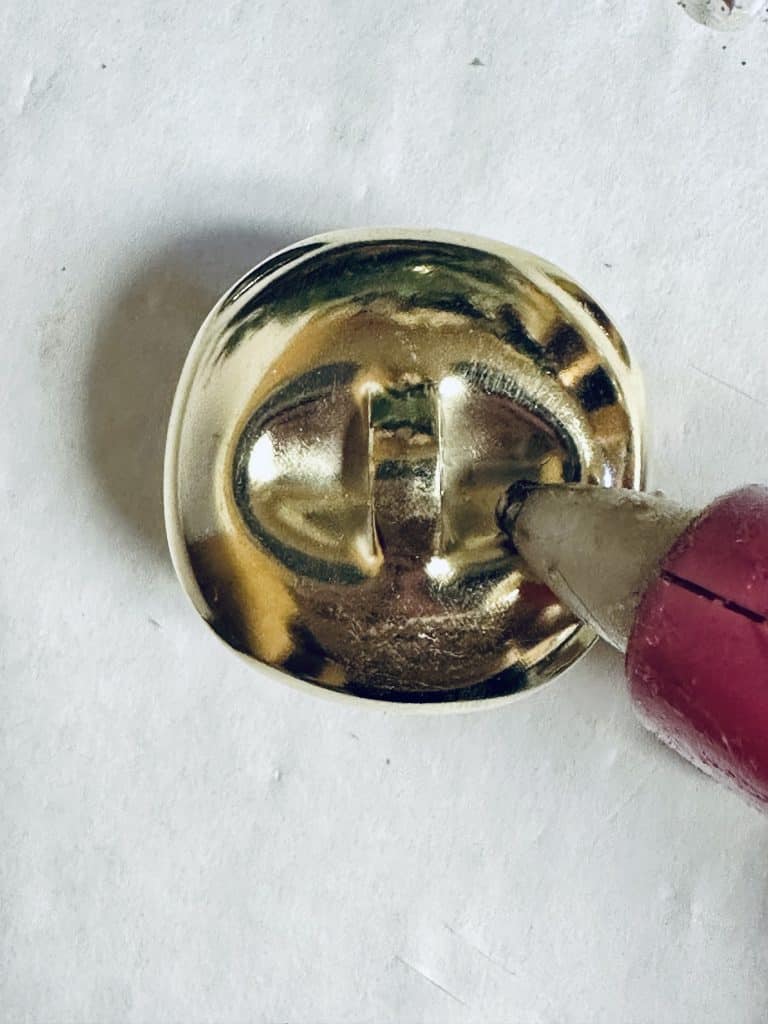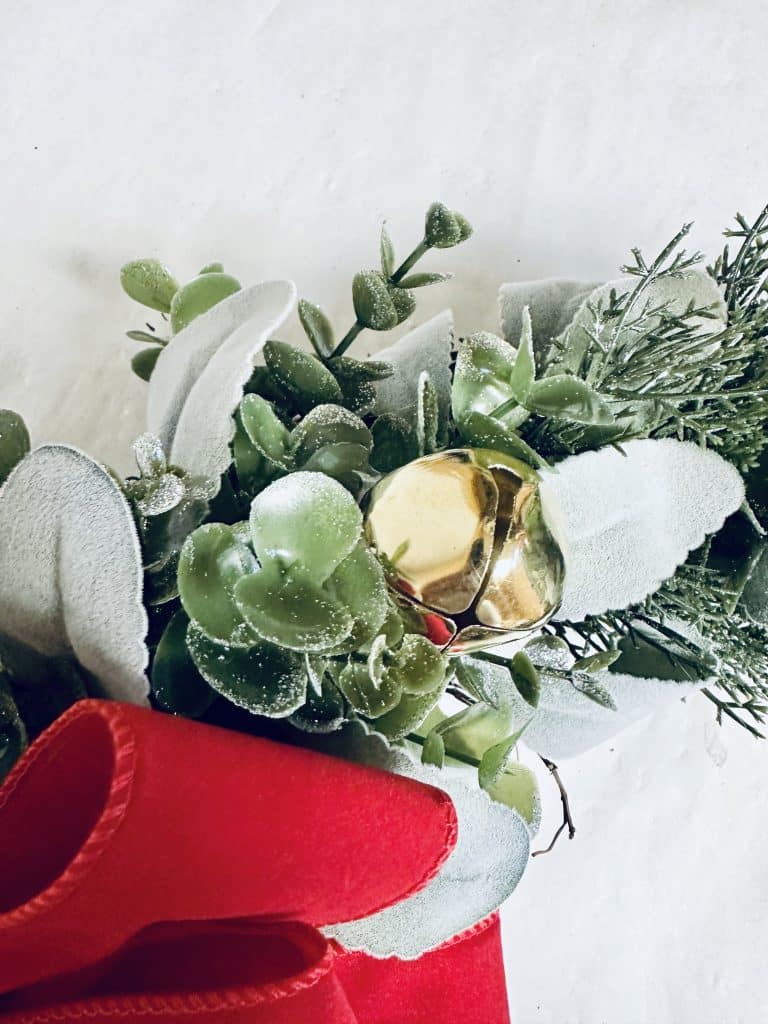 This red ribbon farmhouse Christmas wreath is fun to make and you'd never guess the supplies were so inexpensive. It's a classy wreath to hang on your front door, over your fireplace, or to even give as a gift. Donating to schools, nursing homes, and any number of places would be welcomed if you're in a making and giving mood this year.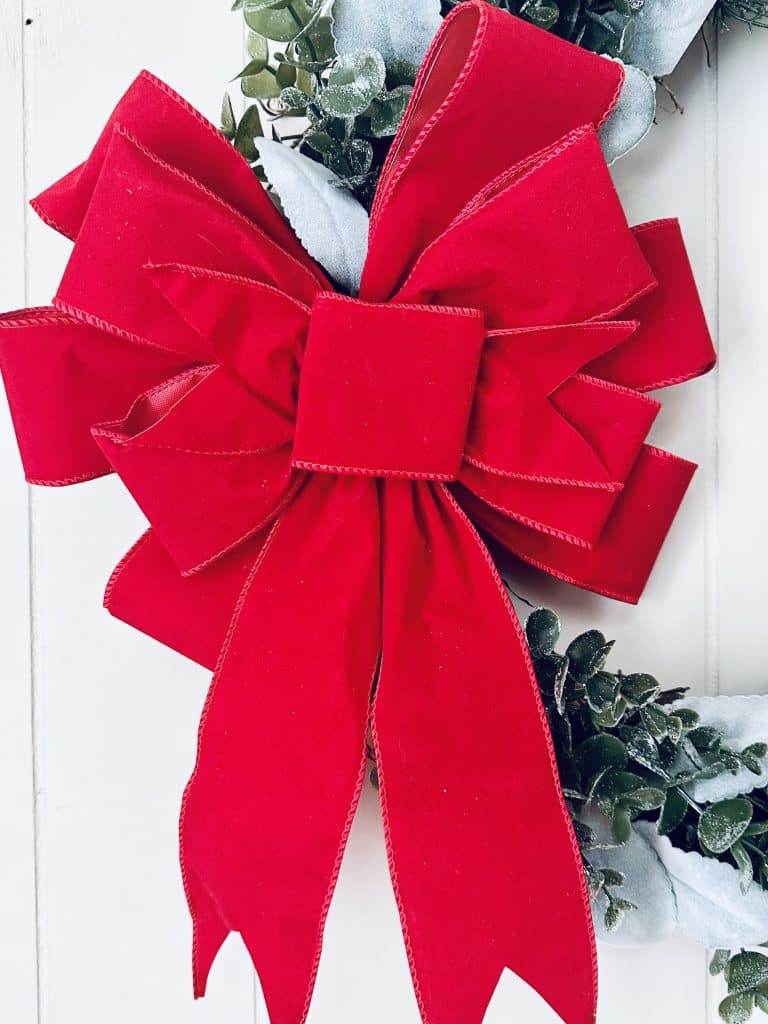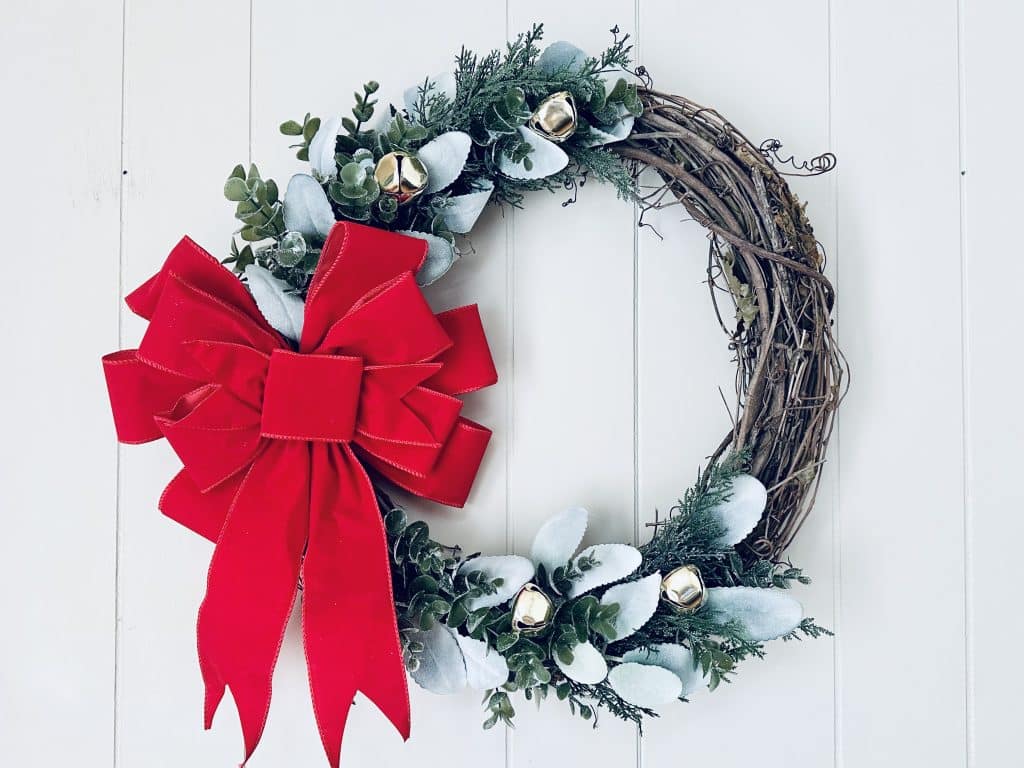 Have more inexpensive holiday crafting fun with this Winter Rudolph Wreath!