I don't know what it is about the Christmas season and my love of specialty cocktails. One of my favorite cocktails during the summer months is a classic margarita. Now that I'm back living in the American South where it doesn't reach my beloved cold winter temperatures, I have more of an excuse to transform some of my summer drinks to, if not exactly winter at least more festive, a holiday version. This ginger spiced holiday margarita combines my love of spiced drinks with a classic shaken cocktail. It's super easy to make for one or a whole party.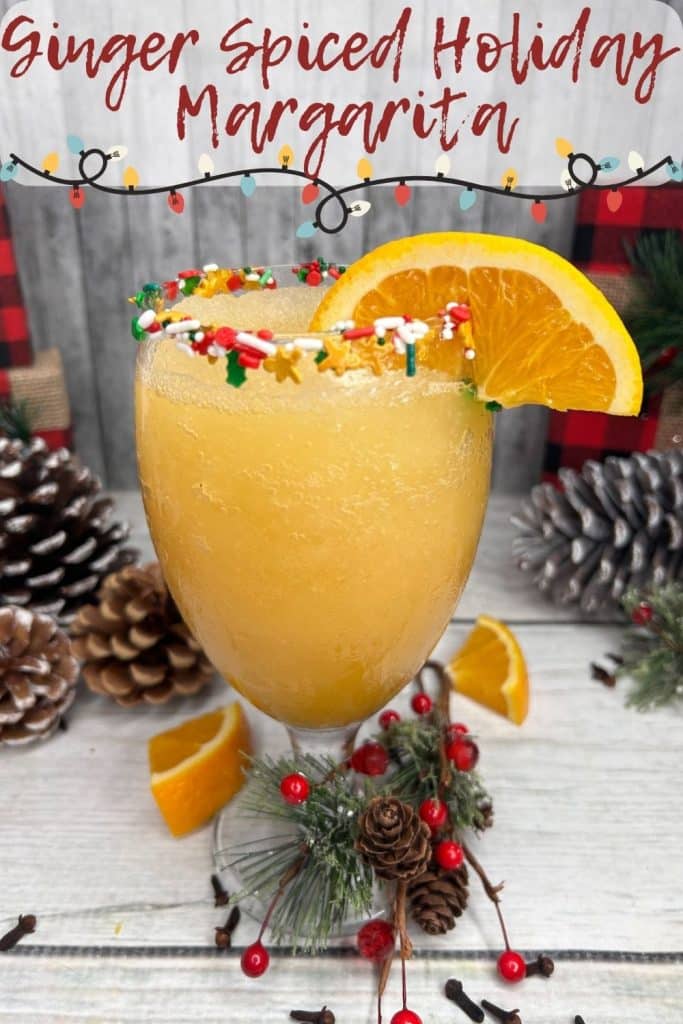 Ingredients:
2 oz Tequila
1 oz Orange Liqueur
2 oz Apple Cider
1 tsp. Gingerbread syrup
1 oz Fresh Lime Juice
1⁄2 tsp Cinnamon Syrup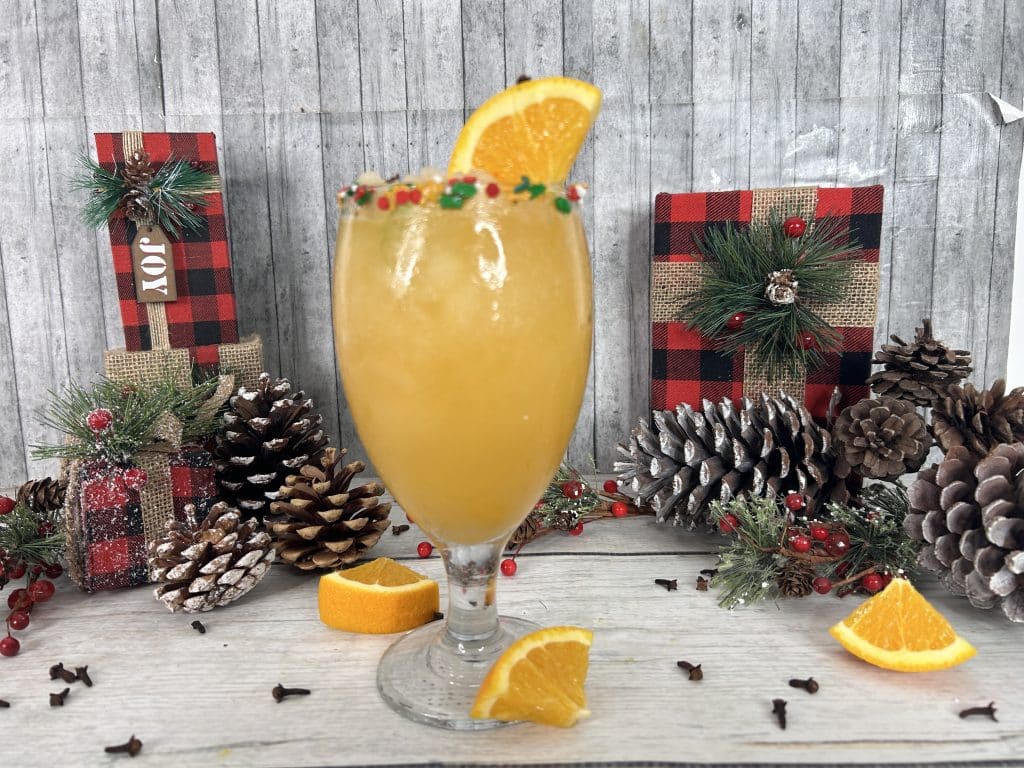 Directions:
In a large cocktail shaker add all of the ingredients together.
Shake to combine for 45 seconds to a minute.
Fill your glass with ice.
Pour your cocktail mixture into the glass and garnish with an orange wedge.
**If you want to add the sprinkles to your glass rim (and of course you do because it's super fun!!), put some sprinkles in a small plate or bowl (that's big enough for you to dip the glass in). Wet the rim of the glass (before pouring your cocktail in) and place the rim in the sprinkles, making sure you get as much coverage as you want. Carefully pour your cocktail inside so that the liquid doesn't touch the sprinkles.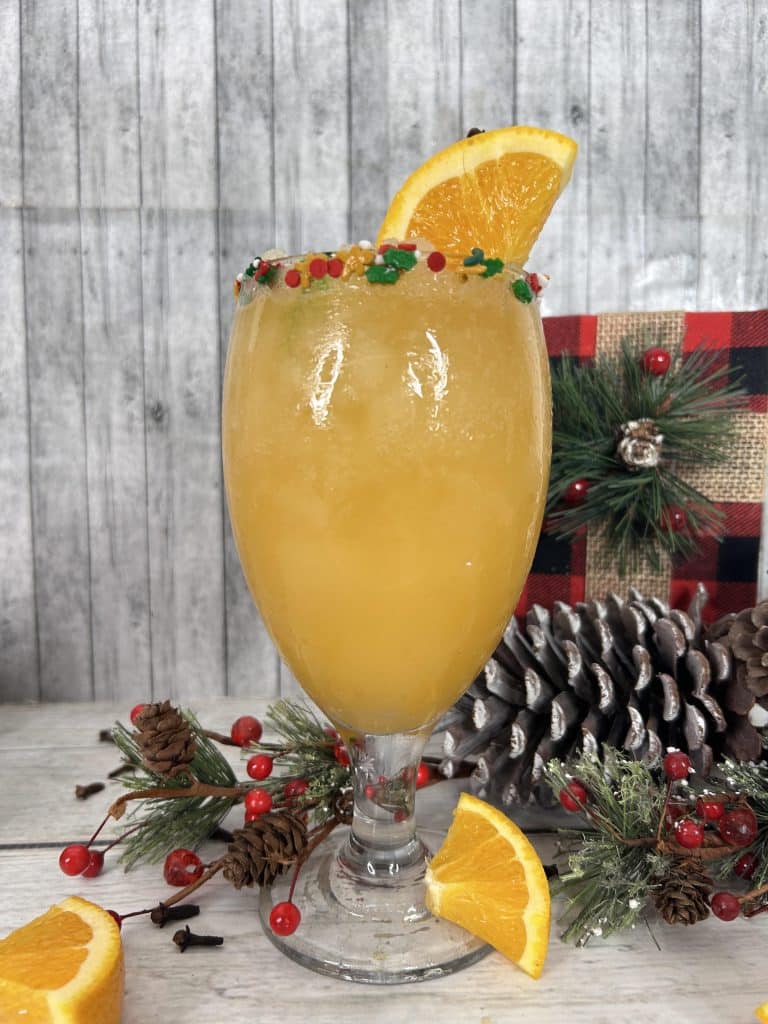 Enjoy this tasty ginger spiced holiday margarita! Whether you're enjoying the holidays in a snowed-in cabin or a warm and sunny beach, it's a fun Christmas cocktail.
If you want an added tasty treat, try this easy gingerbread mousse!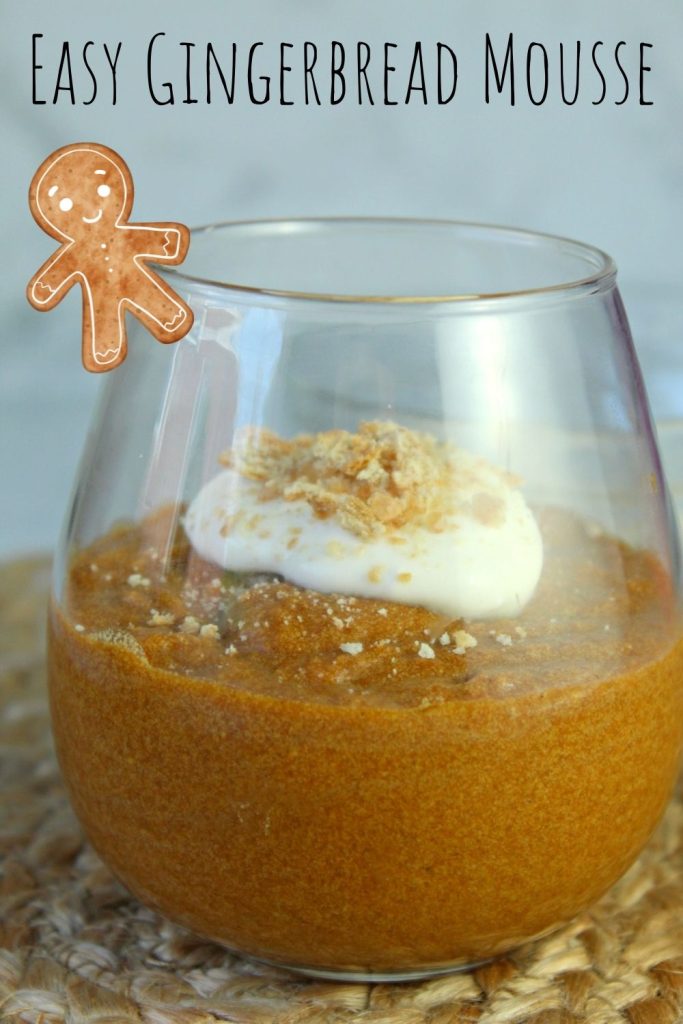 Helpful Supplies:
This post contains affiliate links.
Check out these Christmas essentials for baking and cocktails and crafting and decorating.