Finding movie-based destinations for your travel bucket list is easier than you might think. The opportunity to visit a movie filming location is one very valid reason you may decide to travel in the first place.  I still have the picture of my grandfather visiting the train crash set from The Fugitive. When visiting any major city in the United States, it's easy to find tours and blog posts highlighting the filming locations of any given TV show or movie. Whether you fell in love with a movie's story or just think the scenery is beautiful, these movie-based travel destinations will have you ready to jump on a plane tomorrow.
In Charleston, SC, websites post sites found in shows like Outer Banks (despite the setting being North Carolina). Atlanta, GA has its fair share of The Walking Dead filming location tours; not to mention the hundreds of movies and shows filmed in California, Massachusetts, Canada, and New York, the options are neverending. Here are a few travel destinations based on beloved movies to consider the next time you're ready to pack your bags and go!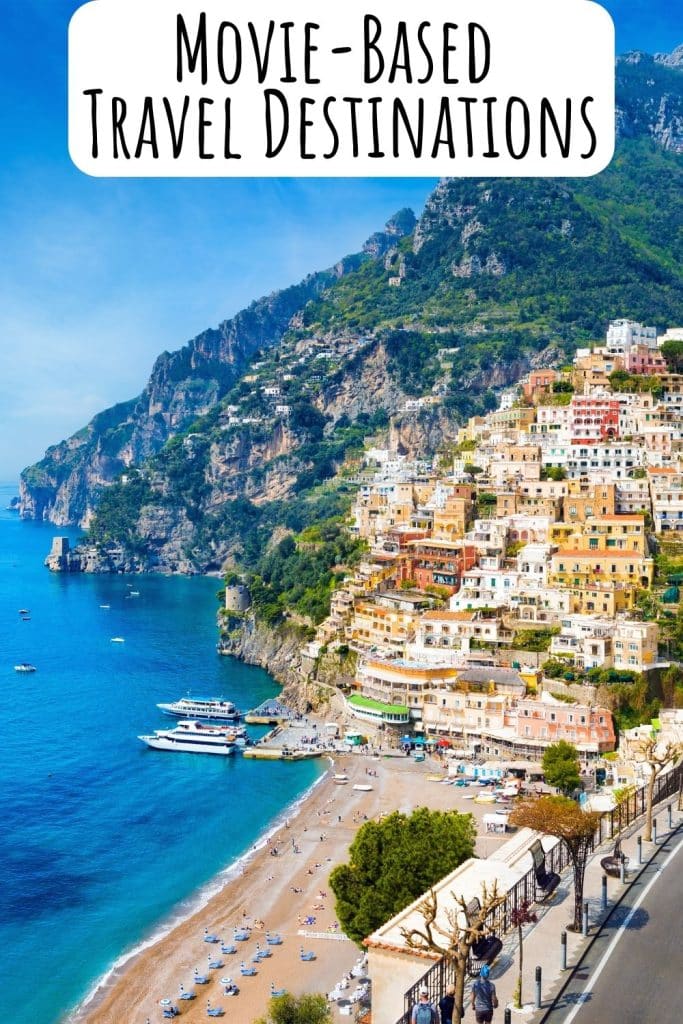 Movie-based Destinations for Your Next Big Adventure
This post contains affiliate links.
Under the Tuscan Sun – Italy
Diane Lane stars as a newly divorced writer who, on a last-minute trip to Tuscany decides to purchase a villa and make a new life for herself in Italy. Based on Frances Mayes' eponymous memoir, Under the Tuscan Sun is filmed in Rome, Cortona, and the Amalfi Coast, to name just a few spots. 
If this sounds like your idea of an Italy vacation, consider the Under The Tuscan Sun by Rome & Italy Travel. Your trip will take you through Rome, Positano, Montepulciano, and several additional destinations noted in the book and movie.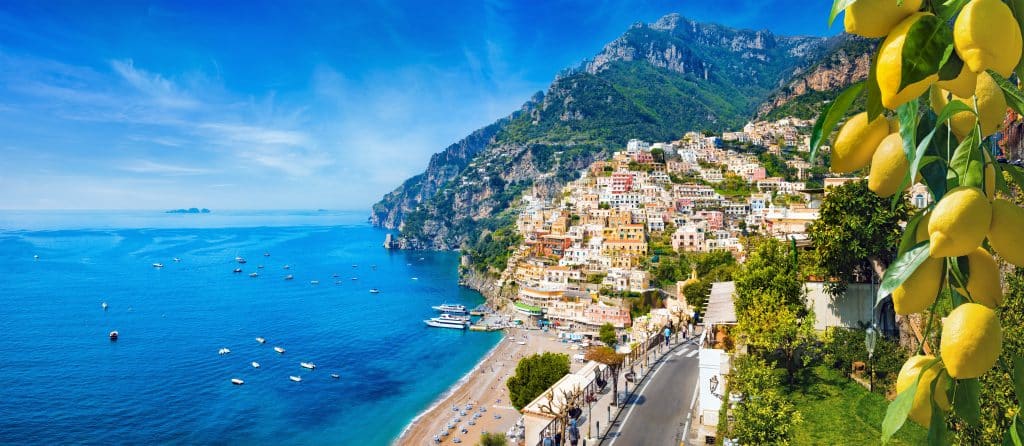 Lost in Translation – Japan
Bill Murray portrays Bob Harris, a washed-up American actor living in Japan. He's there promoting a whisky brand when he meets up with an unlikely new friend, Charlotte, portrayed by Scarlett Johansson. The sights and sounds of Tokyo nightlife and everyday life in Japan will have you intrigued and ready to book your meaningful adventure. Filmed in several locations across Tokyo, Lost in Translation gives you several glimpses of the Park Hyatt Tokyo. You'll also spot the Heian Shrine; dedicated to Emperors Kammu and Komei, the first and last rulers of Tokyo. Also featured in the film, is the Jugan-ji Temple in Higashiosaka.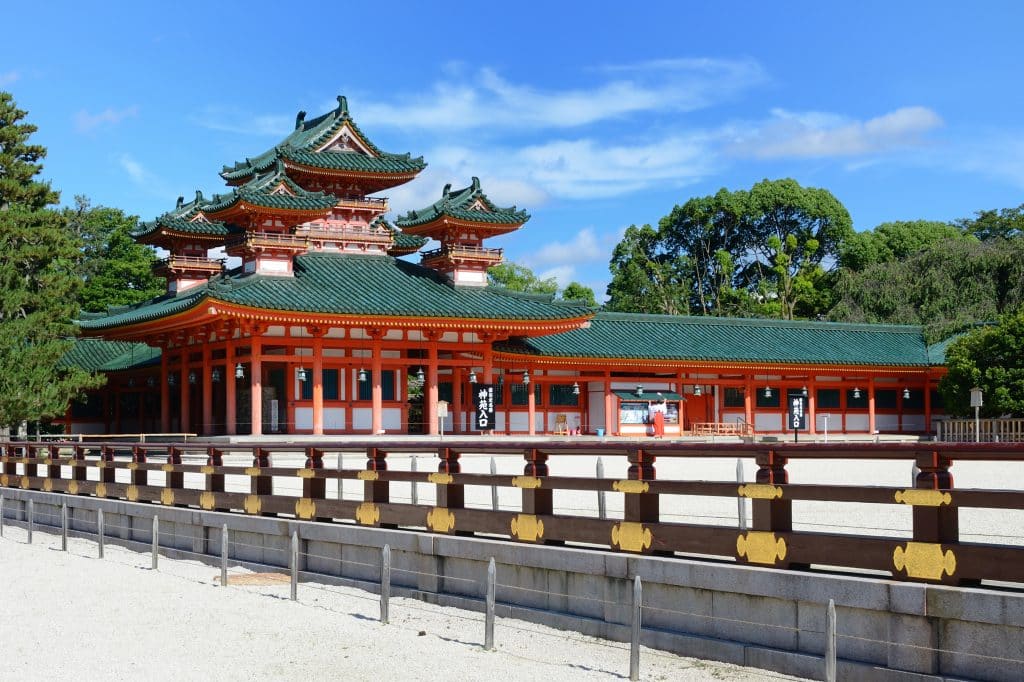 Mama Mia! – Greece
Set in the stunning backdrop of the Greek island of Skopelos, Mama Mia! stars Meryl Streep as Donna, a single mom to Sophie, portrayed by Amanda Seyfried. Sophie is getting married and dreams of her father (who she does not know) walking her down the aisle. 
She comes across her mom's diary, discovers that her father could potentially be one of three men, and invites them all to see her and her mother in Greece, so they can figure it all out. Of course, hilarity and chaos ensue, but, that stunning Aegean Sea backdrop pulls everything together.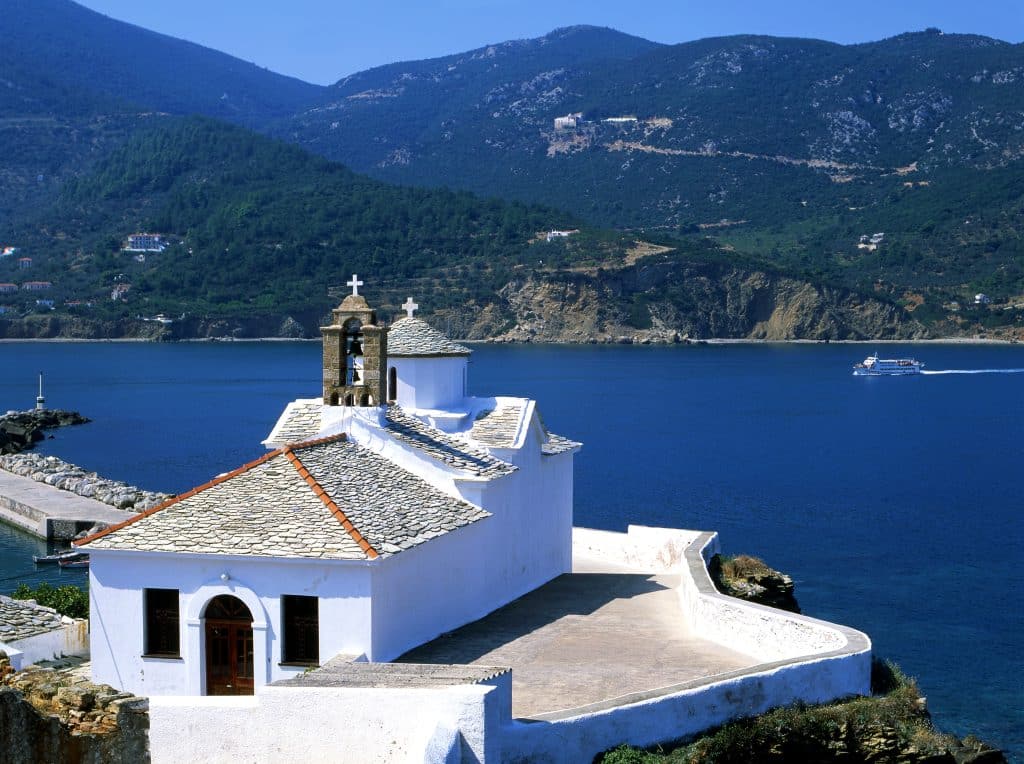 Julie and Julia – Paris
This movie appeals to a wide audience; those who love cooking and Julia Child, travelers who adore Paris, bloggers who enjoy writing about food and travel, fans of Meryl Streep, Amy Adams, and the unforgettable Stanley Tucci; is a movie for the history books.
Julie and Julia weaves the story of Julia Child's life, based on her autobiography, My Life in France and Julie Powell's book, Julie and Julia: My Year of Cooking Dangerously, as it chronicles Powell's foray into cooking and making her way through Childs' cookbook, Mastering the Art of French Cooking. Some notable Parisian sites in the movie include Rue Mouffetard, Île St-Louis, and the Shakespeare and Company Bookstore.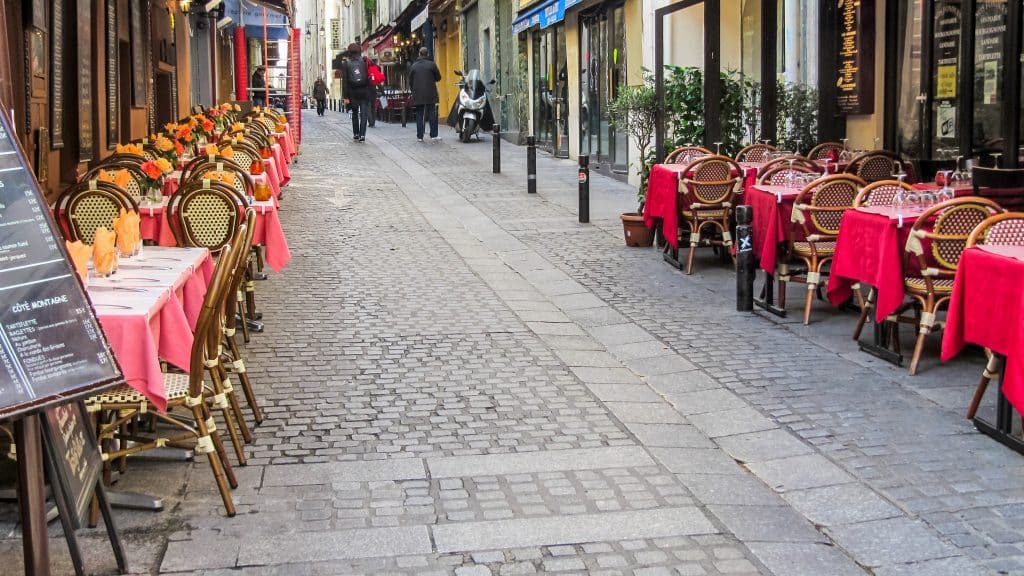 The Motorcycle Diaries – South America
Gael Garcia Bernal is Che Guevara in The Motorcycle Diaries. Prior to completing medical school, Guevara spent eight months trekking across South America with a friend. Alberto Granado – a biochemist, doctor, and writer –  is portrayed by Rodrigo de la Serna. The pair traveled from Brazil to Peru via motorcycle. On their journey, they witness the differences between the countries and the disparities between the poor and the wealthy. 
While somber and thought-provoking, it is also an inspiring and heartwarming film (based on the book with the same name) that will have you wanting to rent a motorcycle yourself and embark on an epic tour of South America. If this is your thing, Royal Enfield motorcycle company offers similar tours to adventurous travelers.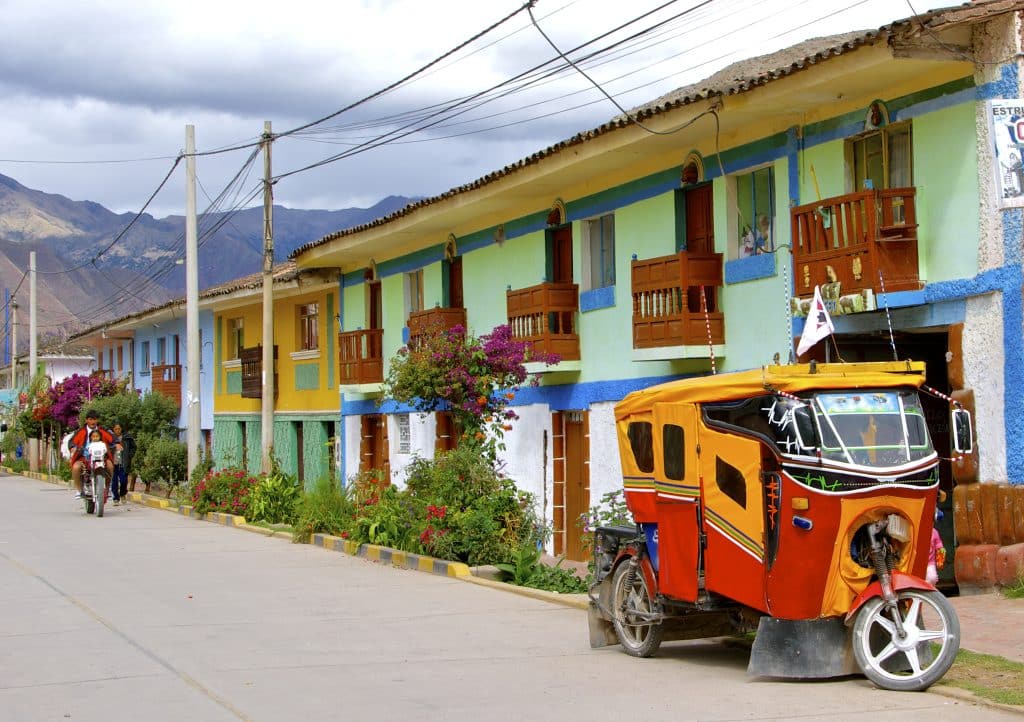 Fantasy Movie Destinations You Can Visit in Real Life
Lord of the Rings: New Zealand
Stunningly beautiful New Zealand is the filming location for all of the Lord of the Rings movies. The most popular filming location, Matamata, was considered Middle Earth where Hobbiton in Shire was located. Today, fans of the trilogy can visit the Hobbiton Movie Set as we did, and immerse themselves in the lush countryside in The Mighty Waikato region of New Zealand. There are numerous tours that will take you to filming locations all over the country.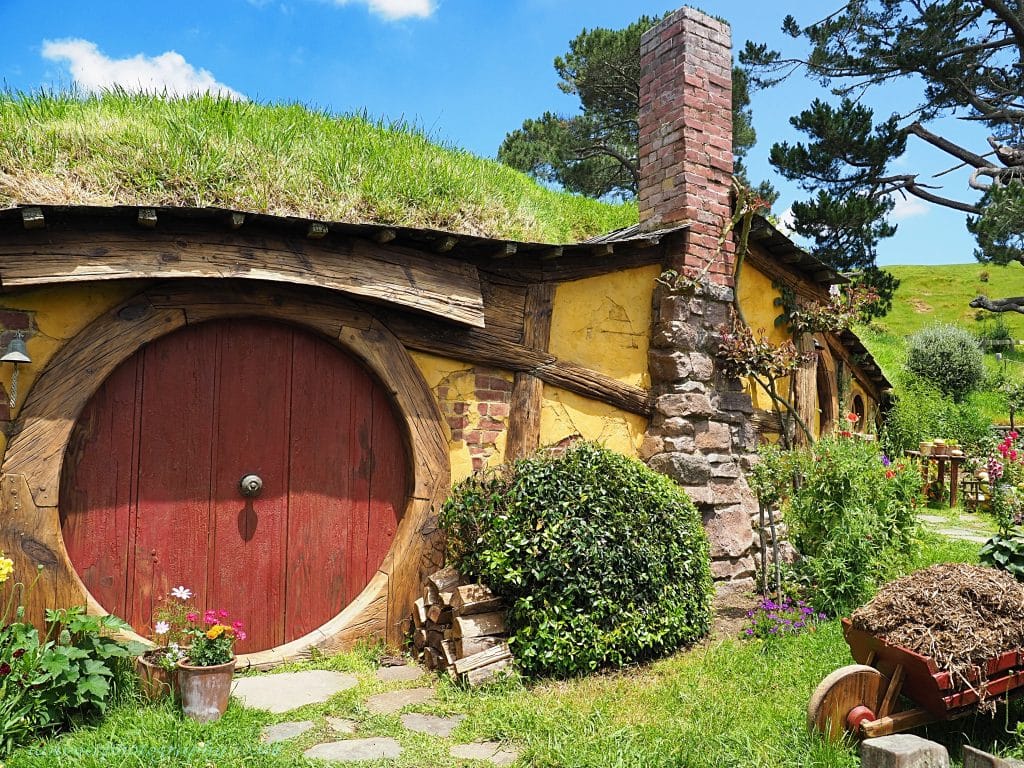 Star Wars – Tunisia
Did you know that Tataouine is an actual city? Located in Southern Tunisia, Tataouine in the Berber language means "water springs." Star Wars fans will recognize sights in this African country as important Star Wars plot settings. Most notably, the planet Tatooine in the Outer Rim; the place where where Qui-Gon Jinn found the young Anakin Skywalker. 
With its crystalline Mediterranean waters, ancient ruins, and culture, Tunisia is a top travel destination. If you'd like to explore the region, be sure to check UK and US foreign travel guidelines before booking.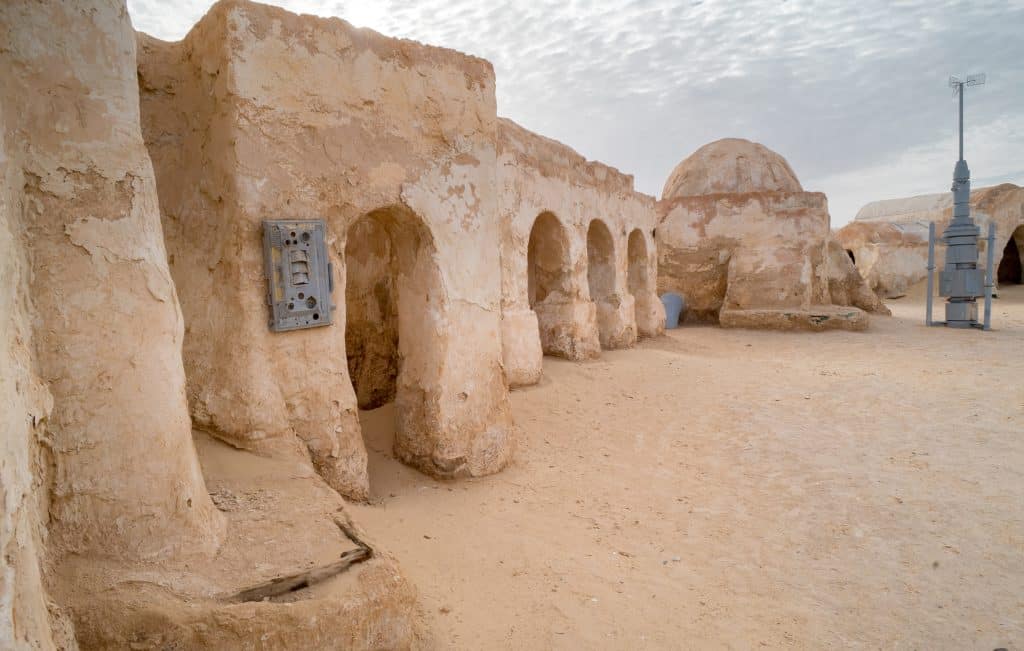 Harry Potter – United Kingdom
There are filming locations for the Harry Potter franchise located all over Great Britain. From the actual studios outside of London to the Jacobite Steam Train in the Scottish Highlands, you're never more than a stone's throw from any number of filming locations or background scenes. Numerous tour groups will take you around, but you can also build your own Harry Potter itinerary and create your own magic with this list of must-see places.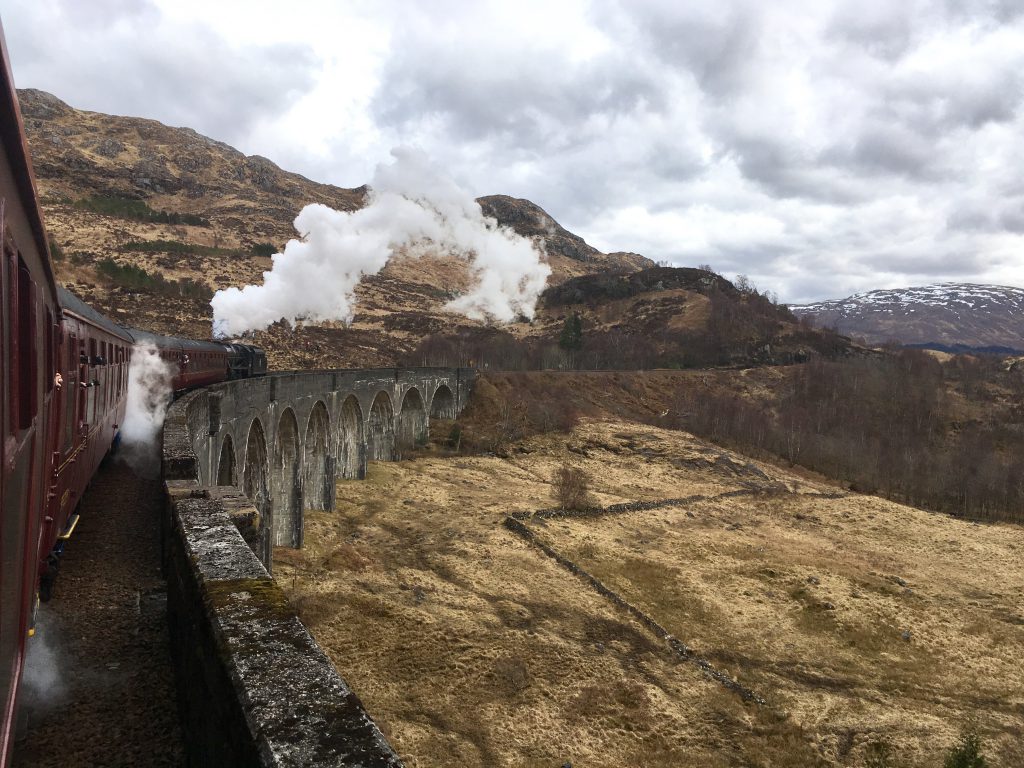 It's not difficult to find travel inspiration. It could be a word in passing conversation that inspires you to head to Google and research flights. Perhaps it is a passage from a book that calls to you. Maybe it's a scene from a movie that solidifies that sense of wanderlust. Whatever the catalyst – whether it's movie-based destinations that inspire you or something else – you truly cannot go wrong when you choose to embark upon a travel adventure.