Salmon linguine is very much a comfort food in our house. It isn't any sort of diet friendly at all (sorry!), but it's perfect for cold, rainy nights like we've been having here.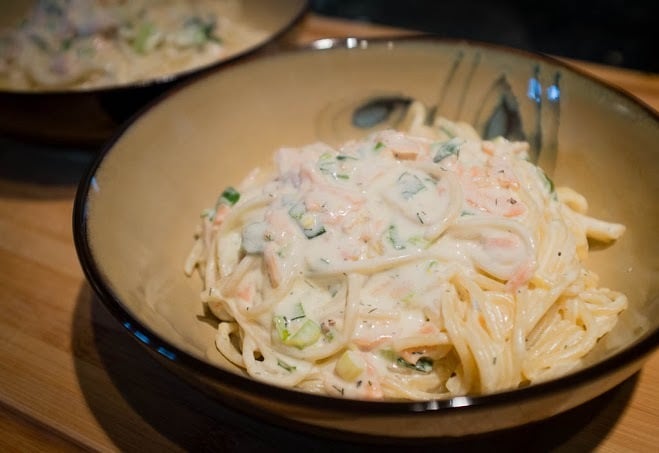 Ingredients:
8 ounces packaged dried linguine
4 ounces thinly sliced smoked salmon
2 spring onions, thinly sliced (about 1/4 cup)
1 tablespoon butter
3/4 cup whipping cream
1 tablespoon fresh dill (or 1 teaspoon dried dill)
1 teaspoon finely grated lemon peel
1/4 teaspoon pepper
2 tablespoons grated parmesan cheese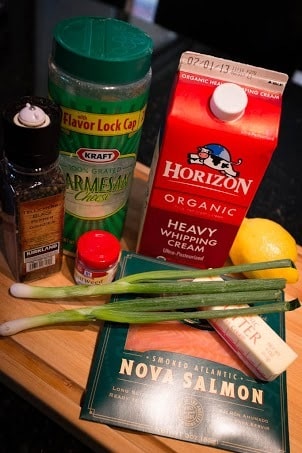 Put your pasta water on to boil. While you're waiting for it to boil, chop up your spring onions and slice your salmon. Melt the butter in your pan and add the spring onions over low heat and let them sweat.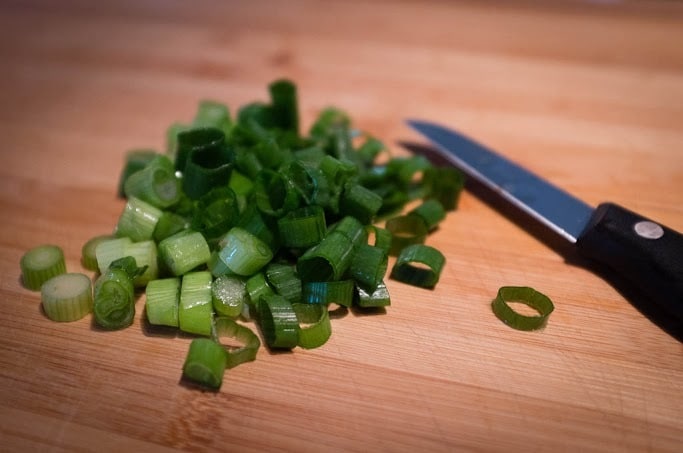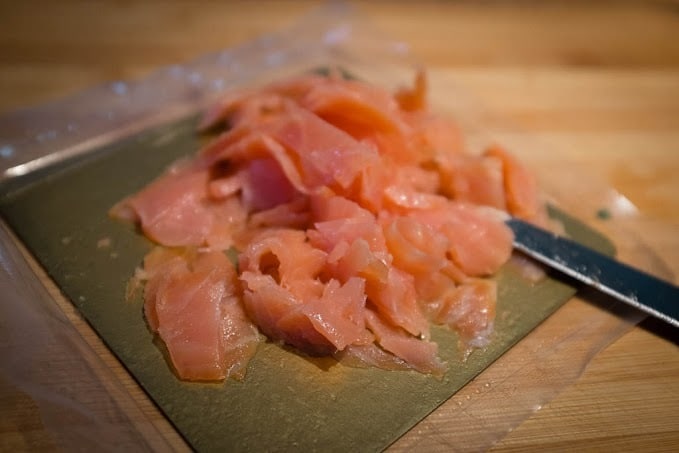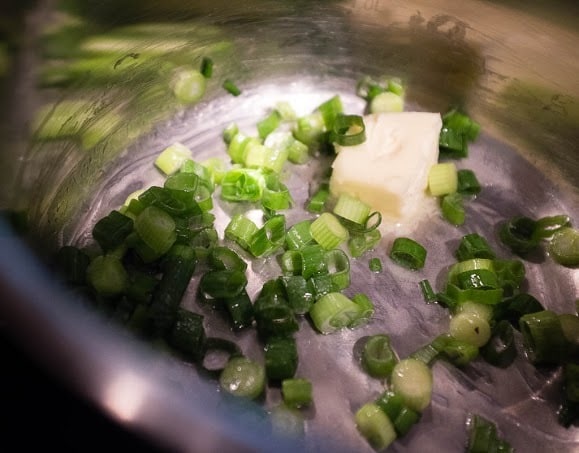 When the water reaches a boil, toss the pasta in.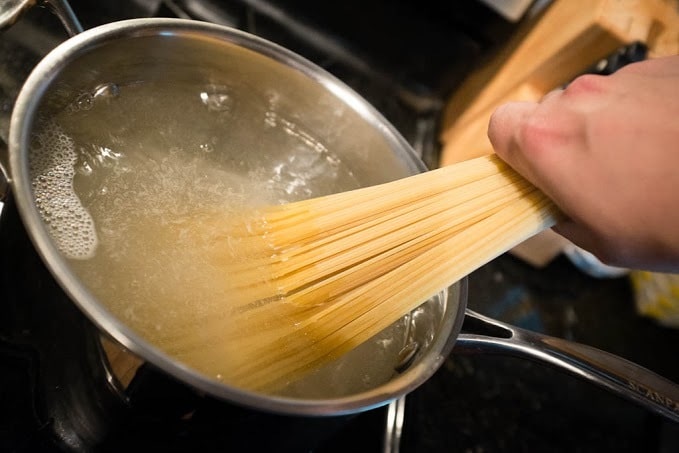 Add the cream, dill, pepper and lemon zest to the onions.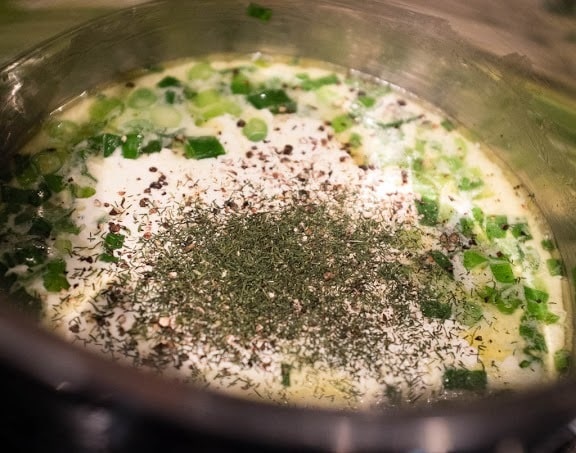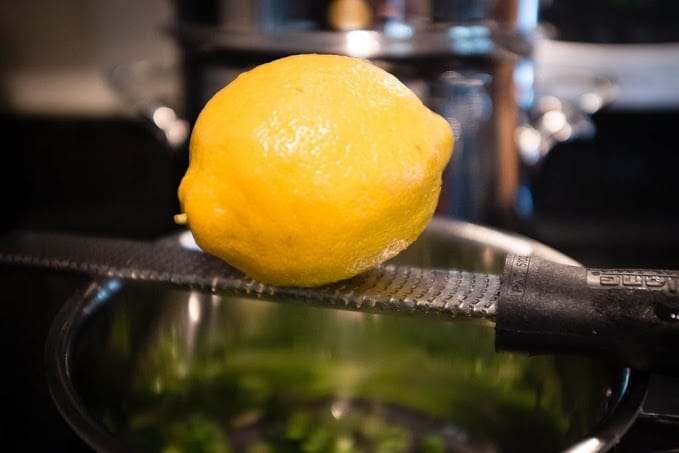 Put your pan on medium heat until it starts to simmer. Add your salmon. Stir occasionally. Let it simmer until it thickens and begins to look glossy. You can remove it from heat at this point.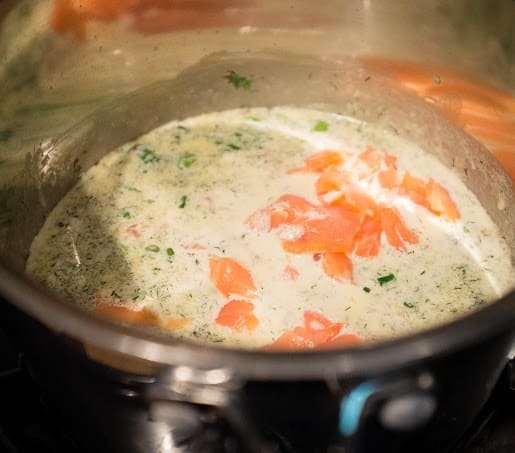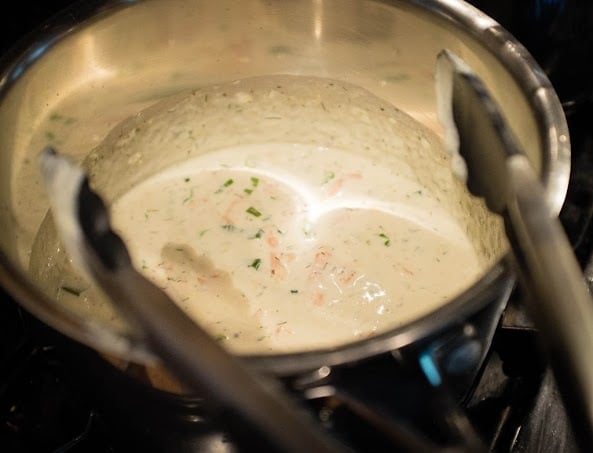 Once the pasta is cooked, drain it and add it to your sauce. (Reserve a little pasta water in case you need to thin the sauce.) Stir.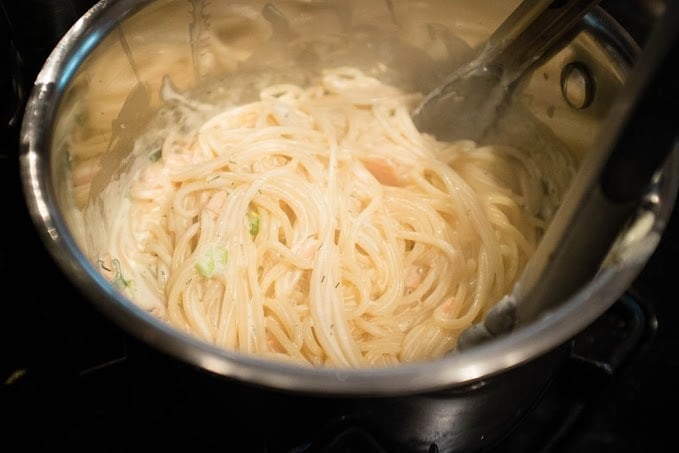 Add the parmesan cheese once you've mixed the pasta and sauce together. Toss everything so that the cheese melts.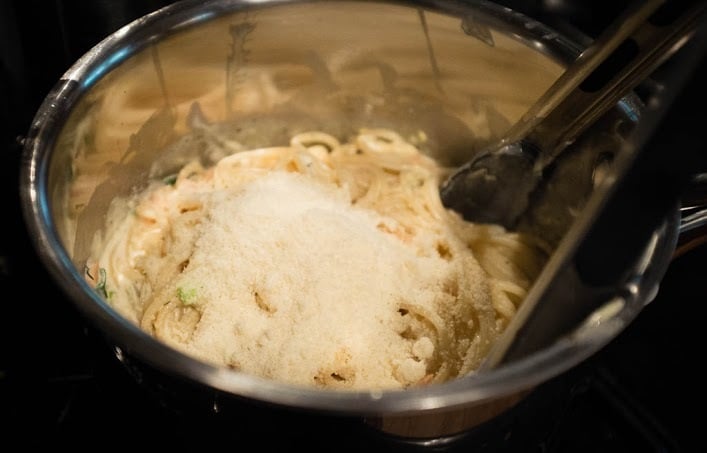 I hope your family enjoys this salmon linguine as much as mine does!