I've been happily making ornaments for our Christmas tree, but they've been a bit labor intensive. I wanted something fairly easy to fill in some empty space, but still wanted that nice stitchy look. These Felt Medallion Ornaments are a pretty quick make–your biggest issue is going to be choosing colors!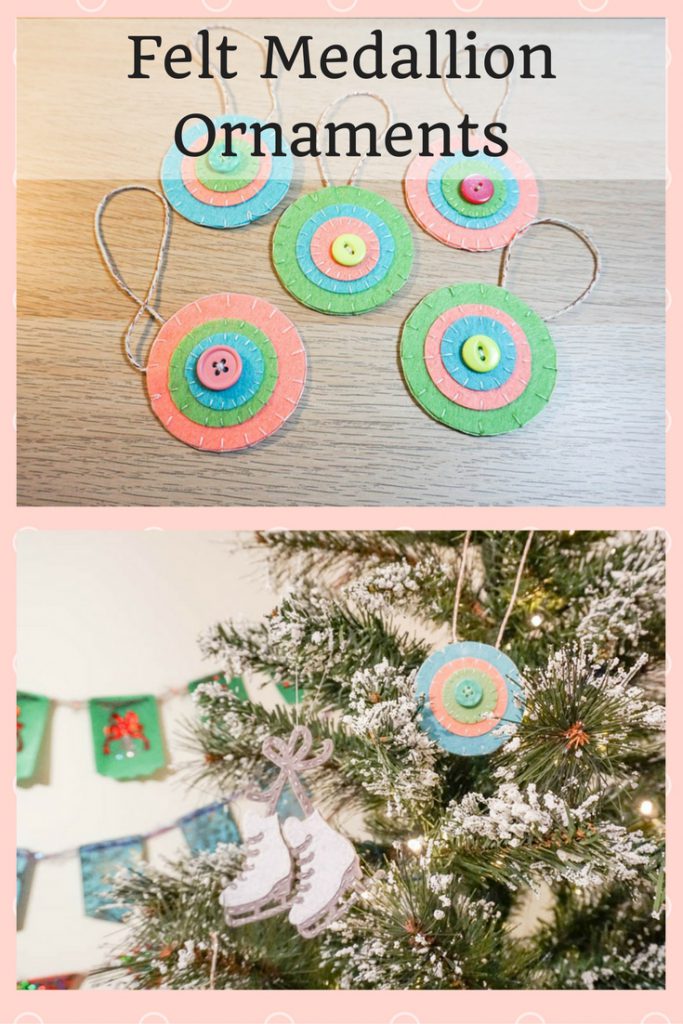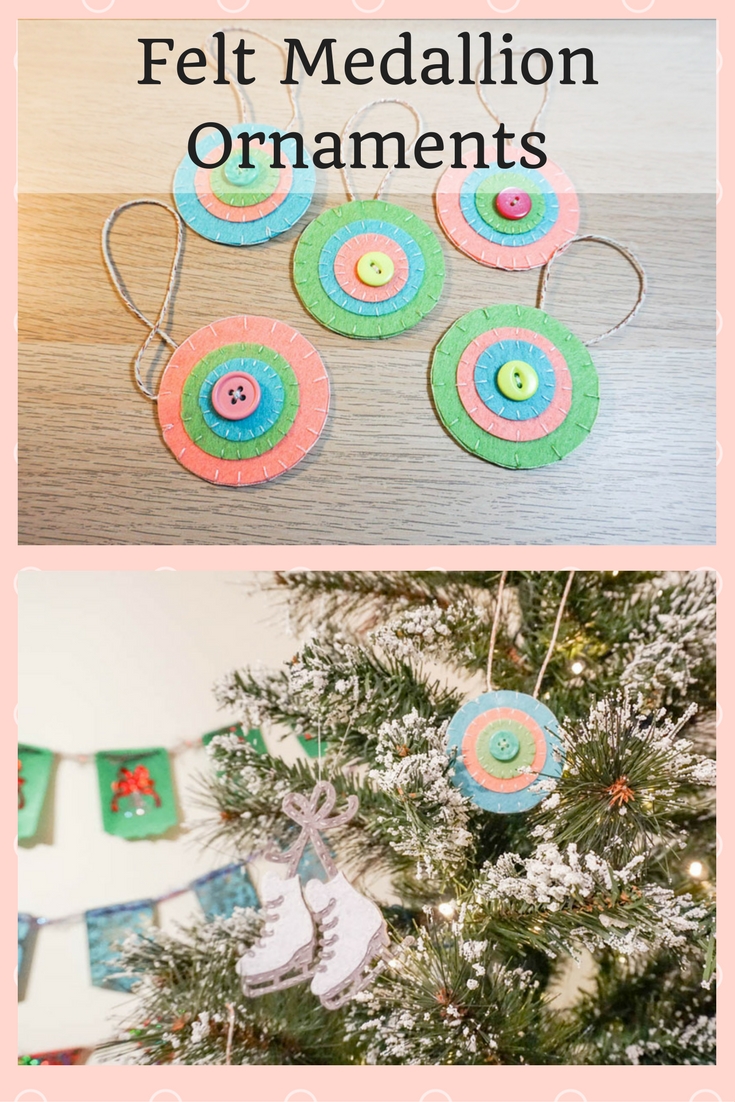 This post contains affiliate links.
Supplies:
coordinating thread
coordinating buttons
baker's twine
scissors
needle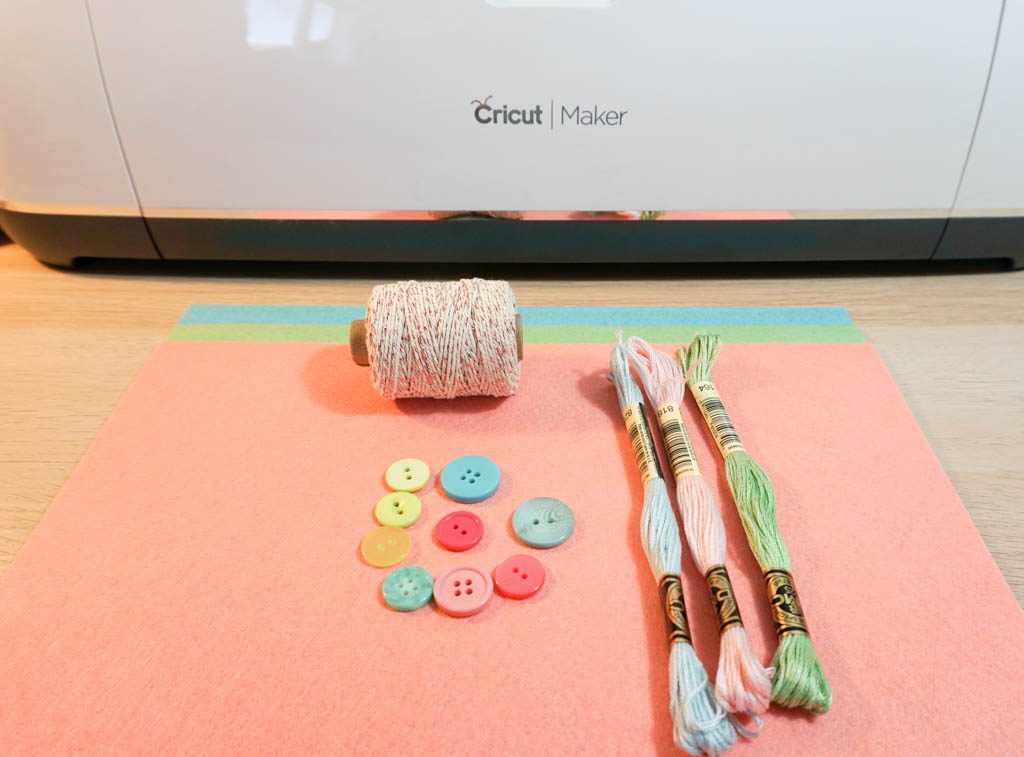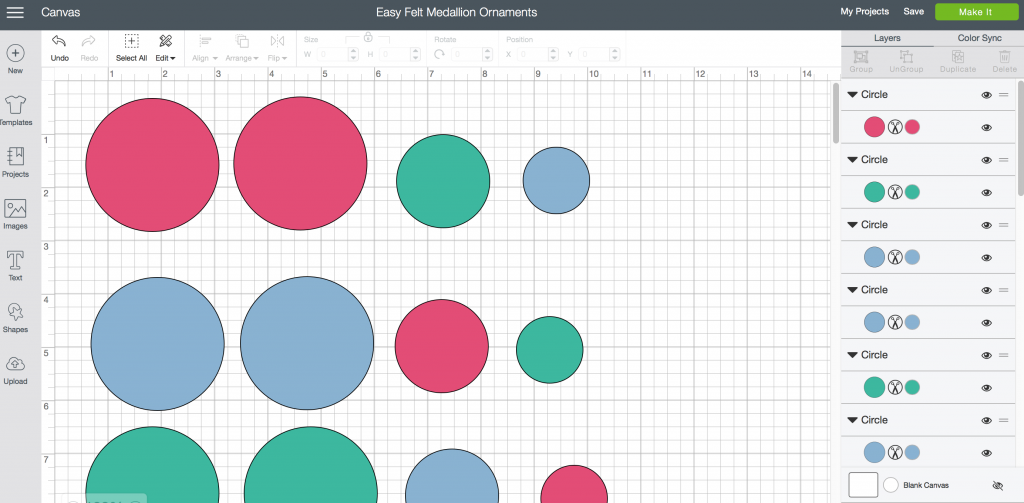 Cut out your circles. There will be four circles per ornament and I made five.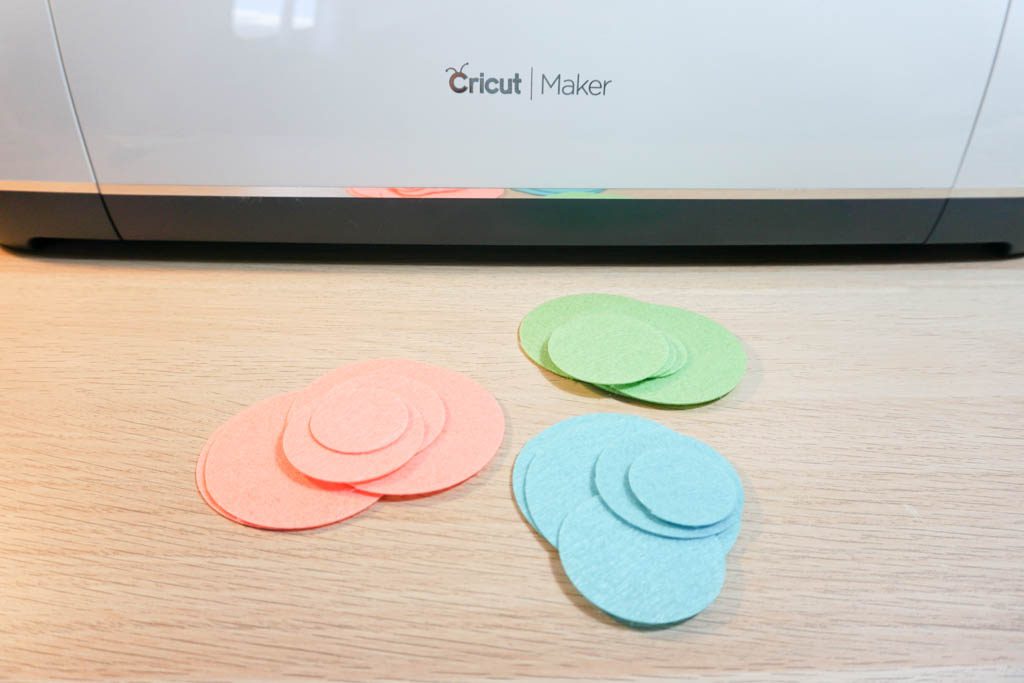 Lay out your ornament pieces. There will be four large circles per ornament, one medium, one small, and one button.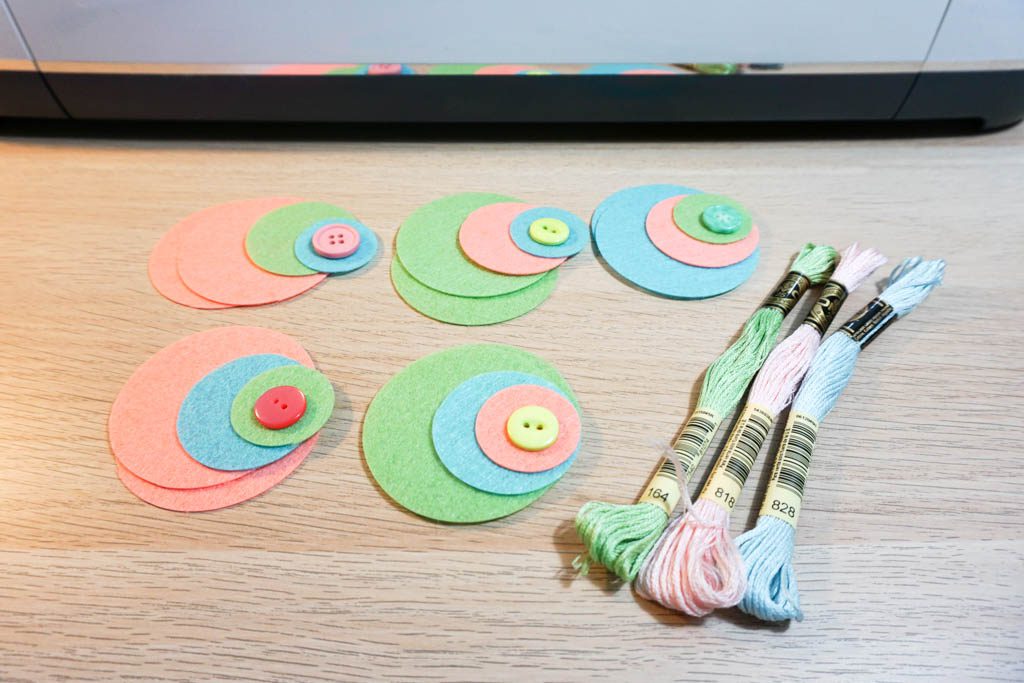 We're going to work from the top down. Stitch the button onto the smallest circle.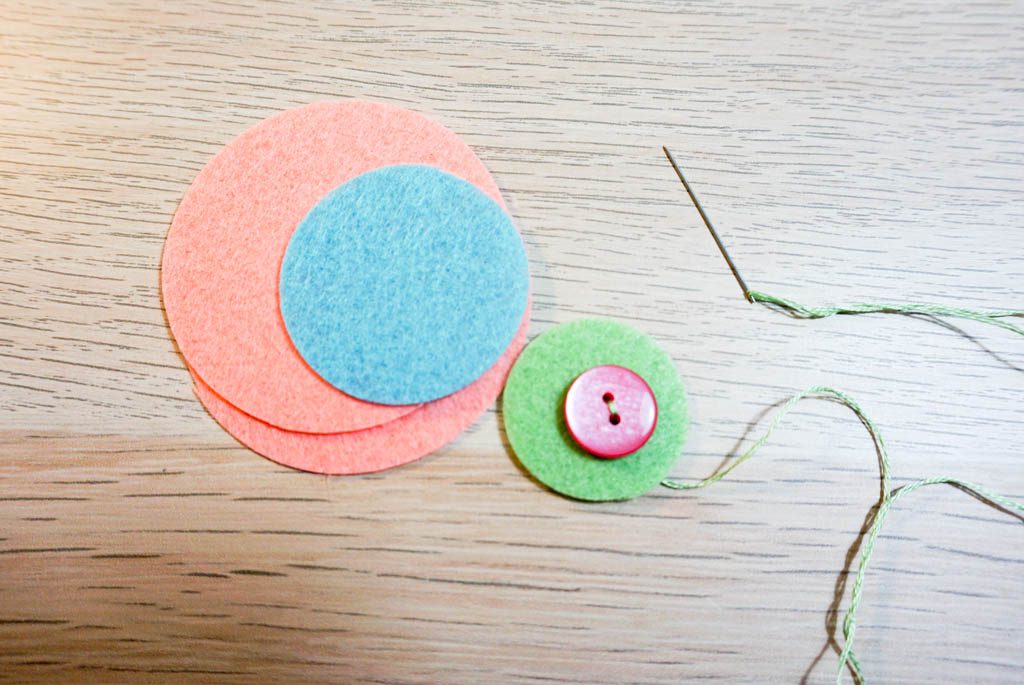 Stitch the smallest circle onto the medium.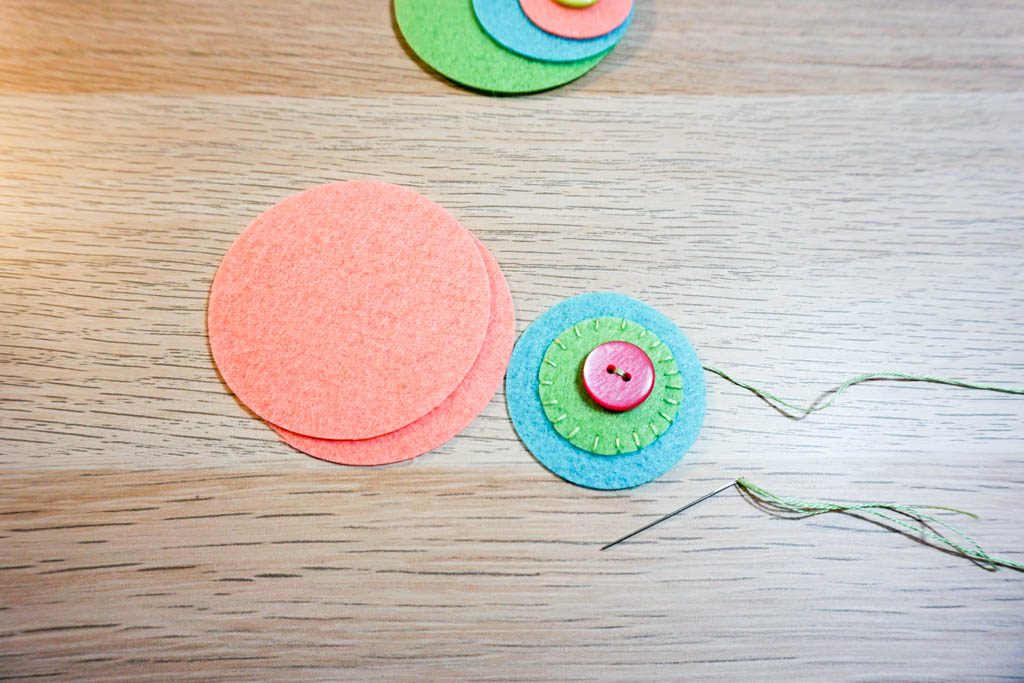 Stitch the medium circle onto one of the large circles.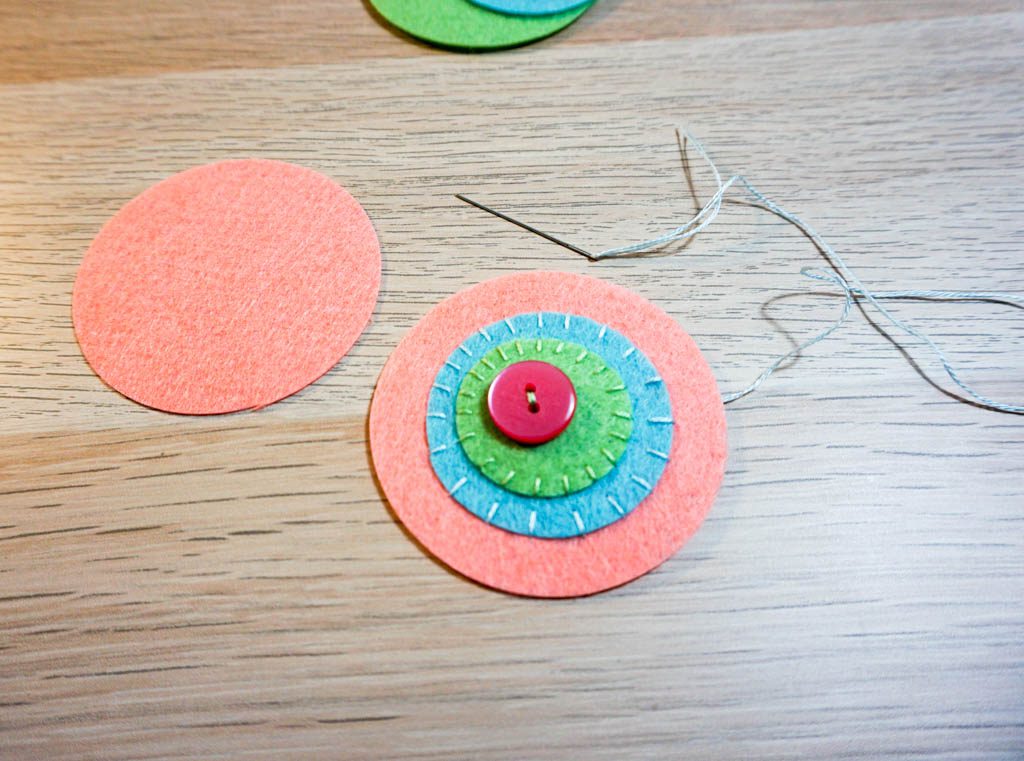 Using blanket stitch, stitch together the two large circles. Leave a gap when you're a few stitches away from finishing.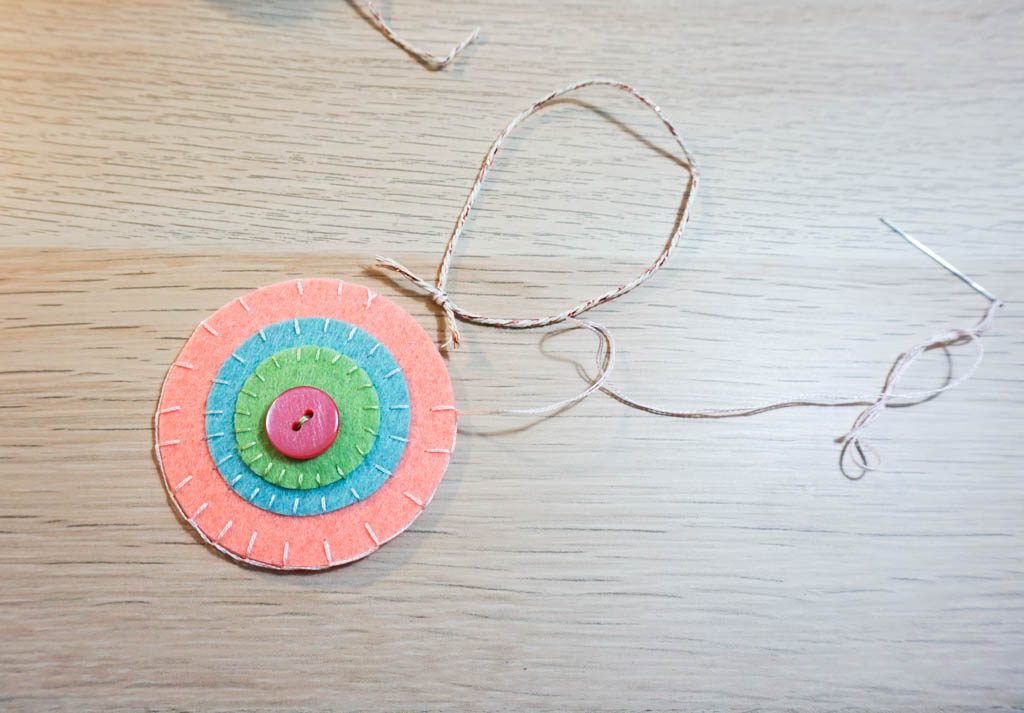 Tie a piece of baker's twine into a loop that's large enough for hanging.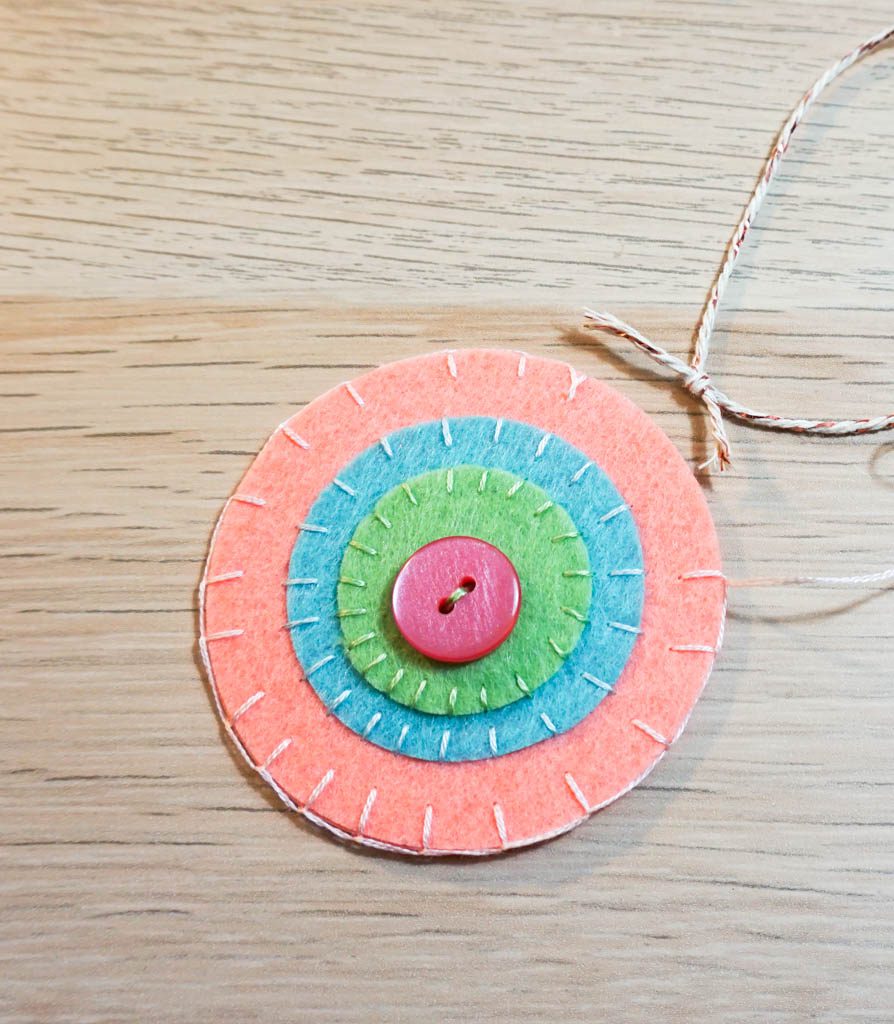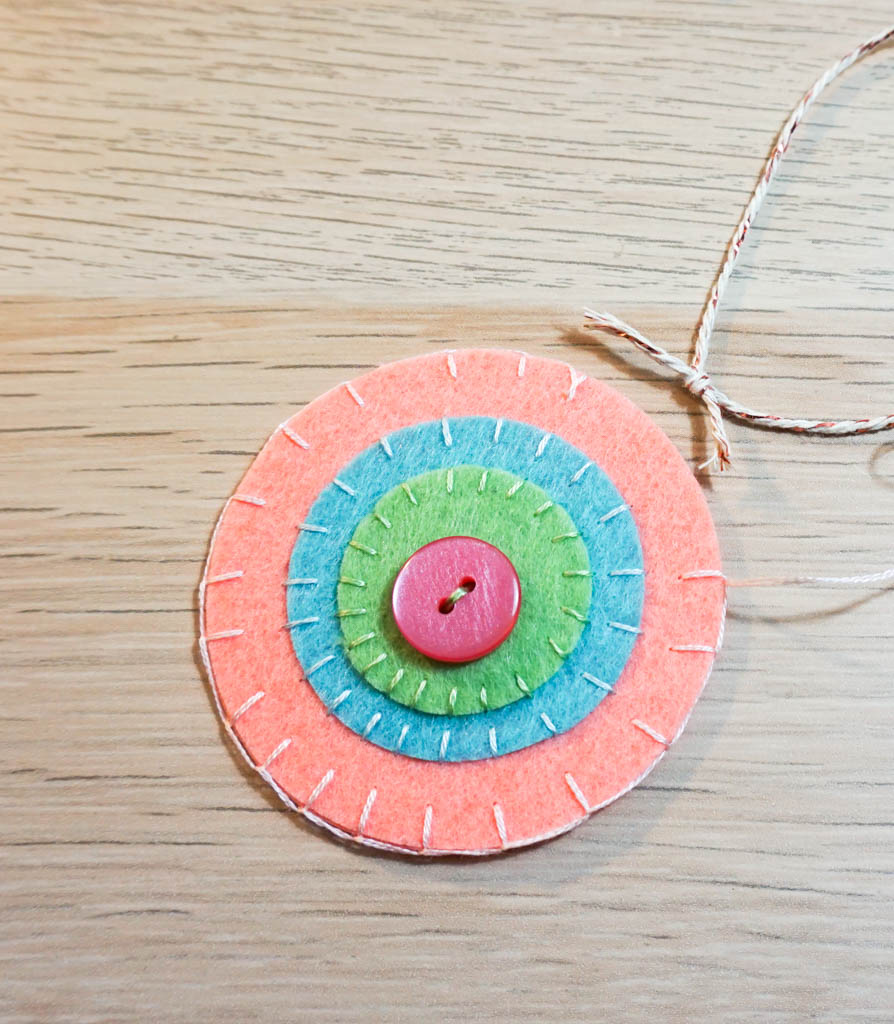 Insert the loop into the space that hasn't been stitched closed and then finish stitching around it.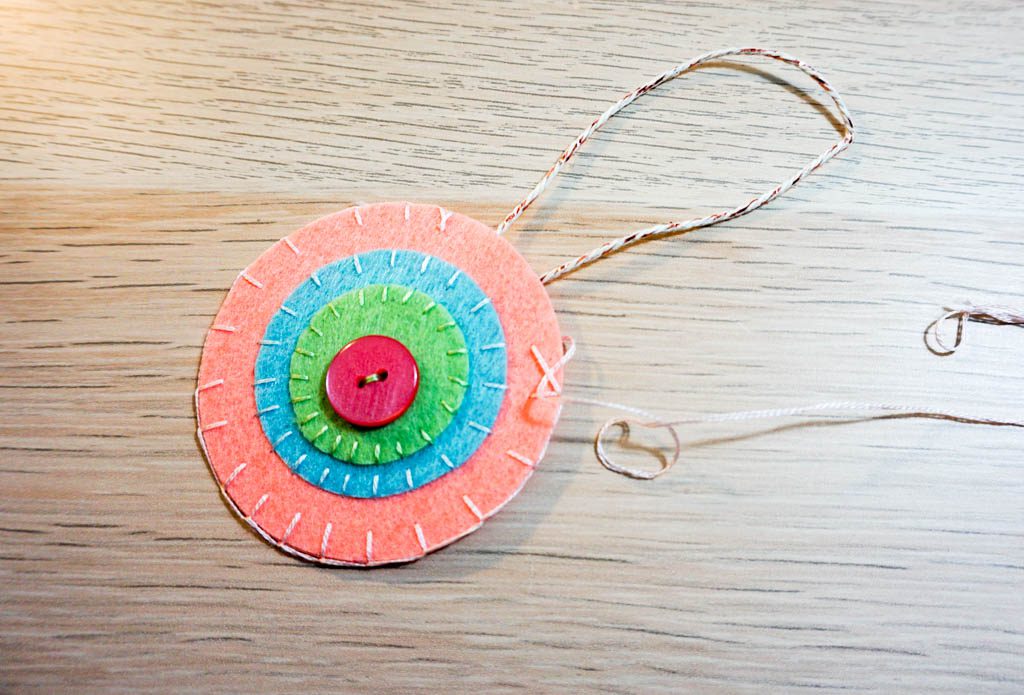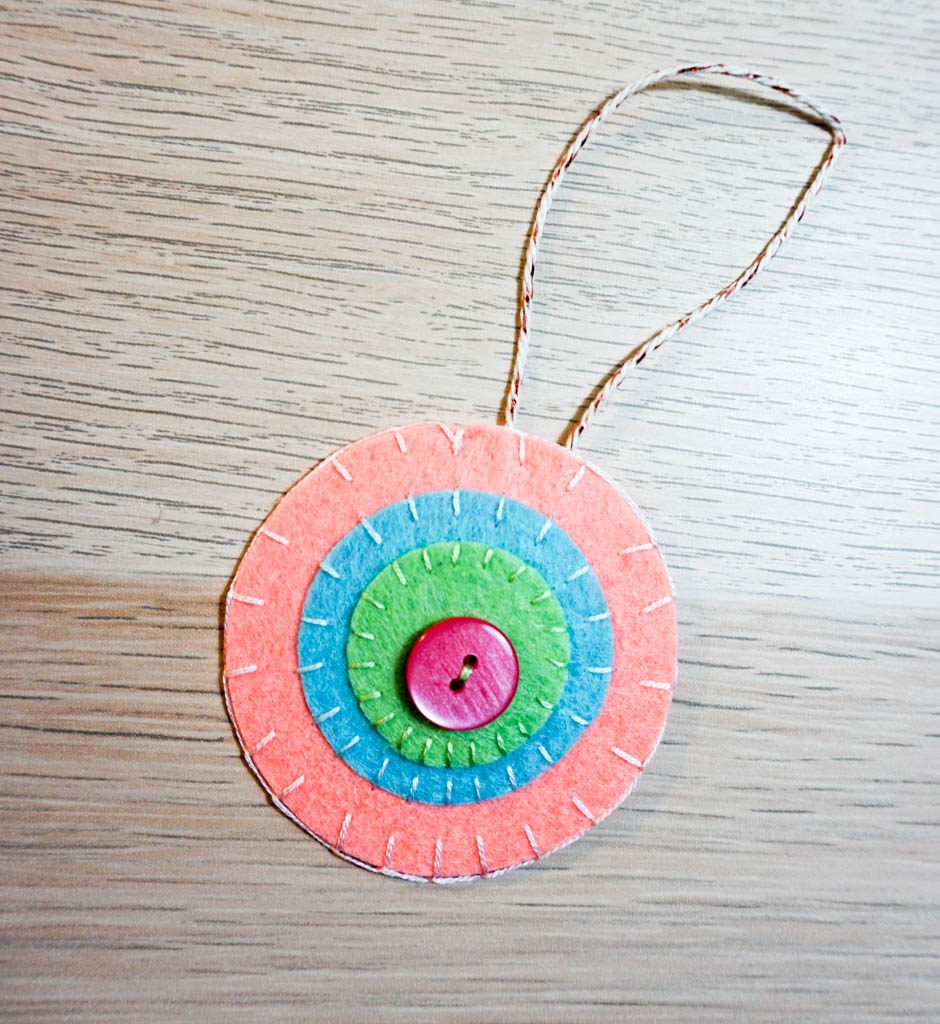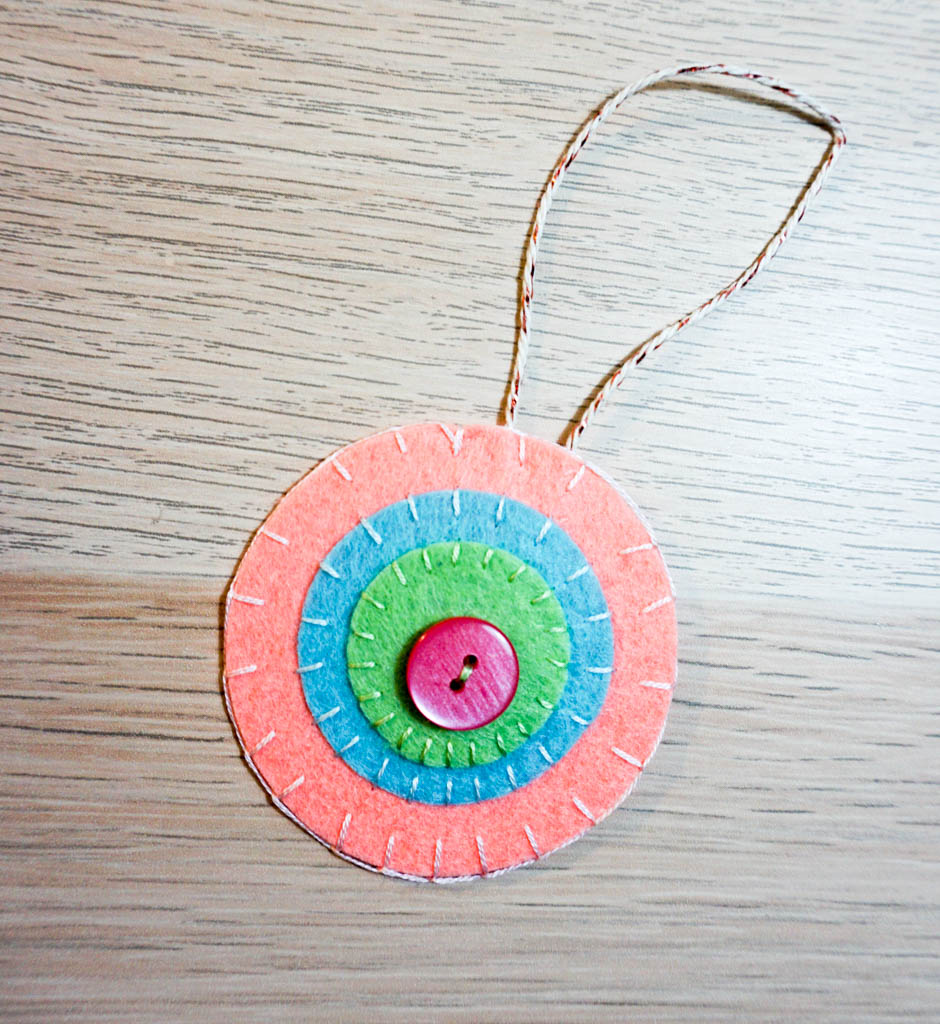 Super easy, right?! These are so fun because you can make them in your favorite colors and they don't take long at all to make a set.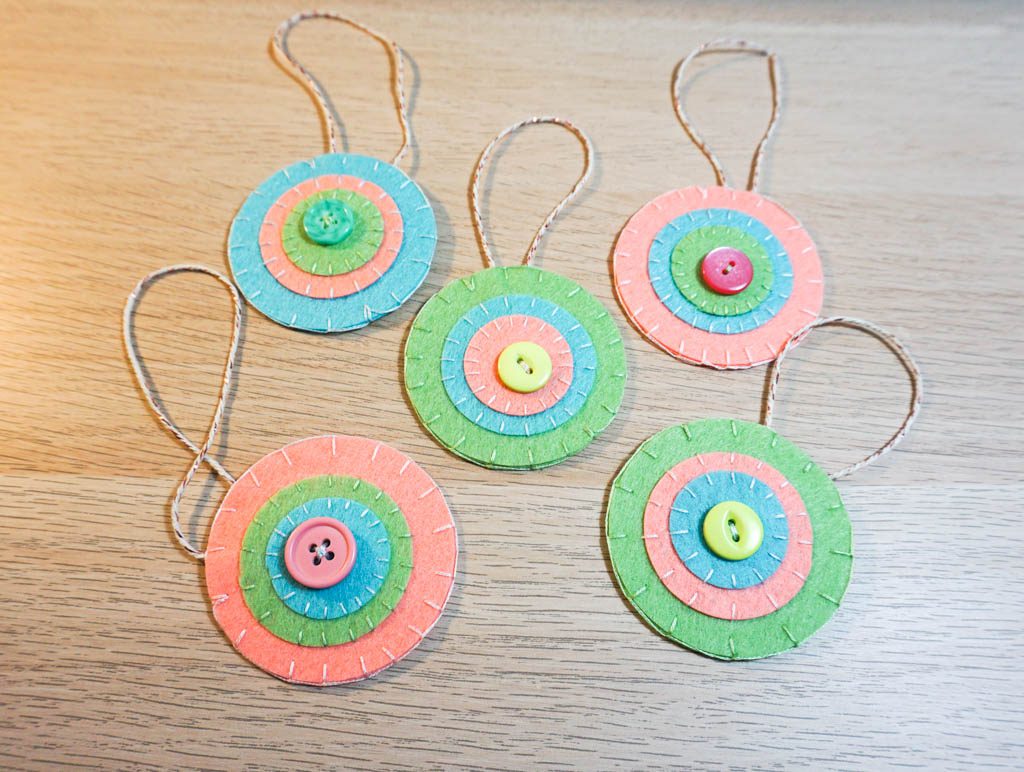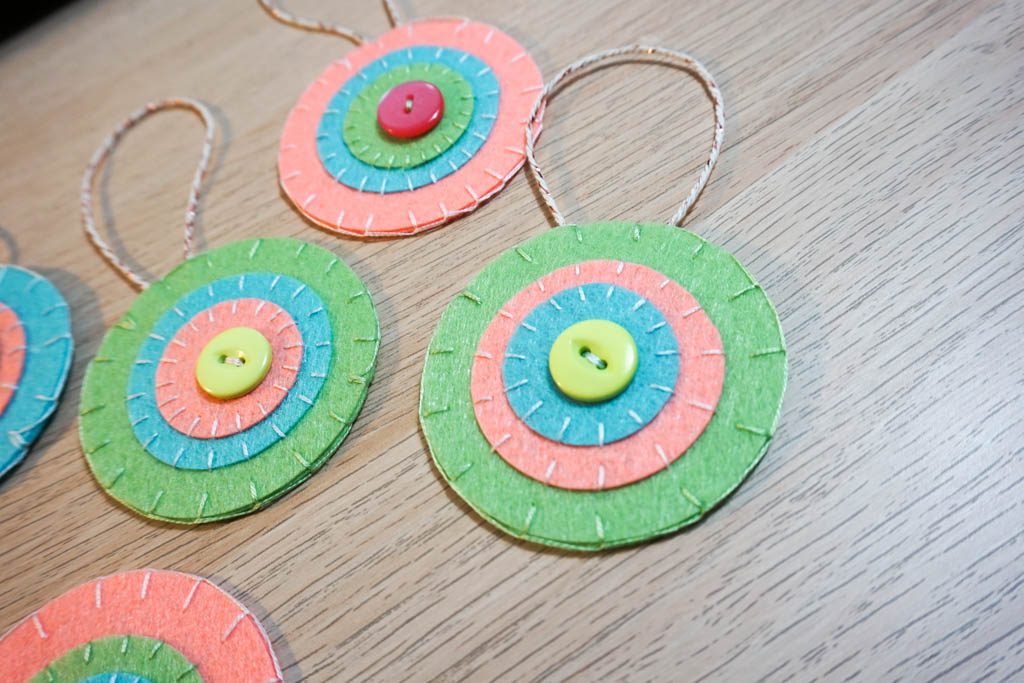 These Felt Medallion Ornaments have definitely helped fill out our tree. They're perfect for filling in empty spaces!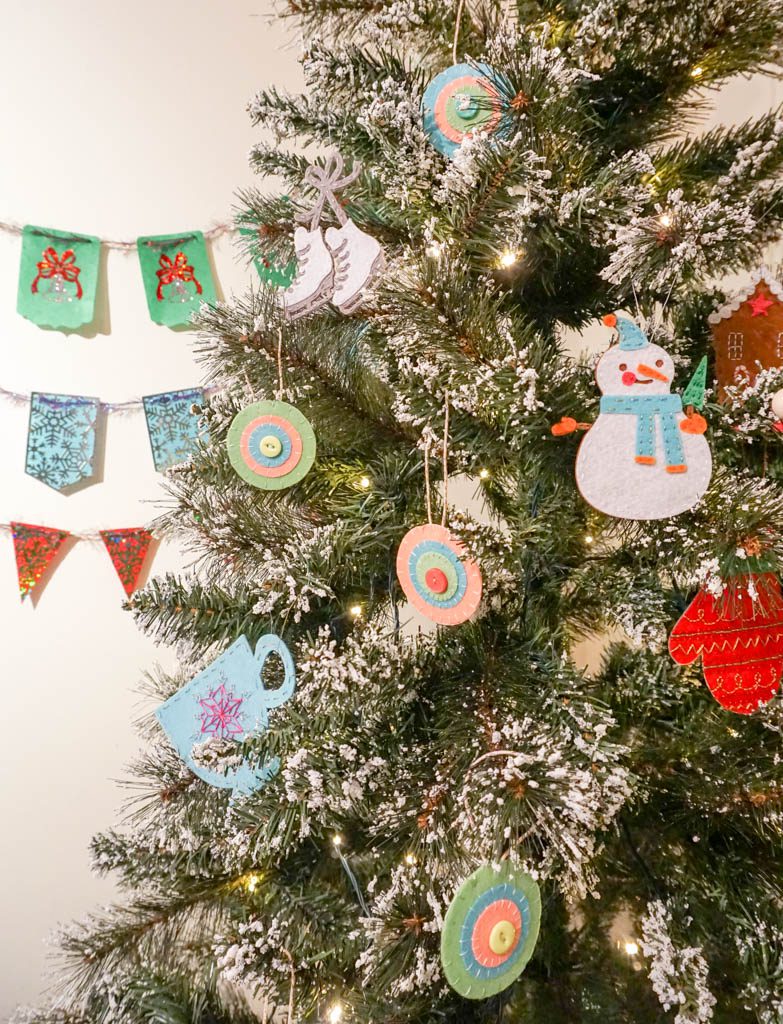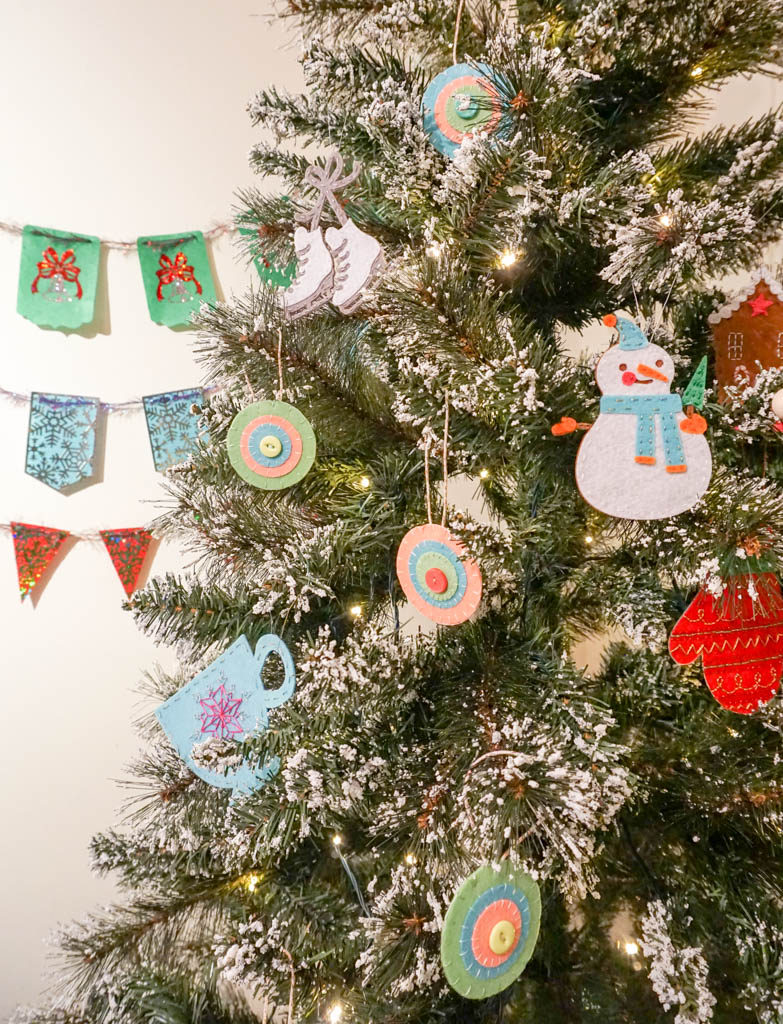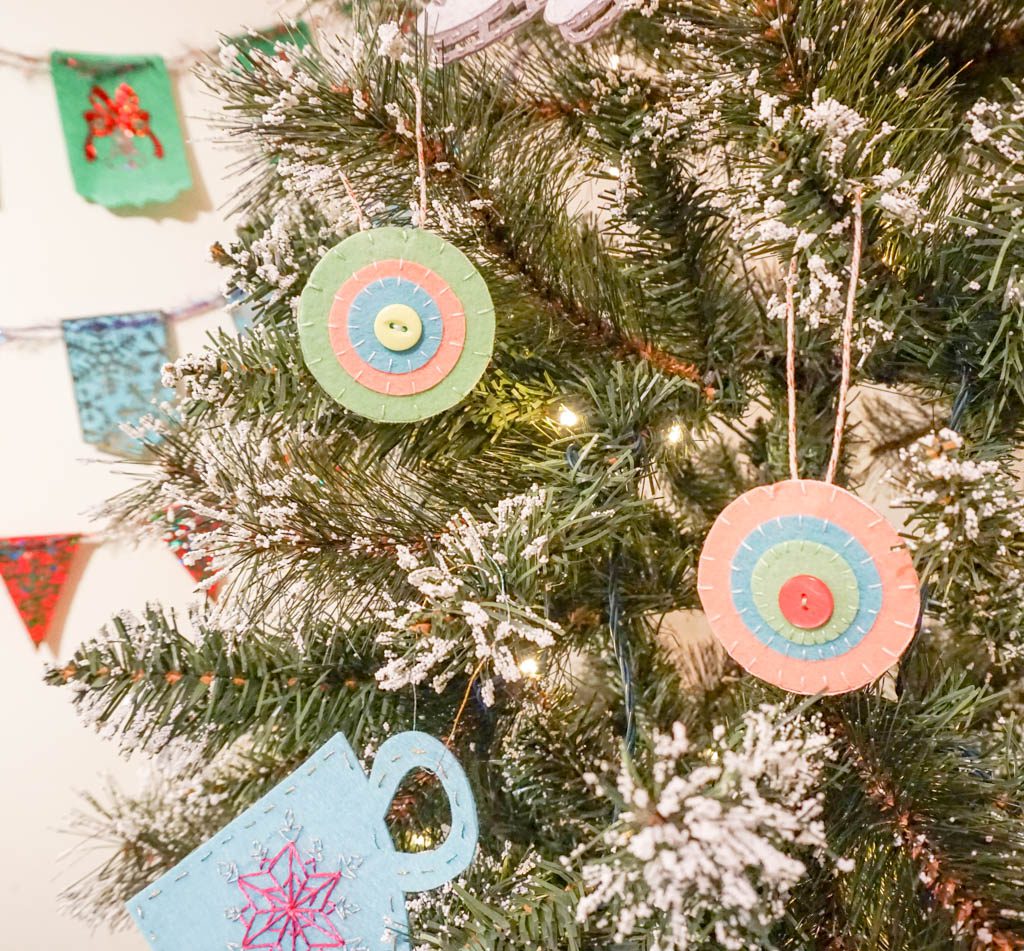 I'm loving how my handmade tree is coming together!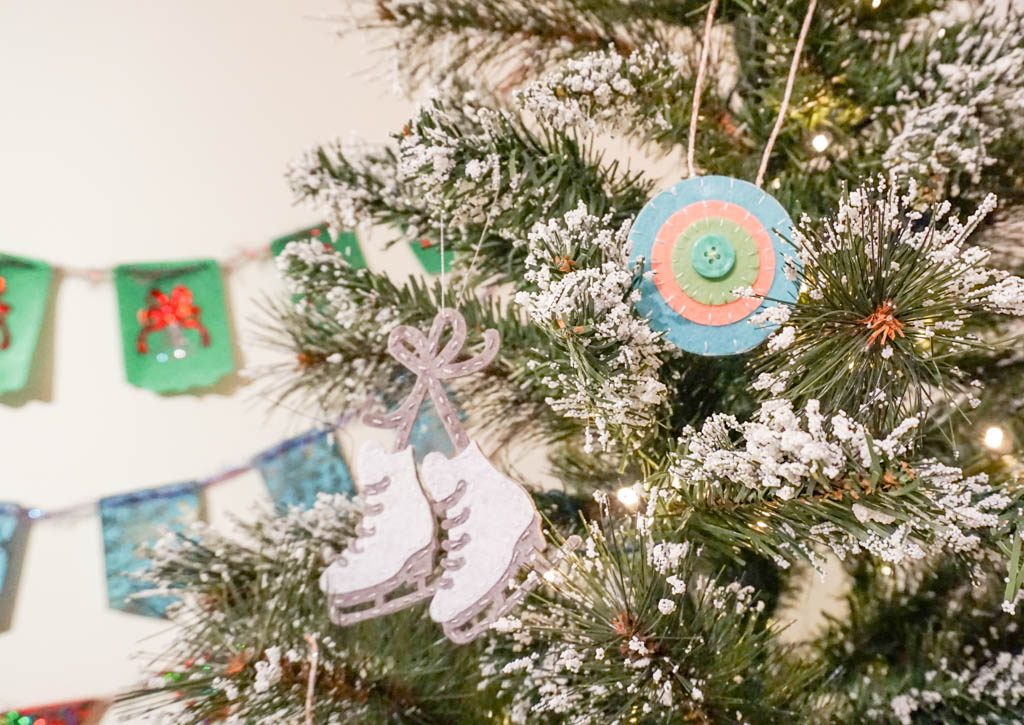 SaveSave