Thailand is one of my favorite countries in Southeast Asia. It's full of rich culture, savory cuisine, and diverse experiences. Thailand is an easy country to visit if you're wanting to test out solo travel or haven't visited Southeast Asia before. It's tourist friendly, has amazing food, has everything from vibrant cities to lazy beaches, and isn't insanely expensive. Sometimes it can be difficult to know where to start when planning a visit to a new country, so I've made this short list of some top things to do in Thailand. There's something for every kind of traveler.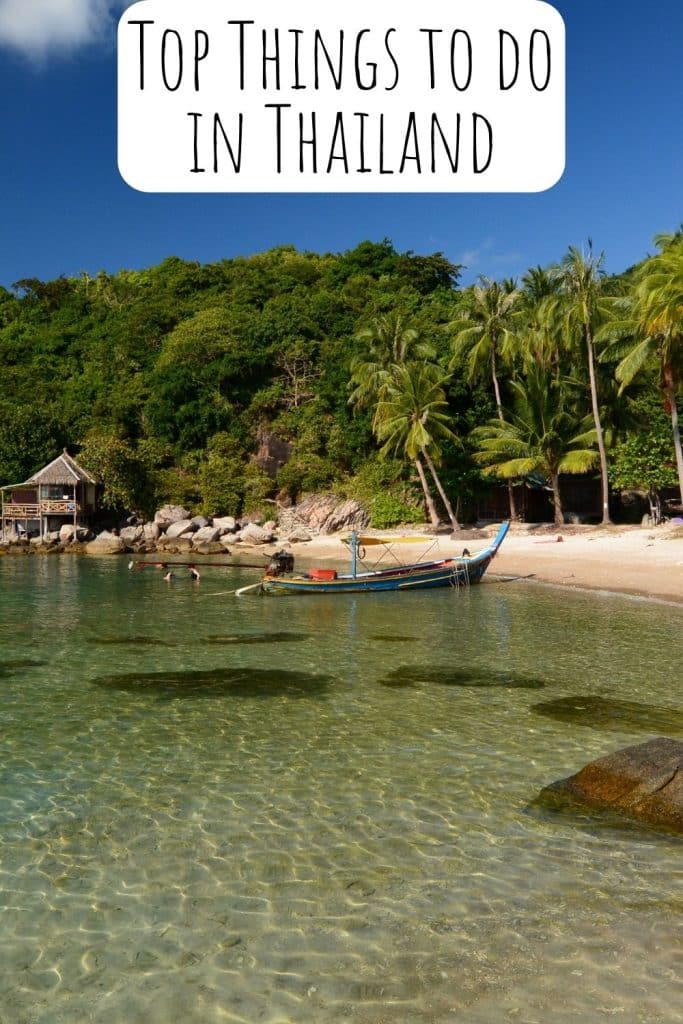 Visit an island
Mainland Thailand has so much to offer (I'll get to that soon), but you need to dip your toes into the ocean and lay under the Thai sun. Ko Samui and Koh Phangan are fairly popular and featured in the book The Beach by Alex Garland (and the movie starring Leonardo DeCaprio). But to really kick back and escape the busy life, you must visit one of the many small islands on the eastern side of the country. They are less populated, but still have many fun things to experience. My favorite island is the fairly small island of Koh Tao. In order to get there, you need to take a ferry from Koh Samui. The airport in Koh Samui is not large, and usually only accommodates small aircraft, meaning mostly prop planes (which are a lot of fun!). On mainland Thailand, there is an airport in Chumphon from which you can depart.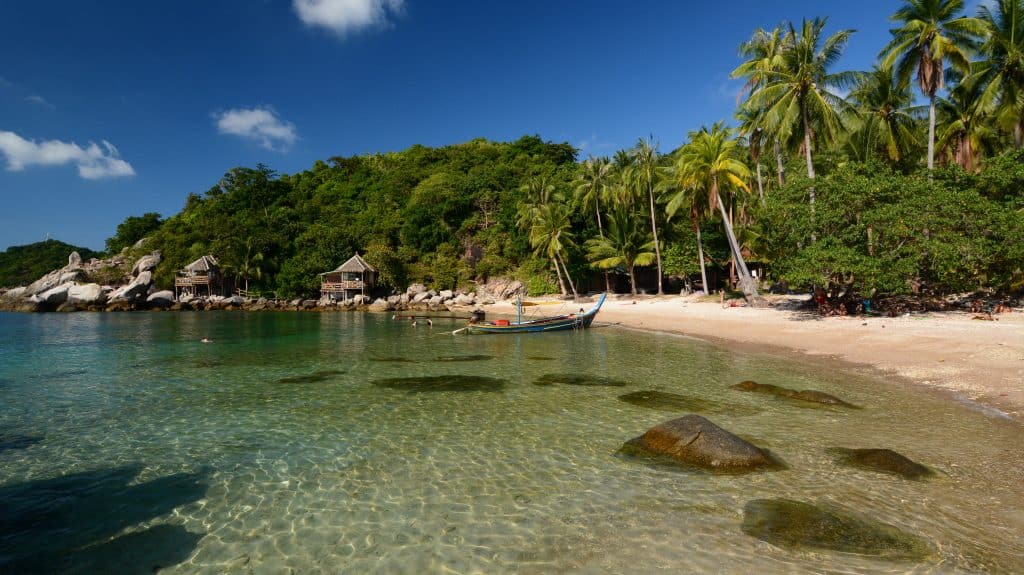 When you're on Koh Tao, be sure to stay near Tanote Bay and Mao Bay. Mao Bay is a famous dive site for seeing tropical sea life up close. In order to get to the more remote resorts, be sure to hire a taxi driver with 4-wheel drive. Not everything (very little, in fact) is paved and you'll need off-roading capabilities to get there. 
Jim Thompson House
Jim Thompson was known as the "Silk King." He built his beautiful mansion right in Bangkok and housed his tremendous art collection. With water features and tropical vegetation everywhere, you won't even remember you're in the middle of a city of 8 million people.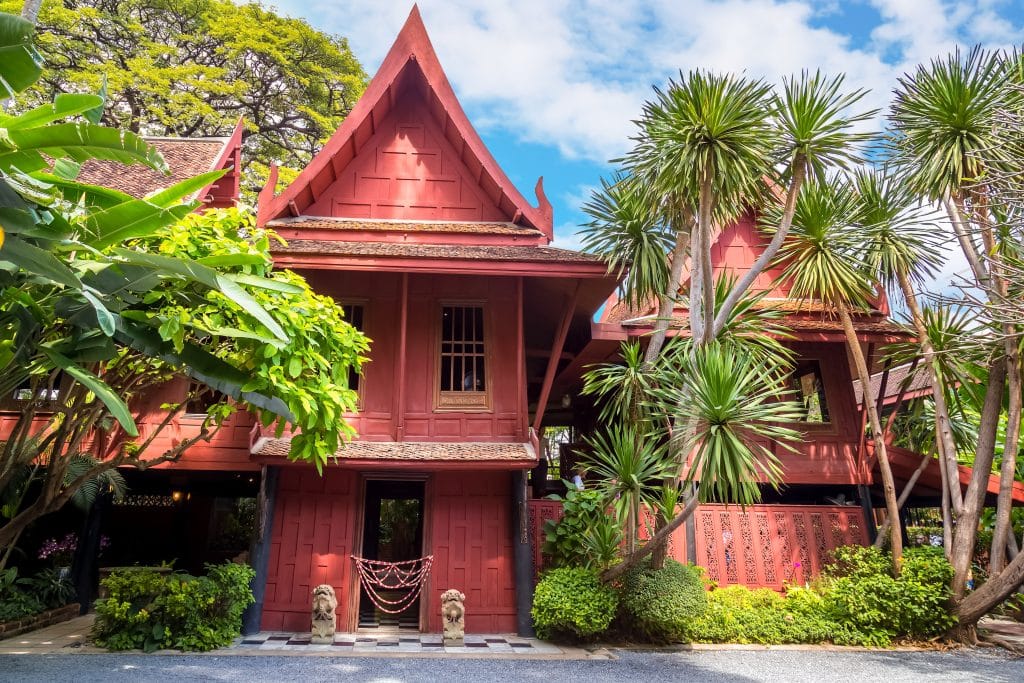 Jim Thompson was a World War II spy for the United States and through his work, found himself deeply immersed in Thai industries, especially silk. After the war ended, he invested in the Thai silk industry, and by the 1960s, he revitalized a dying industry. This is a great place to get a taste of Thai handicrafts. No one knows exactly when he died. He went for a walk in the Cameron Highlands in Malaysia in 1967 and never returned. His disappearance is still a mystery to this day.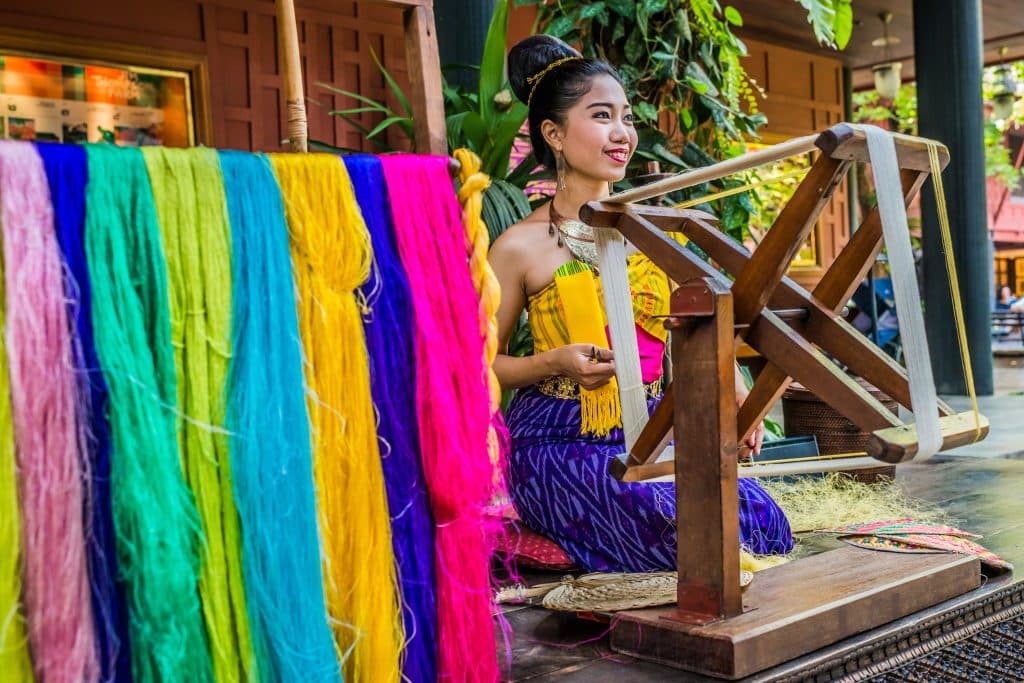 Chat with a monk
Monks can seem "unapproachable." but there are opportunities for conversing with a monk and getting your questions and curiosities answered from the source. In Chiang Mai, you can have a conversation with a monk at least three temples. The first is Wat Suan Dok, which has a room dedicated for chats from 4pm to 7pm Monday through Friday. At Wat Sri Suphan, you can chat with a monk between 5:30PM to 7:15PM on Tuesdays, Thursdays, and Saturdays. There are even meditation sessions afterward. Finally, at Wat Chedi Luang, you can chat with a monk under a shady tree from 8AM- 5PM daily. It is an unwritten courtesy to compensate the monk for his time by donating money or goods to help support him in his religious studies.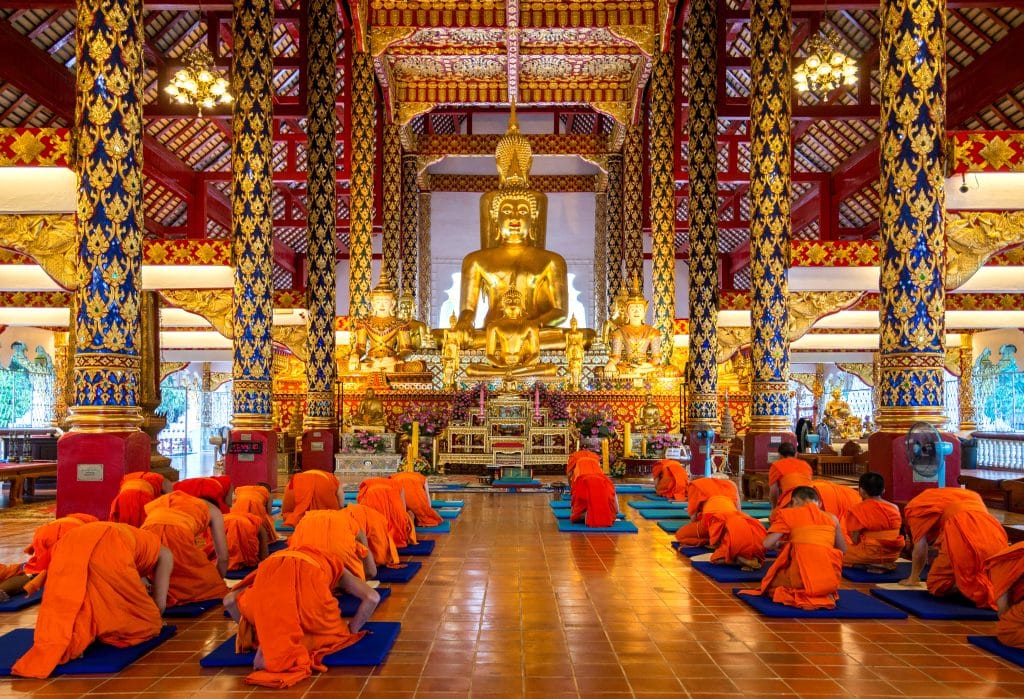 Visit Wat Po, the Temple of the Reclining Buddha
This is by far the biggest buddha in Bangkok, measuring 15 meters tall and 46 meters long. It is also covered in gold leaf. When visiting Wat Po, you dress modestly with no bare shoulders and no visible skin above the knee. This dress is pretty standard for every Wat you visit.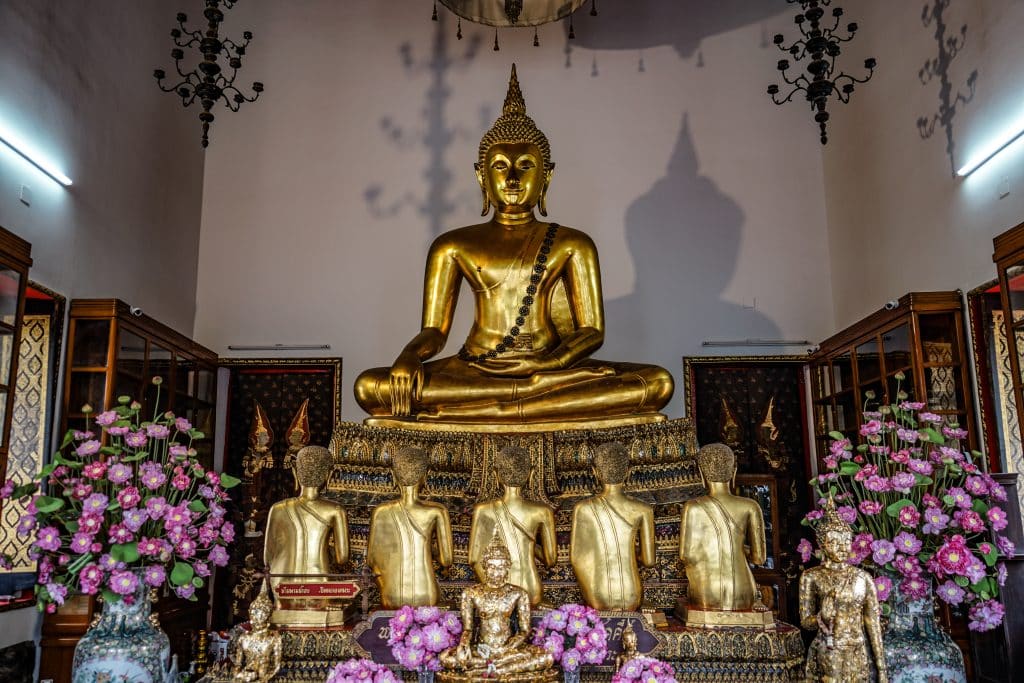 Ride a tuk-tuk
The easiest, and I'd argue the fastest way to get around a Thai city is by tuk-tuk (if there are only 2-3 of you). A tuk-tuk is essentially a moped with a carriage attached to it. Because tuk-tuks are compact they can navigate traffic fairly easy getting you where you need to go in a timely manner. They are an inexpensive and fun way to see the city. At night, you may find a rare tuk-tuk decked out in rope LED lights.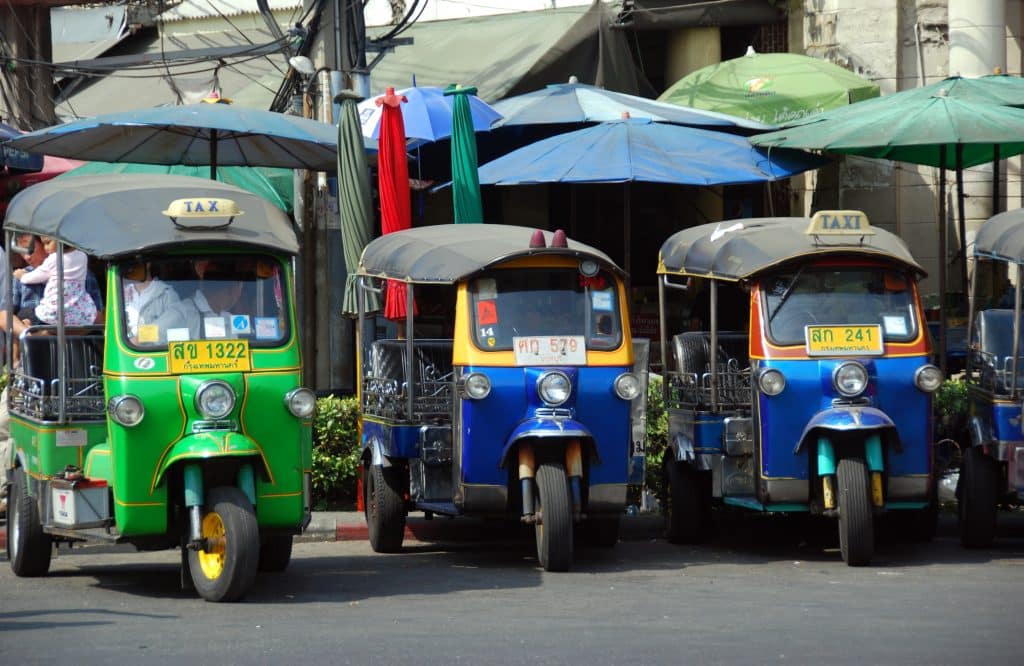 Go to a market
Thailand has some of the most popular and unique markets in the world and if you've followed me for any amount of time, you know I'm a massive lover of local markets. It would be a shame to visit Southeast Asia without shopping at a market or two to practice your haggling skills (I'm outright terrible at haggling and people always know it). It is important to understand that while it may be fun to haggle over prices, shop owners and managers of stalls do make their livelihood off of sales, so if you try to bargain too low, you may risk offending them. Tourist prices and local prices are often two different things, but keep in mind the place of privilege you're coming from.
A favorite market in Bangkok is the Khlong Lat Mayom Floating Market. While it is smaller than other markets, it is known for its food.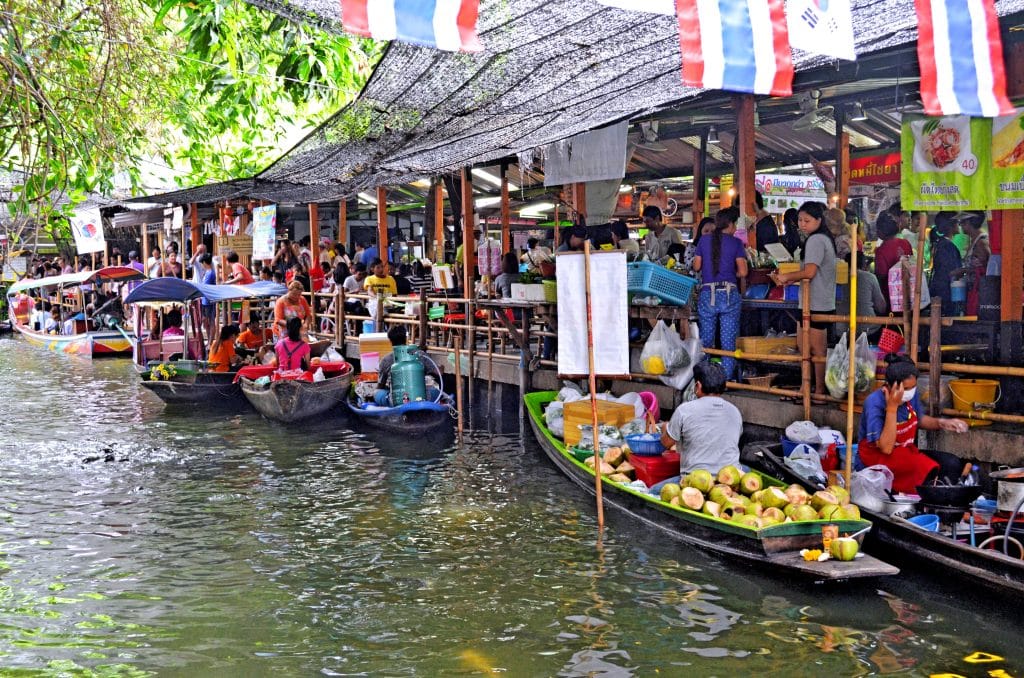 The world's largest market is the Chatuchak Weekend Flower Market in Bangkok. Spanning a vast 36 acres, your nose can sample the sweet smells of the world.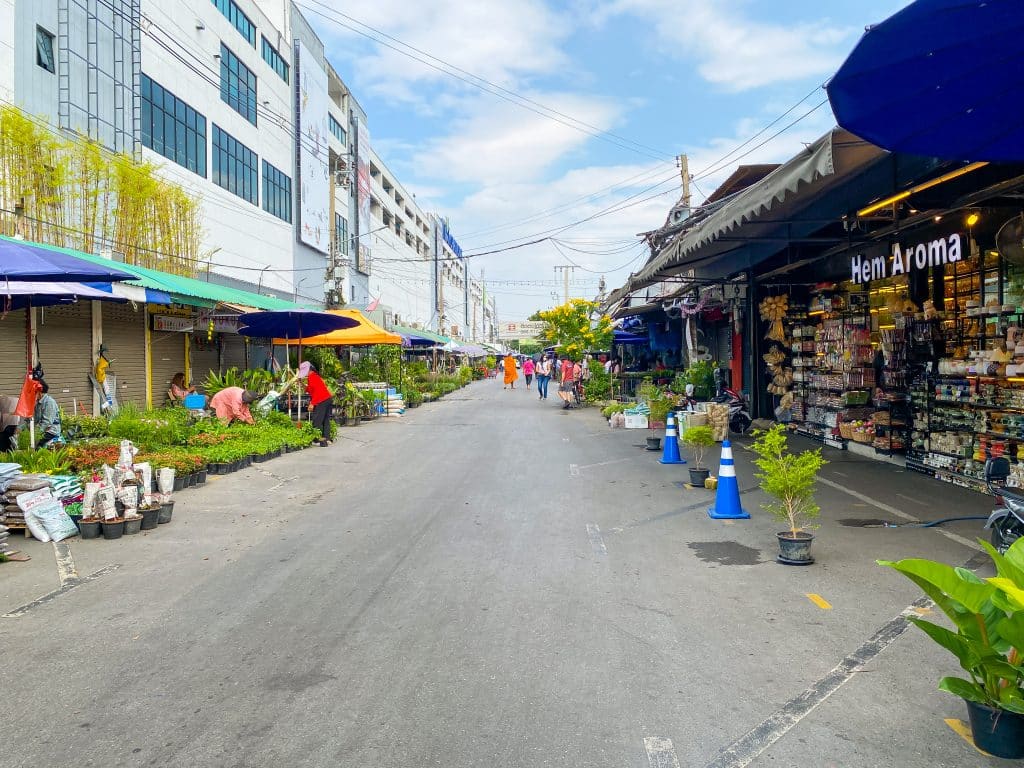 If you find yourself in Chiang Mai, visit the Night Bazaar, where you can find a little bit of everything. Beginning at sunset, you can stroll down the two-block length market and sample street food and roti and also pick up some treasures and local handicrafts to bring back home with you.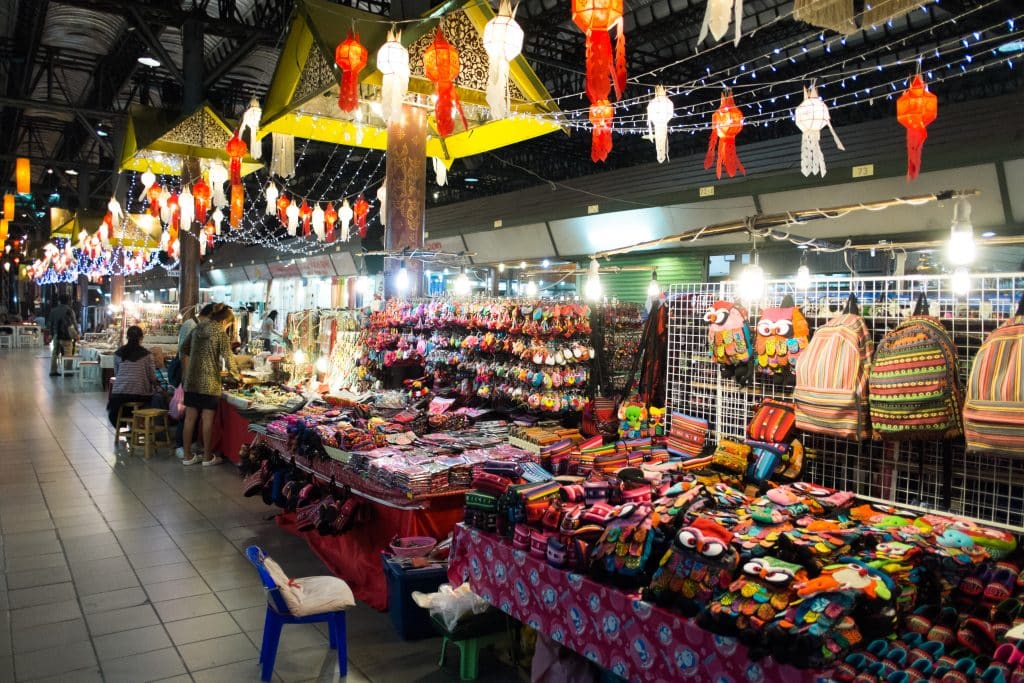 Get a Thai massage
You can get a massage pretty much anywhere in a Thai city, but an experience you're likely never to forget is receiving a massage at the Chiang Mai Women's Correctional Institution Vocational Training Center. This women's prison in Chiang Mai focuses on rehabilitation for women offenders (mostly for recreational drug use) and provides them with on-the-job training for massage therapy. The women are able to earn money from the tips they collect to help them when they leave the center. After your massage, you can head to the cafe next door that is also managed by women offenders. 
My first Thai massage was actually in Phuket and is an experience I've never forgotten. It was open air and gorgeous weather, but I had no idea what I was in for. The massage started out like any other I'd had, but at one point the pressure changed and I realized she had climbed fully onto my back. She grabbed both my arms, pulling me upright and rocked me side to side. There I was, stark naked and looking like the figurehead on an old pirate ship. I'm sure I looked ridiculous, but man, I melted after it was over.
Skip the fancy hotels
I'm not a fancy traveler so avoiding pricier hotels isn't difficult for me. Staying at guesthouses allows you to experience and interact with local people who depend on your patronage to support their families. Guesthouses add their own personal touch to their rooms and are generally less expensive. If you're staying in Bangkok, stay at Wendy House. If you're traveling to Chiang Mai, visit Gap's House, which is conveniently located near shops, bars, and markets in Chiang Mai.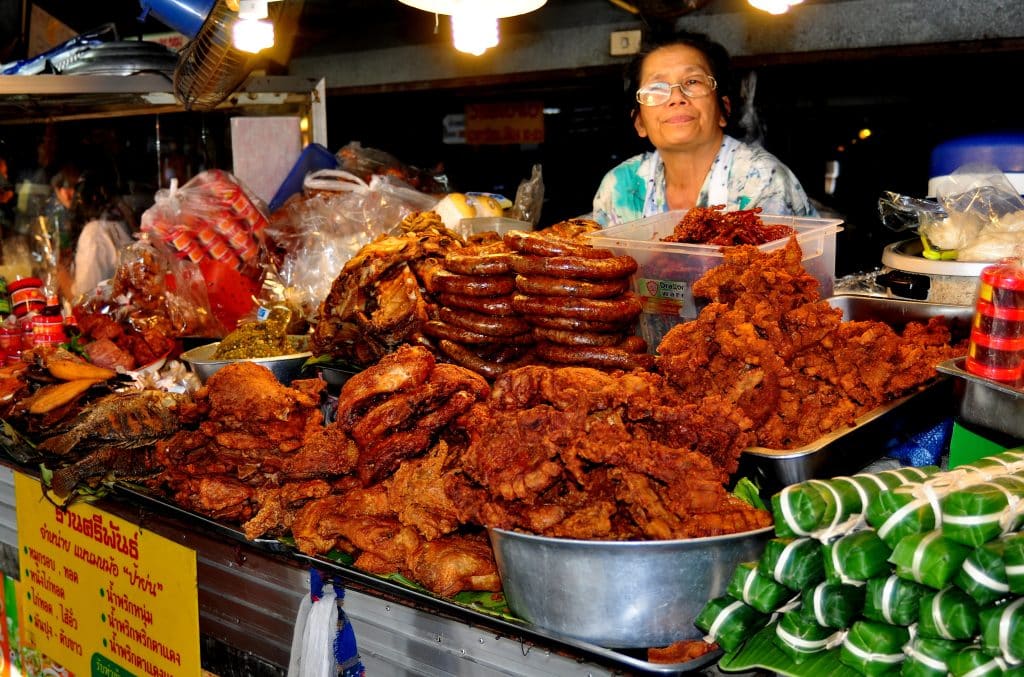 Whether you have just one or all eight experiences listed in this article, you are guaranteed to have an authentic and memorable trip to Thailand. Thailand is a great entry to solo travel and I hope this list of things to do in Thailand has gotten you excited to go. Remember to support local, be respectful, and enjoy immersing yourself in Thai culture. 
Check out these tips for visiting Thailand on a budget–you can have a great time no matter what!