Thailand, the Land of Smiles, is known for being one of the friendliest and most gorgeous places to travel filled with stunning temples, breathtaking views, and rich cultural experiences. Not only that, Thailand is one of the most budget-friendly places to travel, too. Whether you're on a mid-range budget or even a shoestring budget, you can have a remarkable experience exploring Thailand's rich culture, vibrant cuisine, and unique luxuries while staying within the limitations of your bank account. In this post, I'm offering a handful of tips to help you plan your perfect Thailand destination and save some money while you're at it. Visiting Thailand on a budget is easy and you won't miss out on anything.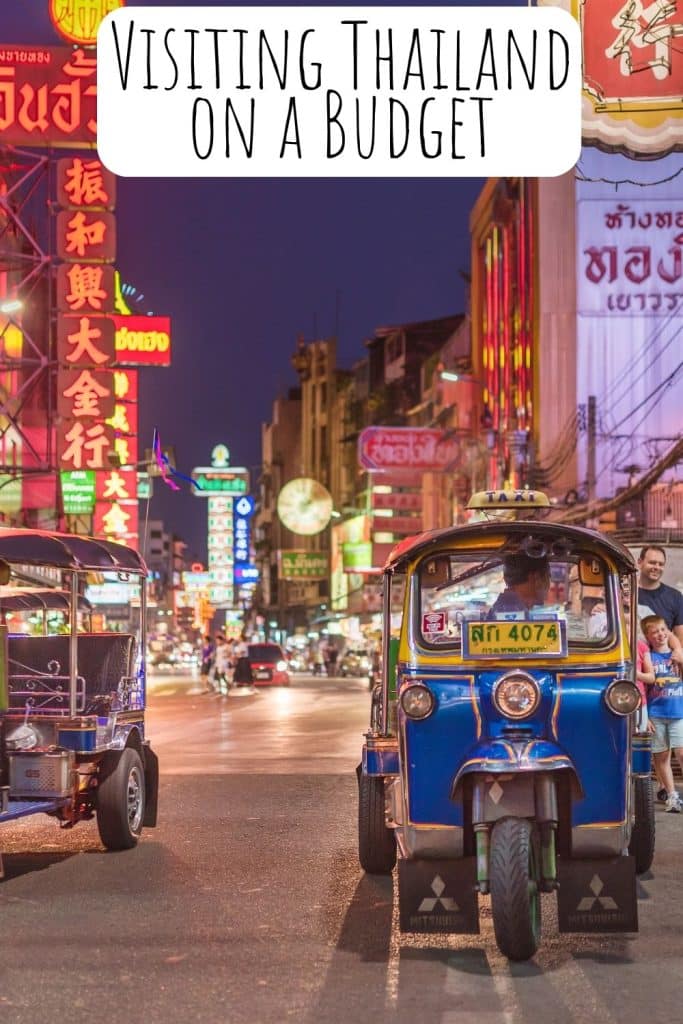 Visit during the off-season
The most important money-saving tip is to travel during Thailand's off-season. There are several varied reports on what exactly that means, but it is generally during the North American and European summer. In July and August, however, there can be a little surge in tourism because it coincides with schools' summer holidays. According to Kayak.com, the cheapest month to fly to Thailand is September.
Visiting Thailand during the off-season also means the climate can be slightly uncomfortable. Thailand's rainy season lasts between April and November with temperatures averaging 84 degrees Fahrenheit with 90% humidity. Travelers can expect to see quite a bit more rain during this time, sometimes as much as 3-4 hours of rain a day. Thailand's hot season is from March to May with an average of 90 degrees Fahrenheit.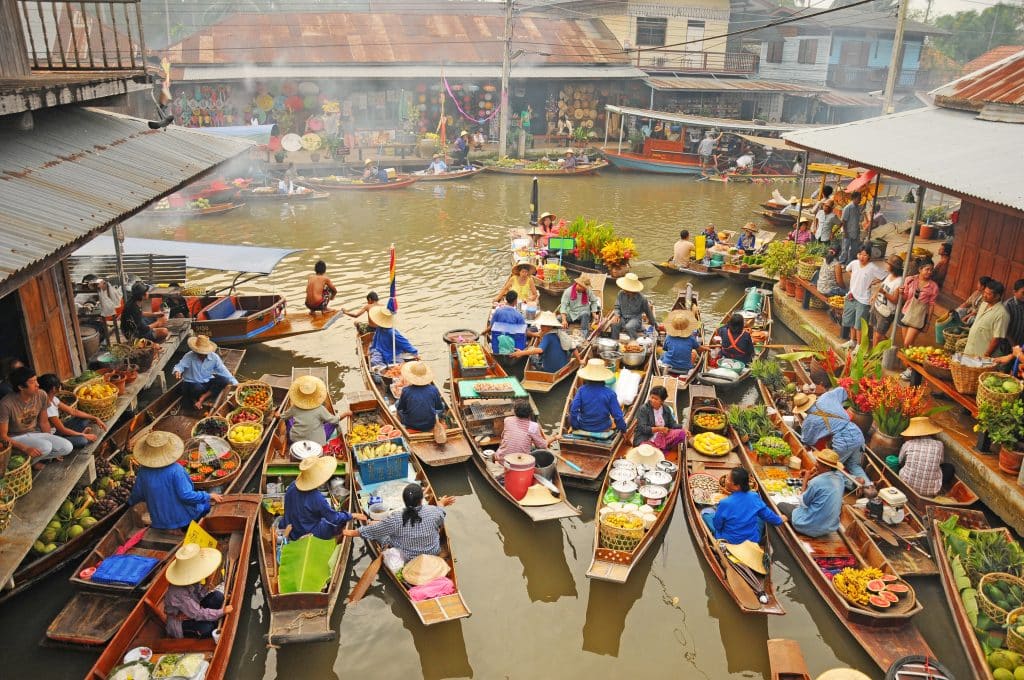 Trading a little discomfort for fewer people and less-crowded activities may be worth it, however.  
Shop around for flights
If you are flexible with your dates or want to plan ahead, a couple of apps you may want to check out are Hopper and Skyscanner. Hopper takes years of data on flights and fares and uses it to analyze and predict how a fare will behave, helping you decide if you should book your flight now, or wait until the price potentially decreases. According to their website, Hopper can predict the price of a flight with 95% accuracy a year in advance. Additionally, with Hopper, users can search for preferred dates of travel and select "Watch this trip" to send an alert when it finds a better deal.  Skyscanner price checks 1200 travel companies and sends price alerts. Skyscanner is a favorite tool for international travel, and categorizes search results by "best", "cheapest", and "fastest", helping users find the best flight for their traveling needs.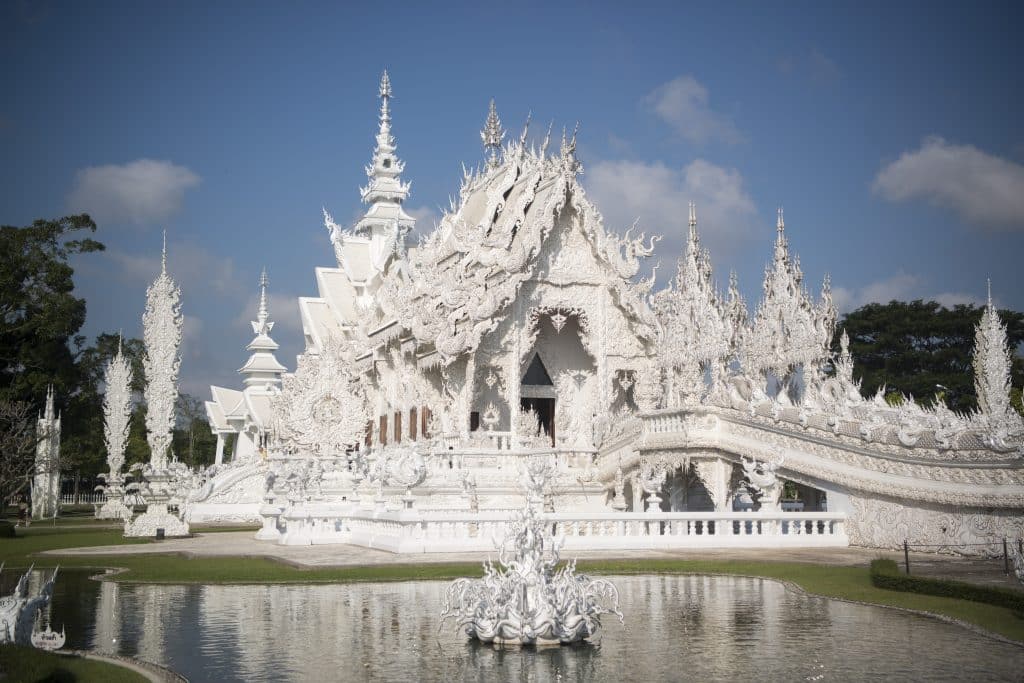 Location impacts cost 
Simply put, if you stay in Northern Thailand, your accommodations, excursions, and food and beverage will be cheaper than if you were on an island or in Bangkok. Cities like Chiang Mai and Pai up north are generally less expensive. If you want to save even more money, be strategic and avoid popular touristy spots. Places that see larger numbers of visitors tend to charge more for food, beverages, and shopping.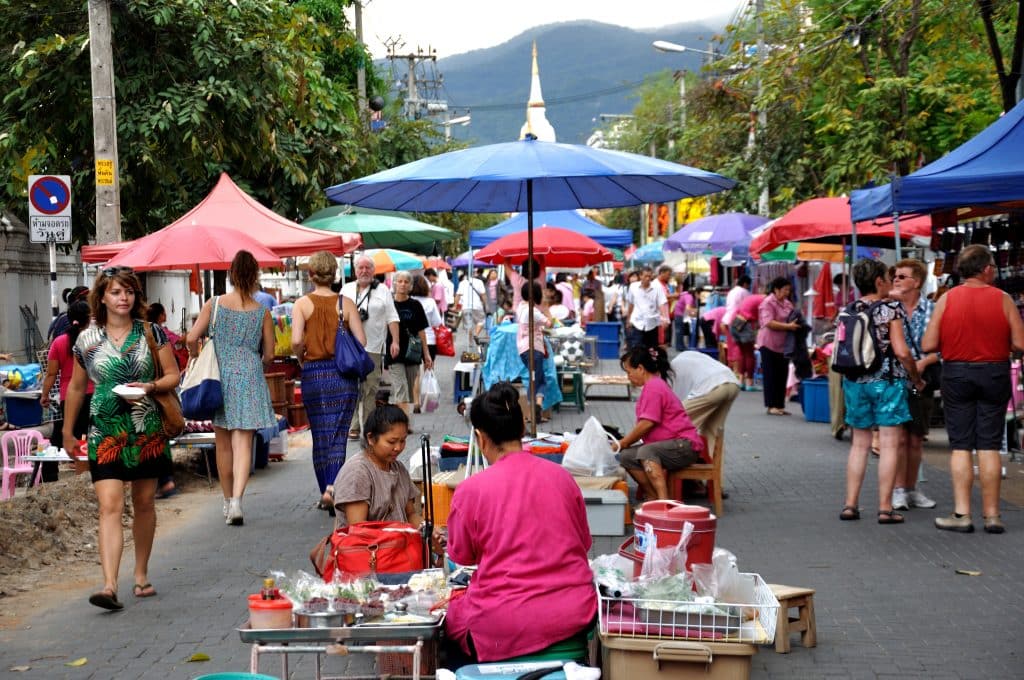 Sleep modestly
If you aren't averse to less-than-5-star accommodations, staying at a hostel may be a great option for you. If you would like a little better quality but still want to stay in the budget-friendly realm, opt for staying at a guesthouse or boutique hotel. Guesthouses and boutique hotels offer more amenities and conveniences than hostels and are run by locals who make their livelihood from hosting you, so you know to whom your money is going. Additionally, travelers can usually expect a complimentary breakfast, water, and snacks included in the room rates.  Be sure to take advantage of this when you can.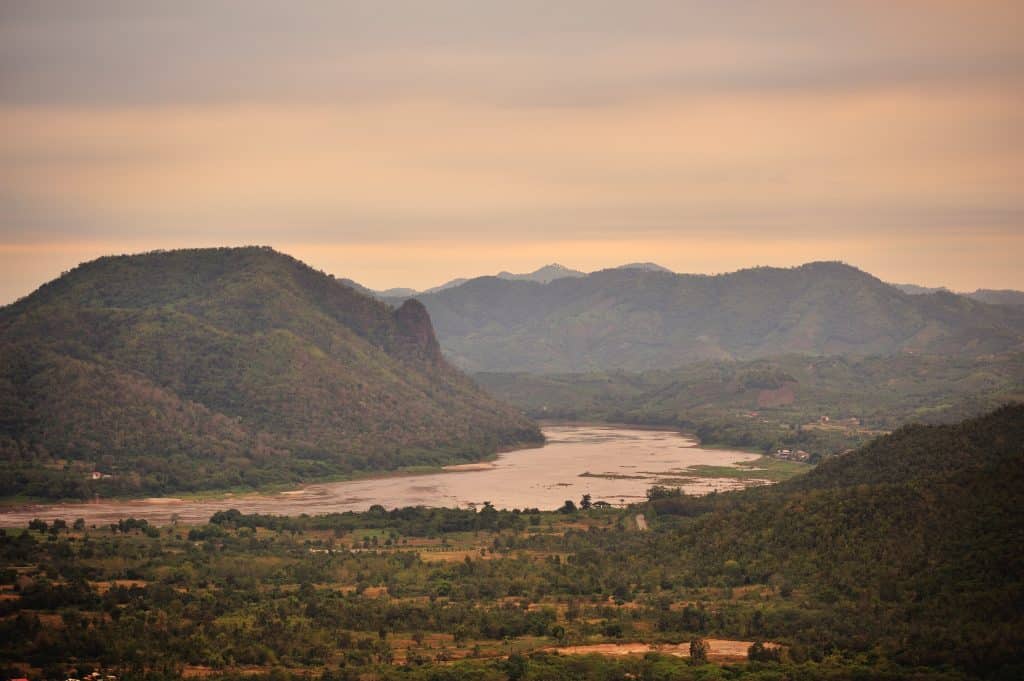 Go local 
Even if you aren't on a tight budget, always sample the local cuisine (i.e. street food stalls). It's authentic, supports local business owners, and it's definitely more convenient.  You can always pick a restaurant to have a fancy meal at as well. Comparatively speaking, Thailand is still a pretty inexpensive place to dine well.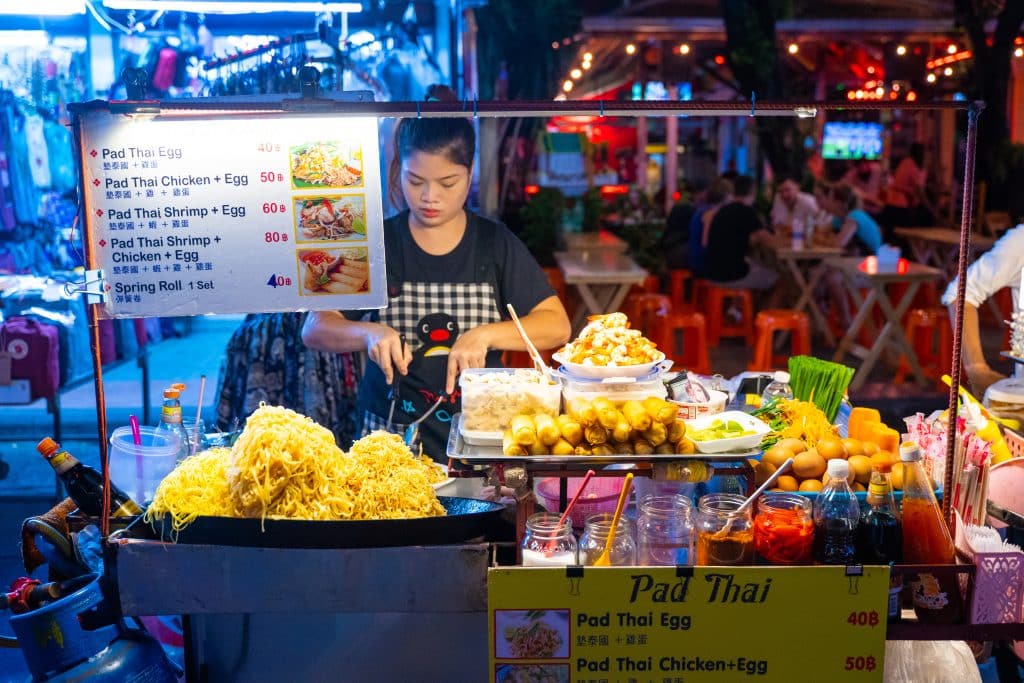 Find free activities
Opt for free activities, temples, and communal classes, of which there are plenty. Not all temples charge an entrance fee. For example, Wat Rachabophi and Wat Saket in Bangkok, are free to the public. Thailand, even in the bustling metropolis of Bangkok, is teeming with public parks where you can enjoy a stroll, take in the natural wonders, or even join a community yoga or aerobic class. Finding these free activities are one of the best tips for visiting Thailand on a budget.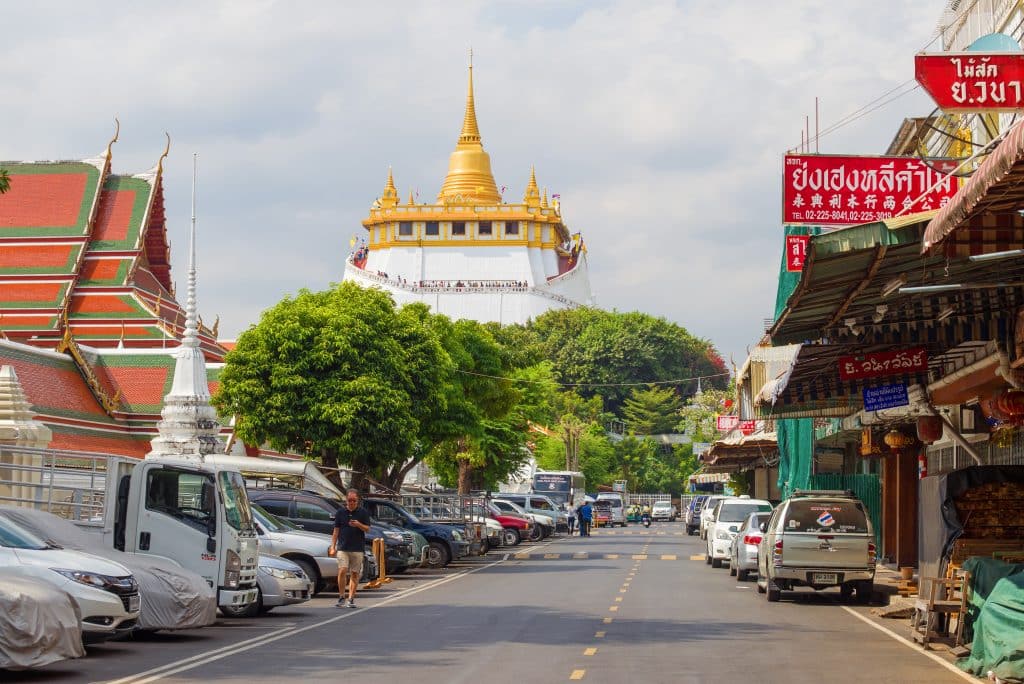 While in Chiang Mai, stop at either Wat Sri Suphan, Wat Chedi Luang, or Wat Suan Dok where, for a small donation, you can chat with a monk to learn more about his culture and practice. 
Book tours and classes when you arrive
You may be tempted to book tours or classes (yoga, cooking, etc.) before you embark on your Thailand adventure, but it is actually best to do it after you arrive. This is because it will be cheaper than doing it beforehand, and you will pay fewer fees. There are agencies everywhere, and the more activities you book with them, the more you save.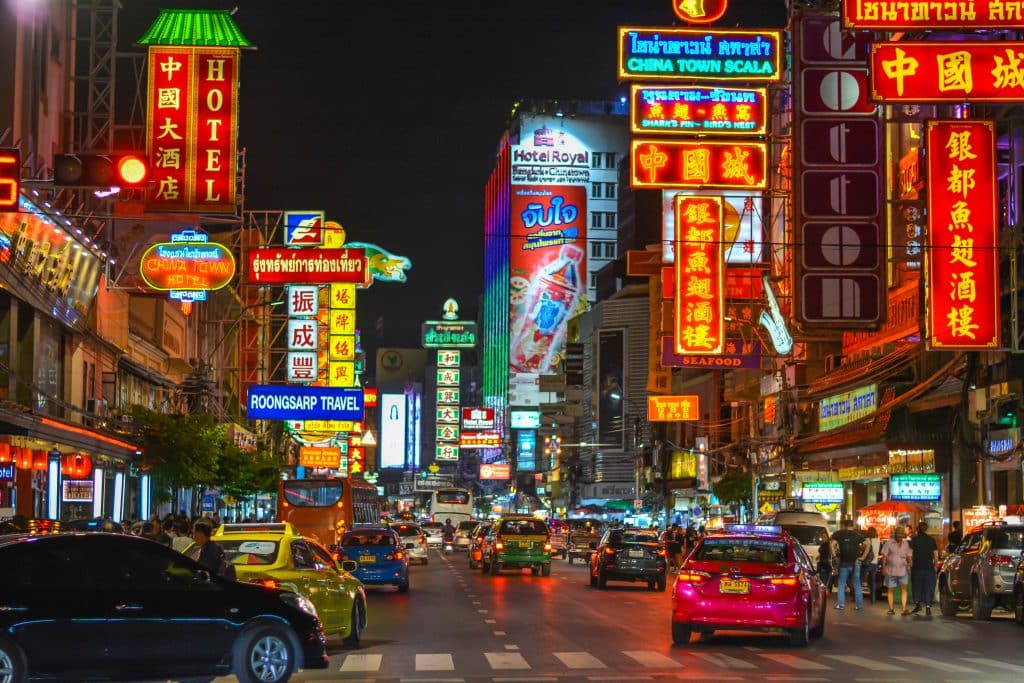 Bargain
One of the fun things to do at the market is to test out your bargaining or haggling skills (I am so incredibly bad at this!).  Almost everything at a market is negotiable, just be sure to do it respectfully so you don't offend the business-owners. If you try to lowball them, you may risk offending them, because it is their livelihood, after all.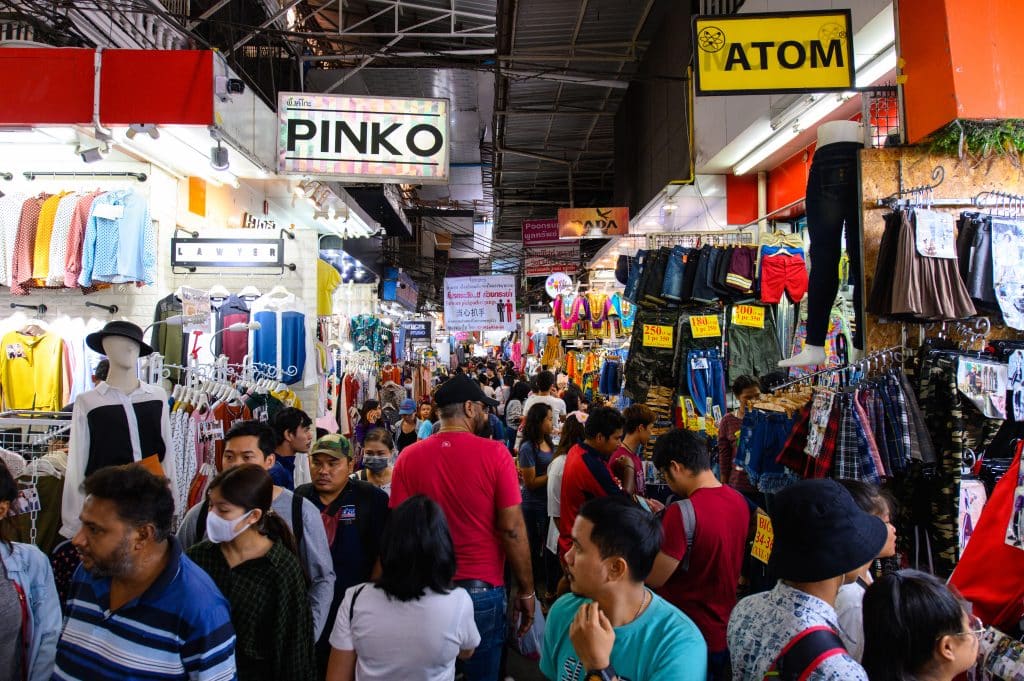 Travel smart
When you are traveling in and around a city,  tuk-tuks and local buses are the way to go. The fares are reasonable and it allows you to be immersed in the culture. If you're traveling between cities, an overnight train can be cost-effective as well. Bus fares and train fares aren't negotiable, but many tuk-tuks are.  As with haggling with business owners in the market, be sure to be reasonable when bargaining with a tuk-tuk driver. Oftentimes, if they feel the fare you're asking for is too low, they will wait for another fare that will pay full price.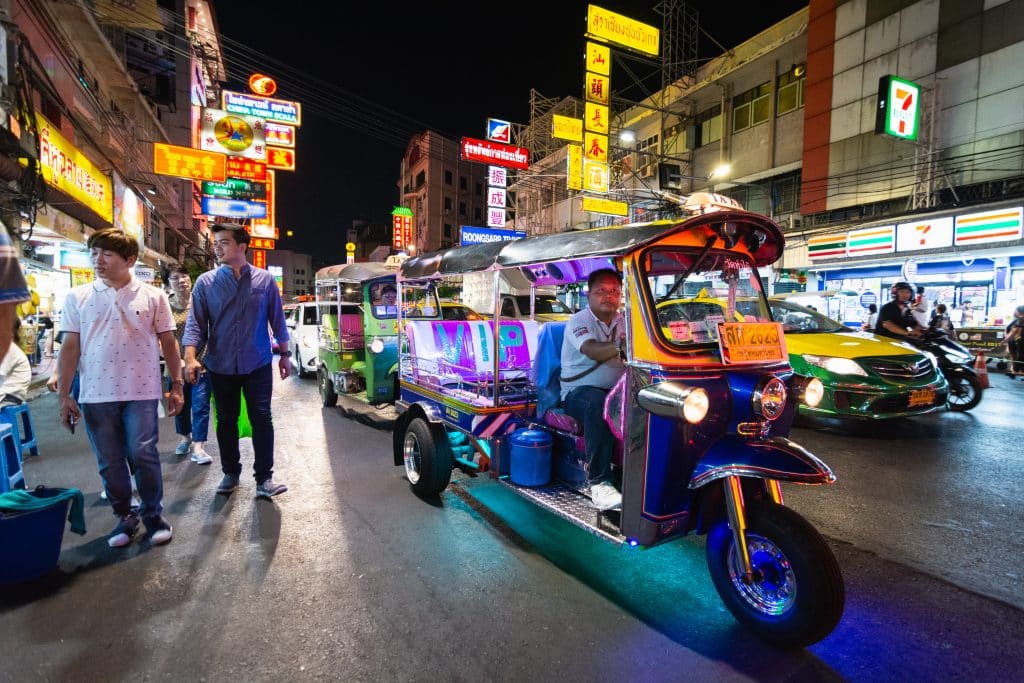 Thailand is one of the most beautiful and breathtaking places on earth, and one where you can have once-in-a-lifetime experiences while still on a tight budget. Do not let people tell you Thailand is expensive. It doesn't have to be. You can make it an experience to remember and still feel comfortable with how much it costs.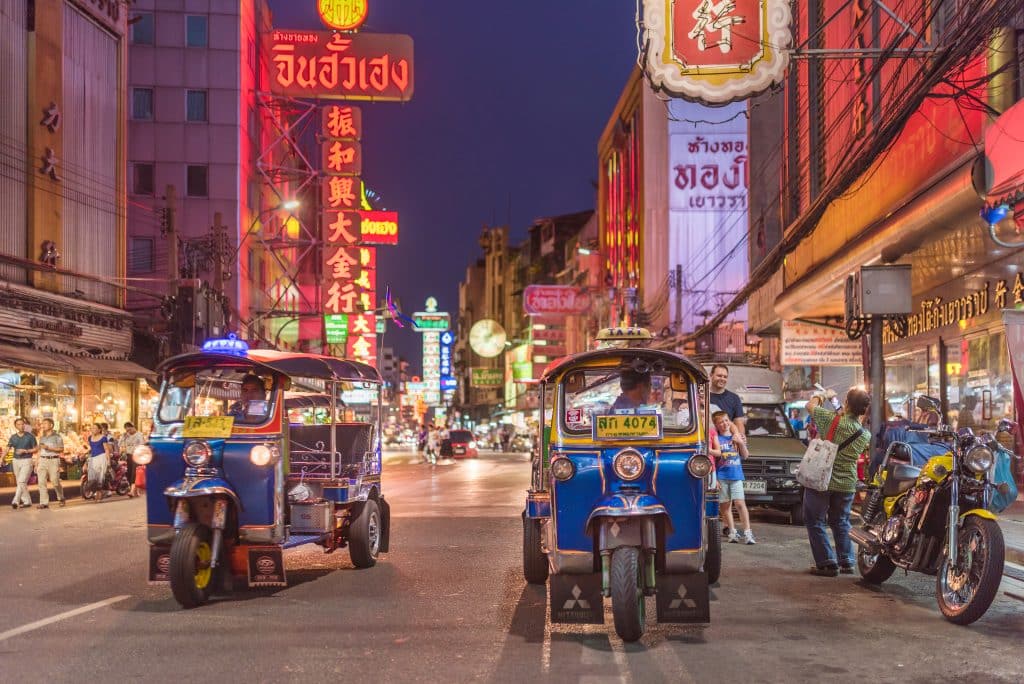 If you have your own tips or strategies for visiting Thailand on a budget, please share in the comments! 
Make an easy Pad Thai at home with this recipe that uses easy to find ingredients!