I'm pretty lucky to be married to a fantastic photographer. Scott has taken pictures of our life and travels and one of my favorite things is to look through them and reminisce.  I can tell you where each one was taken and they bring back great memories. We thought it would be a lovely idea to share some of them with you, so we're offering them up as free printables. Click on the picture, download the large version, and print it out.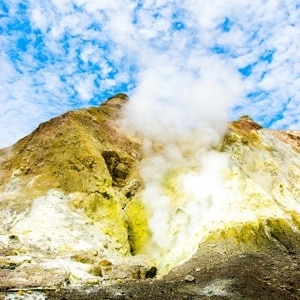 For our first offering, we're sharing this shot of White Island. I wouldn't believe this photograph was a real place if I hadn't been there myself!
Please feel free to:
use as a computer wallpaper
print out for personal use
print out for gifts
Please don't:
print out to sell
claim photographs as your own work
I hope you enjoy! I'm really excited to share some our favorite places and times with you this way!