Visiting a distillery is a must-do when you're in Scotland, even if you're not that into scotch. We had wanted to learn more about scotch whisky for a while, but didn't know where to start. We spent our time this trip around Stirling and Edinburgh, and while there are a few distilleries around, we picked a smaller one, the Deanston, for our first ever distillery tour. It's a short distance from Stirling, just outside the charming village of Doune. The Deanston is not only a picturesque distillery with a fantastic history, but it's a great introduction to the world of whisky. I'm excited to share our Adventures in Scotland: Deanston Distillery with you!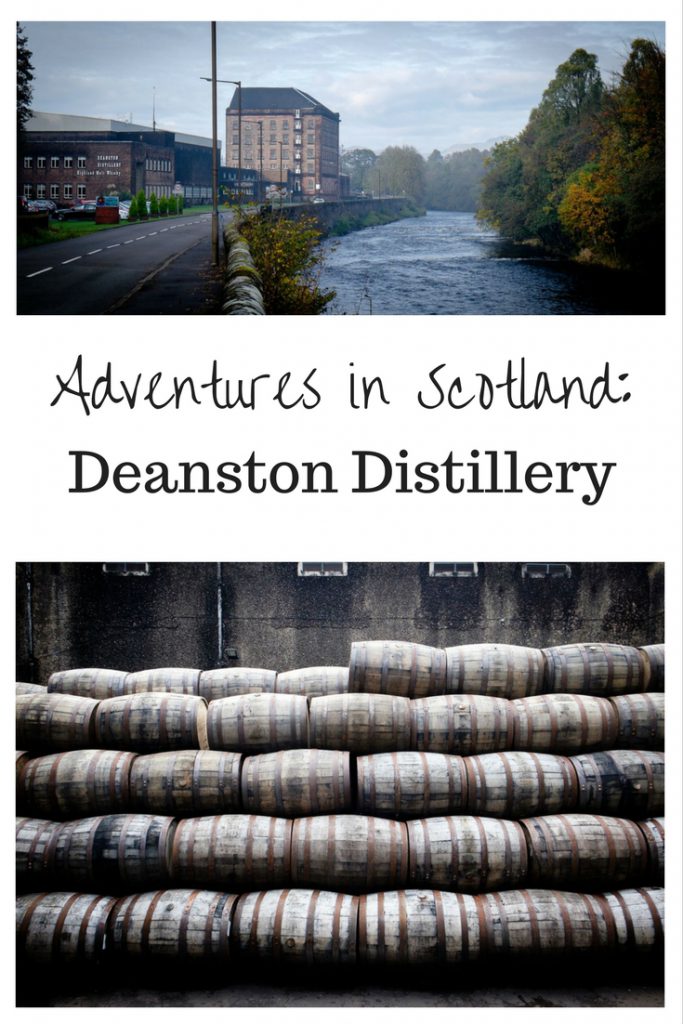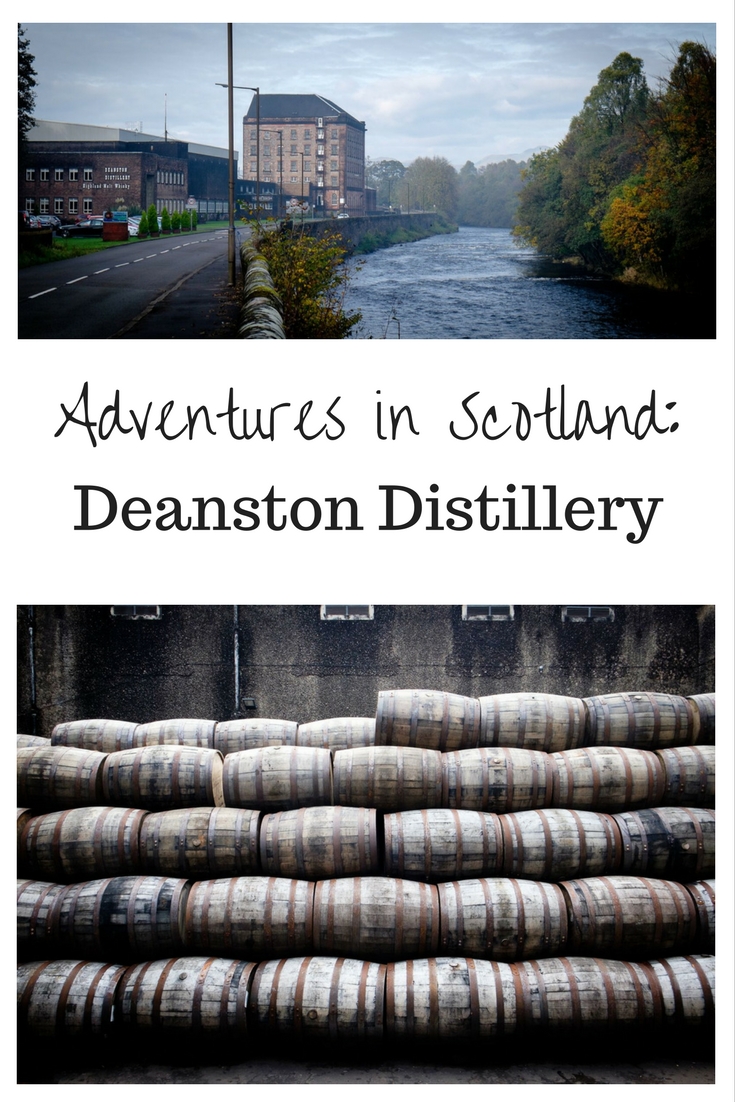 This post contains affiliate links.
It's a quick 15-20 minute bus ride from the center of Stirling to Doune. We were following along with Google Maps on our phones and ended up jumping off the bus a stop early — as it turned out, the bus pulls right up to the distillery, but we didn't realize that and got off at the entrance to the distillery's road.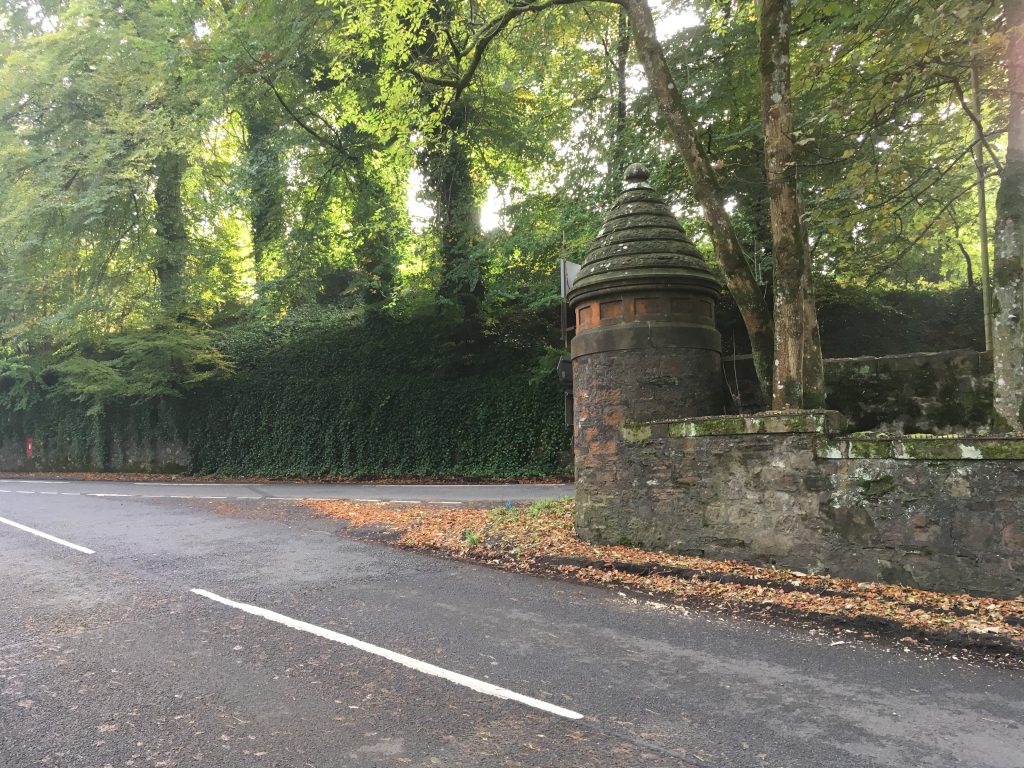 We were happy we did, though, as it's only a 5 minute stroll along the road, following the River Teith which powers the distillery via waterwheel. It was a perfect fall day and we happily meandered along the river, enjoying the scenery.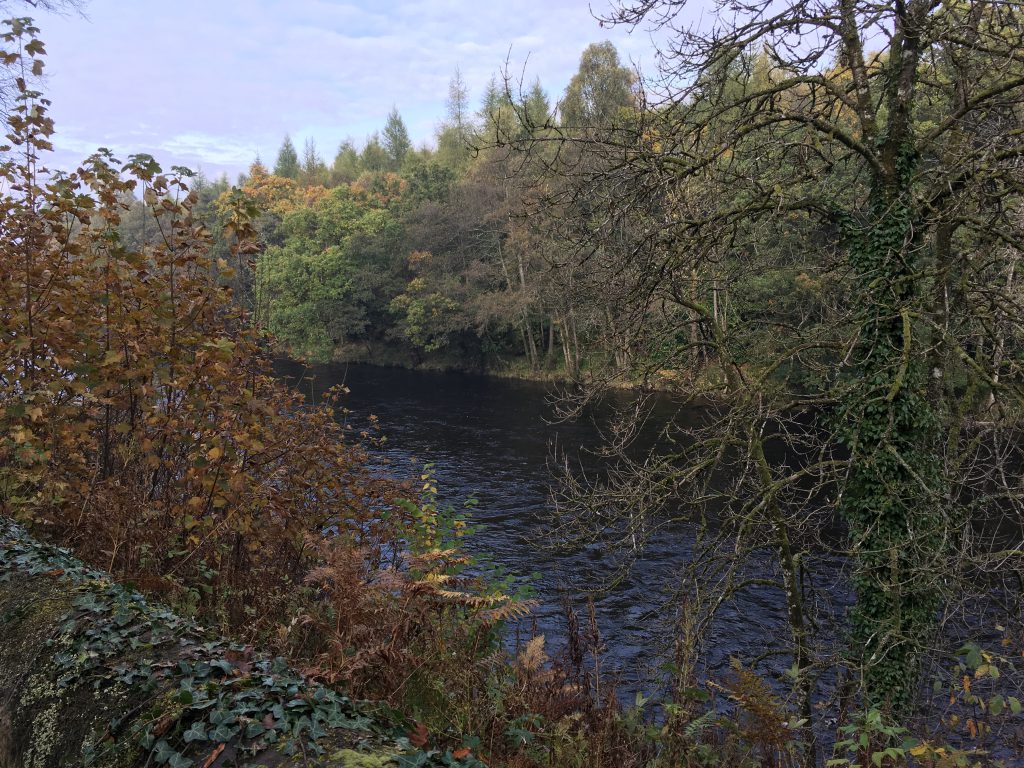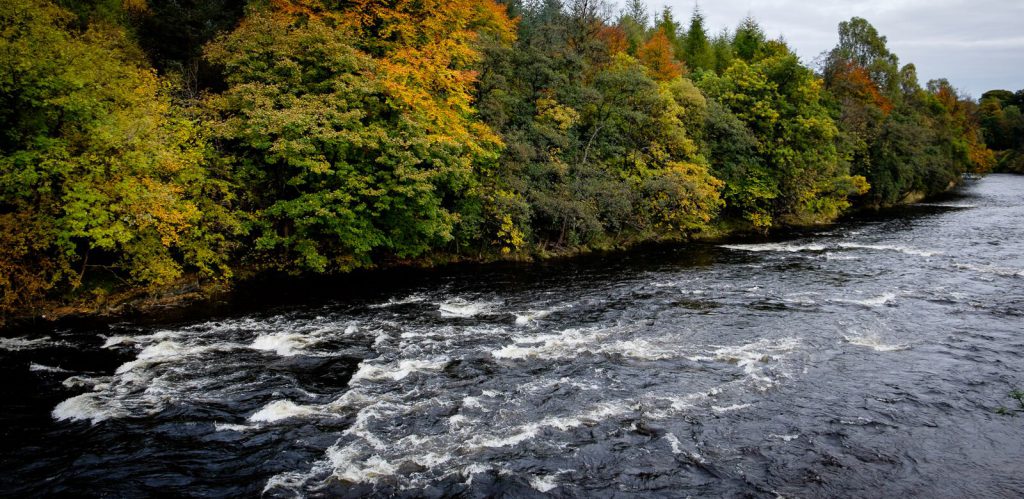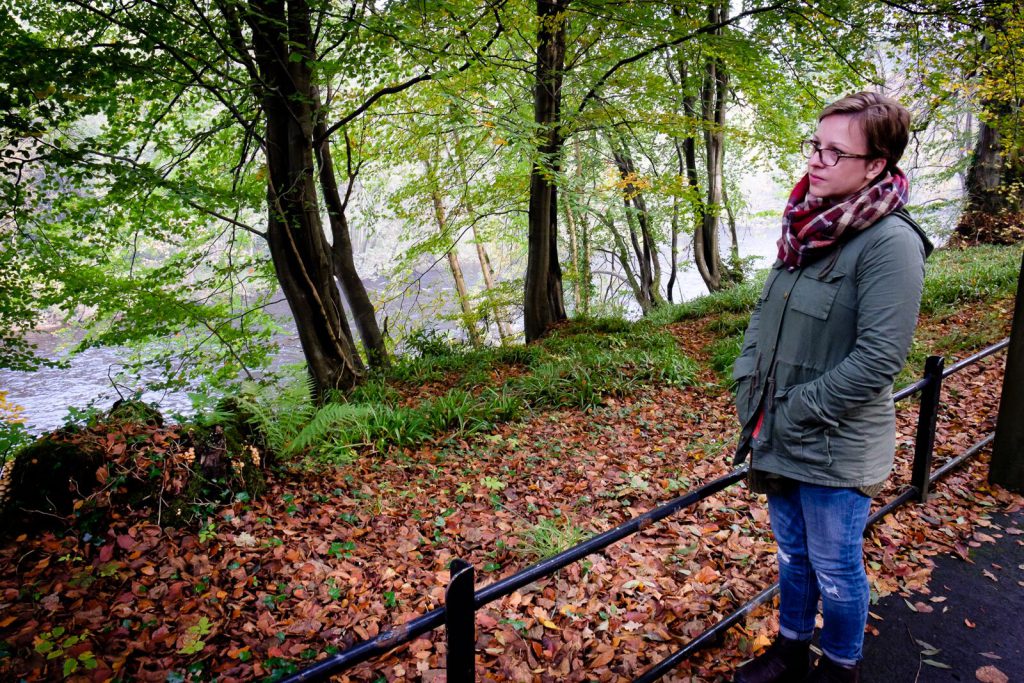 The road curves around a bit and it was a lot of fun to see the building seemingly pop up out of nowhere. The Deanston is a striking sight against the river.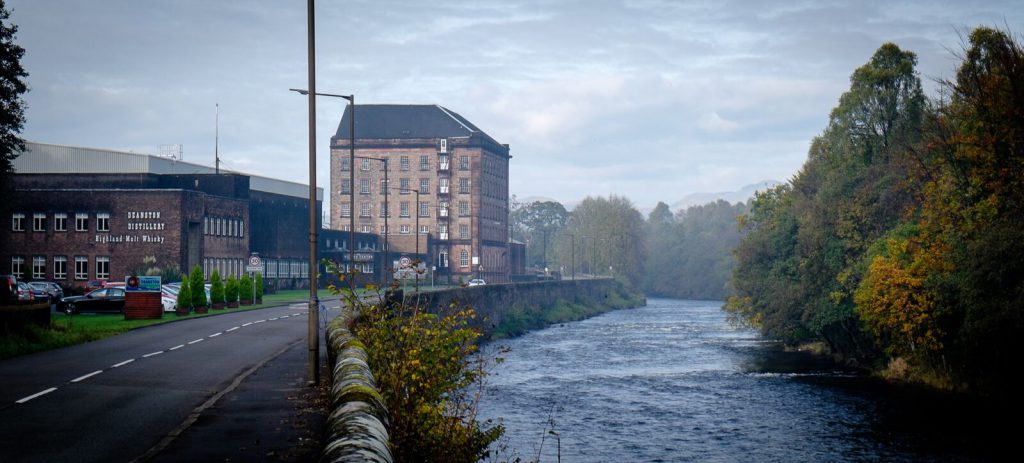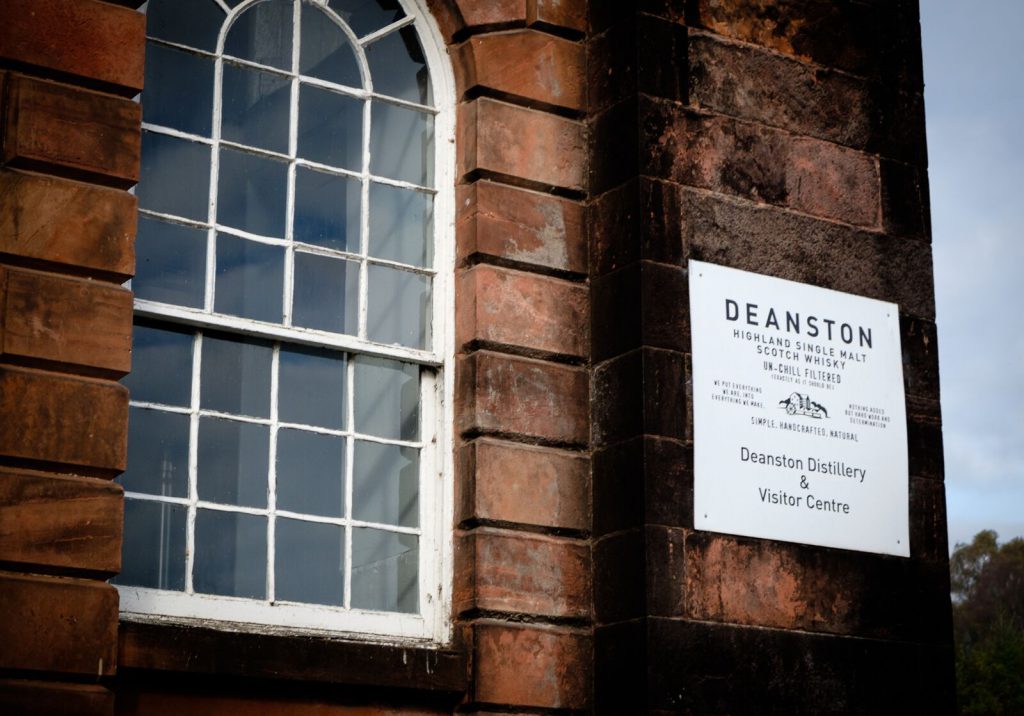 Our chosen tour was the Deanston Classic Tour and we started outside. Charred American oak barrels, that once held bourbon, are stacked up out back.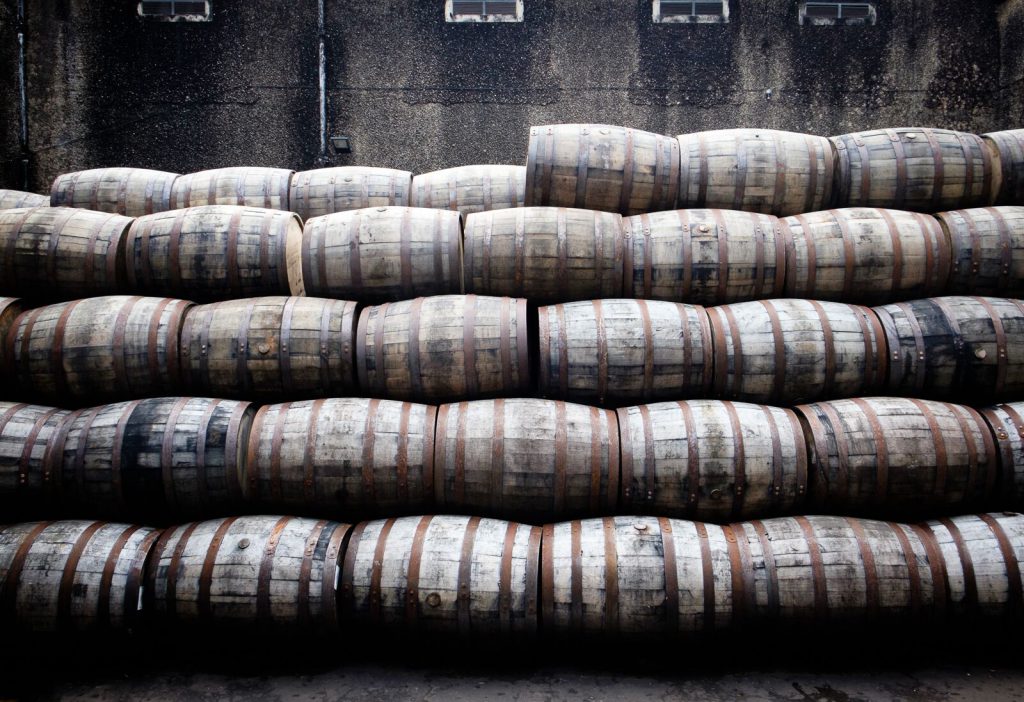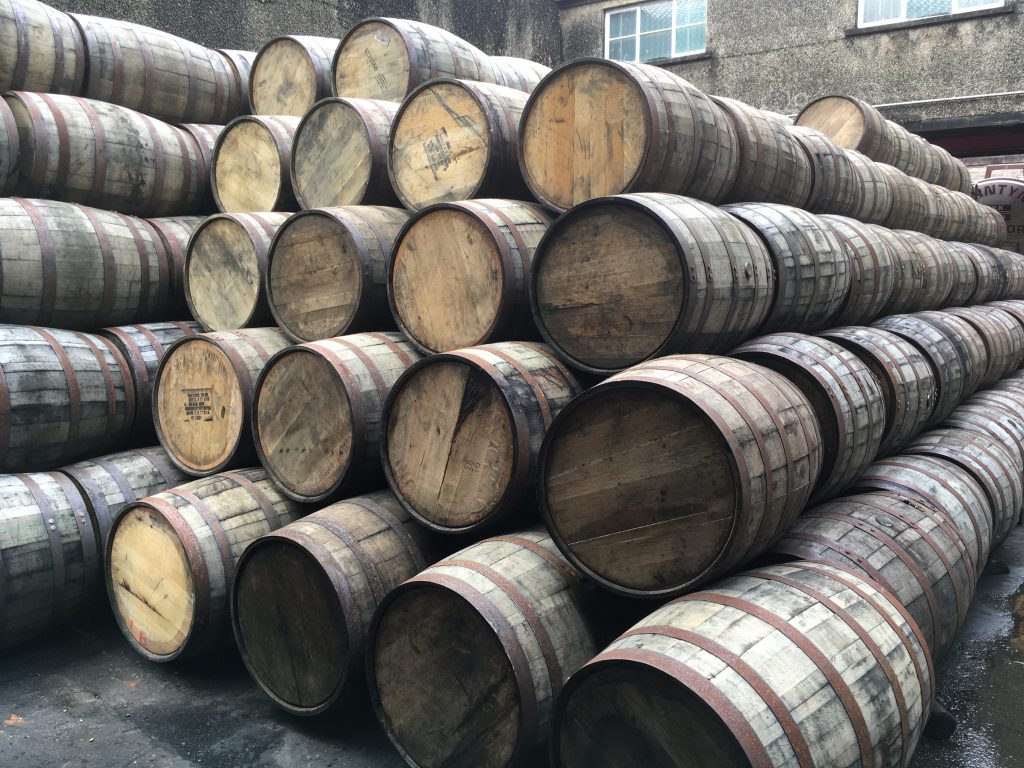 Step by step, we were guided through the entire scotch whisky experience. Our tour guide, Andrew, was both patient while moving us along and shared all his Deanston knowledge in an engaging fashion. We had a small(ish) group from all over the world and we enjoyed chatting between information sessions.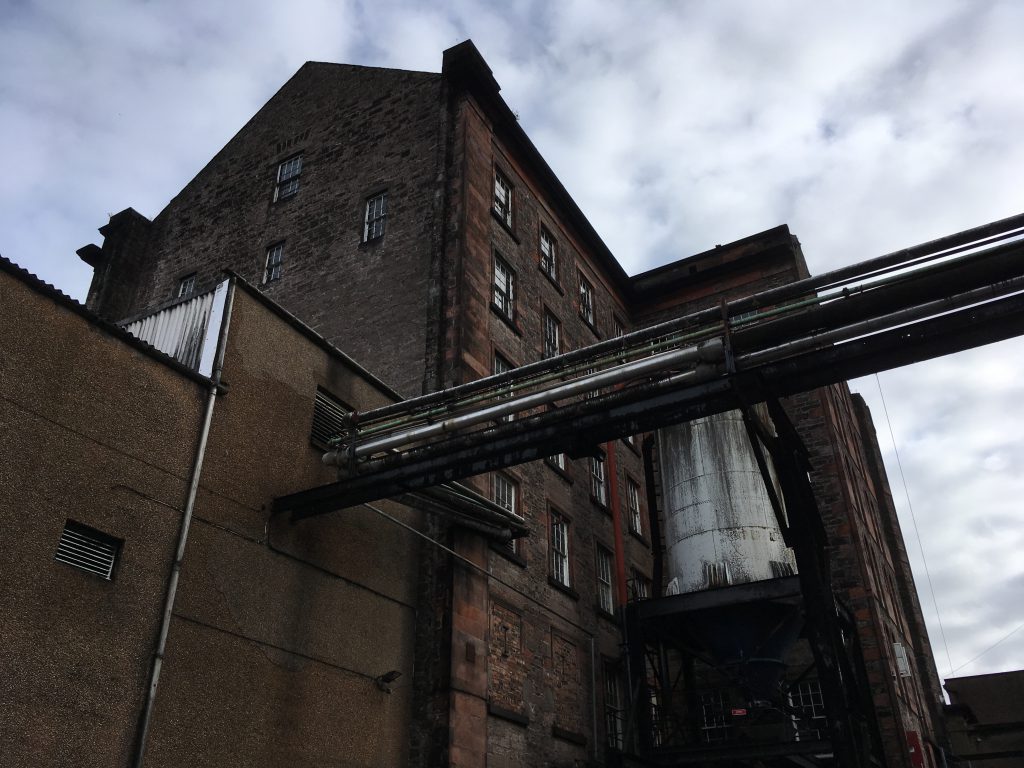 There is such great history behind the Deanston. It started out as a cotton mill, growing successful enough to have its own currency and housing.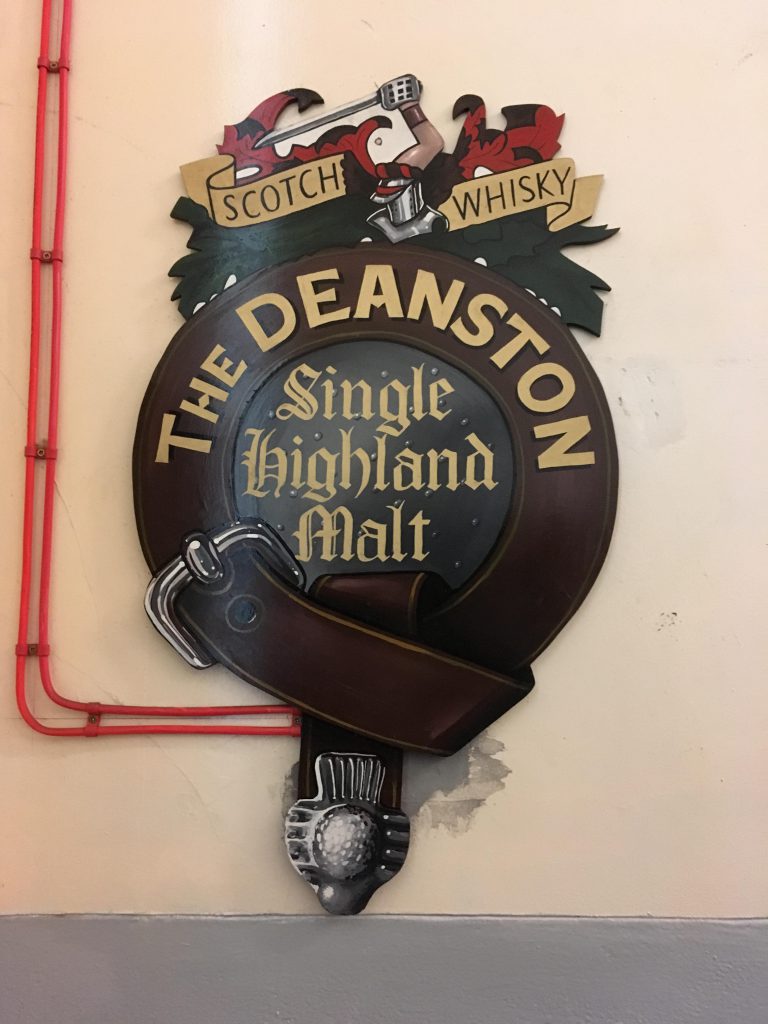 It was fascinating to see all of the machines at work. I wouldn't have guessed it going in, but the smells were fantastic, too.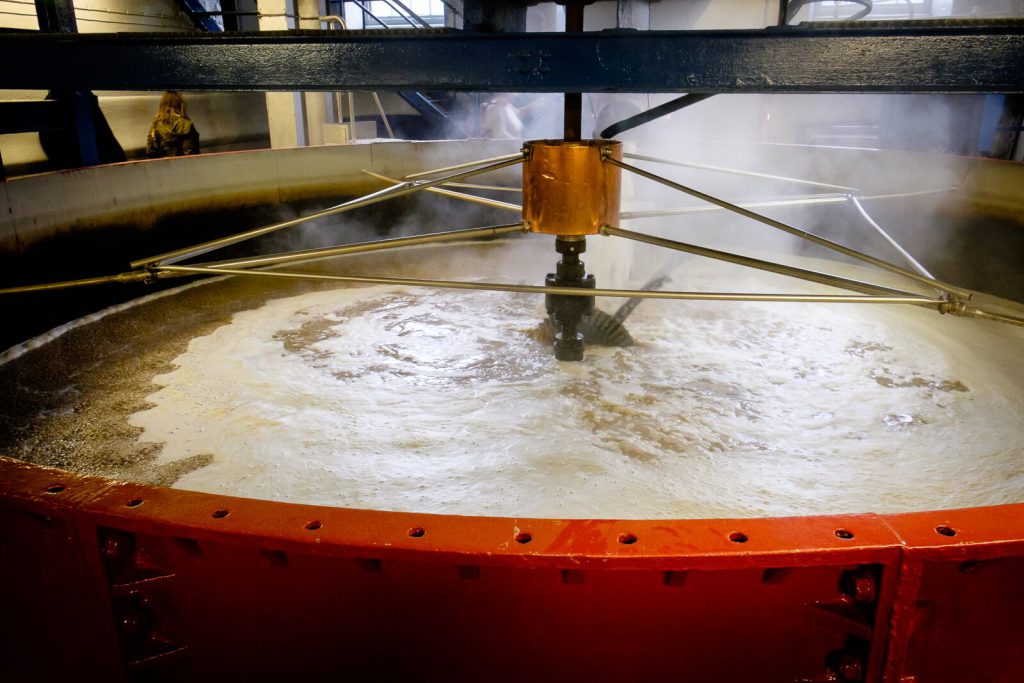 Honestly, we enjoyed just taking it all in. The atmosphere was slightly sci-fi-ish and the machines were reminiscent of Willy Wonka, except whisky!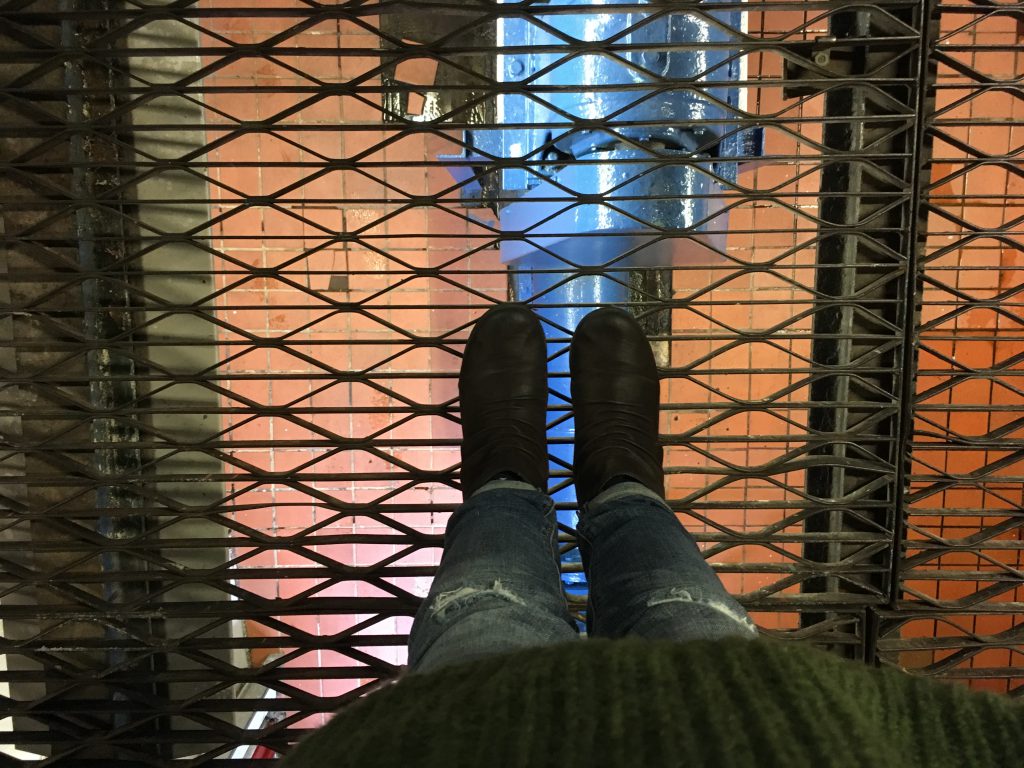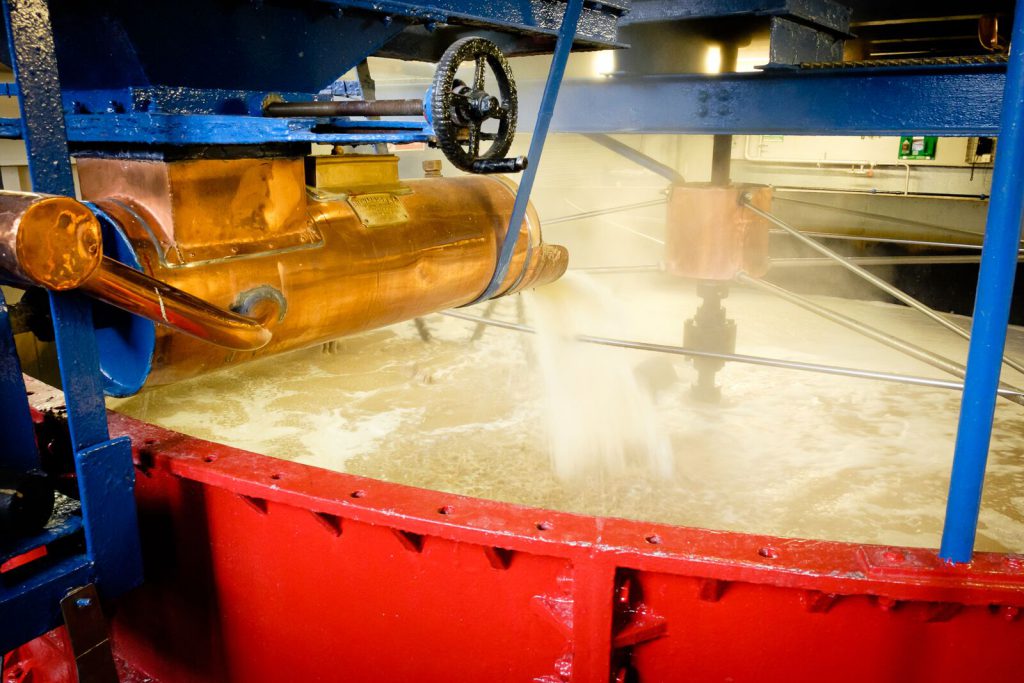 The Deanston is very picture friendly and you'll want to take full advantage of that as each room brings fresh opportunities for fun shots.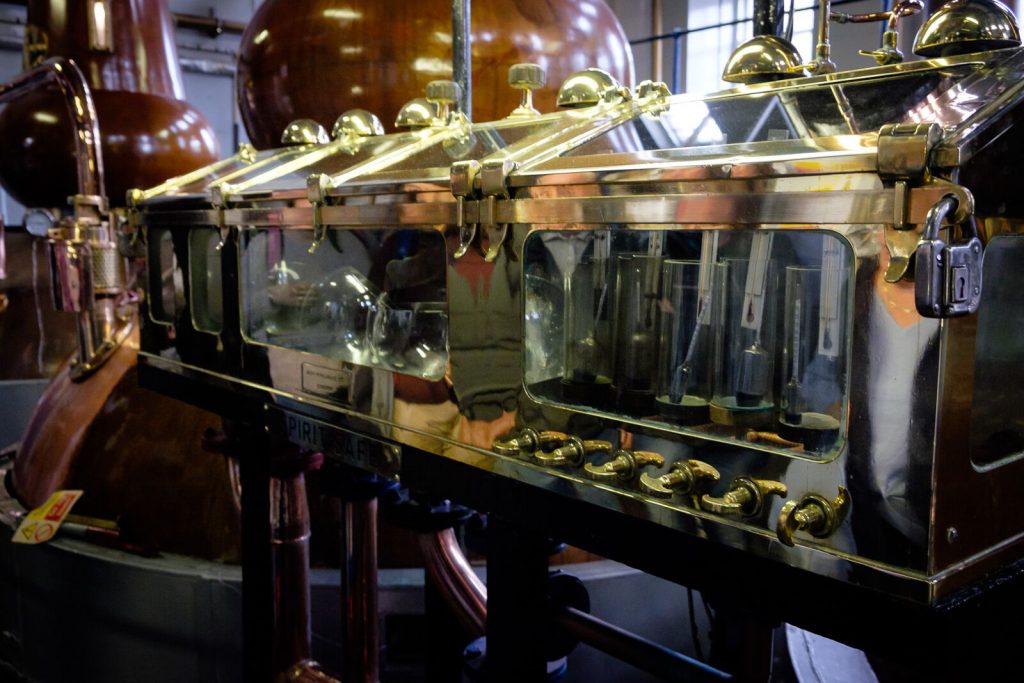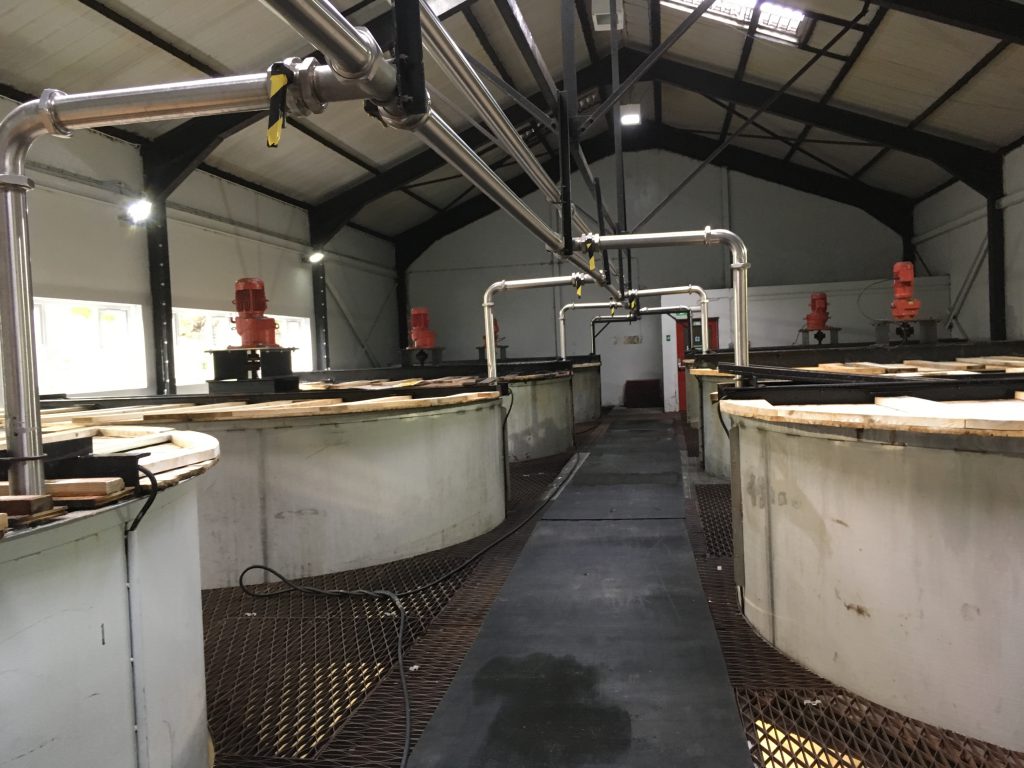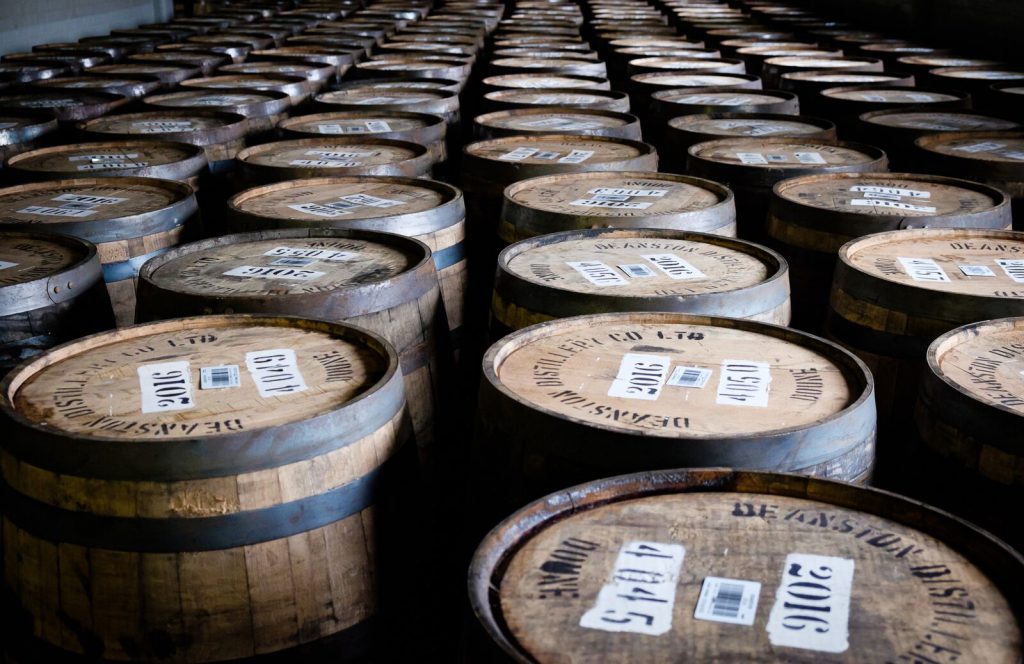 My favorite room was the original weaving room, where whisky barrels older than we are were aging nicely. The room was naturally cool due to the arched ceilings. I wish I had better pictures to show you–it was rather dark and I was too caught up in taking everything in. You'll just have to take the tour yourself!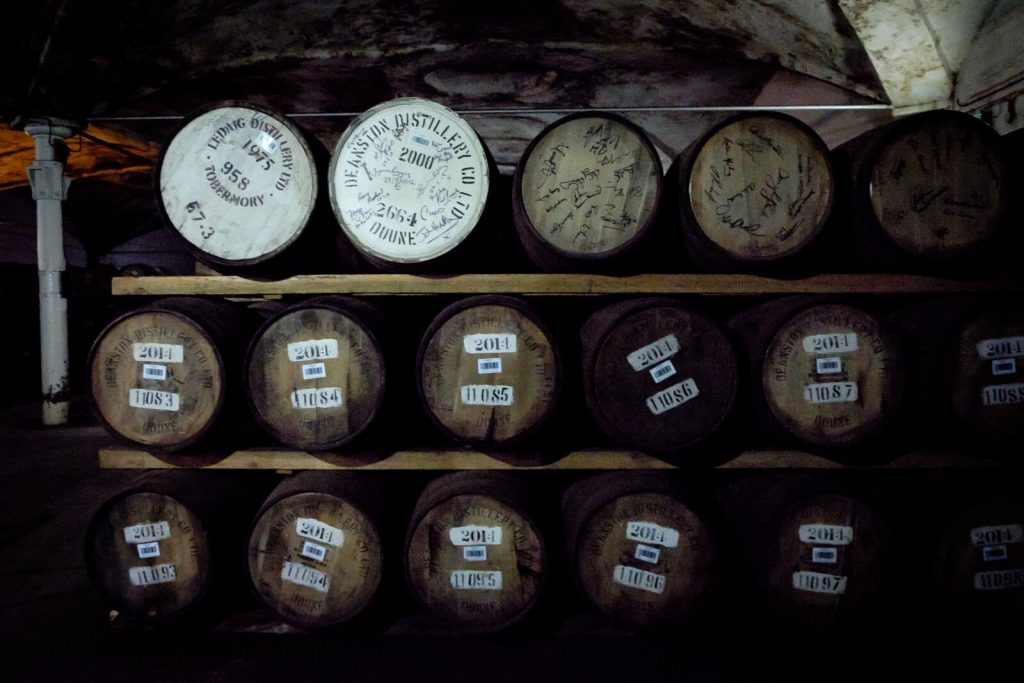 Crossing the bridge from the distillery into Doune proper gives you a nice view of Doune Castle. If you've seen Game of Thrones or Monty Python and the Holy Grail, this photo isn't the first time you've seen this castle!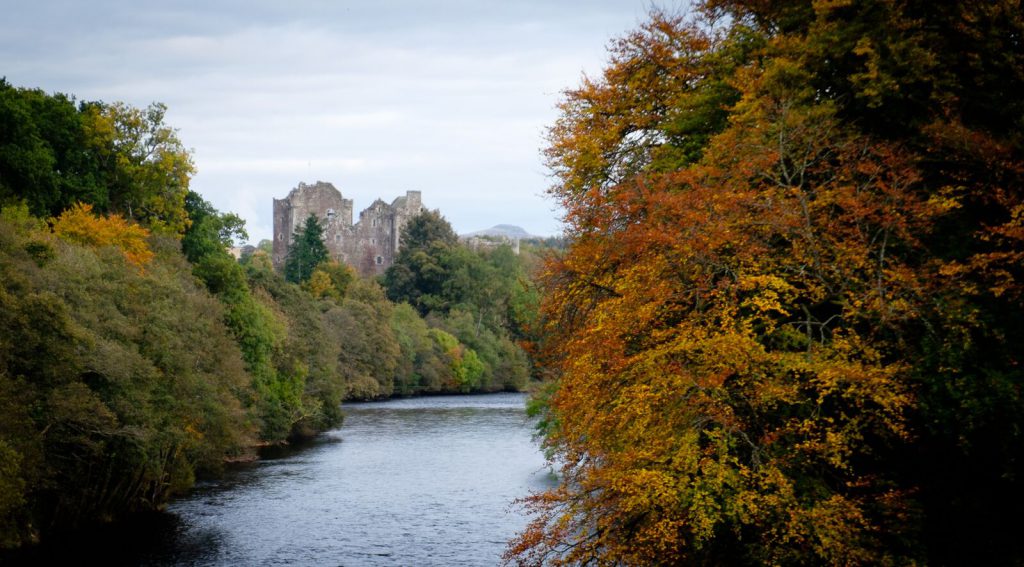 Of course it was necessary to bring a bottle of whisky home with us, along with a couple of souvenir glasses. Each sip brings back lovely reminders of a thoroughly enjoyable day. If you're looking for more Adventures in Scotland, Deanston Distillery needs to be on your list! And if you're interested in getting a head start on learning about whisky, I highly recommend Tasting Whiskey. It's a completely comprehensive guide to everything whisky and an enjoyable read.