As I've been getting more into journaling and playing in my planner, my pen and pencil collection has grown. I'm working hard on being more organized this year, so instead of throwing all of my pens into a drawer for me to rummage through, I've been putting like things into containers. I like having them out in the open, so they need to be pretty. I recently picked up a plain pencil holder from Target that was just begging to be painted. During one of my cleaning sprees, I found a lovely bit of paper with cacti, which none of us can get enough of right now, and decided that was what I was going to use for my new Paper and Paint Pencil Holder.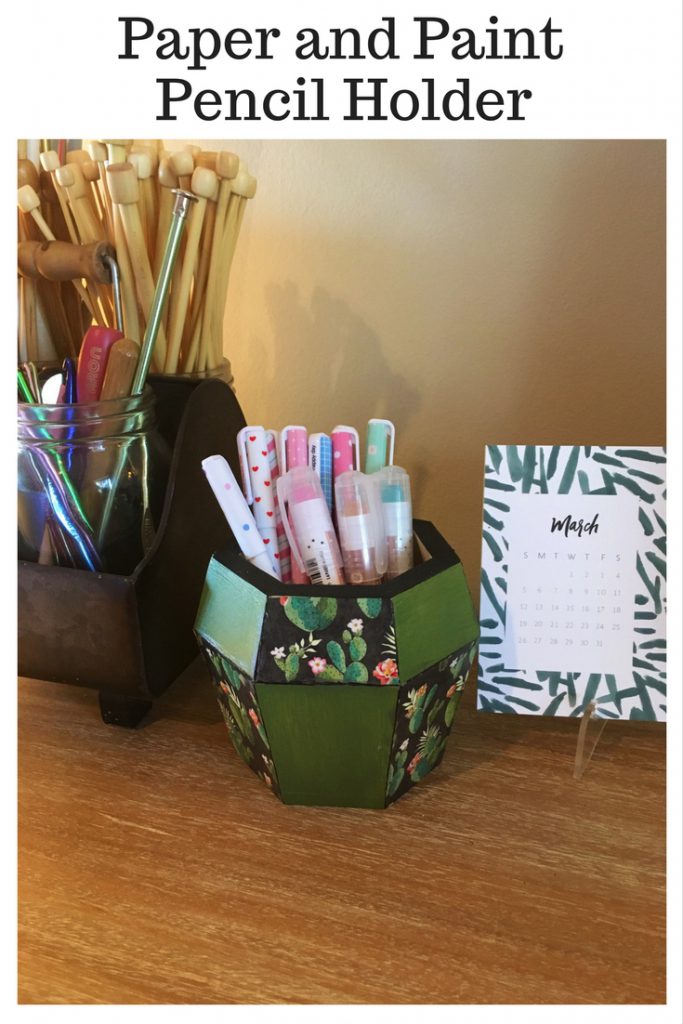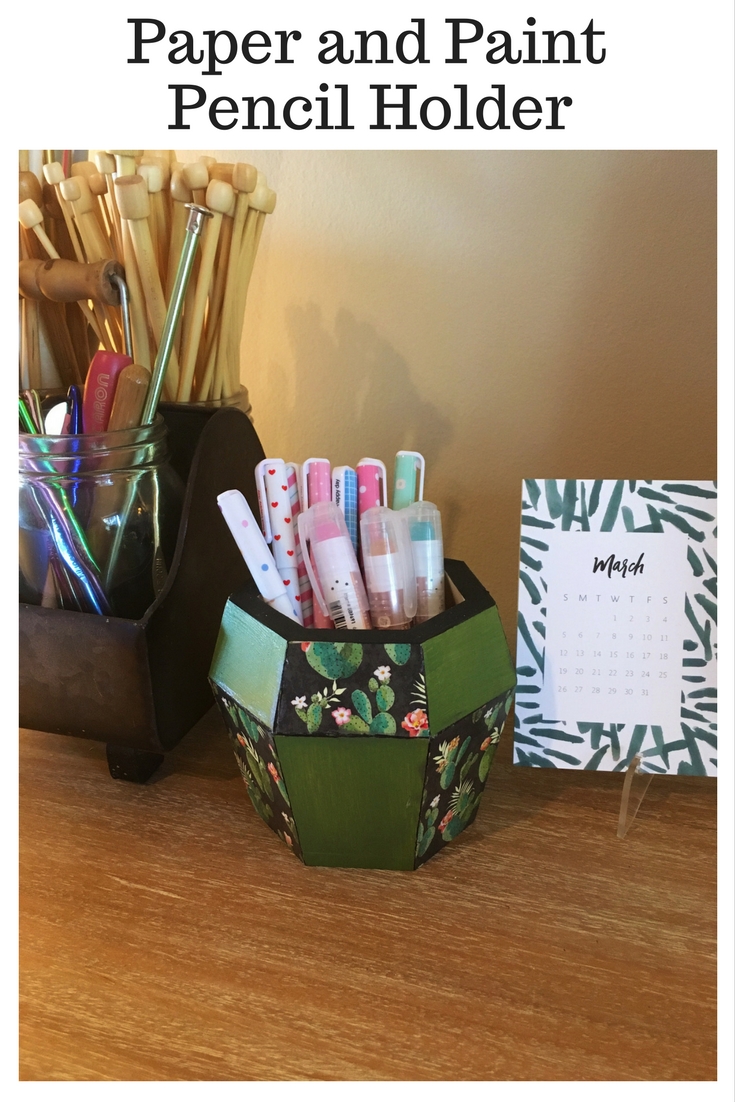 This post contains affiliate links.
Supplies: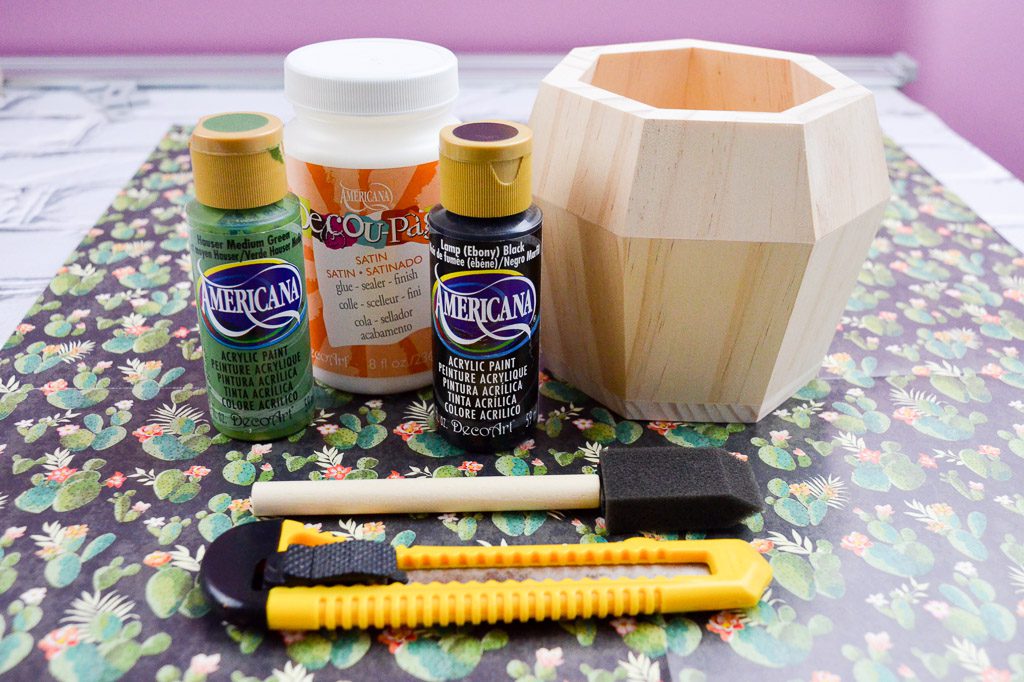 I painted alternating sections in the green. You could make it easier on yourself and just paint the whole thing, though! Whichever way makes you happy!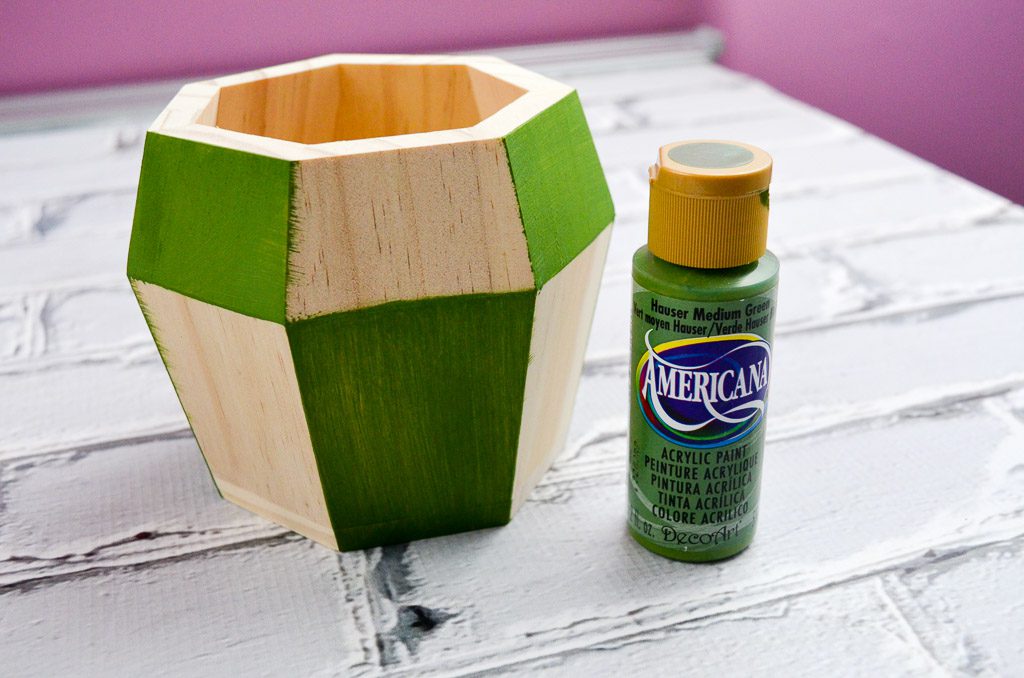 Paint the decoupage onto the bare/alternating sections.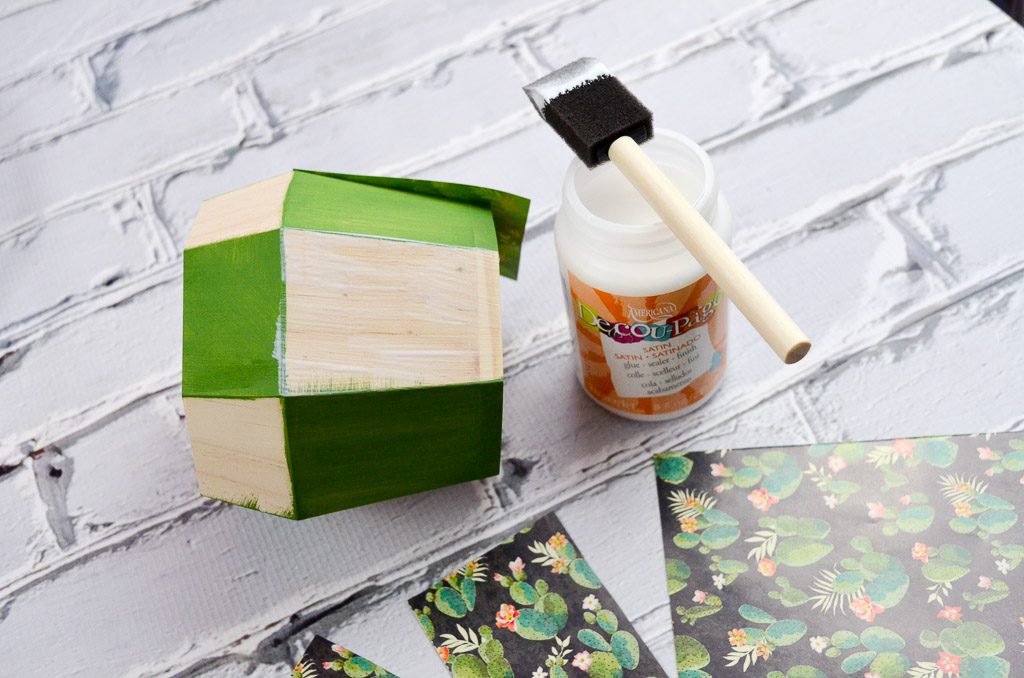 I cut my paper into smaller pieces that were roughly the size I needed. Place them on the decoupaged sections and gently rub it so that there aren't any bubbles and it's secured completely.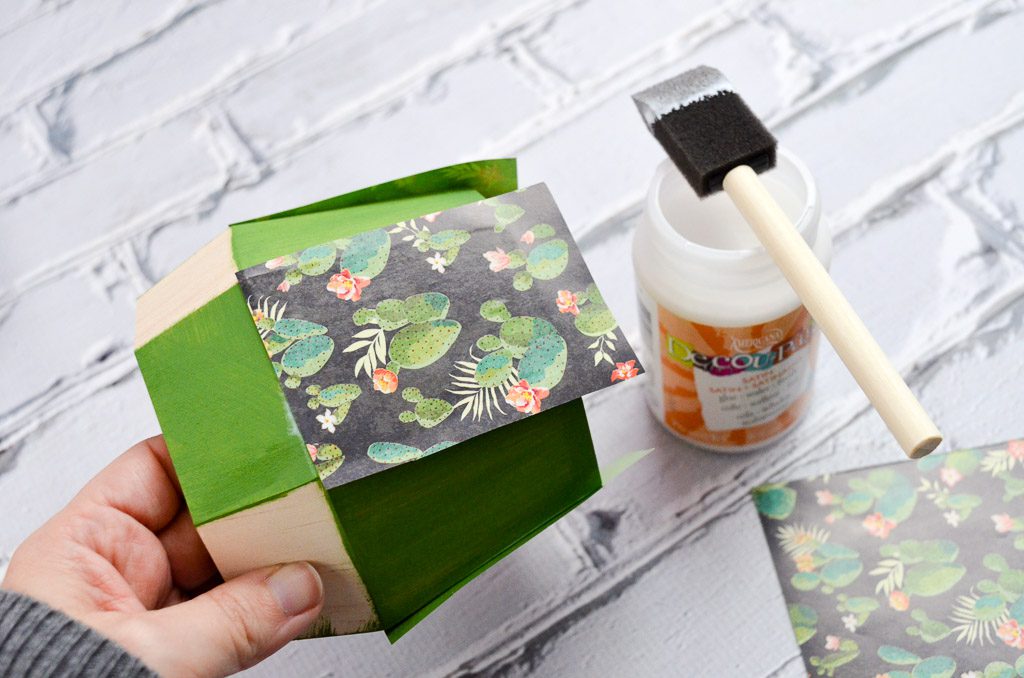 When the decoupage was dry, I trimmed the paper and put a coat of decoupage over the entire container.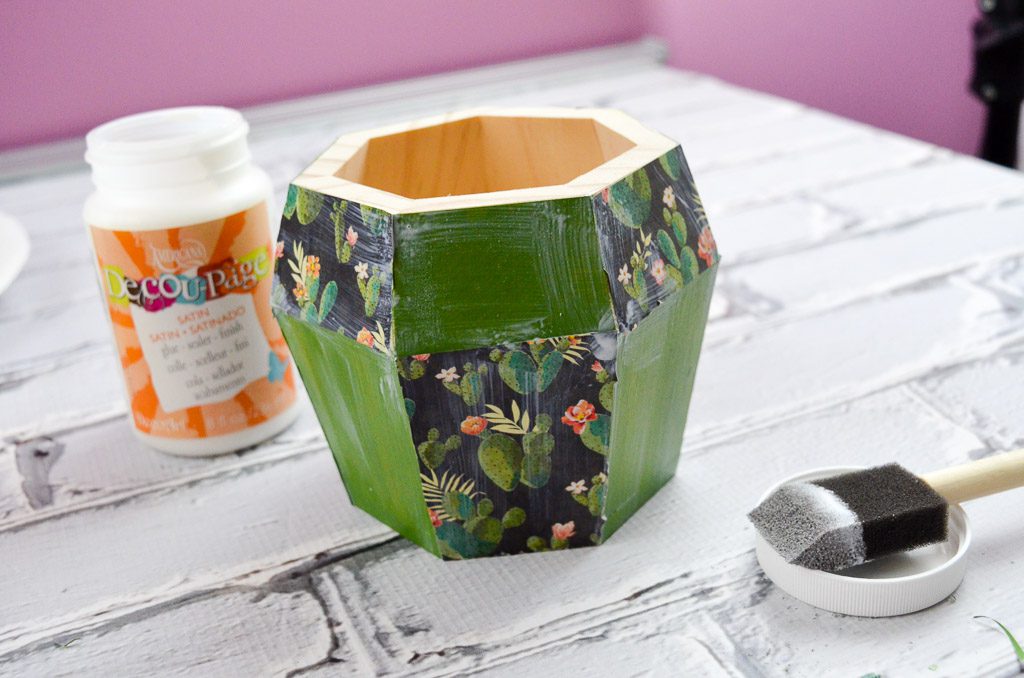 To finish it off, I painted the top in black.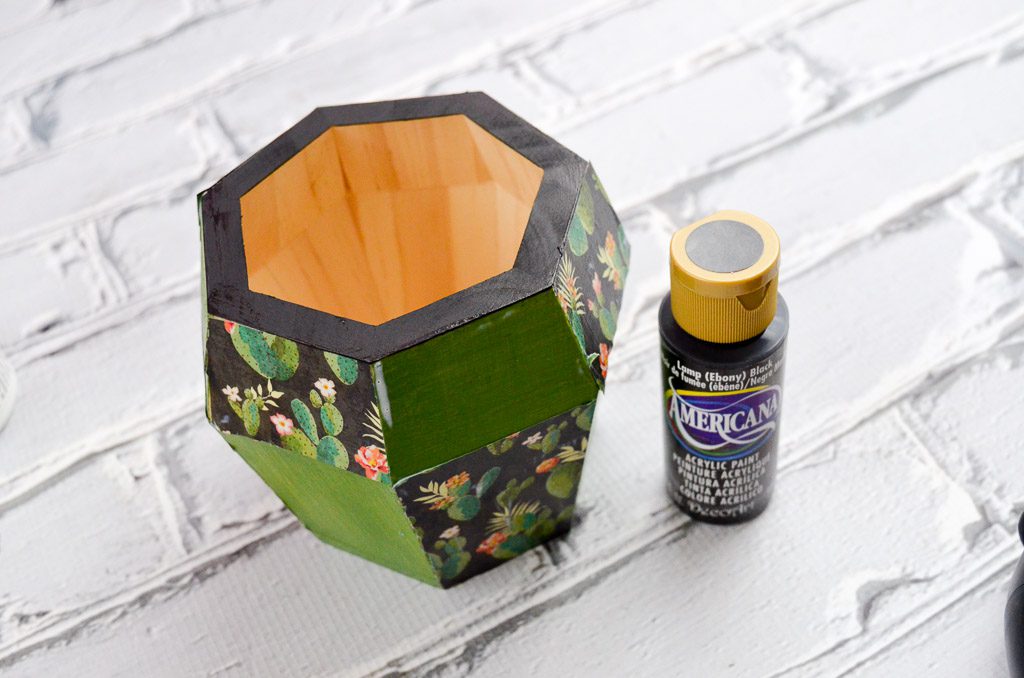 Sometimes you just need a super easy craft to make you happy. My Paper and Paint Pencil Holder was fun to decorate and now I have a pretty place on my desk for some of my pen collection.