You knew it was only a matter of time before I added to my yarn wrapping collection! I think I'm in the minority with my love of candy corn, but I'm not ashamed. Now, I'm talking about classic candy corn–not all the flavors that have come out recently. Give me those white, orange, and yellow bites of goodness…but I'm getting off track. I wanted to add some more fall decor to our front door, and with it being candy corn season I thought it would be fun to create some yarn-wrapped Candy Corn Luminarias.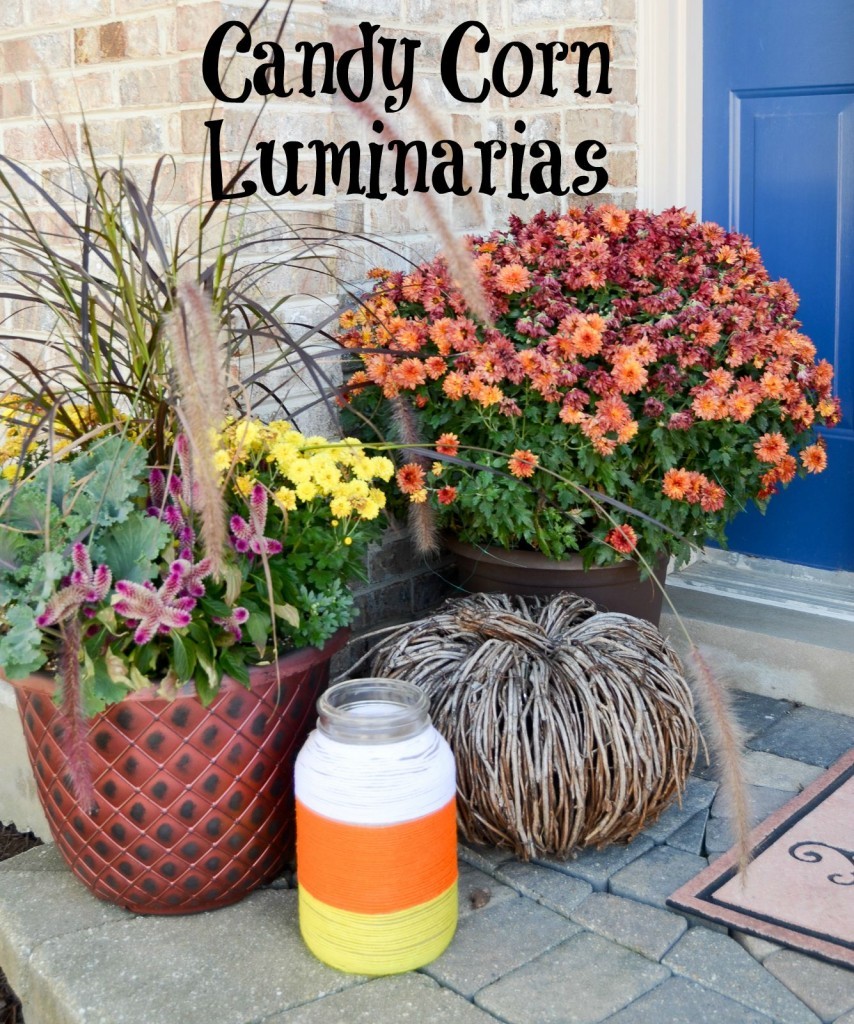 You will need:
1 gallon mason jars
white, orange, and yellow yarn
decoupage
foam brush
scissors
sand (optional)
battery operated candle (optional)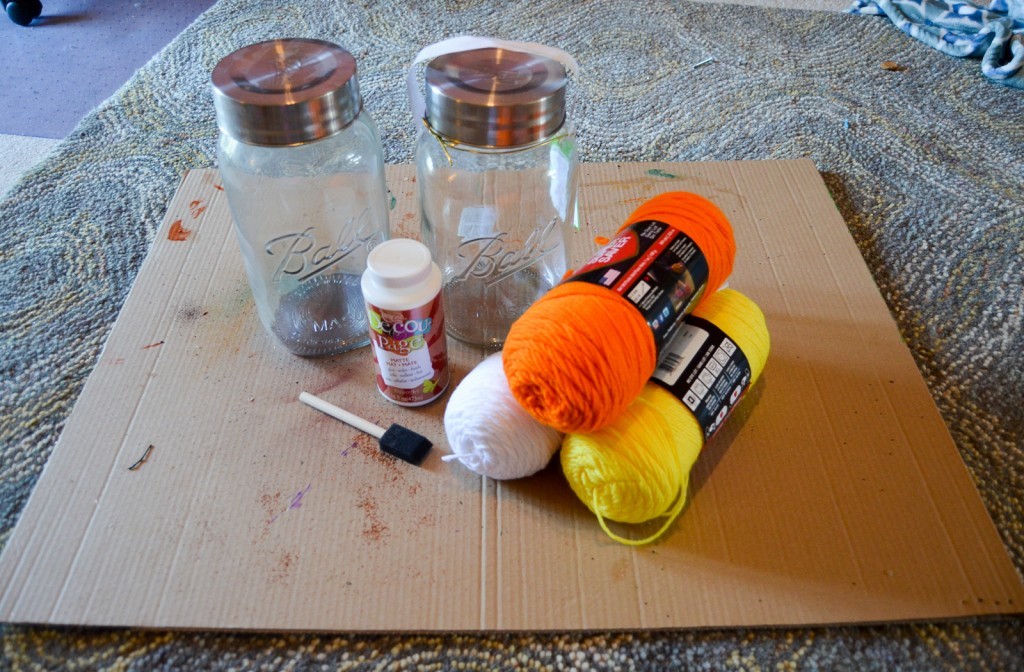 I started by flipping the mason jar upside down and putting decoupage around it, roughly to the top of the word mason.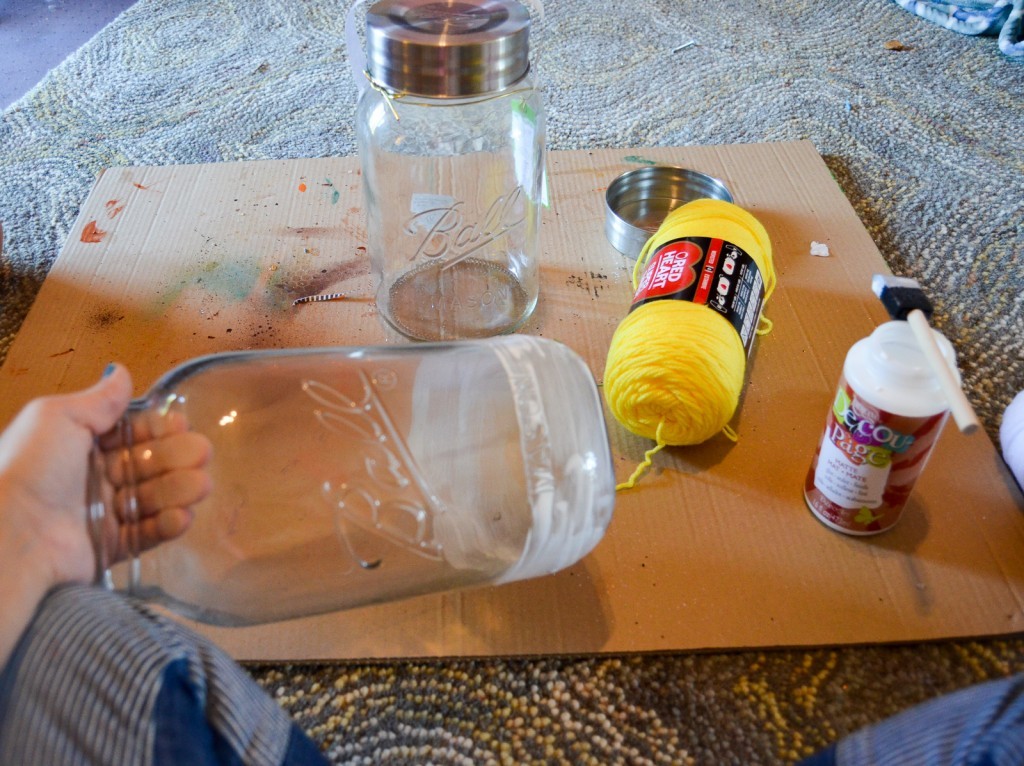 And we're wrapping. And wrapping. And wrapping some more. First with the yellow yarn…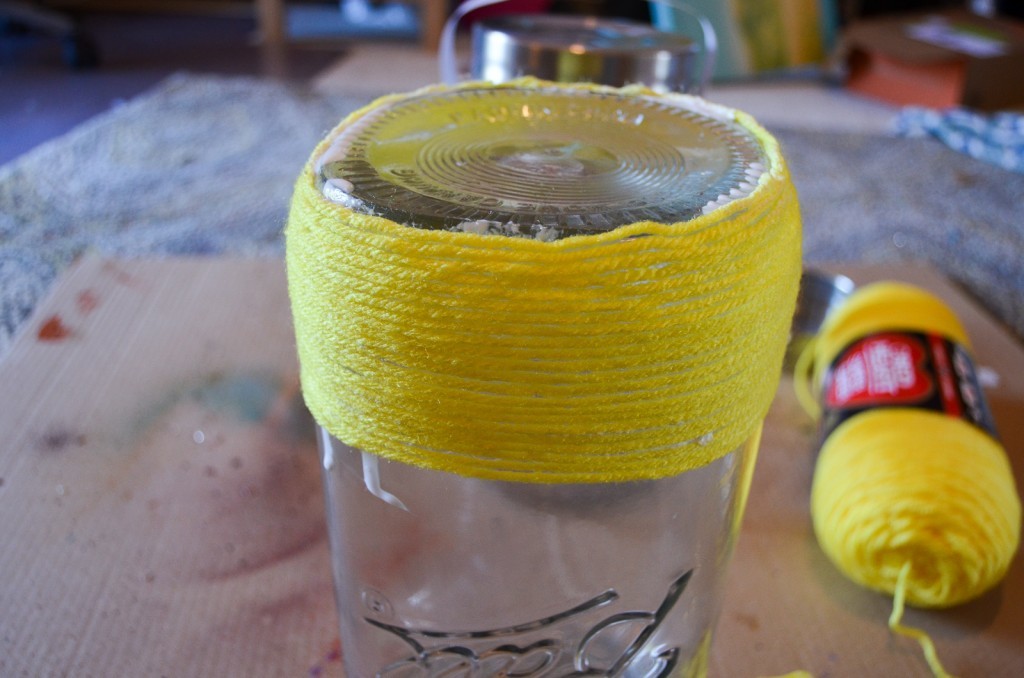 …followed by the orange…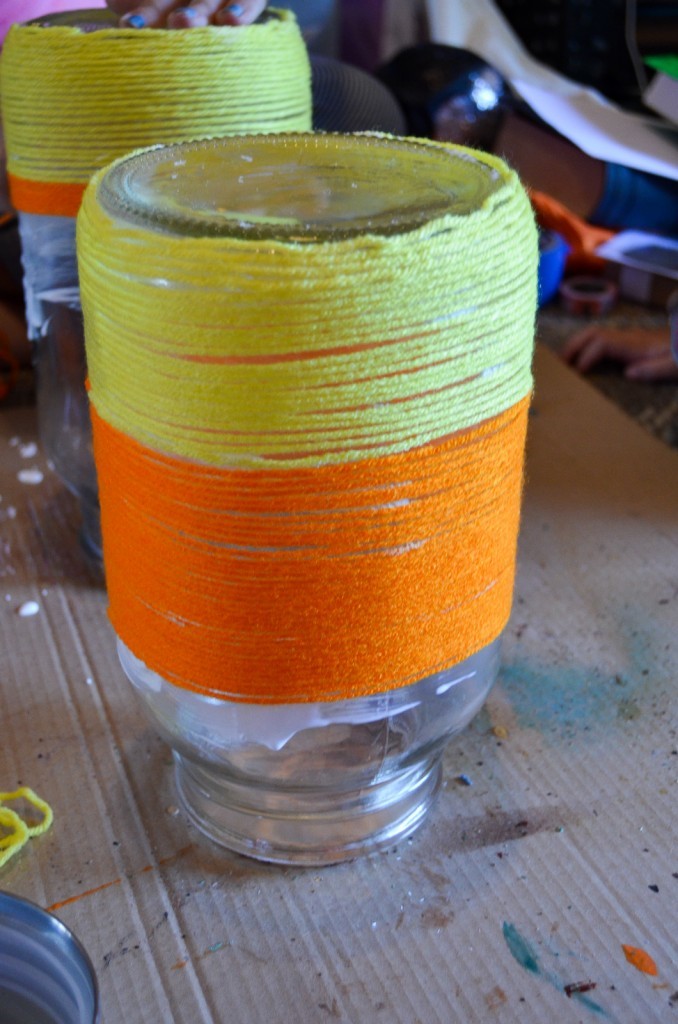 …while a sneaky child grabs the camera and starts taking pictures…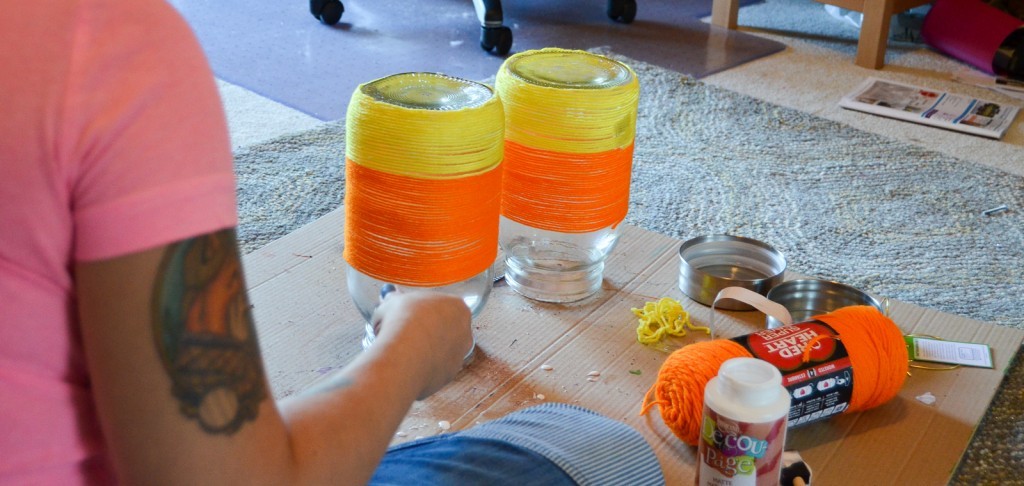 …and finishing off with the white.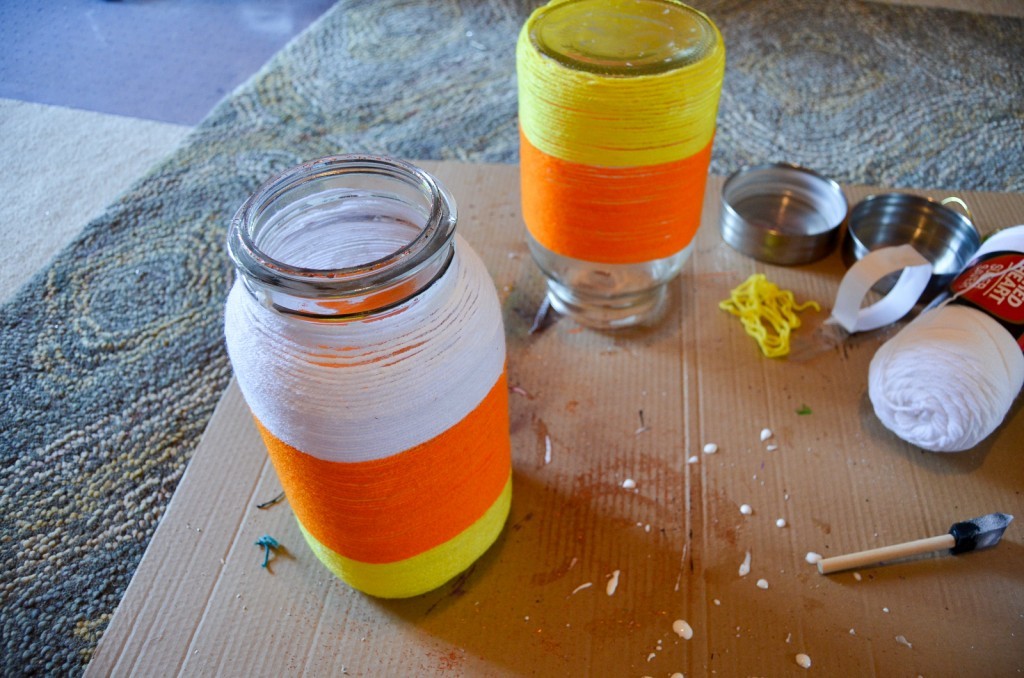 Since I wanted these outside, I wanted to make sure our crazy wind didn't blow them away. I filled them with some play sand I had in the garage. For trick or treat, I'll put battery operated candles in them.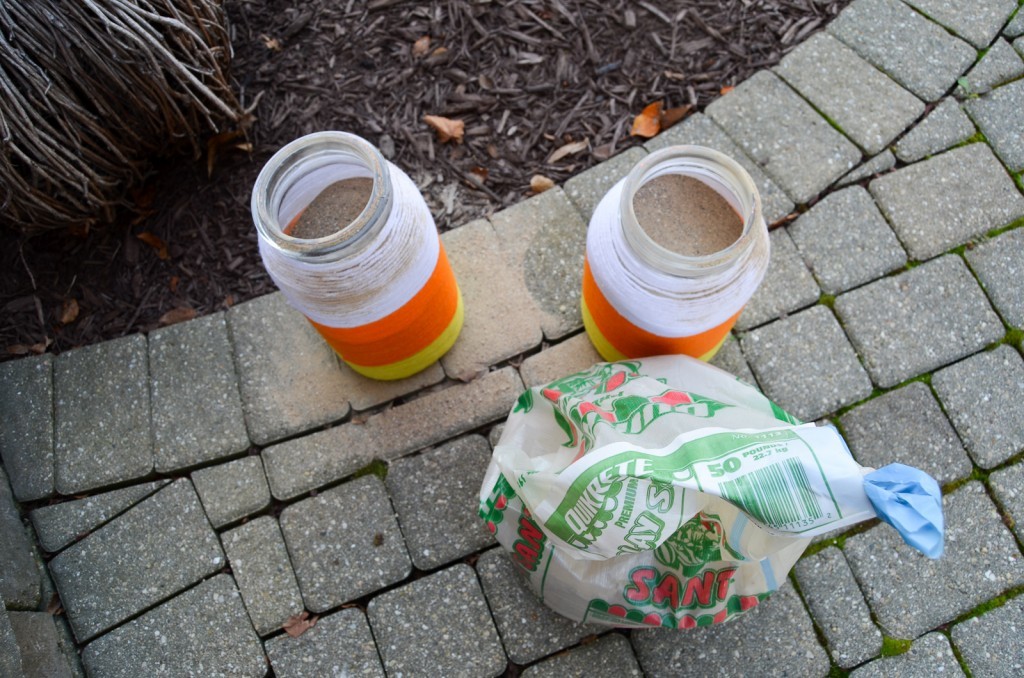 I might add a jack o' lantern face for Halloween. What do you think? My Candy Corn Luminarias are super simple to make, but I love the splash of color they add and they make this candy corn loving gal happy!