We're mostly settled now and are working on smaller projects around the house. It's still not time to get the interior painted, but I've started decorating as if the new colour scheme is already there. If you've been around the blog a while, you'll know that I'm a big fan of the rustic glam look. When I knew I needed a flowerpot, I knew that I wanted that combination of bright gold glam with some rustic texture. This super easy faux concrete and gold painted pot fit the bill perfectly.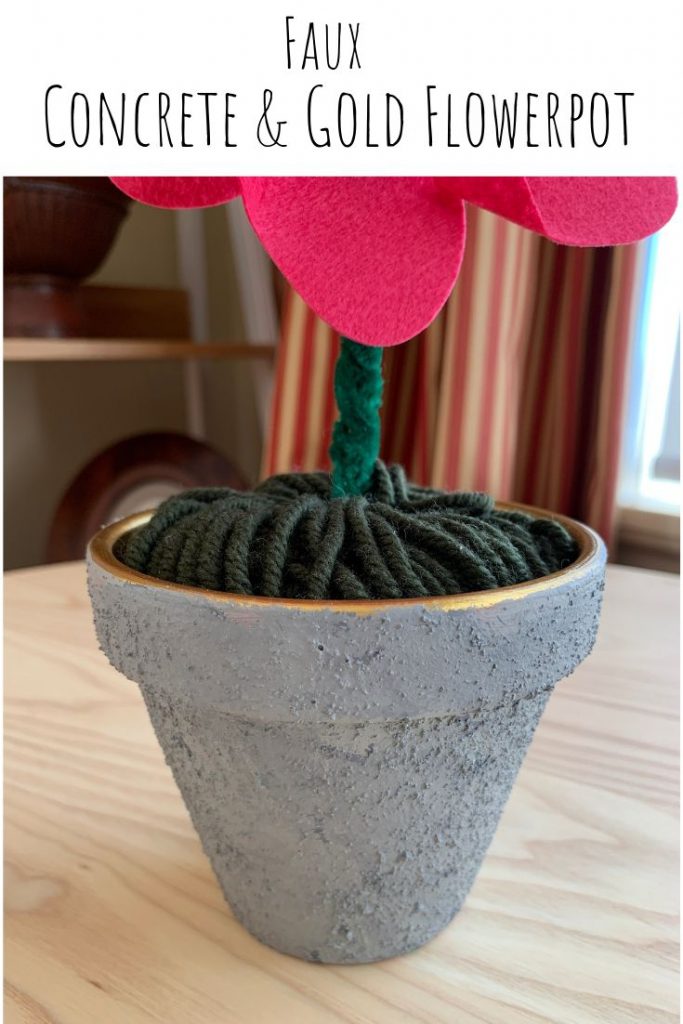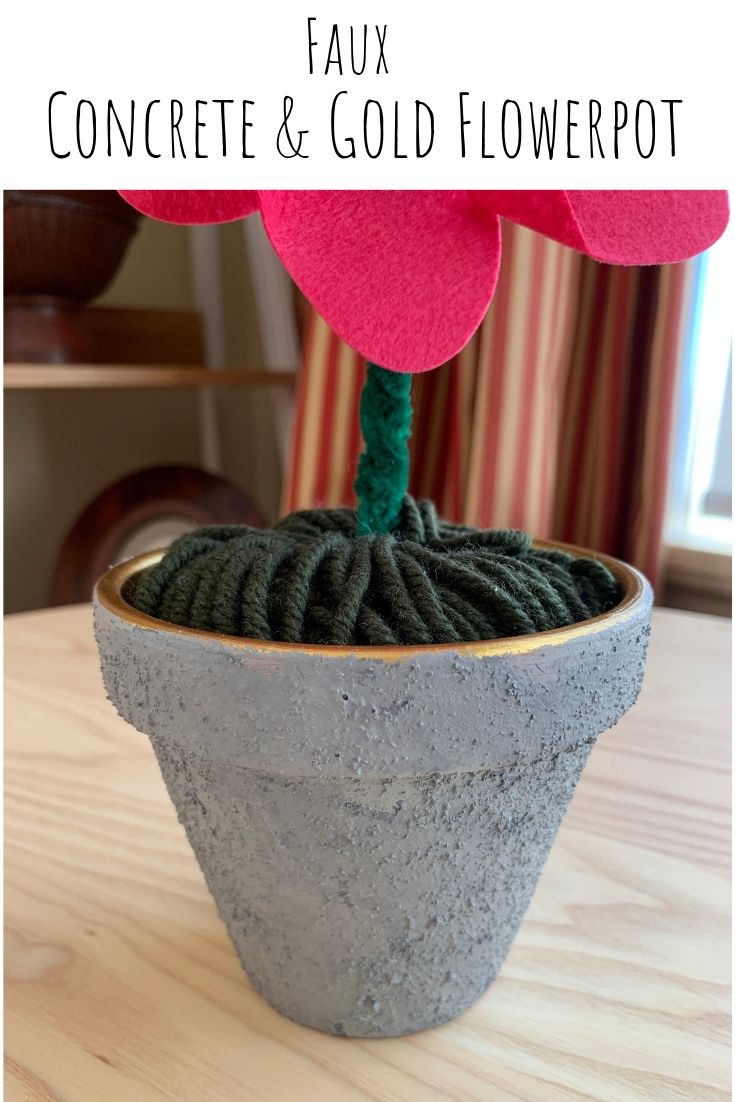 Supplies:
terra cotta pot
paint brush
Paint the inside of the pot gold, using straight paint strokes going in the same direction. If needed, do a second coat after the first is dry. Make sure to paint the lip of the pot.
When the gold is dry, paint the outside of the pot in the light concrete. It is important to dab the paint on–you don't want to lose the texture.
While the paint is still wet, dab on some of the dark concrete. Don't cover the surface completely, though.
It will take roughly four hours for the concrete finish to dry and will lighten up a bit as it does. I put this felt pinwheel flower in my new painted pot and am super happy with the result. It's pretty likely that my flowerpot will end up on the kitchen windowsill with a live plant eventually –it's one more little project to brighten up our new home.