I am such a huge fan of extras. I love them in swaps and packages, which led me to the idea of creating one for a wrapped gift. By now, you know how much I love easy, so I'm pretty tickled at this Gift Wrap Charm that is easy to make *and* gives my gifts that special touch.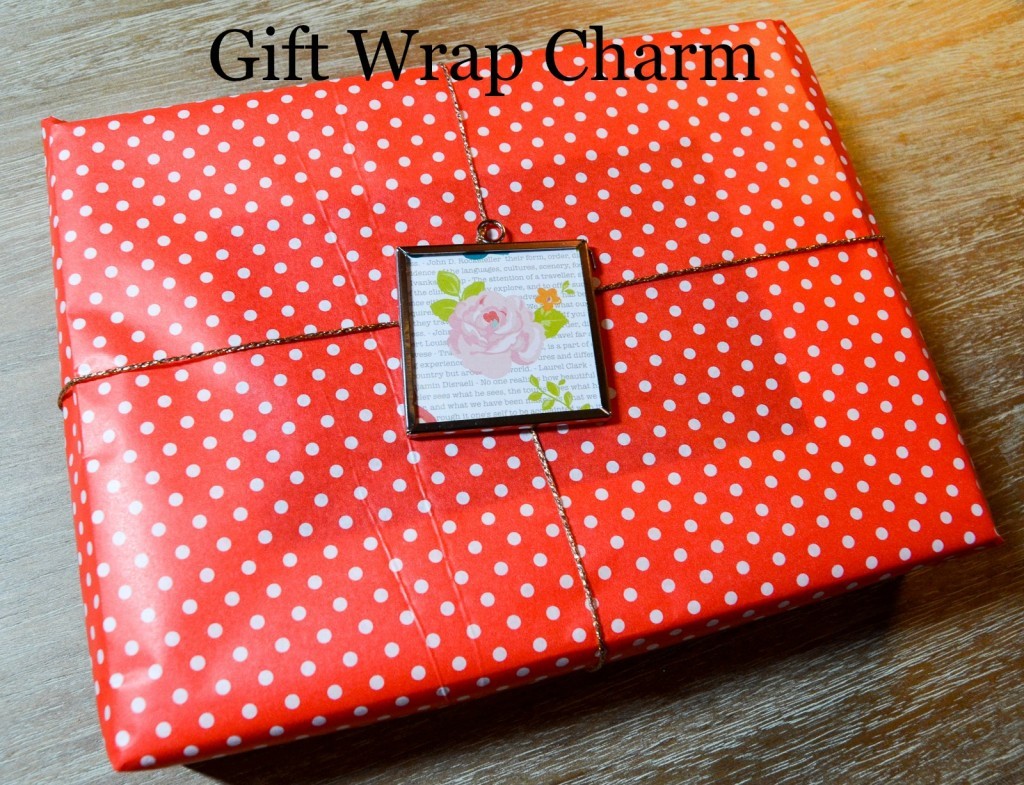 I found a cute mini-frame charm from JoAnn's and knew immediately that it would be perfect with Hazel & Ruby's Wrap It Up in Newsprint Floral.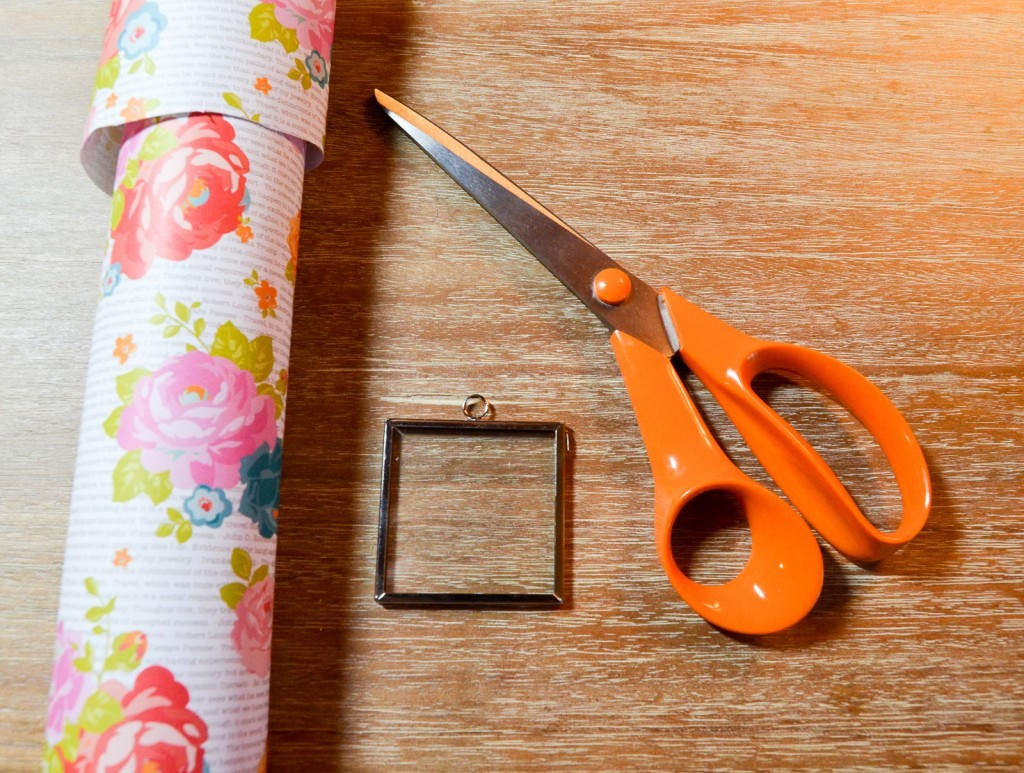 I cut out a flower to fit the charm and placed it inside.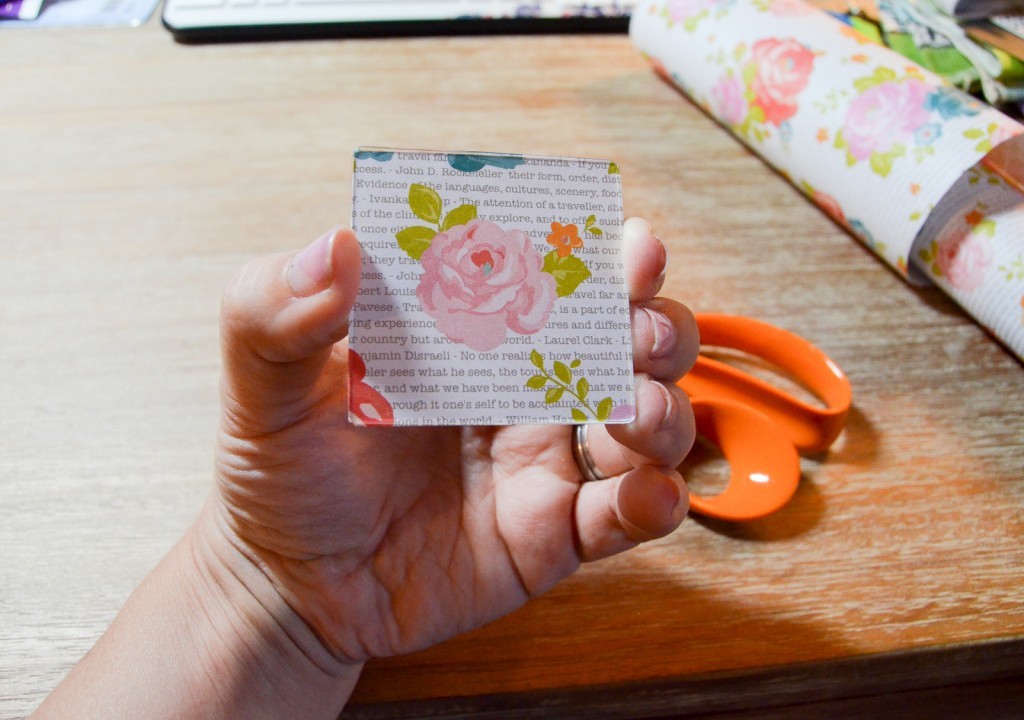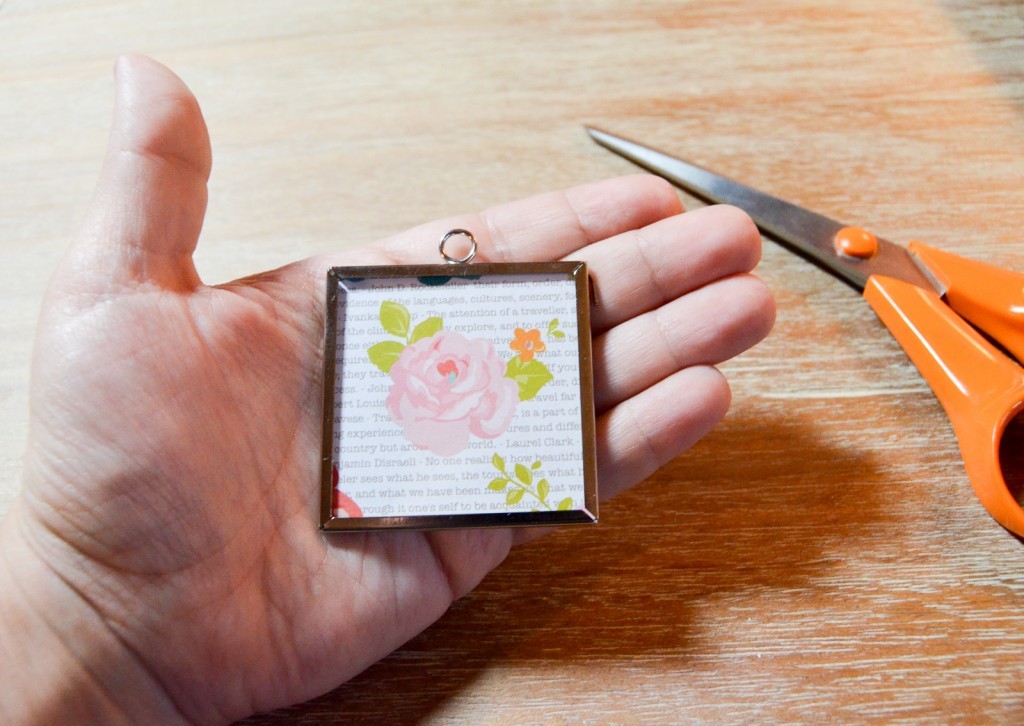 I wrapped up my gift in Pass the Tissue in Candy Apple/White Polka Dot and then tied my Gift Wrap Charm onto it with baker's twine.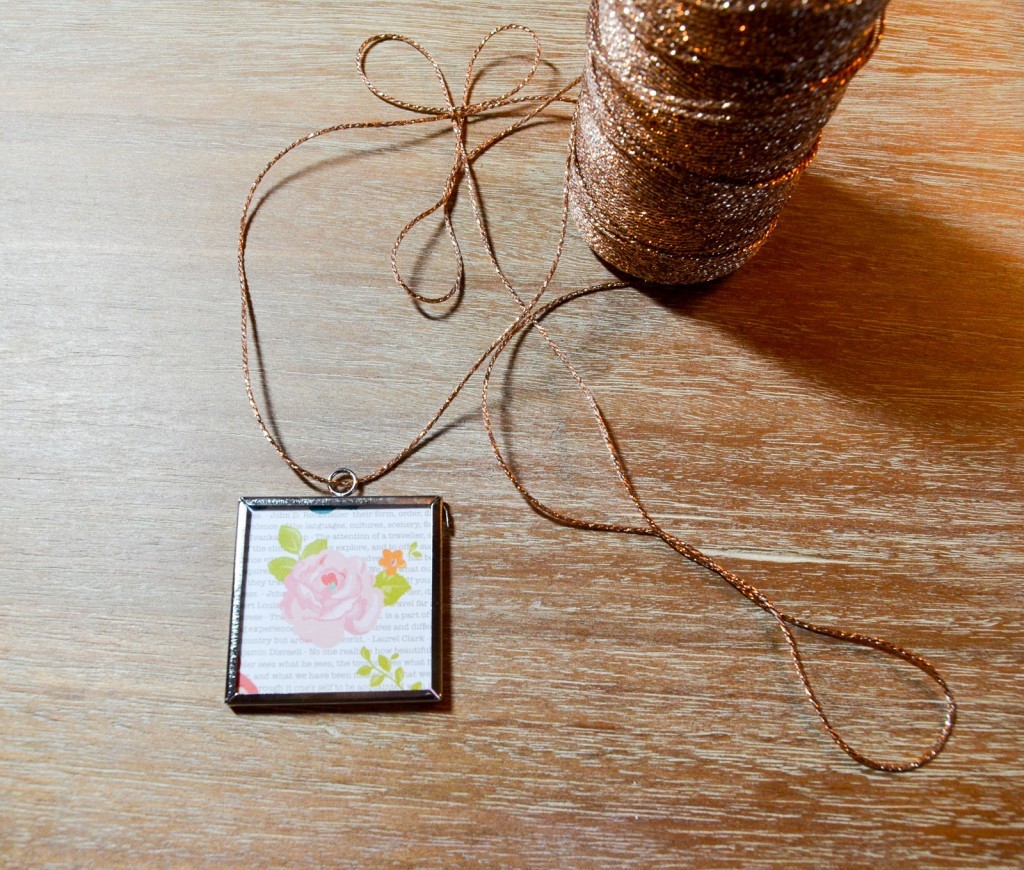 This Gift Wrap Charm is such an easy way to add a little extra to your gifts and it can totally be used again and in other ways. I can imagine it being converted to a necklace, key ring charm, or an ornament. It really does add that little bit extra!