I love a good haunted house and have visions of creating an entire village of them for Halloween (or, let's be honest–I'd keep them up year-round!). When I saw Hazel & Ruby's Halloween DIY Decor Tapes, I knew that they'd be perfect for a Mixed Media Haunted House. This post first appeared on Hazel & Ruby's blog.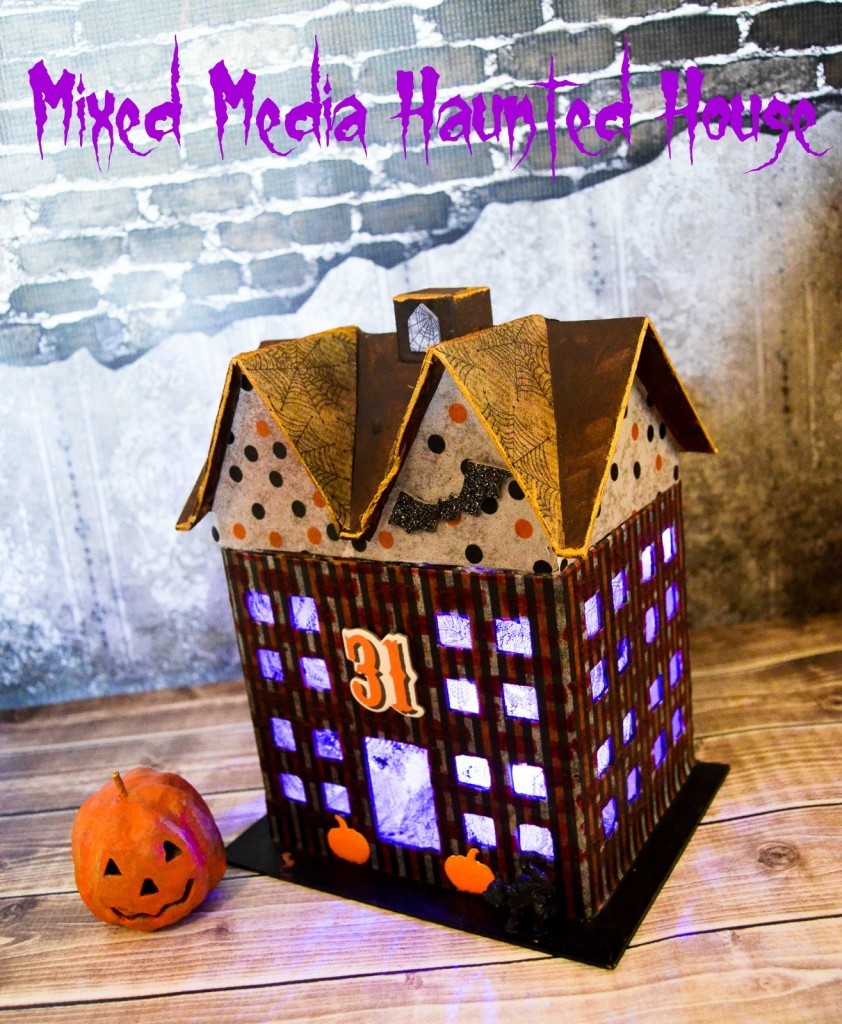 I found a paper mache house from Darice and used DIY Decor Tape in Spider Webs, Multicolor Stripes, and Multicolor Dots.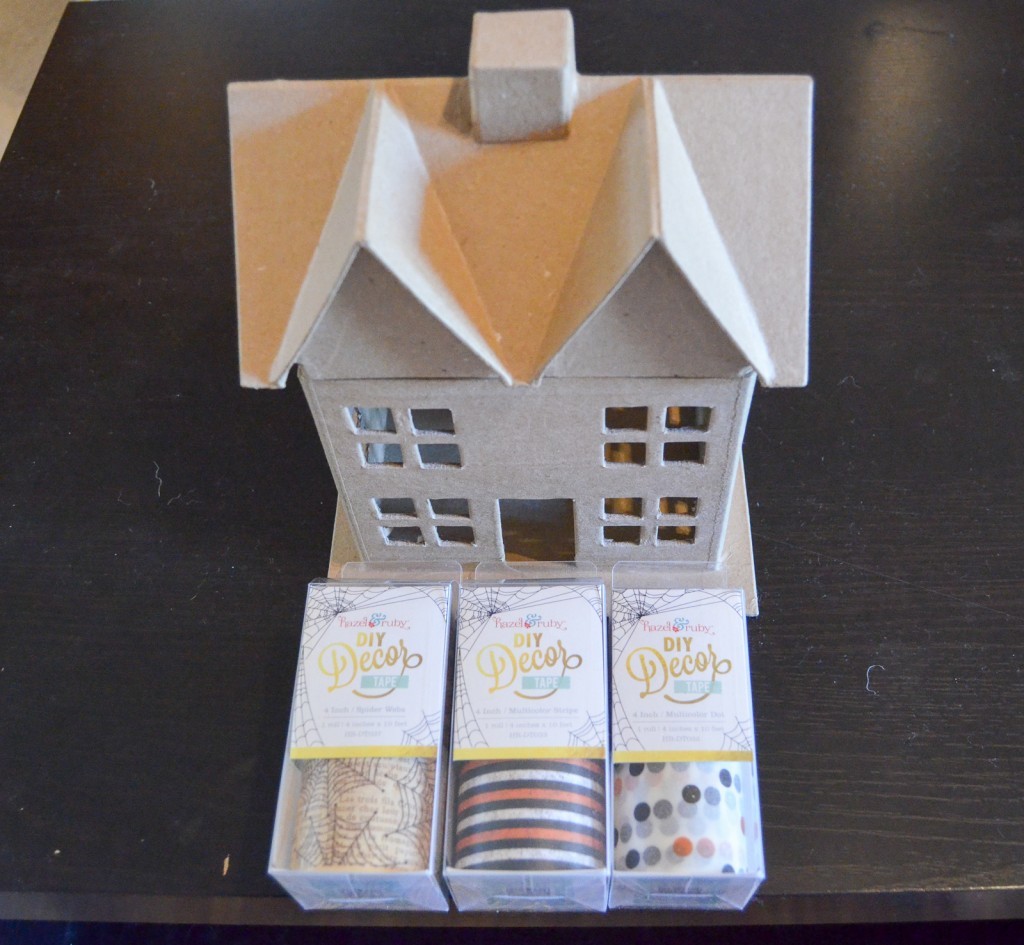 I painted a quick coat of black on the base of the house and brown on the roof. It didn't need to be perfect. We're going for a haunted look, after all!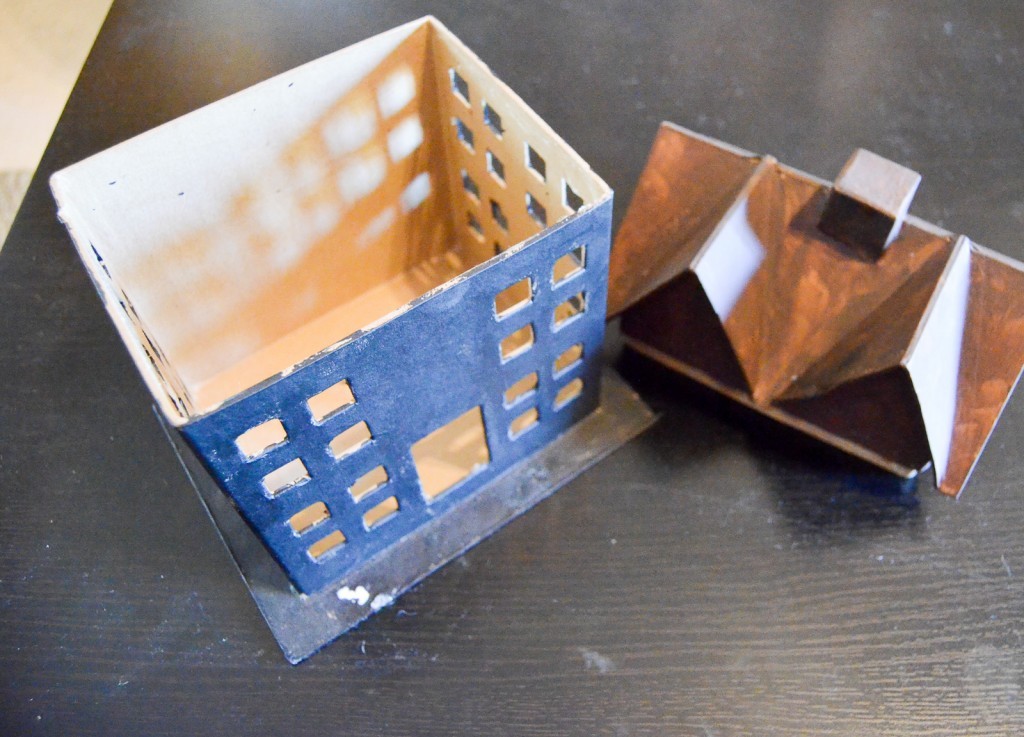 Using the Multicolor Stripes DIY Decor Tape, I covered the base of the house.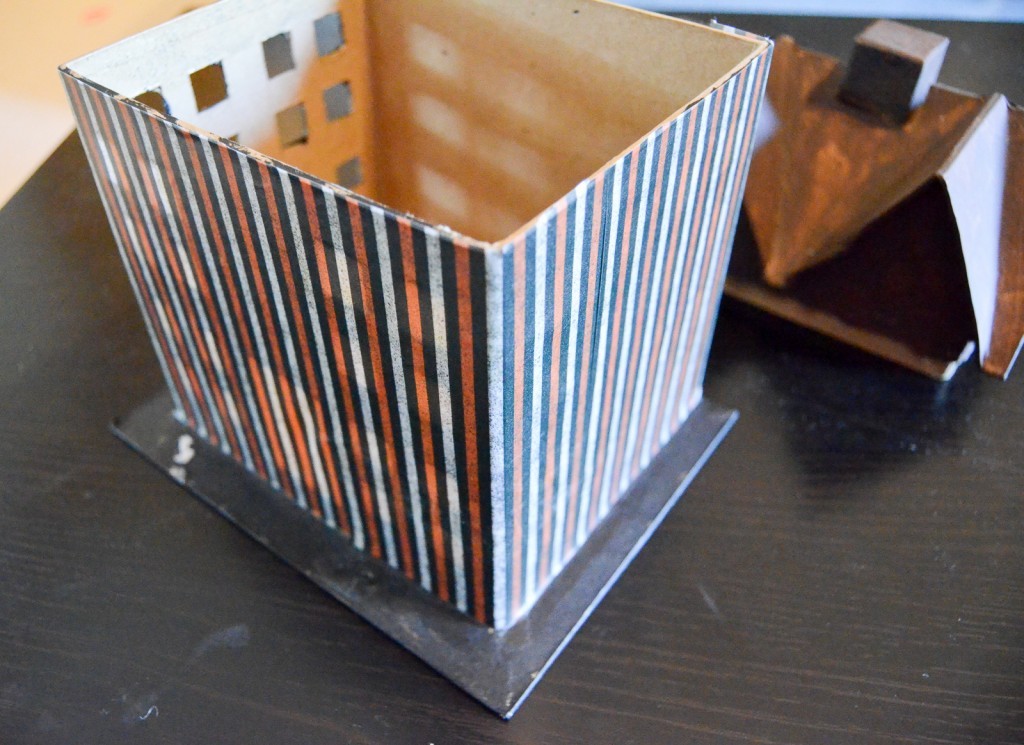 The windows and door were cut out with an x-acto knife.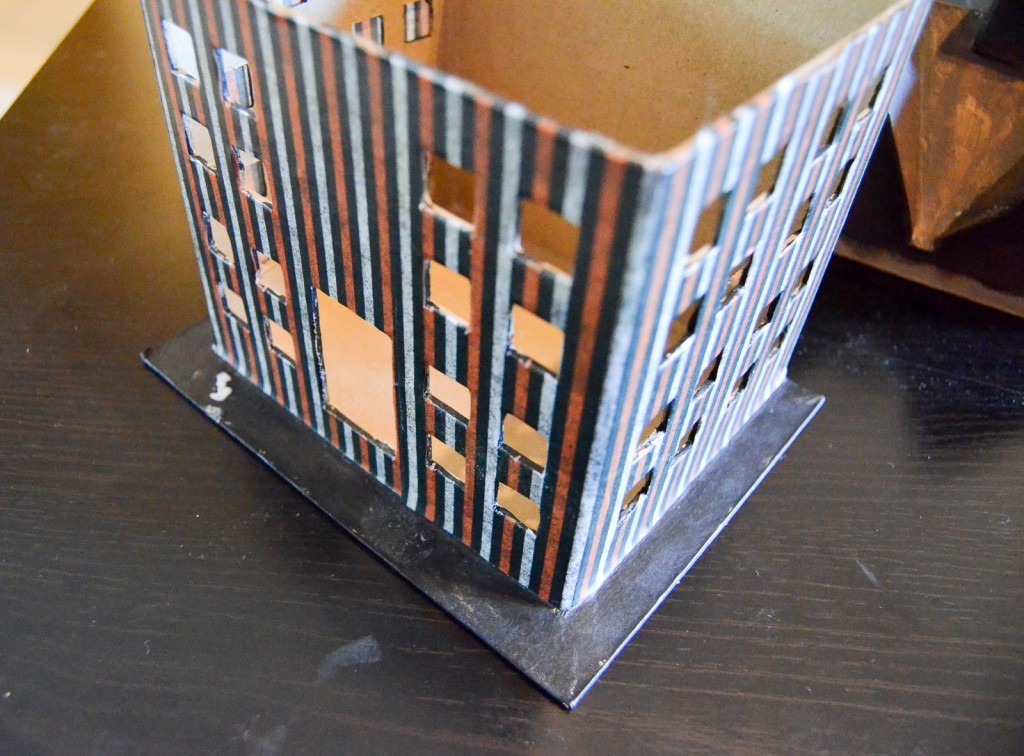 The Multicolor Dots and Spiderwebs were used on the roof.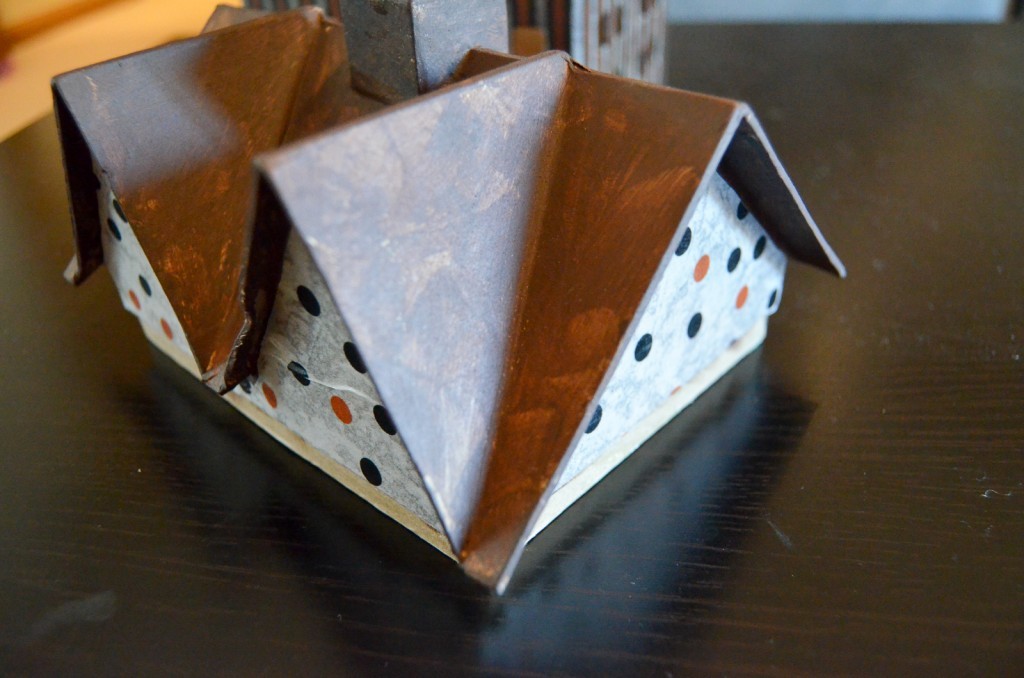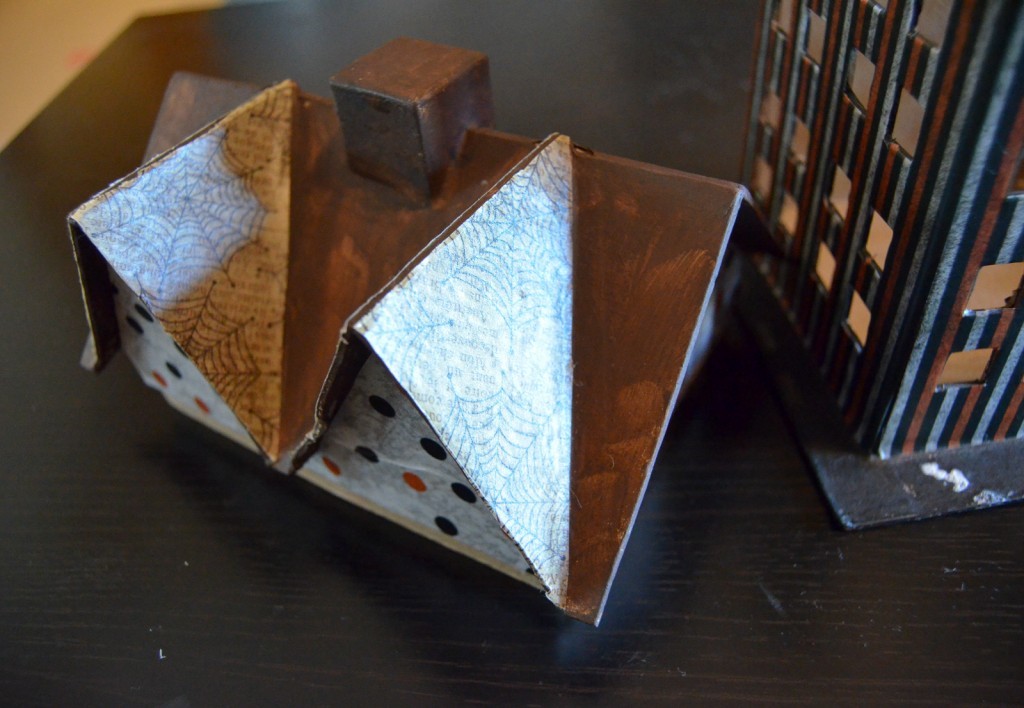 I wanted to add more texture to my haunted house, so created some bricks with a stencil and red textured paint.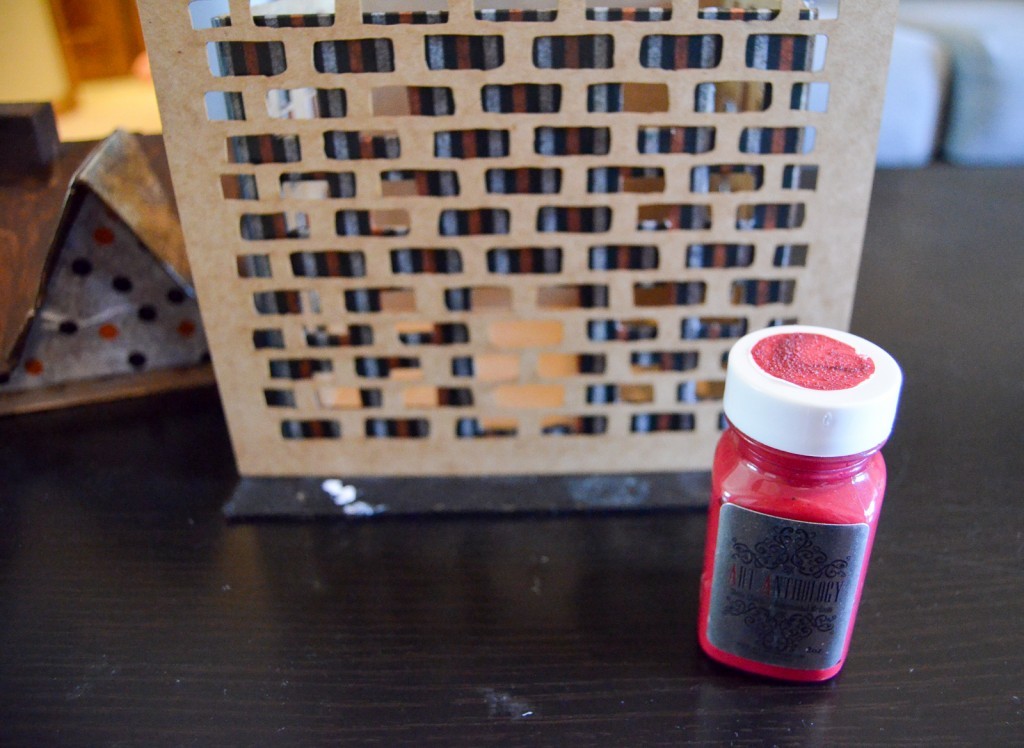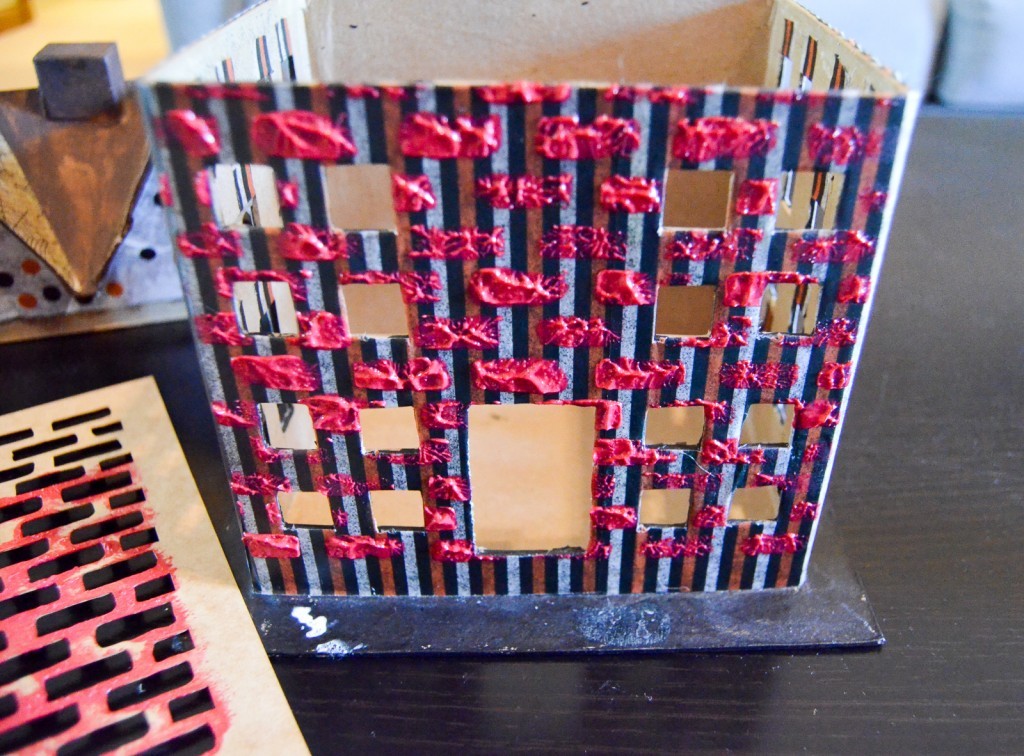 I added gold detail to the edges of the roof.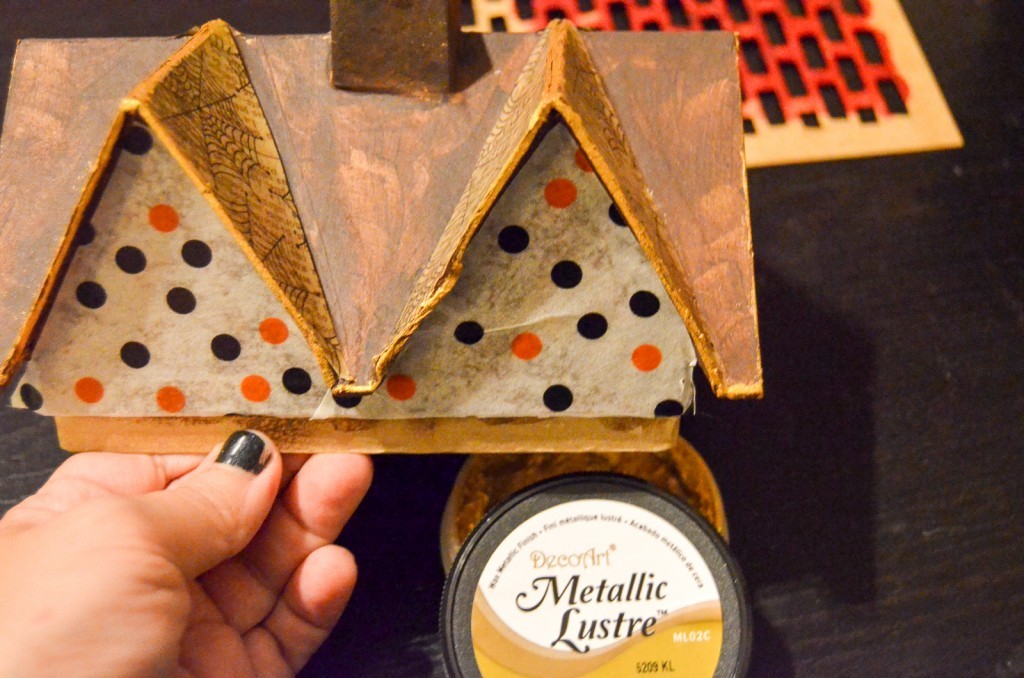 After adding some Halloween bits and pieces that I had laying around, the main part of the house was finished.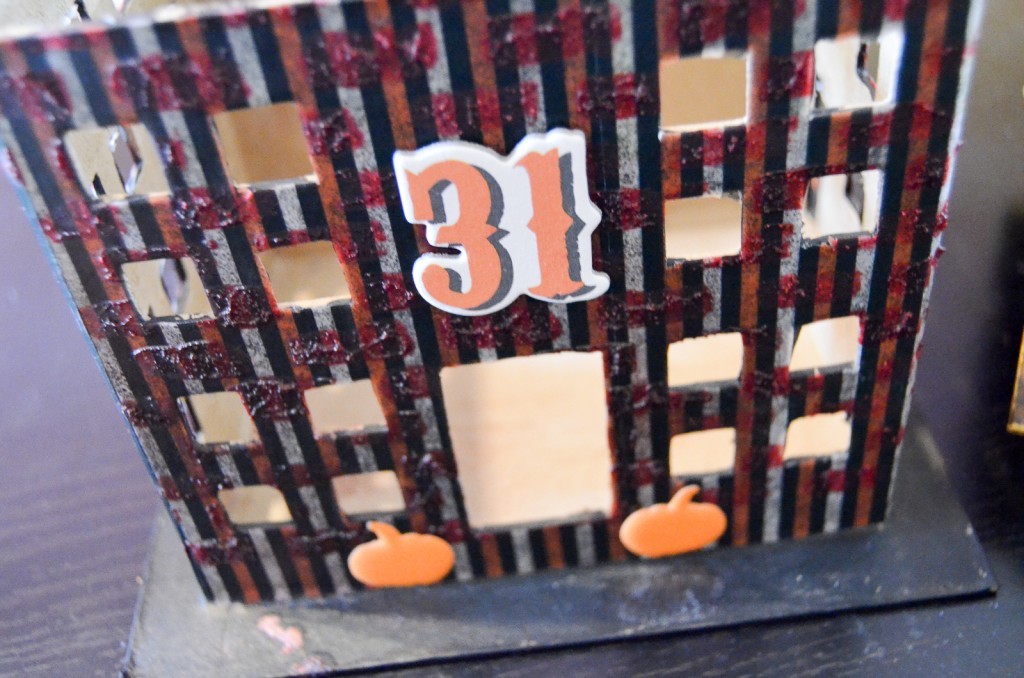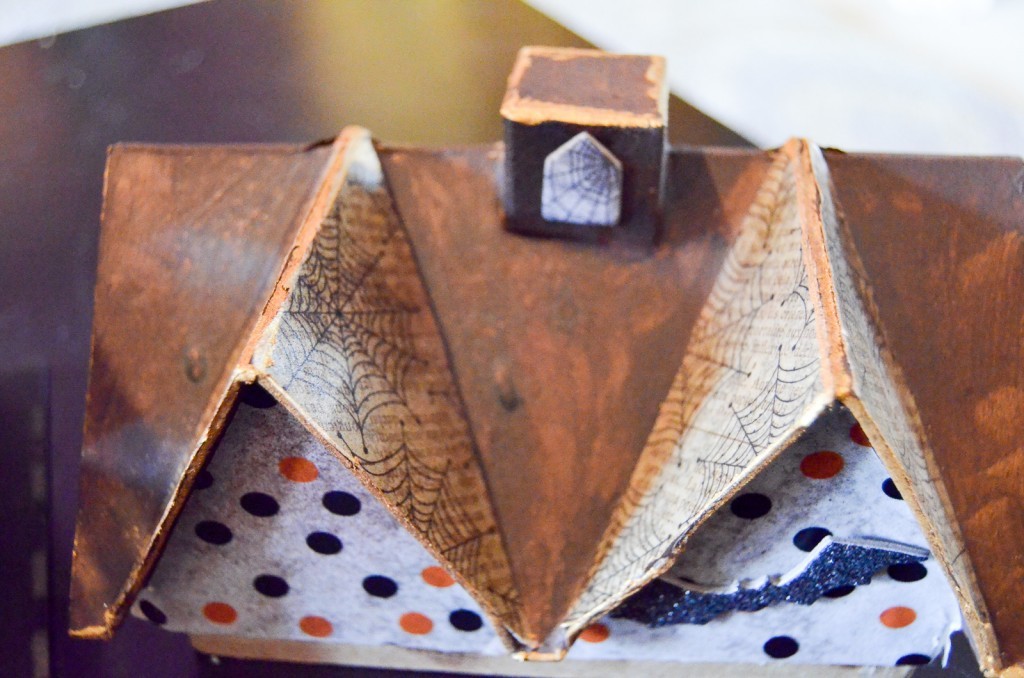 I love lights and the house was the perfect excuse to use some. I cut up some lace ribbon and "dirtied" it up with the black paint. I "hung" it in the house with decoupage.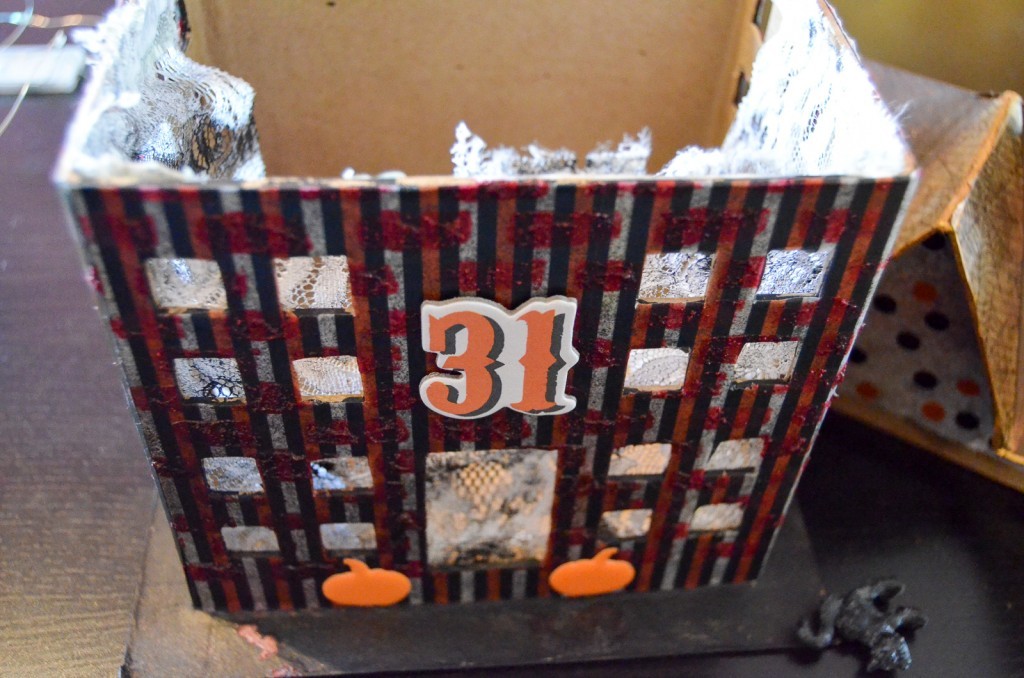 Purple lights finished the haunted house off!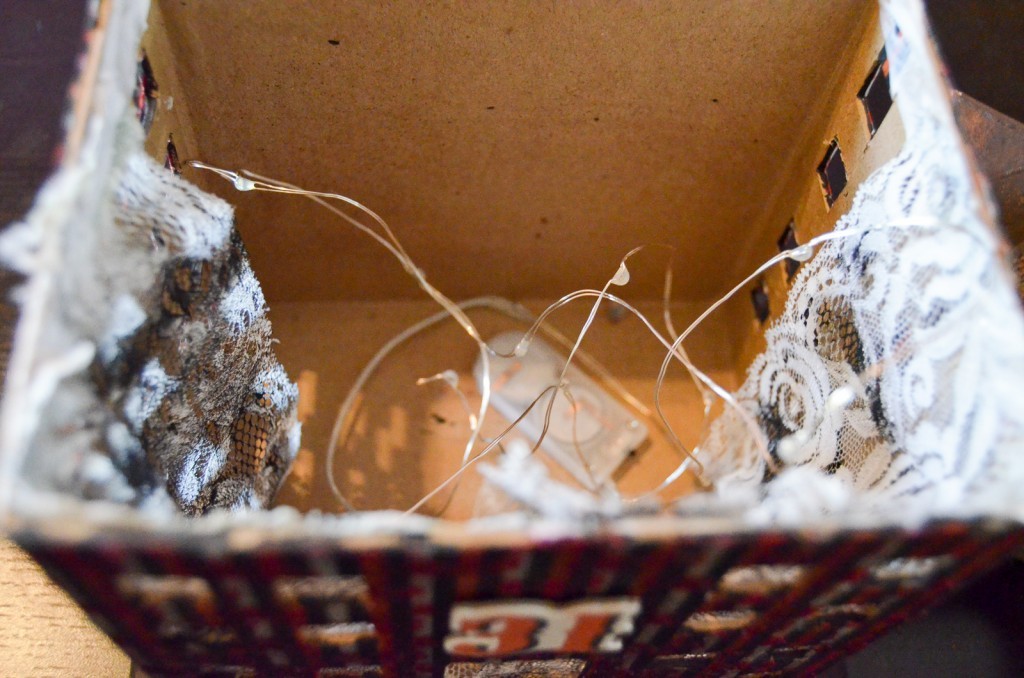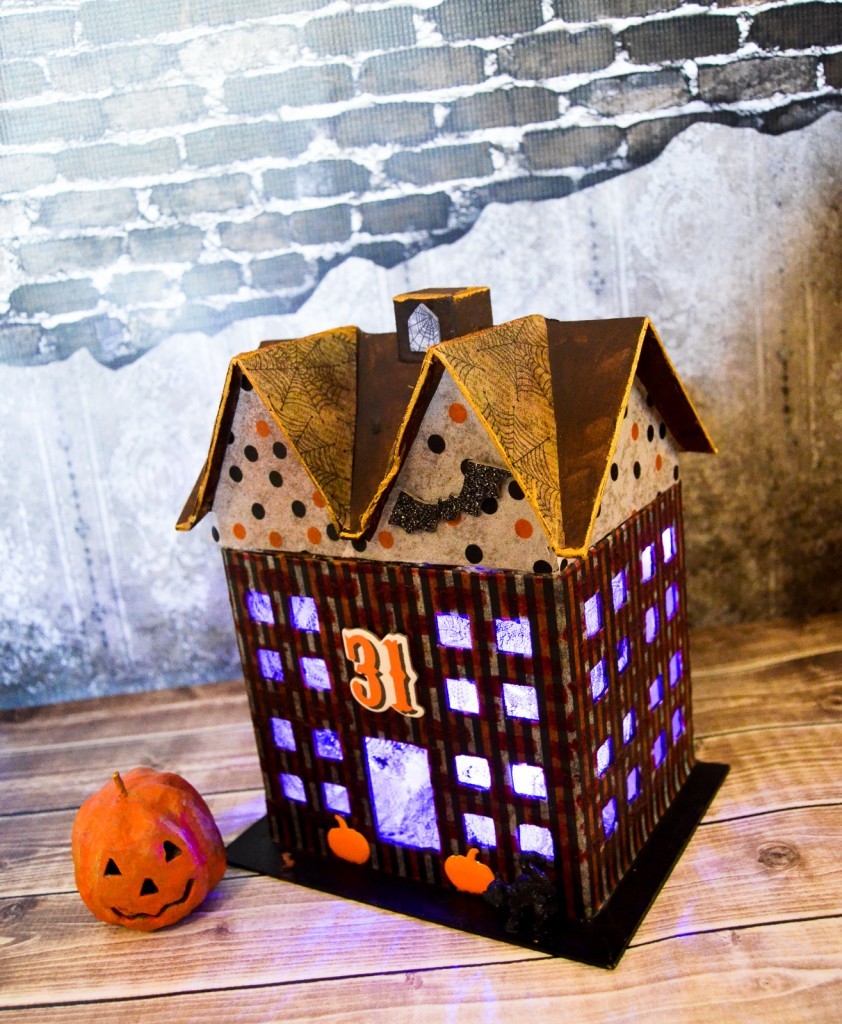 This was so much fun to make and the Halloween DIY Decor Tape gave it the look I wanted.