I went all out for Halloween this year. Wandering craft stores and raiding my stash gave me far more inspiration than I had time for, but I ended up with a lot of fun pieces that I'll use for years to come. My Halloween Tombstone Decorations didn't take long to make and are a perfect addition to a display that needs a little something more. This post first appeared on Hazel & Ruby's blog.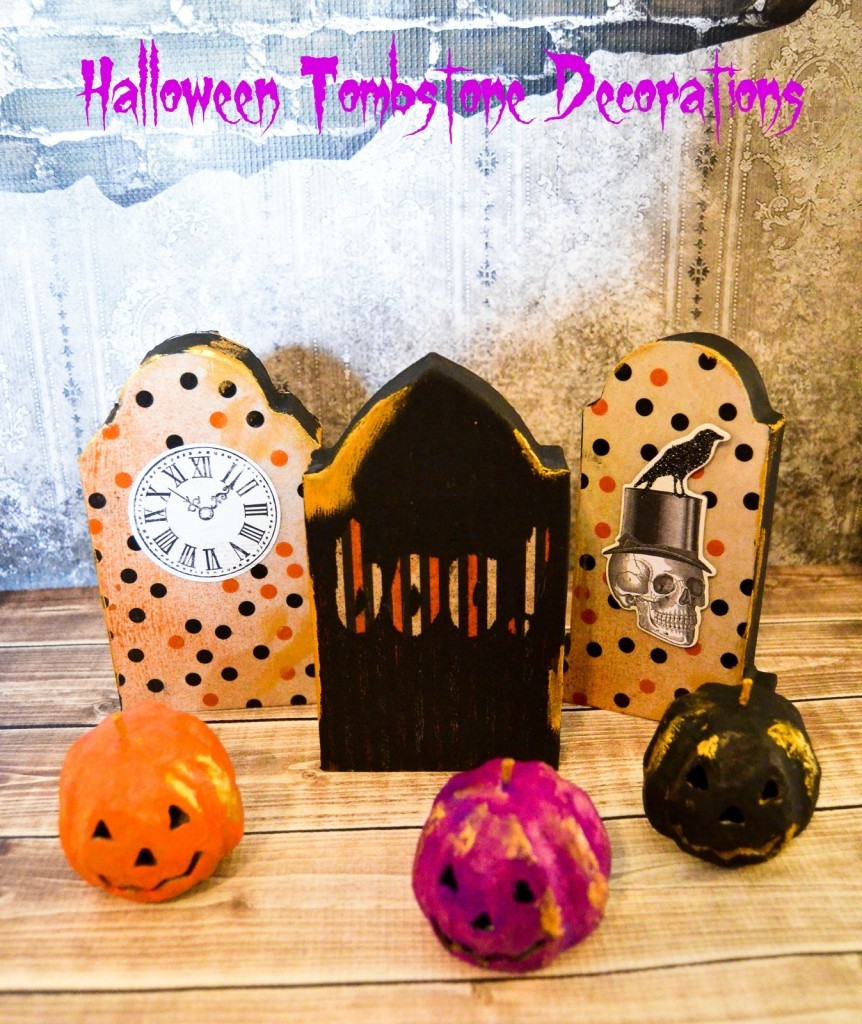 I used a pack of paper mache tombstones that I found at JoAnn's and DIY Decor Tape in Multicolor Stripes and Multicolor Dots.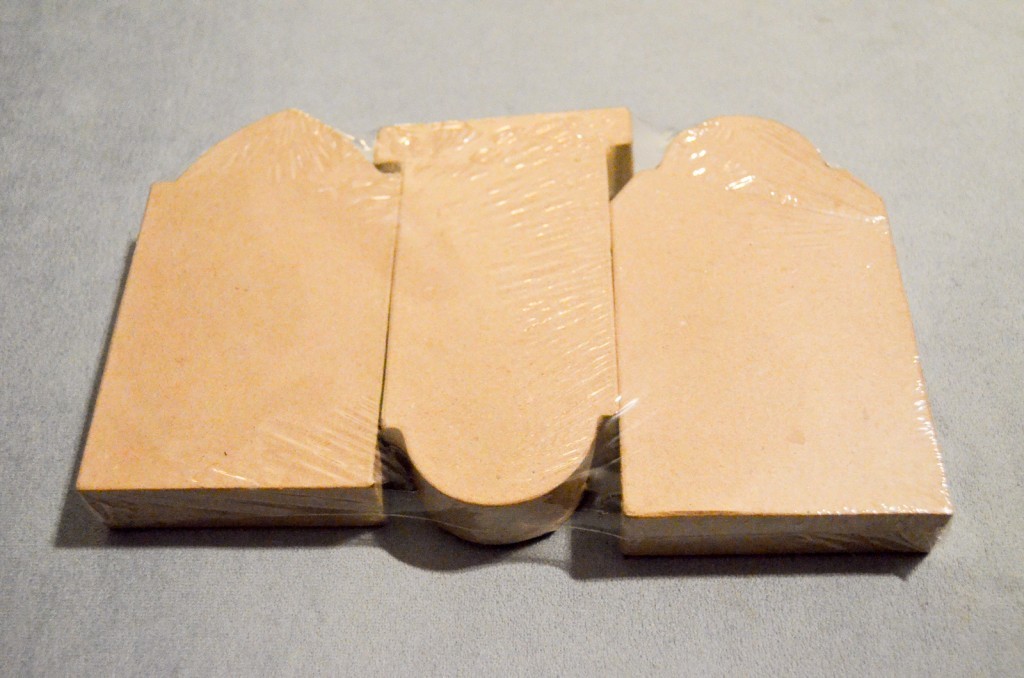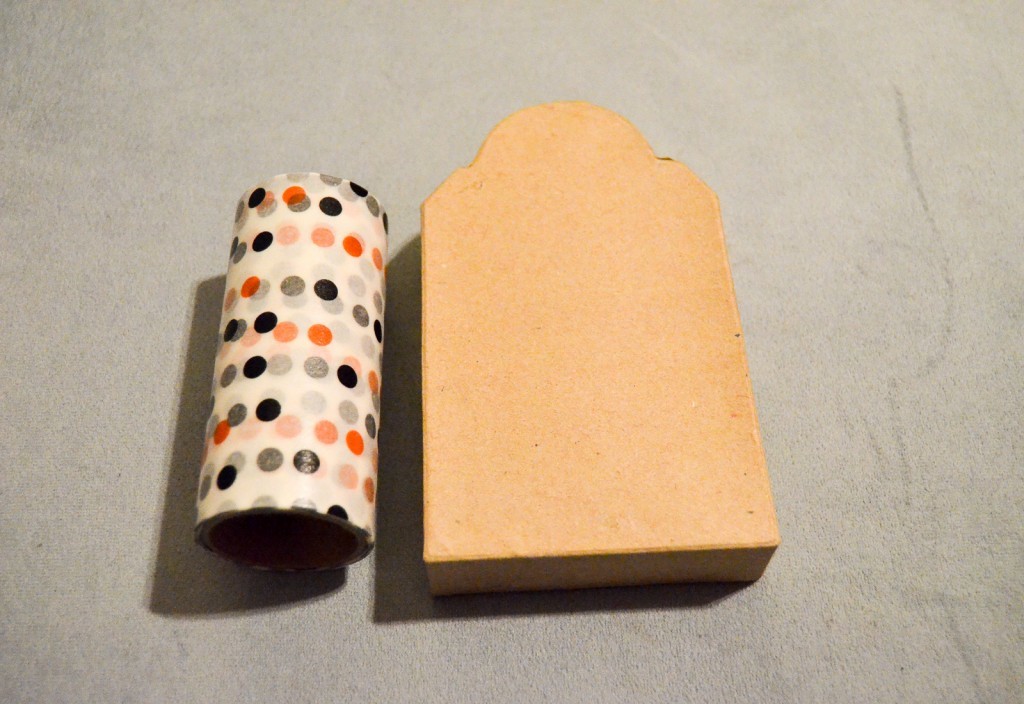 I covered the front of the tombstones with the DIY Decor Tape and then painted them with decoupage.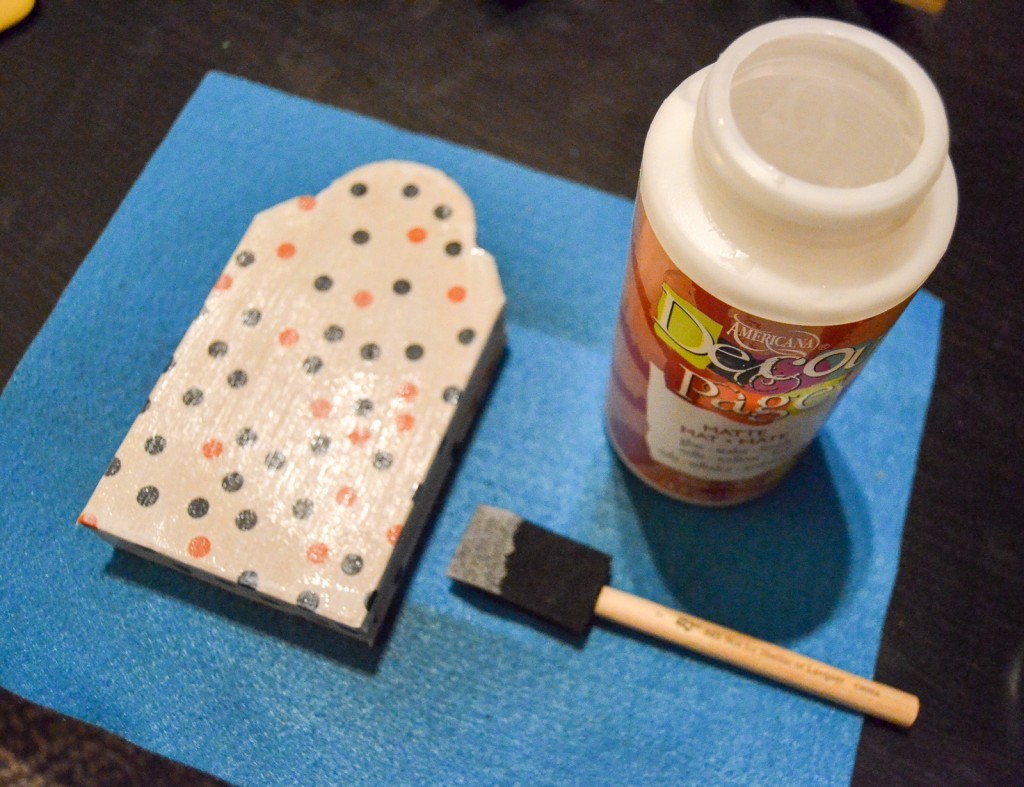 On one of the tombstones, I spelled out "Boo!" with the Brush Script Stencil-Mask.
I painted the sides of all the tombstones black, along with the front of the one I used the stencil-mask on.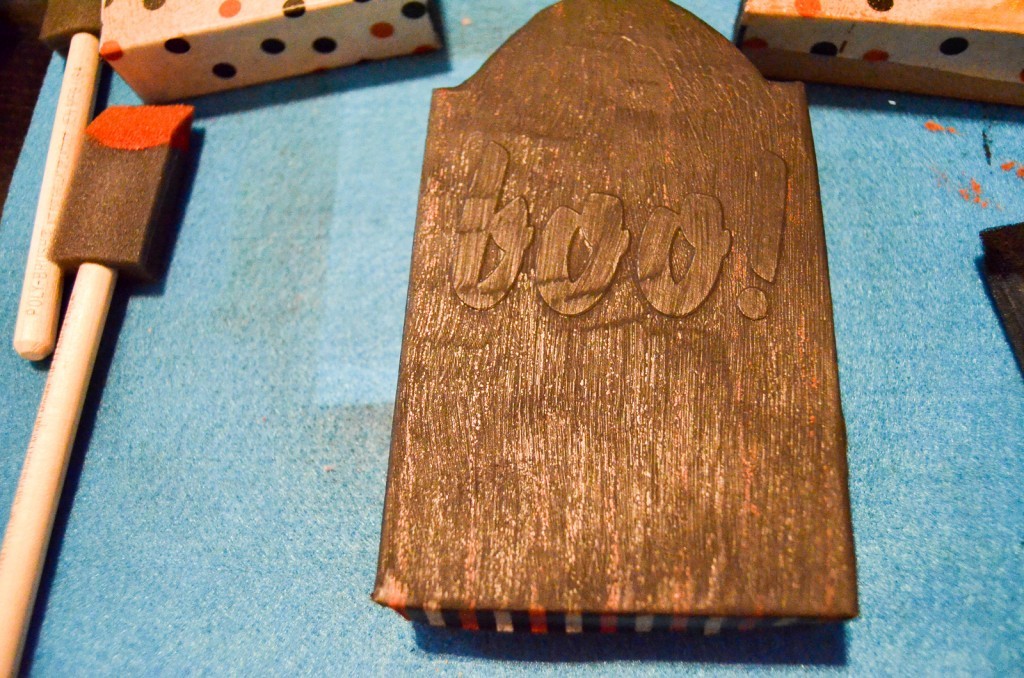 I added Halloween stickers to two of the tombstones. I sprayed them with a bit of glimmer mist and added some gold detail to the edges. When the black paint was dry, I removed the stencil-mask.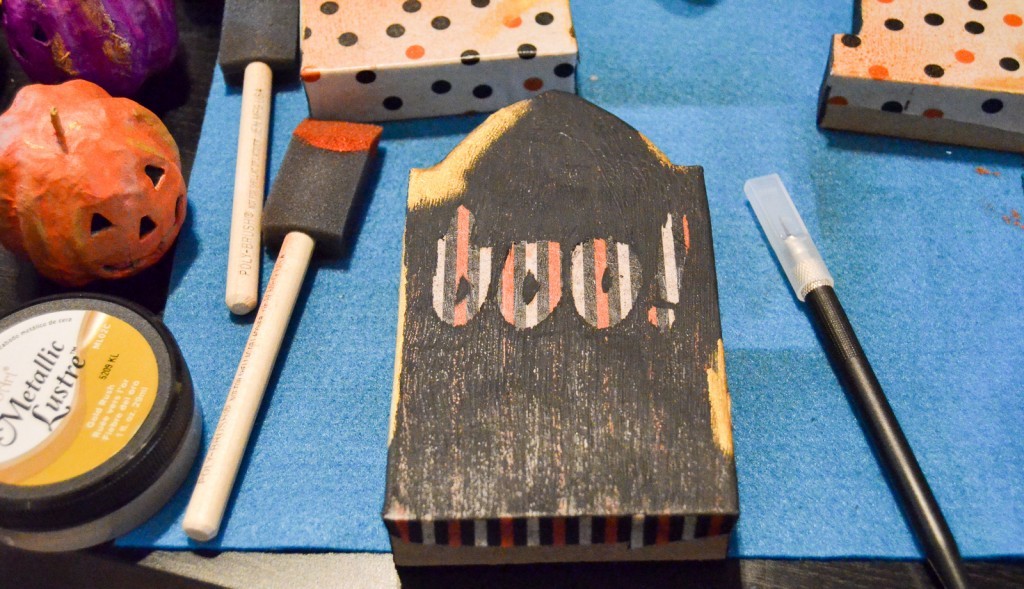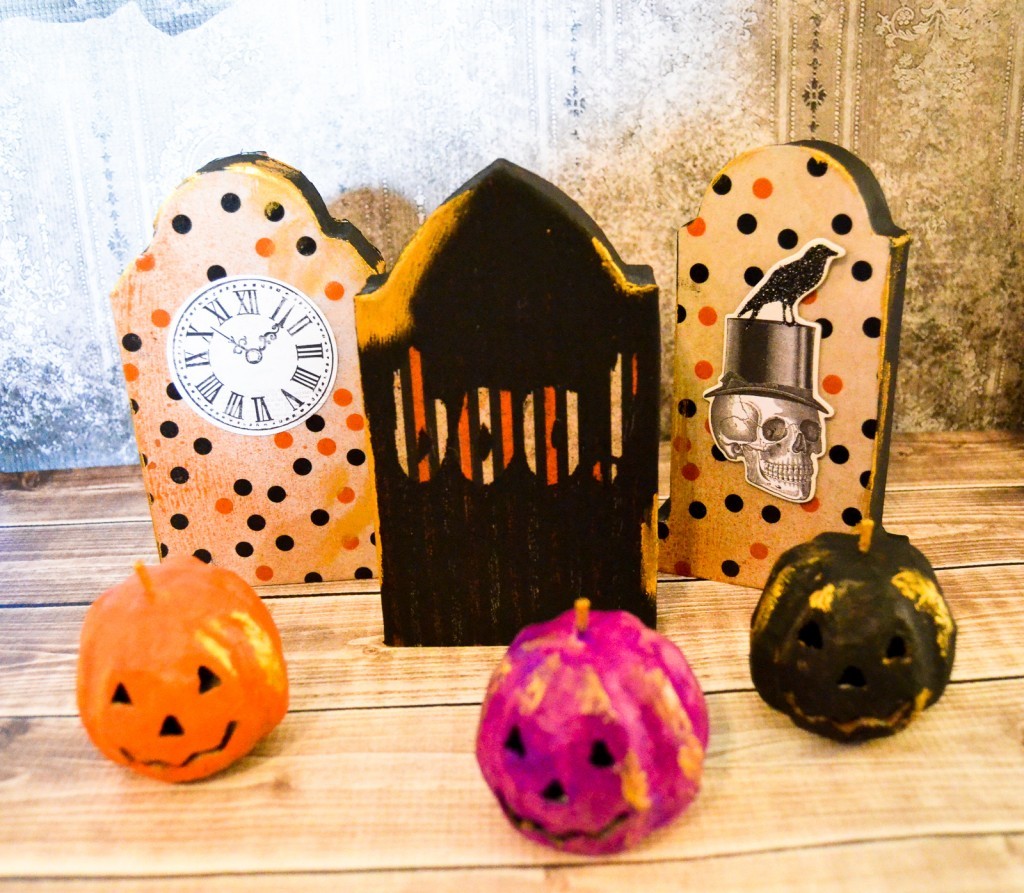 These didn't take long to make and add another fun element to my Halloween decor!