If you're looking for quick ideas for the holidays, Craft Lightning is where you need to be. We're sharing holiday projects that you can make in 15 minutes or less (minus drying time). I'm sharing my super Easy Holiday Hoop Art that will take you no time at all and add some festive fun to your decor.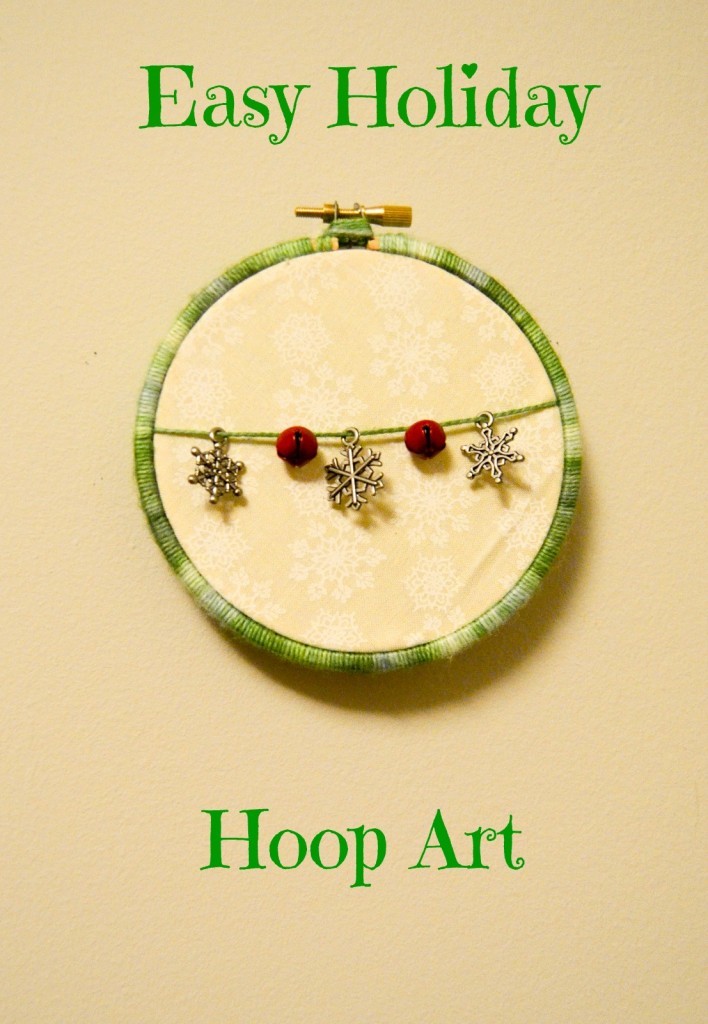 To make this, I used:
yarn
4″ hoop
scrap of fabric
snowflake charms
jingle bell charms
scissors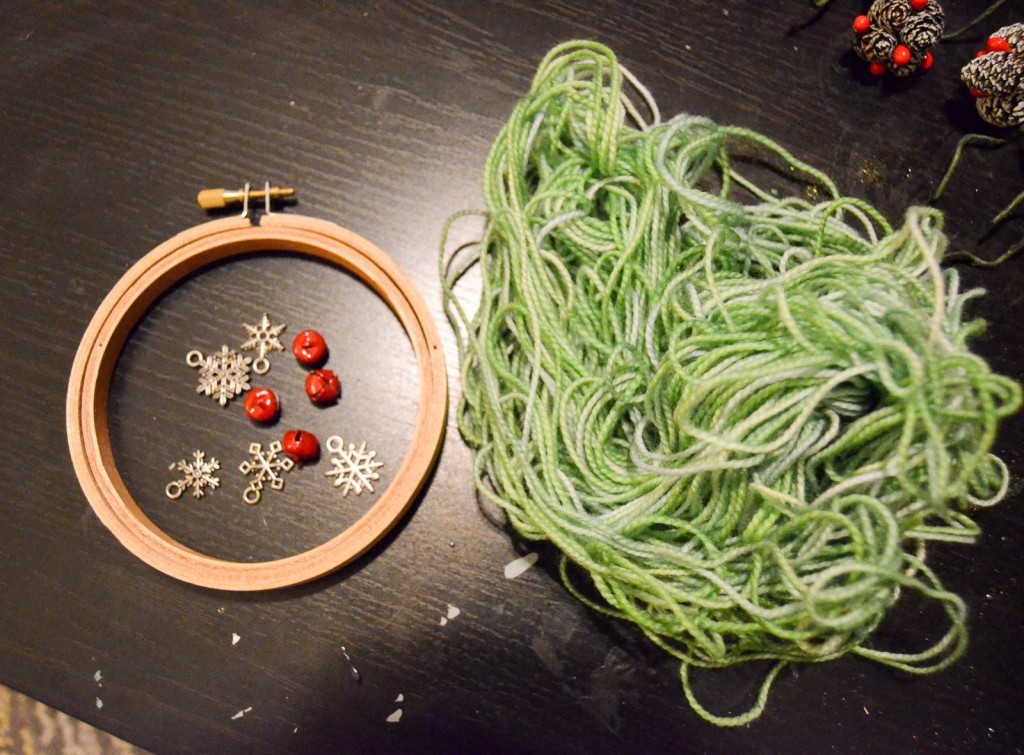 Begin by wrapping the yarn around the outer hoop. This will take the longest bit of your time, but once you get going, it goes quickly.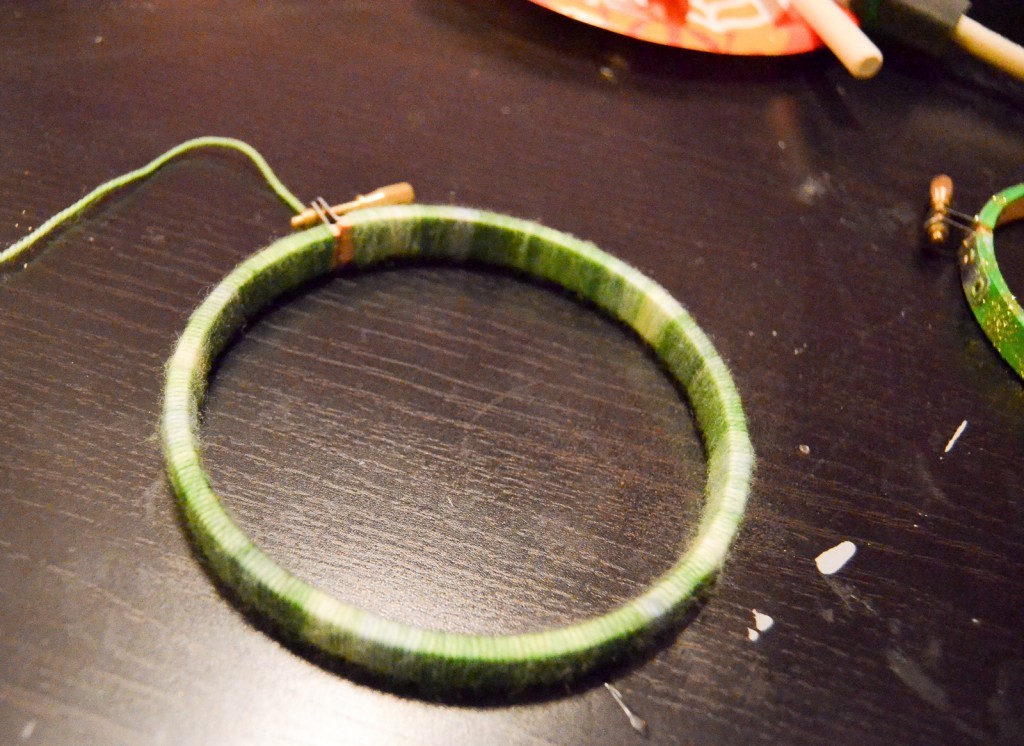 Place your fabric over the inner piece of the hoop.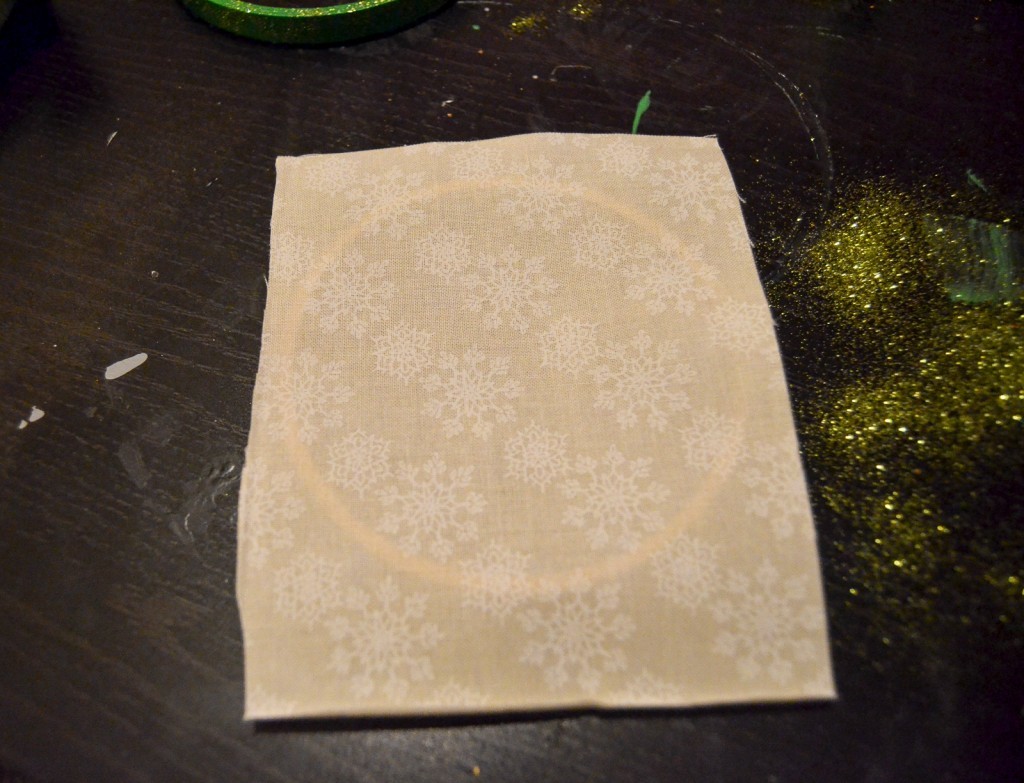 Sting your charms on a piece of the yarn and lay it across the fabric.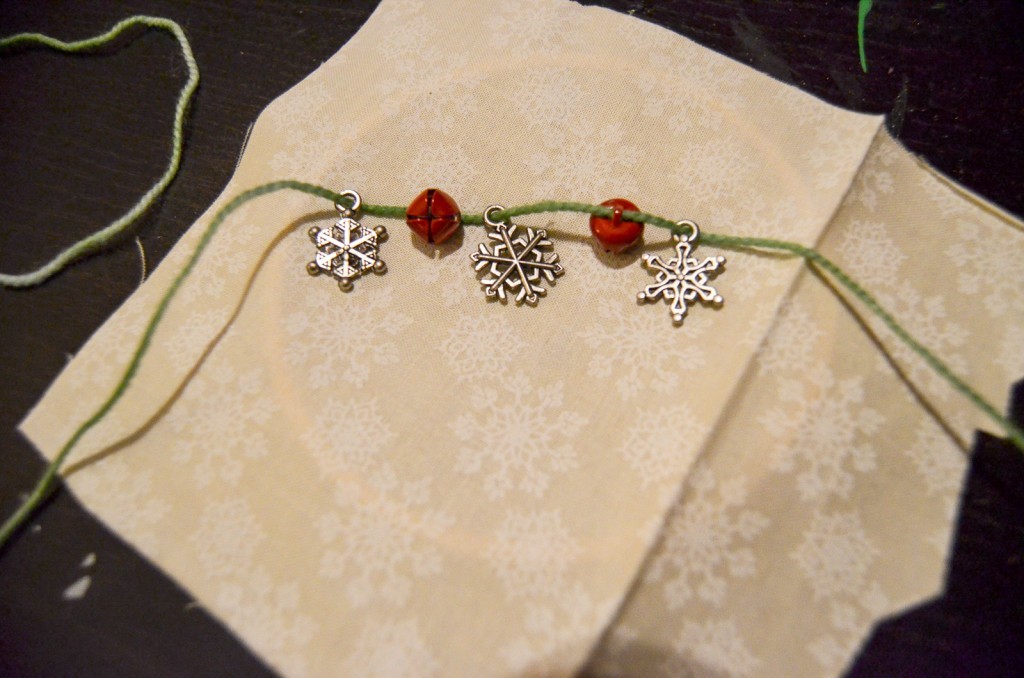 Attach the outer piece of the hoop and tighten.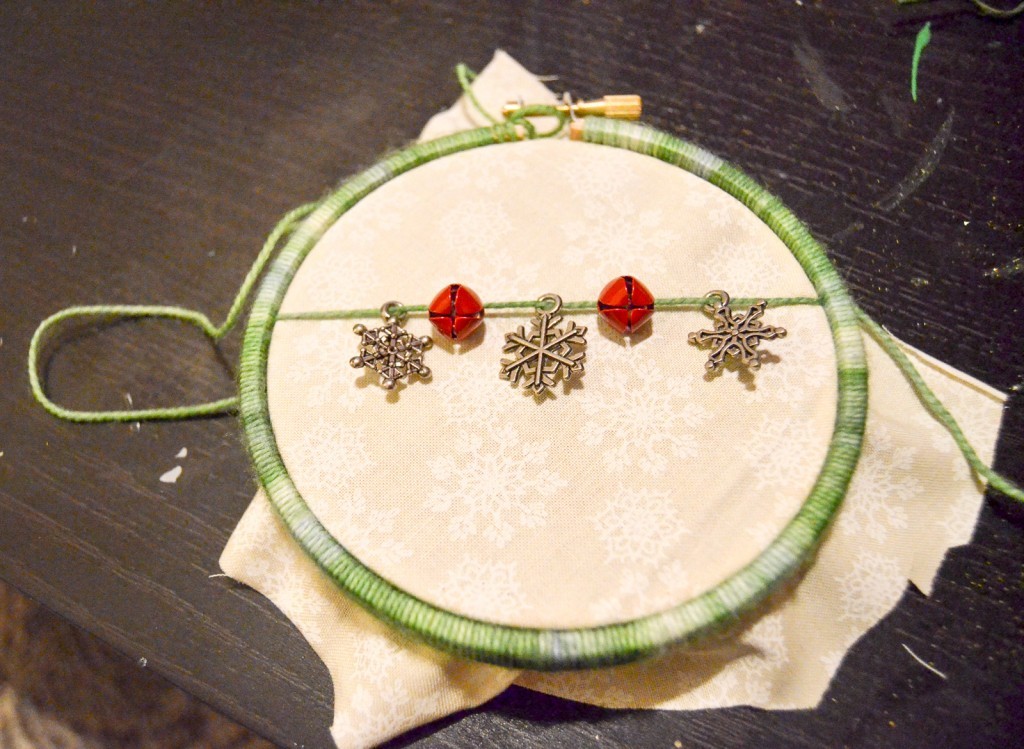 Trim any excess fabric and yarn from the back.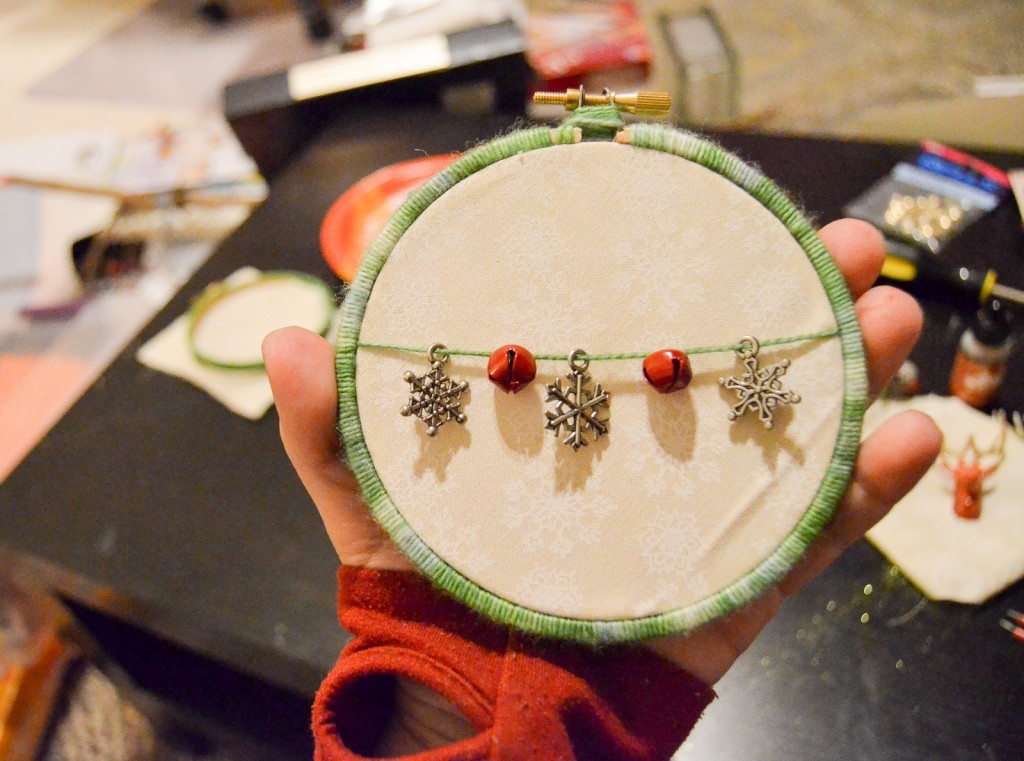 There you go! I'm imagining a wall with variations of this Easy Holiday Hoop Art. Happy Holidays!