I'm back with another fun way to decorate your mason jars. With summer around the corner, I'm all about red, white, and blue in my decorating. You know how much I love yarn wrapping, so it didn't take long for these Patriotic Yarn Wrapped Mason Jars to be born!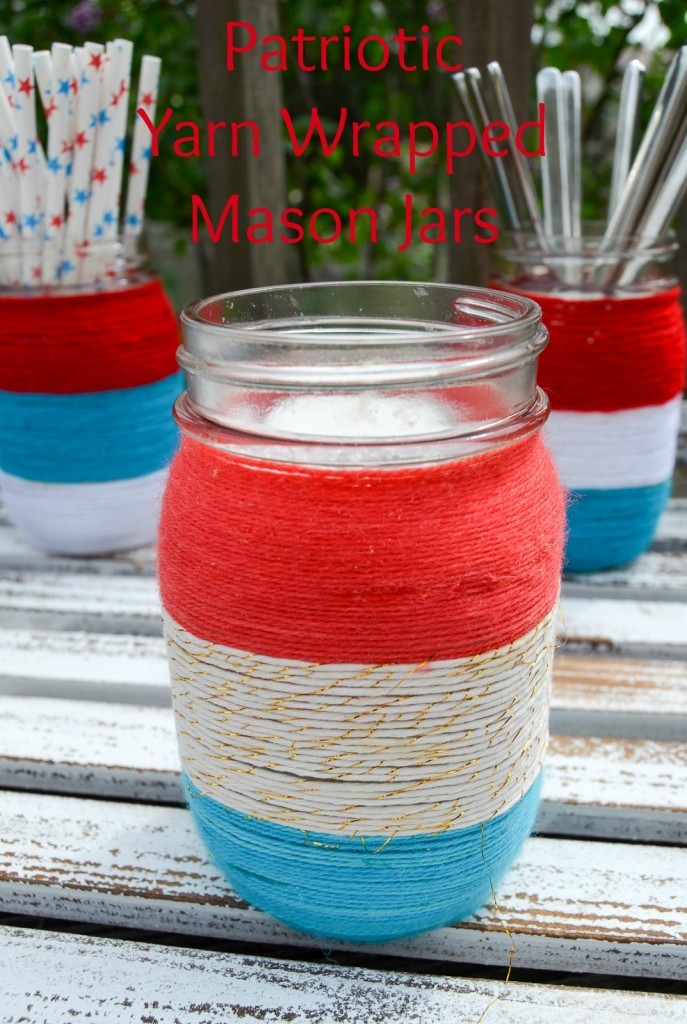 I really wanted a summer version of my yarn wrapped jars. They are so versatile! I grabbed my handy dandy Mod Podge, some yarn from my stash, and I was ready to go!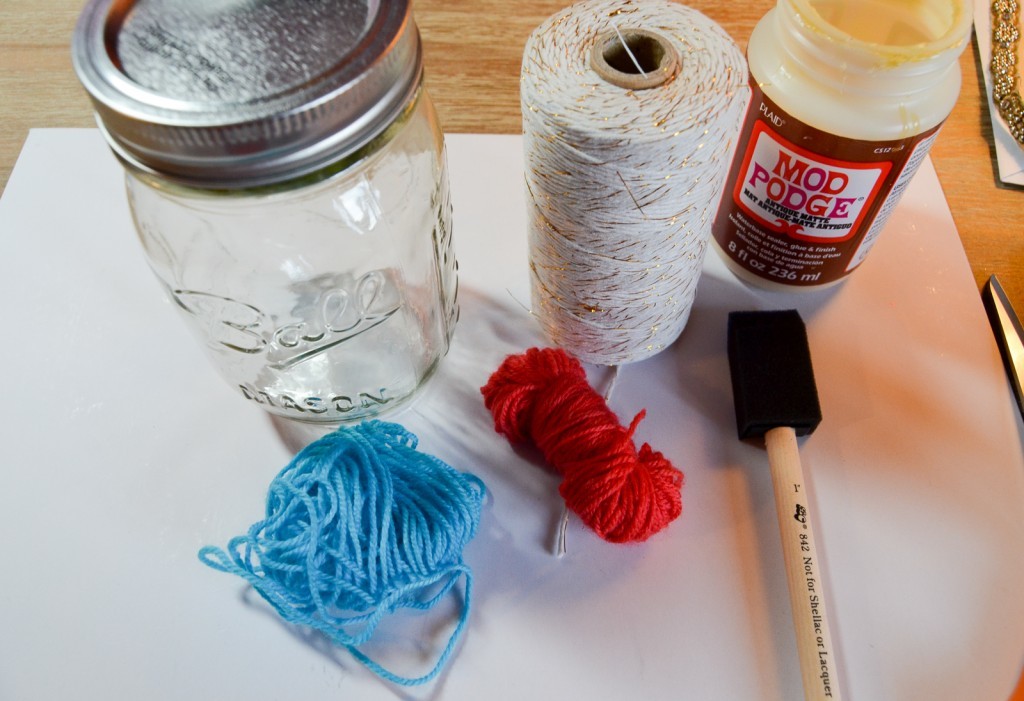 I started by painting some Mod Podge onto the jar.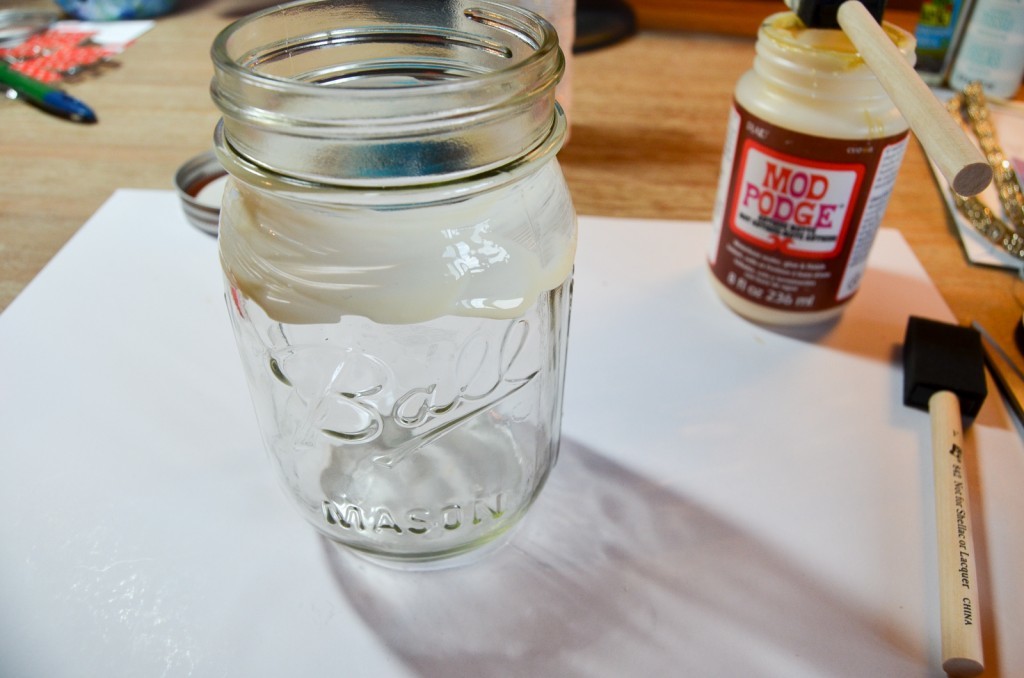 I then started wrapping the first color.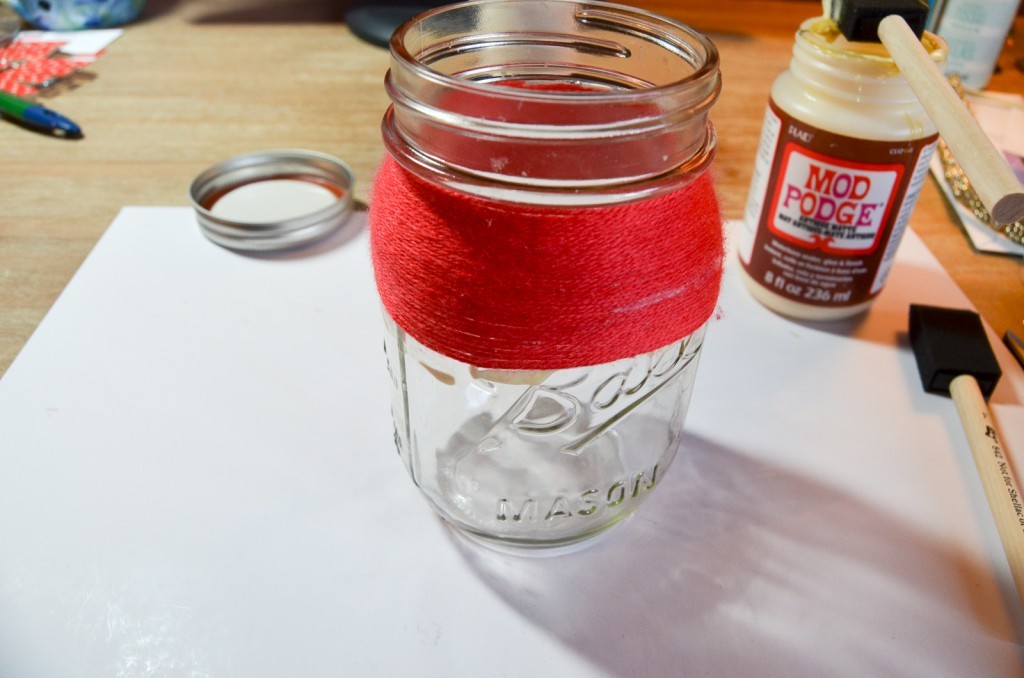 I skipped to the bottom color next because I had a limited amount of the blue yarn and wanted to make sure I didn't run out. Again, just a bit of Mod Podge and yarn wrapping. Wrapping the jars is really easy and goes quickly. I finished with some white and gold baker's twine. This one was fun to wrap. I basically just spun the jar around and guided the twine with my finger.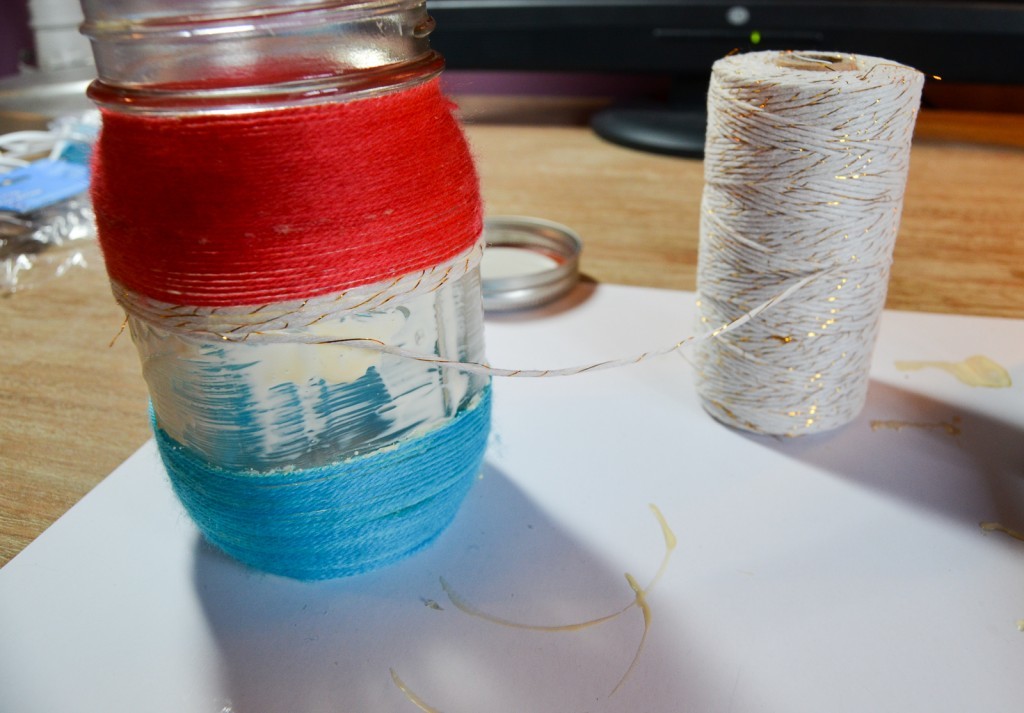 While that jar was drying, I realized that I couldn't stop with just one. I wanted to make the first one into a candle holder, but with it being outside eating weather, I decided I wanted containers for cutlery, too. I dug through my stash until I found some more red, white, and blue yarn (I had finished off the bits of the first skeins on the first jar) and started the process again.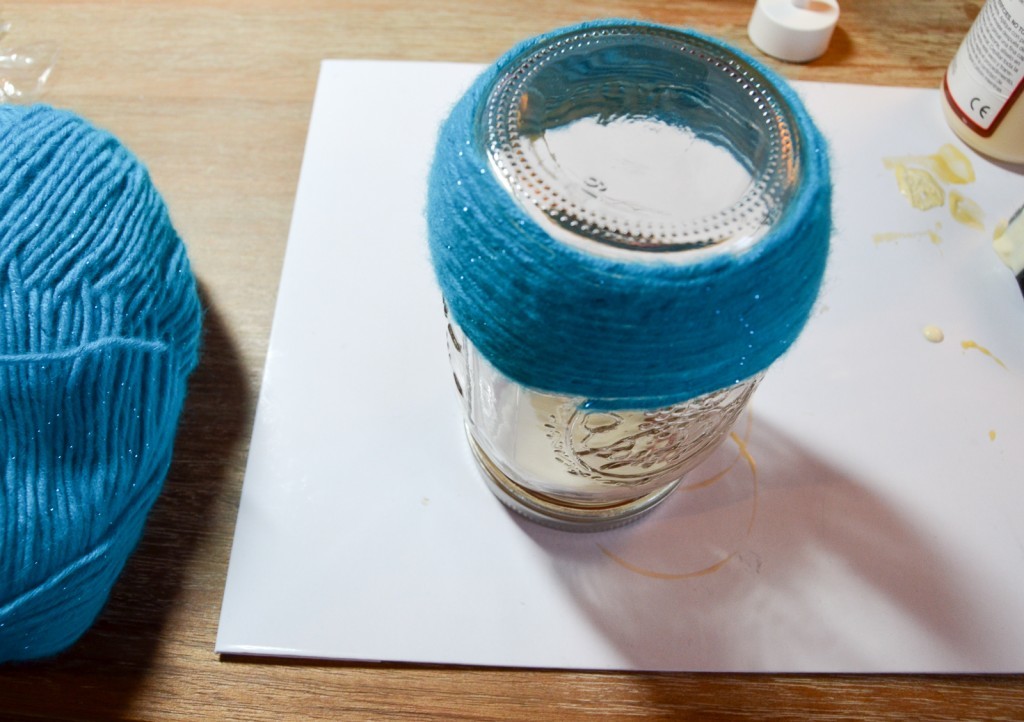 Three more jars later, and I had a set of Patriotic Yarn Wrapped Mason Jars! I put some scatter in the first jar and placed a tea light on top.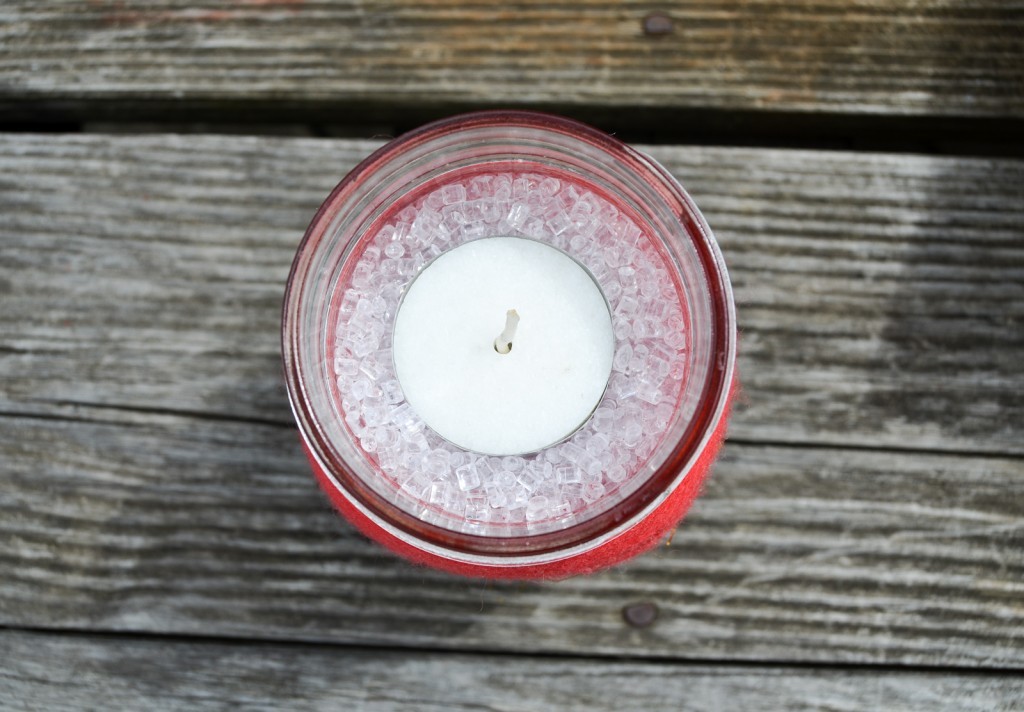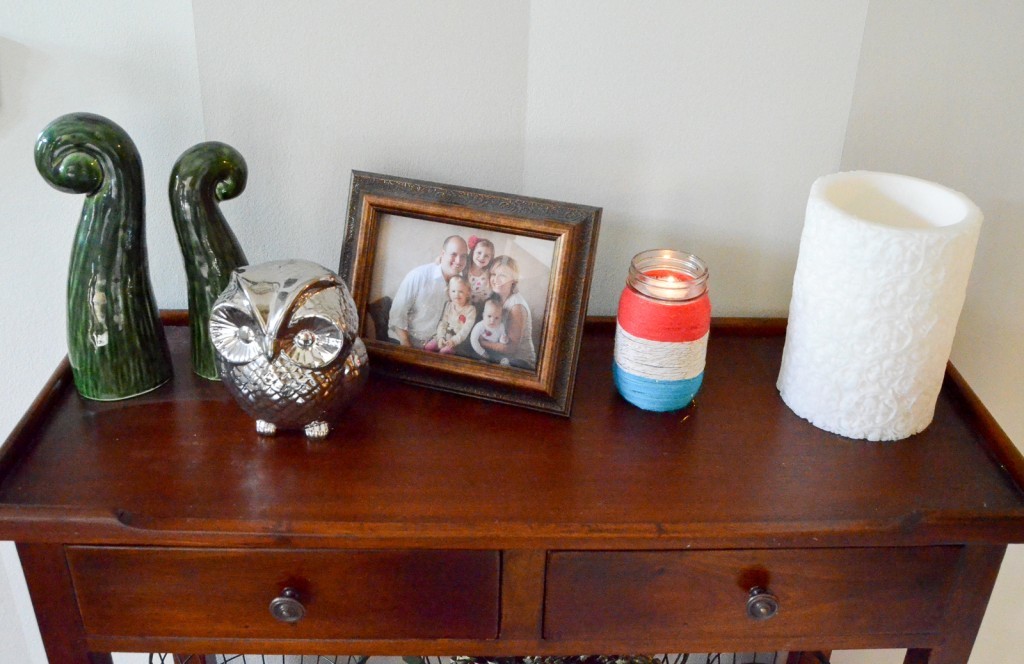 For the others, I put in cutlery and straws for an outdoor picnic.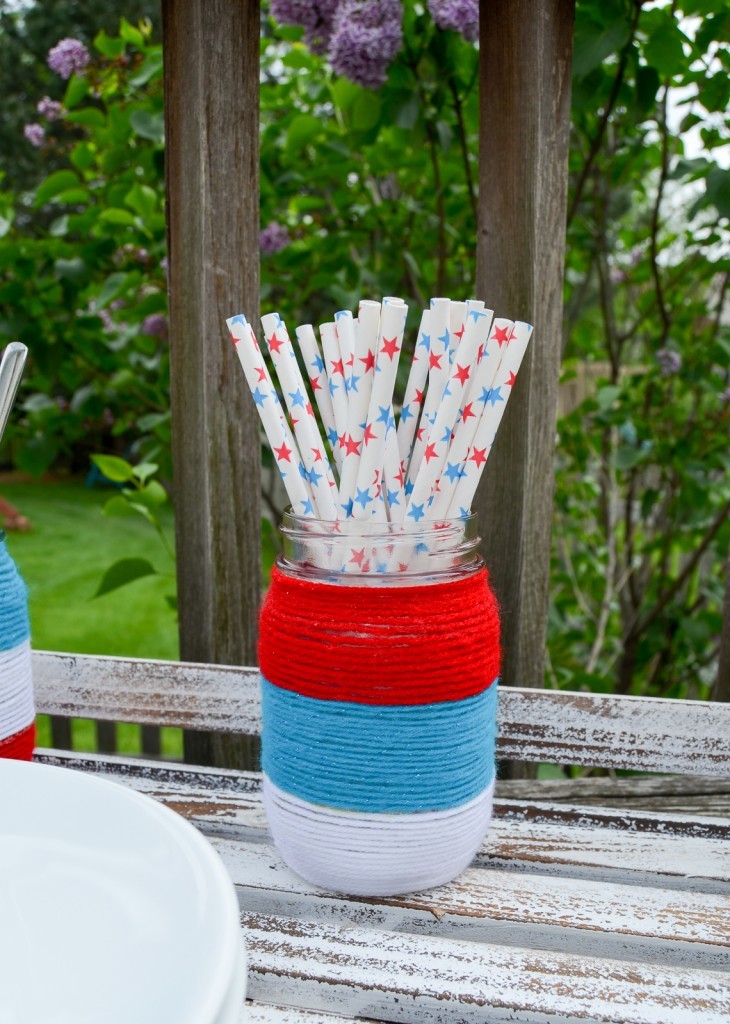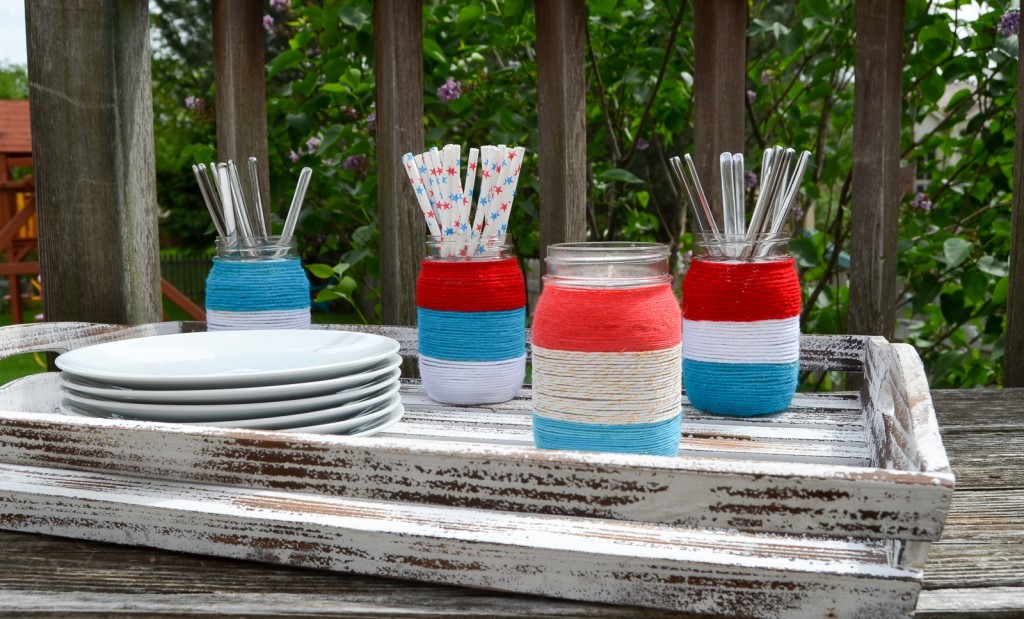 These were so much fun to make. I love the red, white, and blue. My Patriotic Yarn Wrapped Mason Jars are going to be my go-to containers this summer.