When I was a kid, I asked for books as gifts for everything–Christmas being no exception. It came as no surprise to anyone that I got a degree in English Literature. I love picking out books for friends and family, but I always want to add a little extra to my gift. This year, I'm adding a Shaker Ornament Gift Tag to my book gifts. They're a fun embellishment to the gift wrapping and a great keepsake to pull out every holiday season.
This post contains sponsored content.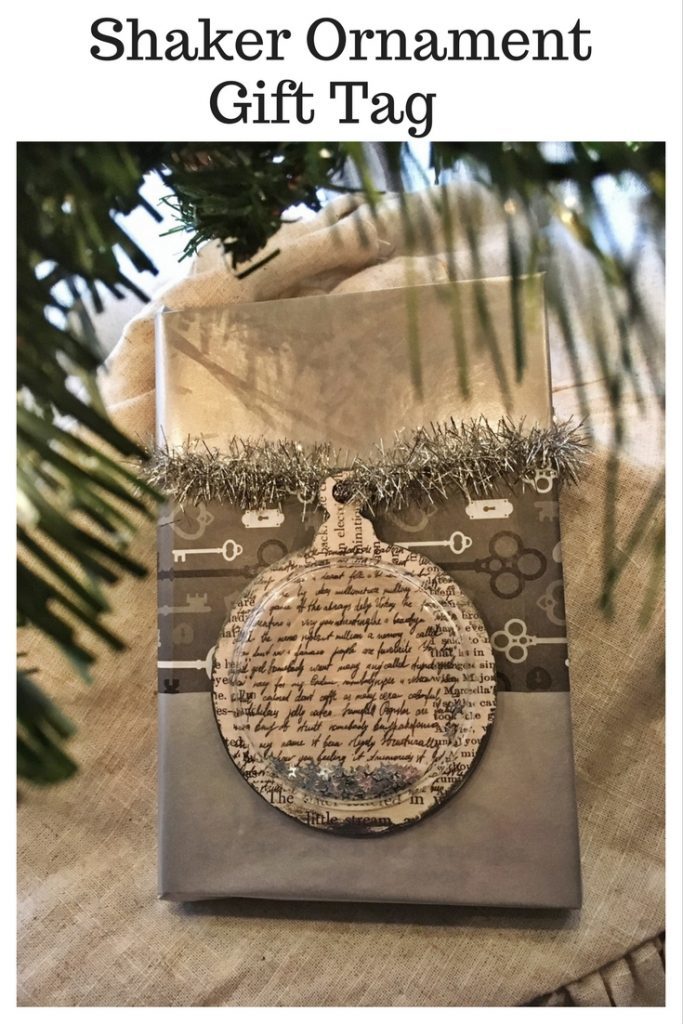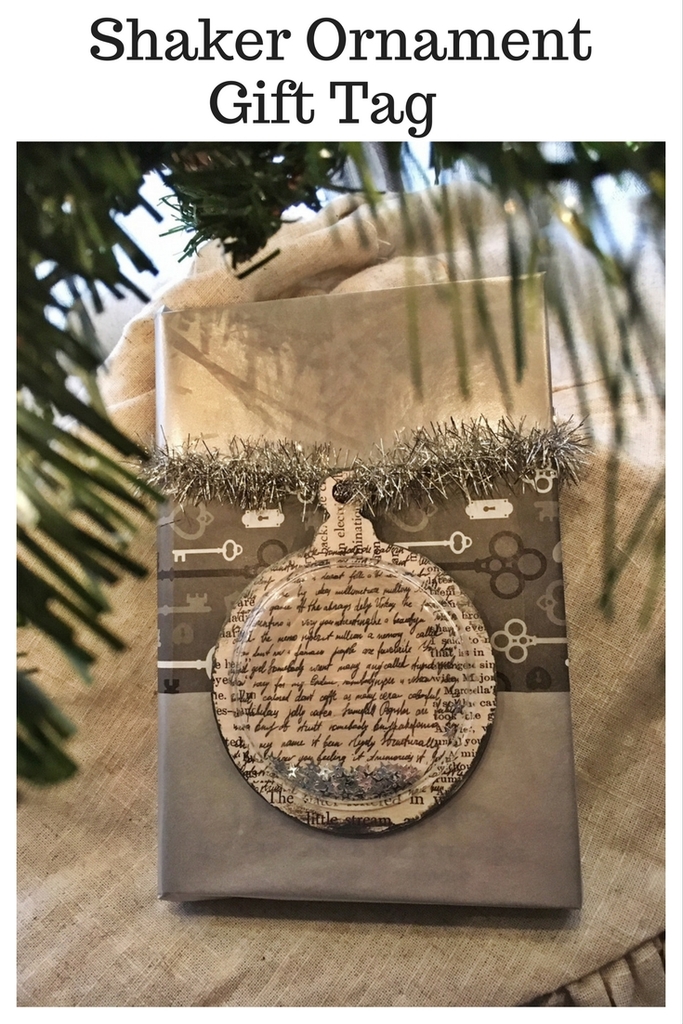 Supplies:
Snow Globe Ornament Kit (they don't make the one I used anymore so anything flattish, like this, can get a similar result)
brush
strand of small tinsel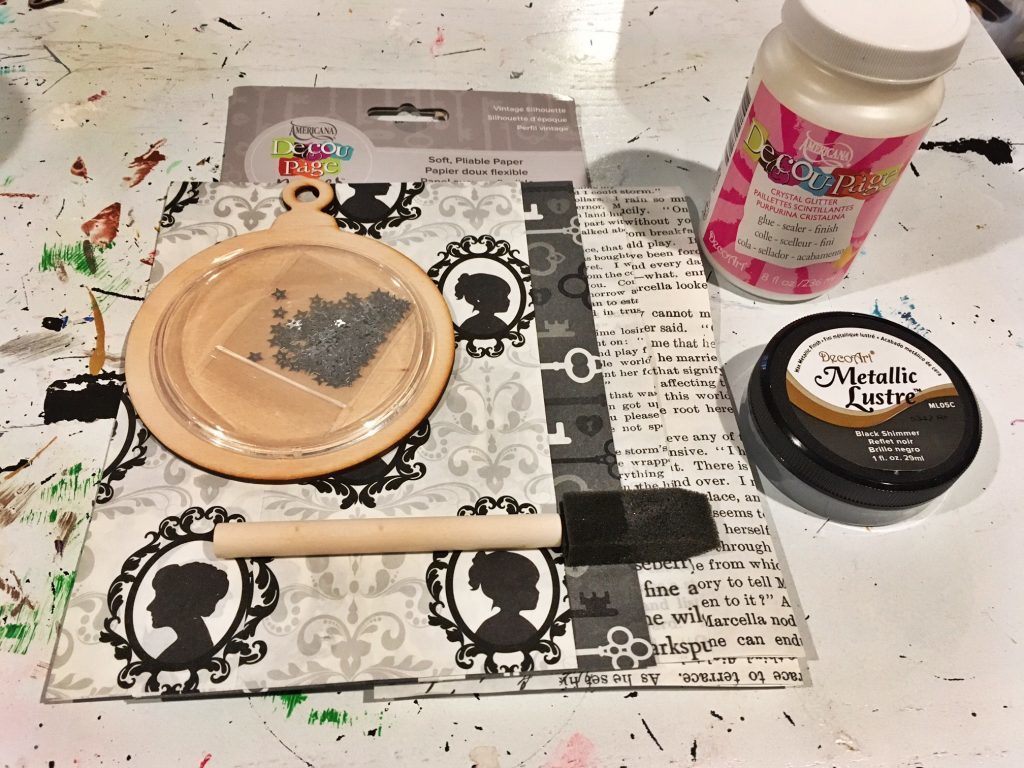 Paint the ornament in the decoupage. Place a piece of the word-filled paper on top and cover in another coat of decoupage. I love the glitter because it will add that little bit of sparkle.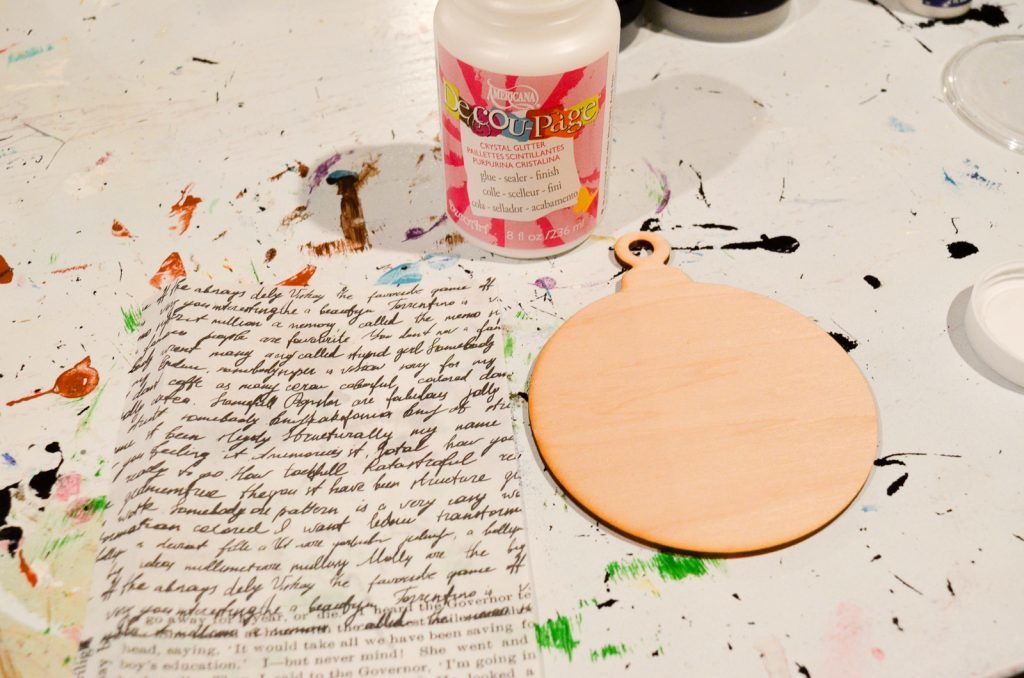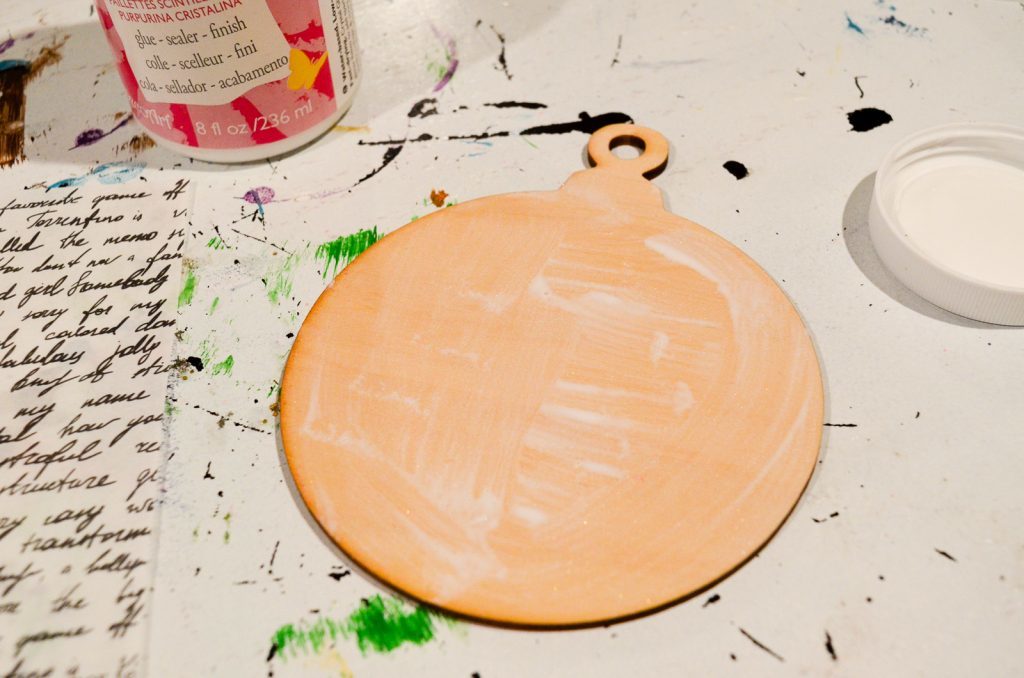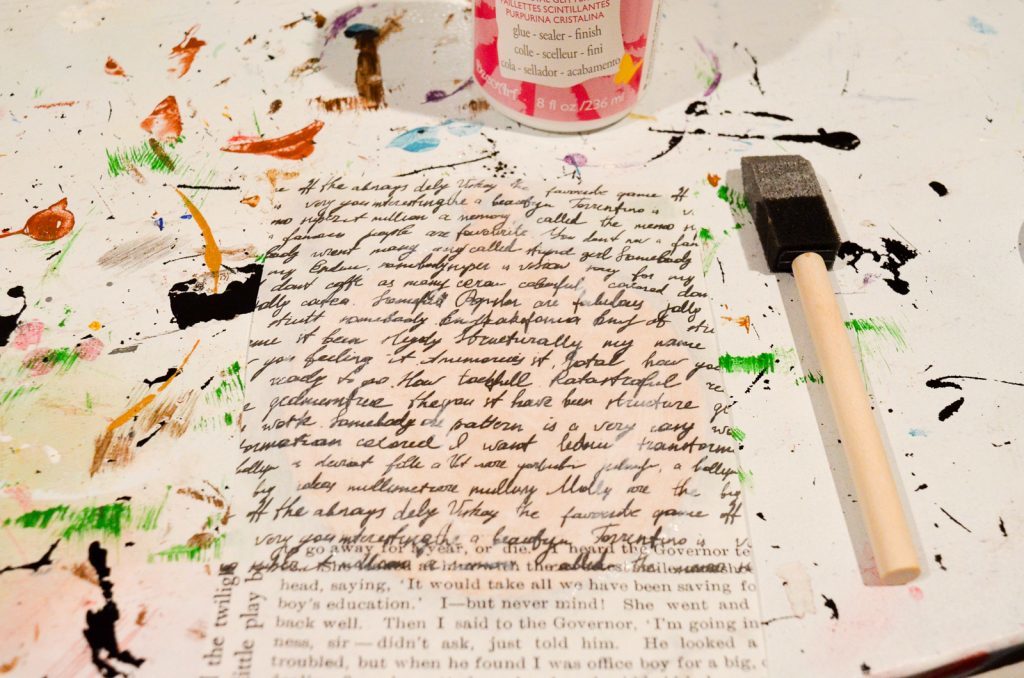 When the decoupage is dry, trim the paper.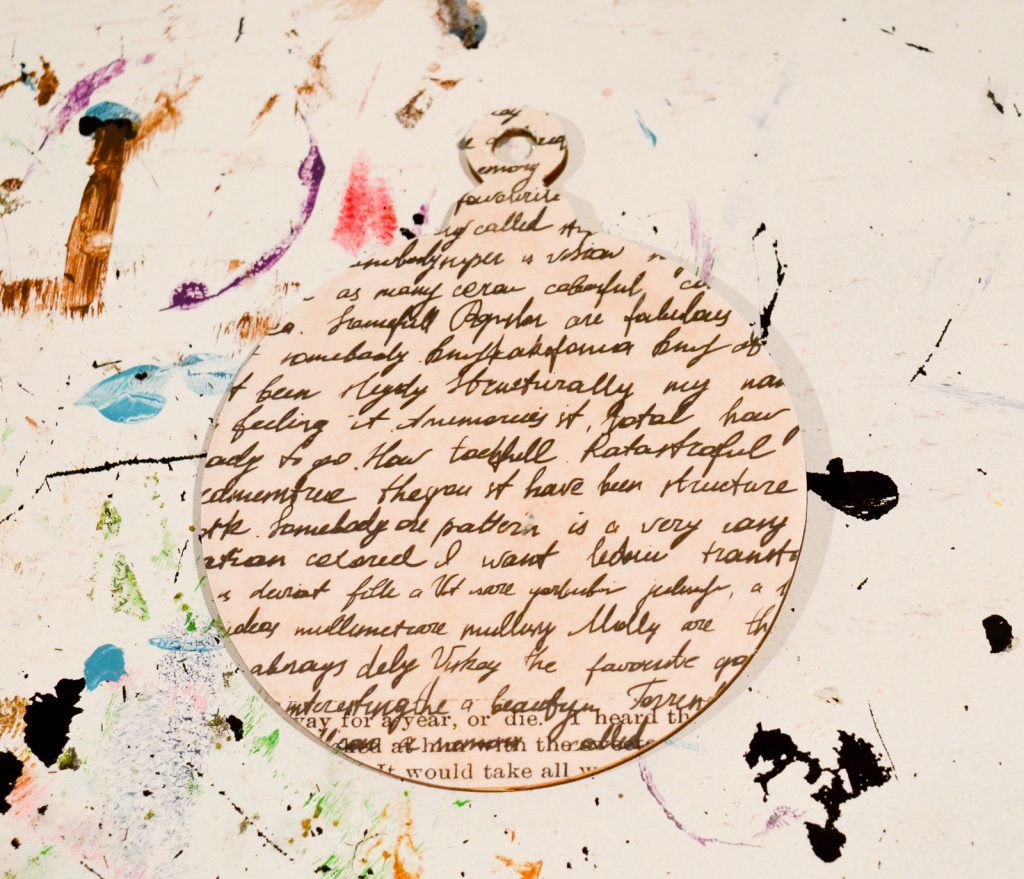 With your finger, paint the metallic lustre around the edge of the ornament. I streaked some onto the front, as well.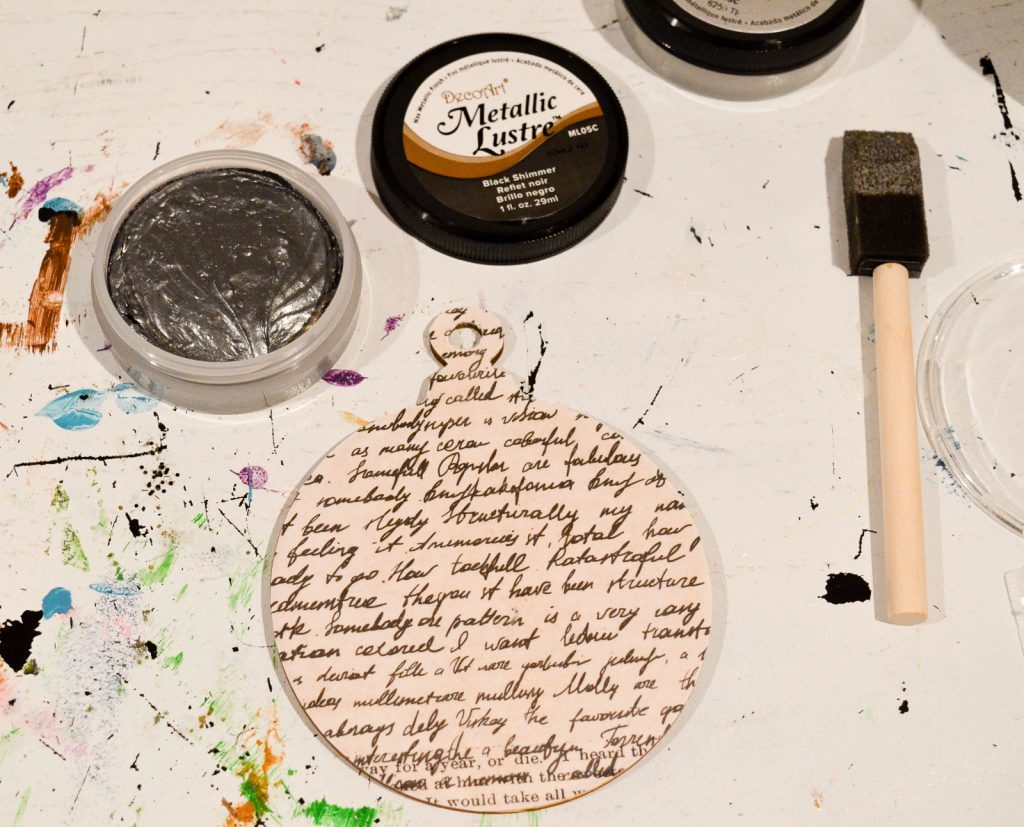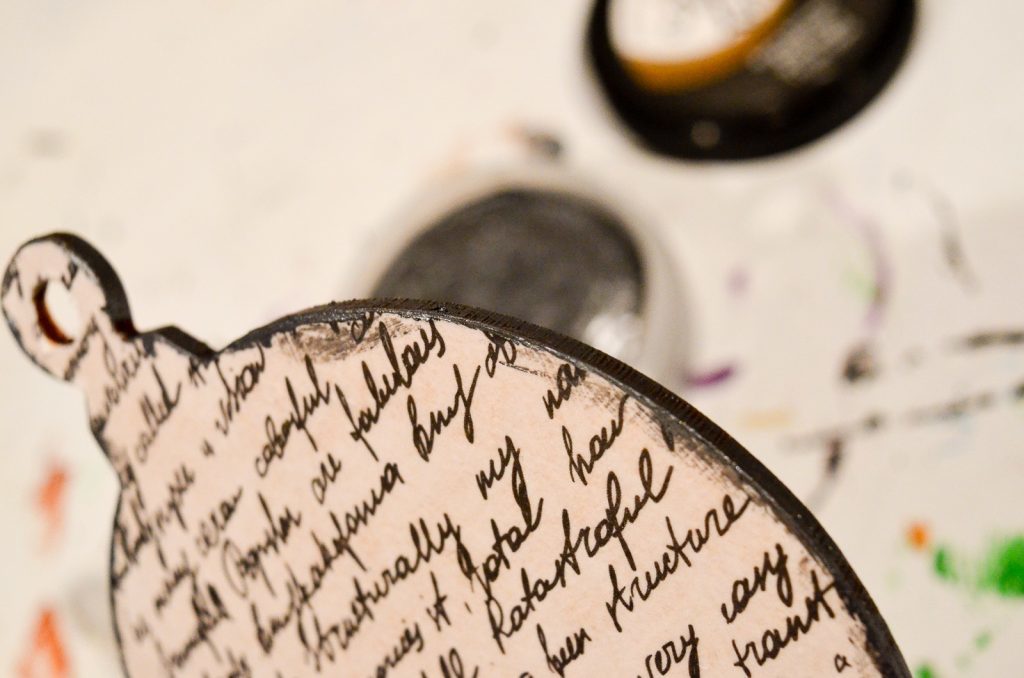 Place the sequins onto the center of the ornament. Paint some decoupage around the edge of the plastic cover and place onto the ornament. Let it dry.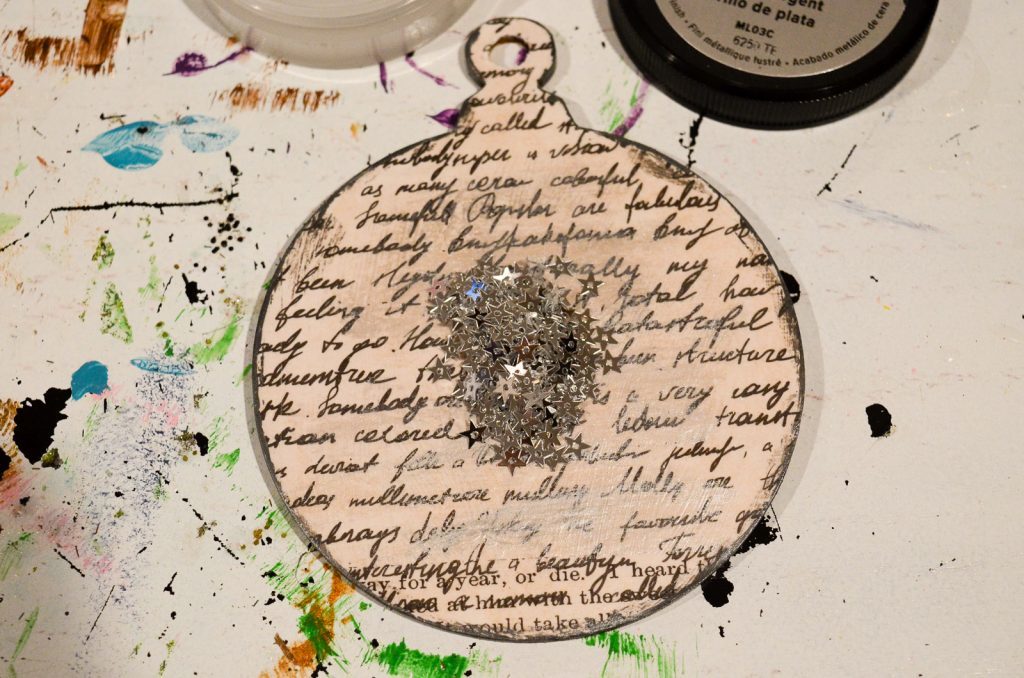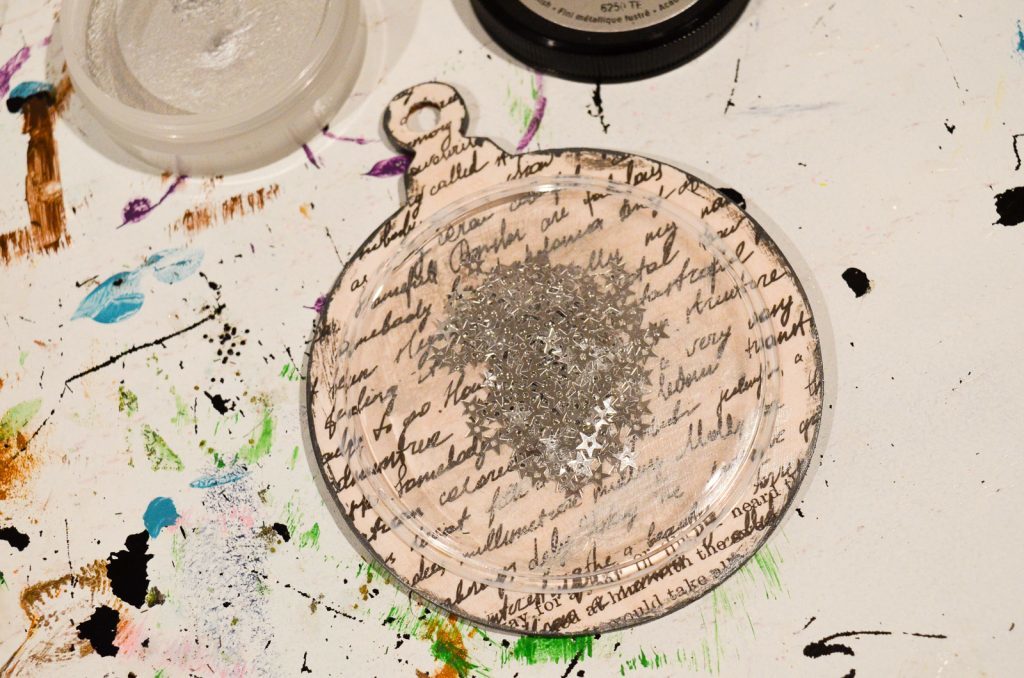 While the ornament is drying, start wrapping your book! I used a plain grey paper for my base and layered it with a strip of the key paper from our original pack.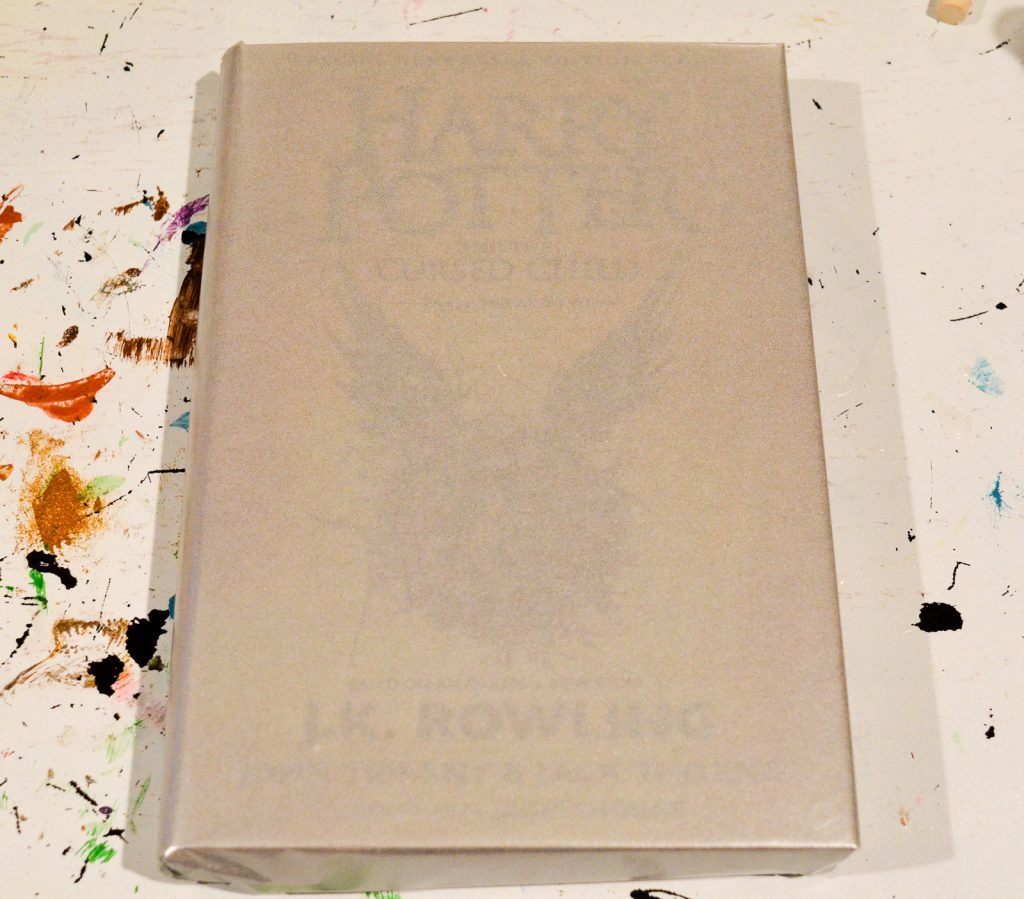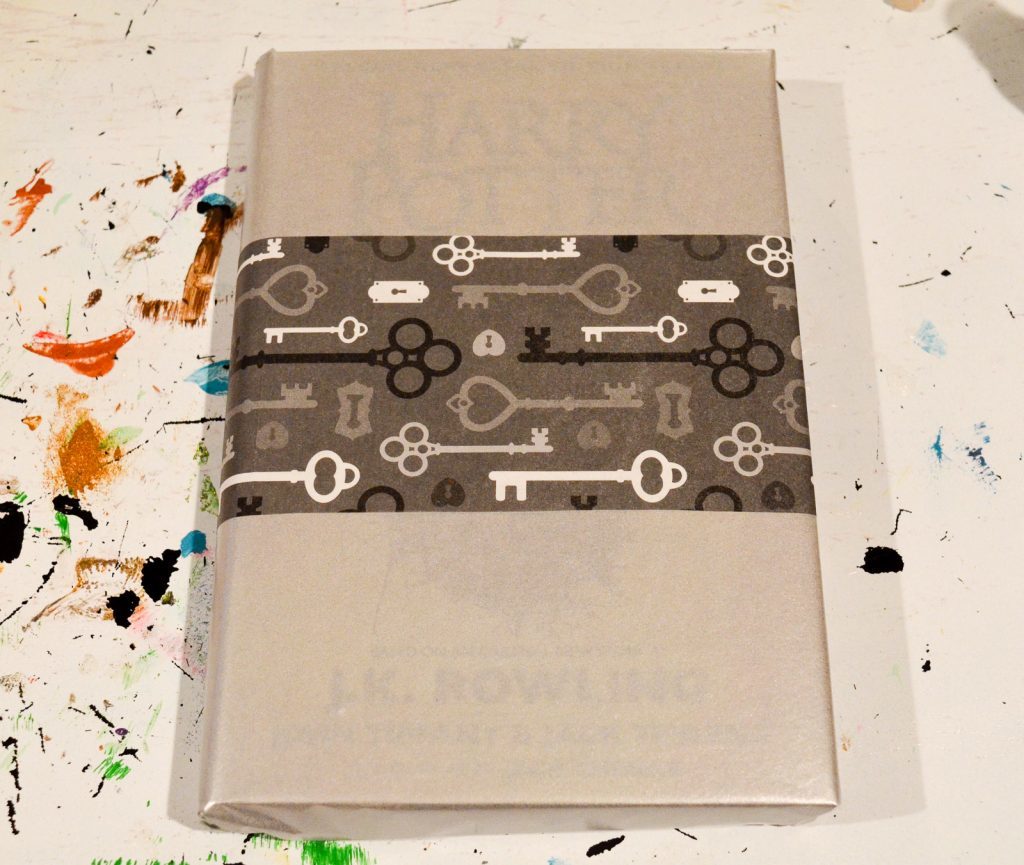 When the ornament is completely dry, attach it to the book gift with the piece of tinsel.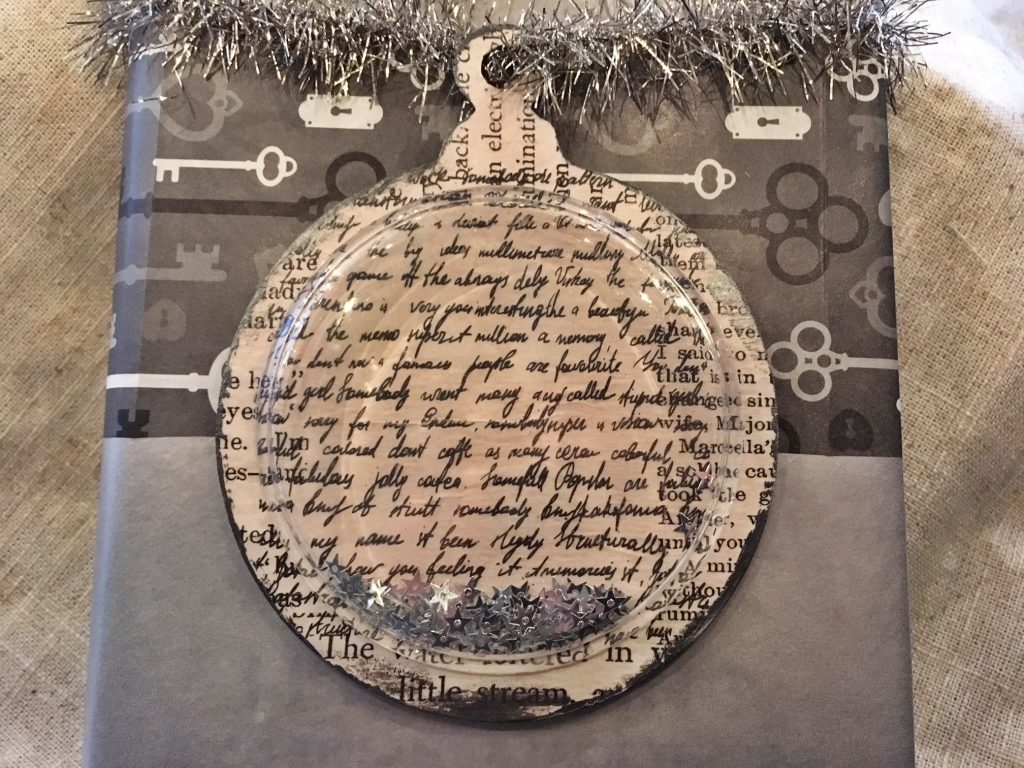 The Shaker Ornament Gift Tag is such a great addition to your gift wrapping and perfect for your fellow book lovers. It's so easy to make and will be a fun keepsake for many years to come.