I have some shelves in my dining room that are in serious need of decorating. They aren't huge, so I've been trying to make sure I don't go overboard with my decor (which is really hard for me!). I found some lovely glass terrariums that look like large ornaments and after doing a quick look through my supplies, I created this lovely super Easy Snowscape Terrarium that makes me happy every time I walk by.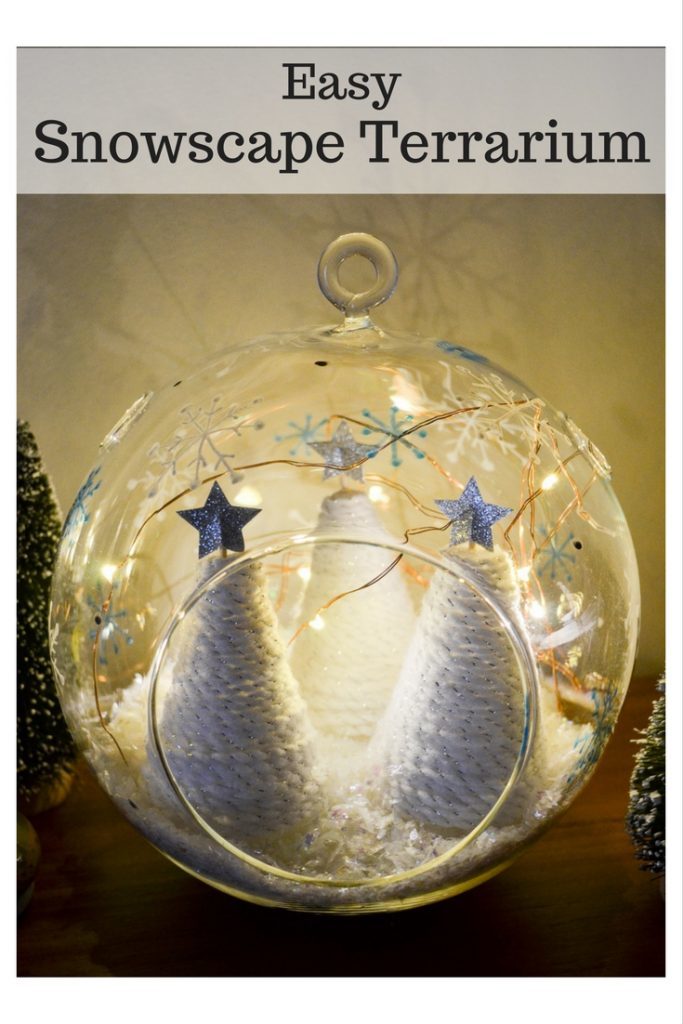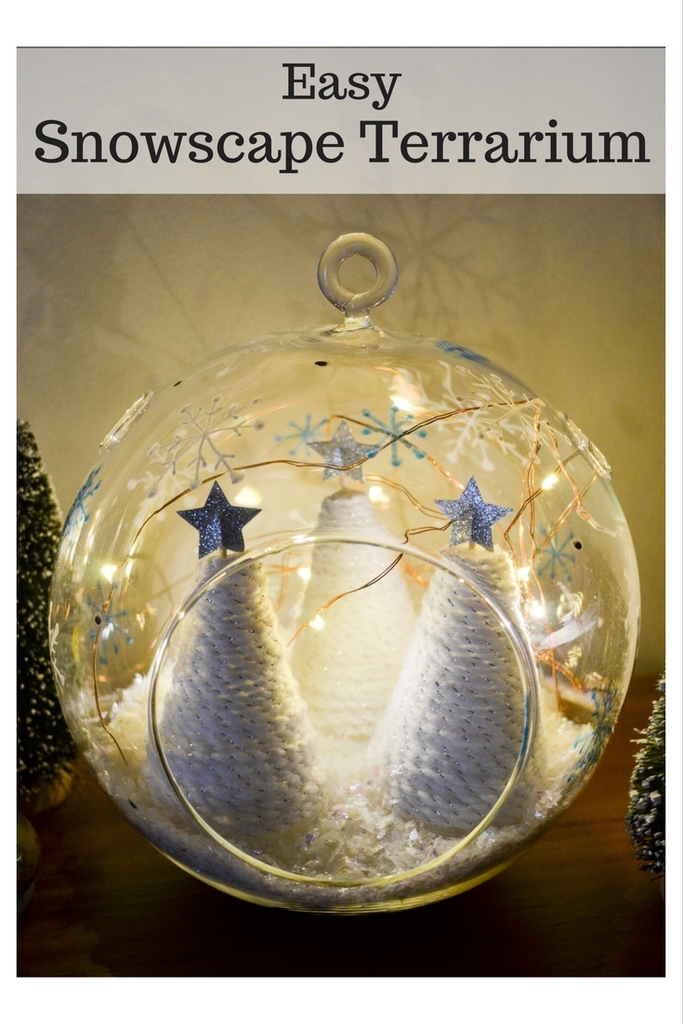 This post contains affiliate links.
Supplies:
glass terrarium
string of lights
DecoArt Glass Paint Markers in White, Silver, and Turquoise
decoupage
star party picks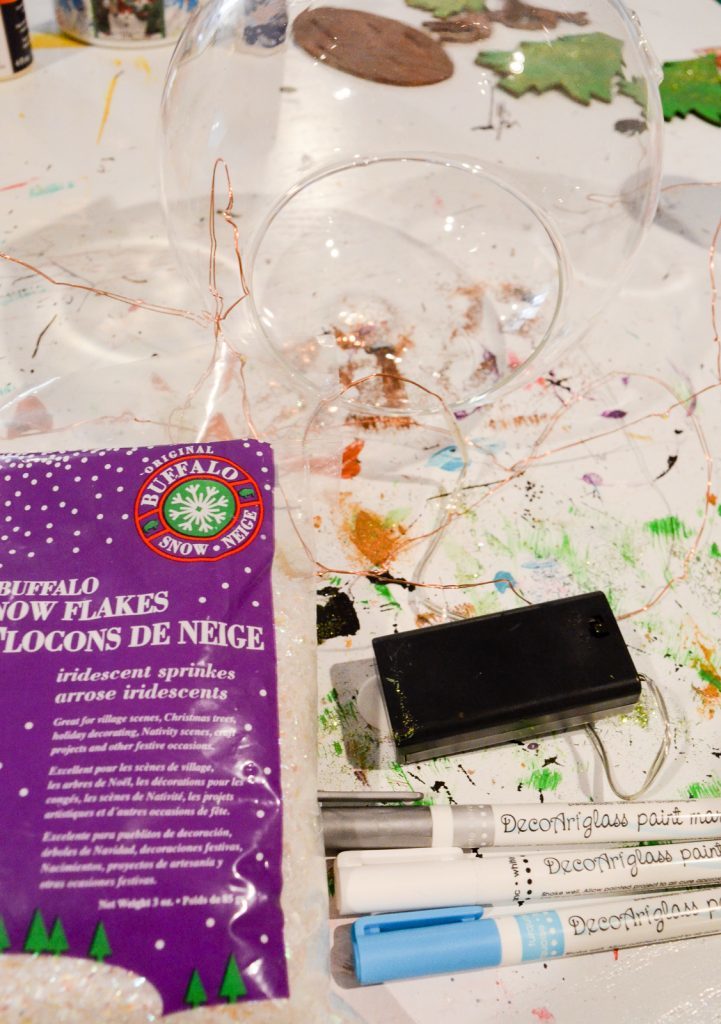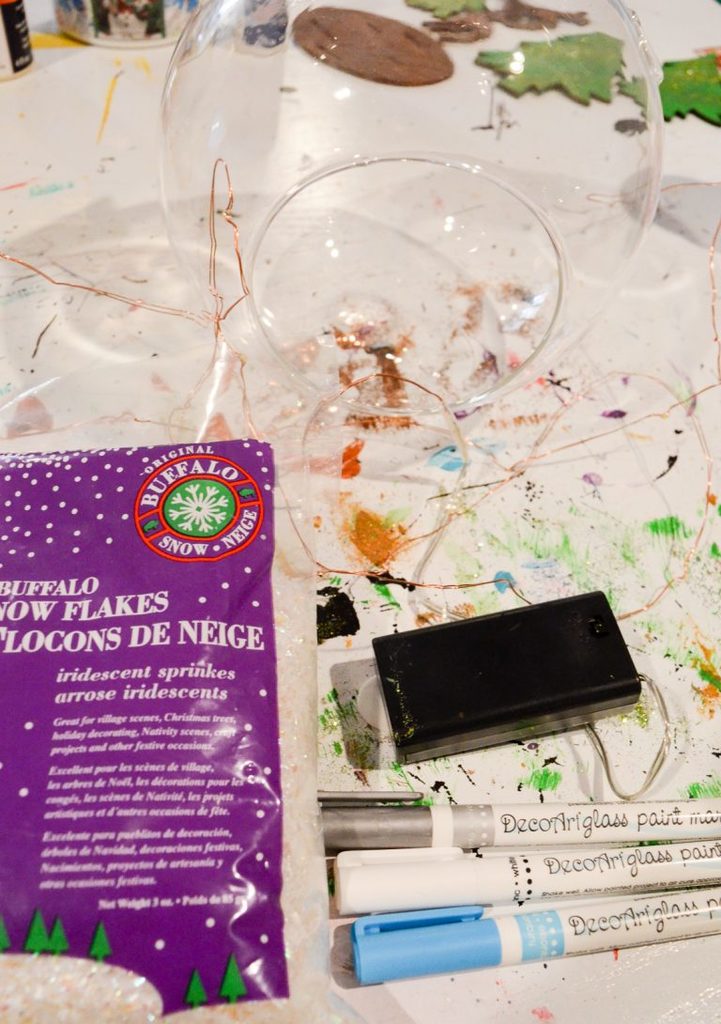 Put the string of lights in the terrarium and cover the battery pack with the snow.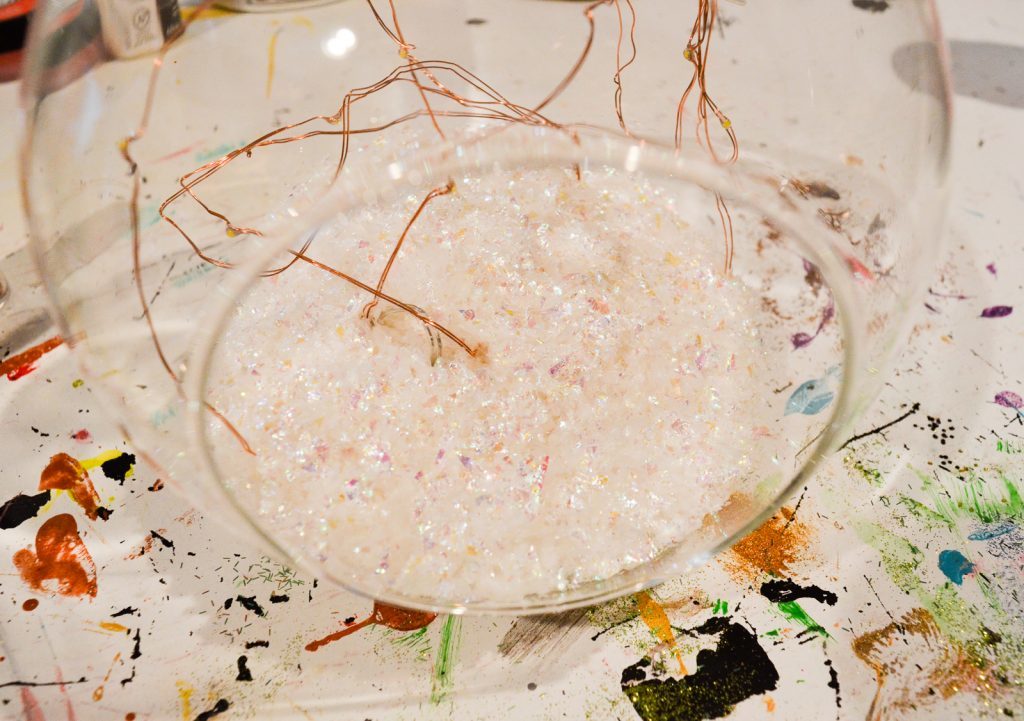 Draw snowflakes onto the glass with the glass paint markers. I went super simple with mine.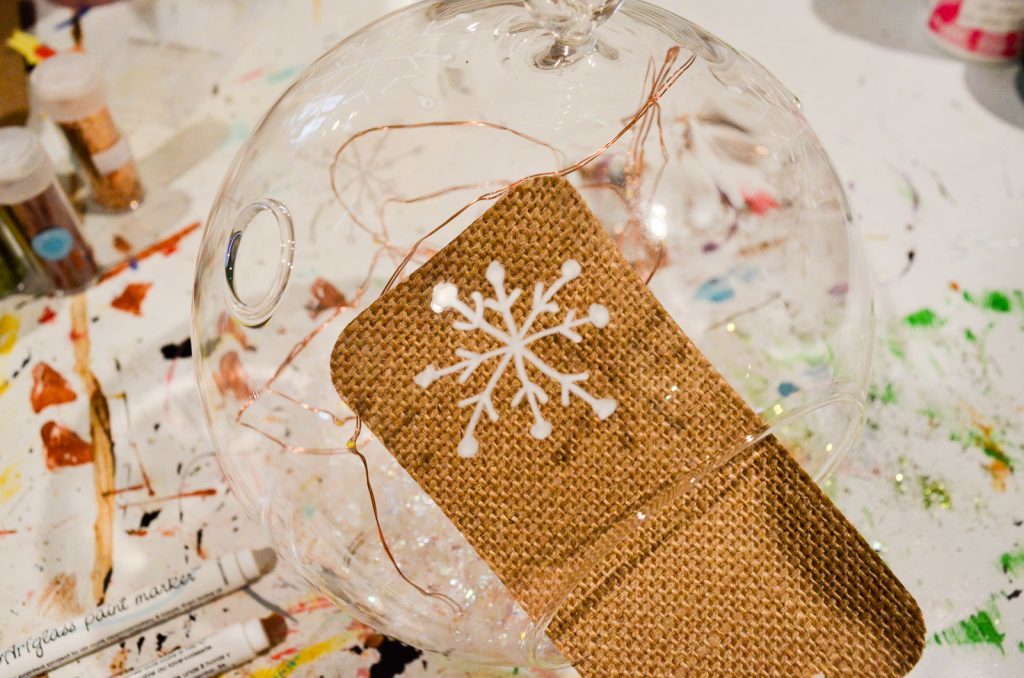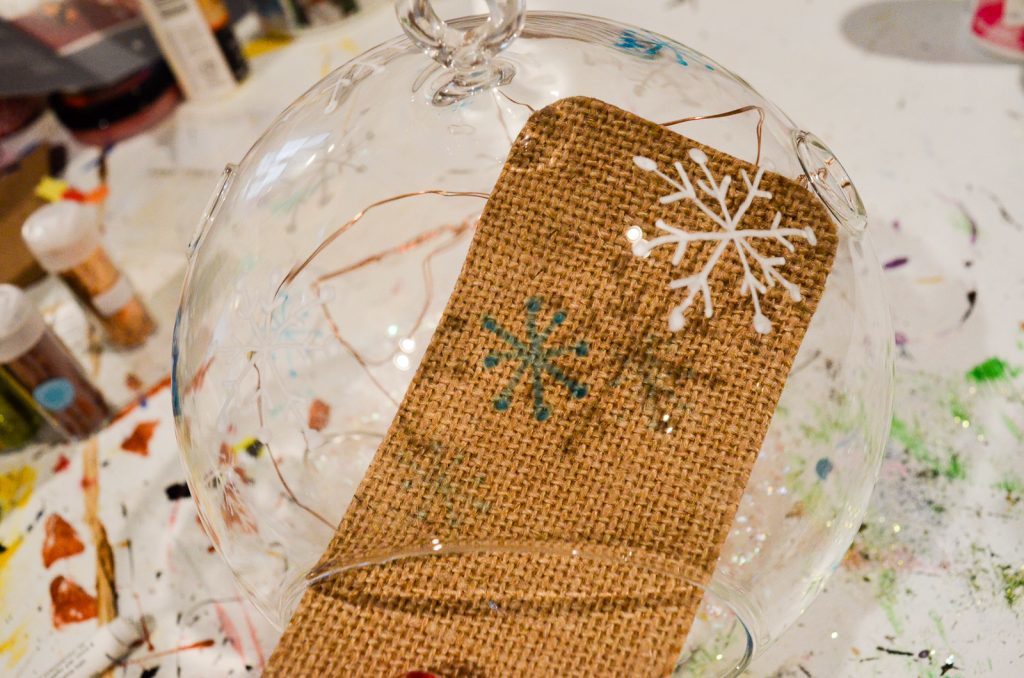 While the snowflakes are drying, paint the styrofoam cones with decoupage and wrap them in the white yarn.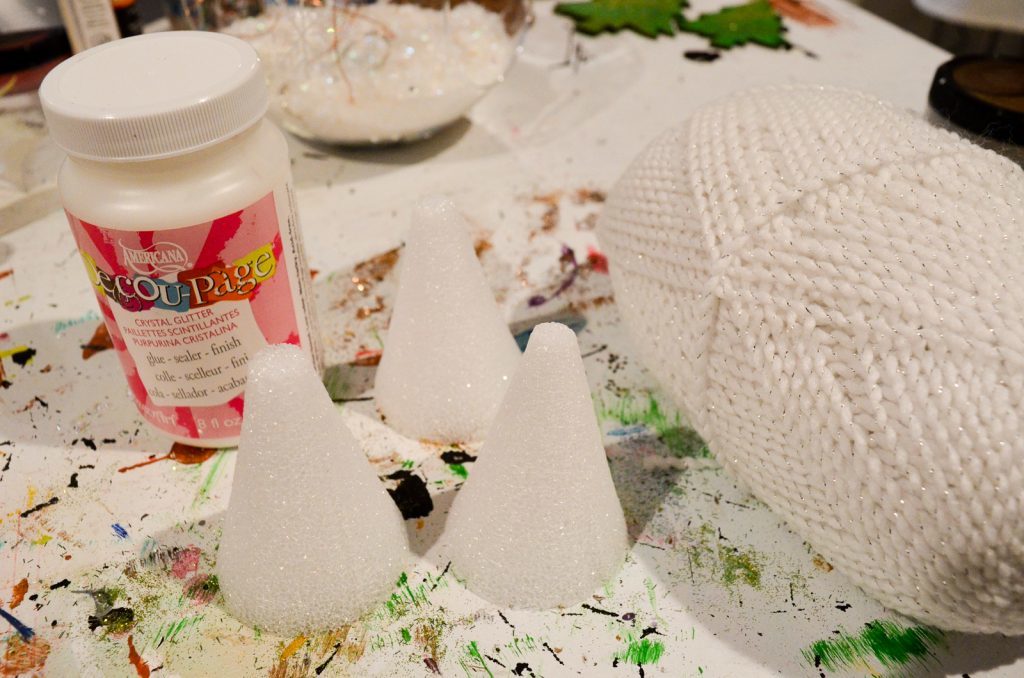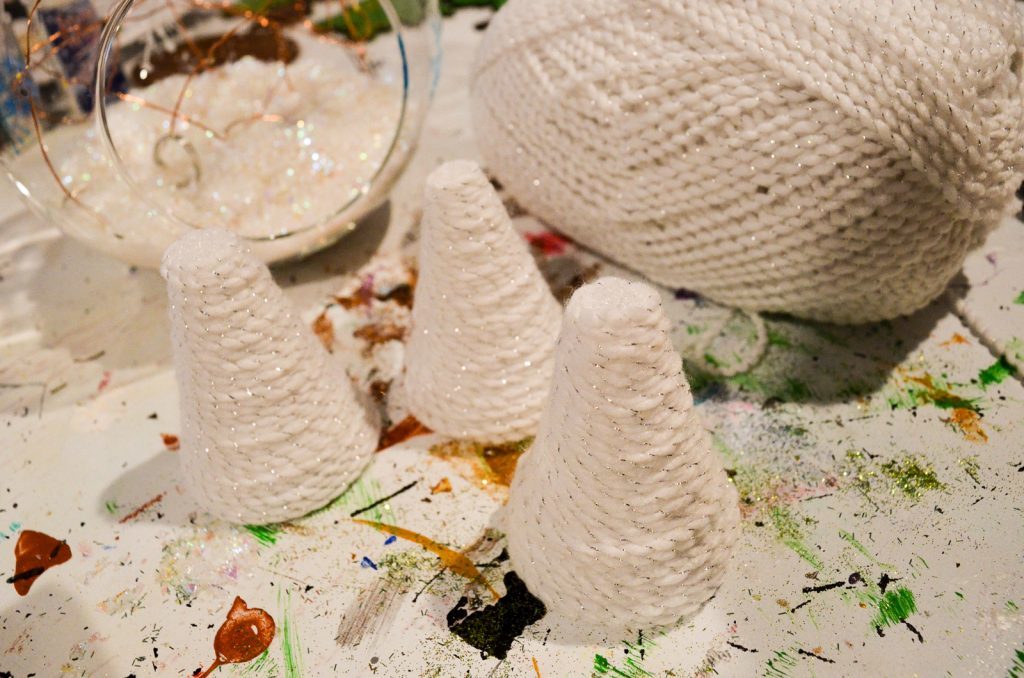 Stick a star party pick into the tops of the trees to finish them off.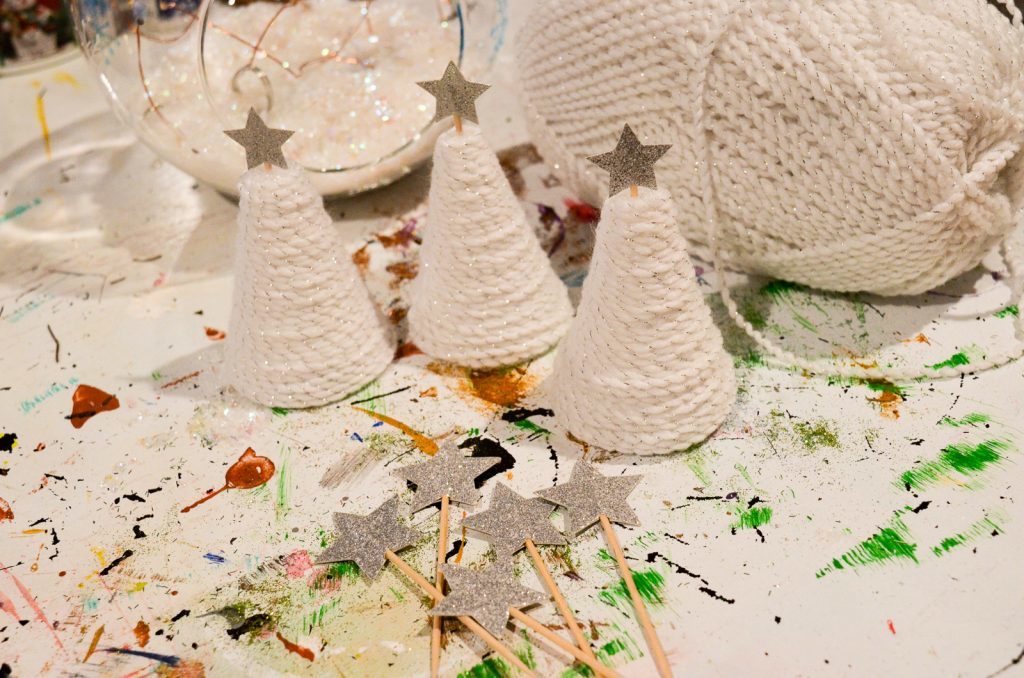 When everything is dry, place the trees into the terrarium and turn on the lights!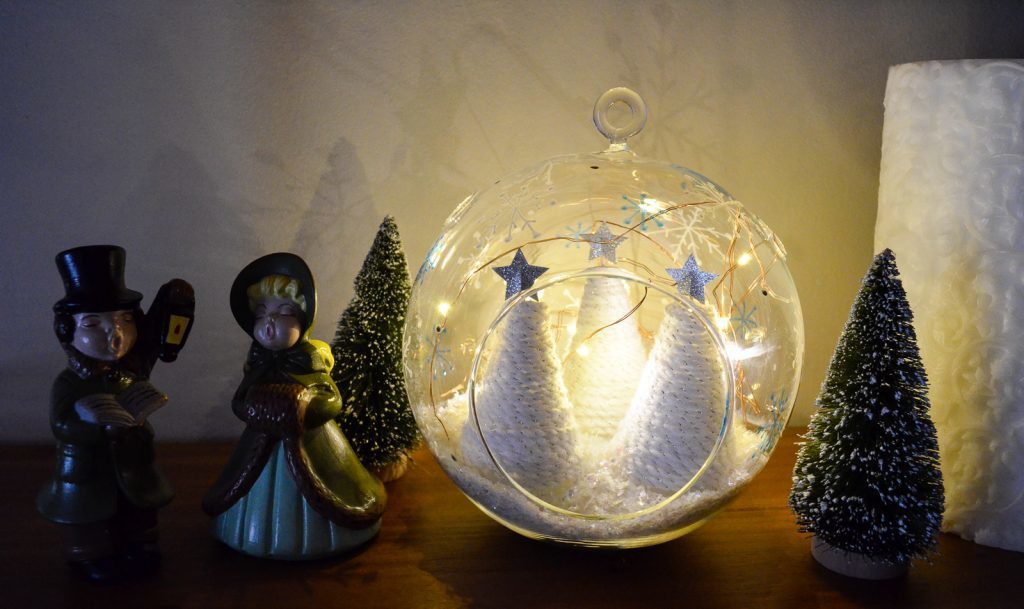 I LOVE my Easy Snowscape Terrarium. The lights and painted snowflakes cast lovely snowflake shadows on the wall and the simple white sparkle of the entire project makes me so happy. It's one of those awesome projects that will work through Christmas and all of winter, too!