While a handful of Halloween decorations have popped up in stores, there isn't nearly what I had hoped for. I haven't seen a single fake pumpkin anywhere and so much of my Halloween crafting involves those. I'll be better prepared next year! I've managed to cobble together a few random supplies, though, and have been creating my own Halloween. With just a few supplies and half an hour, I made this fun and spooky black rose Halloween wreath. It's hanging next to our front door and I've been asked multiple times where I bought it.

This post contains affiliate links.
Supplies:
(These are all similar but not exactly what I used–my supplies all came from random New Zealand shops. I've also seen similar supplies at Michael's and JoAnn's.)
Instructions:
Wrap the wreath in the black yarn. If you've seen any of my other yarn-wrapped wreaths, you know how much I love using a chunky yarn. I'll use smaller yarns at times, but for a wreath like this you just can't beat how fast it is to wrap with the chunky yarn.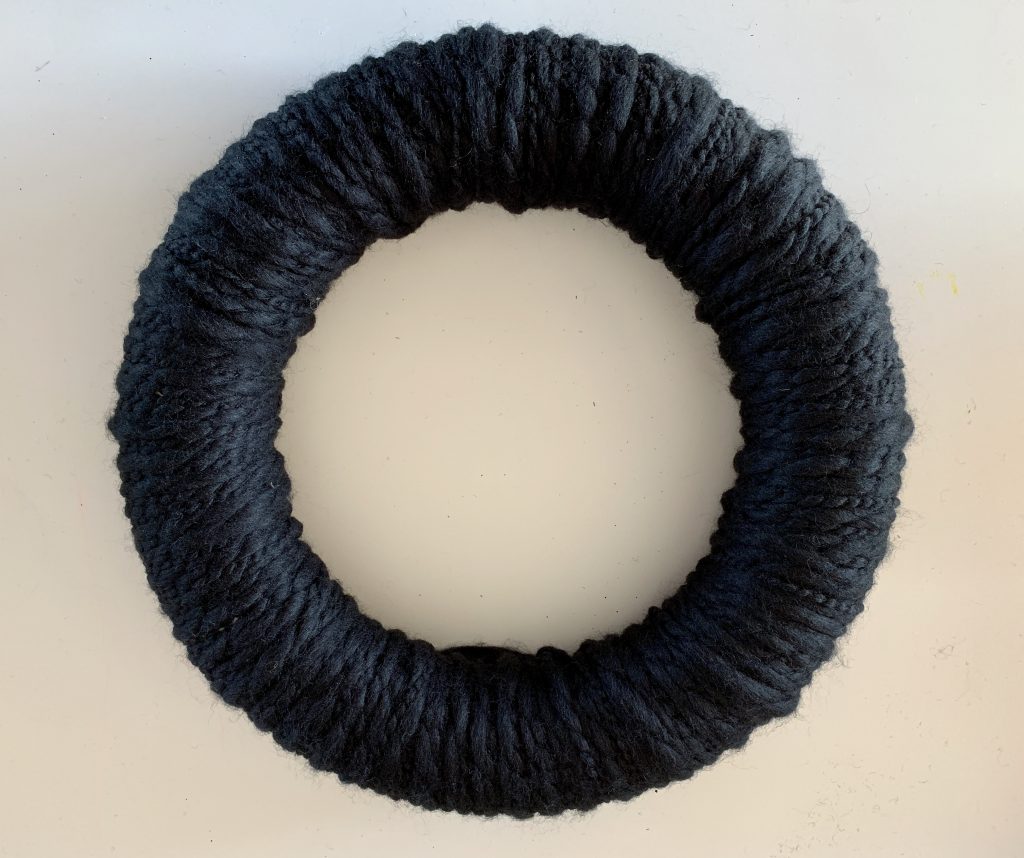 Prep the black roses. The only black roses I could find came on a vine and I felt like I was Morticia Addams as I was snipping off the flowers. I had way more fun with it than I should have.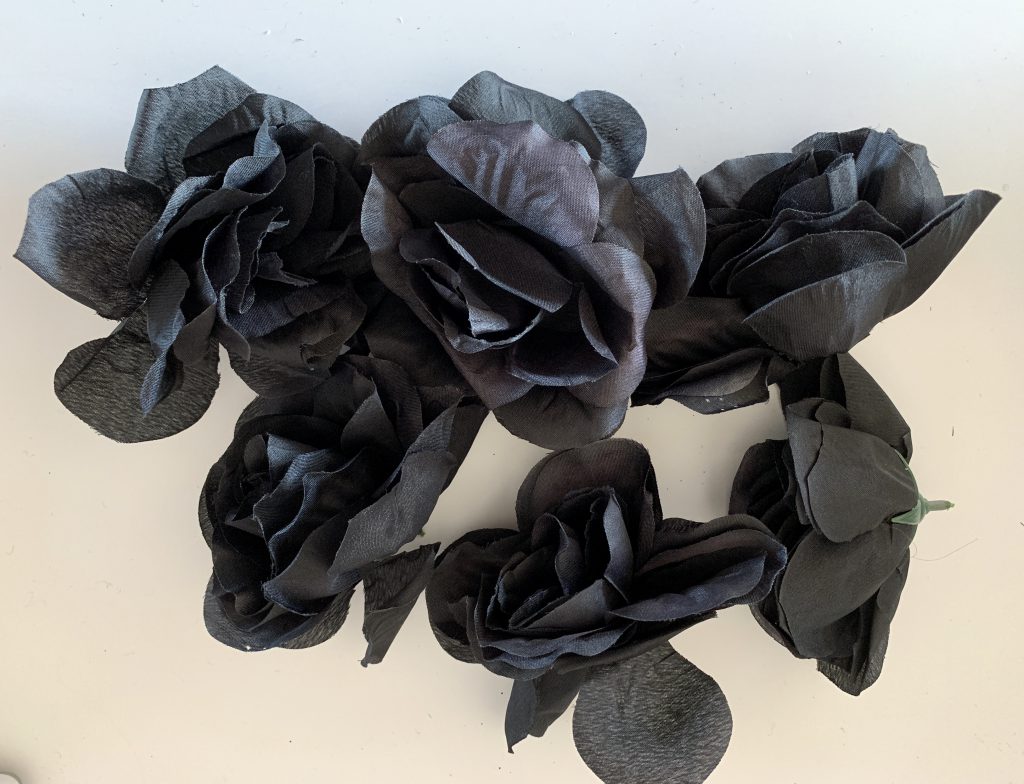 Using your hot glue gun, glue the back of each skull's head. Place the skull in the center of each flower.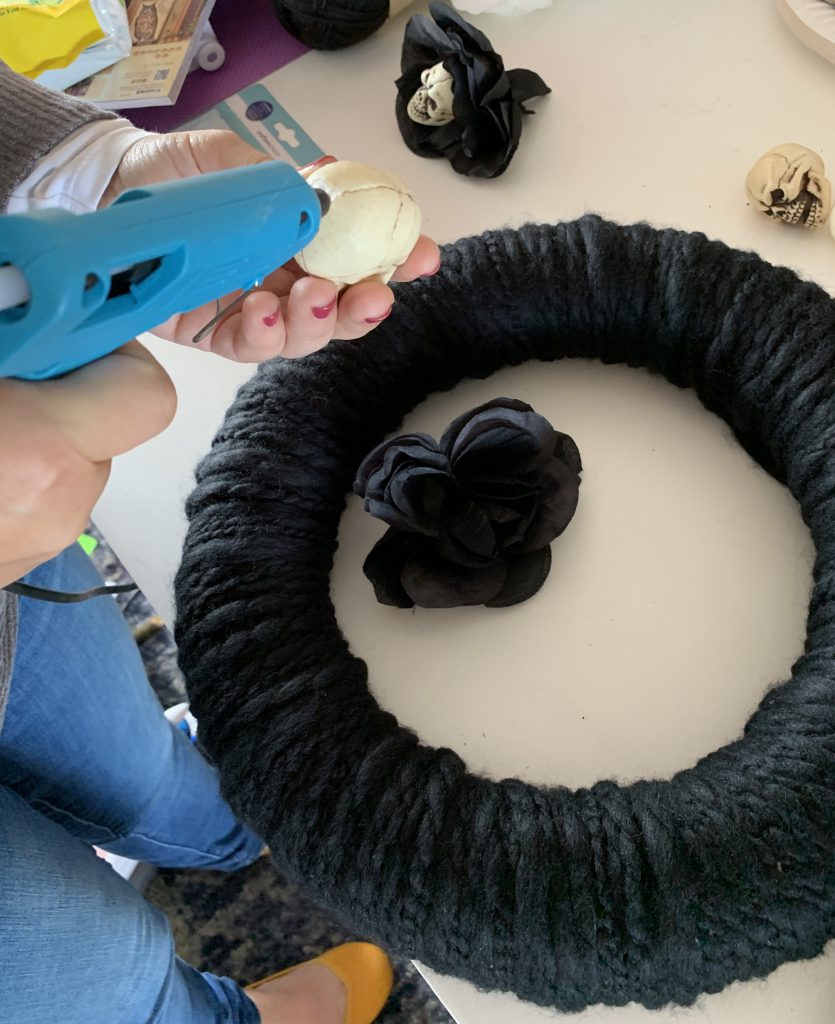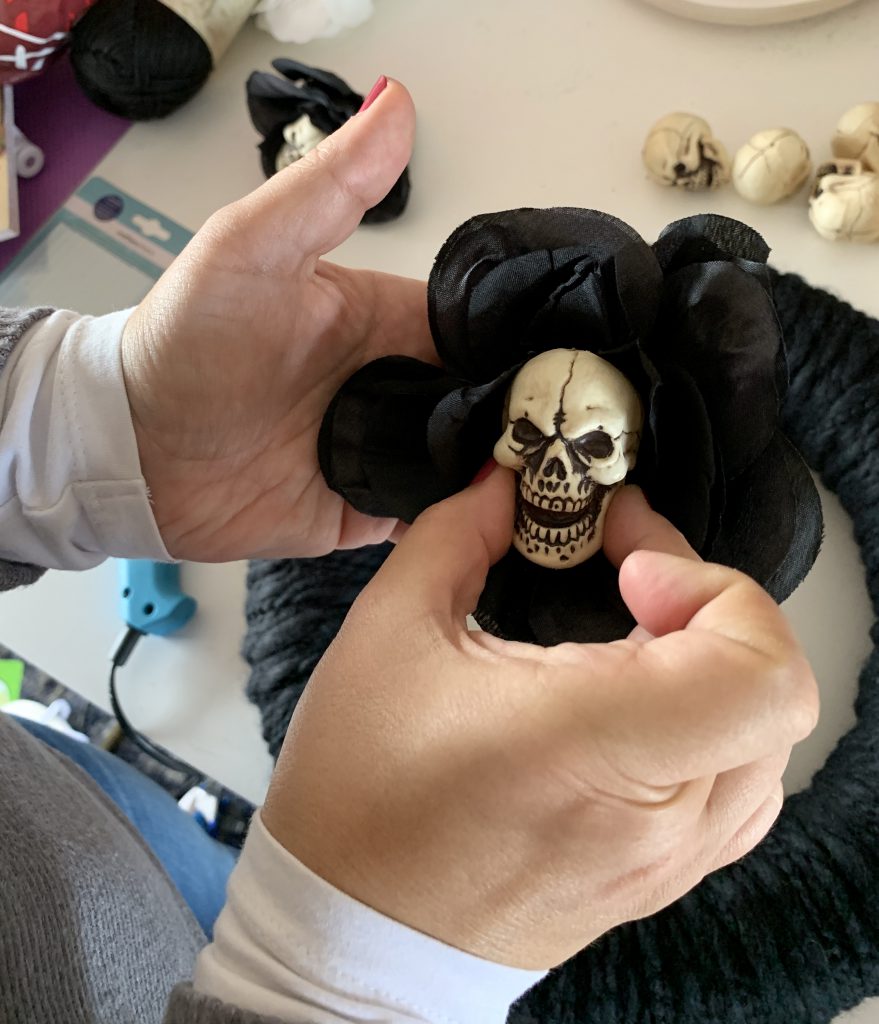 Glue the flower onto the wreath. I chose to make six flowers (mostly because that was how many came on my garland!) and I placed them along the bottom of my wreath. You are obviously able to make as many flowers as you want!
I felt like my wreath needed just a bit more, so I wrapped some cream colored stripes around the top. I just thought the cream yarn helped to balance it out a bit.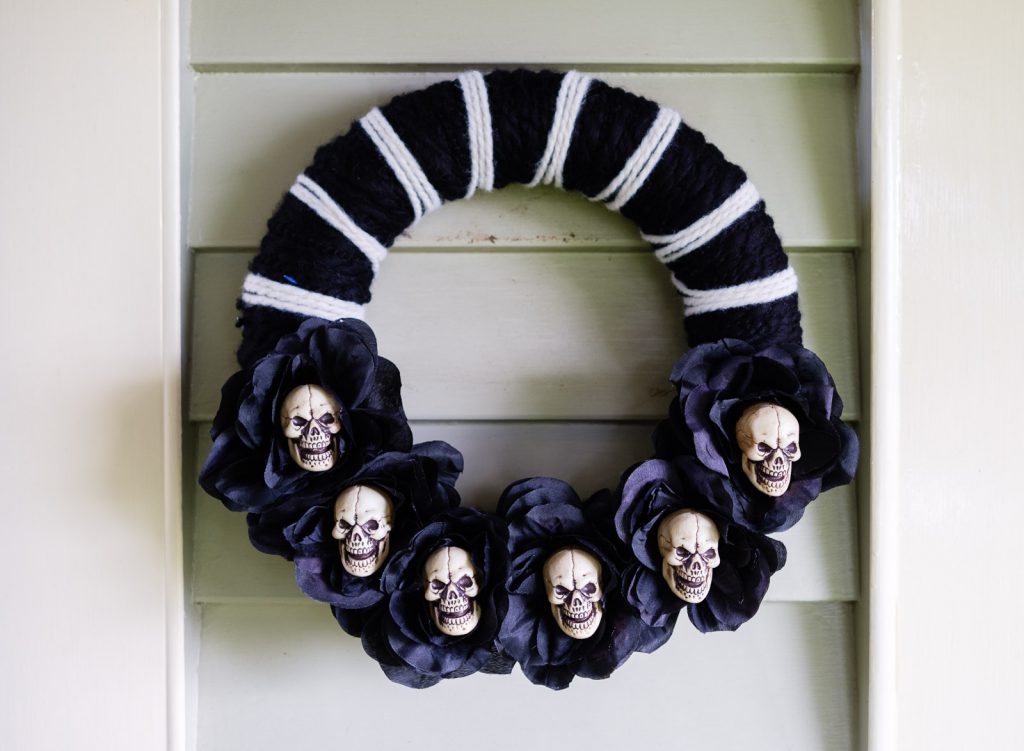 Halloween decorations are definitely on the spookier side here–not the cute stuff I usually have around. The girls don't mind this black rose Halloween wreath, though–they've asked for the extra skulls for their own projects. If you'd like to see more Halloween decor, check out my zombie raven wreath and witch banner!