We had a bit of a much enjoyed warmer spell recently and it got us all so incredibly antsy for spring. There were even some flowers that started to show signs of waking up and it was such a welcome sight. It was lovely to not be as bundled as we have been and I felt inspired to make this Button Bouquet Brooch to celebrate the start of our transition to spring.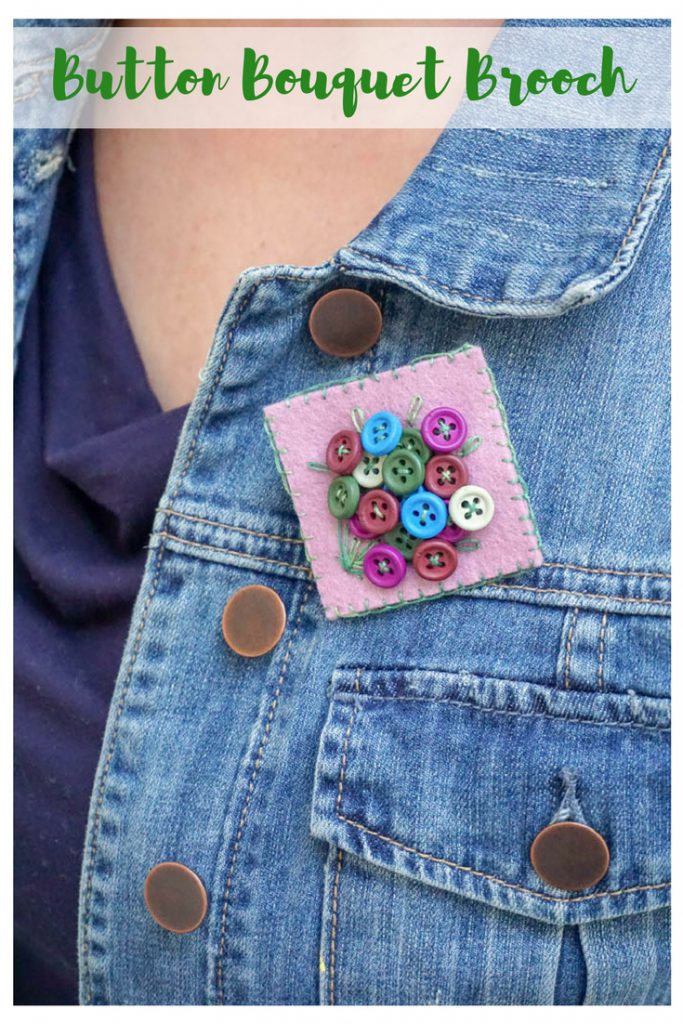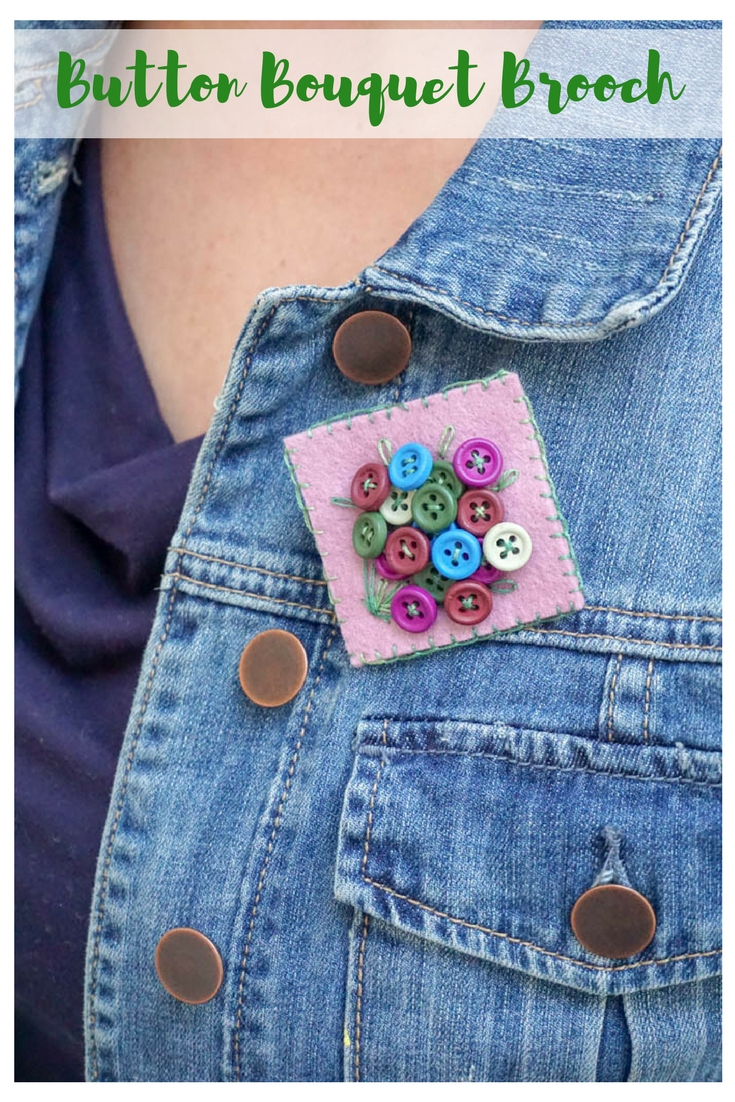 Supplies:
felt
buttons
thread
pin back
scissors
measuring tape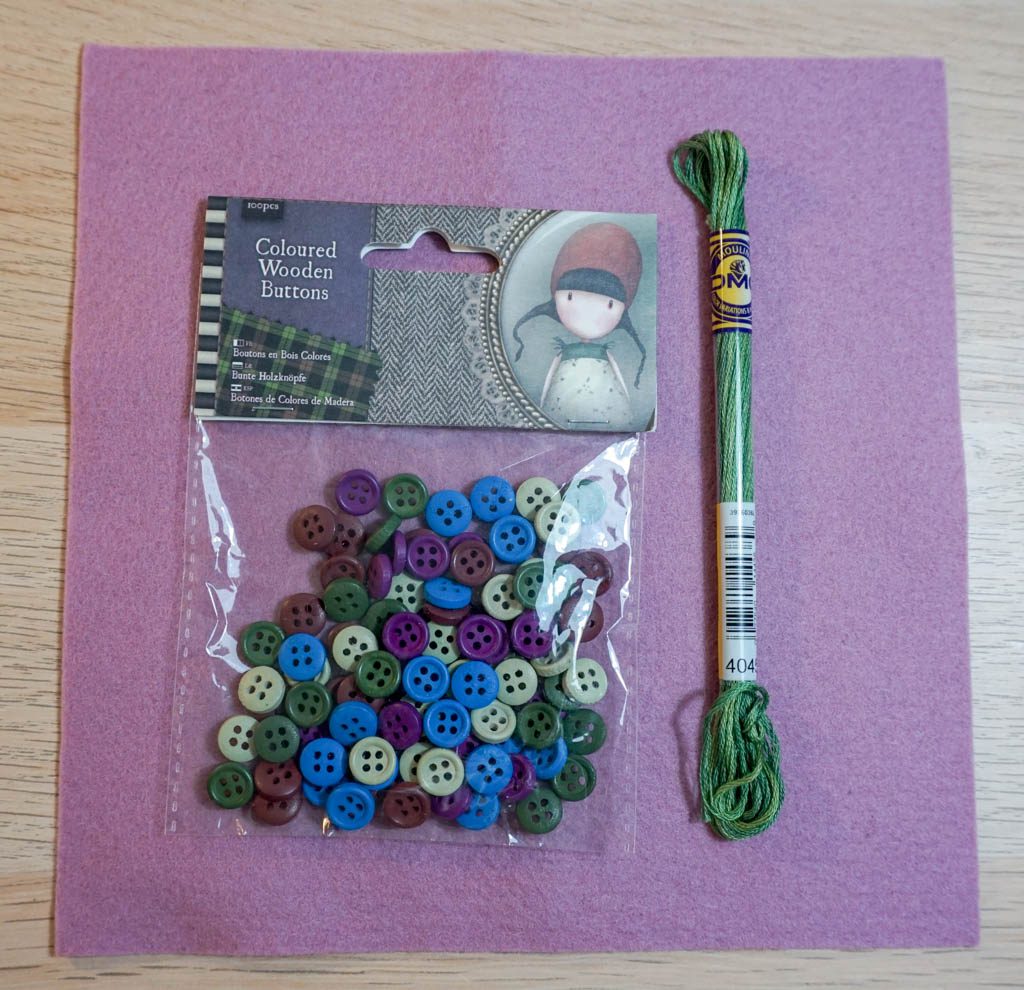 This is another project that is easily customized to your favorite colors (or what you have on hand!). You can even change up the size if you like. I often tend towards oversized accessories and my brooch is 2″ square. You don't need to do anything fancy–I just measured it out, cut, and used the first square as the template for my second.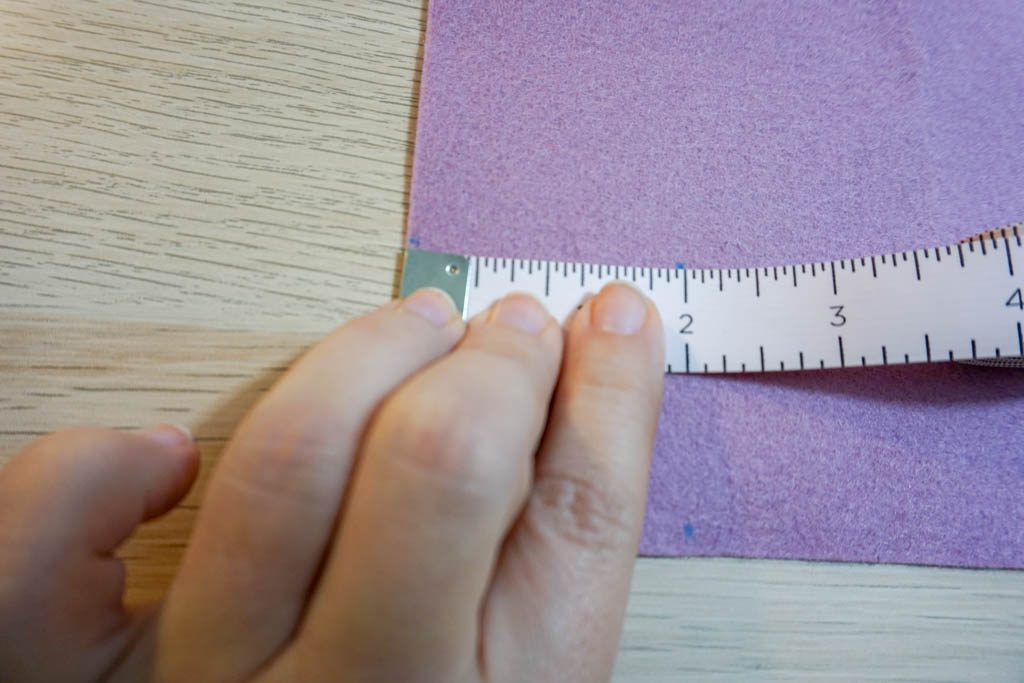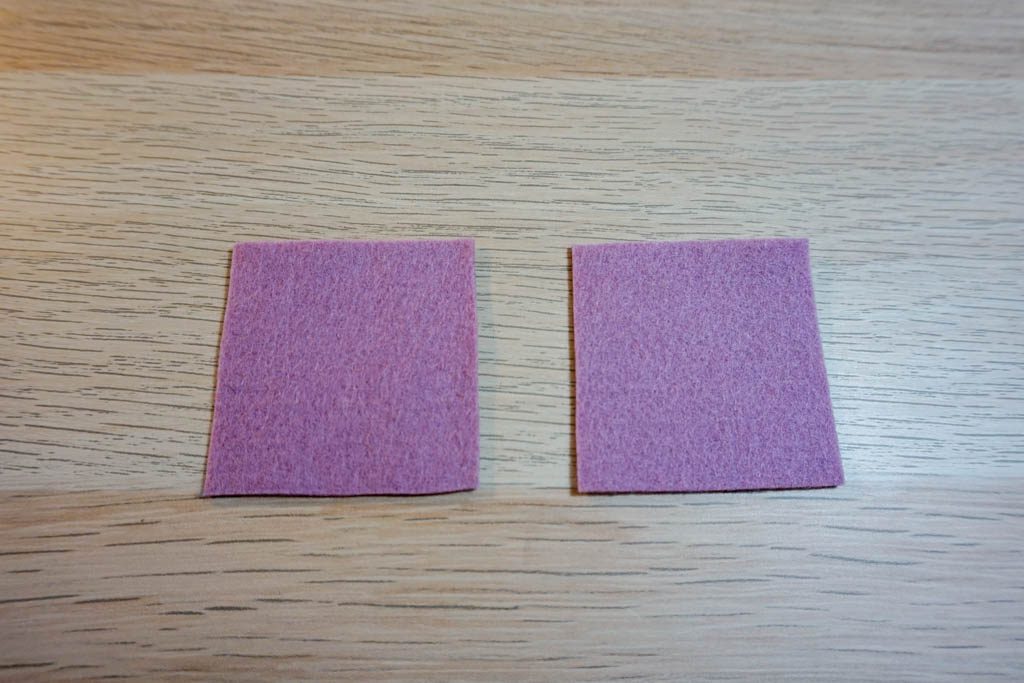 Stitch the base of your bouquet with some long stitches.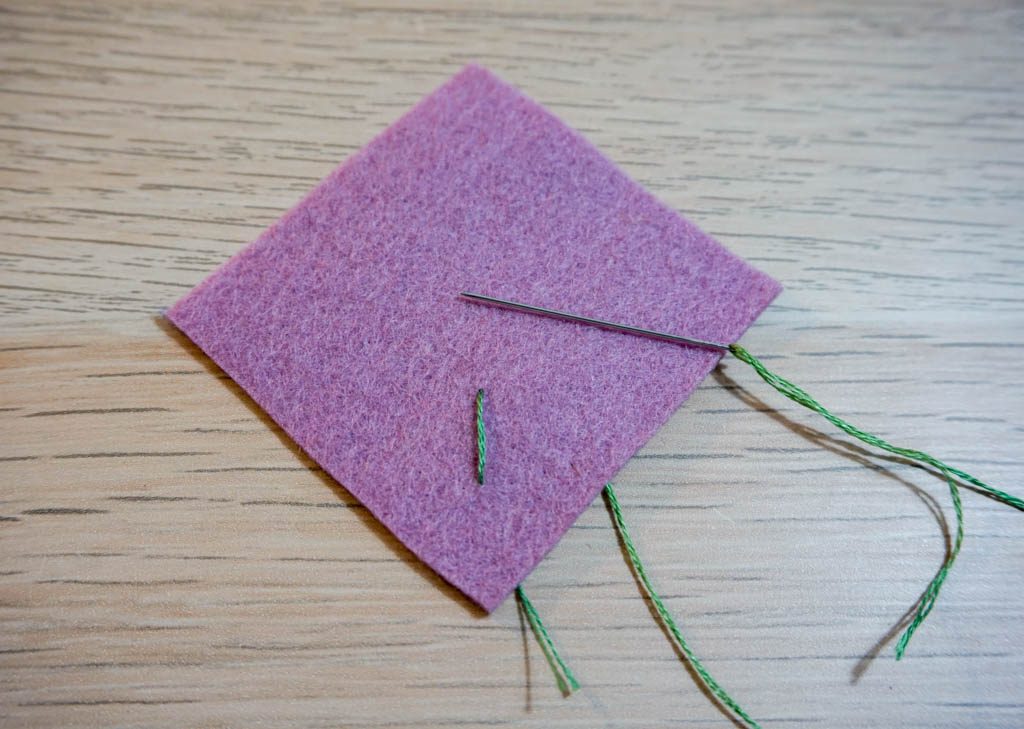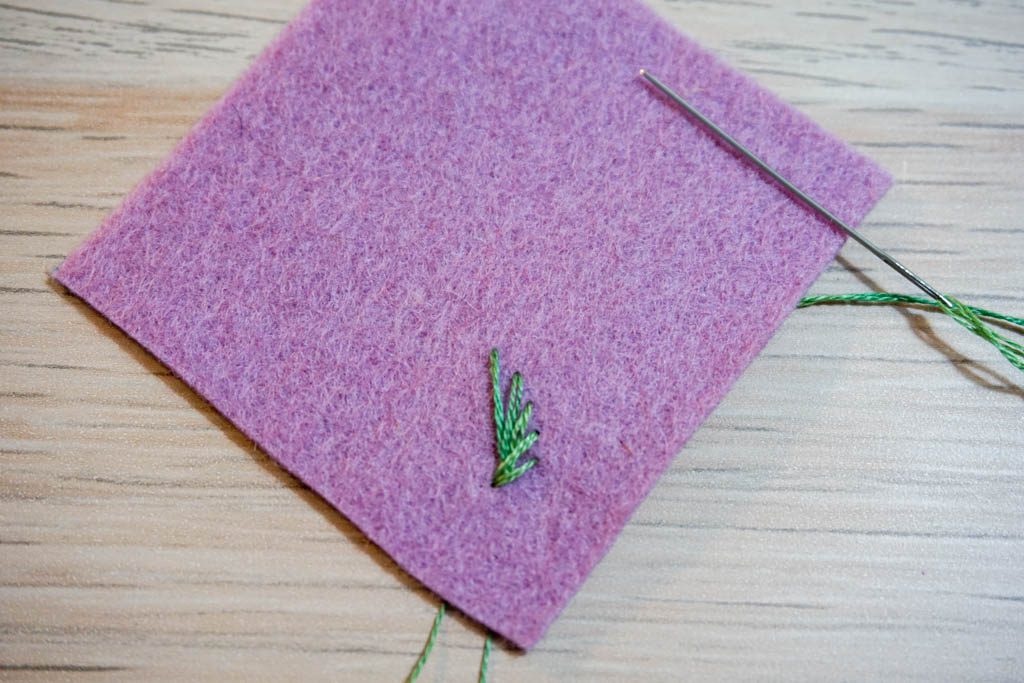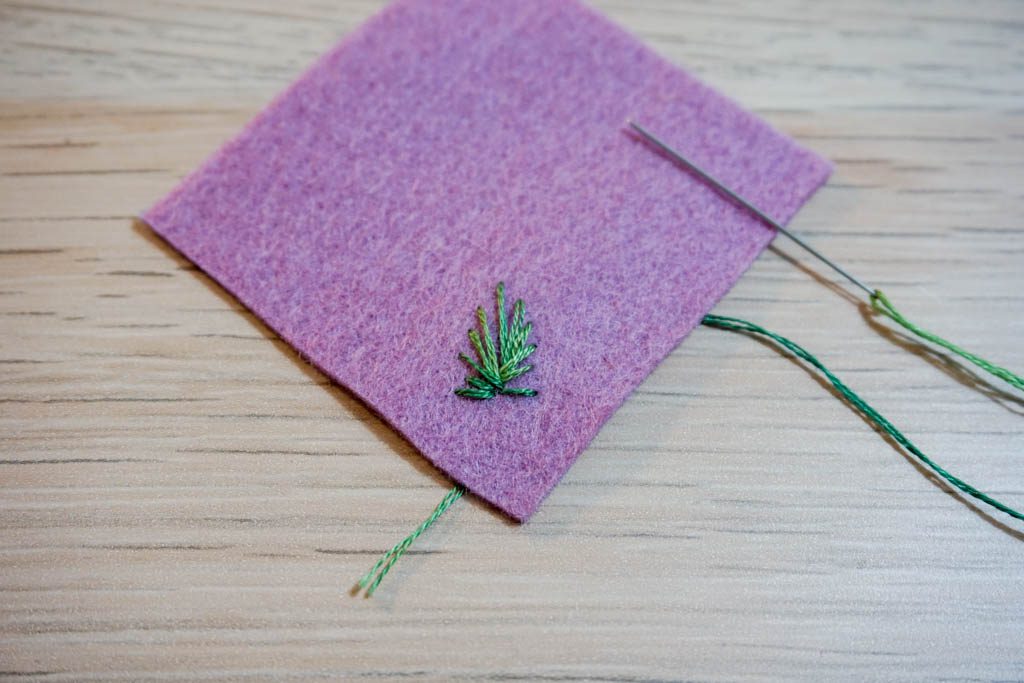 Add the first layer of buttons.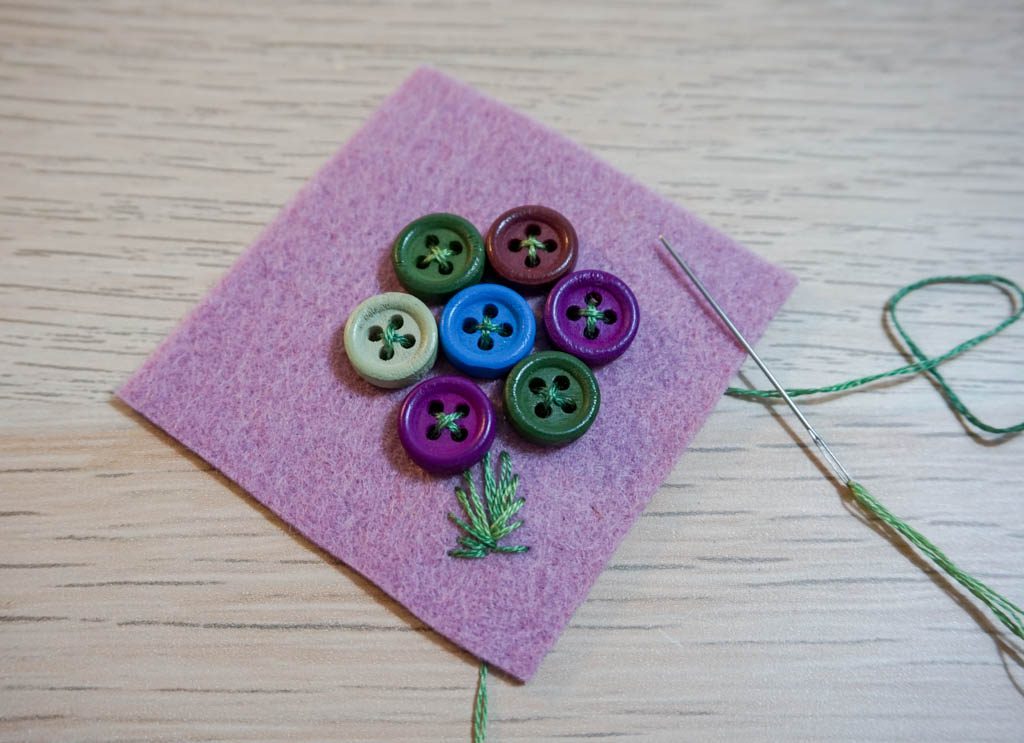 I'm all about layering. Stitch some more stems and add some more buttons. Keep going until you're happy with your bouquet.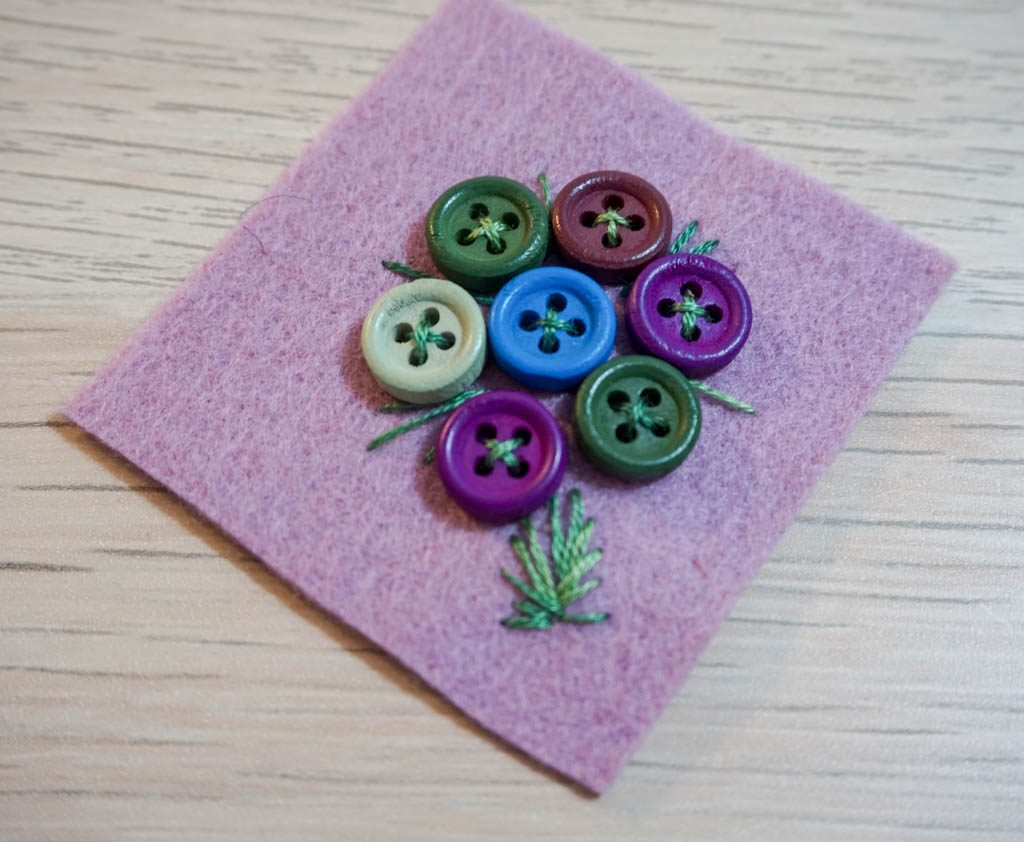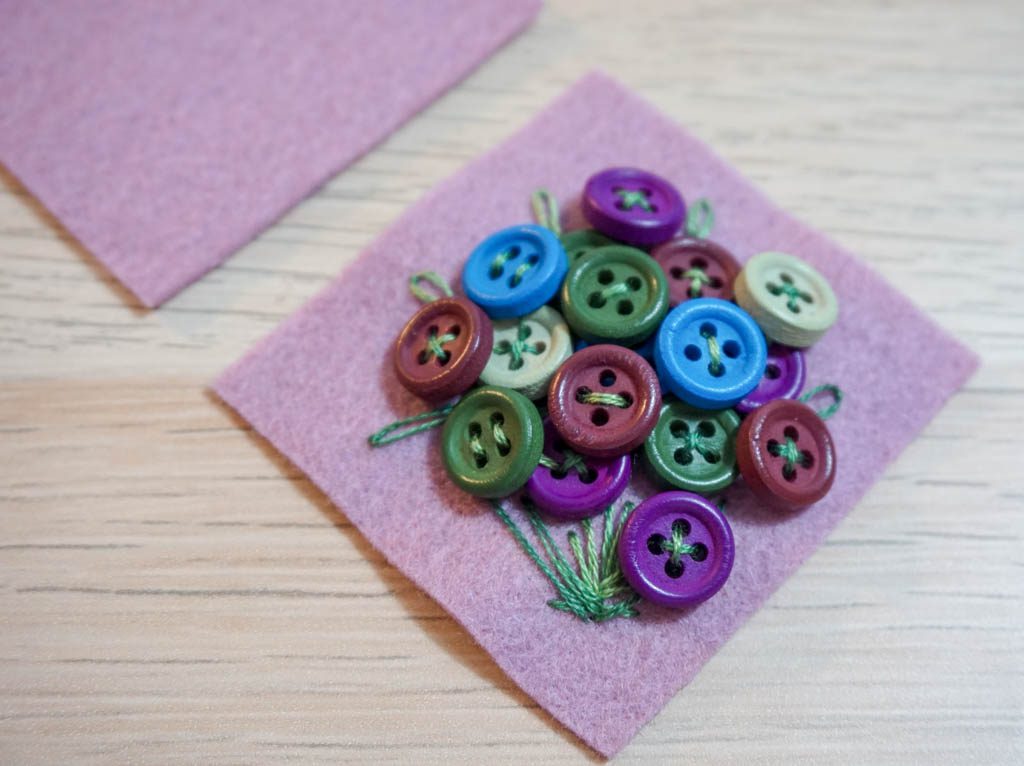 Stitch the pin back onto the second square of felt.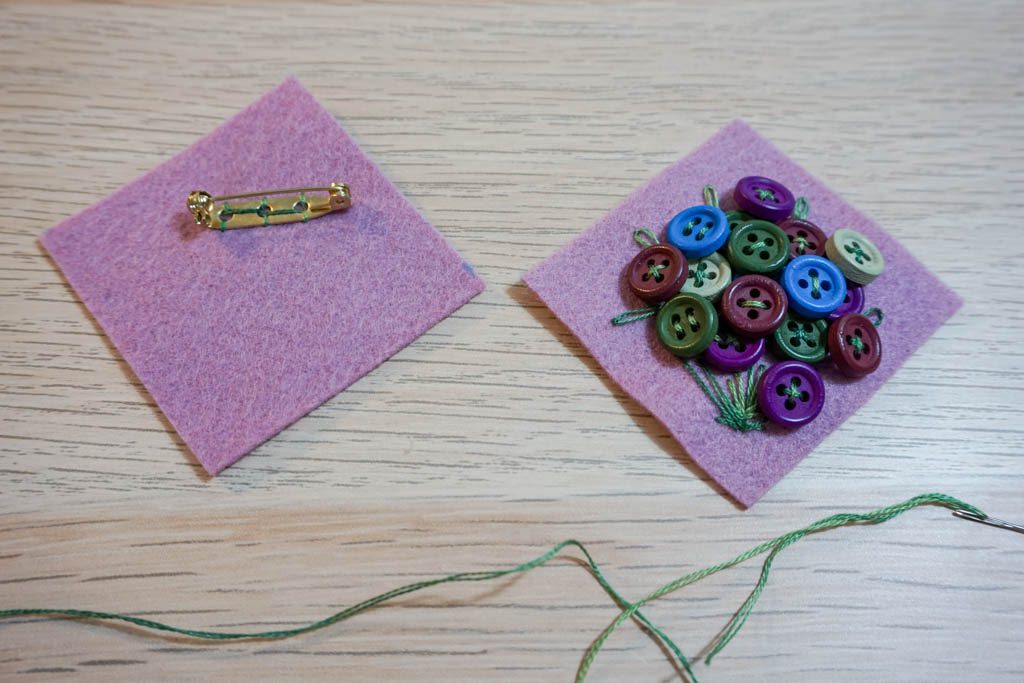 Stitch the two pieces together (making sure that you have the pin back and buttons both facing out and the pin back is at the top). I used blanket stitch because I think it just adds a bit more texture.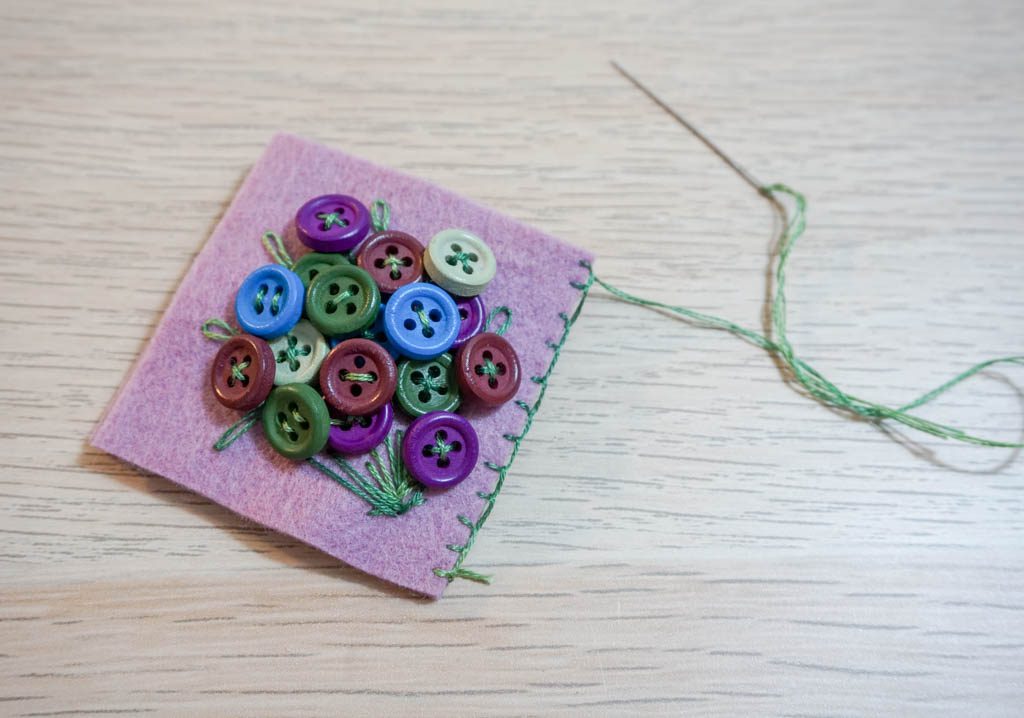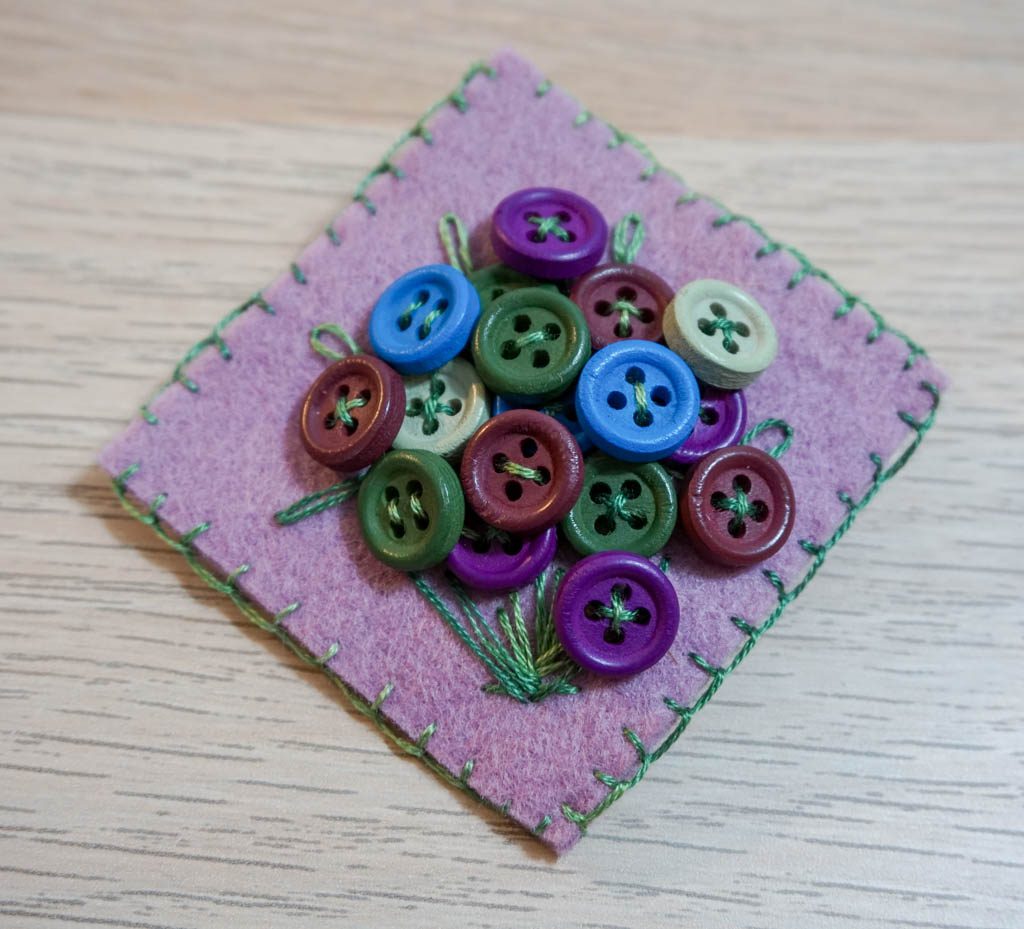 I can imagine variations of this Button Bouquet Brooch in all sorts of colors and for all the seasons. It's so easy to stitch up and is a great embellishment to your favorite jacket or sweater.