Located smack dab in the middle of two states is the Carowinds theme park. Carowinds borders both North and South Carolina and is the perfect family-friendly destination. Whether you've got just a few hours to play or are visiting for an entire long weekend, there are ticket options just for you.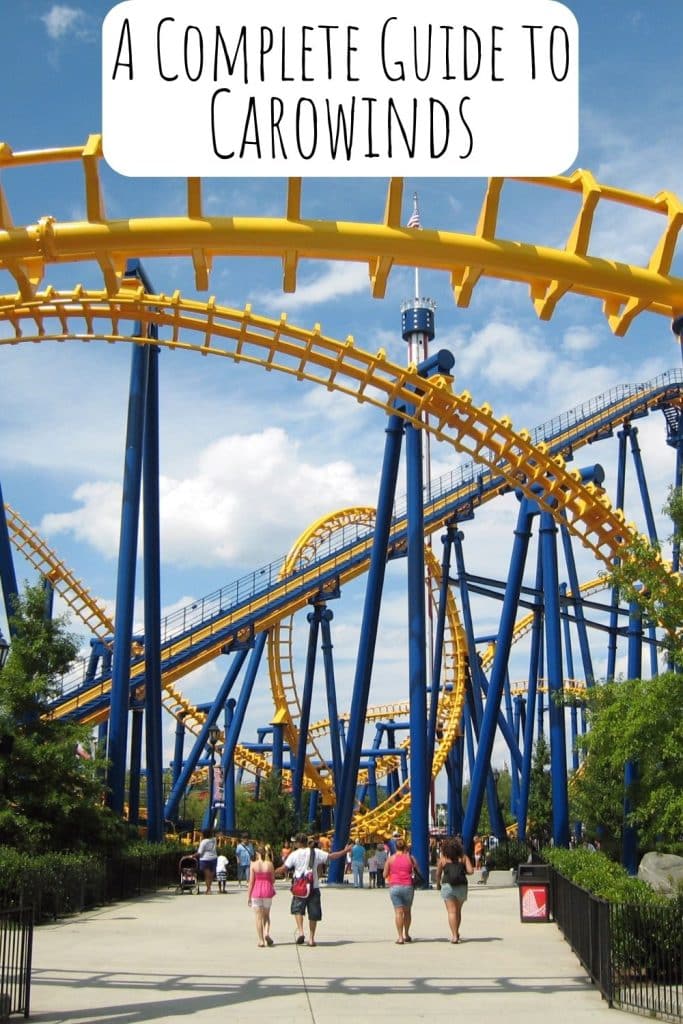 Must-do Carowinds Attractions and Rides
To get the lay of the land, before your trip, be sure to download the Carowinds app. It will give you up-to-date information on ride closures, estimated attraction wait times, and delays, and you'll be able to book Fast Lane to get you to the front of the line faster.
Carowinds is home to 14 roller coasters, so if you're up for wild attractions, it's definitely the place for you. The line-up includes the original from 1973, the Carolina Goldrusher. The newest addition is Copperhead Strike, which opened in 2019. One of the more recent coasters, Fury 325 was closed in early July 2023 to repair a crack; the 325-foot high coaster that reaches speeds of up to 93 mph, was reopened in August 2023. Before Fury 325 was built, Intimidator was the tallest in the park at 232 ft. Those familiar with Great America will recognize NightHawk, which was relocated to Carowinds in 2004. And of course, there's fun for the younger set; both Wilderness Run and Kiddy Hawk are perfect coasters for the kids in your family.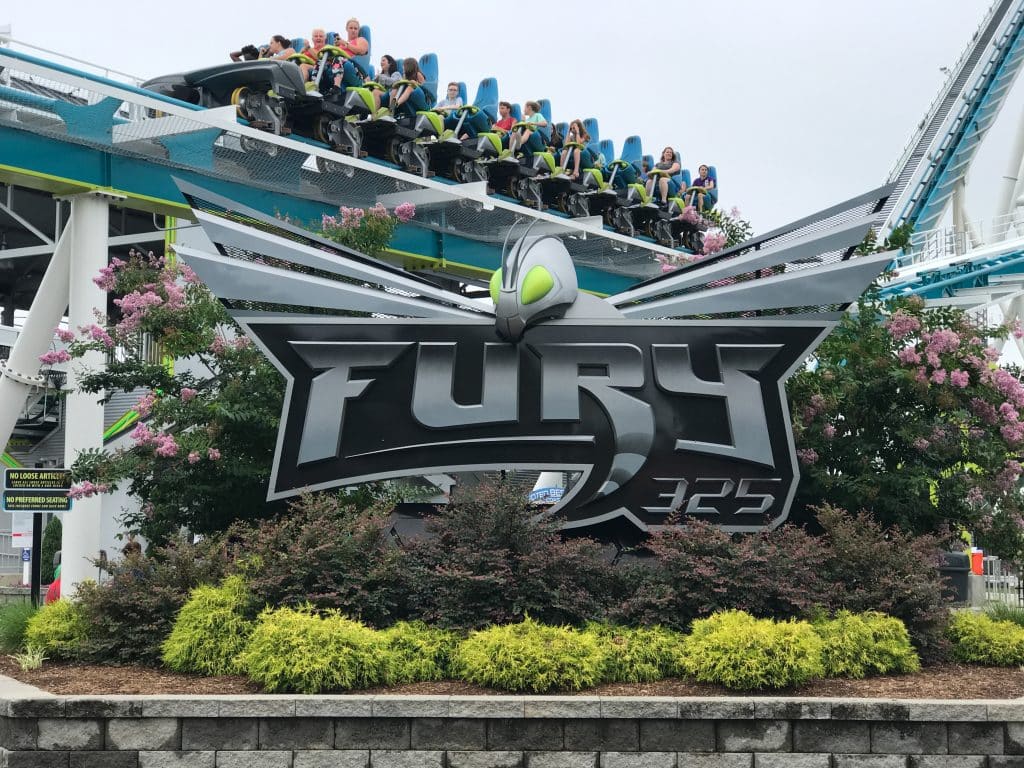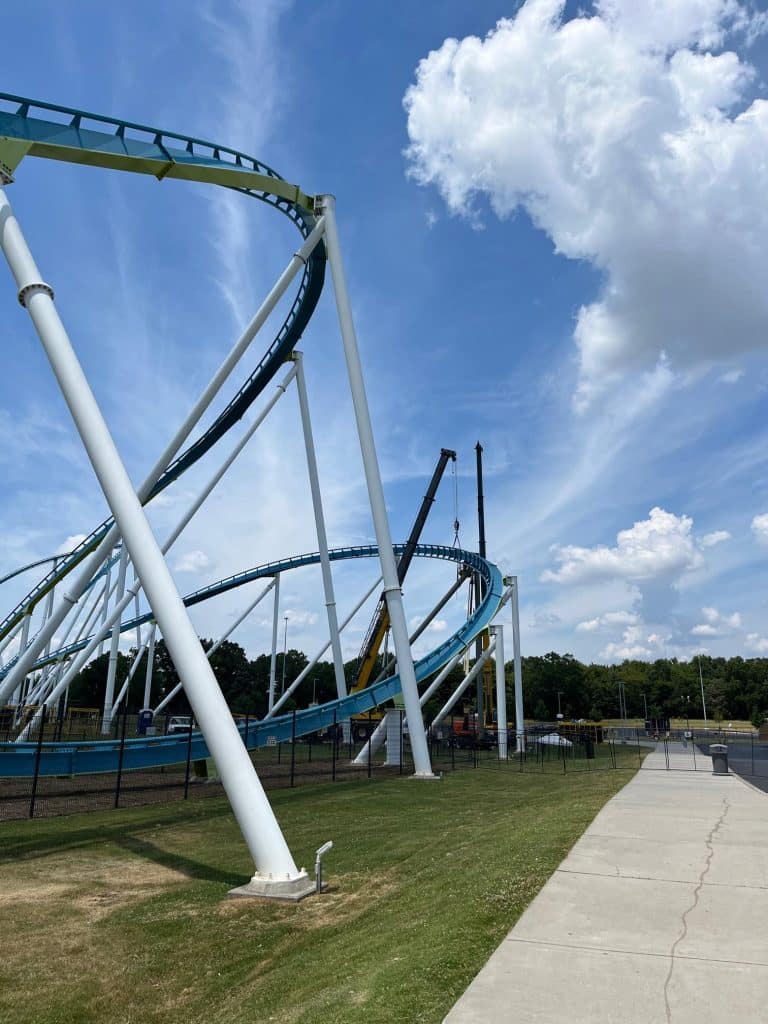 Aeronautica Landing is an homage to North Carolina's history of innovation. Specifically, its "first in flight" connotation and connection to The Wright Brothers and their Wright Flyer in 1903.  Aeronautica Landing opened in 2023 and includes six rides plus a variety of new restaurants centered around an aviation theme.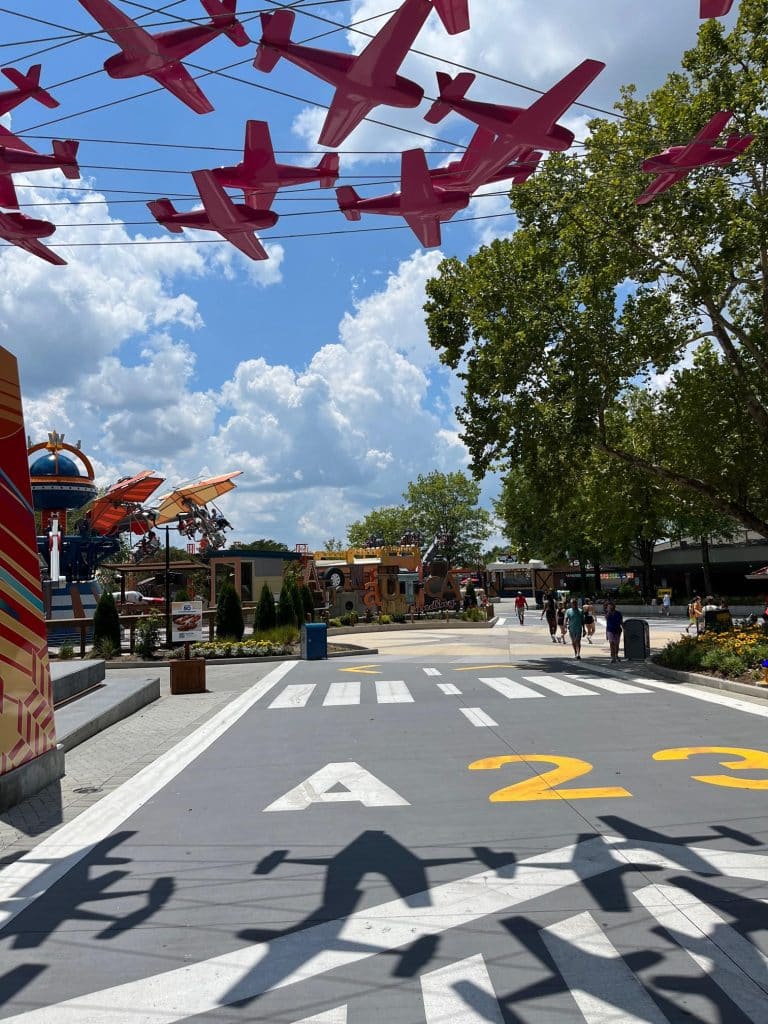 One important feature that most families love about Carowinds, is that the water park–Carolina Harbor–is attached to the main part of the theme park. There's no need to find additional parking or drive to a separate location to enjoy the water park.
Family-friendly Rides at Carowinds Theme Park
If coasters aren't your thing, don't worry, there's plenty else to do with the family. Some favorites include the Scrambler, the Grand Carousel, Rock n' Roller, Gyro Force, and the Boo Blaster. Of course, there's also an entire section of kiddie rides like the Kite Eating Tree, Snoopy's Junction, and PEANUTS Trailblazers. If you haven't already guessed, the children's areas are Charlie Brown and the PEANUTS gang-themed!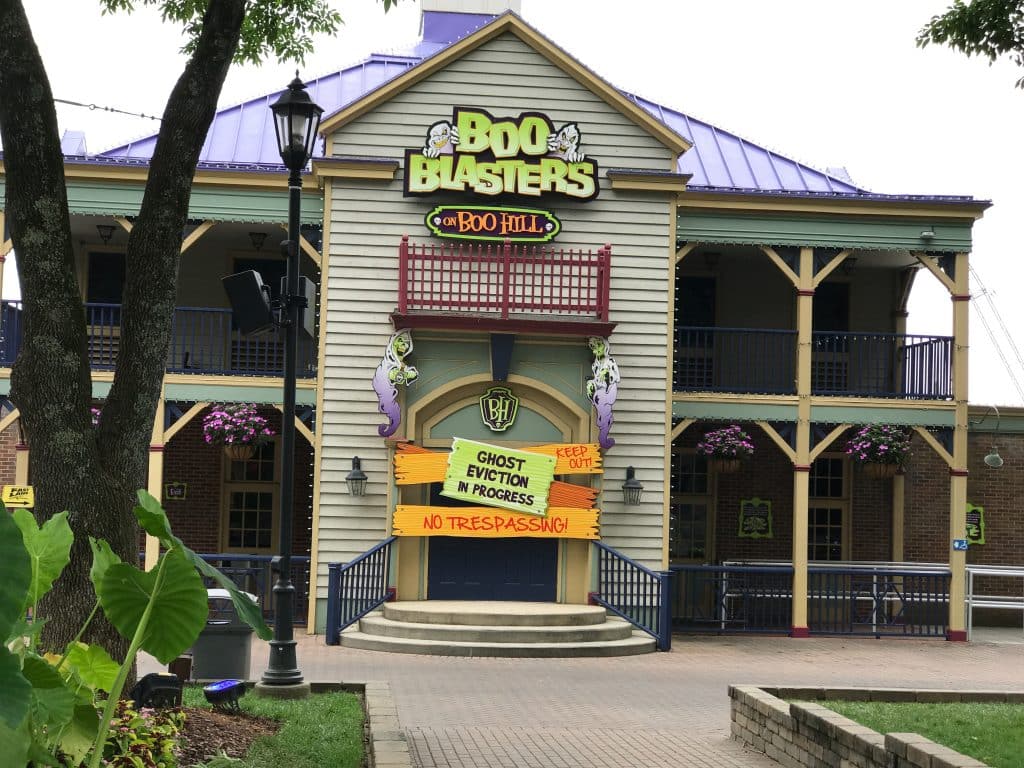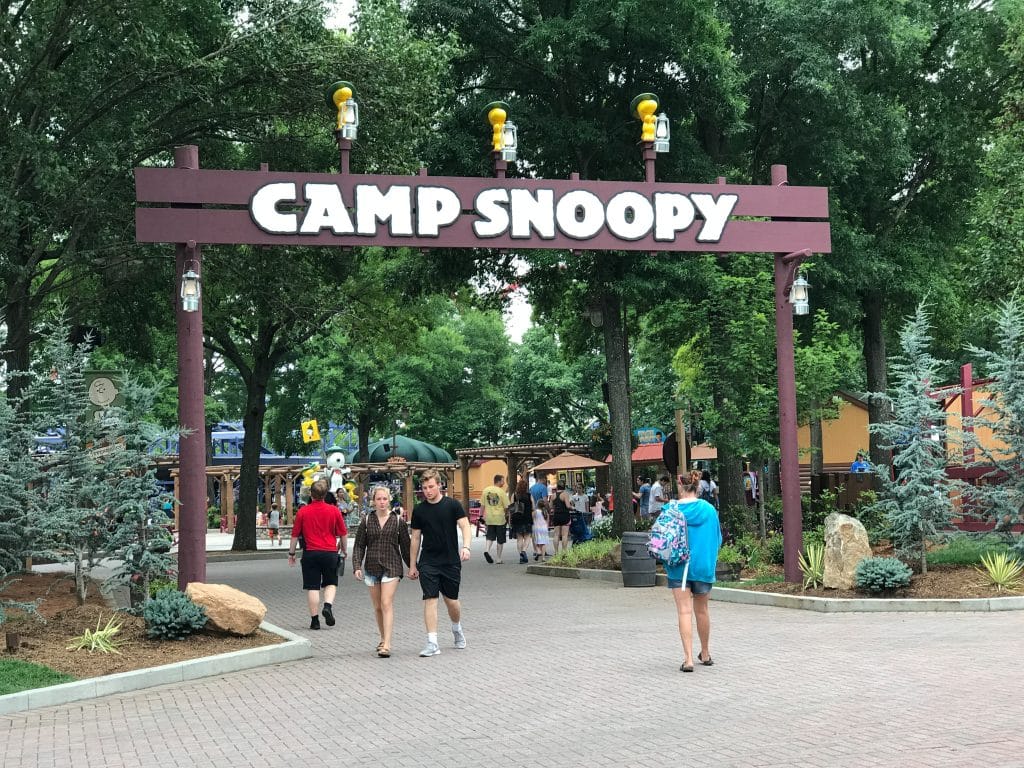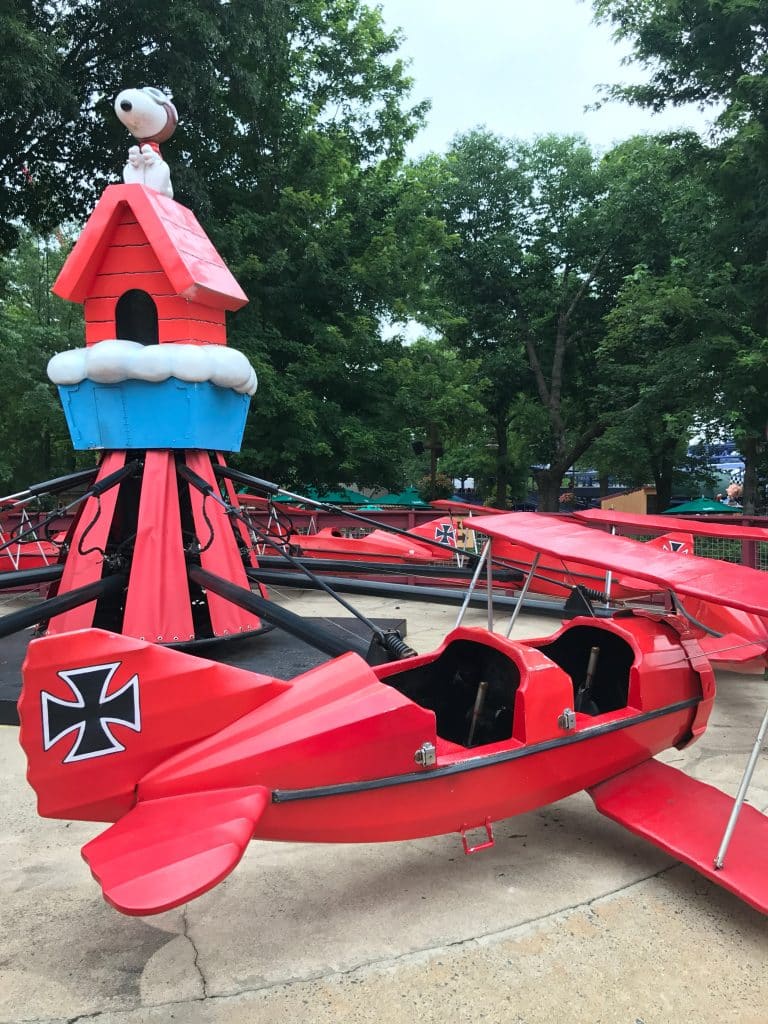 Carowinds Tickets and Admission
For visitors just heading to Carowinds for a day or two, the single-day and two-day tickets are obviously your best best. But, if you're going to be in the area for more than two days, a season pass is the most economical option. This includes either the Silver Pass which allows for unlimited summer and fall daytime visits plus free parking. It also includes discounts on food and shopping. The Gold Pass allows for everything the Silver does but also includes admission to Scarowinds and Winterfest, plus two free passes for preschoolers and early ride time passes, so you can get in line for rides before the park opens.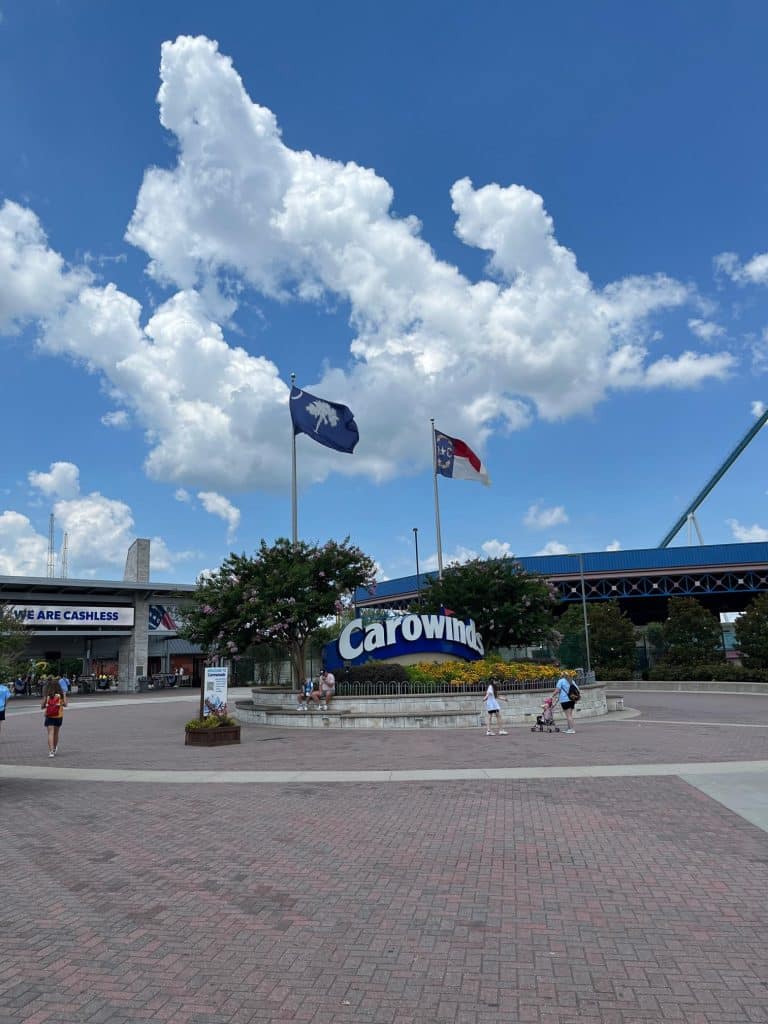 Finally, the Platinum Pass includes everything the Silver and Gold offers, but also includes admission to the entire line-up of Cedar Fair properties! The new Prestiege and Prestiege Plus Pass include preferred parking, an option to bring up to two friends free plus extra VIP benefits and admission to all Cedar Fair properties. And finally, if you're just looking to check out the park for a few hours, you can get a discounted daily rate when entering after 4 p.m.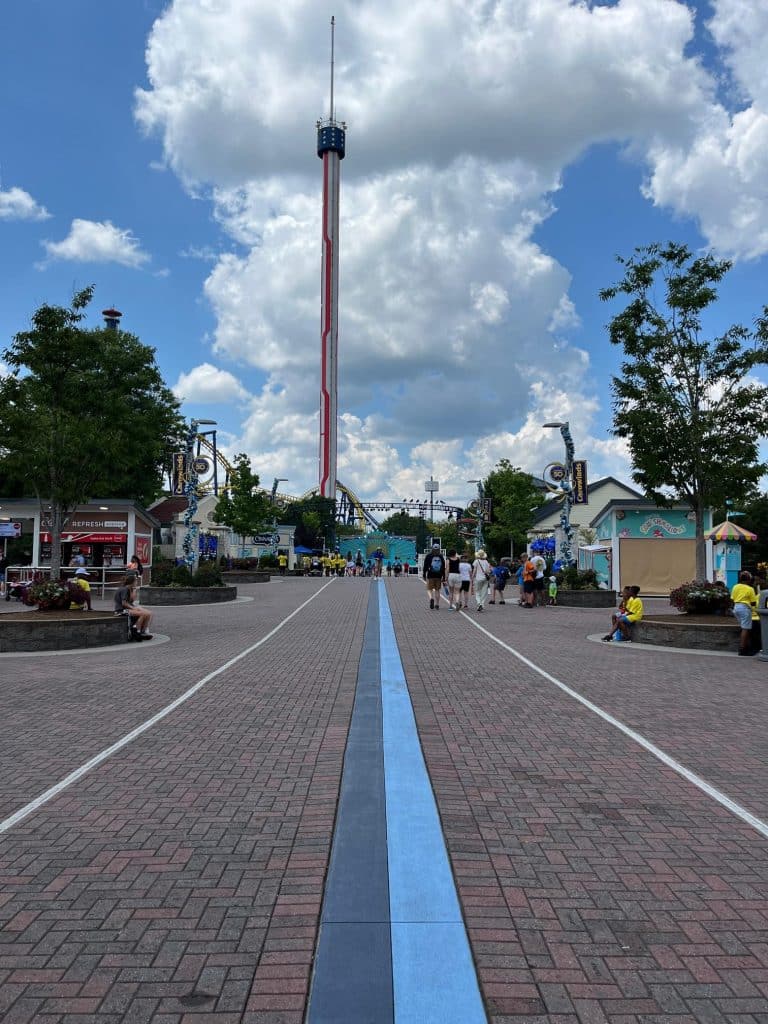 What to Eat at Carowinds Theme Park
Carowinds does not allow outside food or beverages in the park. There are exceptions made, however, for baby food/formula and items for visitors with special dietary needs. But overall, when it comes to dining, at Carowinds, there truly is something for everyone. And, there are a variety of ways to save money when eating at the theme park. Carowinds offers a few different dining plans to help streamline your day in the park and save money at the same time, but the saving will of course depend on how long you're in the theme park and of course your appetite, and food preferences. Don't worry though, we're going to break everything down for you.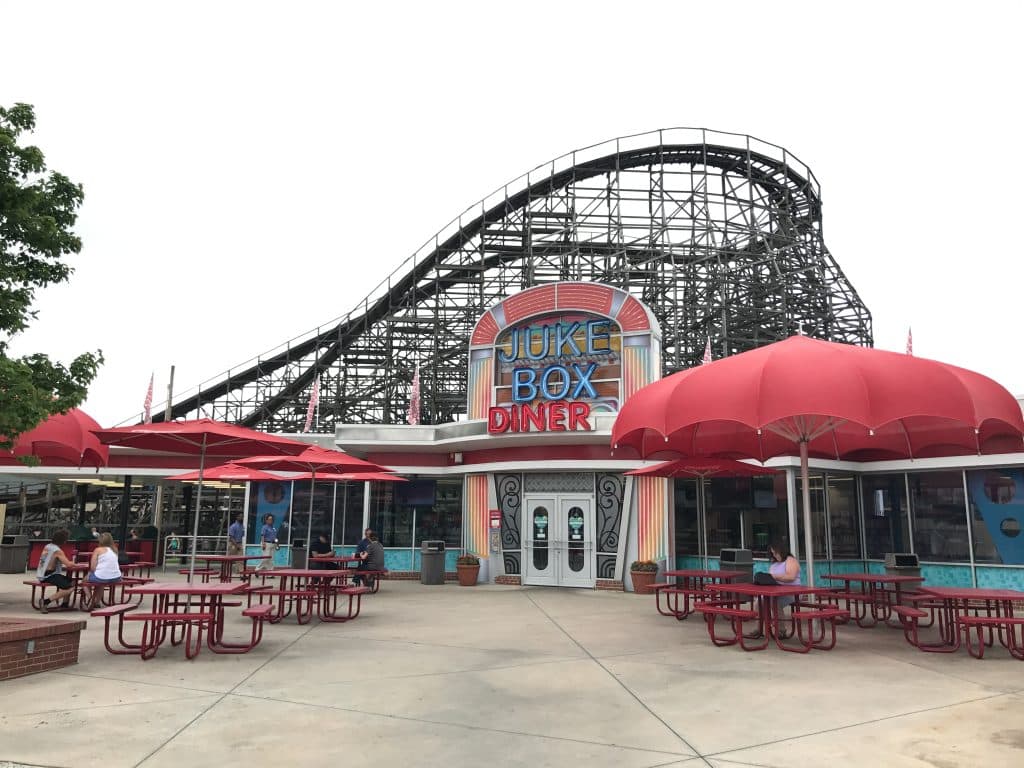 Carowinds Theme Park Dining Plans
Visitors to the park can opt for one of four dining plans available at select food establishments within the park. The Single Meal Deal must be purchased prior to your trip and includes an entree, a side, and one drink. All-Day Dining allows for the same but instead of just one meal, you're able to redeem the meal every 90 minutes; a wristband is available for this option. The premium version of All-Day Dining also includes an entree, side, or snack every 90 minutes as well as soda refills. 
Carowinds Restaurants and Food Options
The first restaurants that will greet you upon entering Carowinds are Starbucks and Cinnabon, so if you're there in the morning and need a little pick-me-up before a day of family fun, you're covered. There are plenty of great spots to find a fun meal:
Blue Ridge Country Kitchen serves up southern favorites like smoked sausage, fried pork chops, and even a vegan smoked sausage. Similar fare, plus burgers and hot dogs can be found at Camp Cookout, and for a delicious cheesesteak, don't miss Chickie & Pete's Sports Grill. For seafood lovers, Beach Bites will be your stop for fish and chips and soft-serve.
With over 25 restaurants, you're bound to find something you love; whether that's a burrito, pulled pork, gluten-free pizza, or baked manicotti, and snacks like pretzels, beer, churros, and popcorn, varied food choices are not a problem!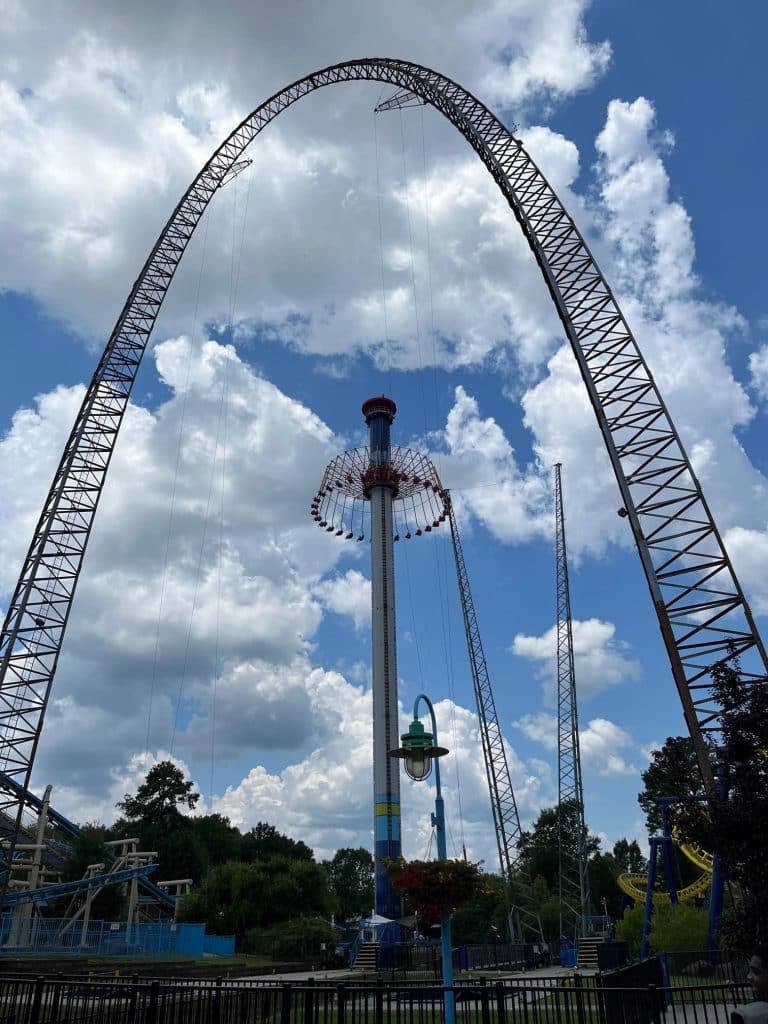 Don't Worry Beverages Are Covered Too
If you've spent any amount of time out in the Carolina sun, you know that staying hydrated is key, especially in those warmer months. Carowinds offers a variety of beverage plans for visitors, like the souvenir bottle that allows for free soda refills every 15 minutes or drink wristbands which allow for paper cup refills. There are also season pass drink plans if you need to add that feature on to an existing pass. During the hottest months, Carowinds offers free water cups as well.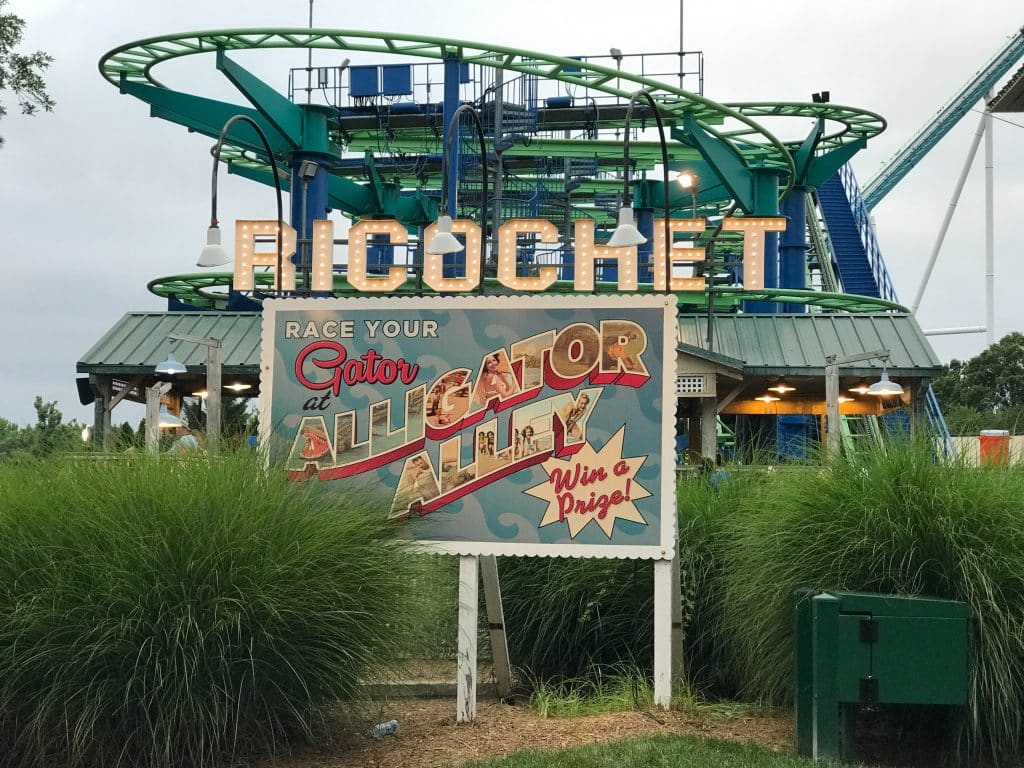 Visiting Carowinds with Kids
Of course, any visit to an amusement park is going to have something for the kids, and Carowinds is as kid-friendly as ever. Camp Snoopy is perfect for younger park visitors and includes several family restrooms and a Family Care Center. So if you need to nurse, change a diaper, or warm up that bottle, there's no need to worry. And, just because you're traveling with kids, doesn't mean you can't enjoy the wilder roller coasters. Parent Swap allows grown-ups to ride the wild attractions while another adult stays with the non-riding child. Once the ride is over, the adults can switch off. This way, no one misses a moment of fun!
Finally, when it comes to keeping kids happy and comfortable, you're welcome to bring your own stroller, but you can easily rent one once you're inside the park. Unlike other theme parks, wagons are fine too, and of course, the park is fully wheelchair and motorized scooter accessible.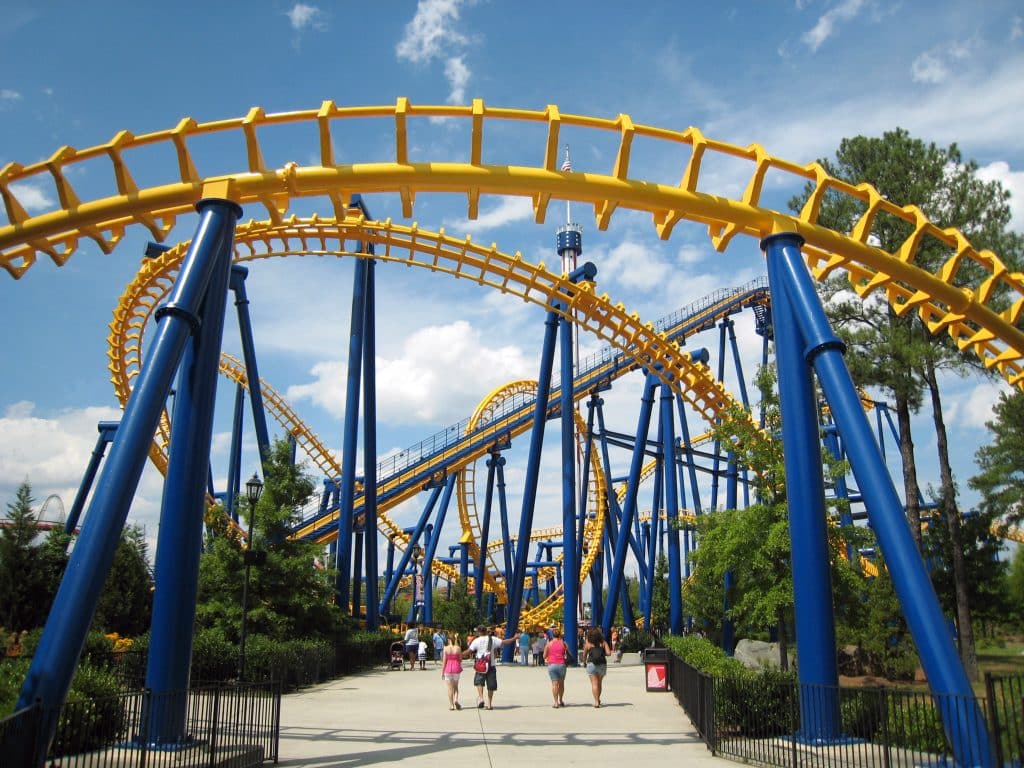 Carowinds Theme Park: Where to Stay
If you're wondering where to stay when visiting Carowinds, you've got plenty of choices. One on-property option is Carowinds Camp Wilderness Resort and Campground. Spread across 55 beautiful acres, this campground includes a lodge-style that can house up to 14, cabins and RV sites. If you'd rather stay at a hotel, there are several nearby options from Marriott which include a free shuttle to the theme park.
I'll be honest here, though–Carowinds isn't my favorite amusement park. It is my local now, so I got a season pass to feel it out for a year. I have found it to be significantly understaffed whenever I've gone–rides and food options have often been closed. The loading and unloading of rides can be excruciatingly slow at times. I find the food to be overpriced, even for amusement park food, and it's super inconsistent in quality. I know a lot of amusement parks are experiencing similar issues right now so I'm willing to give the park the benefit of the doubt for now, but I don't want you to think that I'm blindly recommending you go and then get angry comments that half the park feels shut.