Kennywood Park, near Pittsburgh, Pennsylvania, is located 8 miles from downtown and is one of the few American amusement parks situated right in a city. This historic amusement park dates back to 1899 and first opened as a trolley park attraction. Originally designed as a respite from the busy downtown area, it is located at the end of Monongahela Street Railway. Overlooking the Monongahela River, Kennywood Park is home to three original wooden rollercoasters still in use today. Kennywood is a sentimental favorite of mine because it's the park I grew up with and is the cause of my love of amusement parks. It's extra special because I've ridden the same roller coasters as my grandmother did as a young woman–Kennywood balances its history and progress in an amazing way.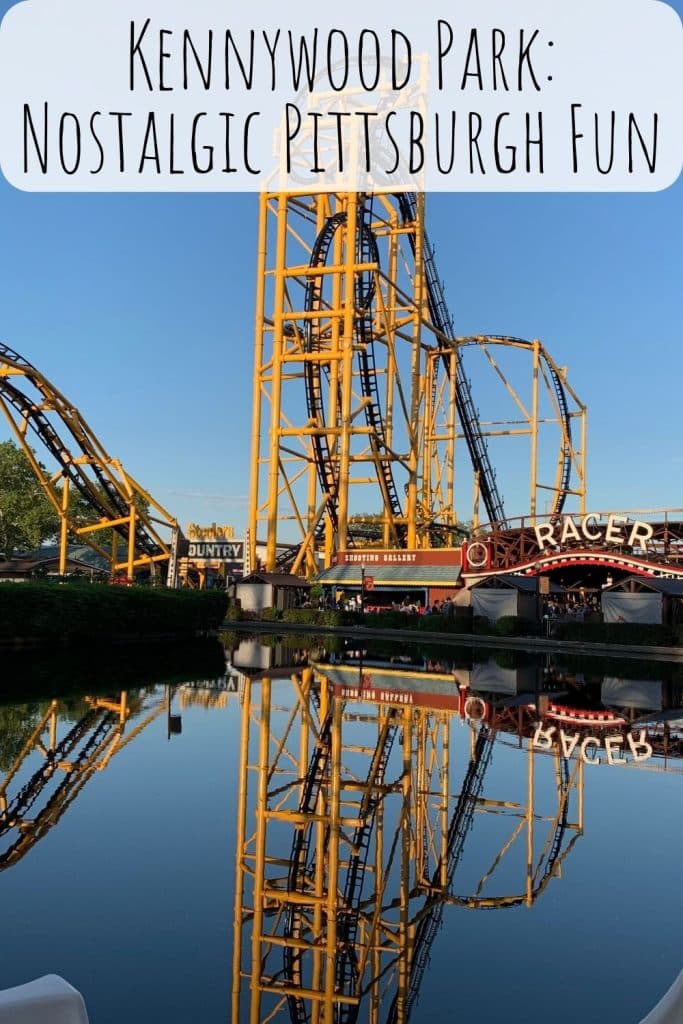 Special Things to Note at Kennywood Park
Kennywood Park is an easy day trip from Pittsburgh–it's not even a day trip because it *is* Pittsburgh. Because it encompasses just 80 acres, it is easier to navigate than other amusement parks making it family-friendly and easily accessible. With family-friendly rides and both classic and thrill rides, there is something to appeal to everyone. Another draw to the park is free parking. This is often unheard of when it comes to theme parks. The upper level of the parking area allows guests to take a Skyride to the park entrance. This makes for a unique feature and introduction to the quirkiness that is Kennywood Park. 
Another plus when visiting Kennywood Park is the fact that it is budget-friendly. Visitors can place their belongings in free-to-use cubbies that are on the ride platforms. This alleviates any need for renting a locker, thus making it a more budget-friendly option. Similarly, while there are plenty of dining options, guests can bring their own food into the park. This often assuages family worries when trying to accommodate food allergies and preferences. 
Finally, Kennywood Park offers educational programs in the spring. Pittsburgh area schools can take advantage of this out of the box learning experience. These varied STEM programs include a day at the park and physics, math, art and science lessons.
The greater Western Pennsylvania area makes use of Kennywood. Schools will have Kennywood Days where discounted tickets are available and you head out on the bus or with friends. High school marching bands participate in parades around the park (I played bass drum!).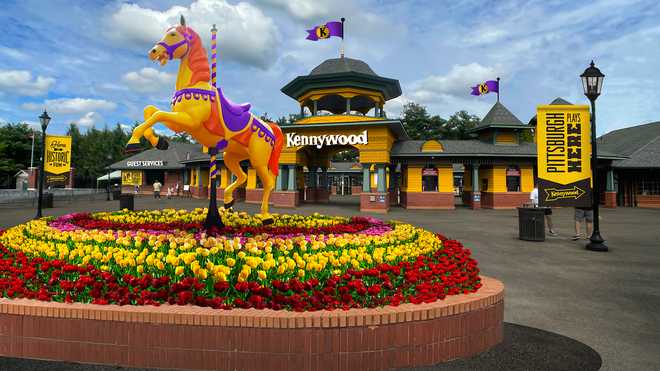 Dining Options at Kennywood Park
As mentioned above, guests can bring in a cooler of their own to the park. For those looking for a full amusement park experience, there are several standard park options like cotton candy, funnel cake and candy apples. A popular sit-down restaurant, the End Zone Cafe offers a sports-themed family-friendly environment with tailgating American football fare. 
Chains like Rita's Italian Ice, Auntie Anne's pretzels, Dippin' Dots ice cream, and Johnny Rockets burgers and fries can be found throughout the park. Kennywood Parks signature restaurant, The Potato Patch offers fresh-cut fries smothered in cheese, bacon, vinegar, brown gravy, and seasoned salt. It is a must-try when visiting and is an absolute favorite–there's nothing like it. You can actually watch your potato get turned into fries.
Pedros offers churros, nachos, and burritos while Small Fry sells chicken and the signature Potato Patch fries as a meal. For quick-service dining, try Parkside Cafe for pasta and sandwiches in a climate-controlled dining room. Finally, the famous New York City food truck, Waffles & Dinges (things) has a kiosk at Kennywood Park.  
Rides and Attractions at Kennywood 
Roller Coasters
The three aforementioned classic wooden roller coasters are a natural place to start when talking about Kennywood Park. The Jack Rabbit is a double down coaster, meaning it has two back to back drops. People are willing to wait extra long in line to get that coveted last row that makes you feel like you've left the track and will fly out of your seat. The Racer is the only Mobius loop coaster (it runs on a single continuous track) in the United States–there are two trains that race each other and you end up on the opposite side you started from. Finally, Thunderbolt is unique in that in order to ride, you must go on with another person seated next to you and also has the tallest height requirement. It is a Pittsburgh rite of passage to be able to ride the Thunderbolt and I can still remember the thrill of finally being tall enough. Because there is no divider between seats, the sheer force of the turn coming after the first drop would propel the rider to the other side of the car. Often staff members will ride along with a single rider to ensure there are two people per car at all times. It's also unique in that, because it's situated on a mountain overlooking the river, you drop first instead of climbing a hill.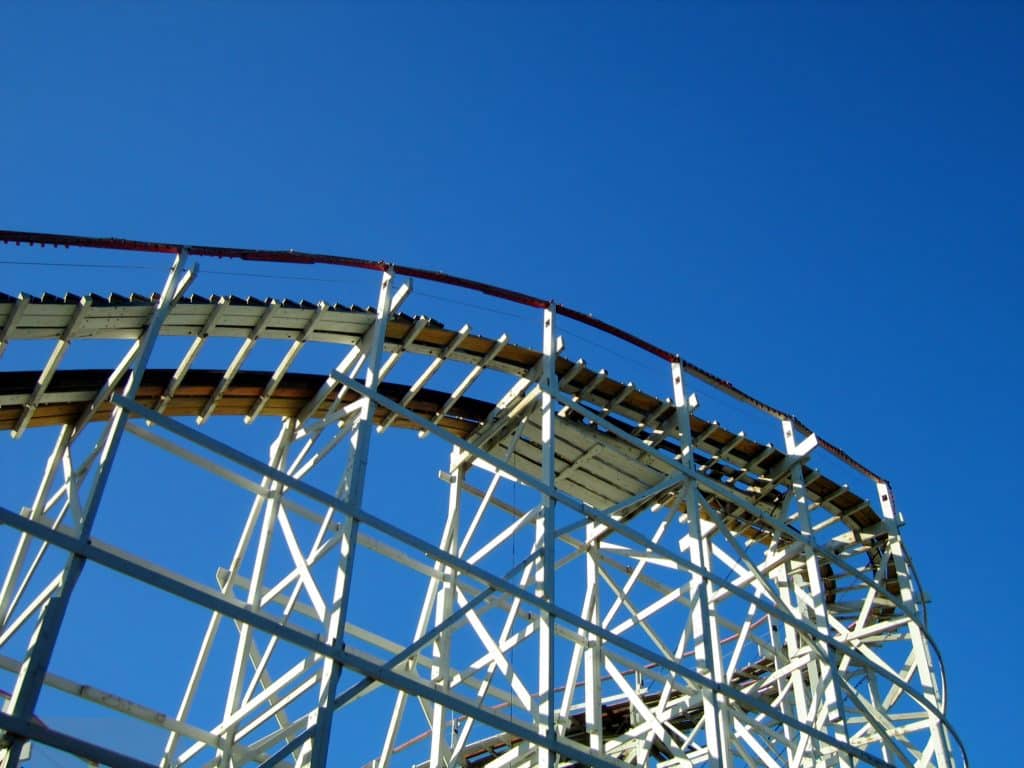 Phantom's Revenge is a popular steel coaster at Kennywood. The second drop comes from 230 feet at 85 miles per hour. It runs along almost 3,370 feet of curving track and is a must for any coaster fan visiting the park. SkyRocket is another steel looping coaster at Kennywood.   
Thrill Rides
The German-built ride called Swinger supports 48 guests suspended, circling and rotating in waves from up above. The Black Widow is a 90-foot swinging attraction that holds 40 riders. It reaches almost 150  feet when in full swing. This is the ultimate ride for adrenalin seekers!
The Aero 360 is the only ride that sports the Kennywood Arrow logo. Riders are suspended in two sections parallel to one another and swung in a pendulum motion. It spins at 360 degrees with the added bonus of being able to face your friends and family to gauge their reaction as they experience this ride.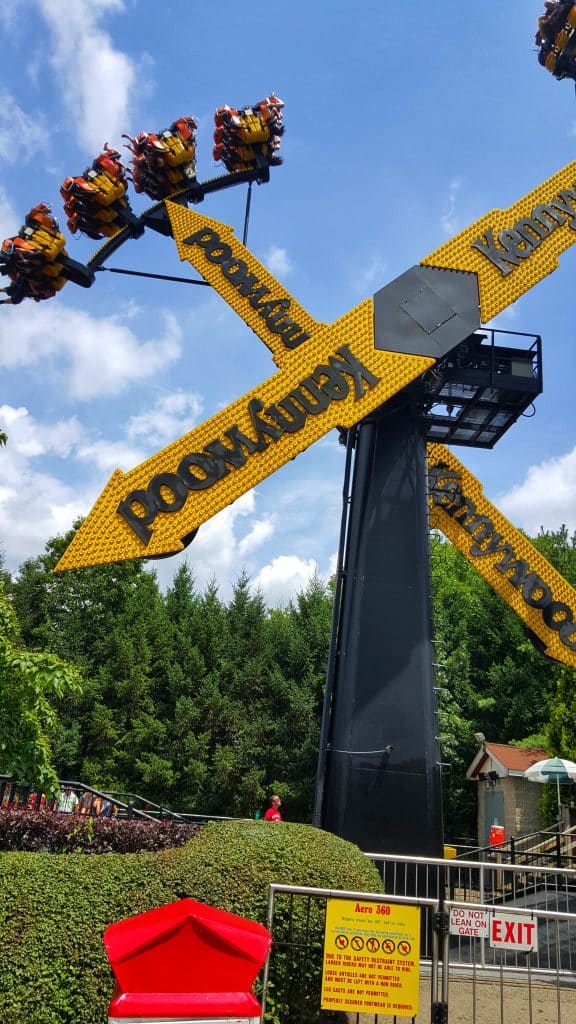 Thomas the Tank Engine at Kennywood
Families visiting Kennywood flock to the Kiddieland area at the amusement park. It features several rides for families and children as well as a Thomas & Friends themed attraction. Thomas Town at Kennywood offers five Thomas the Tank Engine themed rides. Kids that enjoy Thomas, Cranky, Flynn, Harold, and Diesel will enjoy the live show with Sir Topham Hat. I was too old for Kiddieland when we moved to Pittsburgh and it's obviously evolved a lot since the early 80s.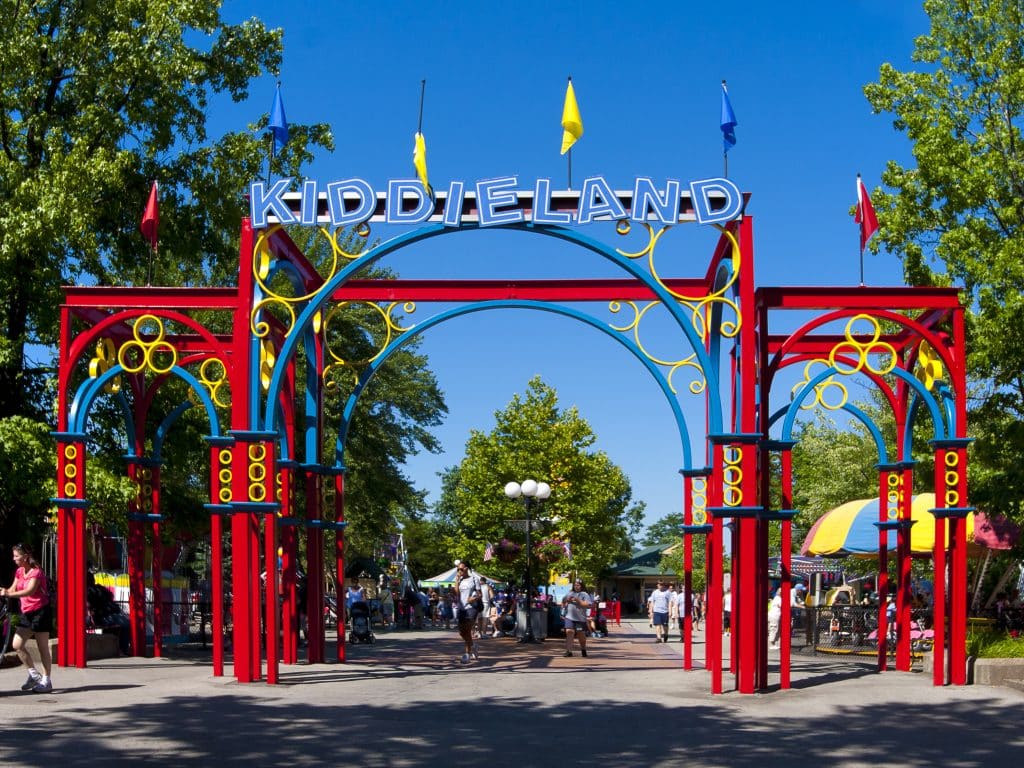 Kennywood Park Shows
What amusement park would be complete with live shows to delight the entire family. Kennywood offers a family-friendly magic and illusion show called It's Magic. With audience participation opportunities, comedy and various types of magic, it is the ideal show to catch when you're more of a spectator than a participant in wild rides. 
Steel City Adventures, the Thomas the Tank Engine themed show tells the story of an important train delivery that needs to make it from the Island of Sodor to Steel City. Pittsburgh themed, this Kennywood Park show is sure to please visitors of all ages.
West Mifflin, home to Kennywood Park sits along the Monongahela River. The amusement park overlooks the Monongahela from above and offers visitors glimpses into the history and heartbeat of Pittsburgh's economy. Steel mills line the shore while coal barges move along the river, a reminder of the hardworking history of the coal region.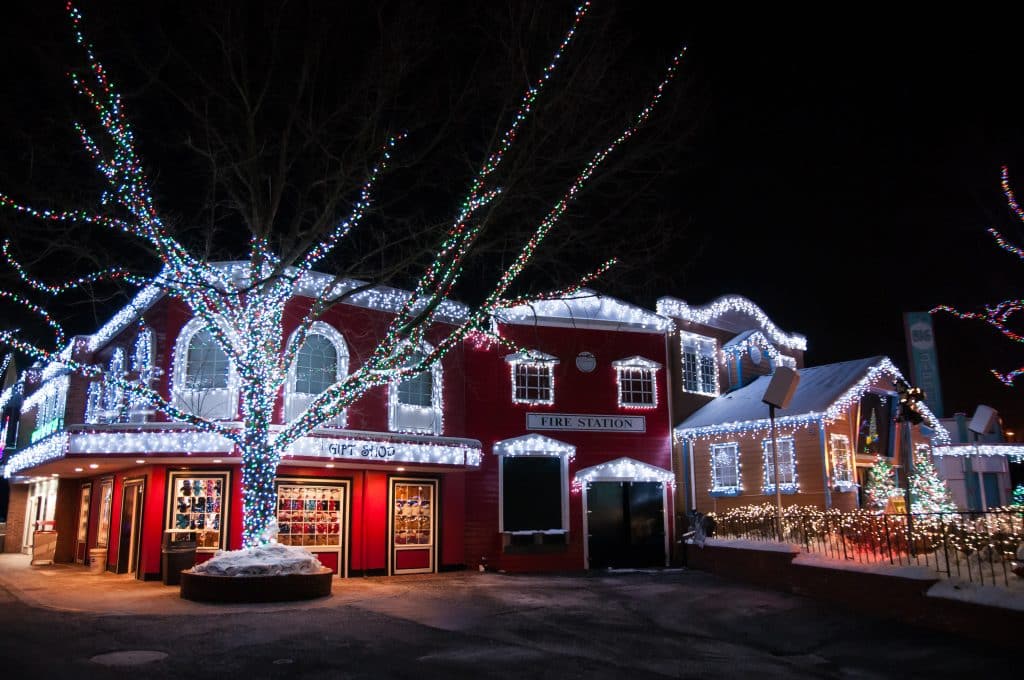 Visitors to Kennywood Park will immediately notice the nostalgic feel of the amusement park. Between the three wooden roller coasters and glimpses of the areas humble blue-collar beginnings, Kennywood Park is a true testament to the American way and a fun day trip for anyone visiting the Pittsburgh area. Kennywood is open daily in the spring and summer months. In autumn, hours vary depending on the weather. The park opens on weekends in December for a spectacular Holiday Lights celebration. Holiday Lights includes a 4-D The Polar Express movie as well as baked goods from Mrs. Claus's kitchen. Kids can decorate cookies, write letters to Santa and enjoy a model train display. No matter the time of year, Kennywood Park is the perfect addition to any trip to Pittsburgh, Pennsylvania.