It's definitely getting cooler here in Chicagoland, so we're moving into warm comfort food for dinner. I freely admit that I had never had any sort of curry before meeting Scott, but now they're a staple in our house. Chole with naan is a favorite of ours and is super fast to make.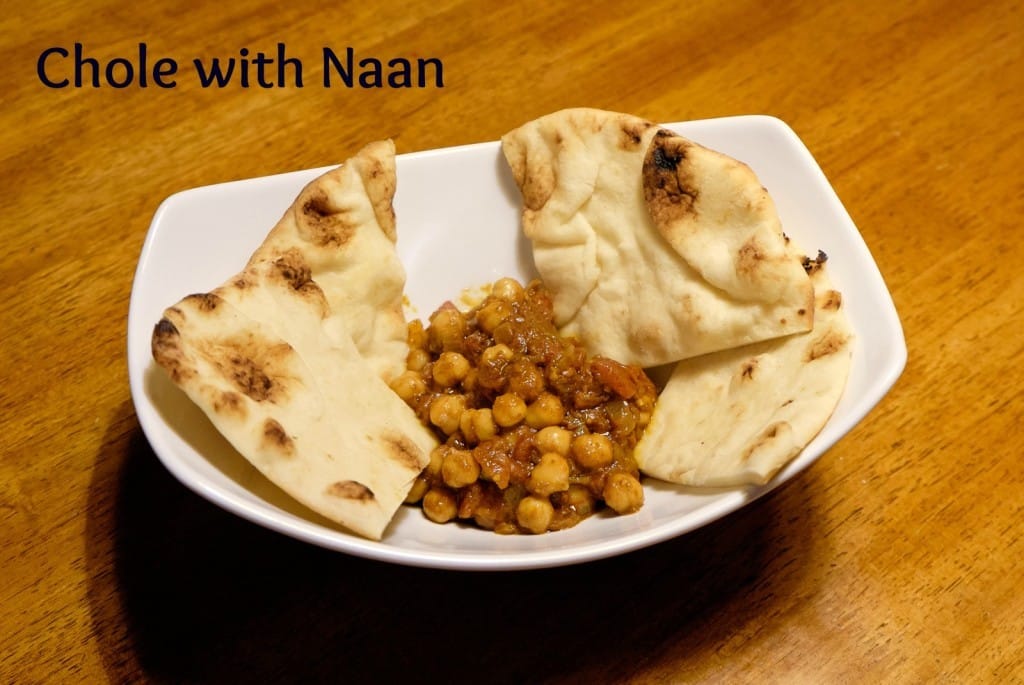 You will need:
1 onion
4 cloves garlic, crushed
4 tbsp curry paste
1 14.5 oz tin diced tomatoes
1 15 oz tin chick peas
2/3 cup water
4 storebought naan
Saute the onion and garlic in a tablespoon of vegetable oil over medium high heat until starting to brown, about 5 minutes.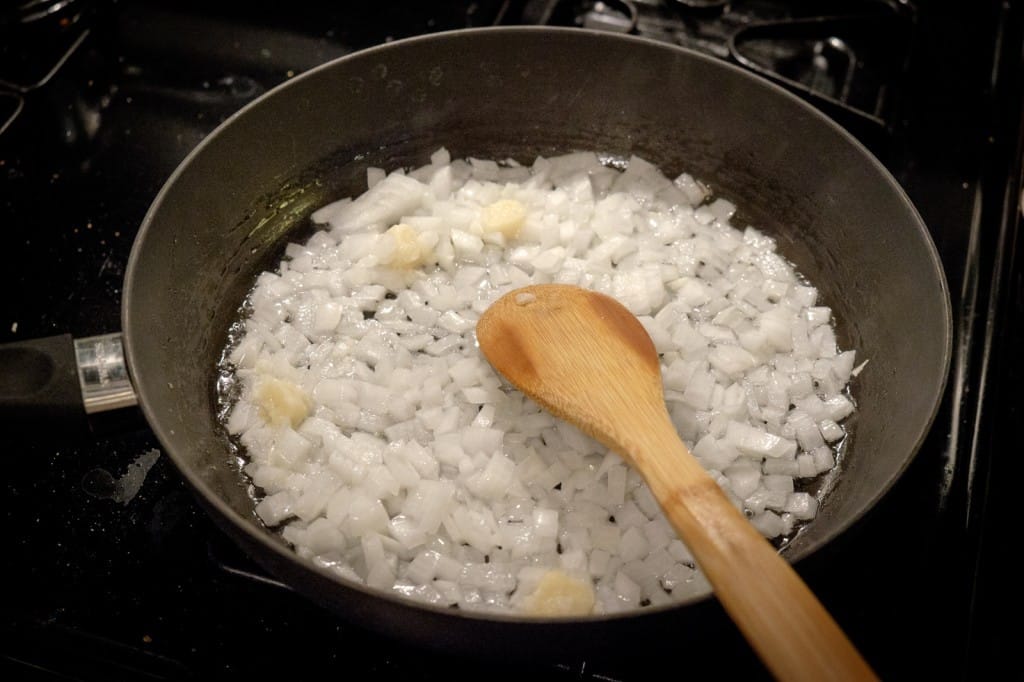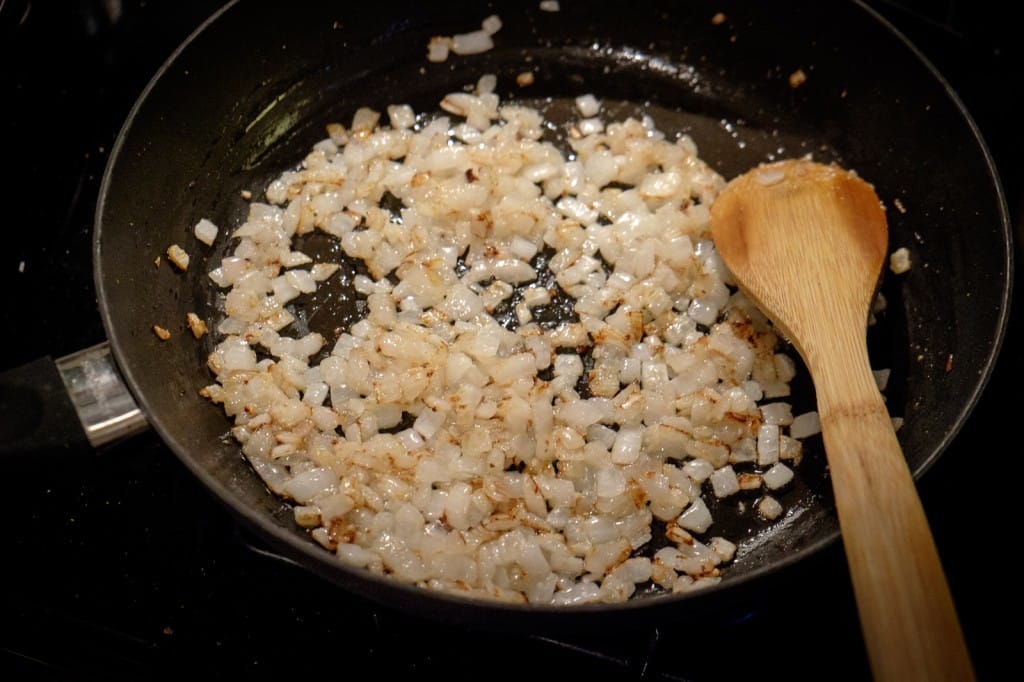 Add the curry paste and cook for a further minute.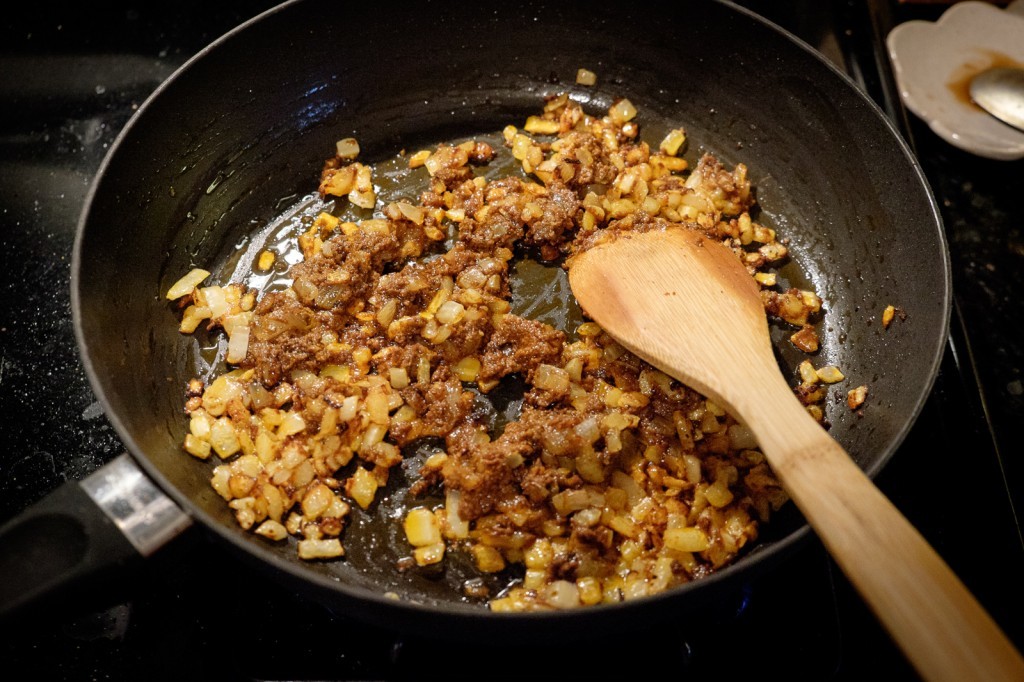 Add the tomatoes, water and chickpeas and reduce heat to medium.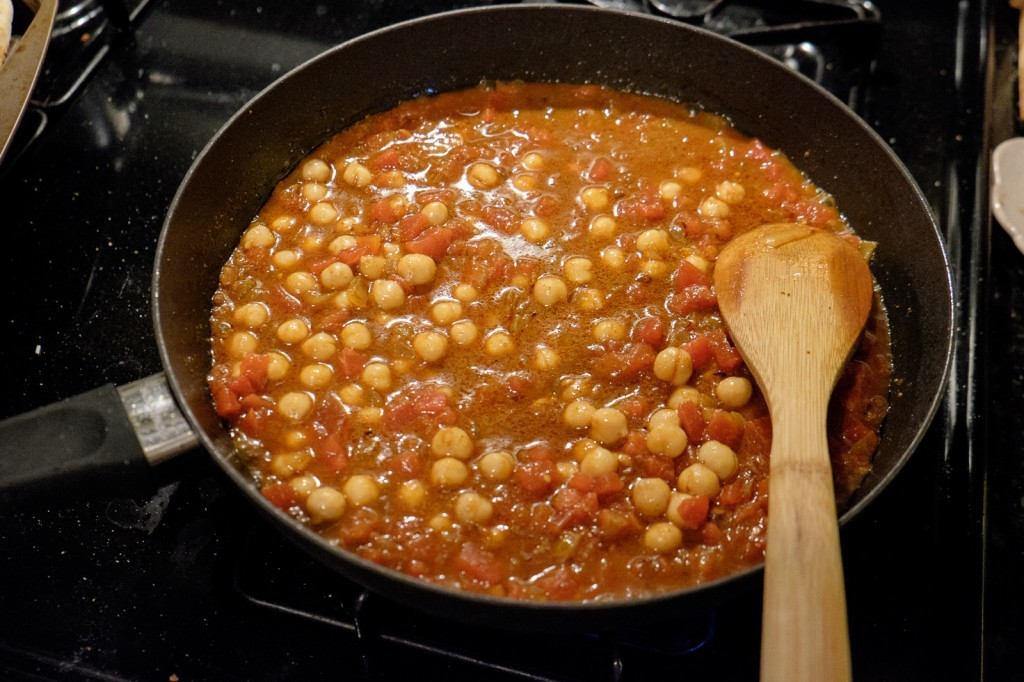 Simmer for around 20 minutes until the consistency of a thick stew.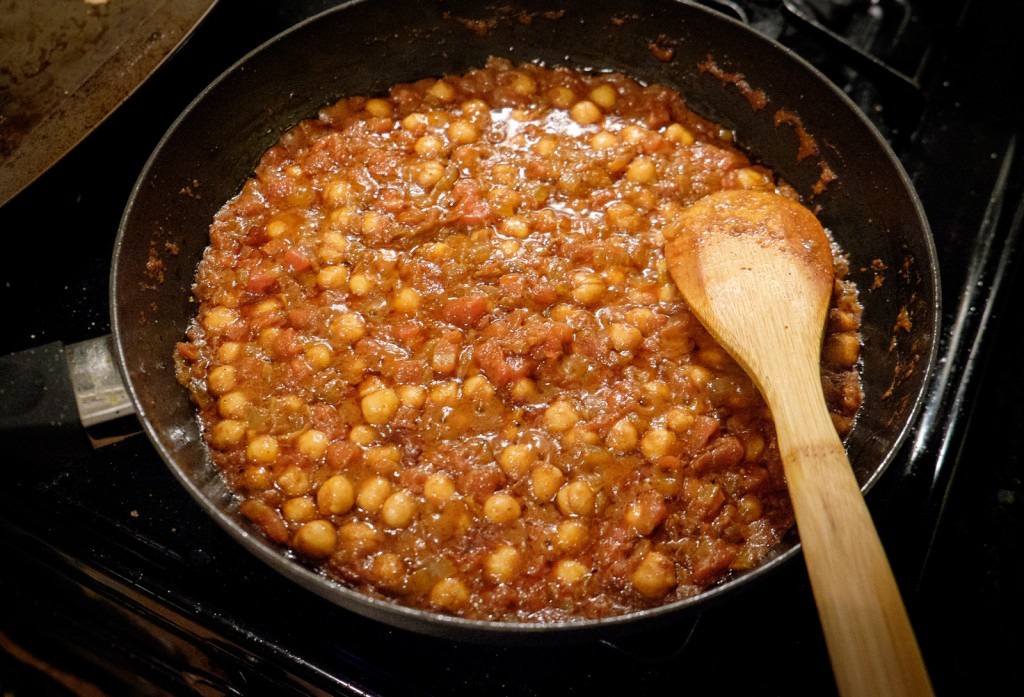 In the meantime, cook the naan according to package directions. Cut into quarters and use it to scoop up the chole. in your bowl.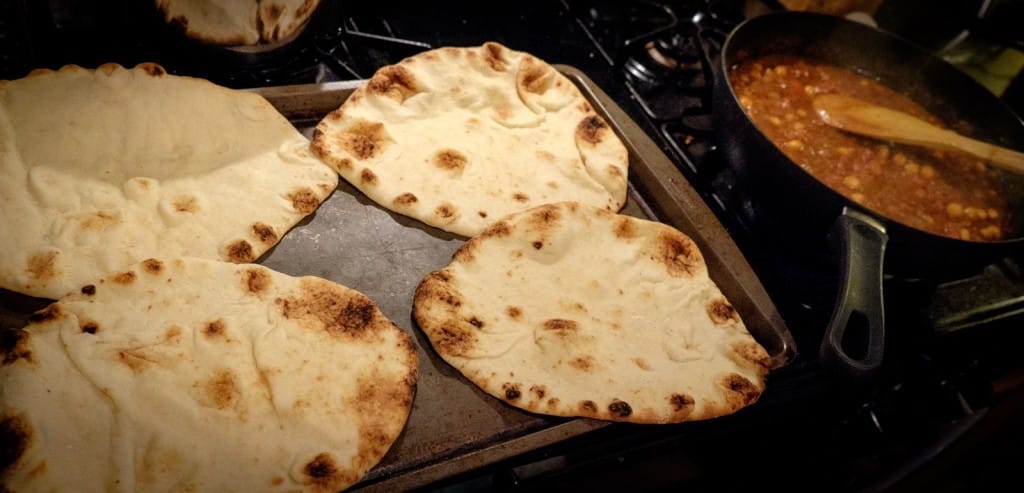 That's it. Chole with naan is a great warm, comfort-food meal for a chilly fall evening.