I love being able to put out a fun display for Trick or Treat, and this year I was able to make it even more fun. Continental Carbonic gave me the opportunity to (safely) play with some dry ice, and I'm so tickled with the results!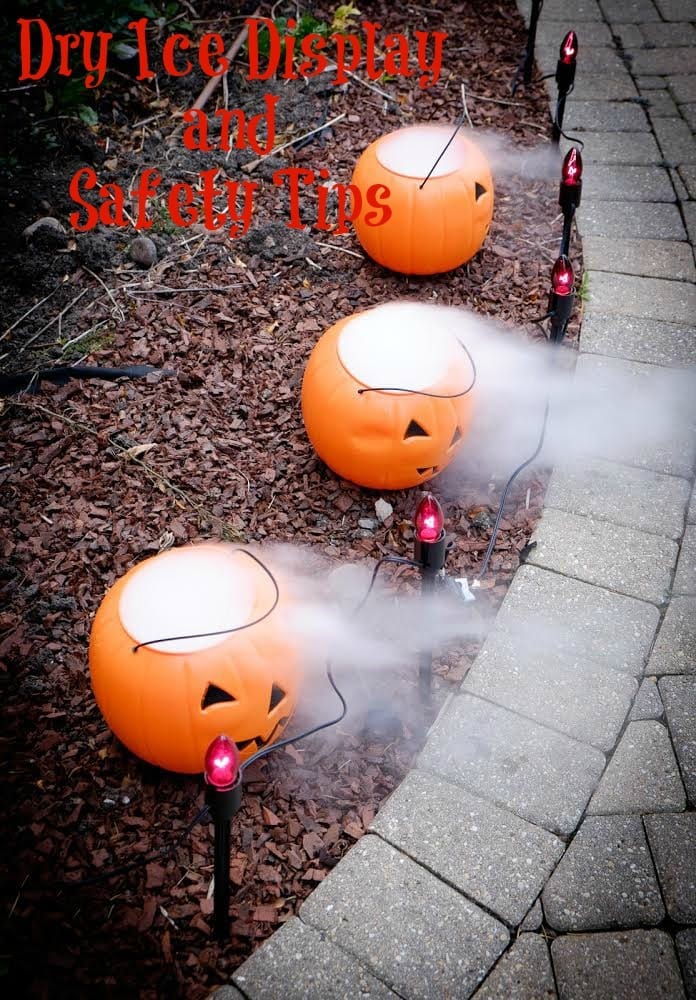 I'll admit that I was nervous at the idea of working with dry ice, but the thought of being able to make a foggy Halloween display was too enticing to pass up. There's a Continental Carbonic location not too far from me, so I put our cooler in the van and headed that way. They offer just about any amount of dry ice you could want, and you're able to get it in pieces, which is what I did. The staff was very friendly and went over the basic safety instructions with me, and they even offered ideas specific to Halloween.
We had a *very* windy and cold Halloween, so I had to rethink my idea for the dry ice a bit. I had somehow ended up with a bunch of plastic pumpkins, so I decided to make them my focus. I filled them a bit more than halfway with hot water. Then, using my long tongs, I put a piece of dry ice in each pumpkin. I kept the cooler just off to the side so that I wasn't wandering around with dry ice. I never directly touched the dry ice and the girls were never closer than walking through the fog.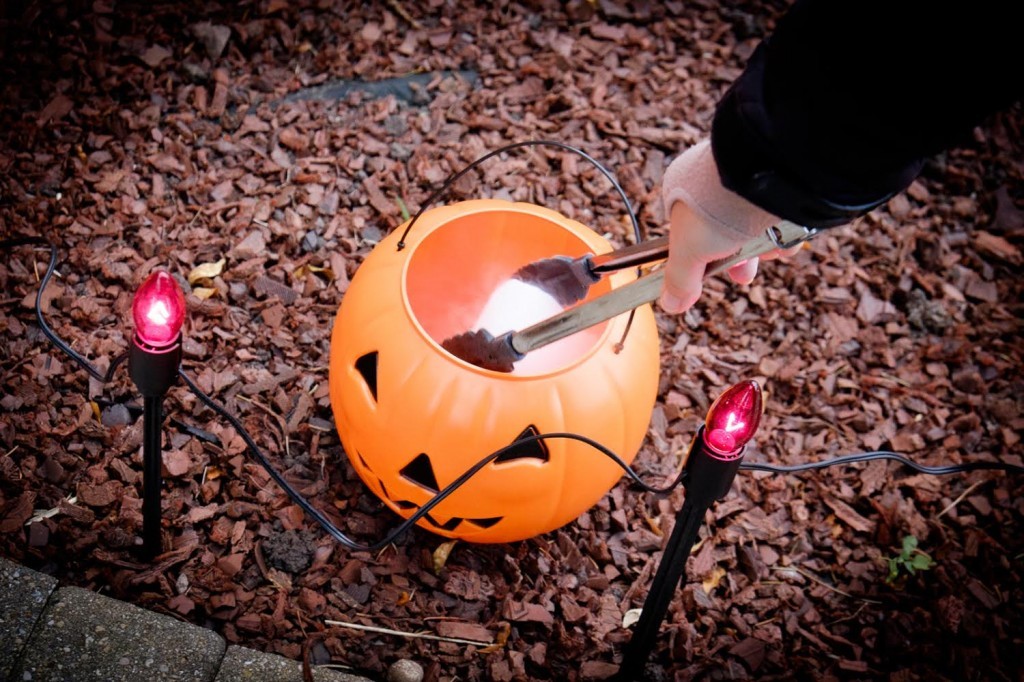 There was an awesome bubbling and fog that immediately came out of the pumpkins.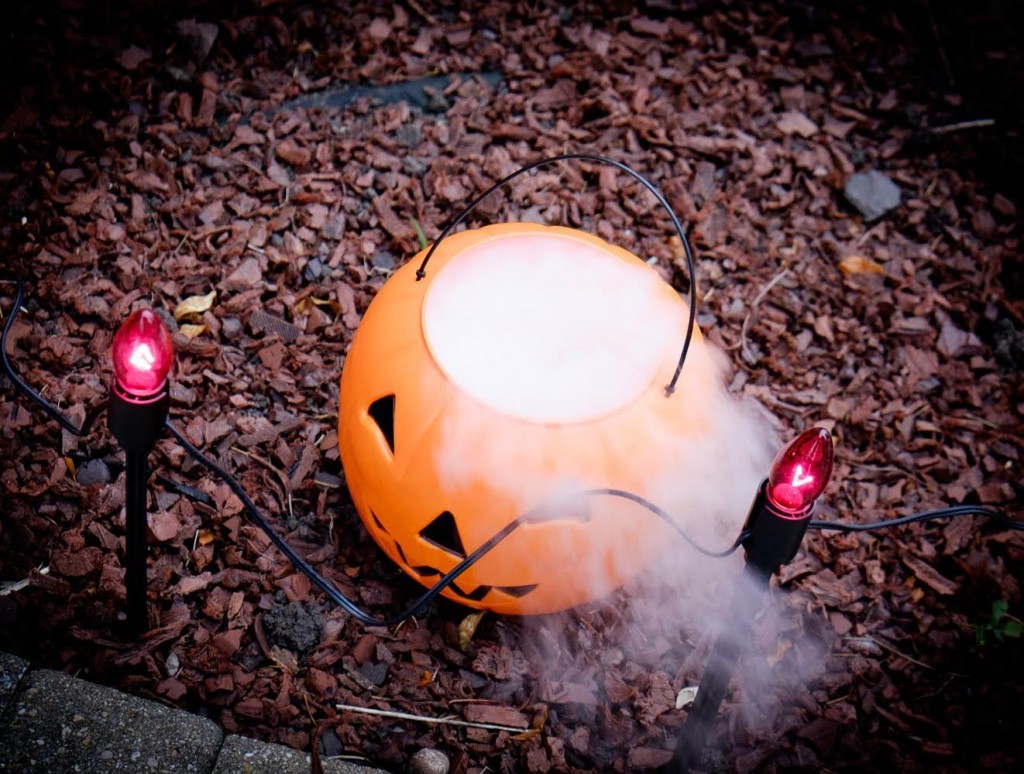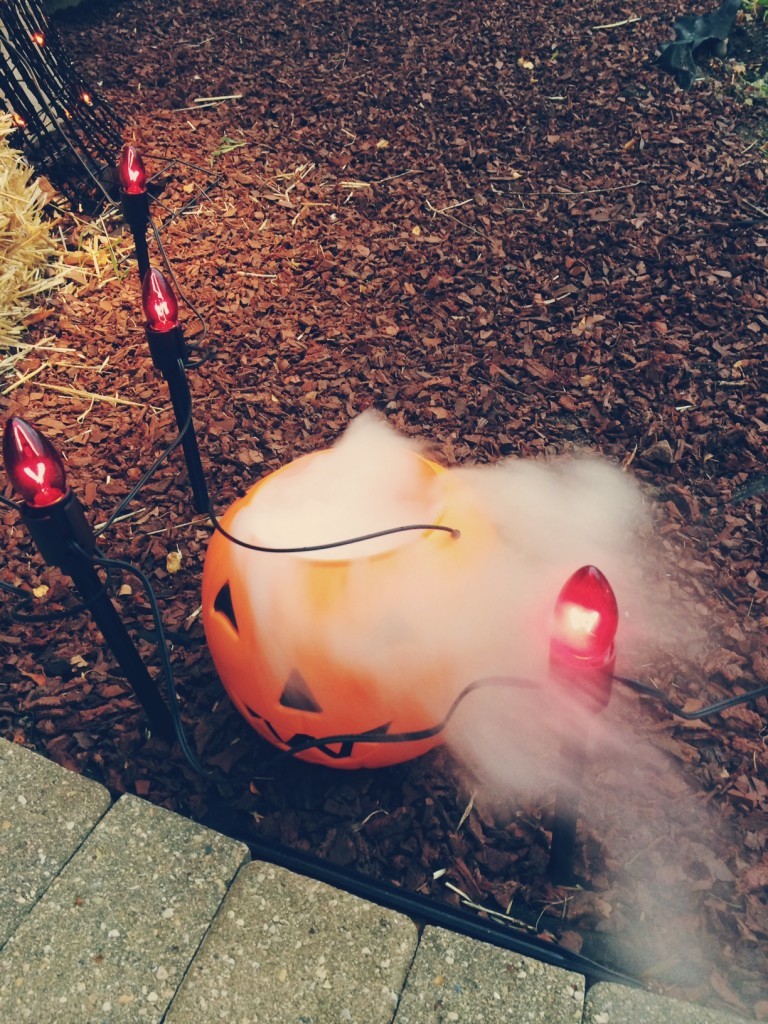 You can tell that it was really windy from my pictures. The trick or treaters loved the foggy pumpkins, though, and more than one commented that they'd love to try it next year.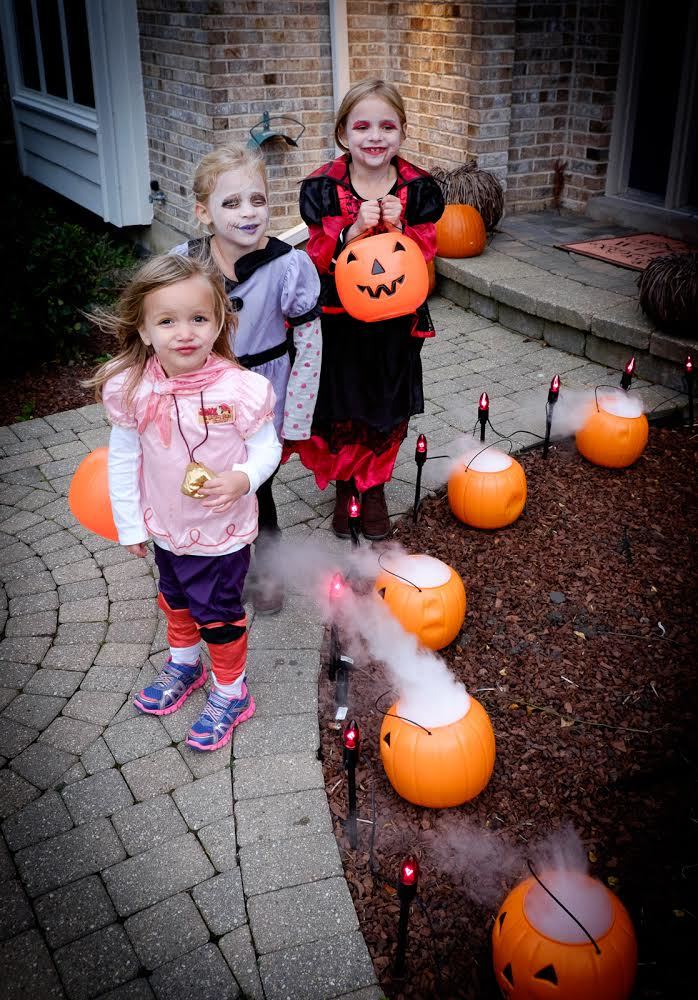 Dry ice doesn't need to be scary to work with and I'm already excited to try out more ideas. Continental Carbonic made me confident with their clear safety tips. I'm slightly disappointed that our weather didn't cooperate better, but the foggy pumpkins were a huge neighborhood hit.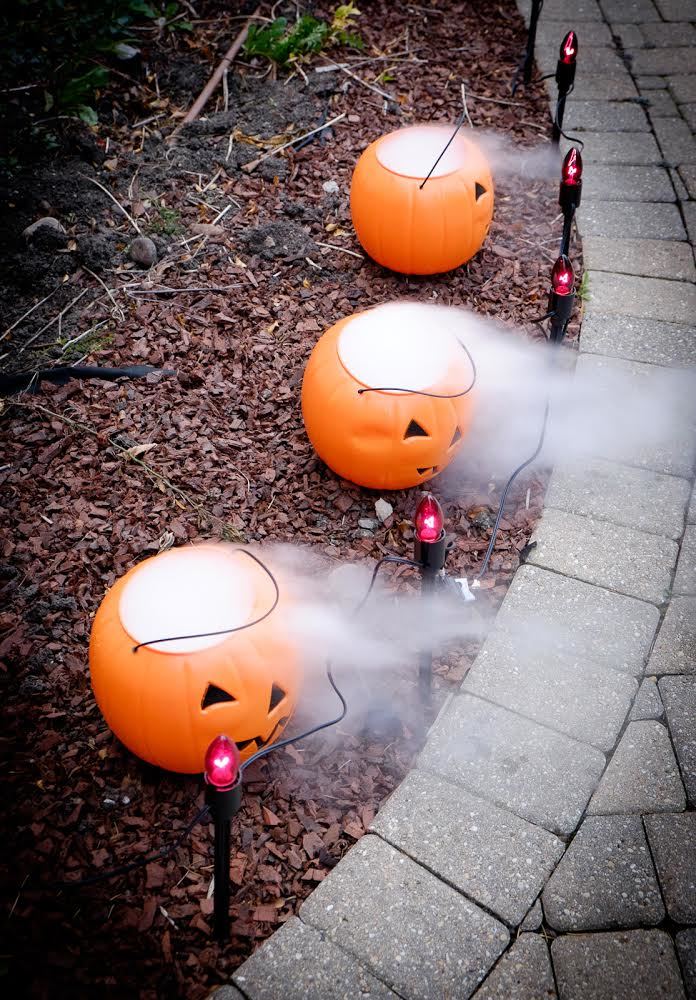 A big Thank You to Continental Carbonic for providing me with the dry ice to create this fun project!